15 Best Beaches in New Mexico to Cool Off this Summer
New Mexico Beaches: This list of Best Beaches in New Mexico has something for everyone. This list will help you find the perfect New Mexico beach for you!
I know many people wonder – Does New Mexico have a beach? Of course there are beaches – New Mexico has some stunning ones too.
15 Best Beaches in New Mexico
Lions Beach at Elephant Butte Reservoir
Elephant Butte's Lion's Beach is one of the hidden gems in the deserts of New Mexico. Aside from being part of New Mexico's largest state park, Lion's Beach has held itself up by its own beauty and unique views. On the beach, guests can enjoy the sun and sand with their beautiful beach front.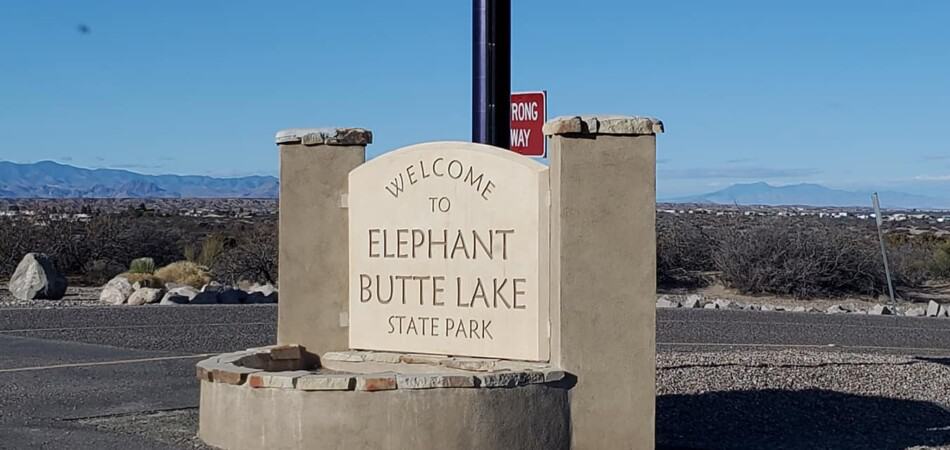 Besides swimming, Lion's Beach offers various water boating activities, kayaking, scuba diving, jet skiing, and fishing on the pristine blue waters. Other than the beach, Lion's Beach also offers a pool and Jacuzzi area suitable for guests who enjoy to lounge around without getting sand in their toes. The grounds also allow overnight camping, picnicking, hiking, and birdwatching.
Lake Carlsbad Recreation Area Swim Area
Enjoy a fun getaway with family and friends in the relaxing Lake Carlsbad. Located in the heart of Carlsbad, Lake Carlsbad offers the best with fun activities for all ages. Guests can enjoy kayaking, boating, and wading in the beautiful waters.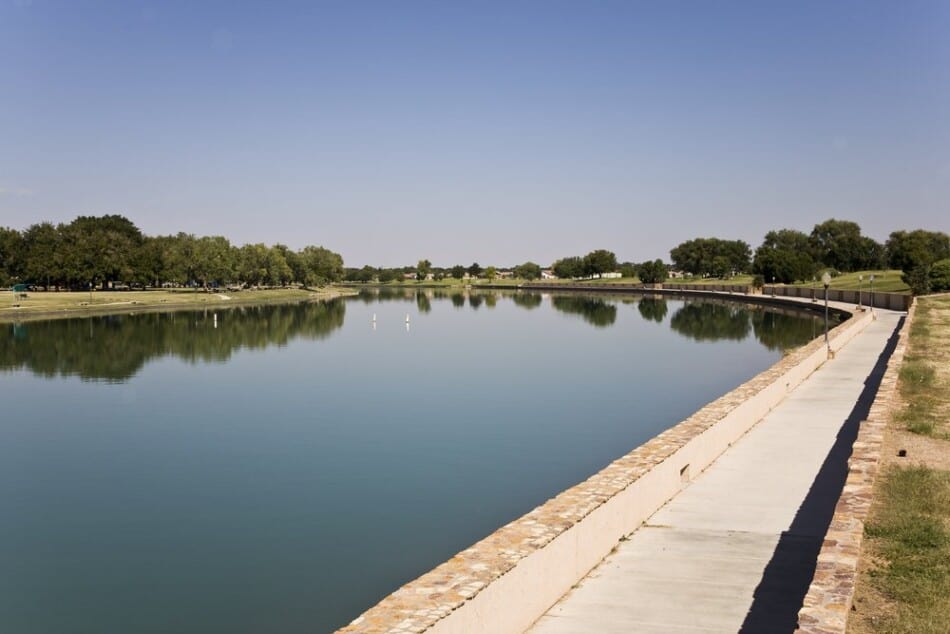 There are swimming pools at the water park available with different slides that everyone can enjoy. The park around the lake is also perfect for some leisure walks and a one on one with nature. On the grounds, guests may have a picnic and enjoy the sun.
Cochiti Lake Beach — Pena Blanca
Cochiti Lake, located in Pena Blanca in New Mexico, offers the best with its stunning landscapes and scenic water views. This destination is surely a must-go no matter the season.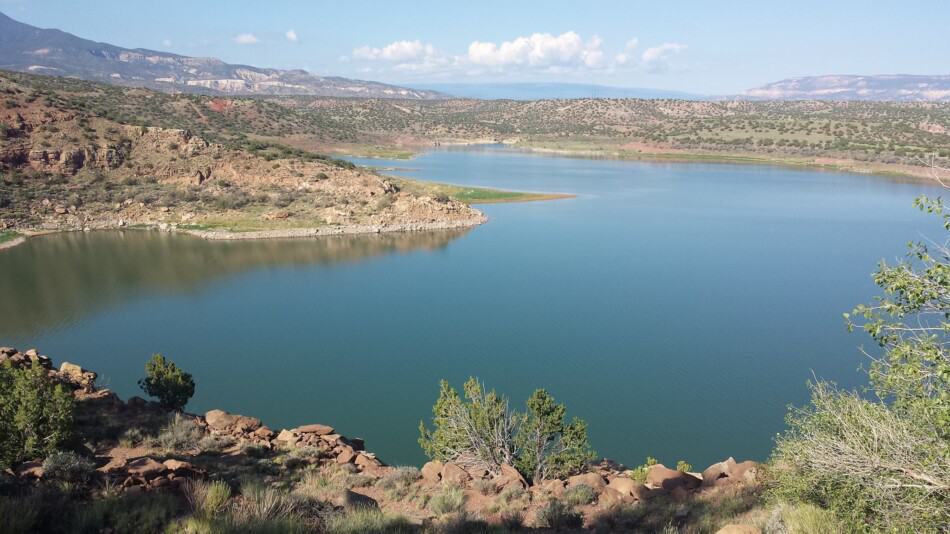 The water is sourced from Cochiti Dam, the 23rd largest dam in the world just by its sheer volume of material and is considered the 11th largest earthen dam in the world.
The lake itself is picturesque and guests can enjoy camping, picnicking, and swimming on the grounds. There are two areas open to public recreation and that is the Cochiti Recreation Area on the west side and Tetilla Peak on the east side. Each of the respective recreation areas offer boat ramps for launching vessels and is open to camping, picnicking, or just a casual leisure stroll.
Lea Lake Beach — Roswell
Lea Lake is one of the Bottomless lakes, a collection of nine lakes that are surrounded by cliffs, and is one of the only bodies of water where swimming is allowed. Bottomless Lakes are called bottomless for a reason, afterall. Locals tell urban legends about the Bottomless Lake where objects apparently go missing and only to turn up later in the Carlsbad Caverns or Gulfs of Mexico or that there are strong underwater currents that such up swimmers and divers, never to be seen again.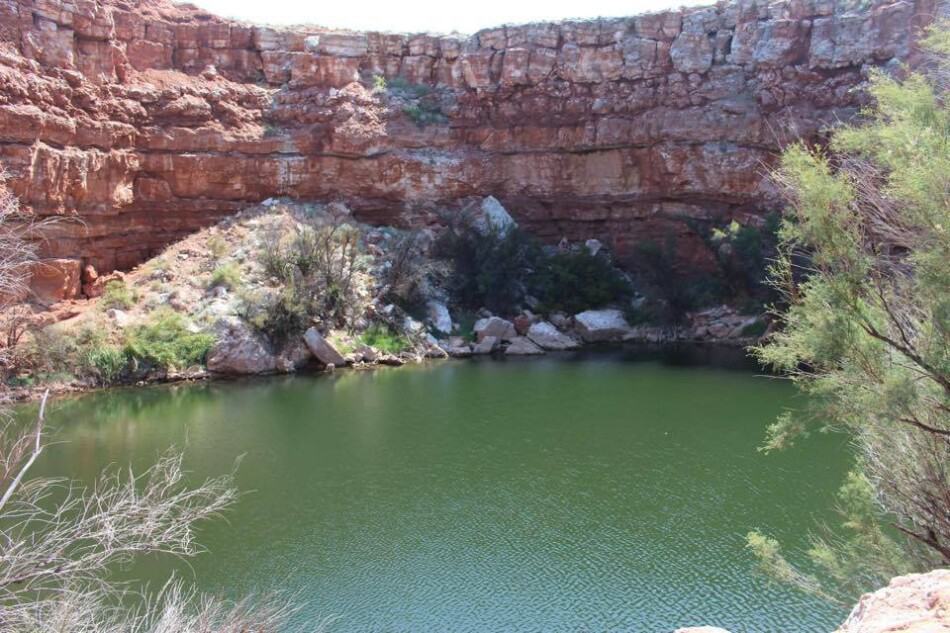 No matter the legend, the Bottomless Lake's Lea Lake is a popular swimming spot. Lea Lake is not a small feat for its beauty will surely stun anyone. With sandy shores and tall cliffs, picturesque is a word that falls short from Lea lake's stunning views. On the waters, guests may swim, kayak, paddle board, and canoe. Around the area, guests may hike on the trails, go birdwatching, or visit the other lakes that are open for public viewing.
Tingley Beach — Albuquerque
Fishing is a popular activity on the shores of Tingley Beach. Located adjacent to the Rio Grande Bosque, Tingley is open to the public all year round and is great not only for fishing, but also for all kinds of water activities.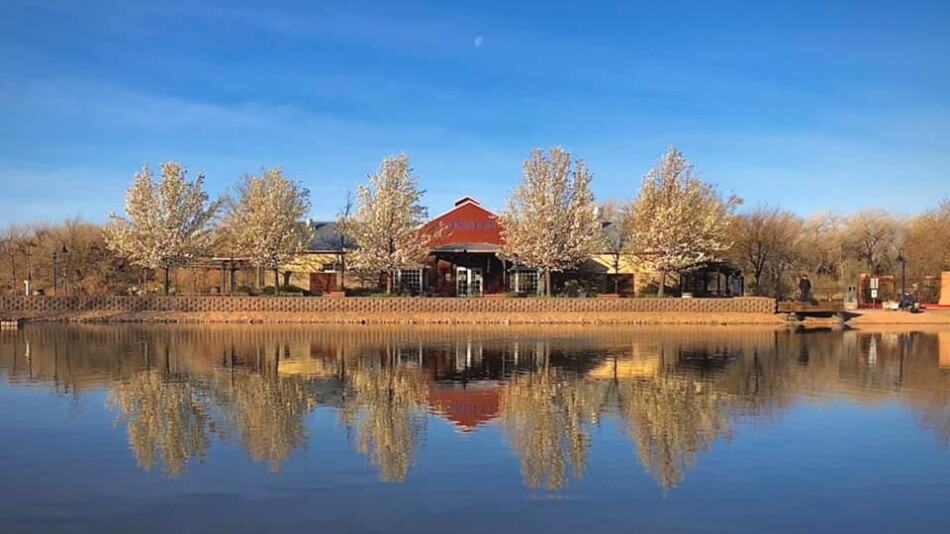 As part of the Albuquerque Biological Park complex, Tingley Beach is a series of ponds, originally known as Conservancy Beach, that was built by diverting water from the Rio Grande. Mainly, its attraction is its rich aquatic life resources which makes it a great spot for fishing enthusiasts. With numerous fish waiting to be caught, Tingley Beach is a dream come true for fishermen.
Navajo Lake State Park Beach — Navajo Dam
Navajo Lake State Park is undoubtedly one of the best destinations for adventure and thrill seekers. Basically, three recreation areas make up the entire Navajo Lake State Park: Pine River, Mesa, and the San Juan River. All three of these areas each have their own unique recreation experience, no matter the season, that everyone will surely enjoy.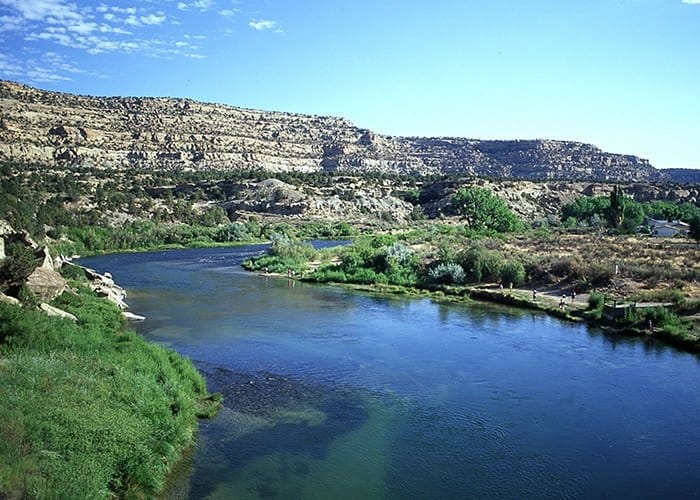 The Navajo Lake State Park Beach has various activities during the daytime such as fishing, swimming, boating, hiking, and camping all year round. The San Juan River is an excellent spot for fishing enthusiasts since the place is renowned to be excellent for trout fishing. Mesa, one of the three areas, has a culture visitor center that houses interpretive exhibits for viewing. Pine River, the most developed out of the three areas, is the most visited and has an accessible full service marina.
The Beaches at Conchas Lake
In the western part of Tucumcar lies the beautiful Beaches at Conchas Lake. Prepare to be witness to beautiful waters, coves, and sandy beaches all in one place. Packed with several water sport activities, recreations at the camping grounds, and stunning views, vacation will always be memorable at Conchas Lake.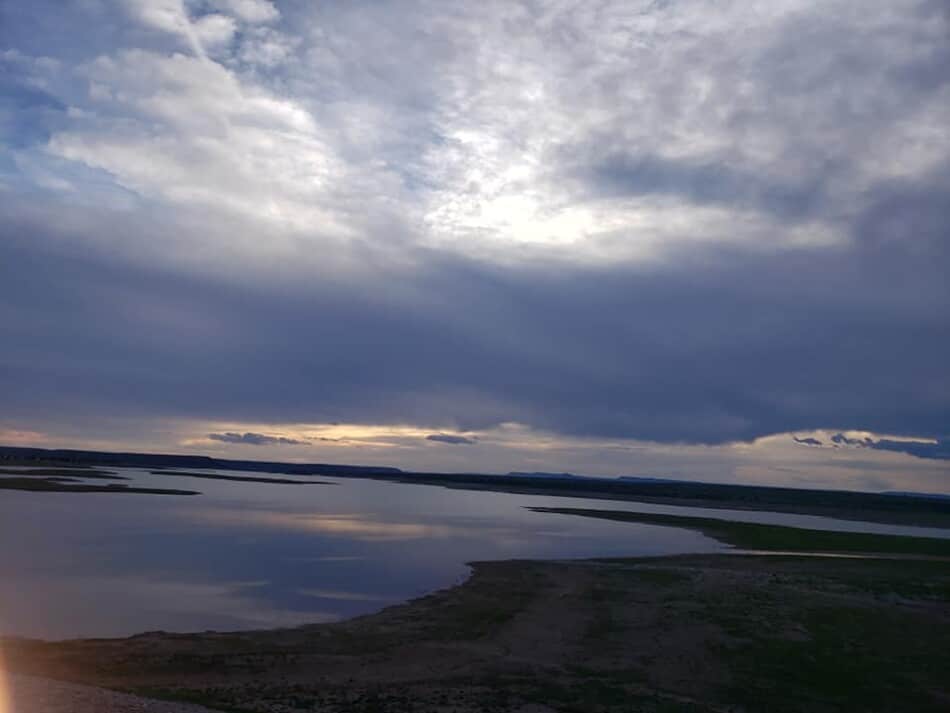 This state park is perfect for weekend getaways or summer vacations with its various amenities such as barbeque grilling, fire rings, picnic grounds. The lake is also a popular spot for fishing, boating, windsurfing, kayaking, and swimming with locals and vacationers alike. Surrounding the beach are scattered historical preserved fossils and prehistoric petroglyphs that can be seen along the beaches and trails. Besides the water activities, Lake Conchas is also known to preserve wildlife including elk, deer, bald eagles, and bobcats. With so much to see and do in one spot, vacationing at the beaches at Conchas Lake would be worth the trip.
Bottomless Lakes
The Bottomless State Park IN New Mexico is a total of 9 lakes that are believed to be bottomless. Locally, urban legends have been associated with the lake being mysterious that things that have fallen wash up in the Caverns of Carlsbad or the Gulf of Mexico or that the lake has strong underwater currents that have sucked swimmers and divers never to be seen ever again.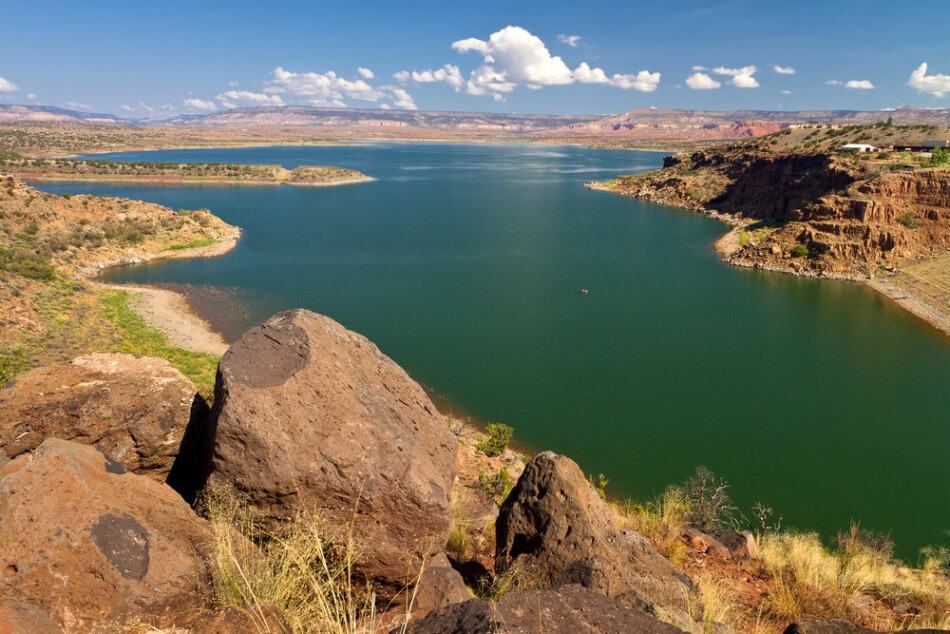 Despite the name it was dubbed, safe to say that the Bottomless lake is not bottomless but are sinkholes filled with water and its uniquely colored waters give it the illusion that it appears more than it actually is. Bottomless Lake is actually a favorite summer destination for locals and tourists alike. All the lakes are open for viewing and visiting but only one, the Lake Leah, where swimming is allowed. Scuba divers have frequented these lakes. Aside from water activities, guests may enjoy hiking, birdwatching, and sandcastle sculpting on the beach in Lea Lake.
Park Lake Beach — Santa Rosa
One of Santa Rosa's most visited attractions is the Park Lake Beach. Fun is always within reach as they offer outdoor water fun in the sun for the entire family. Packed with many fun-filled activities, boredom will always be at bay no matter what time of the day. Park Lake Beach features swimming, fishing, water slides, canoes, and boats. 
For activities out of the water, strolling around the beach, picnicking, going on a food trip extravaganza with the park's featured food trucks, and enjoying Santa Rosa's best. The highlight of the beach is the giant inflatable obstacle water course that the locals have charmingly nicknamed as Wibit and also includes a fun bouncing house and a climbing wall. Surely, everyone would definitely enjoy all of the amenities that Park Lake Beach has to offer.
Heron Lake
Picturesque in its own right, Heron Lake is a go-to destination when road tripping through New Mexico. Peaceful and tranquil, Heron Lake Park welcomes everyone who likes to take their time and indulge in the good times. This lake is known by the locals as a "quiet lake" where boats operate at no-wake speeds only meaning that the park imposes a speed limit on aquatic motorboats.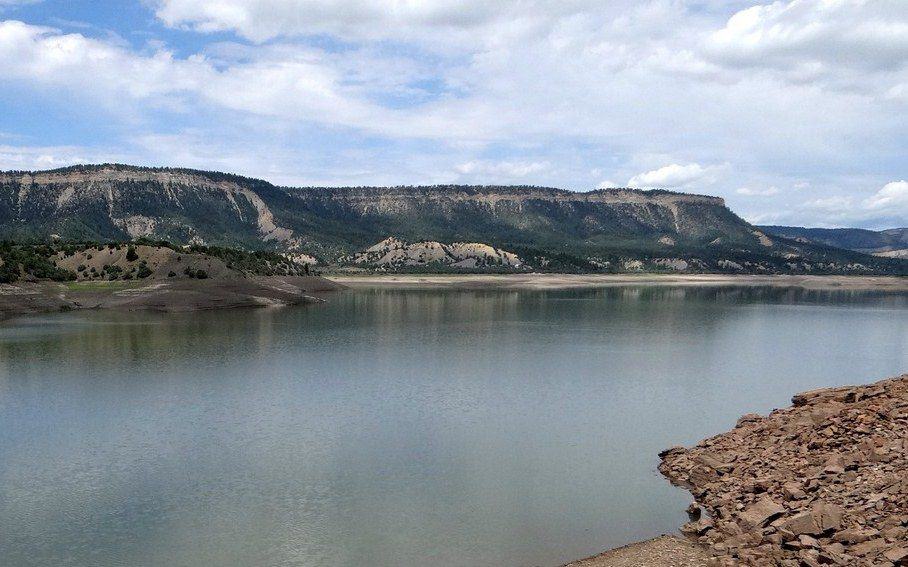 Aside from that, Heron Lake is frequently visited for their water activities such as sailing, fishing, cross-country skiing, and hiking on the grounds. Fishing on the lake is widely popular because it is known for housing record-sized trout and other kinds of aquatic life. Fun is available for all seasons – the fun continues even when the snow falls on the mountains and enjoy ice fishing and cross country skiing with family and friends.
Caballo Lake State Park Beach — Truth or Consequences
Head on over to Caballo Lake State Park Beach and experience the best of nature and then some. Located in Truth or Consequences, New Mexico, the reservoir is sourced from the Caballo Dam. With its stunning waters and the glorious Caballo Mountains in the landscape, Cabello Lake is a definite go-to no matter what the season. 
Activities are endless on the grounds and in the waters. Cabello Lake offers various water activities such as swimming, boating, waterskiing, and fishing among others. For recreations on the grounds, picnicking, camping, barbeque grilling, hiking, horse riding, bird watching, and leisure walking. Fishing enthusiasts would definitely love the lake packed with different aquatic life.
Navajo Lake State Park
Known for its beautiful views and blue waters, the Navajo Lake State Park is one of a kind with its amenities and endless sunshine all year round. The Navajo Lake State Park extends south into New Mexico and is a great spot for various water activities such as fishing, swimming, and boating of all types.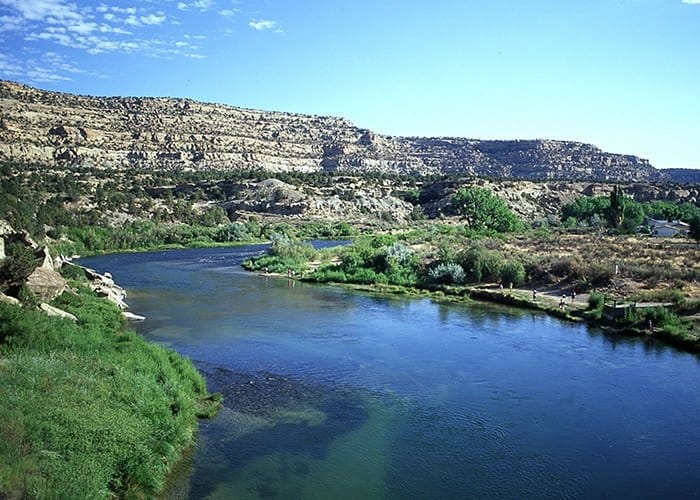 Locally known as a "jewel" for water recreation in the southern Rockies, the Navajo Lake is highlighted in the park as it is considered to be the largest lake in the State. Watercraft enthusiasts would enjoy it here as the park welcomes personal watercraft, sailboats, sailboards, white water rafting, and water skiing. Around the park, guests may enjoy camping, hiking, picnicking, and horseback riding. During the winter, snow snowboarding and skiing is permitted when the weather allows.
El Vado Lake
Set before beautiful mountain vistas of New Mexico's best, El Vado Lake is picturesque in its own right. With various amenities offered, guests would keep coming back for more no matter the season. El Vado offers fishing, boating, camping, hiking, wildlife watching, and winter cross country skiing and snowshoeing. 
Aside from enjoyable water activities in El Vado, they also have beautiful coves around the lake where fishing enthusiasts may catch trout and kokanee salmon. Camp on the grounds and witness a beautiful sunrise and an equally stunning sunset with family and friends. El Vado Lake is worth a visit, anytime.
The Rocky Beaches at Ute Lake
The Rocky Beaches at Ute Lake is one of the best places for a summer getaway – sun, sand, adventure all in one place in the eastern plains of New Mexico. The lake itself is a beautiful blue that just calls guests for a swim and it does not disappoint. The Rocky Beaches not only welcomes swimming on the beach but also camping, hiking on the trails, picnicking, barbecue grilling, and sighing. 
Fishing enthusiasts would definitely have a blast at the Rocky Beaches because it houses various fish species including largemouth bass, catfish, crappie, and walleye to name a few. Kids would also enjoy the various ducks, quails, doves, and pheasants that are abundant in the area.
Abiquiu Dam & Lake Recreation Area Beach — Gallina
Managed by the US Army Corps of Engineers, the Abiquiu Dam and Lake is surely well maintained and is a perfect destination for fun-loving adventurers and vacationers. This lake is home to various water recreation activities not limited to swimming, boating, water skiing, hiking, and fishing. The lake is set against beautiful rock formations and rolling mountain landscapes and it would be so surreal to watch stunning sunsets here.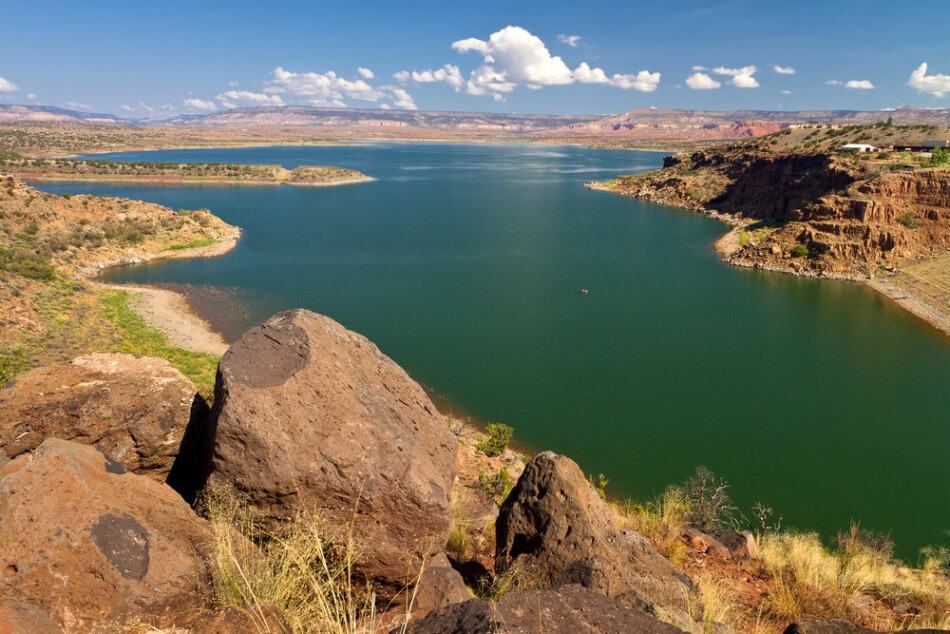 Abiquiu Lake is blessed with the beautiful panoramic view of the Cerro Pedernal, charmingly known by locals as the "Pedernal ", where the famous American painter, Georgia O'Keefe has had her ashes scattered over its top. That's how you know just how wonderful the view is from the lake. Other attractions around the area include nearby tourist spots such as museums, ranches, canyons, and monuments.
White Sands National Park
Ok, who says a beach has to have water!  Its hard to put together a list of the best beaches in New Mexico and not mention White Sands National Park as it is all beautiful white sands.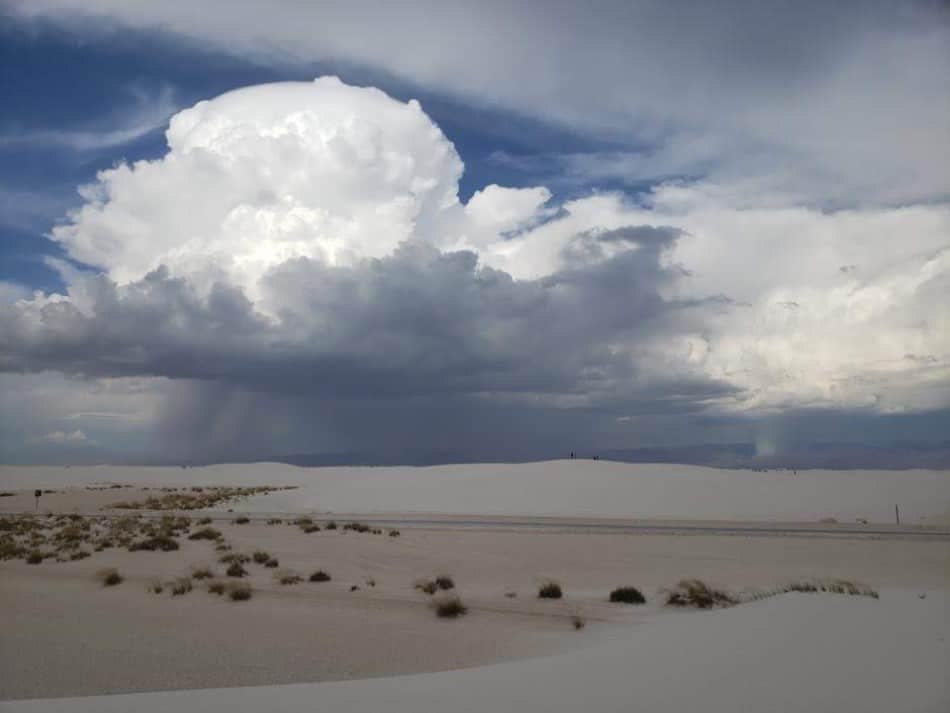 White Sands National Park is the newest national park and it is full of sand dunes with white sands – hence the name! It is a great place to visit if you are looking for expansive views of white sands or want to go sand sledding.
Recent Posts