15 BEST BEACHES IN UTAH
Are you looking for the Best Beaches in Utah? You are in the right place! These Utah Beaches are stunning and have something for everyone whether you are looking for water sports or a place to build sand castles with the kids there is something for everyone on this list.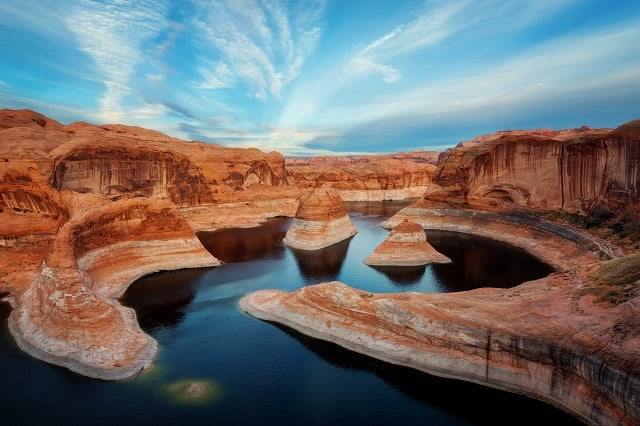 You don't need to go to the coast and have ocean access to enjoy the beach this summer! It can get very hot in Utah, but that's no problem because we have plenty of nearby lakes and reservoirs to enjoy and relax in. In Utah, going to the beach is one of the best summer activities. Get in the water and unwind at Utah's best beaches!
SAND HOLLOW STATE PARK BEACH
Dip your toes in picturesque blue waters contrasted with red sand and red rock in the beautiful Sand Hollow State Park Beach. Located in the middle of the Greater Zion desert, this water oasis is one of the crowning jewels of Utah and is a go-to destination for travelers and vacationers alike. You could never get enough of swimming in the clear blue water or you could also lounge on the red sand and marvel at the beauty of this little paradise.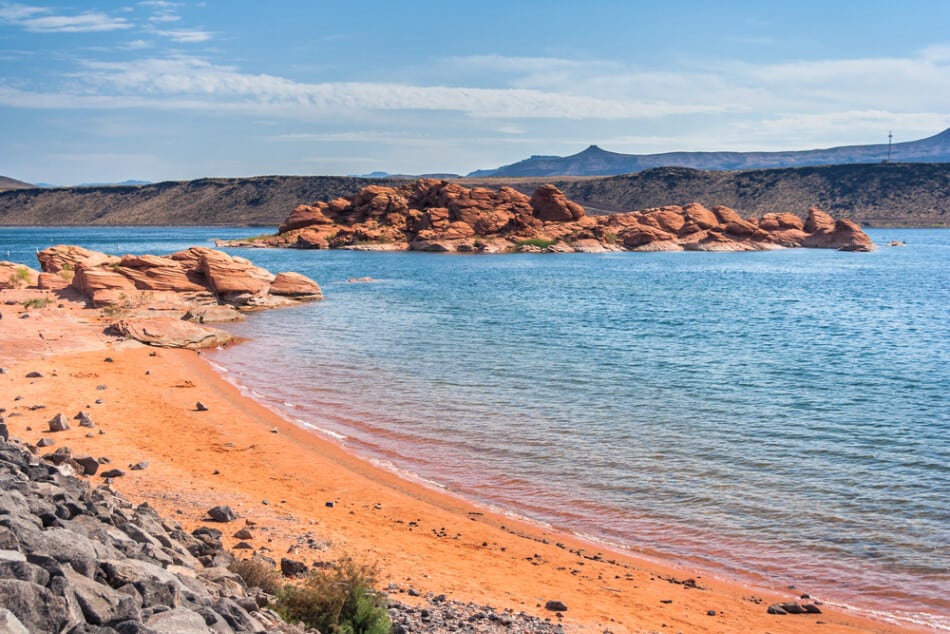 This 1,322 acre reservoir is also home to lots of different outdoor activities that everyone would definitely enjoy! The Sand Hollow State Park offers year-round recreations such as boating, jet skiing, fishing, paddle boarding, kayaking, ATV riding through the sand dunes, camping and many more!
RENDEZVOUS BEACH, BEAR LAKE STATE PARK
If you prefer blue waters with lush, green mountains outlined in the rear then Rendezvous Beach is just for you. As one of the three separate locations that makes up the greater Bear Lake State Park, Rendezvous Beach is a scenic sight to behold.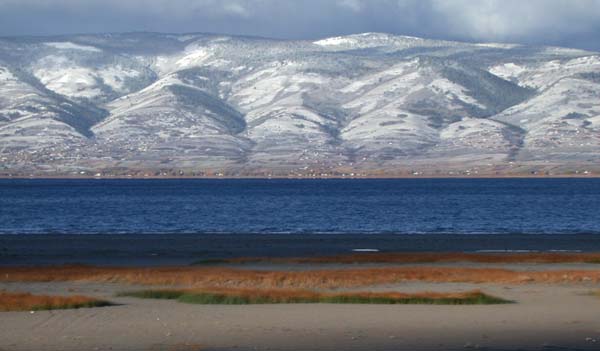 Dubbed as the "Carribean of the Rockies", you get to feast your eyes on a great stretch of the lake that is filled with stunning azure colored waters that just goes on for miles and would definitely lure you in for a dip.  Beyond the beach, kids and adults alike would definitely have their fill of fun here with their other activities which includes camping, fishing, kayaking, paddle boating, and rafting. 
 BRIDGER BAY BEACH, ANTELOPE ISLAND STATE PARK
Bridger Bay Beach is one of the perfect get-away spots in Antelope State Park. Named after James Felix Bridger who discovered it on one of his explorations, it is now a popular vacation destination and is also home to the marvelous, calm lake that just stretches on beyond the horizon.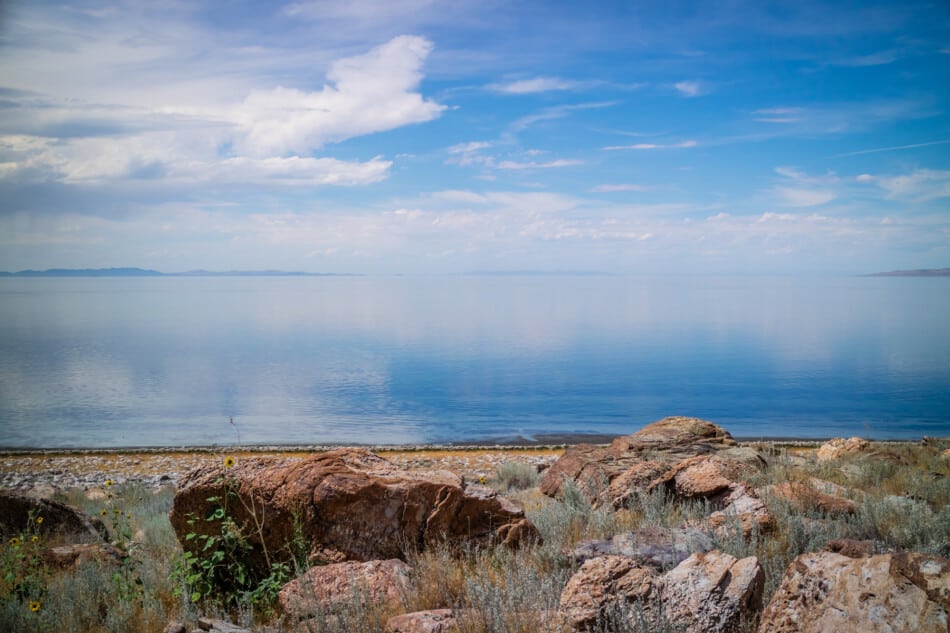 Whether it's wading or swimming you prefer, you could definitely get the best of both worlds while relaxing in the sandy shoreline of Bridger Bay Beach. There are also other activities that can be enjoyed on the sand such as camping and picnicking or just lounging around on the sand and spending time with your family and friends while enjoying one of nature's best in Bridger Bay Beach. 
LAKE POWELL: WARM CREEK BAY AND PADRE BAY
Lake Powell is a large reservoir in northern Arizona that extends into southern Utah. In Glen Canyon National Recreation Area, it's a tributary of the Colorado River. Lake Powell is the ultimate playground, with nearly 2,000 miles of shoreline, constant sunlight, warm water, ideal weather, and some of the most beautiful scenery in the west. Rent a houseboat, camp at our campground, or stay in one of our hotels and join a guided expedition.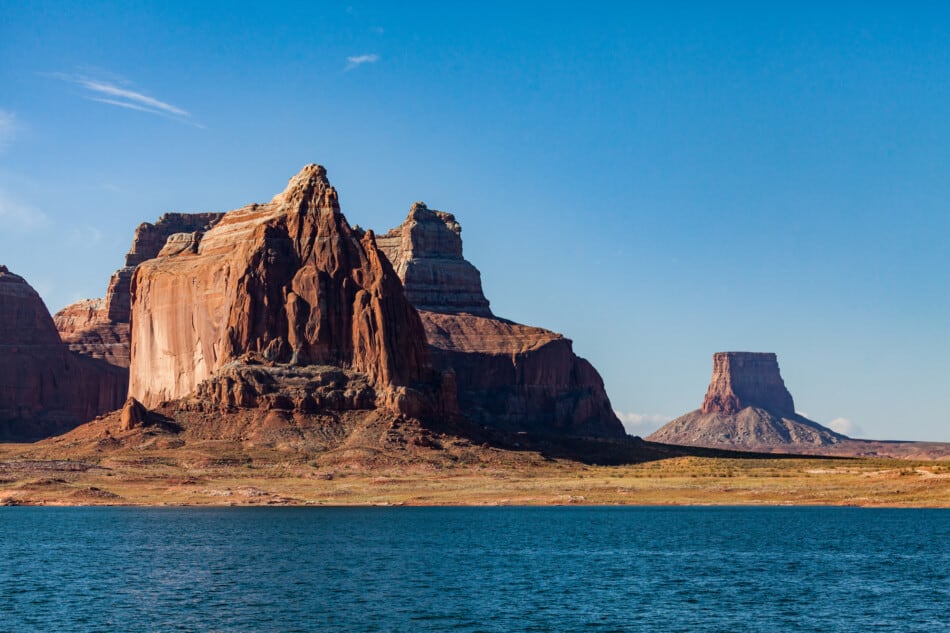 Warm Creek Bay is one of Lake Powell's most popular beaches. This vast bay is home to shallow, sandy water and a plethora of safe havens. When the lake level is above a certain minimum, it's easily accessible through the Castle Rock Cut. Waterskiing, swimming, and other motorized water sports are all common in Warm Creek Bay. The sandy beaches are ideal for lounging and wading.
Warm Creek Bay is a great fishing spot, but there are also some great Jeep trails nearby. On a small peninsula of land that juts out into the bay, there are many spots where you can set up camp. This peninsula has enough room for a dozen RVs and is sloped enough at the end to launch a small boat.
QUAIL CREEK STATE PARK
Stunning views of rock formation eroded through time set upon clear, calm, green waters is what Quail Creek State Park gives us. Located within Hurricane, Utah, Quail Creek offers the best outdoor activities that everyone would definitely enjoy such as swimming, paddleboarding, kayaking, canoeing, boating.
You may also try your luck by fishing in the beautiful green waters and you may even land a great catch! Aside from water activities, guests may also enjoy ATV trails on the nearby sand dunes, spend time with family and friends while picnicking or camping on the grounds, or go hiking on the nearby trails while viewing lush, preserved wildlife in the area. 
HUNTINGTON STATE PARK
Picture evergreen trees, lush grass, and beautiful blue green waters and you get Huntington State Park. Cradled between sandstone cliffs and the marvelous San Pitch Mountains, Huntington State Park lets you have an amazing time, in or out of the water.
You can enjoy swimming at their leisure, boating, and kayaking. Also known for being the home to anglers all year round, it is one of the best destinations for fishing for any season. Vacationers and adventure seekers alike will list Huntington State Park down as one of the best as they also offer activities beyond the beach such as ATV riding, picnicking, or camping overnight while experiencing clear night skies and be greeted with breathtaking view of the beach in the morning. You will never get enough of this place.
JORDANELLE RESERVOIR
Jordanelle State Park poses as one of the best as it offers a variety of recreational activities under the sun. Aside from leisure swimming, you may also enjoy boating, water skiing, sailing, and wave running. Complete with sandy beaches, prepare a lot of sunscreen to get your fill of vitamin D.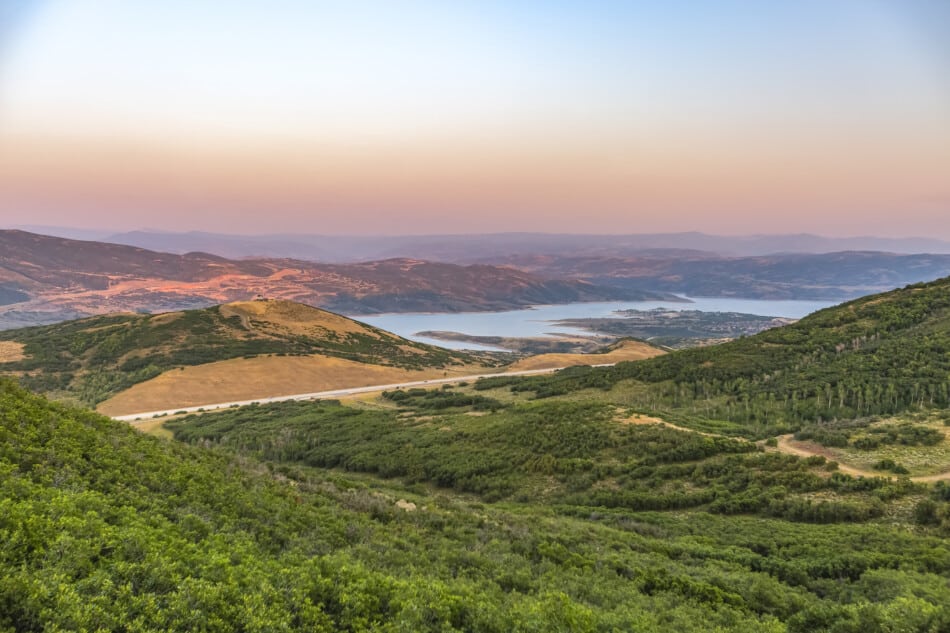 Aside from the usual beaching activities, Jordanelle State Park also offers camping, hiking, and fishing and other water amenities that everyone would surely love. Jordanelle State Park is also a popular destination for triathletes and runners alike because of the surrounding rugged terrain that is perfect for endurance training for the next marathon. In the winter, guests get to enjoy the snow-powdered mountain landscape and see stunning views.
UTAH LAKE STATE PARK
Hailed as Utah's largest saltwater lake, Utah Lake State Park is a marvel to behold. Located in west Provo, Utah, the lake features calm, pristine, blue waters and picturesque mountain landscapes. They offer a variety of fun activities that everyone would definitely enjoy such as boating, canoeing, sailing, and fishing.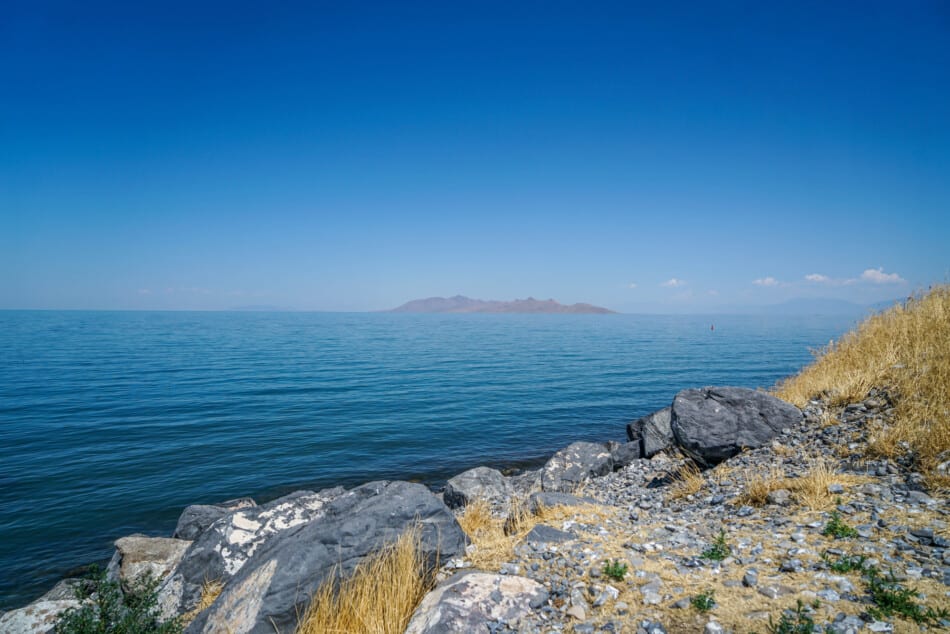 Aside from water activities, guests may also take their pick from other kinds of fun stuff to do as Utah Lake State Park also offers hiking, camping, picnicking, and wildlife watching in the area. Enjoy the ambient sunset or take in the glorious sunrise with the magnificent landscape no matter the season as Utah Lake is a place that features nature's very best.
DEER CREEK STATE PARK – WALLSBURG
Whether swimming is on the agenda or our hands are just itching for the fishing pole, Deer Creek State Park is just the place for it all. A medium-sized reservoir, and a short drive away from Provo, Park City, Deer Creek offers the best when it comes to all the amenities it offers.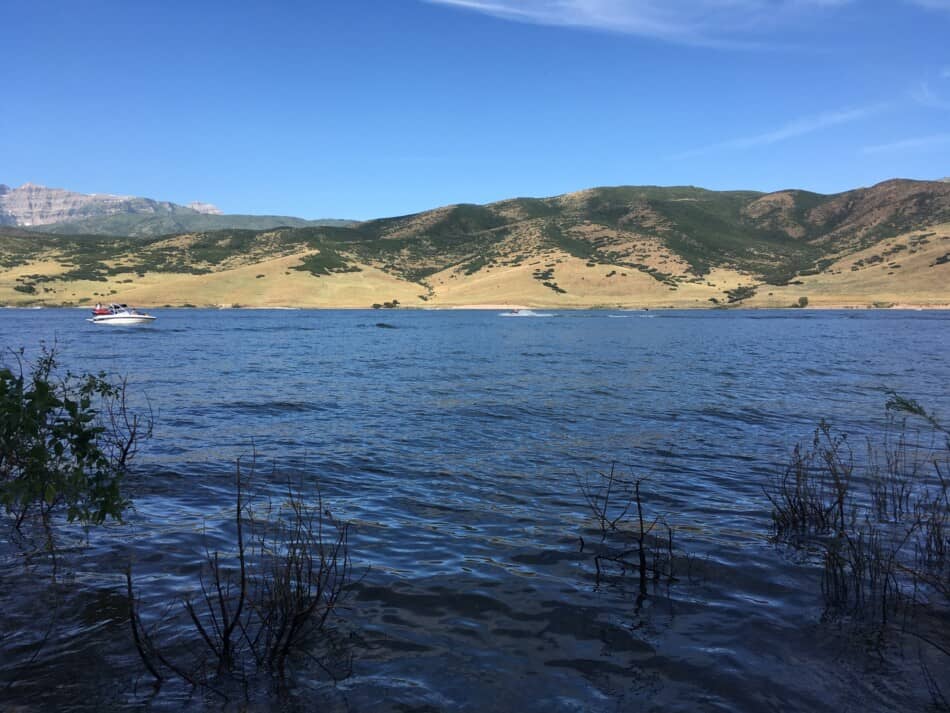 Whether its swimming, boating, sailing, rafting, kayaking, Deer Creek has all it all. Lounge on the sand and enjoy beach games with friends and family under the sun. When it comes to all year-round fishing, Deer Creek State Park offers the best with their warm waters and bounty of potential catch.
Camping and hiking are a staple for vacationers when visiting Deer Creek. But should you prefer the chic and instagram-worthy route, they also have luxury resorts in the area that would suit your tastes.
 PINEVIEW RESERVOIR – HUNTSVILLE
Gleaming green waters and blue skies meet in the Pineview Reservoir located in Huntsville.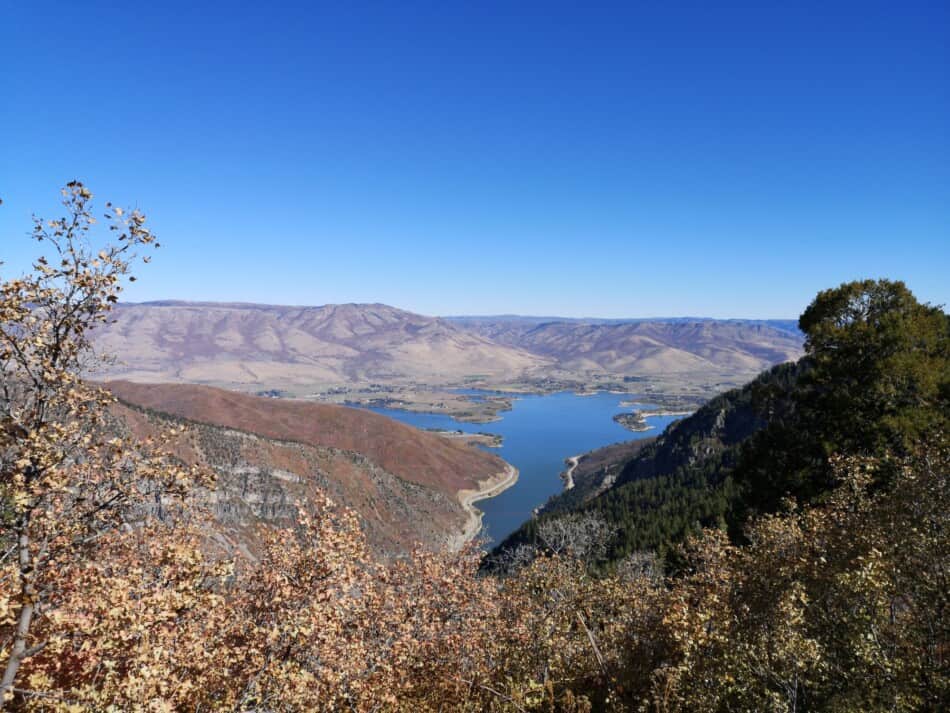 Open swimming or wading is welcomed here in their blue green waters. Paddleboarding is also a recommendation as Pineview Reservoir is a hidden gem of calm waters for the locals and frequents visitors alike. Being a crowd favorite, it truly lives up to its reputation by having a variety of water sports and activities suitable for any age.
Picnicking is popular, as well as camping, under the shade of the trees surrounding the shores. Recognized as a blue ribbon fishery, enthusiasts and professionals would enjoy a day in Pineview Reservoir with their variety of fish such as black crappies, largemouth bass, yellow perch, bluegills and many more! 
MANILA CREEK POND – PLEASANT GROVE
Named after the small city of Manila in Daggett County, Utah, Manila Creek has become a fishing haven for enthusiasts and hobbyists who enjoy a good reel and relaxation. Try your luck in fishing and you might land great catches such as BlueGills, Rainbow Trouts, Brown Trouts.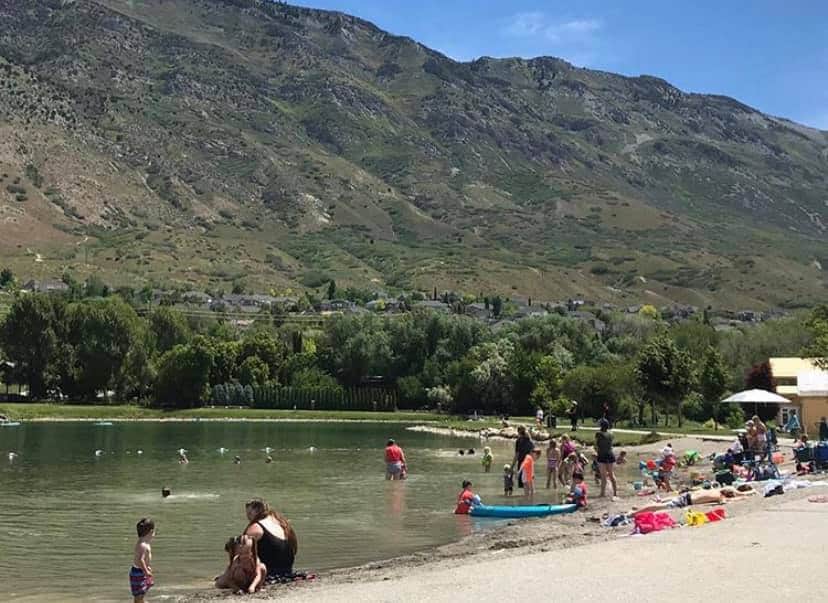 Manila Creek is a popular swimming destination for the locals who need a quick getaway from urban life all while lounging on the sand and taking in the beautiful mountains and forestry set in the landscape. Enjoy the peaceful surroundings in Manila Creek and its serene vibe which would definitely be a great vacation spot for family and friends.
HIGHLAND GLEN PARK – HIGHLAND
A hidden gem in downtown Salt Lake City, Highland Glen Park is a go-to when you're in the area. It's a popular fishing spot and is a favorite among the locals for a quick get-away from the hustle and bustle of everyday life.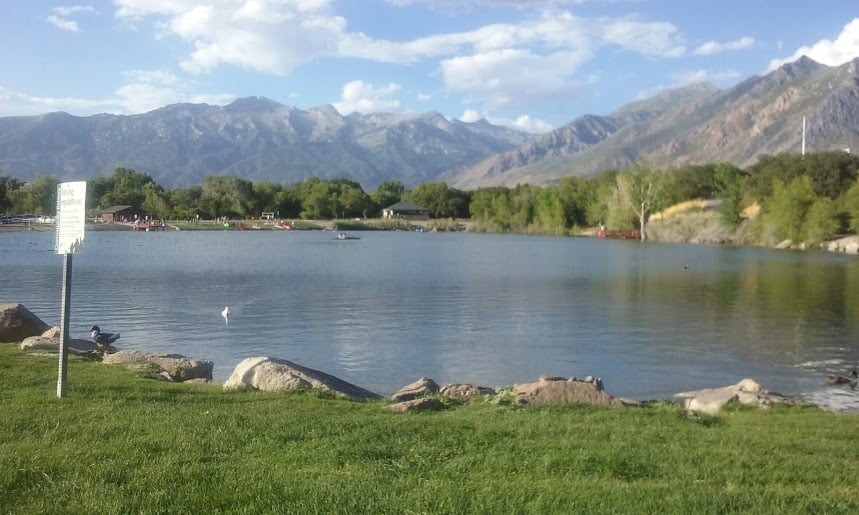 Highland Glen Park has a serene atmosphere and calm water and is just the right location for a dose of nature. It also offers a lot of fun activities to choose from. Kids and adults alike can enjoy swimming in the clear, green waters. Beyond the lake, vacationers may also take a stroll around the park and be one with nature as the park features beautiful, lush greenery.
For fishing enthusiasts,  Highland Glen Park is the perfect spot as it is known locally recognized as one of Utah's fisheries. Try your luck on good catches and you may get Rainbow Trouts or channel catfish! 
FLAMING GORGE RESERVOIR – DUTCH JOHN
Flaming Gorge in Utah is a great destination no matter the season! Check the beautiful landscapes surrounding the reservoir and be in awe with what nature has to offer. Flaming Gorge is perfect for all occasions and is suitable for all ages.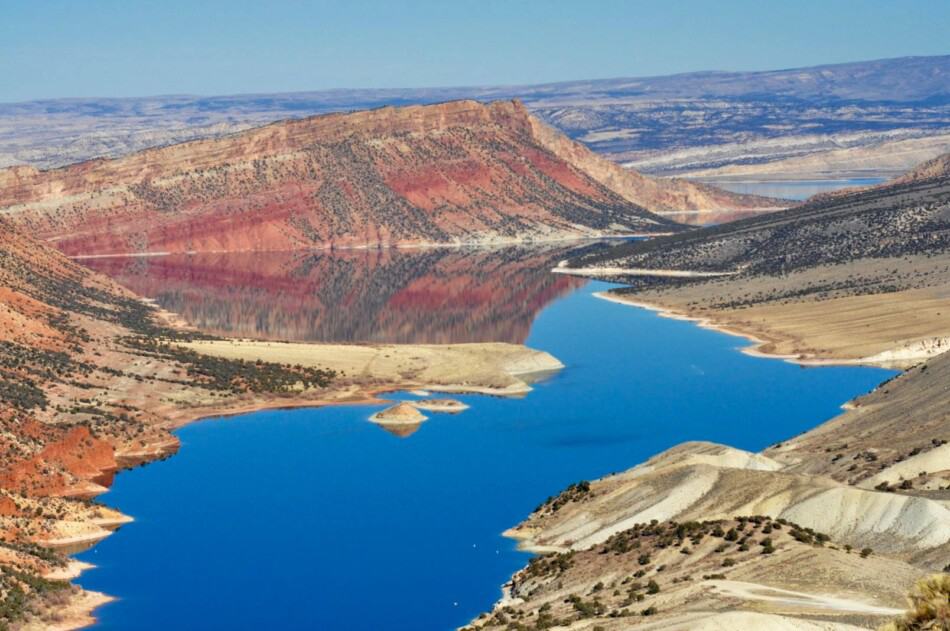 In the summer, Flaming Gorge features the Annual Flaming Gorge Resort Car show, there's water activities such as fishing, water skiing, wakeboarding, and boating. If you've had enough of the water, which we're sure you wont get enough of, Flaming Gorge also offers mountain biking and hiking with different trails to choose from, horseback riding in the Red Canyon Stables, and golfing Dinaland Golf Course or White Mountain Golf Course.
In the winter, Flaming Gorge also has snowmobiling in the Ashley National Forrest area, cross country ski trails with different courses to choose from, and fishing in the reservoir. In Flaming Gorge, you'll only have great food, great times, and great fun!
 FISH LAKE – FISH LAKE NATIONAL FOREST
Known for its beautiful, lush, evergreen mountain scapes and forestry, Fish Lake is definitely one for the memories. Located in Central Utah, this lake is considered as the absolute gem of the State.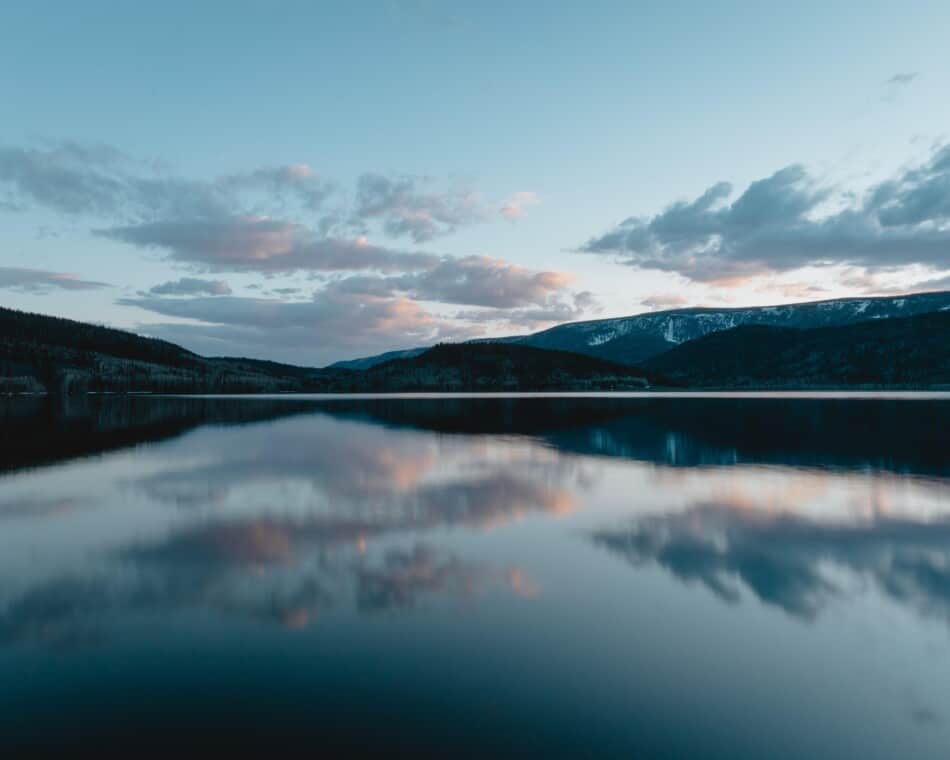 The mountains here are the largest around and the lake is absolutely stunningly blue and calm no matter the weather. The Fish Lake National Forest is also filled with culture and heritage that has been preserved for years. No matter the age, there will always be exciting activities that everyone would surely enjoy.
Fish Lake is a popular destination and is nationally recognized, for its rafting, swimming, kayaking, fishing, and ATV-riding. Camping and picnicking are also perfect activities to take in the beauty of the Aspen landscape while having fun with family and friends.
PANGUITCH LAKE – DIXIE NATIONAL FOREST
Early morning rising will never be a problem if the view you would wake up to is Panguitch Lake. Named after the Pauite word meaning "Big Fish", Panguitch Lake is the largest mountain lake in all of Utah and is one of the State's best fishing destinations as it is home to the largest rainbow trout.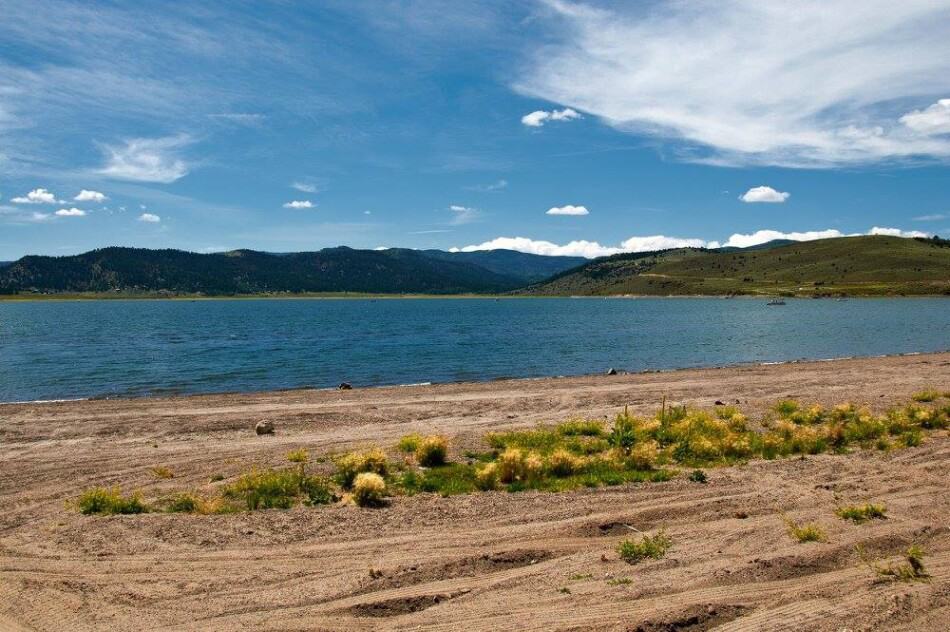 Whether it's sunny or snowy, people keep going back to the abundant Panguitch Lake with one goal in mind and that is to fish. Swimming is also a very popular activity in the sparkling waters as well as boating, and kayaking. Aside from water activities, Panguitch Lake is also popular for its camping grounds as Dixie National Forest is dubbed as the largest national forest in all of Utah. With beautiful scenery and changing ambient landscape filled with wildlife all year round, this destination is a go-to no matter the weather. 
Recent Posts