25 Best National Parks Books: National Park Bucket List Books
Best National Park Book: Are you looking for the best books on the National Parks of the USA? I have included several types of books about National Parks in the US.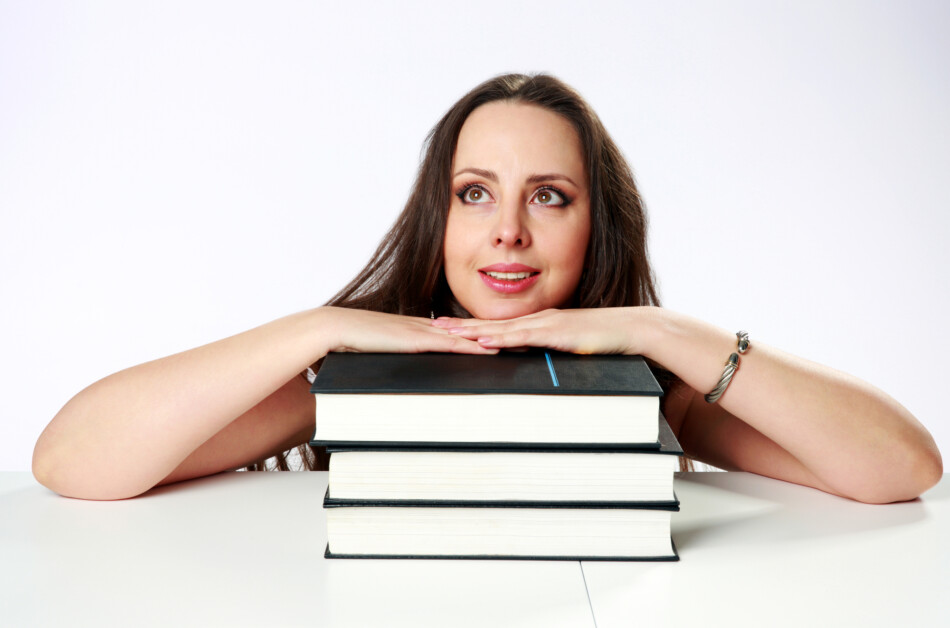 Not only have I included the best books on national parks but I have also included the best national parks guide book, national parks coffee table book, and national park books for kids.
Whether you are looking for the perfect gift or a national park guides for your trip, I've included a lot of choices on this list.
My personal favorite National Park book is this one. I love to flip through it and plan trips and I also think it makes a wonderful gift. I really don't think you can go wrong with it.
Thank you for supporting this website written by an American. This post may contain affiliate links. This means I earn a small commission on these links at no extra cost to you.
Best National Park Guidebooks to Help you Plan your Trip
Lonely Planet USA's National Parks – best national park book
Lonely Planet's National Parks of America book takes you on a delightful and informative tour of the 59 national parks in the United States to commemorate the 100th anniversary of America's wonderful national parks.
Lonely Planet is known for its city tours, but they also provide a fantastic guide to the national parks in the United States!
You'll find suggestions for the best things to do in each park, as well as sample itineraries, maps, and restaurant and accommodation reviews.
This handbook is also available as an e-book, which is perfect for carrying on your vacation without adding extra weight!
This beautifully designed hardcover national park guidebook is jam-packed with timeless wonders, breathtaking landscape photos, and wildlife graphics, as well as recommendations for the best activities and hikes to help you plan your next adventure.
This is one of the most up-to-date guidebooks available, having been re-published in 2020 to include information on recently closed businesses.
Fodor's The Complete Guide to the National Parks of the West: with the Best Scenic Road Trips (Full-color Travel Guide) – book about national parks
This is the guidebook for you if you want to visit the national parks in the western half of the United States.
Fodor's is a well-known and dependable international travel company. You'll get useful planning ideas, itinerary options, and maps for each park, as with other Fodor's books.
This Fodor's Travel book is an excellent resource for planning a road trip to the western national parks, with useful itinerary suggestions, park maps, and accommodation choices, among other things.
This guide, which spans 33 parks from California to the Rocky Mountains, was released in 2019.
100 Parks, 5,000 Ideas: Where to Go, When to Go, What to See, What to Do
This is a must-read book for everyone who likes national parks and wants to feel inspired. Not only will you find ideas for national parks, but you'll also get inspiration for state and city parks!
Hiking, camping, biking, and other activities are included in this guidebook. This book will provide you with plenty of ideas to start exploring our lovely parks, no matter what your interests are.
Further, this lovely book, which is jam-packed with information and stunning Nat Geo photographs, would make an excellent present for any park enthusiast.
Your Guide to the National Parks: The Complete Guide to all 59 National Parks (Second edition)
Look no further than Your Guide to the National Parks for a guidebook that goes beyond the conventional tourist destinations.
This handbook by Michael Joseph Oswald offers more helpful hints and a thorough history of the parks than any other guidebook. There are thousands of treks, hotels, and restaurants to choose from, as well as helpful maps and road trip ideas.
This edition, which was released in 2017, contains 59 parks (missing Gateway Arch, Indiana Dunes, White Sands, New River Gorge).
National Geographic Complete National Parks of the United States: 400+ Parks, Monuments, Battlefields, Historic Sites, Scenic Trails, Recreation Areas, and Seashores – book of national parks
Everyone who enjoys outdoor recreation will appreciate National Geographic's comprehensive travel reference to recreation areas, trails, historic sites, nature hikes, seashores, camping, and campgrounds.
This 544-page guide is the definitive travel planner for all things national parks, with full-color images, extensive maps, historical context, and practical information on park system properties' locations, as well as the best times to visit and top-rated activities.
Throughout this guide, you'll get ranger tips, expert travel advice, and useful maps. In addition, National Geographic shared road trip itineraries that included various parks.
This guide's 9th version was released in 2021 and includes 62 parks.
Complete Guide to the National Park Lodges
This pocket-sized guide includes all of the National Park Service's national park lodges. This book is more of a travel guide that contains trip-planning information.
Lodges are one of America's national parks' crown jewels. This comprehensive resource focuses on lodging in national parks.
Overviews of each park lodge, inn, hotel, and cabin can be found in this small book. From the Grand Canyon to Bryce Canyon, this guide will help you choose the perfect in-park lodging for your trip!
The National Parks: America's Best Idea
The National Parks: America's Best Idea, the companion book to the iconic 12-hour PBS series, is an immersive and gorgeously illustrated coffee table book that delves into the history of the national parks.
This magnificent national park coffee table book covers everything from the first-time settlers who explored the spectacular areas that would later become National Parks, to the founding of the world's first national park, to the splendors of particular parks, and much more.
This book was created to go along with a PBS series on the same subject. You'll learn about the parks' foundation and the men who led the charge, such as John Muir and Theodore Roosevelt.
This also makes it a perfect travel coffee table book to give as a gift to your outdoor enthusiast friends or to keep on your coffee table in your living room.
National Geographic Atlas of the National Parks
With a highly illustrated, fascinating, and informative compilation of maps, graphics, and amazing images, National Geographic: Atlas of the National Parks shows America's spectacular park system from coast to coast.
Through breathtaking pictures and rich history, this coffee table book chronicles the stories of America's 61 national parks.
This is the book to have if you want to learn everything there is to know about America's national parks. This massive coffee table book is jam-packed with information, maps, images, and graphics about all parks.
This book can be added to your national park bucket list to help you plan your next exciting trip to a national park.
Roaming America: Exploring All the National Parks
Roaming America will drive your wanderlust into overdrive with its beautiful photographs, essential planning information, itineraries, some of the greatest insider recommendations, and facts and insights about all 59 US national parks.
The splendor of America's National Parks is shown beautifully in Roaming America. However, this book is more than just a collection of stunning photographs. You'll also find useful information, such as when to visit each park and what to do while you're there. Renee Hahnel's desire to see every national park in one long road trip inspired this book.
This national park coffee table book is a magnificent and ultimate practical reference for embarking on an epic road trip for wildlife and travel enthusiasts. Check out Roaming America if you're searching for a visually appealing coffee table book that will inspire you to visit the parks.
USA National Parks: Lands of Wonder
USA National Parks: Lands of Wonder is a beautiful coffee table book as well as a valuable guide to America's magnificent national parks.
Lands of Wonder is a beautiful blend of coffee table book and travel guide. Inside, you'll find stunning imagery and maps, as well as information on how to arrange a vacation to each area. There are also suggestions for the optimum times to visit each park.
It covers 62 national parks (excluding New River Gorge) and includes maps, infographics, amusing facts, as well as suggested activities, and much more.
The National Parks: An American Legacy
The National Parks: An American Legacy features images by Ian Shive, today's finest national park photographer, as well as heartfelt articles by conservation organizations from across the country.
This sumptuous volume, published to commemorate the National Park Service's 100th anniversary, displays the majesty and history of the parks while also looking ahead to the next 100 years.
This stunning collection includes more than 200 never-before-seen photographs of the national parks, including Yellowstone, Yosemite, and the Grand Canyon, as well as images from many of the 400-plus national park units. The National Parks: An American Legacy explores how people connect with the parks and how the parks' story is also a tribute to the people that visit, explore, and persistently labor to maintain these treasured American landscapes.
They provide you with an overview of the beauty that can be found in America's national parks when you look at them all together. Hundreds of photographs will motivate you to visit national parks, monuments, and historic locations.
Subpar Parks: America's Most Extraordinary National Parks and Their Least Impressed Visitors
This is the best national park book for everyone who enjoys a good laugh. Amber Share's Subpar Parks began as an Instagram account where she created beautiful artwork based on a person's bad park assessments.
The reviews are amusing and go along with her artwork well. Her observations regarding the area, as well as advice and stories from park rangers, are included in the book. This is the book of the national parks for anyone who enjoys laughing as much as they like the park.
National Geographic Secrets of the National Parks, 2nd Edition: The Experts' Guide to the Best Experiences Beyond the Tourist Trail
National Geographic's Secrets of the National Parks aims to take you on a journey beyond the well-worn tourist trail.
The book draws on the experience of park rangers, travelers, and readers to provide advice on how to avoid the crowds and discover hidden gems that few people know about.
An excellent national park guides for anyone planning a trip to a national park or a frequent visitor wishing to learn more about the parks.
Leave Only Footprints: My Acadia-to-Zion Journey Through Every National Park
If you want to do something different than a national park guidebook, a memoir is a great option.
Leave Only Footprints takes you on a tour of the national parks' highlights and behind-the-scenes. Conor Knighton, the author, embarks on a year-long effort to visit every national park in the United States. He doesn't only talk about the parks' beauty. While mixing in his personal stories, he provides valuable history and knowledge about the parks.
You'll learn about his adventure, from the humorous to the inspirational, as well as how national parks may transform us.
The 10 Best of Everything National Parks: 800 Top Picks From Parks Coast to Coast (National Geographic 10 Best of Everything: National Parks)
The 10 Best of Everything National Parks from National Geographic is a compilation of a variety of lists ranking "the 10 Best," putting a unique spin on typical national park guidebooks.
The best hikes and waterfalls, as well as the best hotels and restaurants, are all on the list. It's a lighthearted, easy-to-read book that will motivate you to explore and expose you to new National Parks.
63 National Park Adventure Guide: 2021 Edition (Includes New River Gorge!)
The National Park Adventure Guide, now in its 63 Park 2021 edition, is better than ever. This entertaining and informative guide is a must-have for anybody visiting the National Parks.
New River Gorge, White Sands, Indiana Dunes, and Gateway Arch are among the parks that have recently been included in the updated version.
The guide also includes information on each park, suggestions for things to do in the parks, note-taking space, amusing facts about each park, and a plethora of vintage National Park art. The guide also includes stickers for each of the 63 National Parks, so you may stick one on the park page every time you visit one!
Our National Monuments: America's Hidden Gems – National Parks Coffee Table Book
With this great National Parks coffee table book, discover beautiful and less-traveled alternatives to crowded national parks: the first photography book about landscape-scale national monuments, with introductions from local conservationists and travel notes for each photograph.
Our National Monuments introduces these stunning and distinctive landscapes. From Maine's north woods to Arizona's cactus-filled deserts, America's national monuments cover enormous expanses of terrain that equal the national parks in terms of beauty, diversity, and historical significance.
With a renewed understanding of how these essential landscapes are preserving America's past and shaping its future, Our National Monuments invites readers to experience these lands for themselves and learn about the people and cultures who came before them – for whom these sites remain sacred places – with a renewed understanding of how these essential landscapes are preserving America's past and shaping its future.
Trace: Memory, History, Race, and the American Landscape
This PEN Literary Award finalist explores how America's constantly developing past and conceptions of "race" have shaped its people and the land through personal journeys and historical study.
Lauret Savoy, an educator, and Earth historian have traced the continent's history from ancient artifacts, but her ancestors' paths to her—paths of free and enslaved Africans, European colonists, and indigenous peoples—have been mostly degraded and lost.
She weaves together human stories of migration, silence, and displacement, as epic as the continent they traverse, with uplifted mountains, braided streams, and eroded canyons, in distinctive and enlightening prose that is alive to the rhythms of language and landscapes.
She explores through fragmented histories—natural, emotional, cultural—to find shadowy outlines of other stories of place in America, blessed with this multifaceted vision and graced by scientific and poetic diligence.
national parks book 2021
national parks book 2022
national parks book 2023
Recent Posts