SLC Brunch: Are you looking for the best breakfast sorts in Salt Lake City? Whether its breakfast or brunch in Salt Lake City this list has all the best spots.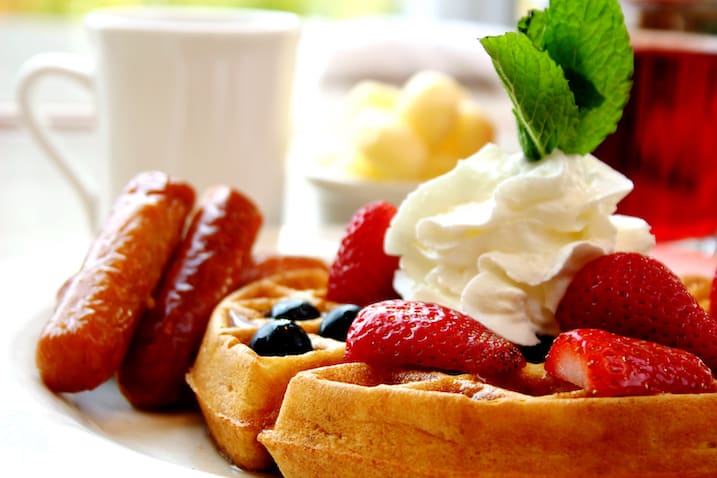 I love breakfast food and I love to brunch so trying new places is easy for me. I have included a huge selection of places based on their aesthetic, coffee, and uniqueness of breakfast items.
I can do eggs benedict any day but ordering a brisket hash or savory pancakes is much more my jam. Wherever you decide to go you will enjoy these best breakfast places in Salt Lake City.
21 Best Breakfast Spots in Salt Lake City
Avenues Proper
For over ten years, this Avenue neighborhood staple has been a must-visit brunch destination. The perfect place to spend a Sunday eating brunch is Avenues Proper. You can choose the perfect beer to go with your food from a large selection of local beers available on tap.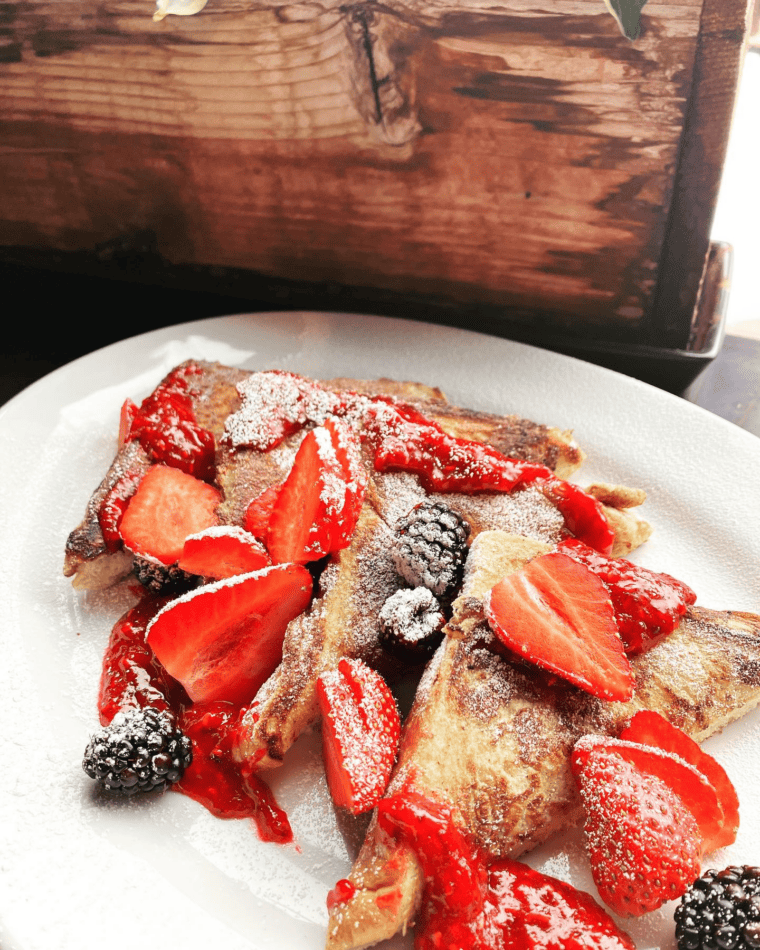 Additionally, the enormous room can accommodate larger groups, so you and your buddies may drop by without worrying about rearranging tables or breaking up.
If you do manage to make it over to the joint, try sharing the Turkish eggs and biscuits and jam on small plates or ordering the brisket hash for a larger meal.
Served every Saturday and Sunday starting at nine o'clock. Avenues Proper has a substantial brunch buffet between 11 a.m. and 3 p.m. that includes everything from appetizers and drinks to big meals and salads.
Bruges Belgian Bistro
At Bruges Belgian Bistro, you can get a tantalizing taste of Europe without ever leaving town.
The charming little restaurant is an excellent location for travelers, businesses, and locals alike due to its friendly atmosphere.
The restaurant offers a range of classic Belgian foods that are sure to suit everyone, and the made-to-order meals are fresh, natural, and tasty.
Chicken and waffles or the delectable waffle monster is a must-try. The "Best of Utah" Belgian fries must also be experienced.
Oasis Cafe
Brunch isn't only something for the weekend at this place that calls itself an "oasis in the center of the metropolis." Every day of the week, brunch is served in the serene setting of Oasis Cafe.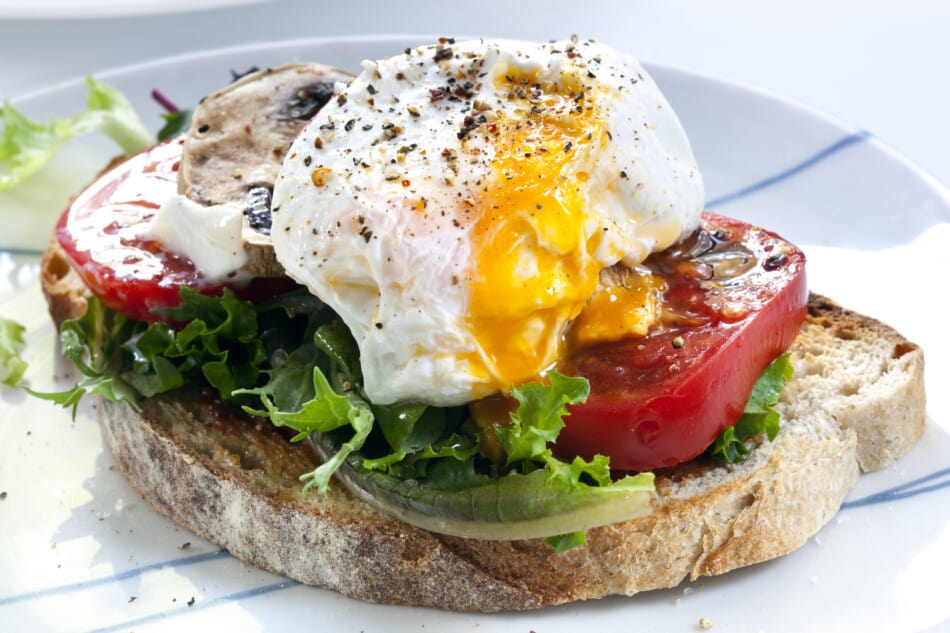 The location is the ideal brunch restaurant for an intimate supper for two or a big party since it has a lovely terrace, a secluded breezeway, and opulent dining room seating.
Fresh, whole ingredients that will make you feel good are Oasis Cafe's specialty. You will have more than enough time to consume your fair share of appetizers, eggs benny, and pancakes since their brunch menu is available every day until 3:00 p.m.
Ordering anything from their menu is truly risk-free, however, you like to choose their German buttermilk pancake. You must have this hotcake in your life right away since it is baked in a pan and covered in a fresh blueberry compote. They also have huevos rancheros, which are a fantastic and filling breakfast alternative.
Eggs In the City
Located near Tanner Park in Salt Lake City, Eggs in the City is a popular neighborhood hangout.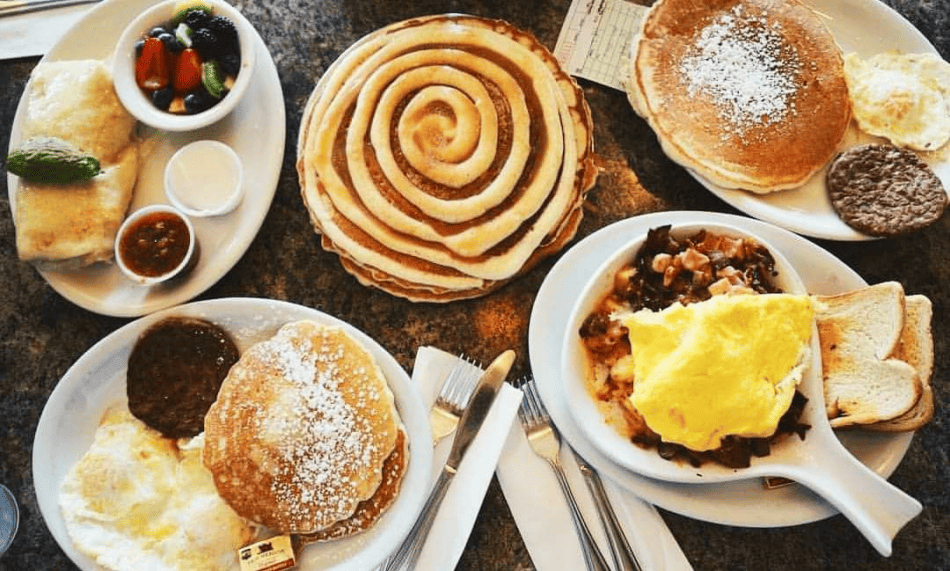 Despite being only around since 2004, it quickly gained popularity as a brunch destination due to its crafted atmosphere and indoor and outdoor seating. Moreover, they are open every day of the week, making it the best option if you can't wait till the weekend for brunch.
Whenever you're in town, you can fill up on freshly baked pastries and locally roasted coffee before tucking it into a filling meal.
The Park Café
Locals love the Park Cafe because it offers traditional comfort food in a cozy setting decorated with local and state artifacts.
Meanwhile, you may take in stunning views from its great location across the street from Liberty Park. The interior is quaint, with seats at the bar and tables for groups of all sizes.
You must try the French Toast Foolishness when you visit Park Cafe since it satisfies all of your cravings with savory bacon and eggs and sweet french toast.
If you have any dietary restrictions, Park Cafe also provides vegetarian and vegan options, such as the Trippy Hippy Vegan Hash and veggie omelet.
Sweet Lake Biscuits & Limeade
This Utah brunch staple is unrivaled and has three locations. Sweet Lake Biscuits & Limeade has established itself as a must-visit brunch spot in the area thanks to its wide variety of limeade drinks and welcoming ambiance.
You can always find this Salt Lake City staple since it has outposts in Draper, American Fork, and other nearby cities.
It's the ideal location for intimate, private gatherings with friends or family to catch up over a sumptuous meal and a cold beverage. Order The Hoss, a homemade biscuit topped with fried chicken breast, an egg, bacon, cheddar cheese, sausage gravy, and green onion garnish,
If it's your first time, then wash it all down with one of their delectable homemade limeades. The raspberry and orange limeade comes in second, and the classic mint limeade is by far the best.
Penny Ann's Cafe
Before moving and opening two locations in the Salt Lake City area, including South Main St. and West 5400 South, Penny Ann's Cafe began as a small family cafe in New York.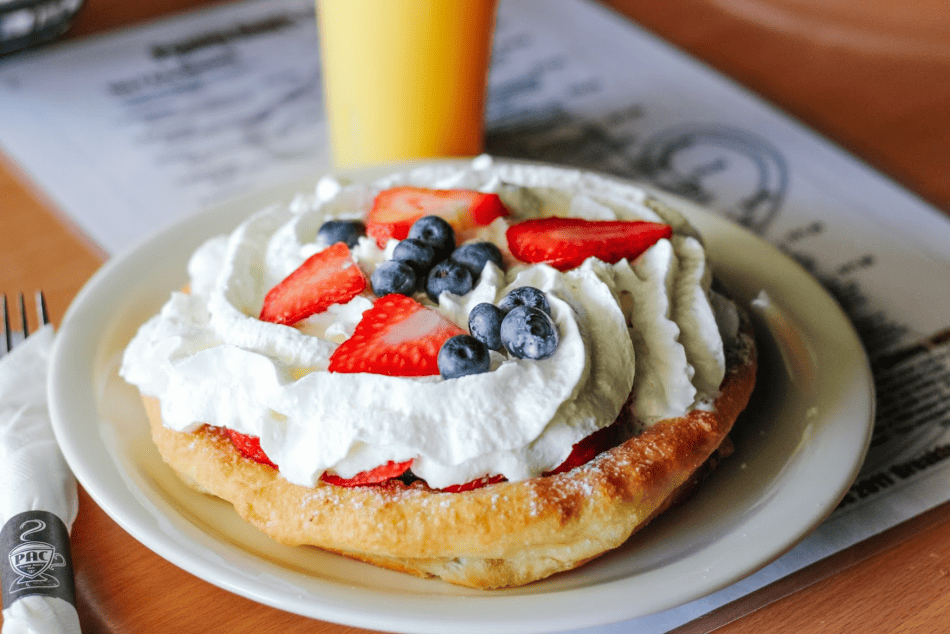 When you are in the area and want to have a simple brunch with some friends, this will undoubtedly become one of your favorite places to visit because of the ambiance inside, which is immediately welcoming, warm, and pleasant.
You must try the pancakes since Penny Ann's Cafe is dubbed "the home of the heavenly hot stacks."
Tradition
Are you looking for a place to eat hearty foods that make you miss home? Look no further than Tradition.
This restaurant, which is housed in a beautifully restored structure a short distance from downtown Salt Lake City and next to Liberty Park, will put you at ease whether you go solo, with a significant other, or with your family.
Their fried green tomatoes, which are made with chile jam, chipotle aioli, and cilantro pesto, are not to be missed. For something sweet, try their chicken and pancakes, and for something filling and robust, try the seasonal hash.
Tradition has you covered whether you're looking for a hearty breakfast, lunch, or dessert to sate your sweet craving.
A Pig and a Jelly Jar
For a taste of the South in Utah, visit Pig and a Jelly Jar. This lovely restaurant, which is a short distance from downtown, serves up traditional fare that will take you right to the Deep South.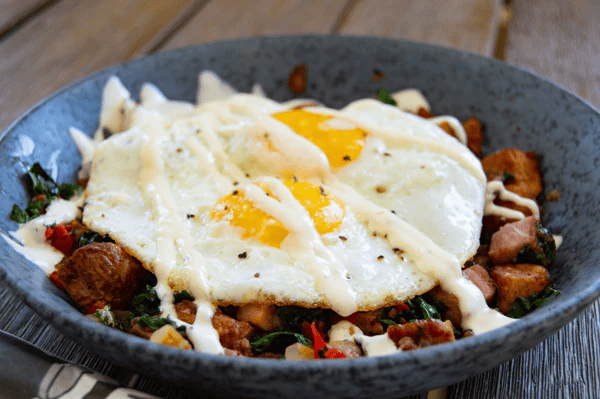 Pig and a Jelly Jar are certain to become your new favorite spot for southern comfort food with its cozy ambiance and rustic elements. Try the sausage gravy and biscuits or the fried chicken and biscuits if you're looking for some Southern comfort cuisine.
Whatever you choose, you have to get a biscuit with it. Furthermore, everything is freshly prepared each day, so you can be sure the food is delicious and fresh.
Oquirrh Restaurant
In downtown Salt Lake City, Oquirrh offers a slightly more upmarket brunch experience with elegantly arranged food served in an industrial-style atmosphere.
Banquette seating is available at Oquirrh Restaurant, however, parties larger than six persons must make appointments for brunch in ahead.
Try Oquirrh's hangover pasta if you had a little too much fun on a Friday night. It includes spaghetti, sausage, eggs, cheese, and hot sauce.
The creativity from the dinner menu pleasantly carries over into their weekend offerings as well, including lobster rolls, buckwheat pancakes, and soft-shell crab Benedicts. Also, worth checking out is the quirky cocktail menu, which emphasizes local artisan drinks.
Ruth's Diner
Ruth's is the place to go if you want to experience a classic dinner. It's the perfect setting for a laid-back brunch with friends or family because of its cozy atmosphere and classic feel.
Additionally, there are several alternatives for seating, so you can select the perfect spot. Ruth's Diner is situated close to Emigration Brewing Company along the wooded Emigration Canyon Road.
There are also countless brunch options at Ruth's Diner. Therefore, if you're looking for a recommendation, try the traditional eggs benedict, the Sunrise Spuds, or the indispensable Ruth's Breakfast Combo.
For those of you with a sweet tooth or dietary concerns, the restaurant also offers options, including vegan dishes.
Gourmandise
One of the top spots for brunch in Salt Lake City is Gourmandise, Utah's most prestigious cafe, and bakery.
When the weather is pleasant and you want an excellent place to grab a bite with friends, the restaurant's vast indoor and patio seating is ideal. Near Washington Square Park, in the center of the city, is Gourmandise.
Gourmandise offers a variety of brunch snacks, including light meals, hearty breakfasts, entrees, and bakery goods. You might want to try their crème Brulee oatmeal or quiche of the day.
Alternatively, try their grilled cheese with blueberries and balsamic, roasted pear and apple salad, or classic croissant breakfast sandwich.
Silver Fork Lodge and Restaurant
You'll feel as though you're traveling back in time to a small cabin in the mountains when you enter Silver Fork Lodge Restaurant, which is located just outside of the city up Big Cottonwood Canyon.
This restaurant is the perfect place to spend a relaxed brunch with family or friends since it has large windows that provide lovely views of the surrounding area. Or, reserve a room and take advantage of the free breakfast.
Here, you may savor delectable home-cooked dishes made with top-quality ingredients. If you want something light, try the old-fashioned oats, or if you want a robust brunch dish, try the Guru Dave Powers Spuds with additional bacon crumble and two eggs.
Café Niche
One of the best spots in Salt Lake City to eat a simple brunch is Café Niche. A tasty pastry should be enjoyed with a great cup of coffee. The cafe provides a laid-back and welcoming environment that is perfect for getting together with friends or grabbing a quick cup of coffee on the run.
Near Salt City Curl Co., a little to the east of the city center, is where you can find Cafe Niche. However, the creative menu offers both time-tested favorites and fresh takes on old favorites, which is sure to please everyone's taste.
You must try the wild mushroom scramble, the cinnamon French toast, and the niché Croque Madame. Also, Cafe Niche provides all the essentials as sides for any dish, including hash browns, bacon, avocado, and cheddar jalapeno biscuits.
SLC Eatery
In the center of downtown Salt Lake City, just next to the City Creek Inn & Suites, sits the modern American eatery known as SLC Eatery.
SLC Eatery provides a unique and social dining experience with a menu that is continuously changing and made with the finest ingredients. SLC Eatery, which has both indoor and outdoor seating, is ideal for any event, but especially brunch.
The menu selections at SLC Eatery are inspired by classic meals but have been given a quirky and contemporary twist, making it the perfect place for brunch.
Both the caramelized kimchi rice bowl and the morning torta dip are available for you to try. However, keep in mind that their menu is forever evolving.
Recent Posts