Salt Lake Breweries: Are you looking for the best breweries in Salt Lake City? There are so many cool microbreweries in Salt Lake City to check out the beer scene.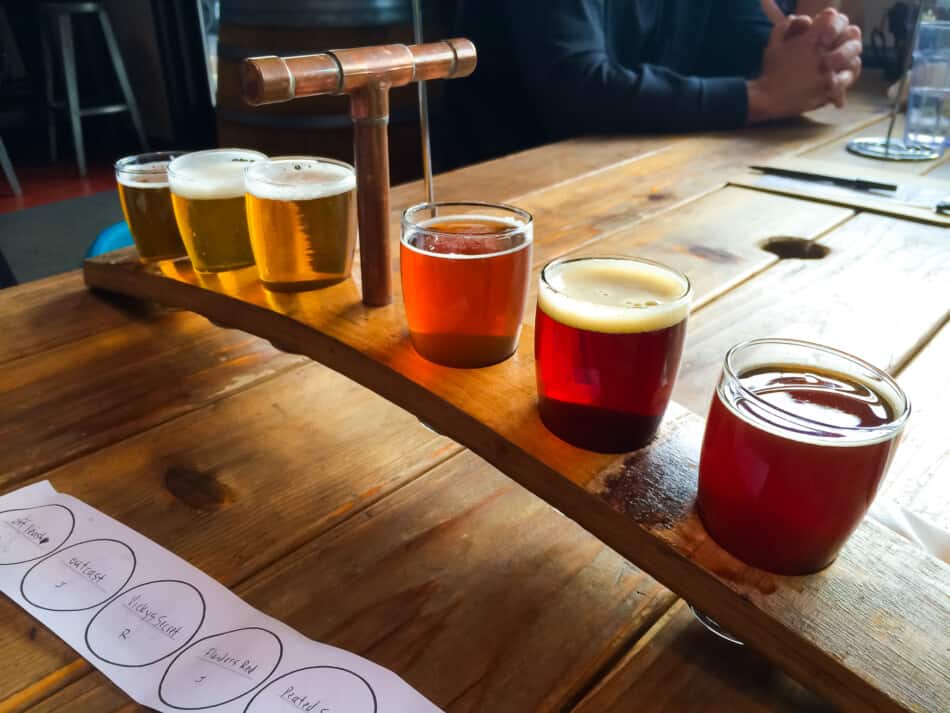 Salt Lake breweries are a great place to slow down, enjoy a cold one and relax. You wouldn't expect the breweries in Salt Lake City to be this popular but they need to work within the Utah guidelines so it makes it an interesting venture.
15 Best Breweries in Salt Lake City, Utah
Templin Family Brewing
The core of Templin Family Brewing's philosophy regarding beer is quality and tradition. They are dedicated to spending the time and effort necessary to create great products, with a concentration on German lager.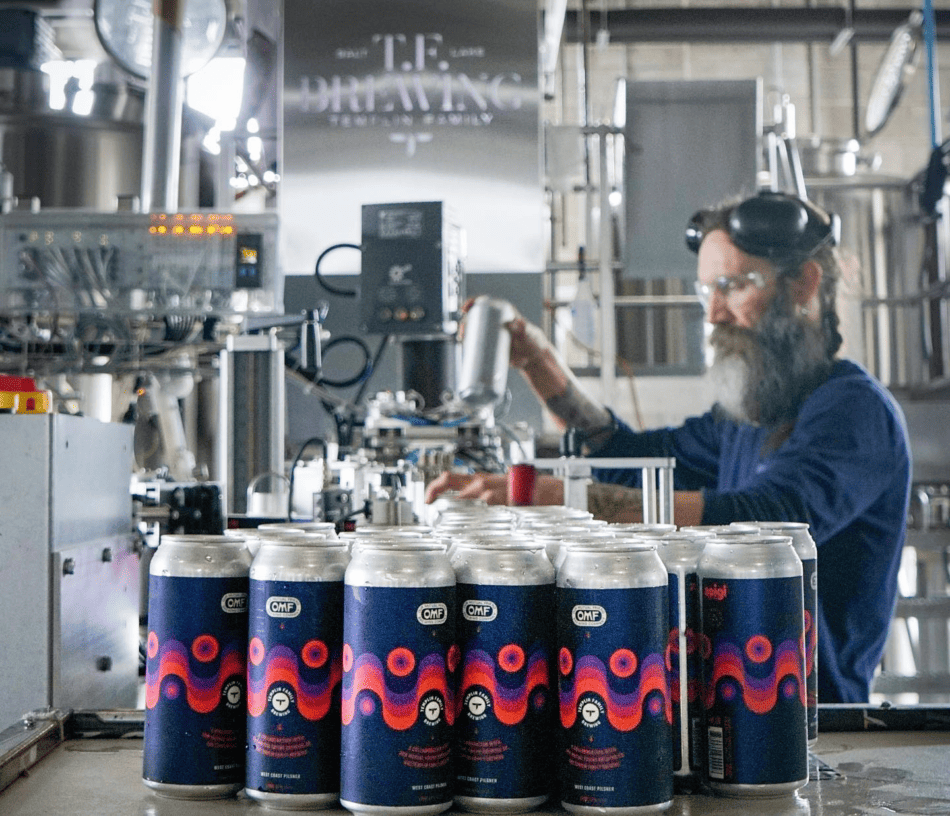 Their selection of delectable classic lagers is completed by lengthy cold conditioning. Alternatively, if you're in the mood for something hopped, they have several superb, contemporary IPAs.
Beer enthusiasts will adore the selection of frequently disregarded varieties like Kellerbier and Dortmunder. München Helles from the Templin Family stands out for being malty and crisp and having just the right amount of undetectable hop fragrance to maintain balance. A truly tasty and energizing twist on a traditional Bavarian dish.
Grid City Beer Works
Grid City Beer Works is located in Salt Lake City's Sugar House district. It is situated on the 2100S between 1000E and 1100E, a few blocks south of Westminster College and immediately west of Sugar House Park.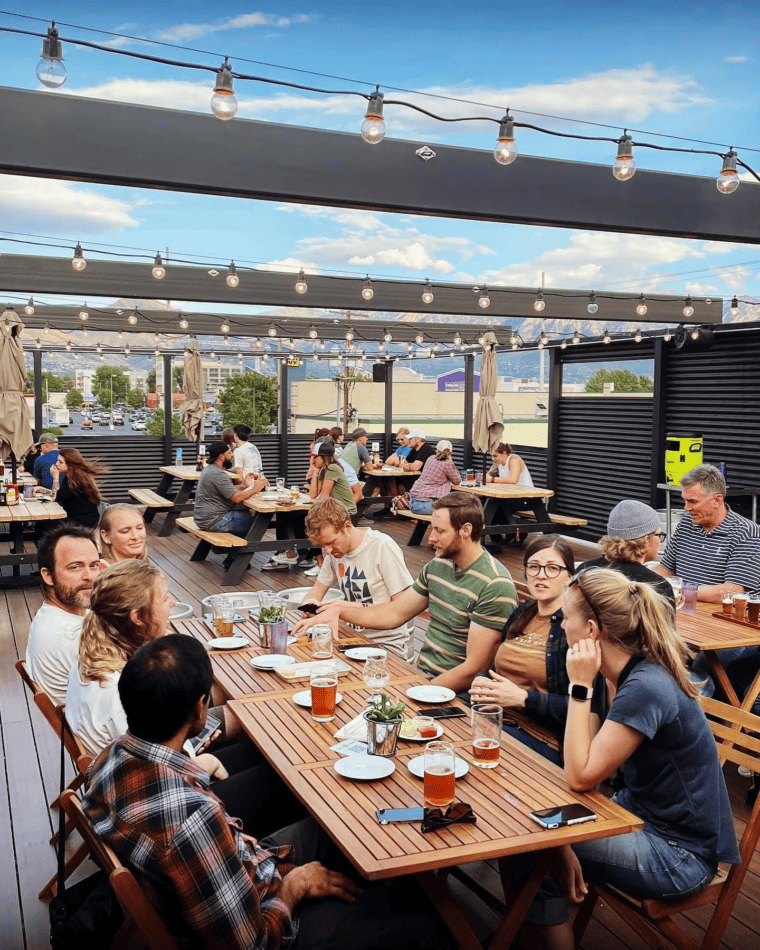 Family-friendly brewery Grid City Beer Works has a sizable patio. The brewery has a wide variety of beers, but my favorites were the Kolsch and Pilsner.
The staff was also friendly and knowledgeable. Due to its location in a residential area, the brewery is the perfect place to stop for a beer after a strenuous park stroll.
Saltfire Brewing Company
SaltFire Brewing Co. crafts a stylish assortment of expertly produced beers with unwavering innovation. Since 2016, they have concentrated on producing tasty and palatable ales, mostly in American traditions.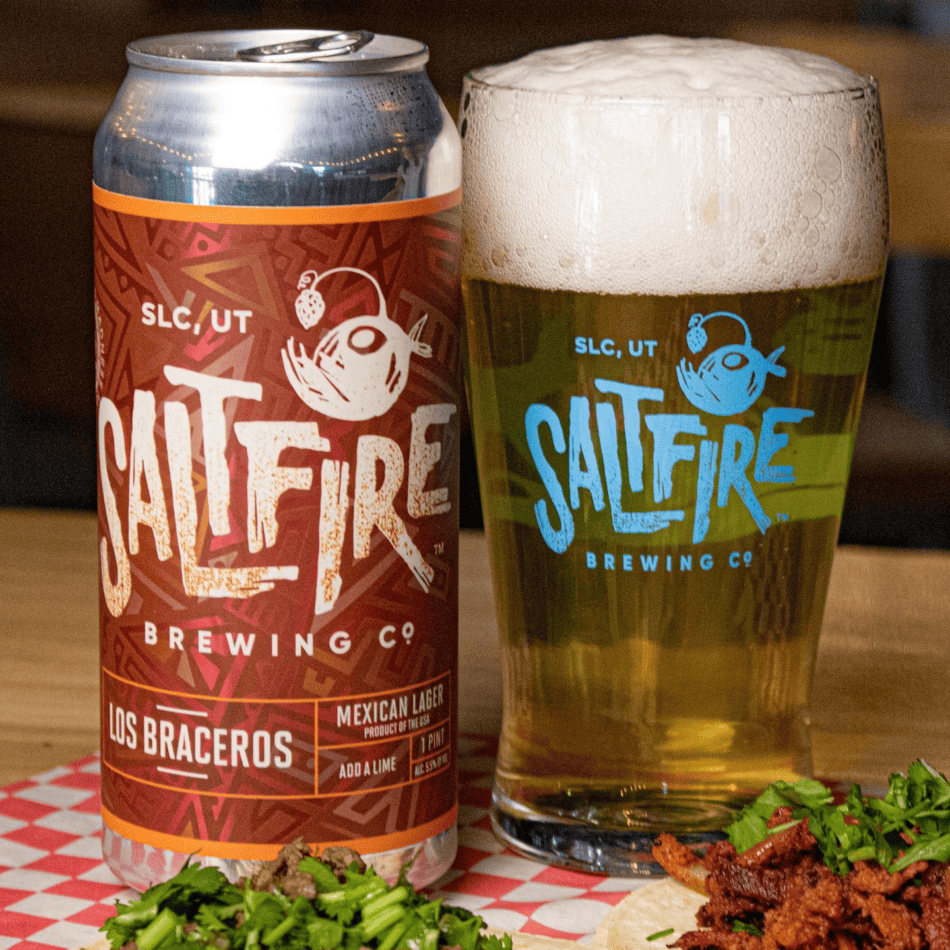 They frequently dabble with saisons, wild ales, and sour beers, and the results are always outstanding.
One of their most distinctive and tasty beers is the dirty chai stout.
A spicy and warming beverage is produced by mixing Indian chai with a thick and toasty coffee stout. With a perfect blend of smooth, sweet malt and delightful bitterness from the coffee and hops, this beer is not excessively sweet or overpowering at 6.7% ABV.
Level Crossing Brewing Company
One of the most recent entrants to the group of SLC breweries is Level Crossing. They portray themselves as a welcoming neighborhood pub in South Salt Lake, complete with live music every week and outdoor activities.
Although they do have stout and several reds, their beers tend to lean toward lighter ales and IPA. Since they are constantly experimenting and changing up their hops, each week's batch of beer is unique.
The club and Reuben are the two most popular sandwiches on their modest but delectable menu.
Uinta Brewing Company
Uinta, famous in the Salt Lake City beer industry, started brewing in 1993 on a large 15-barrel system. They have kept up with the evolving state of craft beer in America throughout the years.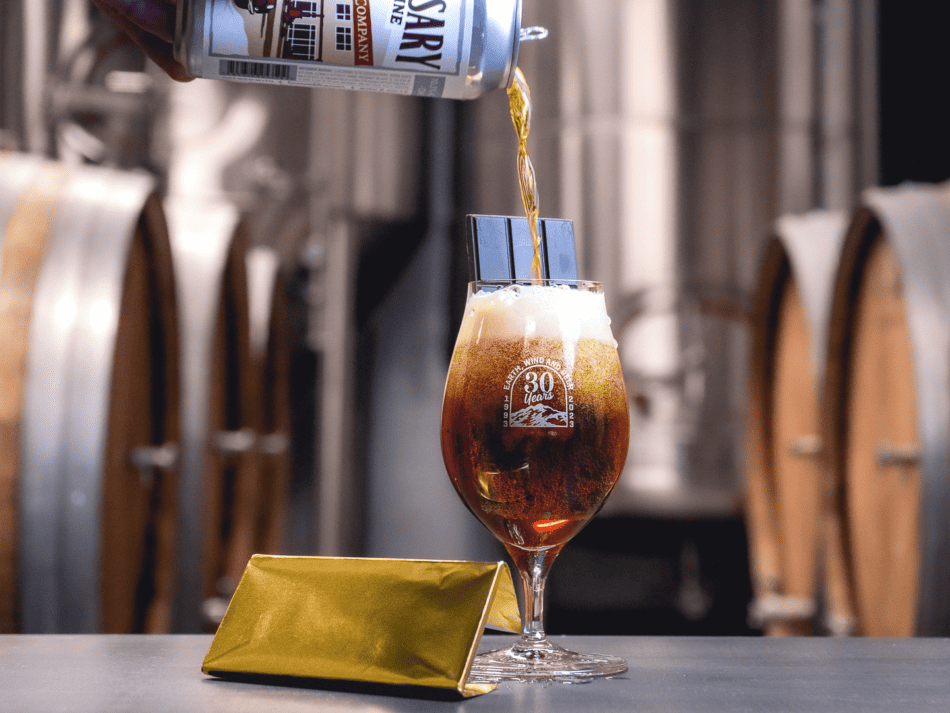 Today, they create a very good selection of core beers, including the iconic West Coast IPA Hop Nosh and the crisp ready set gose.
In addition to the excellent selection of approachable ales and lagers, the mixed-fermentation beers from Uinta are unquestionably some of the bests in Utah. Their Brett Saison, Croggy, is subtly hopped with Mosaic. The tropical funk from the Brett and Saison yeast mixes well with the fruity hop flavor.
Bohemian Brewery
One of the few breweries in Salt Lake County's southern region is called Bohemian. Due to its proximity to the entrances to the Big and Little Cottonwood Canyons, it makes for a good après-ski location.
The brewery's founders' family infected it with a Czech sensibility. Traditional pilsners, Vienna Amber Lager, and Cherny Bock Schwarzbier are available.
The restaurant is decorated to resemble a Swiss ski lodge and offers American and European comfort foods, such as salmon salad and pizza, as well as pirogues & brats, and goulash.
Epic Brewing Company
Since the repeal of Prohibition, Epic Brewing Company has been producing strong beer in Utah. Since its inception, this brewery has never shied away from going against the grain.
The varied roster from Epic certainly lives up to its name. They have an excellent and broad range of types, including session beers, light lagers, IPAs, and barrel-aged stouts.
Epic is Utah's most well-known brewery in the United States thanks to its extreme lineup of imperial stouts, which have achieved widespread success.
Fisher Brewing Company
Employee-owned and committed to the community, A. The Fisher Brewing Company offers a variety of draft beers, all of which are 5% ABV or less. On their patio, sip these seasonable beers while sampling options from a changing menu of local food trucks.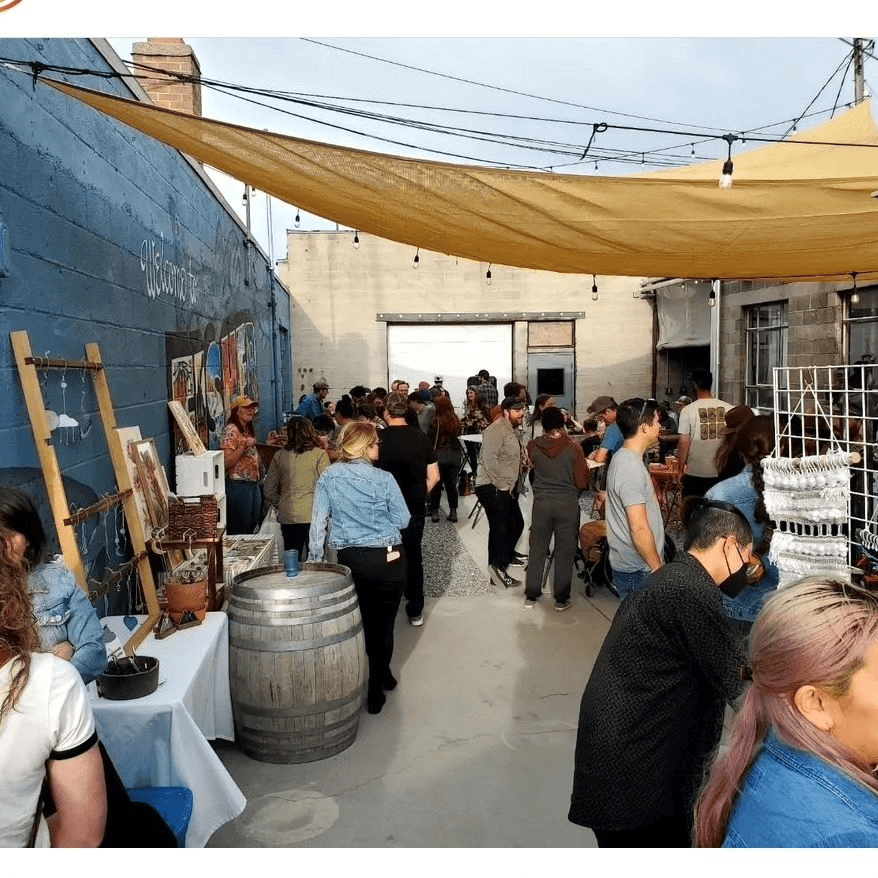 The majority of their products are excellent, but if you can only try one, pick the Rye Cream Ale. This full-bodied, refreshing cream ale is surprisingly complex, with a modest hoppiness supported by a smooth and spicy rye malt.
You never know what food options are available because there are several food trucks parked next to the brewery. Visiting Fisher Brewing Company is made more exciting by the shifting food trucks.
Kiitos Brewing
The Granary District-based brewery Kiitos produces a wide variety of beers, many of which are accessible in cans. You may visit their inviting taproom to taste the remainder of their outstanding selection.
One of the best beers in the state is their version of a hazy IPA, Northeast India Pale Ale. It pours a vivid yet hazy orange and starts with a strong tropical hoppiness. The juicy flavors may shine without being too sweet thanks to the mild mouthfeel and low bitterness.
Shades Brewing
Since its opening in 2017, Shades has been a part of the Salt Fire and Level Crossing neighborhood cluster. They are one of the brewers who collaborated with South Salt Lake to develop the area's beer-friendly vibe. They "broke the glass ceiling for beer in South Salt Lake," as owner Trent Fargher puts it.
Shades is primarily a brewery, and its tasting room is located near the brewing vats. A wide variety of porters, a couple of IPAs, a lager, and an experimental rotating tap are all available.
They have been experimenting with fruity ales that are accessible in cans, such as Pia Colada and Cherry Pie sour ales. Likewise, they make beer-based cocktails with ingredients like tequila and their sour ale.
Squatters Pubs and Craft Beers
A mainstay in Salt Lake City is Squatters Pubs and Craft Beers.
It became so well known that a location was established in the airport so you could get one more drink before flying home. Full Suspension Pale Ale, American Wheat, and Captain Bastard's Oatmeal Stout are among their best-known brews. Tacos, Thai yellow curry, and hamburgers are just a few of the popular menu items that go well with any of those beers.
In Salt Lake City, Squatters has multiple locations, each with its own atmosphere. Its downtown includes a lovely patio where you can people-watch. Squatters have a reputation for producing excellent beer, and they do not disappoint.
You're guaranteed to discover a beer you like at the bar because it offers a vast selection.
Bewilder Brewing Company
Every beer enthusiast's dream brewery would be Bewilder, and every city should have one – a great atmosphere, great food, and delicious beer. The focus at this downtown brewpub is on brewing traditional styles with a contemporary and individual touch.
Bewilder Brewing is a must-see attraction in Salt Lake City for its seasonal brews and cuisine menu with a Bavarian theme.
Try any seasonal that has recently been tapped. Their hazy IPA, German, and English styles are all excellent.
The Bewilder ESB is malty, hopped, and perfectly balanced for an awesome twist on a traditional English bitter, making it the perfect session beer.
Hopkins Brewing Company
Another brand-new brew pub is Hopkins. You can park once and go on a pub crawl since they are located in Sugarhouse, right next to Wasatch and across the street from Fiddler's Elbow and Craft Proper.
This welcoming eight-tap establishment specializes in unfiltered ales. A well-liked coffee stout and a filtered pilsner are also available. They serve weekend brunch in addition to pub favorites, including burgers, tacos, and tacos, in their kitchen.
Proper Brewing Company
In 2016, Proper launched as a brewery with a nearby burger restaurant. The Golden Ale is the company's signature beer, although Proper also sells 12 other draft beers and 10 bottled beers, such as Oaty McOatface, Revenge DIPA, and Patersbier in the Belgian style.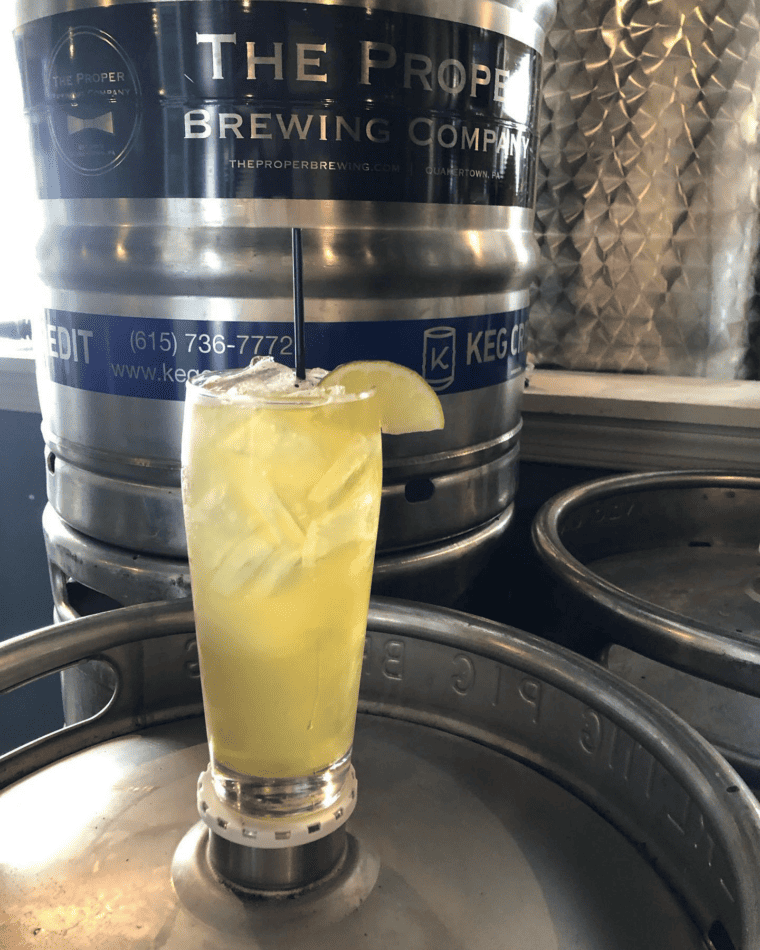 They also have a comprehensive drink menu. The restaurant next door will deliver burgers, fries, and onion rings that are oozing with flavor to the bar. You can also spend the evening playing pool or skeeball, watching a game on their TVs, or both.
Toasted Barrel Brewery
The sour beer enthusiast must go to Toasted Barrel. They stand out in the Utah beer scene with their distinctive takes on traditional European sour beers, such as Berliner Weisse and Oud Bruin.
Furthermore, they provide a diverse selection of crowd-pleasing hazy IPAs, oak-aged lagers, and barrel-aged stouts. Raspberry Weisse Man, one of their staple beers, is a kettle-soured wheat ale that has been matured on a large quantity of tart and luscious raspberries.
This delicious Berliner Weisse, which is expertly done and a great addition to their innovative selection of beers, is sour, crisp, and cooling.
Recent Posts