15 Best Places for Brunch in Scottsdale, AZ
Best Breakfast in Scottsdale: Are you looking for the best brunch in Scottsdale, Arizona? This list has some of the best brunch places in Scottsdale.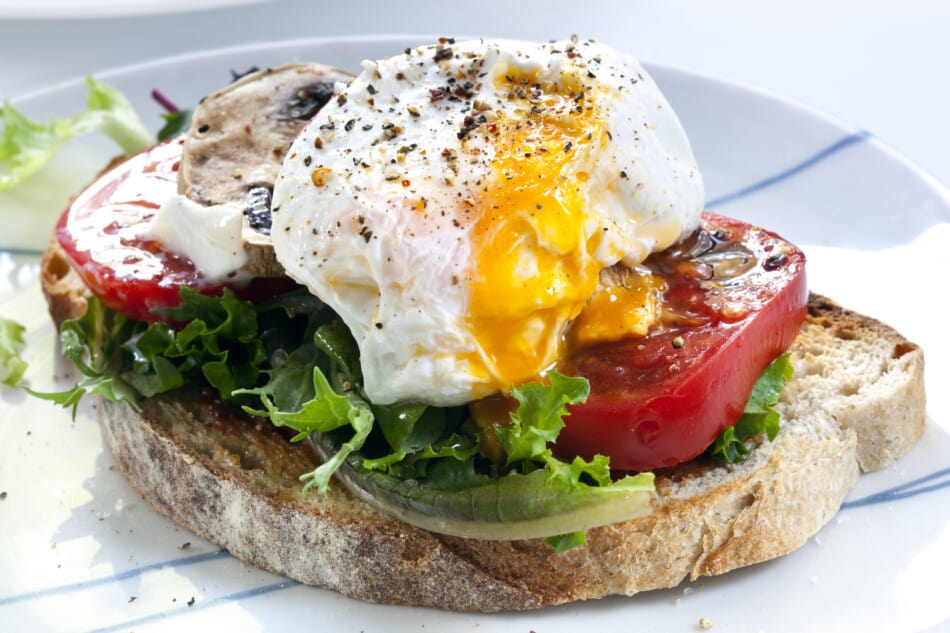 You can use the map below to find the perfect place to brunch in Scottsdale. In Scottsdale, brunch is a requirement when you visit. So check out these places for brunch old town Scottsdale.
Best Brunch Scottsdale Map
15 Best Breakfast Spots in Scottsdale, Arizona
Arcadia Farms Cafe
Arcadia Farms Cafe, located in the center of Old Town Scottsdale, has grown from a carryout market and bakery in the 1990s to an award-winning New-American restaurant.
Arcadia Farms Cafe's baked items are exceptionally wonderful. A fresh strawberry scone is offered as soon as you take a seat. After a long day of travel, the lovely garden terrace is the perfect place to relax and unwind. If the weather isn't cooperating, the French bistro/farmhouse ambiance indoors is delightful.
Weekend brunch is served at Arcadia Farms Cafe from 8 a.m. to 3 p.m. The Smoked Salmon Benedict, the Brunch Board with cheese, fruit, and bread, and the Peach French Toast Casserole are all wonderful brunch menu items. Crepes, omelets, and freshly baked pastries are also available!
Make reservations ahead of time, especially on weekends, as this is a popular local favorite with fast-filling tables.
The Henry
The Henry is a pleasant and welcoming neighborhood restaurant in Central Phoenix, just outside of Scottsdale. Although The Henry is well-known in Scottsdale, it now has outposts in California and Texas and serves all three meals of the day—breakfast, lunch, and dinner!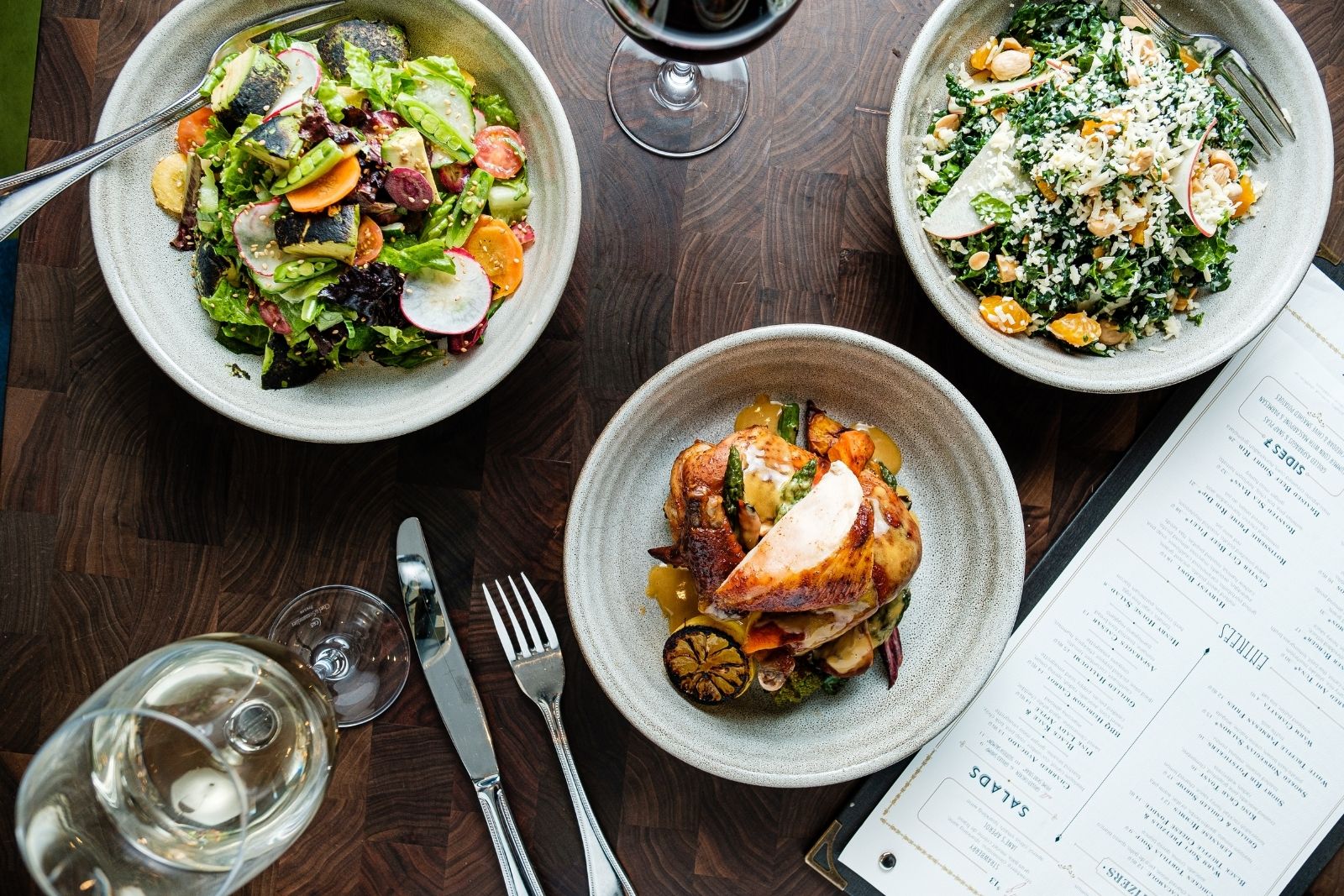 Each weekday from 7 a.m. to 10:30 a.m., they provide a limited breakfast menu, but on weekends, they serve a Saturday and Sunday brunch with breakfast dishes, appetizers, entrees, brunch cocktails, and more.
It features an upscale yet relaxed ambiance where you may enjoy superb American cuisine at any time of day. Furthermore, their outside patio provides a fantastic backdrop for dining while enjoying Arizona's warmest days.
The Quinoa Breakfast Burrito, Strawberry French Toast, and Smoked Salmon Bagel are just a few of the interesting breakfast options on The Henry's menu. The Henry also includes a full-service coffee bar with specialty drinks in addition to cocktails.
Lon's At Hermosa Inn
If you want to dine outdoor, this is the perfect brunch in Scottsdale, AZ for you! The Phoenix New Times named Lon's at Hermosa Inn the Best Patio Restaurant.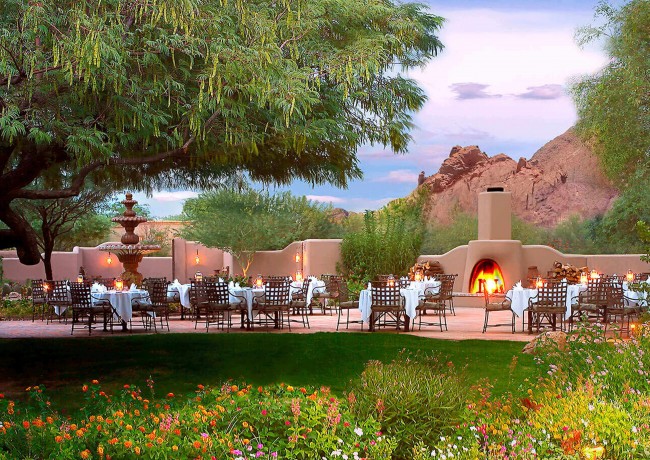 Aside from the enormous and expansive grounds, there are many large outdoor fireplaces and exquisite landscaping. The ambiance is serene and extremely lovely.
Whether it's cold or hot, they've got you covered. There are enough patio heaters to provide one for each table. The trees and patio umbrellas provide plenty of shade when it's hot outside.
The fresh-baked monkey bread, sizzling bacon topped with small waffles, and short rib hash are all must-orders.
The Breakfast Club
You can't seem to locate a brunch spot in Scottsdale that allows you to customize your meal? Then you should pay a visit to Breakfast Club North Scottsdale Road.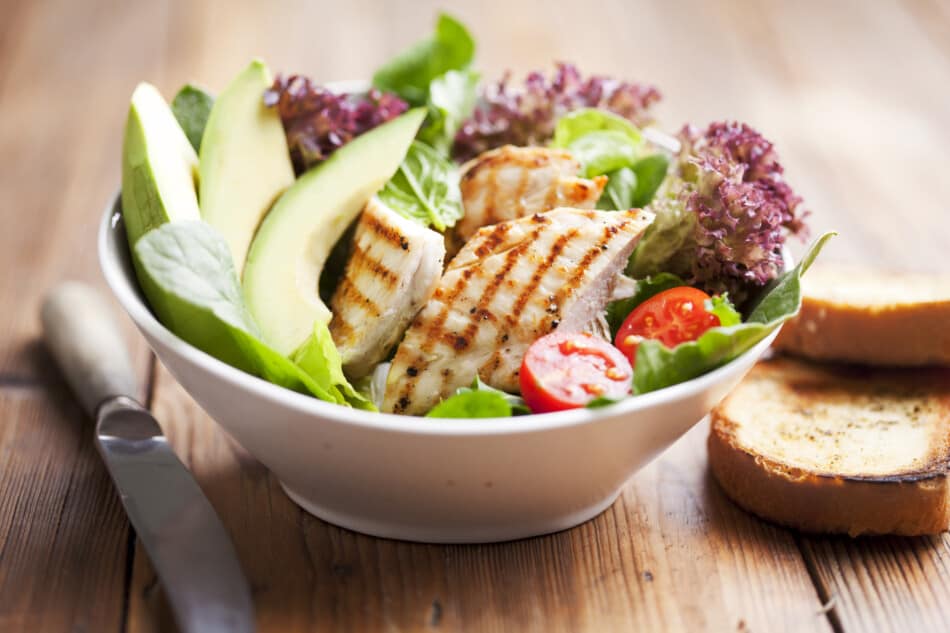 Its simple and modern interior design provides it a bold look for those looking for a laid-back spot to explore their brunch alternatives. You're sure to find something to make your taste buds dance, from classic brunch items to Southwest cuisine.
The Breakfast Club offers a variety of breakfast and lunch options made using high-quality ingredients. There are many nutritious options available, as well as "fast start" options for a quick refuel.
There's a good variety of sweet and savory breakfast and lunch options on the menu, including waffles, Benedicts, specialty omelets, and even southwest-style selections. You can also check out the cereal, yogurt, and oats, which include steel-cut McCann's Irish oatmeal, for something lighter. Fresh smoothies and specialty coffee are also available.
You'll want to arrive early to get a seat at this popular breakfast and brunch spot in Scottsdale.
Noci Cafe
Looking for a great place to have breakfast or lunch in Scottsdale? Noci Cafe is a family-owned cafe that serves hearty, home-style breakfast platters as well as Italian-inspired lunch selections.
Omelets, pancakes, Belgian waffles, and homemade hash browns are among the breakfast options. Panini, salads, and Italian pasta platters are available for lunch. There's also a pastry counter with delicious snacks and gourmet coffee.
Check out this eatery in Scottsdale if you're searching for a cheap but nutritious breakfast. The majority of the menu items are under $10, making this a good location to refuel on healthful, homemade meals without blowing your dining-out budget.
Hash Kitchen
Hash Kitchen in Scottsdale is an excellent brunch location for those looking for a fun atmosphere and innovative meals.
In Scottsdale, they have two locations: one in Gainey Village and the other in Scottsdale Horizon.
Breakfast and leisurely brunches are popular at The Hash Kitchen, which is located in The Shops Gainey Village shopping center. The Hash Kitchen, a gourmet build-your-own Bloody Mary bar where you may create the morning cocktail of your dreams, is the place to bring the diehard Bloody Mary enthusiasts in your circle.
The Captain Crunch Peanut Butter & Jelly French Toast, Herb Fried Chicken and Waffles, and the 'Effin Huge English Muffin are just a few of Hash Kitchen's unique breakfast menu options.
There's also a lunch menu featuring burgers, sandwiches, salads, and other alternatives. Executive Chef Joey Maggiore and his culinary team have created a modern and dynamic atmosphere that is perfect for savoring their specialty hash.
Herb Box
The Herb Box, located just off the Arizona Canal on East 5th Avenue, is a hip country eatery where you may try Scottsdale's best flavors. Anyone going through the Old Town neighborhood should stop at this restaurant.
For those with gluten sensitivities, Herb Box serves the tastiest breakfast in Scottsdale. Gluten-free or gluten-free-friendly options abound on the menu.
Breakfast creations are outstanding, with many unique selections. Try the smoked salmon hash or the kale, brie, and green apple omelet to remain healthy. There are pancakes for every diet, including vegan and gluten-free options, as well as gluten-filled ones like whiskey ginger peach French toast and red velvet pancakes.
If you're yearning for some beautifully prepared vegetables, they also have a great alternative. Many breakfast dishes focus on carbs and proteins, with few green options available. Herb Box isn't like that. Veggies are provided in shared plates on the breakfast menu. The Korean fried cauliflower, crisp brussels sprouts chips, and vegan nosh board are all worth trying.
Alo Cafe
If you like quaint breakfast locations, make a swing at the Alo Cafe in Scottsdale. The cafe is a twist on the classic Eurostyle breakfast and lunch cafe and is tucked away in an old house in Charles Miller Square in Old Town Scottsdale.
Alo Cafe delivers delectable morning dishes with a dash of international flair. Crisp waffles with a piping-hot fresh berry compote, and a spectacular house-cured corned beef hash, griddled to a crisp with hints of cinnamon and clove, are among the sweet and salty "Honey Herb Bramlet" laced with Brie and herbs and drizzled with honey.
The cafe also offers cuisine with European influences as well as traditional American breakfast favorites. The French Toast, a breakfast sandwich on an Old Heidelberg Roll, and the Waffle Cristo, a house creation that combines sweet and savory flavors in one wonderful dish, are two of the morning menu's highlights.
On the lovely terrace, this hidden gem is also a fantastic location to have a decent cup of coffee and a leisurely brunch.
Daily Dose Old Town Bar & Grill
Daily Dose Old Town Bar & Grill, located on North Scottsdale Road, is one of the greatest brunch spots in Scottsdale. Every day, diners may enjoy scratch-made cuisine on the patio of this trendy café.
The menu at Daily Dose Old Town Bar & Grill includes a vast selection of highly inventive foods as well as decadent coffee drinks. If you're going out to brunch with your friends, they also have gluten-free and vegetarian options for those on special diets or who are picky eaters.
If you're planning on having Daily Dose for breakfast, eat light the night before because the amounts are huge and the food is rich.
Pair your meal with a DD Bacon Bloody Mary, Daily Dose Sangria, or Spiked Palmer cocktail, or take advantage of their Mid-Day Happy Hour promotions, which run from 12 to 3 p.m. every weekday.
Butters Pancakes and Cafe
Are you looking for a great place to take the family for typical American breakfast fare and good ol' comfort food? Look no further than Butters Pancakes and Café, a Phoenix institution that has been serving delicious brunch for over 40 years!
Classic breakfast meals and signature specialties are served at this cozy and relaxed spot, which uses only the freshest ingredients. They also have a state-of-the-art juicing machine that serves freshly squeezed orange juice.
The breakfast specialties at this colorful Scottsdale Cafe include "Egg-ceptional eggs," moist and fluffy omelets, unique skillets, scramblers, eggs benedict, fruits and grains, pancakes, French toast, and Belgian waffles, to name a few. You may wash it all down with a cup of espresso or a glass of freshly squeezed orange or grapefruit juice from the espresso bar.
You can also try the eggs rojo or verde, two eggs covered with red or green New Mexico chile sauce and served with corn tortilla, black beans, and jack cheese for a unique brunch special.
Every day of the week, from 6:30 a.m. to 2:30 p.m., Butters is open. The warm, welcoming atmosphere and indoor-outdoor patio make this the perfect place for a laid-back brunch in Scottsdale!
Perk Eatery
Perk Eatery is located in the Kierland Village Center, on East Greenway Parkway. This family-owned restaurant provides a warm atmosphere and focuses on creating a breakfast menu with organic, fresh ingredients. It's a fantastic spot to relax before visiting Scottsdale's most popular attractions.
Begin your day with a delicious Outlaw Scramble, Mediterranean Omelet, Florentine Benny, or Corned Beef Country Style Hash from Perk Eatery.
Breakfast enchiladas, two soft flour tortillas loaded with chipotle ricotta cheese, black beans, and slow-roasted pork, are among the menu's standout specialties. It's topped with house-made enchilada sauce and two eggs cooked any way you want. There's also fantastic wine country French toast for sweet tooths.
Grilled cheese or pancakes are available on the kids' menu for children aged ten and under. To round out your brunch in Scottsdale, order their St. Tropez Mimosa, Perk-Fect Bloody Mary, or Peachy Keen drink.
OEB Breakfast Co.
Mauro Martina, a chef who spent his childhood in Italy, created OEB Breakfast Co. The restaurant chain began in Canada and has lately expanded to the United States, including Scottsdale, Arizona. The restaurant is a chef-driven, farm-to-table concept dedicated to offering delectable food with consistency, authenticity, and quality.
In addition, OEB Breakfast Co. is the chain's first location in the United States. The owner serves iconic breakfast poutines, classic first-meal sides, and blue-plate specials like duck leg and waffle or lobster and shrimp crepe to Scottsdale diners and anyone else willing to make the trip.
OEB Breakfast Co. is located in North Scottsdale. Offers a wide range of breakfast alternatives, including healthy options such as chia seed pudding and breakfast scramblers as well as non-traditional meals such as breakfast poutines.
Snooze Am Eatery
Snooze A.M. Eatery, which has outlets on East Shea Boulevard and North Central Avenue, is another place where you may eat brunch in a boisterous atmosphere. Its colorful and nostalgic decor provides a relaxing environment in which to appreciate the restaurant's seasonal menu offerings, enticing you to return frequently to sample everything it has to offer.
Snooze's pancakes, which come in delectable flavors including Pineapple Upside Down Pancakes and Blueberry Danish Pancakes, as well as savory eggs benedict selections like the Smashed Avocado Benny and Habanero Pork Belly Benny, are among the restaurant's most popular menu items.
Snooze AM also includes a breakfast bar that provides bloody marys and mimosas, as well as a full-service espresso bar that serves fresh-squeezed orange juice and coffee beverages.
Snooze AM Eatery serves Bloody Marys, avocado toast, and breakfast tacos, among other things. It's not a problem if you forget to have breakfast. This Scottsdale breakfast establishment serves breakfast all day, every day.
Morning Glory Cafe
Morning Glory Café is a popular brunch location with a sunny outside terrace and a welcoming farmer's house setting that draws a regular morning crowd. Morning Glory Café, which is part of the Farm at South Mountain, a South Phoenix complex of eateries, gardens, and event spaces, features a delectable breakfast menu made with locally sourced foods, many of which originate from the adjacent herb and vegetable plot.
Morning Glory Café is a rustic yet slightly refined breakfast spot surrounded by green lawns and leafy trees, giving it a non-Arizonan feel. Dishes include chicken enchiladas with two eggs done anyway and steelhead trout omelets filled with heavily smoked trout and served with roasted peppers and goat cheese whipped with cream.
Virtu Honest Craft
Virtu Honest Craft, located in the Bespoke Inn and facing North Marshall Way, is the best place in Scottsdale to enjoy modern Mediterranean dishes for brunch. In an intimate environment indoors or on their back patio, dine on Chef Gio Osso's ever-changing seasonal menu.
Virtu Honest Craft has received several awards, including Esquire magazine's "20 Best New Restaurants" award. Here, a weekend breakfast is a win-win situation. For a fraction of the price of a regular dinner bill, you may enjoy expertly prepared cuisine, excellent service, and an intimate setting.
Although the menu is limited, each item will be exceptional. With a seasonal focus and a Mediterranean flair, the ingredients are constantly fresh. Rich and savory mascarpone polenta with pork ragu, farm fresh eggs, and salsa verde. Lemon ricotta pancakes or prosciutto parmigiano crepes will transport you to Italy.
A seat at the Virtu table in the tiny dining room is in high demand, so make a reservation as soon as possible. Brunch is also available every day starting at 10 a.m. until 2:00 p.m.
Recent Posts