Coffee SLC: Are you looking for the best coffee in Salt Lake City? Salt Lake City has a great coffee shop scene with great locally roasted coffee and cute instagrammable cafes.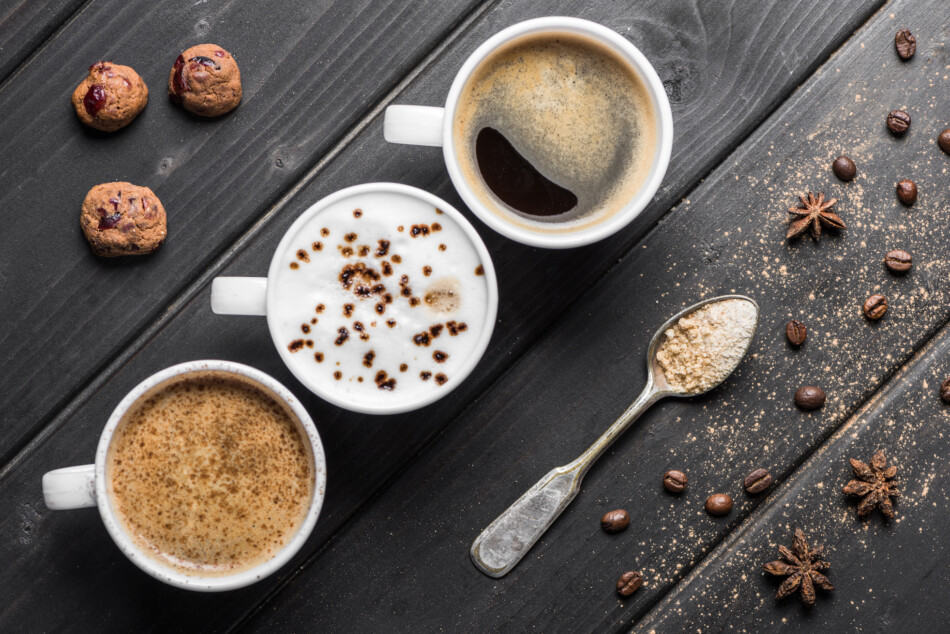 There are so many great SLC coffee shops to visit and try something different from cold brews to specialty coffees. If you are a caffeine fiend like me one of the first things you look up is coffee near me and downtown coffee shops SLC. This list has you covered.
15 Best SLC Coffee Shops for Caffeine Fiends
Three Pines Coffee
This lovely little treasure among Salt Lake City coffee shops is close to downtown and nestled between high rises. It creates espresso-based drinks and drips coffee using beans from Heart Roasters.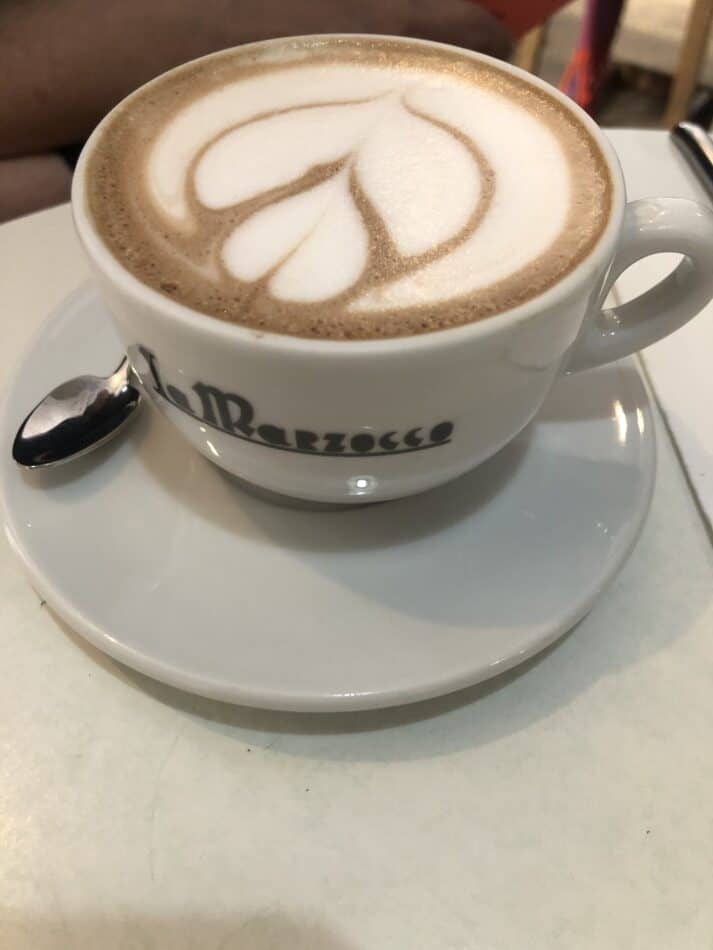 Earthy tones contrasted with white, minimalistic walls, stylish furnishings, a vintage record collection, and brilliant potted plants give Three Pines its lively, bohemian ambiance.
There, renowned Heart Roasters coffee from the city of coffee, Portland, Oregon, is used to make the drip, cold brew, and espresso. Purists who frequent the establishment often drink Three Pines brews straight up.
The lattes, chais, hot chocolates, and mochas, on the other hand, are produced using premium milk from Hyrum, Utah-based Rosehill Dairy, so if you must have milk, you can be sure it will be of the highest standard. And at Three Pines, just-sweet-enough almond milk, which is provided to vegans and anyone who cannot eat dairy, is manufactured on-site.
When you go, both musicians who are now baristas will probably make your drink. Ask them about their background since they not only work at but also own this wonderful establishment.
Blue Copper Coffee
The ambiance of Blue Copper features a comfortable nook area, a variety of textured surfaces, a smooth white bartop, metallic stools, bright pink neon signage reading "Please enjoy," and conveniences for a productive café day. The coffee is painstakingly roasted in-house.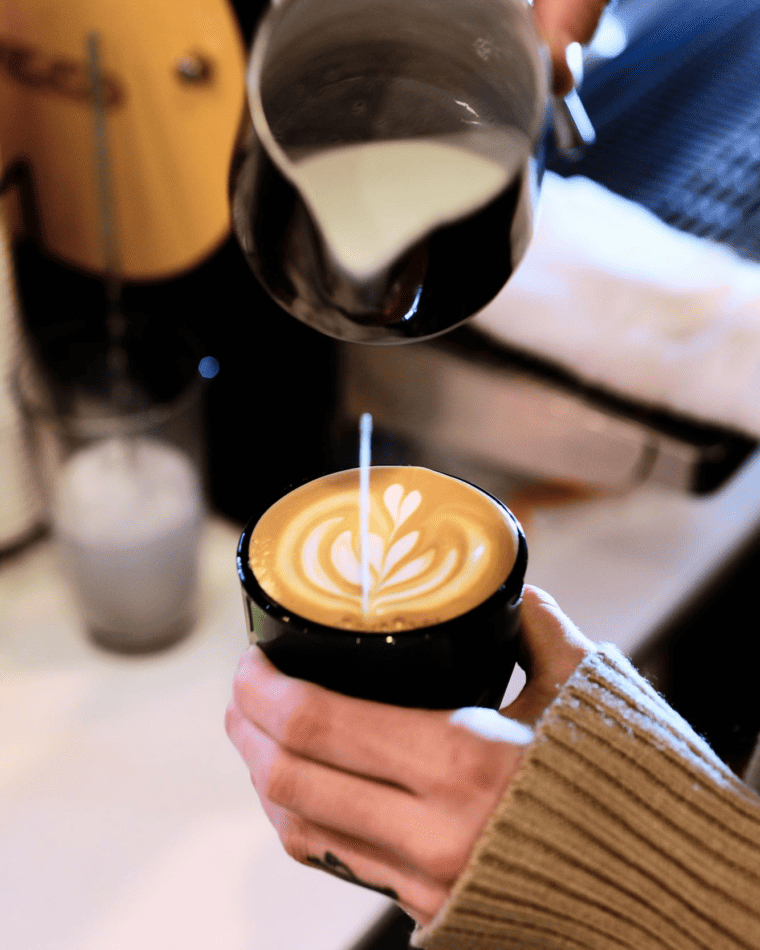 Cereal Milk & Peach Rooibos and Honey Rose & Hazelnut Black Tea, two delightful seasonal beverages, are complemented by the charming design.
This coffee shop not only serves its own roasts but also brews beans from other top-notch neighborhood roasters, fostering a sense of community among Salt Lake City coffee lovers.
Salt Lake Roasting Co.
Salt Lake Roasting Co., located a short distance from the University of Utah, offers over 45 freshly roasted coffees, as well as breakfast burritos, acai bowls, bagels, and other delicious cuisines (vegan, vegetarian, and dairy-free options available).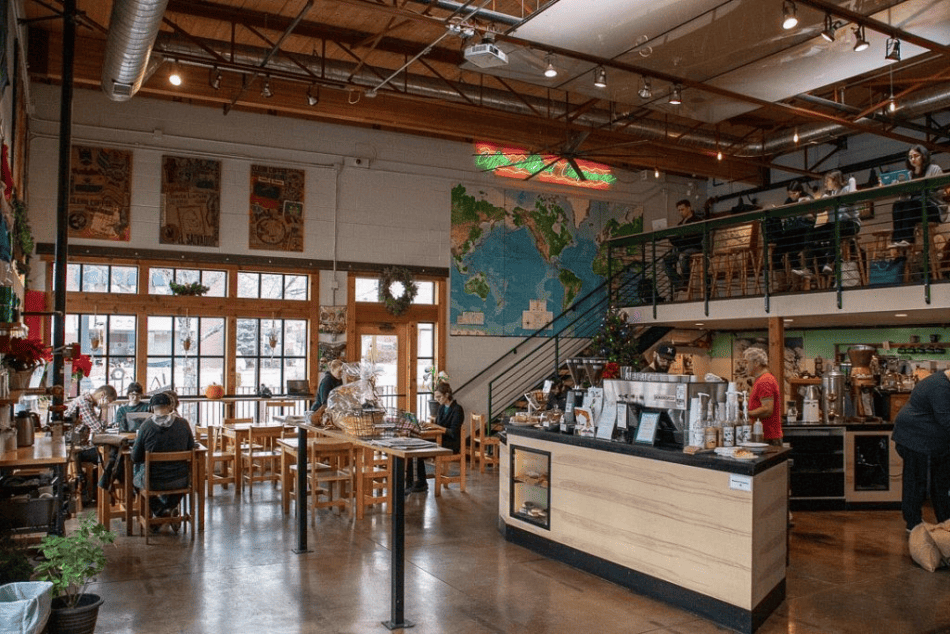 The attention to detail that went into designing this two-story landmark with a delightful balance of comfort and utility makes it an easy go-to for daytime meetings with colleagues, long overdue coffee dates, or solo study sessions. While it would be difficult to imagine a better environment for productivity aside from optimum functionality,
The Salt Lake Roasting Co., the city's oldest coffee roaster, has a wealth of knowledge and longevity and consistently sources Fair Trade and Rainforest Alliance-certified beans.\
The company operates two cafés, one in the city center and one close to the public library, where it sells its roasted coffee by the pound and serves it. Both are perfect for social events with friends or just some alone time to indulge.
Cupla Coffee
The dynamic duo behind Utah's sole Cupla Coffee House, a small batch roastery and bakery hidden away in the middle of town, is dreamed up of identical twins Abigail and Bethany.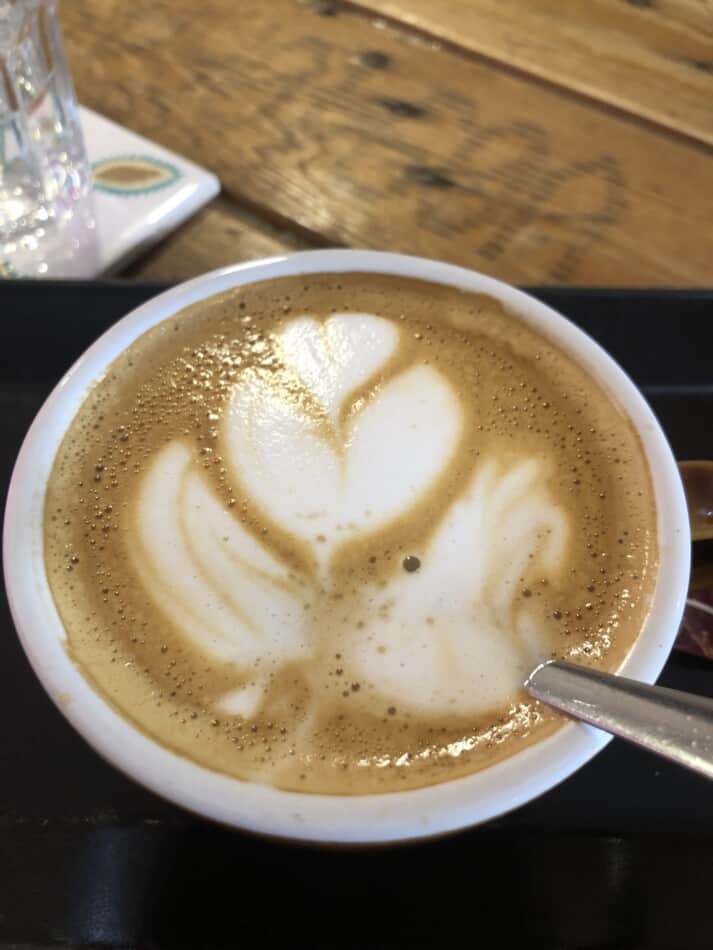 The shop may be found down a flight of stairs as you enter the Axis Business Building, directly close to the Salt Palace Convention Center. Once inside, you are welcome to unwind, read your preferred book, or complete some work in the quaint lounging area illuminated by natural skylights.
Additionally, they make all of their pastries, which tend to be low in sugar, low in carbs, and gluten-free. Try the maple-glazed, bacon-topped donut for proof, but you'd never know it. Along with their great brews and desserts, the Purdie/Heath team also serves delicious breakfast burritos and sandwiches.
Rawbean Coffee
With a handy drive-thru and free WiFi inside, Rawbean, a coffee shop in the center of downtown, offers customers a pleasant cup of joe to start the day.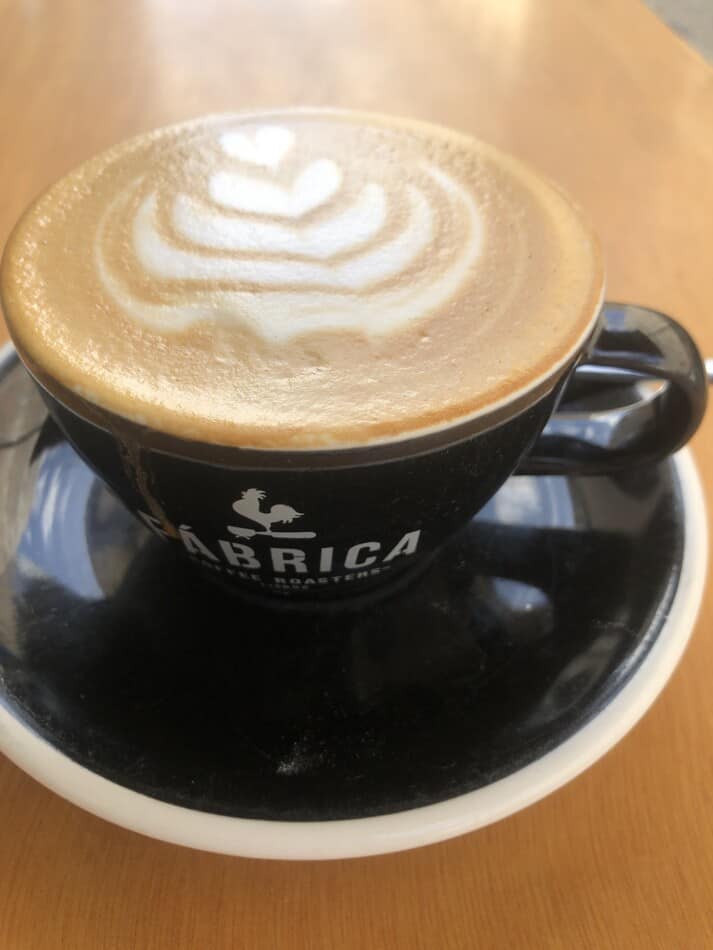 The seasonal drinks are complemented by fresh extras such as yogurt and granola, croissants, and breakfast burritos.
Every community deserves a coffee business like Rawbean Coffee, where helpful baristas will serve you a drink swiftly and correctly. It is renowned for producing amusing programs that parody the prevailing conditions, such as the seasons or pop cultural fads.
The People's Coffee
The People's Coffee, which is located at the base of a stunning building on the busy corner of 200 East and 200 South, has a retro vibe that is flecked with contemporary features like vivid purple neon lettering and teal-scale hardwood floors.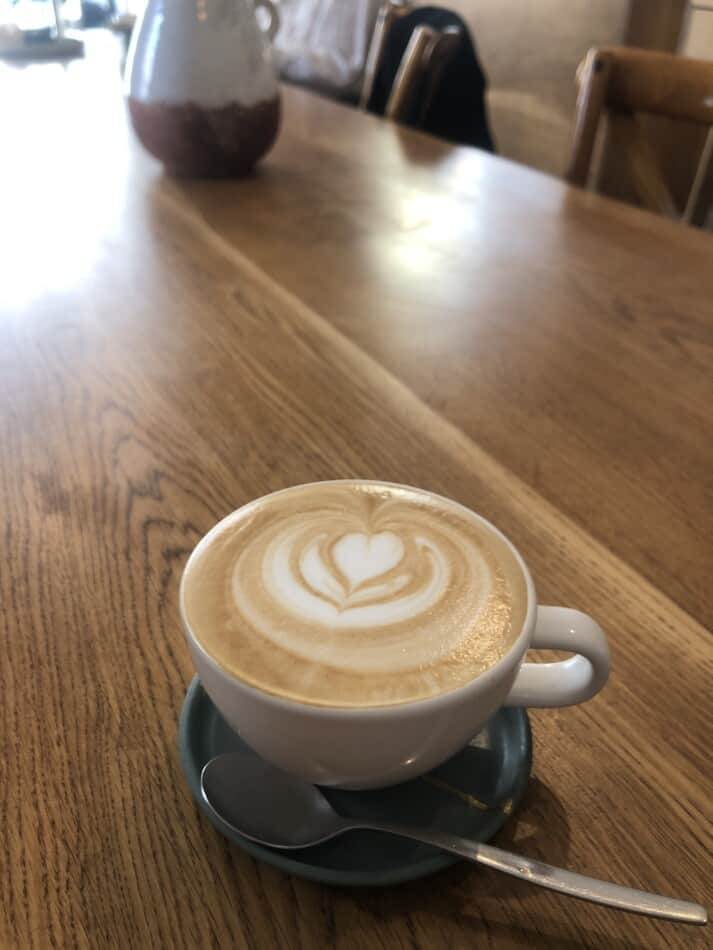 Whatever the circumstance, this place has you covered. Whether you'd like to settle into a seat and enjoy the companionship of loved ones over a steaming cup of coffee, set up by the window and watch the world go by, or get some work done.
After just one visit, you'll fall in love with this quirky little place, where the enormous community table in the middle of the room is filled with intriguing books and newspapers, and the walls are adorned with an eccentric mix of local art and photographs.
There are also DJs and live music performances on occasion. Additionally, the coffee—which is roasted locally by Caffe Ibis and Publik roasters—is excellent. All of this may be the reason why in 2017, The People's Coffee was chosen as the finest independent coffee shop in Utah by the people who created the Best American Towns rankings.
The Rose Establishment
The Rose Establishment, a soul-stirring landmark of the historic Pierpont warehouse district, is housed in a brick building that was restored and exquisitely remodeled and was constructed in 1918 by the Cudahy Packing Company.
The white tile walls showcase appealing features like the wooden trim and flooring, hints of flora, and beautifully arranged seasonal breakfast dishes, toasts, and pastries. Pull up an artisan chair and put yourself at home.
In the Rose Establishment, a former lunchtime soup cafe, hipsters and artists mingle. It used to solely offer made-to-order coffee and a few pastries, but now it also offers a complete breakfast and lunch menu in addition to its specialty coffee products.
The menu is based on the seasons, and all pastries and baked goods are created on-site. But some classics continue, like smashed avocado toast. With a drawn espresso shot, it goes perfectly.
Sugar House Coffee
Located in a red-brick structure next to Sugar House Park, a sizable green recreational area that draws locals in for bike rides, sports, and strolls by the pond, Sugar House Coffee provides visitors with a spacious area to gather with friends, a variety of seating arrangements, art-covered walls, the occasional live performance, and amenities for a successful cafe day. They provide a wide meal menu, smoothies, locally made Kombucha, and cold brew in addition to their artisan coffee.
For those who live in the Sugar House neighborhood, south of downtown Salt Lake City, the name alone carries significance. Customers of many backgrounds, including professionals, soccer mothers, professionals, students, and artists, frequent this diverse area.
Embracing the neighborhood's bohemian culture, Sugar House Coffee has relocated over the years as alterations have been made to the neighborhood's historic center.
You'll discover a warm and welcoming establishment selling superb coffee from the neighborhood roaster Rimini Coffee. It also frequently features live music.
Nostalgia Coffee
Nostalgia Café is filled to the brim with cozy, wholesome charm, giving off the impression of being one of those coffee places where the characters from a 1990s teen movie might meet.
This stunning brick building's front entrance opens to reveal a roomy interior with art-covered walls, lots of table space, plush chairs, and a welcoming atmosphere for parties, coffee dates, or late-night study sessions. In addition, Nostalgia offers mouthwatering handcrafted crepes, sandwiches, soups, salads, and vegan snacks to go with your beverage of choice.
You'll discover a variety of locally produced art covering the walls, students working on laptops while sipping hot chocolate with whipped cream, and indie music playing in the background.
Kings Peak Coffee Roasters
Kings Peak, a relatively new addition to the constantly expanding list of coffee shops in Salt Lake City, combines mindfully sourced, meticulously roasted on-site coffee with a setting enhanced by stunning artworks, exposed brick walls, modern light fixtures, vibrant vegetation, ample furnishings, and adorable little nooks.
Consider trying a seasonal creation, like the Brown Sugar Spiced Mocha or The Stinger, which contain honey, cinnamon, and cayenne, even though they are likely to offer particularly wonderful variations on your typical favorites.
Alchemy Coffee
Alchemy is a creative paradise that offers premium organic coffees and espresso in rustic bohemian settings that are accented by luxurious furniture, exposed brick walls, vibrant glass ornaments hanging from the ceiling, and small amounts of vegetation.
There are many vegan, gluten-free, and organic products available here, including, but not limited to, locally created vegan chocolate sauce for mochas and hot chocolate, locally made organic vegan chai, and, of course, a variety of foods that are high in nutrition.
The folks at Alchemy Coffee transform anything they touch into pure gold, following the tradition of great alchemists. You'll be captivated to their magical touch with just one taste. There is excellent coffee as well as fantastic food. Grab a cup of coffee, a slice of recently baked quiche, and rock out.
Publik Coffee Roasters
The roastery and coffee bar of Publik's main site were both constructed almost entirely from recycled or repurposed materials, from the windows to the walls. The large building has two floors, plenty of lounging areas, quick WiFi, a 4,000-square-foot event space, two private meeting rooms that can be rented, and a setting that is perfect for a tasty pick-me-up and remote work.
Publik Coffee Roasters is one of the greenest coffees roasteries in the country. The roastery is powered entirely by 65 solar panels and has an oxidizer that removes 96% of the particles produced during the roasting process.
They also offer a specialty menu that is primarily toast with items on it, in addition to the brews. All of the bread is freshly prepared by Red Bicycle Breadworks of Park City, while Amour Spreads of Salt Lake City makes the jam and marmalade.
Caffe D'Bolla
This charming little spot is located across from the Salt Lake City Public Library and the lovely Washington Square Park. Single-origin coffees and seasonal espresso are small-batch roasted here.
Coffee is Caffe d'Bolla's passion, and it shines through. The cafe chooses its beans carefully and only buys single-origin coffees from micro-regions, small farms, and estates. The siphon coffee maker, which uses a suction effect to extract flavor from the coffee grinds, is the main type used. Additionally, only black coffee is prepared by hand using a siphon. You need look no farther if you truly enjoy and respect the craft of expertly made espresso or prize-winning coffees.
The entire procedure is a mix between a science experiment and a miracle. As a result, the subtle flavors and smells of the original beans are still present in the cup of coffee.
Coffee Garden
Near Liberty Park, a tranquil area with an aviary, museum, duck pond, and paddle boat rentals, Coffee Garden maintains a clean and laid-back ambiance with warm colors, lots of wooden furniture, exposed brick, art-dappled walls, and delicious baked products.
The absence of WiFi is meant to promote spending time with friends, striking up a discussion with a stranger, or, who knows, perhaps even getting lost in a favorite book.
The Daily
Due to its tropical accents, plant selection, cushioned seating, posh light fixtures, and various textured surfaces, this coffee shop in Salt Lake City emits an exotic yet professional ambiance.
Behind the counter, the welcoming staff is pleased to offer Doma Coffee, daily fresh baked products, light bites, and a large variety of grab-and-go juices and meals.
This location would make a stunning background for any celebration, and it offers extensive charcuterie boards and customizable selections to suit preferences.
Recent Posts