17 Awesome Dog Parks in Las Vegas, Nevada – Where to take Fido in Sin City
Las Vegas Dog Parks: Are you looking for a dog park in Las Vegas? There are several Las Vegas dog parks that are great for dogs of all sizes.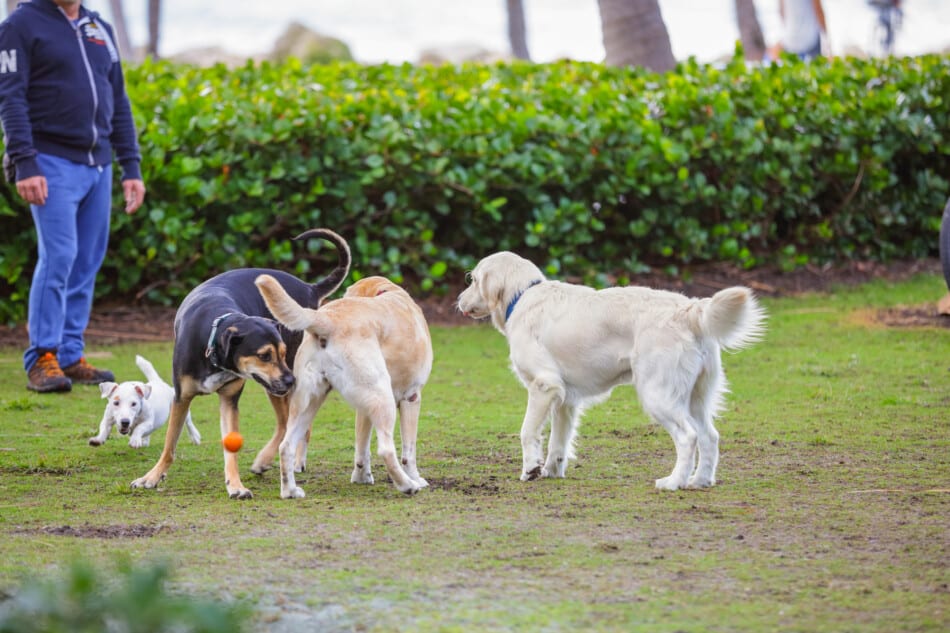 All of the dog parks provide safe, fenced spaces where your dog may run about off-leash while being watched. Its a great way to let your dog stretch their legs and have a run around while in Vegas.
So here you go with dog parks near Vegas – all are off leash dog parks Las Vegas.
Acacia Dog Park
Acacia dog park includes some beautiful water features and installations, and dogs are allowed in this section of the park, but they must be leashed and cannot play in the water.
There are two small areas of the park that are off-leash. These gated areas of the park are ideal for hanging out with your pet dog. The park is beautiful in general and well worth a visit if you have never gone.
Poop bags and garbage cans are accessible in the park, however many dog owners do not pay attention to their pets, and park maintenance does not get to the poop very often, so it can accumulate.
There are plenty of shade trees and park benches. The fences are made of chain link and are quite high, making escape difficult or impossible for dogs. This makes it an ideal leash-free park for dogs who are prone to bolting and escaping.
The park is open to the public and offers a variety of facilities. Picnic tables, barbeques, multiple grass spaces, and 16-acre multi-purpose grounds are available. There are playgrounds for kids, strolling routes, and plenty of greenery. Even the leash-free zones are mostly green.
Even in the leash-free areas of the park, it's crucial to keep any dogs with aggressive inclinations or destructive behavior on a leash.
If your dog injures someone or another dog at one of these parks, you may face legal penalties, including fines and lawsuits, as well as the possibility of having your dog put down. Remember that other dogs will be off-leash and may approach yours.
Sunset Dog Park
The Sunset Dog Park is appropriately named because it is one of the few dog parks that are open late at night. Solar-powered lights that dangle high in the sky provide ample lighting for this park.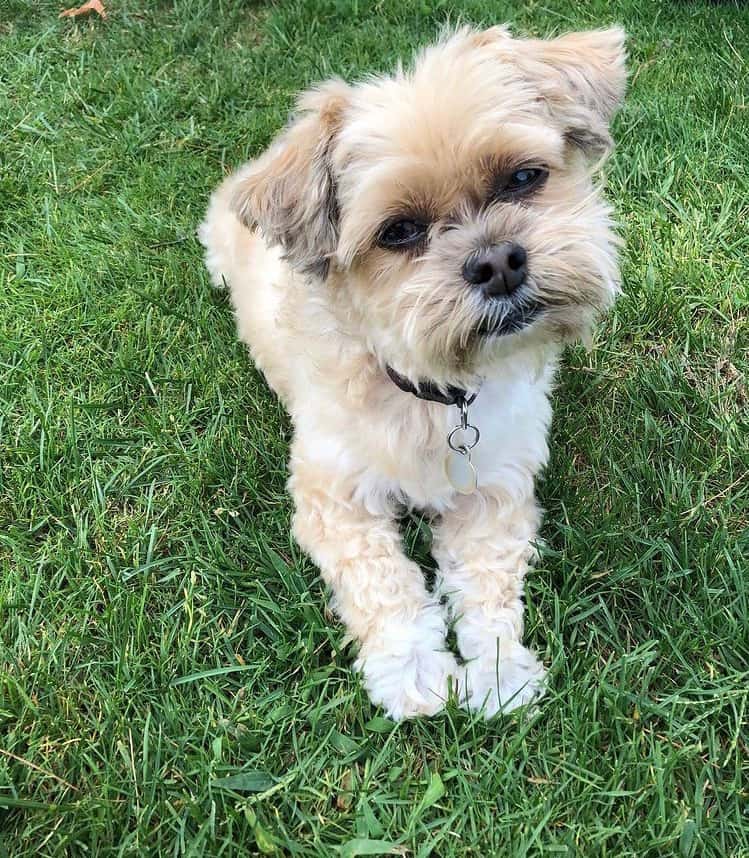 There are a few trees and structures that provide some shade during certain hours of the day, but you will be vulnerable to the whims of the sun for the most part at this dog park.
There is water here for you and your dog to stay hydrated, but don't forget to bring some sunscreen. Picnic tables perched atop enormous concrete slabs provide some seating in this park. These picnic tables have no canopy or pavilion overhead, and there isn't much shade.
The Sunset Dog Park has most of the standard dog park facilities that you'd expect to see at a neighborhood dog park. Poop bags are restocked on a regular basis, and trash cans are strewn over the area. The garbage cans are emptied on a regular basis, and the grounds are kept in good condition.
The Sunset Dog Park is a lovely place to visit. Along the fence line, there are rock formations and brick piles for aesthetic purposes and as makeshift agility equipment. The fence here divides the grounds into two sections, one for large dogs weighing more than 30 pounds and another for small dogs and puppies weighing less than that.
The rules and restrictions have been posted and are closely enforced due to a high frequency of calls to emergency officials from the dog parks here. On the park's website, you can find the rules and regulations.
Woofter Family Park
Woofter Family Park is a park in Las Vegas, Nevada that emphasizes outdoor enjoyment and environmental protection. The Park is a public place that is open to the general public and is maintained by the Las Vegas Parks Department.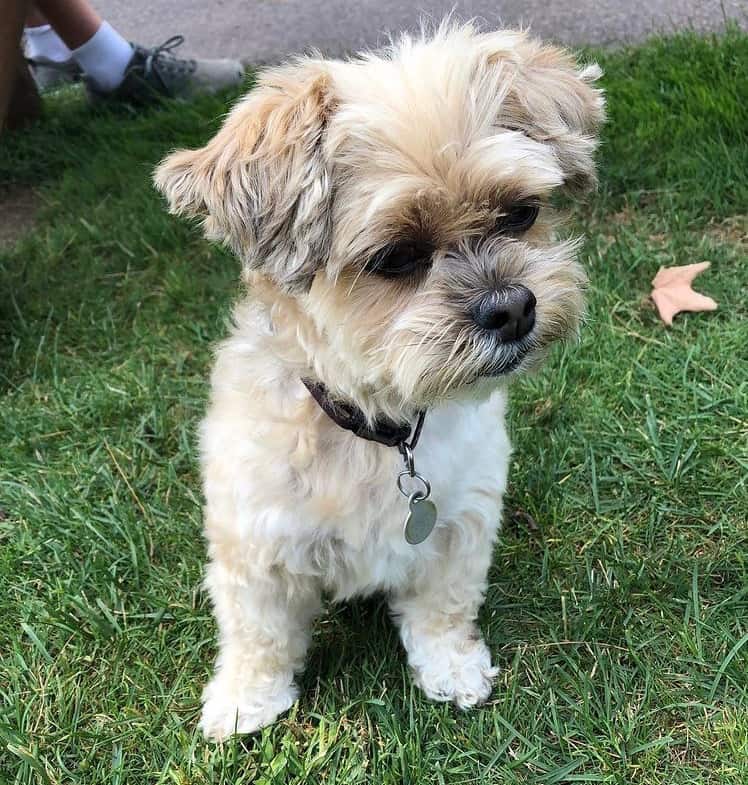 There is a wonderful playground with water elements, a fitness area, a large Field, and two good-sized dog parks in this park. Shade trees, benches, restrooms, and water are all available. Since the playground is just adjacent to the dog park, it's ideal for taking the kids and dog out together.
They will replace the existing sand with a new playground and a soft surface. They'll also remove the massive 6″ pebbles that surround the trees and replace them with mulch.
This park also has two dog runs as well as activities for both children and adults.
Clark County Dog Fancier's Park
In Las Vegas, NV, Dog Fancier's Park is an off-leash dog park. This park in the southeast valley contains five separate locations for dogs to explore, including one with a wider area for them to run around in.
Although all of the spaces are enclosed, there are no distinct places for smaller dogs, therefore owners of small dogs should use caution when letting their dogs off the leash near the larger dogs. In the hot summer months, some huge trees in the park provide pleasant shade for owners to watch their dogs play.
Reservations are available for sections 1–4. The public is welcome to use Section 5. Unless otherwise noted, all areas are open to the public. Fees for reservations can be seen on the website.
The fenced-in, off-leash area is not suitable for children under the age of five.
Children under the age of 12 must be accompanied by an adult. Since this is a dog park, not all dogs are suitable for children. Allowing your child to approach or pet a strange dog without the owner's permission is never a good idea.
Barkin Basin
The Barkin' Basin Dog Park is located at Wayne Bunker Park. It has three separate areas for your dog, including one for big dogs, one for small dogs, and a section for all-sized dogs to play together.
The park also has a large number of green spots where visitors may sit and enjoy the sun while conversing with other pet owners. The park even has some shaded places where you can escape the sweltering Vegas summer sun.
It features 7.75 acres of dog-friendly leisure as well as water stations for both dogs and humans. The park also has a combination of huge trees for shade and drinking fountains, which are necessary during the hot summer months in Las Vegas.
Kellog Zaher Dog Park
The Kellogg-Zaher Sports Complex Dog Park, which has three dog runs, is perfect if you're searching for a dog park with a large area for your dogs to play in. The Kellogg-Zaher Sports Complex in western Las Vegas offers an enclosed dog park with three dog runs and separate spaces for smaller dogs.
It's an excellent spot to stay cool in the heat, with a water fountain for both dogs and their owners and some shaded areas. In addition, the location provides several covered picnic spaces for family vacations, so why not sit down, relax, and eat some food while your dog interacts with his canine companions?
The park, which contains 11 soccer fields, two playgrounds, and a multi-use 2.44-mile track, is a prominent sports complex in the valley. Adults, children, and pets may all enjoy the park, which also houses the Amanda and Stacy Darling Tennis Center.
Heritage Bark Park
A popular park in Henderson, Heritage has a large recreational area exclusively for dogs that boasts an enclosed space, lots of dogs for pets to socialize with, and activities to keep them entertained.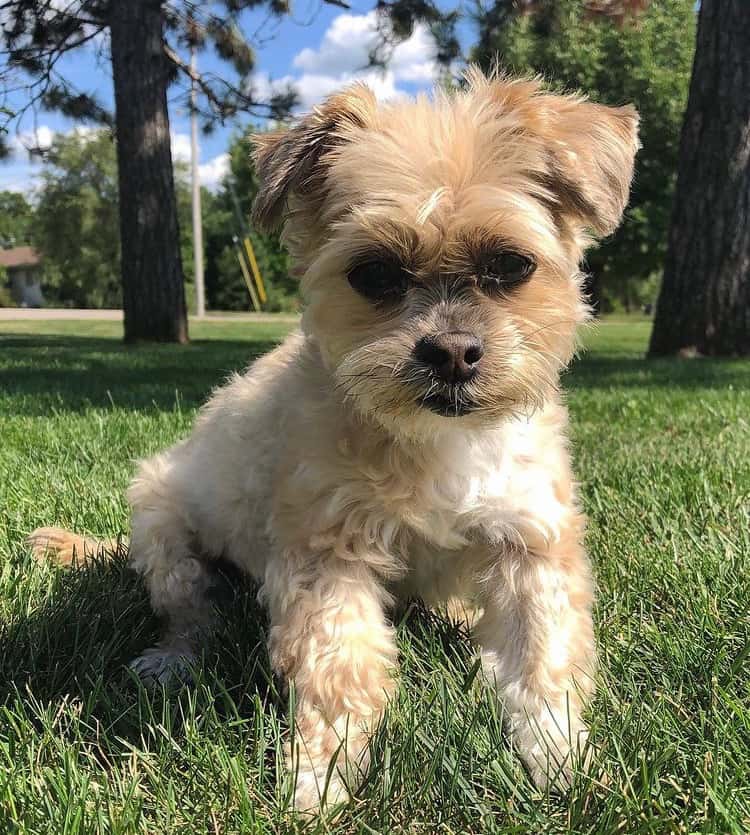 Bark Park is an area of Heritage Park that provides plenty of space for your dogs to run around and play. A 5-acre park with dog runs (separate large and small dog areas), an agility course, numerous walking pathways, restrooms, and drinking fountains for both you and your pet is available to dog owners.
You can even sit on the dog-boned-themed benches if you're feeling sleepy from the hot Las Vegas sun. Visitors can't miss the 6-foot giant mascot dubbed Barkules in the middle of the dog park, which youngsters may also play on.
There are also playgrounds, sports fields, a major aquatic facility, and water play facilities for children at the park. In addition, the park has a special splash pad for dogs! If you're searching for a fantastic all-around park, this is a great choice.
Desert Breeze Dog Park
The south end of Desert Breeze Park in southwest Las Vegas, about 7 miles from the Strip, has three fully enclosed dog runs where puppies can play off-leash. Throughout the park, there are numerous benches and trees, as well as water taps for dogs.
On the west side of the Las Vegas valley, this is an excellent dog park. The fully gated spaces for dogs of all sizes, including separate portions for little and large dogs, are popular with visitors. The park provides a variety of great locations to sit and relax, including huge tables, benches, and various chairs where you can relax while your pet interacts with the other animals.
For your convenience, the park also provides a hose for washing down your dog and doggie bags. There is ample parking at the park, which is easily accessible from the parking lot. There are also numerous green spots where you may unwind and sit with your family.
Desert Breeze Park has a playground, community center, pool, and skateboard park in addition to the dog area.
Children's Memorial Dog Park
The Children's Memorial Dog Park is a modest but beautiful enclosed dog park with plenty of shade. You'll also discover a seating and shaded area where you can avoid the intense Las Vegas sun. A cushioned footpath runs around the park and is ideal for runners and their pets.
For its size, this park is excellent. You can always see your dog and don't have to go hunting or running after her if she gets into mischief. It's tidy and well-kept, despite an abundance of sticks.
Trash bags are provided in three locations, but there are only two trash cans, both located outside the gate. Also, the far gate entrance is only a single door which is pretty dangerous. Dogs can run out and into the street if people enter from that side.
The park also contains a children's jungle gym area, which is ideal for children. There are many softball fields in the park as well and a roller hockey rink. It's also a fantastic location for a birthday celebration or other special occasion.
Centennial Hills Dog Park
Centennial Hills Park, formerly known as Deer Springs Park, is a 120-acre regional park in the Centennial Hills neighborhood of Las Vegas, Nevada, United States. It's right across the street from the Centennial Hills Library.
The Centennial Hills Dog Park is a fantastic off-leash dog park with two areas for dogs to play, one for large dogs and another for small dogs.
The dog park is frequently crowded, and there are lots of canines for your dog to play with. The dog park is surrounded by a large green space where you may relax and enjoy the scenery.
In addition, the park has recently created a new shade area to protect you and your pet from the scorching Vegas sun. For the kids, there is an outdoor amphitheater, a playground, and a splash pad play area.
At this enclosed dog park with two separate spaces, pets will enjoy playing off-leash. Even though the area is frequently packed, your pet will be able to locate other people to play with!
Craig Ranch Regional Dog Park
Craig Ranch is a huge park in North Las Vegas with three dog runs, one for little dogs and one for large dogs to wander off leash. It is a welcoming environment for both dogs and their owners, with plenty of grass and benches.
The Craig Ranch Regional Dog Park, located on the outskirts of Craig Ranch Regional Park, is a great place for your furry friends.
There are different spaces for tiny and large dogs in the dog park. There are lots of large and grassy spots to rest and relax while keeping an eye on your canine if you'd like to be comfortable while your dog plays with their mates.
Additionally, parking is accessible just adjacent to the dog park, making it very convenient. The park as a whole is dog-friendly, but if you're not in the dog park, make sure your dog is on a leash.
Cactus Wren Dog Park
Cactus Wren Dog Park is a dog park in Henderson, Nevada that is open to the public. A triangular, medium-sized off-leash area is divided into three areas of the enclosed park. A tiny enclosure for little dog breeds, a wide, long part for larger hounds, and a small mixed section are all included.
There are benches in each of the three areas, and most of the time there is a spot to sit and watch your dog since the park is rarely crowded during the week.
The most popular area is the large one, which provides lots of running space for its four-legged visitors and is ideal for racing games or retrieving. Keep in mind that the tiny parts contain the most trees and, as a result, more shade, so during the summer season when dogs are more likely to overheat.
There are drinking water pumps immediately outside the dog park's border, but you should bring your own bowl for your dog. Disposal of dog waste bags is readily available near the trash cans, so be careful to clean up after your canine companion.
The park's surface is a mixture of soil and grass, which dogs love, but it can get muddy on rainy days. Don't forget to bring a towel to wipe your dog's paws after playtime to avoid a mess in the car or at home.
Since the dog park is close to a motorway and can become very noisy, it may not be the best park for dogs who are sensitive to noise. Outside of peak hours, however, background noise should not be an issue.
The dog park is next to a trail, a playground, and a skate park, making it a fun area for the whole family to enjoy a sunny day.
Esselmont Dog Park
This cozy, modest park, located near the Mojave Desert, provides poo bags, garbage bins, and water, as well as tables for two-legged visitors.
Dog owners will appreciate the park's extended hours and well-lit space at night. Large and small dogs have their own play areas. The tall fence will keep your dog contained, and the varied turf of grass, dirt patches, and concrete will appeal to him.
There are a lot of rules at the Esselmont Dog Park. Some of these include not bringing puppies under the age of four months and leaving aggressive dogs and sick dogs at home. Dog owners must also clean up after their pets and not allow their dogs to jump on other people.
Although it may be tempting to let your dog run free outside of the fenced-in area, the Esselmont Dog Park in Henderson is the only place where he or she can be off-leash. The guidelines also indicate that your dog is not permitted to enter the park's splash pad and that guests must keep a constant eye on their four-legged friend.
Dog owners can even walk their canine companion on a leash along with one of the many paths. Then, at one of the covered picnic tables with a nearby grill, you can host a family BBQ. Esselmont Park is ideal for dog owners searching for small grassy space with all the essentials of a dog park. It's a safe, enjoyable environment that will make your dog's dreams come true.
Dos Escuelas Dog Park
This park is unique since it is ideal for dog owners who love to visit dog parks in the evening. It's well-lit, in a secure location, and there are always other dogs and their owners there in the evening.
The Dos Escuelas Dog Park is an off-leash dog park in Henderson, Nevada. This tall-fenced park is small enough for you to keep an eye on your canine buddy at all times but large enough for him to stretch his legs and run around freely with his canine friends on the grassy field. It is a popular park in the region since it is well-kept, open until late, and well-lit in the evening.
The park is clean and has attractive landscaping, which is surprising given that the dog waste bag dispensers are constantly filled and trash cans are conveniently situated.
The guests are also quite responsible and clean up after themselves. The benches are covered and provide plenty of shade and drinking faucets for both owner and their canine companions. Public bathrooms are also close by.
The park's only drawback is that it contains a mixed dog section, which means there is no separation between tiny and large dogs. It might not be the best park to start with if your dog isn't very social or is terrified of larger dogs. The park visitors, on the other hand, are extremely pleasant, and the majority of the dogs that use this park on a daily basis are calm and well-behaved.
In the summer, it's a lovely park with old trees and blooming shrubs. It also has a baseball field, basketball courts, and tennis courts nearby. Needless to say, some tennis balls "accidentally" end up in the dog park, giving its four-legged guests even more tail-wagging pleasure.
Hydrant Club
Hydrant Club is a canine social club and training academy that caters to the needs of city dogs. Hydrant Club, which is equal parts off-leash play area, educational facility, and boarding/daycare, is on a mission to change the way people think about dog care facilities by transforming them into places where people and their dogs can socialize, exercise, and learn.
The Hydrant Club brings a whole new level of owning a dog to the city. It is a dog daycare, boarding, and training facility focusing on dogs and their owners. Hydrant Club, which is equal parts off-leash play space, structured exercise environment, daycare, training, and boarding, offers a unique perspective on standard dog parks or dog facilities by emphasizing the need of being actively engaged with your dog.
Before entering, all dogs must be up to date on their vaccinations and pass a behavioral evaluation. By calling the office, you can arrange for an informational tour (for humans only). Visit the website to apply for membership or learn more about training and daycare services.

Recent Posts