The Best Tombstone, AZ Hotels and Motels – Where to Stay in Tombstone
Wondering where to stay in Tombstone, Arizona?  I have put together this list of Tombstone, AZ hotels for you to find the best one for you.
On this list you will find affordable Tombstone hotels, hotels near Tombstone, AZ, motels in Tombstone, AZ and even pet friendly hotels in Tombstone, AZ.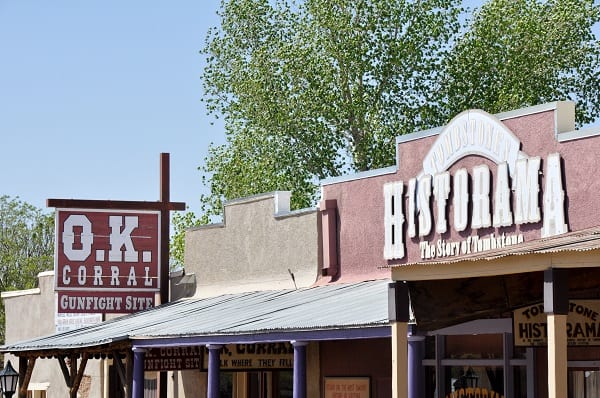 Tombstone is a historic city in the southeast of Arizona.  The city was made famous by the 1993 movie by the same name – Tombstone. 
When visiting Tombstone you can step back in time and visit the Old West.  There are even gun reenactments you can watch.
Check out my post on the best things to do in Tombstone as well.
Tombstone, Arizona Hotel and Motels – For All Budgets!
Tombstone Monument Guest Ranch
If you want to immerse yourself in the old western culture and stay in a place that has modern amenities, the Tombstone Monument Guest Ranch is one of the best places to be in Tombstone, Arizona.
It is located 2 1/2 miles from the center of Tombstone, Arizona where it is known as the West's most iconic cowboy town. This ranch is surrounded by historic mines, old railroad trestles, and ancient Indian Petroglyphs.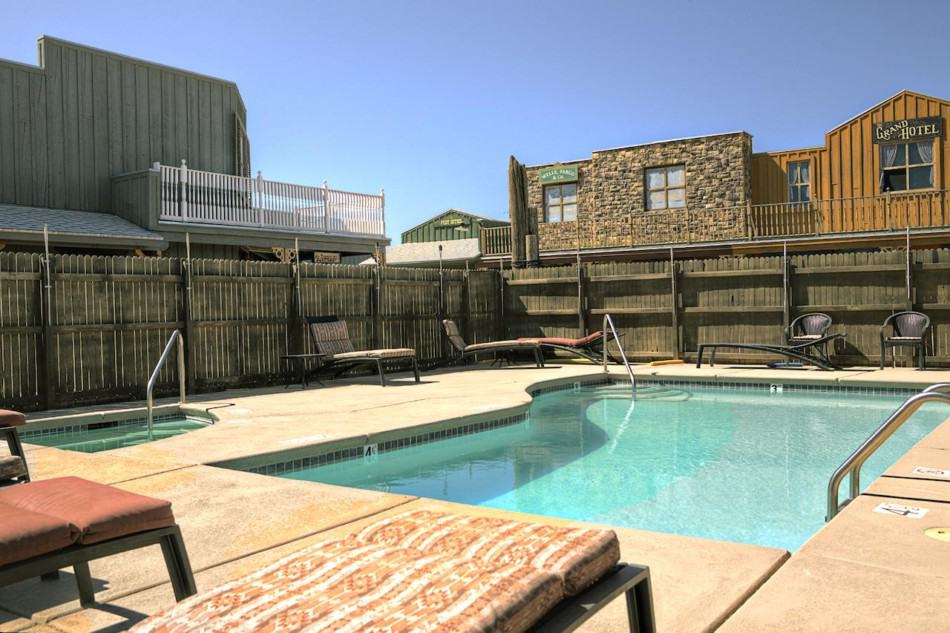 The rooms in the ranch are individually styled and you can choose to stay in the "Grand Hotel", the "Marshall's Office", the "Blacksmith's", or the "Jail".
The rooms are spacious, clean, and comfortable and it features a flat screen TV with satellite channels, bath amenities, coffee maker, and free WiFi. 
There are so many things that you can do in the ranch such as taking a dip at their relaxing swimming pool or hot tub while enjoying the peace and quiet time and the beautiful Arizona sunshine as your view.
But if you want physical activities, Tombstone Guest Ranch has so much to offer! You can take shooting with an instructor and tutored archery lessons at a fee. There are also a number of trails around the ranch for hiking. 
And to make your whole stay more memorable, you can enjoy meals at Schieffelin's Restaurant but make sure to reserve ahead of time. The menu features a 3-course meal with homemade meatloaf, chicken dishes, fajitas, steak, ribs, and salmon.
The Landmark Lookout Lodge
The Landmark Lookout Lodge is one of the best and high-rated hotels you can stay in Tombstone, Arizona. It sits high atop a hill with an overlooking view of the amazing vistas of the Dragoon Mountains.
It has also easy access to some of Tombstone's key attractions such as the OK Corral, The Bird Cage Theater, Boothill Graveyard, and Tombstone Courthouse because it is just conveniently located within minutes of downtown Tombstone.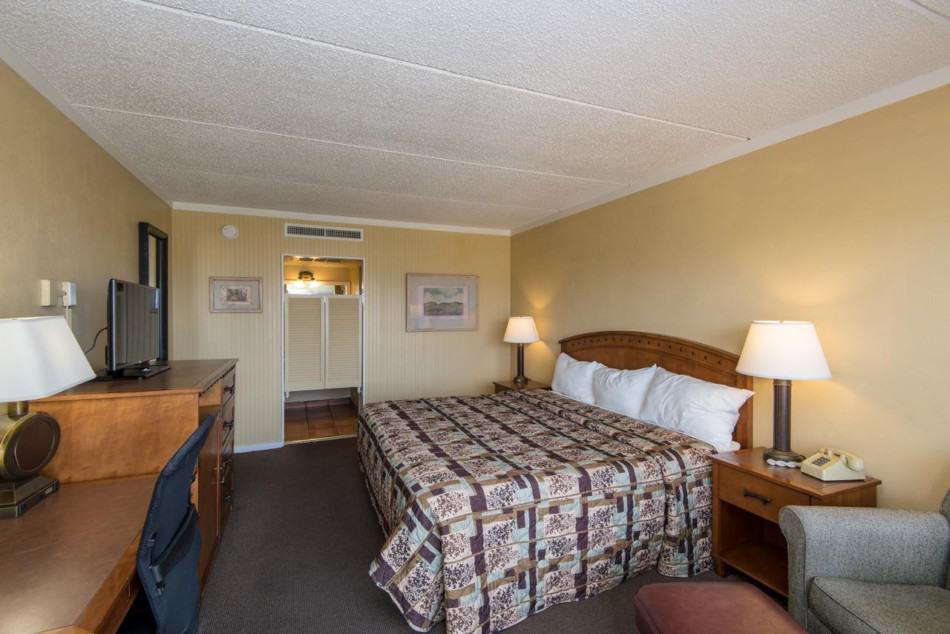 Their comfortable rooms all have a majestic view of the Dragoon Mountains plus each room has a cable satellite TV, refrigerator, work desk with chairs, air conditioning, WiFi, and a free cooked to order breakfast every morning. 
And after a full day of sight-seeing and exploring the city of Tombstone, you can watch the beautiful sunset with other guests at their fire pits and roast some marshmallows.
You can also opt to take a dip at their seasonal outdoor swimming hotel. And you know what is even more amazing about this hotel? It is pet-friendly! So if you are a fur parent, you can bring your dogs or cats with you. 
SageBrush Inn
One of the best places to stay in Tombstone is in SageBrush Inn, especially if you want to get a feel of what it's like living in the Old Western Culture.
It is located 33 km from Bisbee and you need not worry about where to park your cars because there is a free private parking space available on site.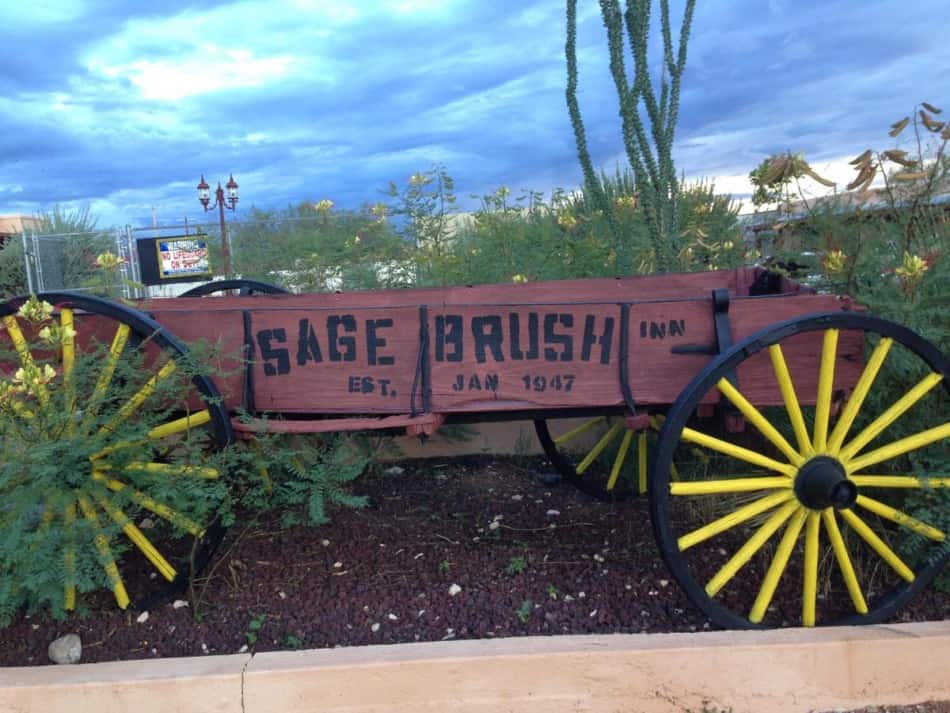 The rooms are fitted with a flat-screen TV with cable channels, a private bathroom, a small refrigerator, a patio, and a free WiFi. Some rooms feature a hot tub where you can relax after a long day of exploring the city of Tombstone. 
The Tombstone Grand Hotel
The Tombstone Grand Hotel is a budget friendly hotel that is the perfect place to rest when you are planning to travel to Tombstone, Arizona.
This unique hotel is just located minutes away from the historical places of Tombstone, Arizona.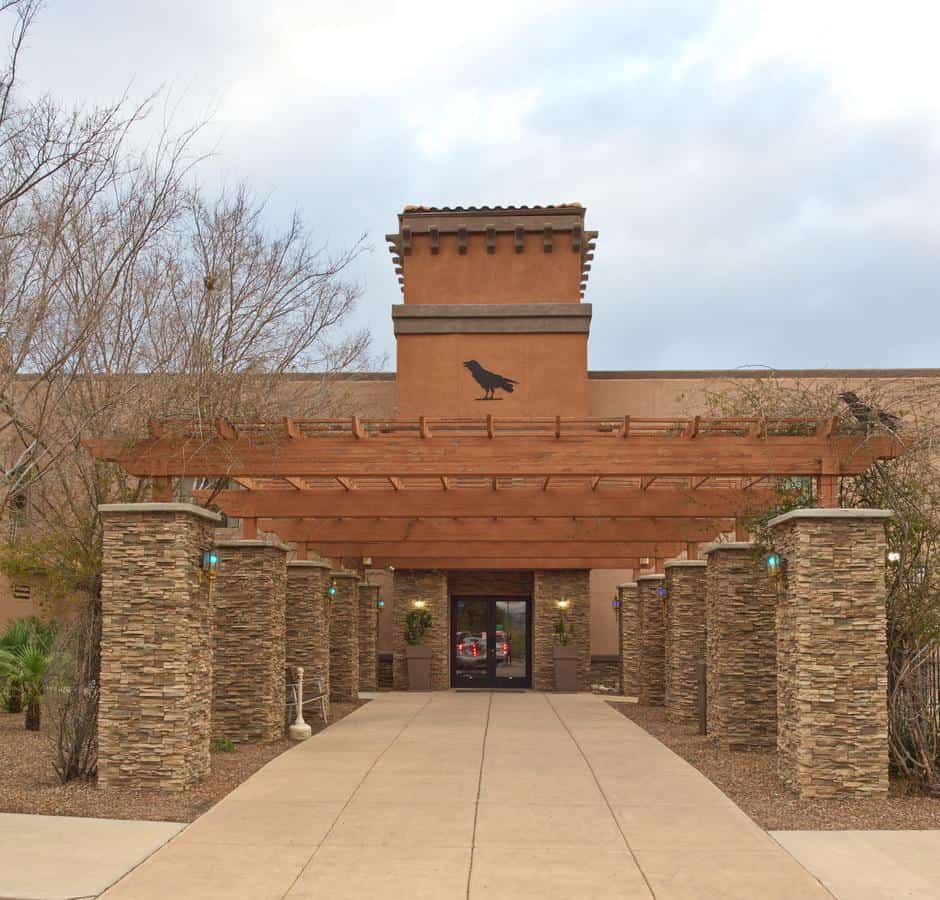 A lot of guests who have stayed in this hotel were very impressed with the warm hospitality of the staff. Every member of their staff is ready to make your great western adventure a memorable one and they will ensure that you and your family will enjoy comfortable accommodations and friendly service.
All rooms are equipped with a flat-screen TV with satellite channels, small fridge, and a coffee maker. 
And if you love outdoor activities, you can take a dip at their heated outdoor swimming pool and hot tub. And every night, there are activities that are being provided for guests such as bingo and game nights, fireside story time and move nights with free popcorn! Truly, this hotel can offer a lot of great things for you and your family.
Katie's Cozy Cabins
When it comes to accessibility and coziness, you can never go wrong with Katie's Cozy Cabins. This cabin hotel is conveniently located on historic Allen Street which is just yards away from the famous OK Corral and Big Nose Kate's Saloon.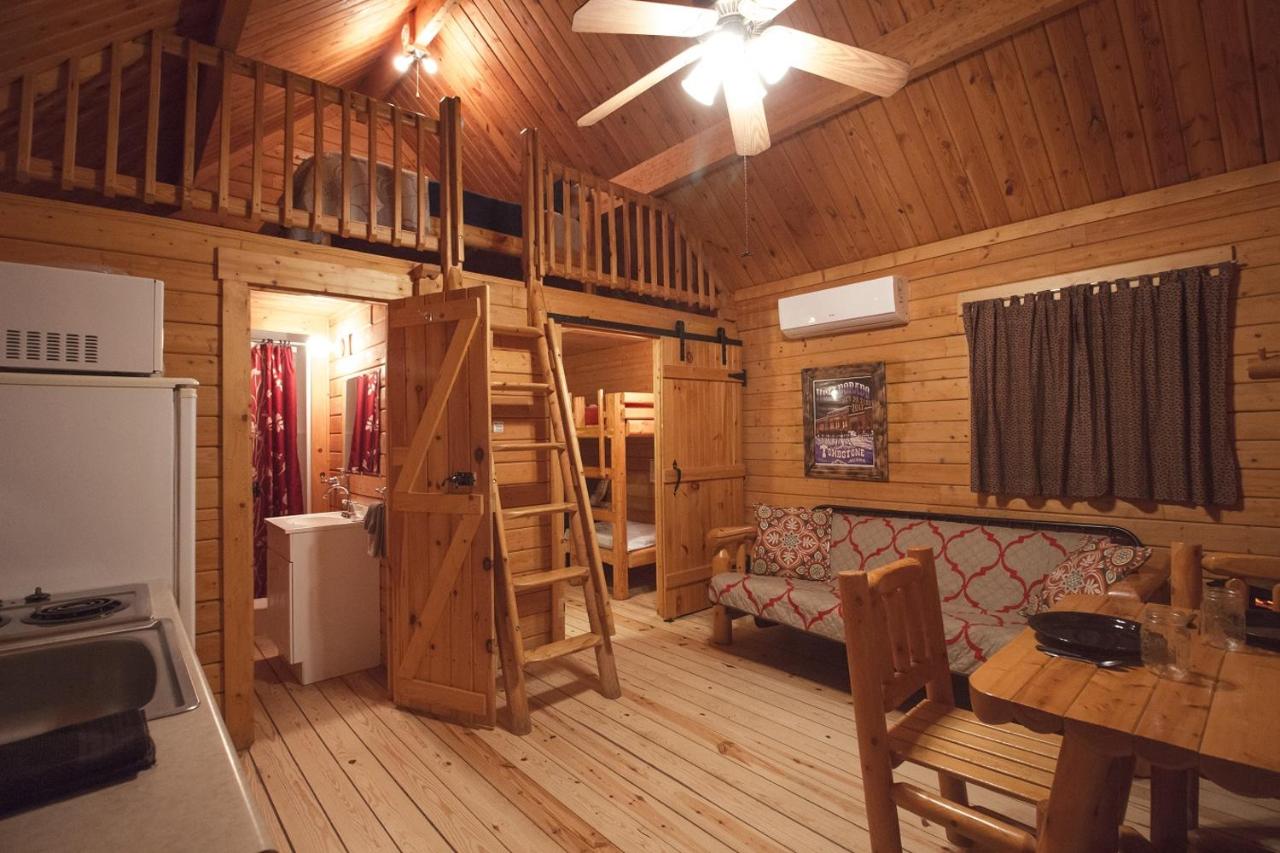 The cabins are fully equipped with a kitchenette, a bathroom with a shower, and a sofa bed in the living room. All cabins easily sleep for 4 people.
And the upstairs loft sleeps 2 in a doubled bed and a private room downstairs has bunk bed where kids can sleep. The living room couch also transforms into a comfy double bed where you can lounge or sleep. 
There is also an outdoor space with picnic tables provided for guests who love to enjoy barbecues with friends and family. And no need to worry for parking space because the property offers free parking for all guests.
Larian Motel Tombstone
Larian Motel offers pet-friendly accommodations in Tombstone, Arizona. Plus, it is centrally located to all of the attractions in town. Located in the Tombstone Historic District and 1 minute walk from restaurants, shops, museums and saloons.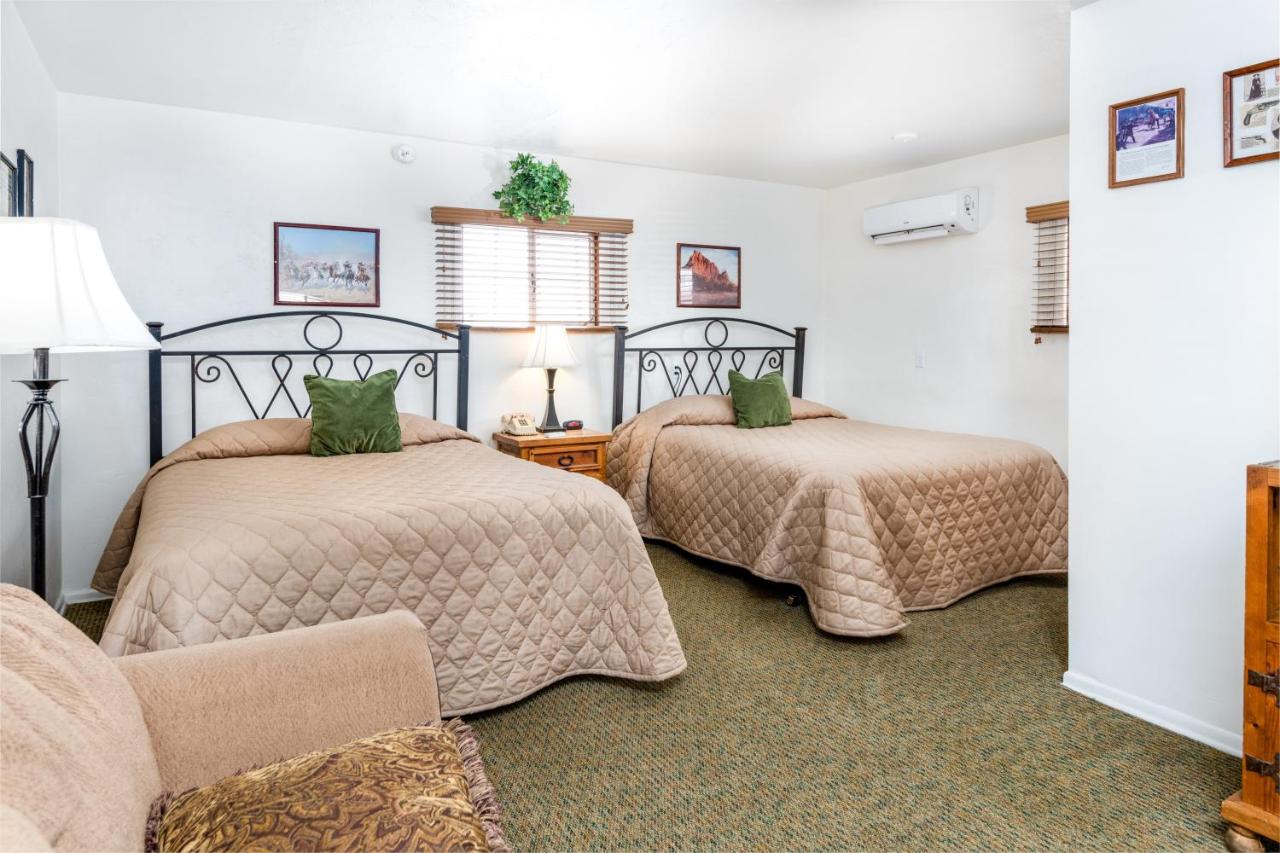 Each room provides cable TV with movie channels so you can catch up on your fave shows or series. There is also a private bathroom provided, as well as free wifi and private parking.
Stampede Bed & Breakfast
Stampede bed and breakfast in Tombstone has a lot to offer, especially when you want to appreciate the Old Western culture.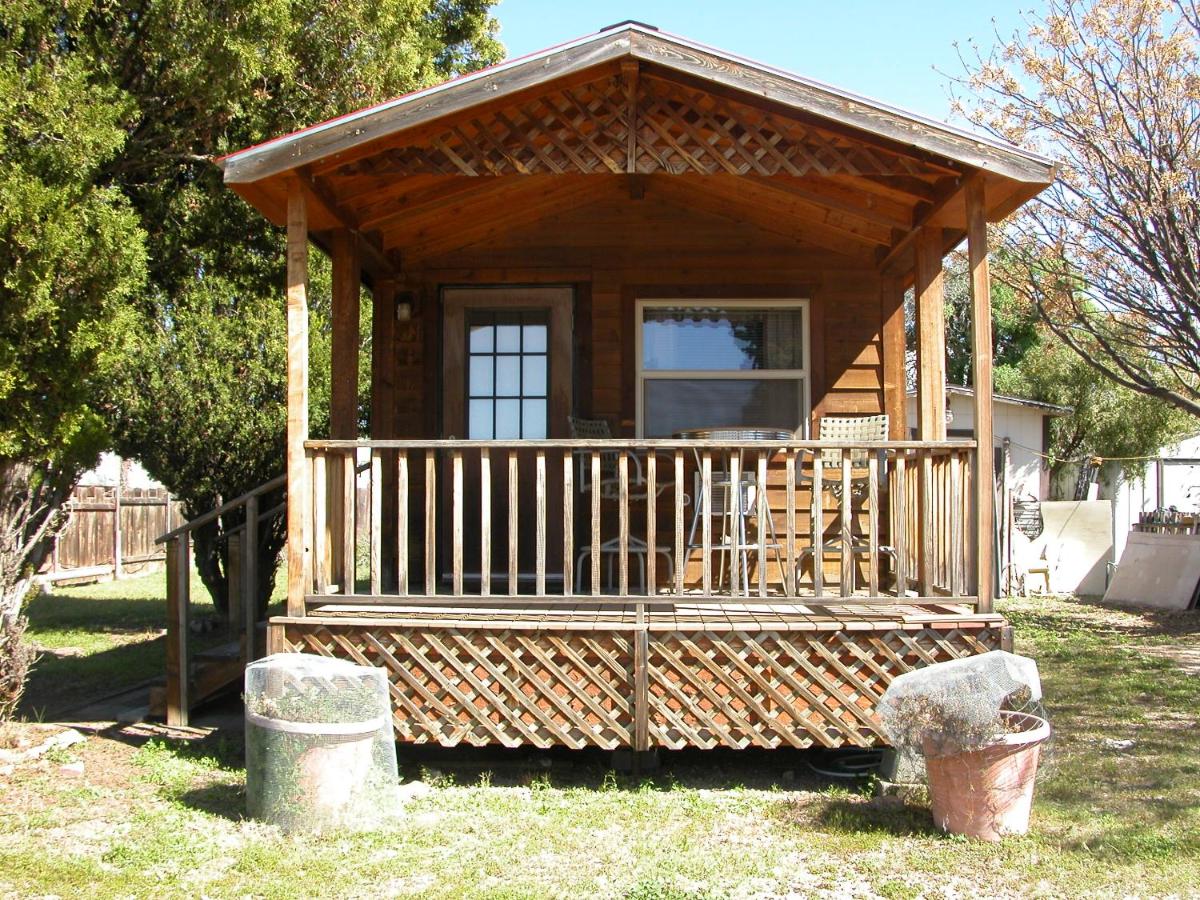 Although this is not a pet-friendly B&B, it is a good campground for families who enjoy camping in Tombstone. It is also within walking distance of the famous downtown Tombstone and centrally located to several popular tourist attractions. 
Stampede Bed and Breakfast can accommodate you whether you want to stay for a weekend, month or longer. All of the air-conditioned cottages feature a flat-screen TV, microwave oven, and refrigerator.
Their new cabin facilities will astonish you, along with their "Breakfast Only" restaurant with outdoor patio dining or inside where you can watch the Tombstone movie, open to the public.
Their breakfast includes sausage, bacon, toast, English muffins, eggs, waffles, tea, juice, and coffee. 
Tombstone Miners Cabins
Tombstone Miners Cabins lodging place located right on historic Allen Street is the newest and most authentic lodging choice with an overlooking view of the Mining District and desert landscape.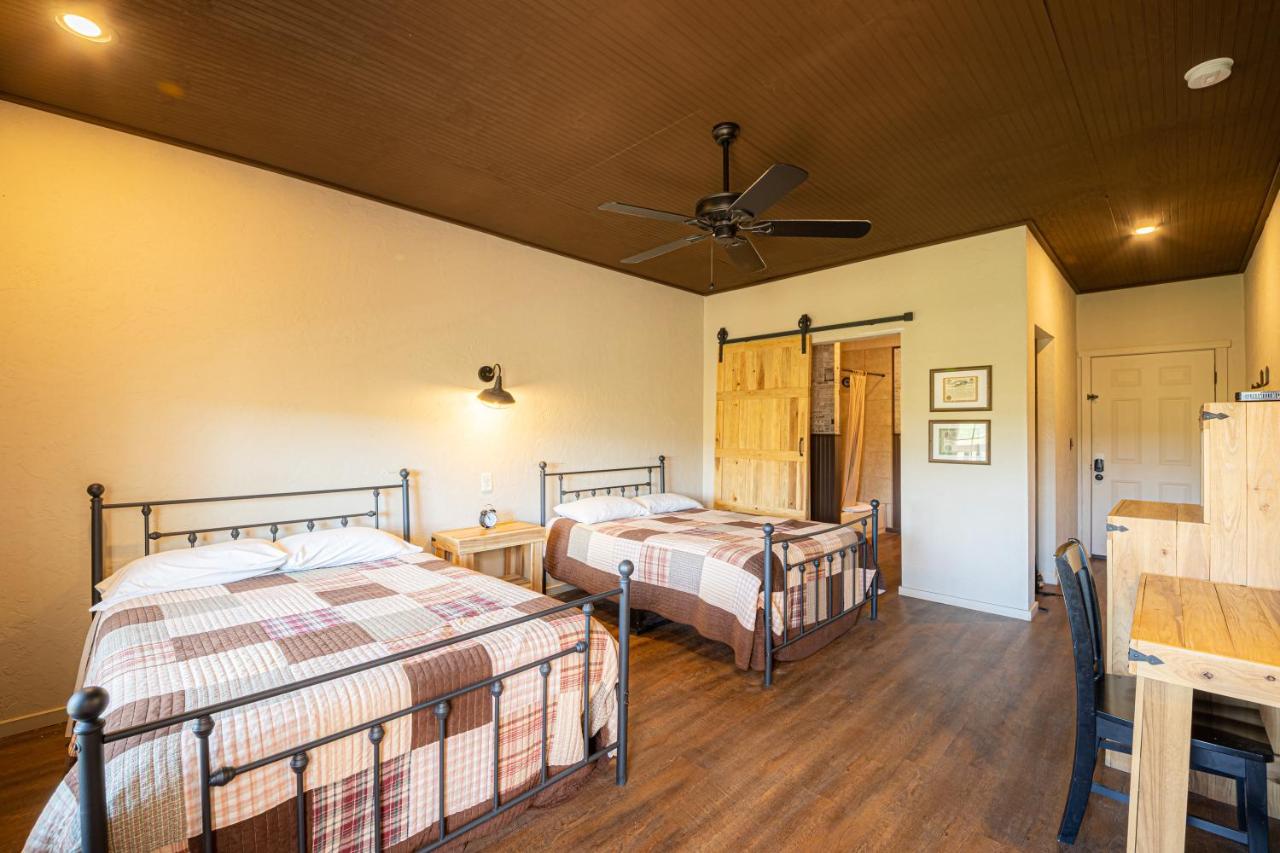 Their pillow top mattresses, memory foam pillows and beautiful private balconies will surely give you a good night sleep. 
The Tombstone Miners Cabins is a quaint little row of cabins that has a western mining decor. All cabins are equipped with air-conditioning, flat screen TV with satellite channels, microwave, kettle, shower, hair dryer, and a small desk.
You can choose from their double room and queen room with a price ranging from $89 to $99. 
Allen Street Inn
Allen Street Inn is very close to most of the tourist sites in Tombstone. You will surely feel the intimacy in this hotel because it is a very small property with very little noise from the surrounding noise.
A lot of travelers prefer to stay in Allen Street Inn because it provides an ideal mix of value, comfort and convenience to their guests. 
The rooms are complete with a private bathroom with shower and free toiletries, flat screen TV, air conditioning, and a microwave oven, while some rooms are equipped with a patio where you can have a fresh air.
Virgil's Corner B&B
Virgil's Corner is for travelers who love to enjoy a quaint environment in Tombstone. Guests can take advantage of their amenities such as an outdoor fireplace, free breakfast, and free parking for convenience.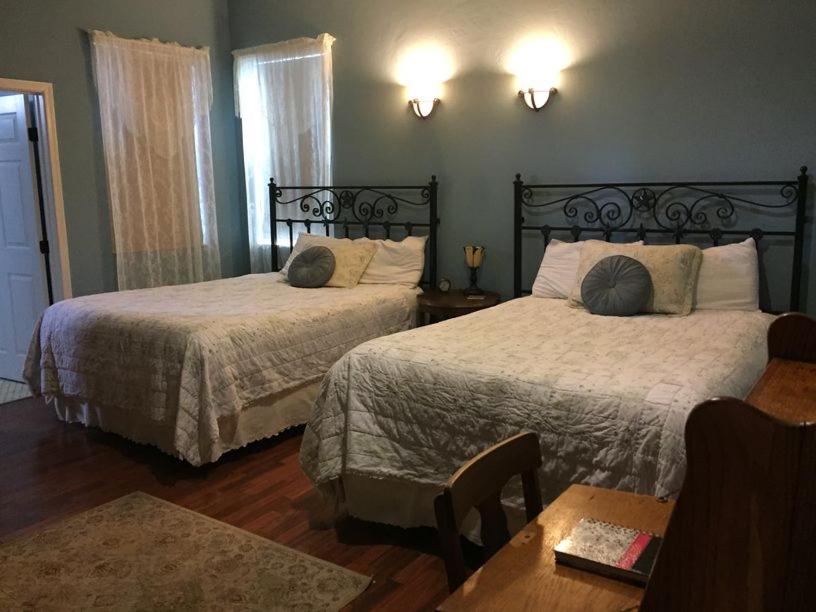 All the rooms feature air conditioning and a satellite flat screen TV. And for breakfast, you have the option of choosing between American or vegetarian breakfast. 
But if you want to explore more of Tombstone's other restaurants, you can checkout Longhorn Restaurant that is known for their ribs, or The Depot Steakhouse which are all a short distance from Virgil's Corner B&B.
Tombstone Bordello Bed & Breakfast
Tombstone Bordello B&B is quaint and full-service bed and breakfast located in Tombstone, Arizona offers 9 wonderfully decorated Victorian-style rooms and each room has a private bathroom.
Most rooms offer a comfy queen-size bed. But if you prefer a lot of space to stretch your body, they do have a premier room that offers a hug California King bed. 
You should never miss to try their delicious fresh hot breakfast that is so mouth watering. For light eaters, they offer a variety of cereals, fruits, and pastries to choose from.
And for guests with special dietary needs, you may give them advance notice on what food you can eat. 
They also offer a lot of amenities to their guests such as a patio with a gas BBQ, free on-site high speed internet, and a satellite TV & DVD, and outdoor, in-ground hot tub and seasonal pool.
Mountain View Efficiency – hotels near Tombstone, AZ
Mountain View is located 38 km away from Bisbee, and 32 km from Sierra Vista. It provides free private parking to all their guests, and as well as a free WiFi.
The air conditioned apartment offers 1 bedroom, a kitchenette with dining area, 1 bathroom with shower, and a flat-screen TV with satellite channels. 
Conclusion: Tombstone Hotels and Motels
Tombstone is a great city to visit in Arizona to see the way the west used to be. I hope this list of Tombstone hotels has been useful and you have a wonderful time on your trip.
Make sure to check out my other posts on the American Southwest below.
Recent Posts