15 Best Mexican Restaurants in Scottsdale, AZ
Best Mexican Joints in Scottsdale: Are you looking for the best Mexican food in Scottsdale? This list of Scottsdale Mexican Restaurants has all the best places near Scottsdale.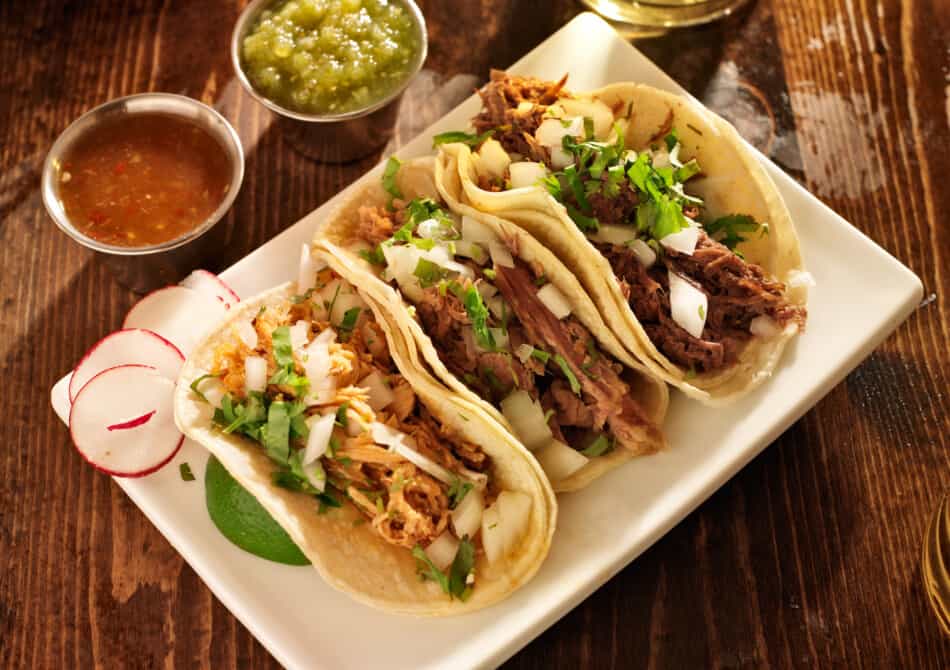 With its proximity to Mexico, you know Arizona is going to have good Mexican food with an American twist. You have to check out these Mexican Food Spots in Scottsdale when you visit.
15 Best Mexican Food Spots in Scottsdale, Arizona
Maskadores Taco Shop
Mucha Lucha Taco Shop is the place to go in Scottsdale if you're looking for delicious Mexican food.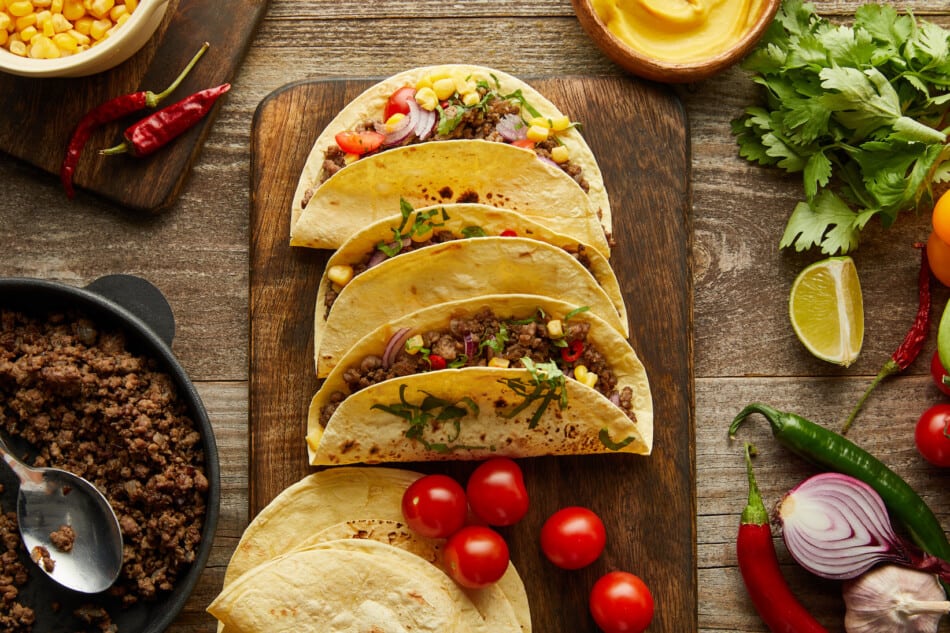 You'll come to this fashionable fast-casual restaurant for its cuisine of classic Mexican street tacos like Carne Asada and barbacoa, as its name implies, which includes bright pink walls and giant murals of Mexican luchador. Specialty burritos, chimichangas, seafood, taco salads, and basic snacks like nachos are also on the menu.
Almost everything is created on the premises, including a variety of fresh salsas. If you're undecided, buy the five-street taco combo, which includes a sample of the various meats on the menu. Undoubtedly, you'll want to finish your meal with a plate of sizzling churros.
Barrio Queen
At this lively and vibrant Scottsdale Mexican restaurant, you may order burritos, enchiladas, tacos, and more! Barrio Queen's extensive menu and lively ambiance will keep you coming back for more delicious food and fun moments.
Barrio Queen serves "Mexico City soul food"-style dishes from Mexico City, and you know you're in for a great meal when the tortillas are cooked fresh in-house, as they are on the restaurant's extensive taco menu.
There are plenty of burritos, tortas, and enchilada platters to choose from, as well as a full menu of house specialties like chiles en nogada (a Pueblan dish made here with chicken breast in an almond cream sauce and served with dried fruit and cheese) and cochinita pibil (a popular Yucatan roasted pork shoulder dish).
A superb hand-crafted margarita, sangria, or the infamously spicy Death's Door margarita will also round out the night.
Hacienda's Mexican Grill
This family-owned restaurant in far north Scottsdale is tucked into a shopping complex and serves an approachable menu of regional Mexican favorites.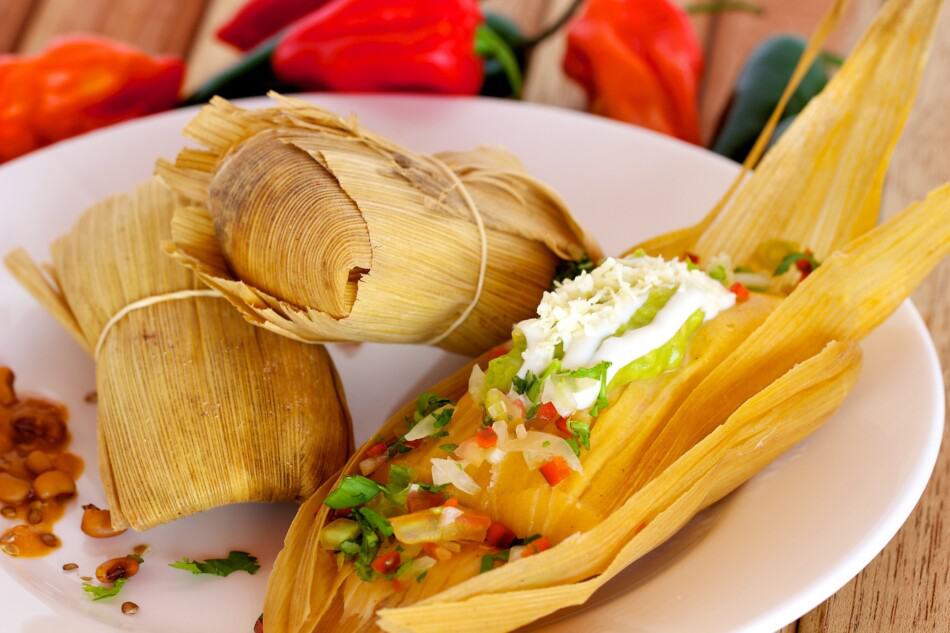 Everything from nachos to Yucatan-style cochinita pibil, or roasted pork shoulder, can be found here.
Regional dishes from Mexico City, Cancun, Guadalajara, and Puebla, to name a few, are well-represented on the menu, ensuring that everyone will find something to their liking.
Whether you're looking for silky mole or Baja fish tacos, you'll probably find it here. The restaurant is comfortable and pleasantly elegant, with a full bar serving distinctive Mexican-inspired drinks, and the dishes are well created and served.
Diego Pops
Diego Pops is a great place to go if you're looking for a change from the typical Mexican restaurant combo platter. Diego Pops is a must-visit eatery for anyone searching for a great night out on the town. It serves Mexican food with a modern touch.
The trendy diner serves a one-of-a-kind menu of modern Mexican cuisine with a tropical and cosmopolitan flair. Order a delicious and unique drink, street corn queso, and tacos or burritos of your choosing.
Classic appetizers such as chips and salsa, guacamole, and cheese quesadillas are available on the botanas (snacks) menu. But you'll also discover unique dishes like habanero hot wings and Brussel sprout nachos with everything but the kitchen sink (made with corn, fresh Mexican cheese, chili, onion, the house-roasted beet crema, and even a fried egg).
The major feature is tacos stuffed with chicken, pork, chicken, and fresh vegetables, as well as a small yet flavorful selection of main plate entrees.
Stop in for a happy hour and relax on the large terrace! This boisterous Scottsdale classic is not to be missed!
La Hacienda at The Fairmont
Richard Sandoval, an internationally famous chef with restaurants all over the world, created unique dishes for this award-winning Mexican restaurant, which is located at the exquisite Fairmont Princess Resort in Scottsdale. The cuisine emphasizes local products and innovative pairings, making this a must-visit for curious diners.
Guacamole-made tableside, braised beef short rib enchiladas, pan-roasted chicken breast with classic Mole, flaming coffees, and much more are among the restaurant's signature dishes.
The Tamal de Huitlacoche is an earthy, fluffy tamale stuffed with goat cheese, zucchini, and huitlacoche, a Mexican corn fungus. This upmarket Mexican restaurant features warm Spanish-style architecture, beehive fires, and one of the city's greatest tequila bars.
Tacos Jalisco
The intimate dining area at Tacos Jalisco in Scottsdale isn't very luxurious, but sometimes all you need is superb food prepared by skilled chefs. This is the case at Tacos Jalisco, a little neighborhood restaurant adjacent to a laundromat that serves tacos, burritos, tostadas, tortas, and enchiladas that are on par with the best in town.
This is a must-stop place for those days when you're wanting Mexican comfort food, with creamy beans, fluffy rice, and a big menu of take-out classics.
Easy, quick, and always flavorful, this is a fantastic spot for a quick lunch or to order take-out for those long nights by the pool. Friendly service and fresh agua frescas (traditional Mexican fruit coolers) are additional reasons to stop by.
The Mission Old Town
The Mission in Scottsdale is the place to go for a sophisticated meal under the glimmer of candlelight. Chef Matt Carter skillfully prepares "contemporary Latin food" on a classic "plancha" type grill in this informal upscale restaurant.
Tostadas, tacos, salmon, filets, and more delectable foods are available. Drink a house margarita with flavors like fiery hibiscus and Paloma, an elderflower margarita.
Pork Shoulder tacos with a house pineapple glaze, cilantro, red onions, and ten handcrafted corn tortillas are also available. Chorizo Porchetta, with pork shoulder, chorizo, rosemary, cotija, white bean puree, and sweet garlic crema, is another standout.
The traditional scent of pecan and mesquite wood is incorporated into the dishes, which showcase a creative combination of Spanish and Latin American flavors. In addition, the restaurant's lovely ambiance, complete with shimmering lights, makes it an ideal date night destination. This classic of Latin cuisine in Scottsdale's Old Town is not to be missed!
The Blind Pig
This modest south Scottsdale Cafe serves some of the outstanding Mexican food in the city. The Blind Pig may not appear to be your average Mexican restaurant, but the dishes are packed with classic and authentic ingredients.
To begin, get the guacamole, which is cooked fresh daily and has a tangy flavor. The delectable queso fundido, which is composed of beans, serrano chiles, butcher shop chorizo, and creamy white cheddar, is also available.
Try the zesty and crisp ceviche for something more refreshing. From Mexican-style pork chops with mole to house Mexican pizza and burrito combos, the diversified meal menu has something for everyone. There's also a full wine, beer, and cocktail menu.
Los Favoritos Taco Shop
Los Favoritos Taco Shop is a popular local Mexican restaurant known for its delectable menu of straightforward, savory meals.
Combo platters abound on the menu, with down-home favorites like hard shell tacos, carne Asada in both street tacos and overflowing burritos, cheesy enchiladas, tamales, and other cheese-laden specialties among them.
Due to the restaurant's use of thin, elastic, and buttery flour tortillas, burritos are immensely popular. The food isn't sophisticated, but it will satisfy your craving for flavorful Mexican food that won't break the budget.
Cien Agaves
Cien Agaves Tacos and Tequila is a favorite stop for out-of-towners and anyone with a soft spot for excellent tacos and top-quality tequila, and it's right in the center of Old Town Scottsdale.
The Taco Stand is the centerpiece of the restaurant, with an extensive taco menu featuring house specialties like the Grilled Ono Taco and the spicy Tinga Taco, a crispy corn tortilla loaded with chipotle-marinated shredded chicken.
Can't make up your mind? Choose from the dos or tres tacos specials, which include two or three tacos. Chimichangas, enchiladas, and burritos are all well-represented.
Los Olivos Mexican Patio
Los Olivos Mexican Patio is a family-owned and operated restaurant that has been in business for over 70 years.
They are the second generation of the Corral family to oversee the business, and while much has changed since the beginning, other things have remained wonderfully and nostalgically the same. They're still functioning out of the same historic structure that their grandfather constructed many years ago. The tortillas and salsas are still produced by hand, and customers are still greeted by family. Most importantly, they continue to provide each one of their customers with a unique and private dining experience that feels like home.
Handcrafted tortillas, salsas, and entrees like chimichangas, tamales, and tacos provide real Mexican food.
Come in during happy hour for a discount on margaritas, queso dip, and more. This family-owned gem for Mexican cuisine in Scottsdale is not to be missed!
SumoMaya
With its unique seasonal fusion cuisine, SumoMaya celebrates the flavors of distinct cultures. In stylish and dynamic surroundings, you'll receive unparalleled quality and customized care.
SumoMaya Mexican-Asian Kitchen is Scottsdale's most fascinating dining experience, combining Tapas-style tiny plates with the large, robust flavors of both Latin America and the Far East.
You'll want to travel with them again and again because of their unwavering commitment to acquiring the greatest quality ingredients and giving the best possible guest experience.
Blue Agave Mexican Cantina
The Blue Agave Mexican Cantina is a neighborhood restaurant that mixes the colorful ambiance of a Neighborhood Mexican Restaurant with the soothing flavors of classic Mexican cuisine.
Entrees include Ultimate Chimichanga, Fish Tacos, Pork Arepas, and more. The menu at Blue Agave Mexican Cantina includes all of your favorite Mexican dishes, with spiciness levels indicated on each item. To begin, get the extremely spicy kettle Carne, a jalapeño steak sandwich, or Oaxaca chicken tacos. Enchiladas, burritos, and nachos are just a few of the dishes that you will enjoy.
Guests can also try a wide range of beers, wines, and mixed cocktails. If you enjoy sports and the nightlife, they have 14 televisions for your watching pleasure, and the bar is open until late at night.
Los Sumbriros
Los Sombreros serves enhanced contemporary casual cuisine inspired by Mexico's culinary capital, Oaxaca. Los Sombreros has had a devoted following since 1994, thanks to its delectable Mexican cuisine provided by a family of friends, many of whom have worked there for decades.
Los Sombreros is a well-known destination for delectable meals and delightful beverages. It has gained a reputation as the Valley's ideal locally owned Mexican food eatery, with outlets in South Scottsdale, Uptown Phoenix, and Mesa.
The Steve-a-Rita, named after their close buddy Steve, the legendary bartender who invented the famed premium margarita, is a must-try. This restaurant also offers vegetarian and vegan options, as well as gluten-free options.
Los Sombreros prepares authentic recipes in a rustic, Mexican cantina-style house with one of the best patios in town.
Jalapeno Inferno
In a stunning modern location with a big patio, Jalapeno Inferno serves gourmet meals in a Southwestern-Mexican setting. With pillowy soft flour tortillas, extra crispy tortilla chips and salsa, and a creative margarita menu, the family-owned restaurant with two locations in Scottsdale has built a reputation for itself.
To start, order the "Illustrious" green corn tamales, which are two steaming hot tamales cooked with fresh sweet white corn masa and loaded with a mixture of Mexican cheeses and green chiles.
The menu includes classic Mexican, Sonoran, and Tex-Mex meals such as the popular West Texas barbacoa tacos, which consist of two soft flour tortilla tacos packed with grilled chicken cooked in a sweet and sour mango-chipotle barbecue sauce
A magnificent upstairs dining area, which can be rented privately, gives the venue a "big city" atmosphere. In the summer, a full wraparound patio with a "firewall" is the place to be. Happy Hour is also offered throughout the restaurant and has quickly become one of the most popular in Scottsdale.
Recent Posts