15 Stunning New Mexico Spa and Resorts you'll want to book!
Best Resorts in New Mexico: New Mexico is known as the "Land of Enchantment" and it makes for the perfect getaway. If you think New Mexico is only deserts and sand, you haven't seen these New Mexico Luxury Resorts.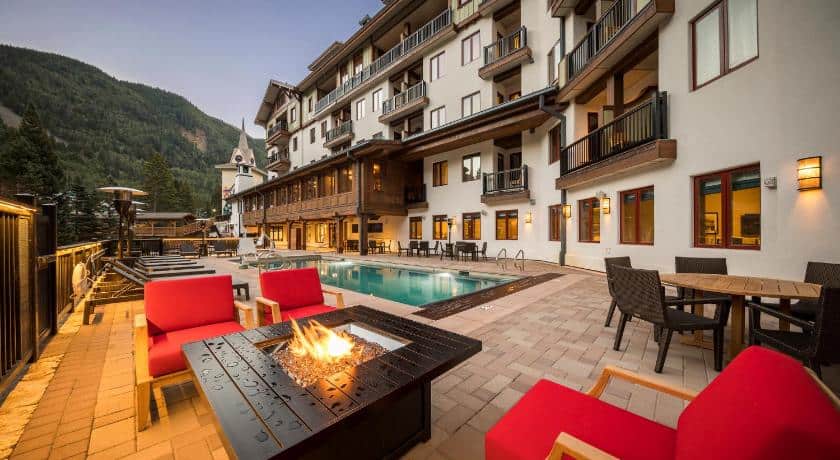 There are beautiful mountain resorts in New Mexico and lake resorts in New Mexico. The New Mexico 5 star resorts are some of the best in the world and you need to see them to believe them.
New Mexico has a lot to offer and is worth a visit whether that is summer or winter. You can spend your days exploring the desert landscapes and canyons and then spend the night looking at the stars with a bottle of wine in front of the outdoor fire. These luxury hotels, New Mexico have something for everyone. There are especially a lot of Santa Fe resorts on this list.
You can also check out my post on 25 Best Places to Visit in New Mexico.
Thank you for supporting this website written by an American. This post may contain affiliate links. This means I earn a small commission on these links at no extra cost to you.
Ojo Caliente Mineral Springs New Mexico Resort and Spa
Opened in 1868, Ojo Caliente Mineral Springs Resort & Spa is considered as one of the oldest natural health resorts in the U.S. Their sulphur-free, geothermal mineral waters have flowed from a subterranean volcanic aquifer for thousands of years. For centuries, a lot of people have been going to this hot spring to heal their mind, body, and spirit through the special powers of the water.
They offer a variety of lodging accommodations, including new enchanting suites and cottages, the historic hotel and private homes. They take pride in their exquisite spa treatments and relaxing private outdoors pools, but you need to make a prior reservation before you arrive.
Aside from it, you can also spend your day hiking or biking trails that feature beautiful and calming surroundings. And to finally cap off your night, you pick your favorite win at their wine bar and lounge. You shouldn't also miss dining at the Artesian Restaurant where it is a fusion of local flavours and global cuisine.
Four Seasons Resort Rancho Encantado Santa Fe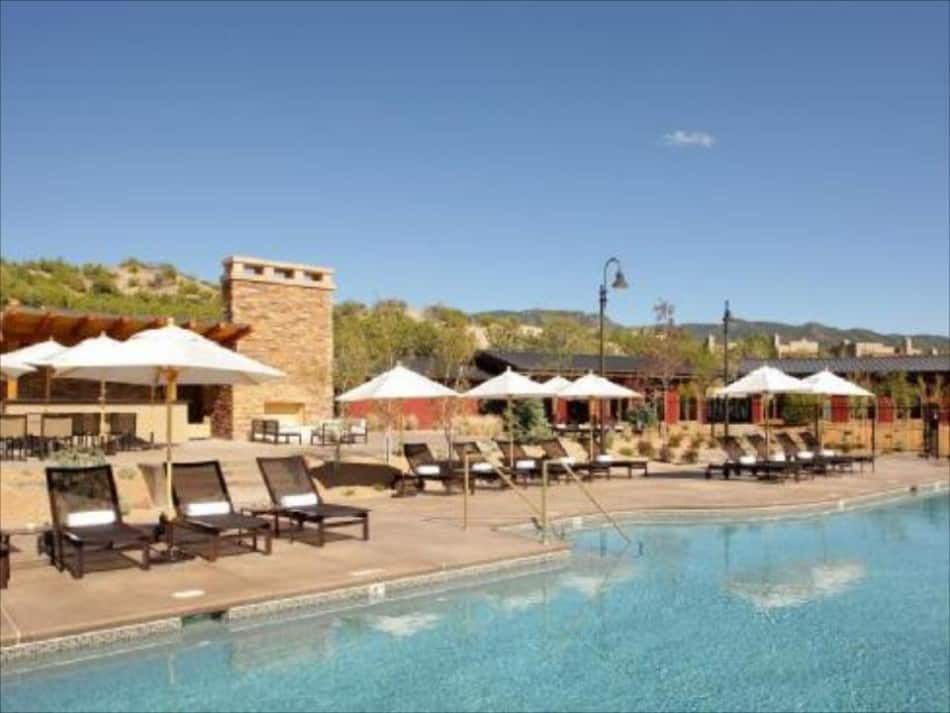 Four seasons is a luxury boutique resort set in the middle of 57 preserved acres in the foothills of the Sangre de Cristo mountains just outside Santa Fe. There are a total of 65 rooms in this resort and each is decorated to feature the marvelous Santa Fe setting – specifically its red-toned landscape and glorious views.
Aside from its exquisite and luxurious accommodation, this resort serves as your playground too. Their "Adventure By Design" program offers unique and customized experiences led by local expert guides. You can discover Santa Fe's hidden gems, renowned culture, or if you are a little adventurous, you can embark on an epic mountain biking, hiking, rating, fly fishing, to name a few.
And after a whole day of exploring the wonders of Santa Fe, you can cap off the night by lounging on their heated infinity pool or try their full-service Spa for a personalized wellness journey to relax the mind, body, and spirit.
They also have an extensive menu at the in-house Terra restaurant and don't forget to try their signature dish – steak!
Rosewood Inn of the Anasazi – unique places to stay in New Mexico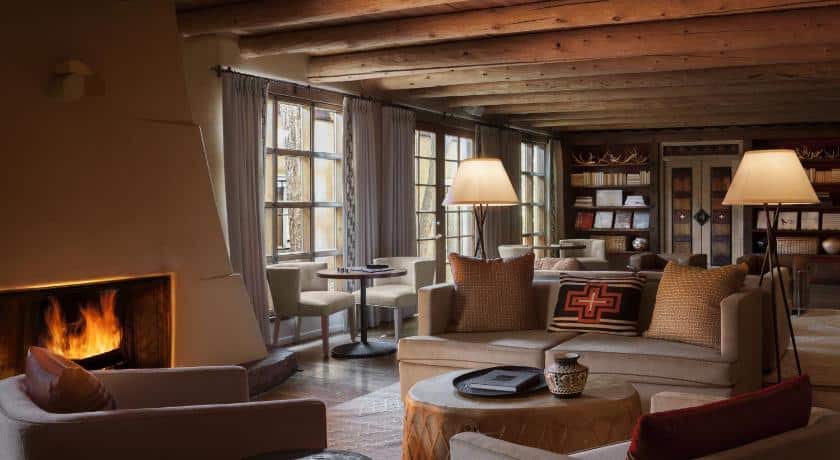 Rosewood Inn is a boutique resort situated in Santa Fe that perfectly blends the history of the region's Native Americans, early Spanish settlers and the local arts scene. If you are looking for an accommodation that has easy access to the marvelous surroundings of Canton Road and Bandelier National Park, this is the perfect resort for you.
The Inn features a total of 58 rooms with handcrafted furnishings and traditional wooden ceilings. The interiors in the guest room reflect a combination of modern and sophisticated aesthetic while still featuring the Southwestern vibe.
The inn is also strategically located just steps away from the city's galleries, shops, and museums. But you can also take advantage of their wellness center that has an in-room massage and aromatherapy treatment to give you that rejuvenating feeling.
To complete your Anasazi experience, you can choose to dine at any of their three restaurants that have locally-inspired dishes and a collection of world-class tequilas.
La Posada de Santa Fe, a Tribute Portfolio Resort & Spa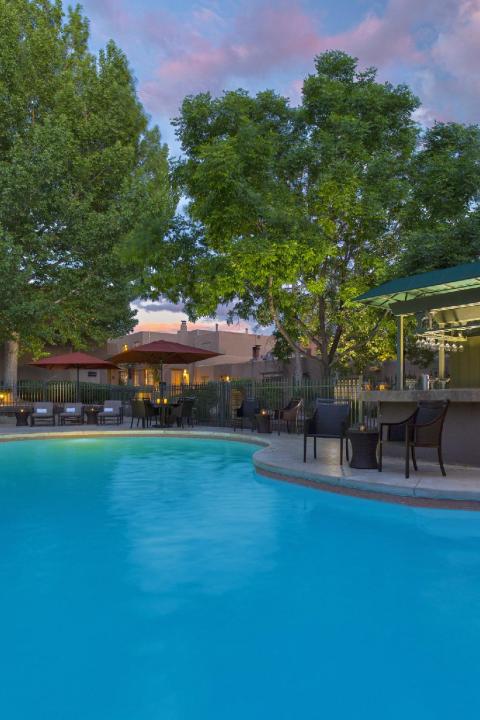 Situated on six acres in the heart of Santa Fe, La Posada is the only luxury resort in downtown Santa Fe. In fact, it has one of the most perfect locations in the city because it is just steps away from the historic Plaza and Canyon Road and it is a sought-after AAA Four-Diamond resort both for leisure and business travel.
This award-winning resort gives you a village vibe rather than a typical resort-hotel. They have a total of 157 casita-style rooms and suites and each casita is uniquely designed, but all of it features exposed wooden beams and traditional adobe-style walls, together with luxury touches.
Don't forget to melt away all the stress and have a good detox at their on-site spa. It offers high-quality treatments done by expertly trained professionals. In addition to their spa, they also have a salon where you can have a full-service, weekend yoga, and pilates classes.
Sunrise Springs Spa Resort
Sunrise Springs is a top destination spa resort in Santa Fe due to the legendary waters of Sunrise Springs that have been a number one source of rejuvenation for weary travelers since time immemorial. It boasts of its 70 acres of garden, walking paths, and scenic high desert landscape.
The resort has 20 spacious casitas with local artisan touches, and each casita has a gas fireplace and private courtyard. You can also choose from their 32 garden view rooms overlooking the sacred Medicine Wheel.
To make the most of your stay at Sunrise Springs, you can sign up on their wellness services. It is the best place to relax, reflect, and rejuvenate for total well-being. They also have spa services that offer bodywork & therapeutic massage, skin care, and energy healing.
Dining services are also offered in the resort. They embrace the idea that food is a potent elixir for the body and mind that is why they make sure that all the ingredients are locally sourced from local farmers so that they can create vibrant and flavorful dishes.
The Hacienda & Spa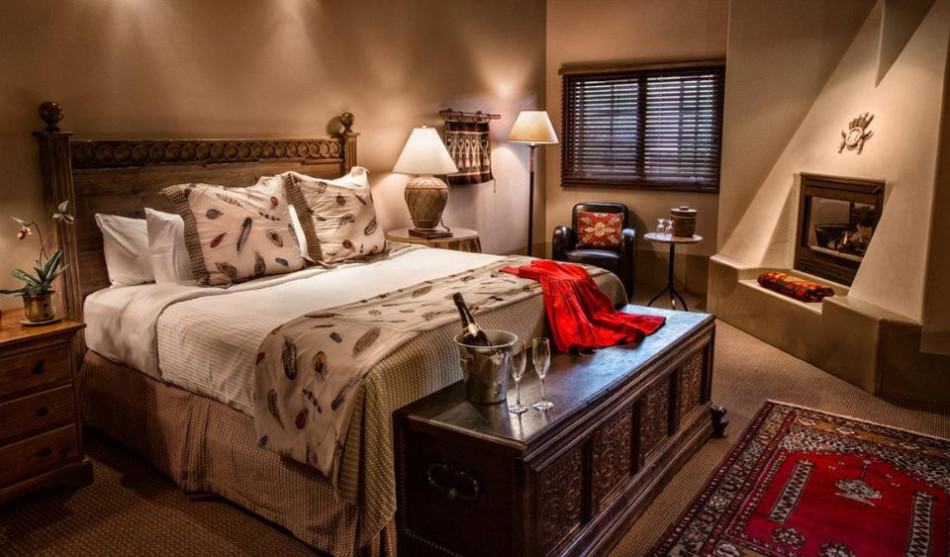 The Hacienda & Spa promises a relaxing and enriching stay in the only Native American-owned hotel in downtown Santa Fe. The hotel is well-positioned in Santa Fe City Center and it is just within the vicinity of popular city attractions such as Kowboyz, William Siegal Gallery, and Mnmf Warehouse.
They offer world-class facilities to make your stay a wonderful and memorable one such as 24-hour room service and front desk, facilities for disabled guests, express check-in/check out, and luggage storage. And there are128 rooms available over 3 floors and each room provides a cozy and pleasant feeling. The Hacienda also features spacious guest rooms and cozy fireplaces to keep you warm, especially when it's chilly.
Amaya – the hotel's official restaurant invites an atmosphere that encourages guests to linger on the restaurant's glass-enclosed patio and their chefs source out the best possible ingredients that they could find to create contemporary menus.
Adobe and Pines Inn Bed & Breakfast New Mexico family resorts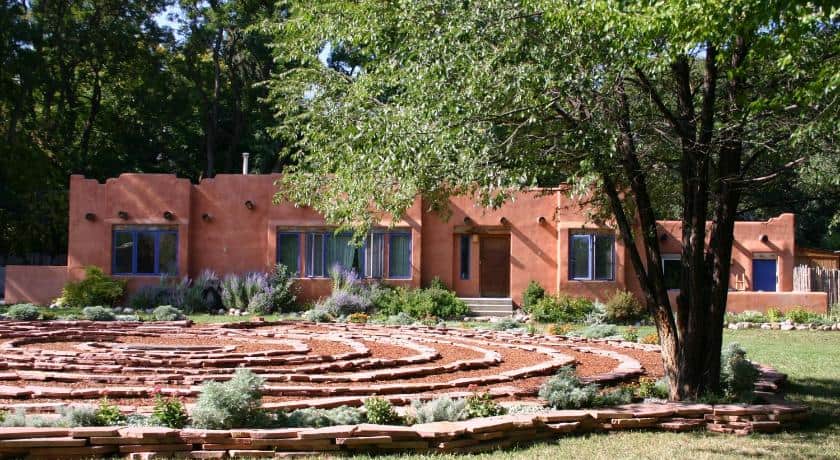 For weary travelers who need a place to relax and recharge, Adobe and Pines is an excellent choice especially if you are visiting Rachos de Taos.
This B&B is famous for its romantic environment because of its scenic country grounds and private patios that allow you to stroll and sit. In fact, The Inn was named Top Ten Most Romantic B&B by American Historic Inns.
Each guest room is uniquely designed with different amenities such as a f;at screen TV, air conditioning, a kitchen or kitchenette, private sauna, outdoor private hot tubs, balconies and patios, and walk-in showers.
Guests can also relax and appreciate the works of fine art by Taos artists, or enjoy the Inn's DVD, books, and CD music collections, as well as a wide-ranging array. True enough, you will never run out of fun things to do here.
They serve hearty and healthy breakfast daily in their picturesque breakfast room. Plus, you can customize your meals depending on your special dietary needs, just let them know ahead of time.
Hyatt Regency Tamaya South Santa Fe, New Mexico luxury hotels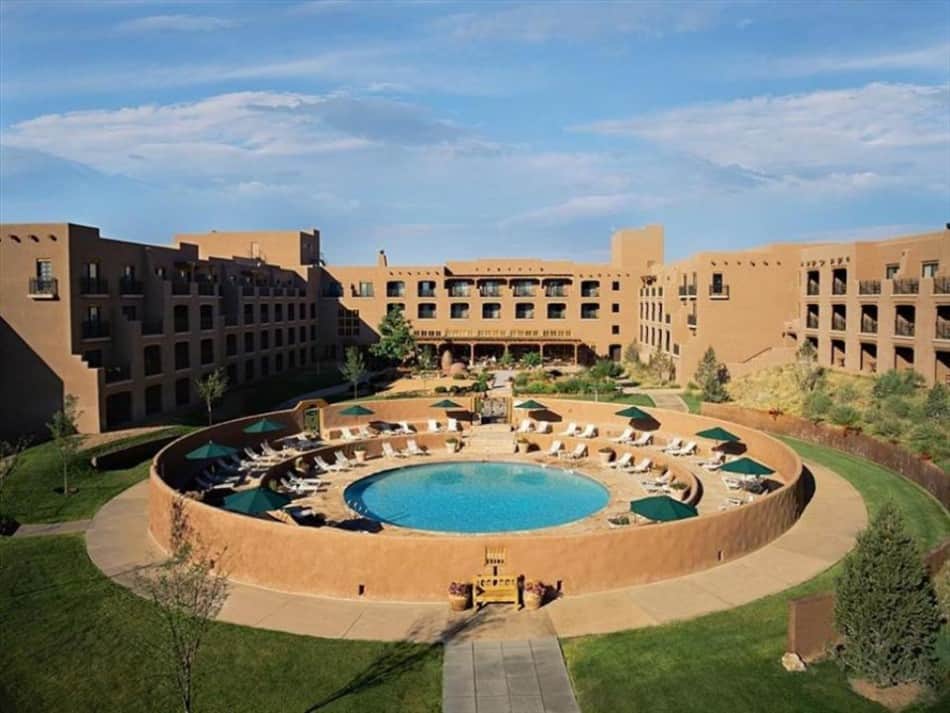 Staying at Hyatt Regency will give you a complete experience of the ancient lands of the Tamayame people and it is situated on 550 acres of stunning scenery. This award winning luxury resort in Santa Fe showcases the ancient culture and traditions of Tamayame people. You can explore the whole place by horseback riding, playing on the golf course, or perhaps by looking for a hot air balloon ride. 
All of the rooms in the resort showcase traditional designs, made with natural materials and enriched with premium amenities such as Hyatt Euro Pillowtop Posturepedic bed, large flat screen TV, free Wi-Fi, and spacious bathrooms. And when you wake up, the breathtaking view of the Sandia Mountains or Twin Warriros Golf Course will greet you in the morning accompanied by the chirping of the birds.
Their newly-renovated Santa Ana Cafe features indigenous influenced American fare, local New Mexico classics and vegetarian and gluten free options. You can choose to dine indoors or on the beautiful covered patio that has a view of the Tuyuna Mesa.
Hilton Santa Fe Buffalo Thunder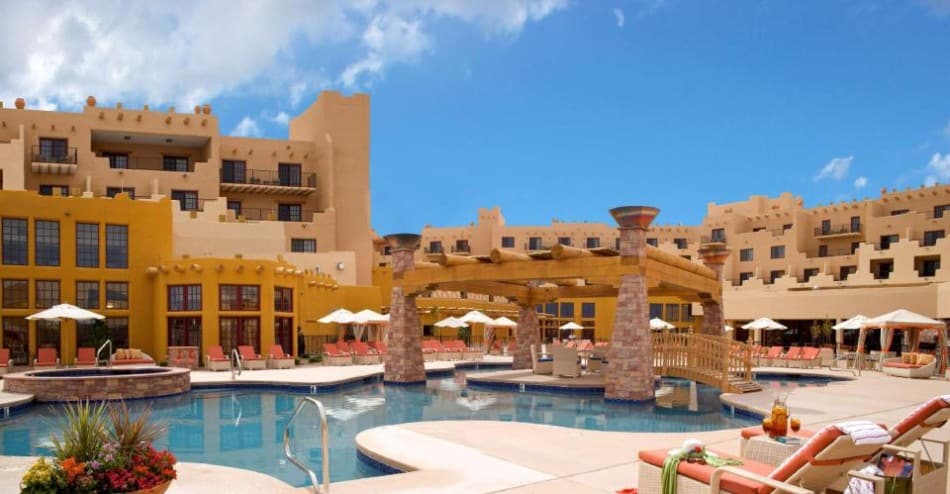 If you are looking for a romantic getaway with your significant other, look no further because Hilton Santa Fe Buffalo Thunder is the perfect one for you. You will find a lot of reasons to love this resort in Santa Fe because not only does it feature world-class facilities such as a casino, spa, three golf courses, six restaurants, it also has a nightclub, entertainment venue, and you can even have your dream wedding on their wedding chapel.
As for the rooms, you can choose between mountain view or pool view. Each room has an air conditioning unit, desk, flat screen TV, private balcony, closet, walk-in shower, and a lot more. And after a busy day of exploring the whole property of the hotel, you can take a dip at the pool. And for an even more relaxing experience, you can head to the Spa and ask for therapeutic deep tissue massages and body treatments.
Shady Brook Inn Resort
Shady Brook Inn Resort is located just next to Carson National Forest and a 15-minute ride to El Valle Escondido Golf Course. This resort may appeal like a motel to you but you will be more than pleasantly surprised by what it has to offer to its guests.
They have a total of eight guestrooms and have an on-site restaurant, free WiFi, and free parking. All the rooms are furnished with a kitchenette, living rooms, and dining areas. Bathrooms have hair dryers and free toiletries. The pillowtop beds have premium bedding to give you quality sleep at night. The standard amenities that Shady Brook are washers/dryers, fireplaces, and private yards. Housekeeping is also provided once per stay. 
Ruidoso River Resort & Inn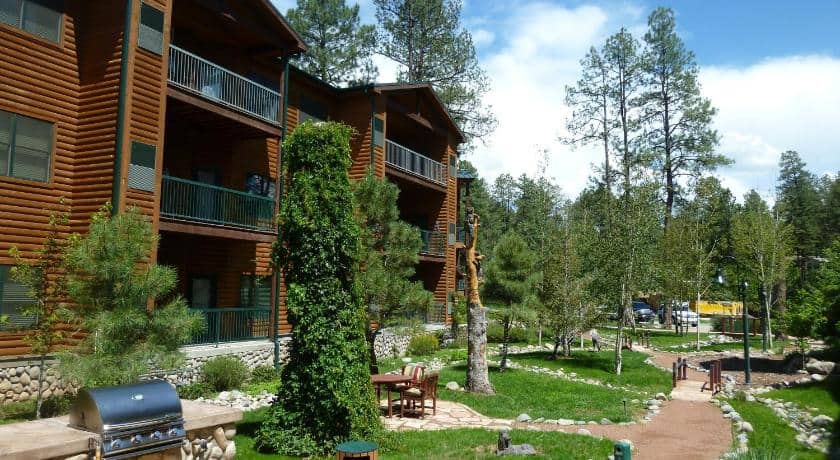 Ruidoso Resort is the only lodging property that is located right alongside the river. The resort itself is very unique because it is a little bit of a hotel and a condo at the same time. Some condos offer a river view which you can listen ti the rhythm of the river flowing right past your balcony, while other rooms have views of the courtyard waterfall that runs throughout the common grounds. 
Each condo features a cozy gas burning fireplace, basic appliances, well-stocked kitchens, spacious bathrooms, and comfortable furnishings. Almost all the units in the resort have level entrance by way of floor level access or via elevator. And good news for furparents, some units are pet-friendly but for small dogs only.
Eldorado Hotel & Spa Santa Fe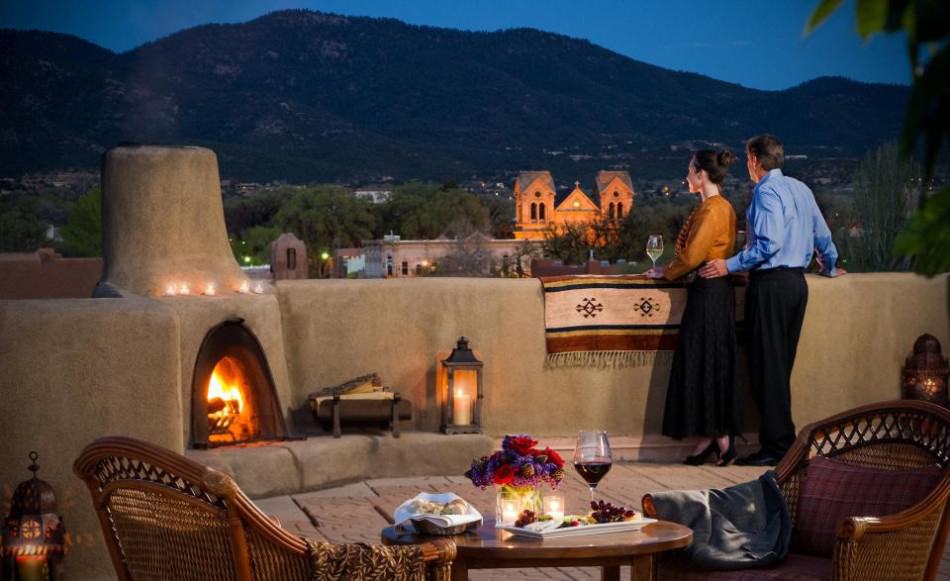 Eldorado Hotel & Spa is regarded as one of the most luxurious hotels that you can find at Santa Fe. This award-winning, AAA Four-Diamond rated hotel is located near Santa Fe's historic center.
The spacious luxury rooms have spectacular mountains or city views, with balconies, and wood burning fireplaces. And soon, the resort will be opening its most exclusive rooftop pool that has a bar and event space that feature the best views in the city. And don't miss out to dine at the resort's Old House Restaurant that serves local culinary dishes.
The Inn of Five Graces
Two designers Ira and Sylvia Seret transformed a disused group of traditional adobe buildings into a hotel of what we know now as The Inn of the Five Graces. The birth of the hotel was believed to be a showcase of the combined creative talents of the Serets.
This 24-suite luxury hotel is filled with exotic treasures and eastern-artefacts collected on travels through Central and South Asia. Each of the luxury suites has wood burning fireplaces and lush fabrics, and the bathrooms have tile mosaics and deep bathtubs to give you that relaxing and luxurious vibe.
And make sure to try out the Spa's High Mountain Tibetan treatment room to complete your whole experience at The Inn of the Five Graces. And after pampering yourself with a treatment, head to the adjacent 315 Restaurant & Wine Bar for a sumptuous meal.
Hotel Chaco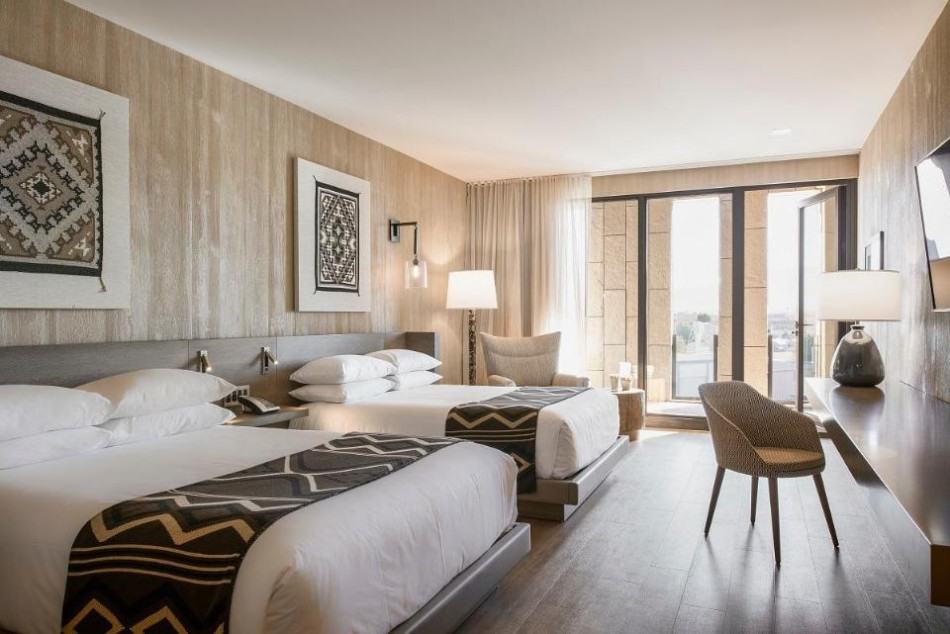 Hotel Chaco is one of the latest luxury modern hotels located near the heart of the Old Town Albuquerque and urban Sawmill District. The hotel was first established in 2005 to develop culturally distinct hotels and resorts.
They have five suites that you can choose from and all of the suites provide a comfortable layout and relaxing environment. Each room has an air conditioning unit, flat screen TV, and private balcony.
And even if you are on a vacation, you won't miss out on your workout because they have a gym that is complete with equipment such as treadmills, ellipticals, stationary bikes, medicine balls, resistance bands, yoga equipment, and more. They also have an outdoor pool that is surrounded by cultivated gardens.
The Blake at Taos Ski Valley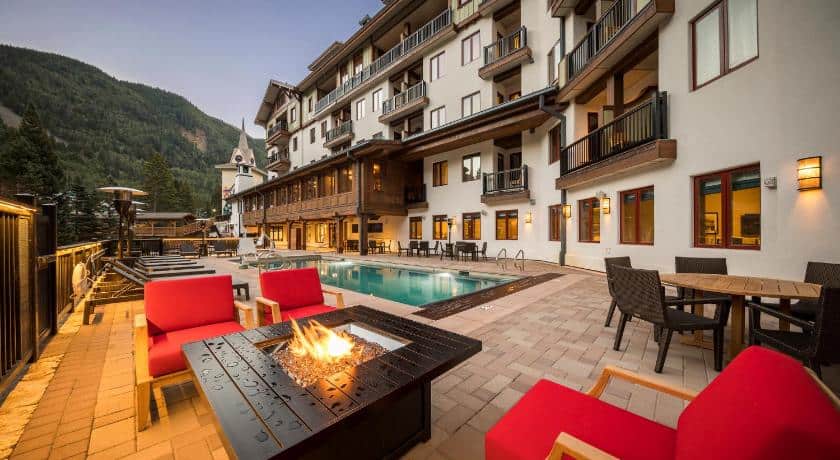 The Blake is an 80-room alpine guesthouse located at Taos Ski Valley. It is a unique and magical destination especially for people who are into skiing and snowboarding. Their rooms have complete amenities such as flat panel televisions with Dish Network, gas fireplace, full kitchenette, coffee maker, hair dryer, and more. Plus there are pet friendly rooms that are available at The Blake.
They have a Spa & Wellness Center where you can renew, energize, restore, and purify your mind, body, and soul. Spa treatments include massages, facials, body treatments, and oxygen bar. What more can you ask for? This place is just so amazing. And don't forget to dine at 192 At The Blake that is open daily for breakfast, lunch, and dinner.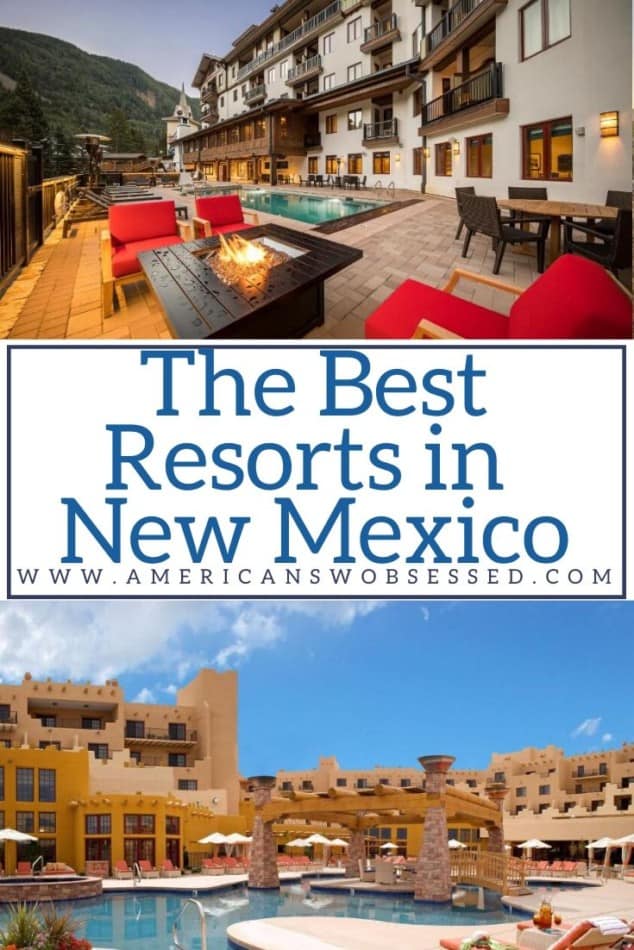 Recent Posts