15 Best Pumpkin Patches in Arizona (Fall Spots)
AZ Pumpkin Patch: Are you looking for the best pumpkin patch in Arizona? This list includes pumpkin patches around Arizona so you can find the perfect corn maze and pumpkin patch near you.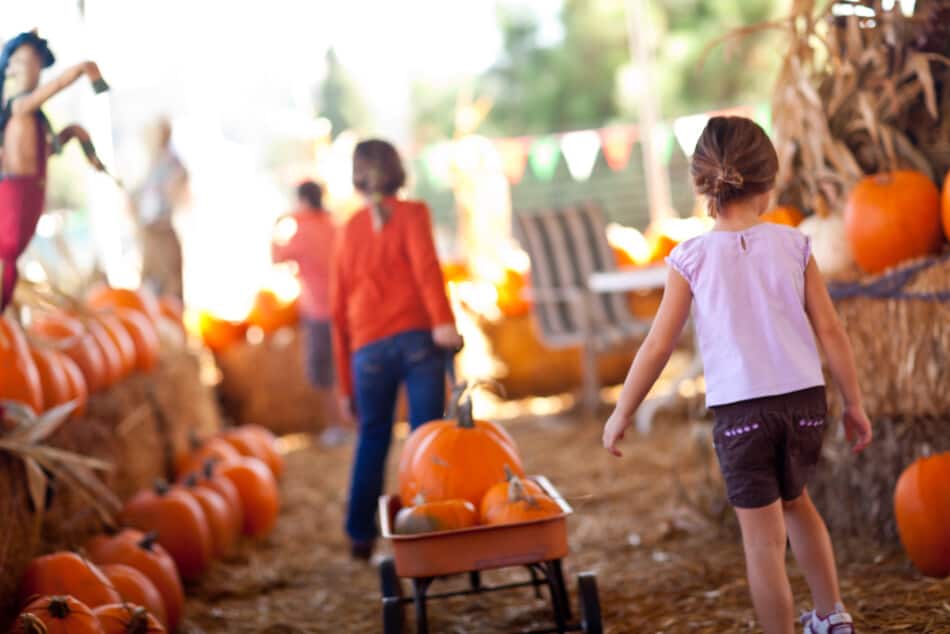 I've listed all the information you need to visit these pumpkin patch farms with their address and website so you can plan your trip. I have included all the best pumpkin patches in AZ including:
Phoenix pumpkin patch
Flagstaff pumpkin patch
Prescott pumpkin patches
Glendale pumpkin patch
Gilbert pumpkin patch
Get ready to have some fall fun and check out these pumpkin patches in Arizona.
15 Awesome Arizona Pumpkin Patches and Corn Mazes
Location: 14629 W Peoria Ave, Waddell, AZ 85355, United States
The Justice Brothers Ranch is the perfect place to pick pumpkins near Phoenix.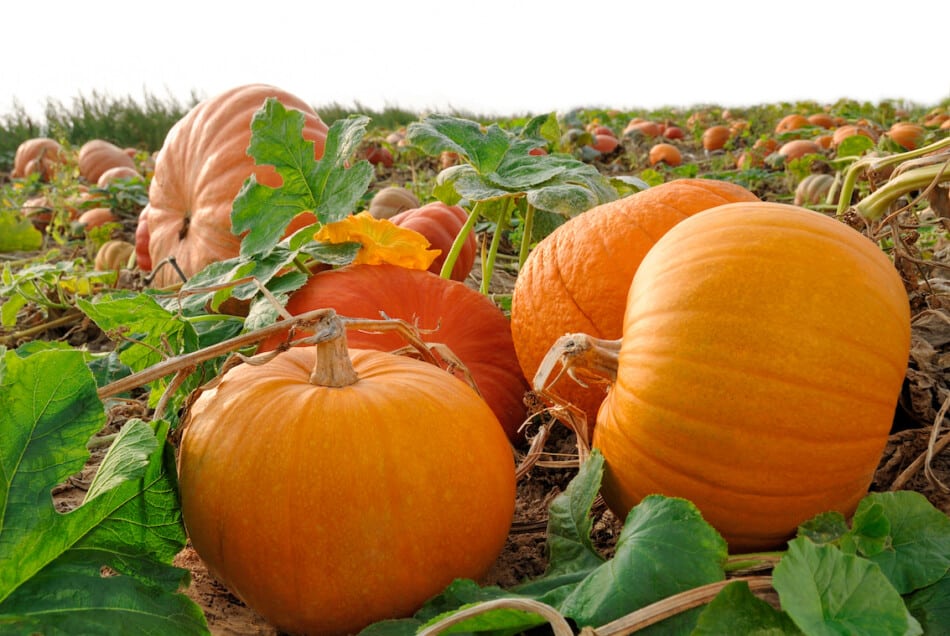 At the heart of Waddell, AZ this ranch has been in service for more than 90 years and has continued to provide the people with the best citrus that the market has to offer, but that isn't the only thing they have going for them.
Justice Brothers Ranch also provides the best experience for people who want to take some time off the city life, from their U-pick experience to their marvelous Pumpkin patch which is free admission for all to see.
You can decide what you want to do on the ranch, from choosing your pumpkin from the patch itself to decorating it.
This is fun for the whole family and you can also enjoy hanging out with your friends here. You can take photos in the pumpkin patch and the Justice brothers have made it so that the patch is easily accessible and beautiful to look at.
So what are you going to do for Autumn? Reconnect with nature at Justice Brothers Ranch, a west valley legacy.
Location: 26540 N Scottsdale Rd, Scottsdale, AZ 85255, United States
Release your inner wild side here at MacDonald's Ranch, home to the premier Horseback Riding Stable of Arizona.
This ranch is located in the Sonoran Desert in Scottsdale, AZ and has been a prime spot for tourists and locals alike as a vacation destination all year round, with features that are fun for the whole family.
There are pony rides for children under 10, a petting zoo and a mechanical bull. This is the place to spend the full day!
And they have lots of delicious food from Burgers, pulled pork sandwiches, brisket sandwiches, hot dogs, veggie burgers, nachos, snow cones, and lots more!
But the best thing about the Ranch is the magnificent view of the fall season. You can explore the Pumpkin patch, decorate pumpkins and go through the hay-bale maze, or let the kids on the track with the pedal cars.
Location: 12907 E. State Route 169 Dewey, AZ 86327
Mortimer Farms has something for everyone in October!  There is a pumpkin patch and a corn maze.  There are also farm rides and activities for the kids.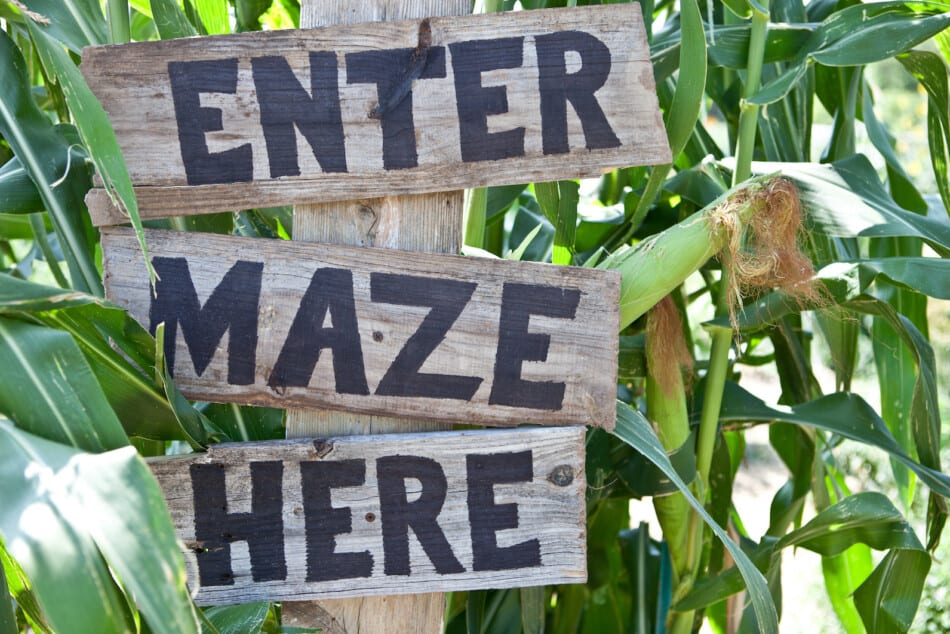 The biggest and most visited event of Mortimer Farms is the Fall exclusive Pumpkin Fest and Corn Maze. This event only ever held from September 26th to October 31st is one of the biggest events in Dewy, Arizona. From Farm inspired rides to the giant corn mazes, and so much more, this event has it all!
And the highlight of the event is the Pumpkin Patch that Mortimer Farms had all grown organically for this event, choose your pumpkin and decorate it to your hearts' delight.
The kids can meet a real farmer and they can pick the produce for your next meal.
Mortimer farms not only give you a taste of the farmer's life, but they also have a variety of meats, bread, and produce, all organic and fresh from the farm, in their Country Store.
Do away with the hustle and bustle of the city, and immerse yourself in the farmer life here at Mortimer Farms.
Location:1663 E. Baseline Rd. Gilbert, AZ 85233
Load up your friends and family and take a trip for the Fall season, at Mother Nature's Farm.
This family farm has been in service since 1968 and has been producing fresh and crisp produce ever since.
The owners strive to create an atmosphere that not only is fresh and new for the local and international visitors but also not commercial enough to lose that authentic farm touch.
Mother Nature's Farm provides a variety of services that are second to none in the state of Arizona, such as school tours and guest tours around the farm. They also have a child-friendly hay bale maze, riding on a hay-bale tractor ride, and the fall exclusive pumpkin patch that all look forward to, all of which were crafted by the family.
Mother Nature's farm also has an event that is looked forward to by visitors of all ages, the Pumpkin patch of Mother Nature's Farm which is the highlight of the Farm.
The pumpkin patch has a lot of features and activities you can join in on from pumpkin decorating to a county style fair. There is also food made from the produce of the farm to picnic tables to have a view of the marvelous foliage of the fall season.
So load up your friends and family and take a trip to Mother Nature's Farm and join the farm fun!
Location:24810 S Rittenhouse Rd. Queen Creek. AZ 85142
Autumn has a lot of perks as a season, it is not too hot nor is it too cold to be outside and the foliage around is picturesque.
Visiting Schnepf Farm in the autumn is waiting for!
This Farm is not only famous for its fresh produce and country store, but it is also more famous for the biggest event in Queen Creek, Arizona the Pumpkin and Chili Party.
This event has been the most anticipated in all of Arizona not only for its Agritainment Park but also for the different foods and stalls available.
This Agritainment Park features amusement-park-type rides with a country twist which rake in the visitors for being a unique and fresh perspective of a Farmland park from hay-bale tractor rides and corn-dogs to decorating your pumpkins.
The real highlight of the Schnepf Farm is the Pumpkin patch which has been cultivated with love and care for it to be the one to go to in all of Queen Creek.
Schnepf Farm prides itself not only on its fresh produce and lively entertainment but also its Bakery which has been gaining traction to not only the locals but also the visitors from all around America for having the best farm-fresh pies in America.
So when the leaves start changing colors, Schnepf Farms is where you want to be.
Location: 5726 N. 75th Ave. Glendale AZ 85303
Tolmachoff Farms, based in Glendale, Arizona, is a one-of-a-kind four-generation family farm. In the early twentieth century, the farm farmed cotton, wheat, and corn. Bill Senior began selling plums from a roadside stand in the early 1970s, and the pick-your-own farm fresh food stand has grown steadily since then.
Tolmachoff Farms holds a lot of fame for their seasonal event the Pumpkin Days & Corn Maze which features many activities that families can enjoy on the farm.
From petting zoos and hay-bale rides to Haunted Corn Mazes, this event is the highlight of the season, as there is something for every member of the family.
The Pumpkin Days & Corn Maze also features a magnificent pumpkin patch where you can pick your pumpkins and decorate them with the family. With so much to do and so little time doing them all at Tolmachoff Farms.
Location: 4011 S. Power Rd., Mesa, AZ 85212
The Fall Festival at Vertuccio Farms is a welcome event to the best season in Arizona. The festival features an array of fun, from an elaborate corn maze, a mobile petting zoo, to a stunning Pumpkin Patch.
This farm makes sure that you can enjoy your time with your family in the clean crisp air of the farm. See a fresher perspective on Farm life and have the kids take a tractor ride as you take a tour of the farm.
You can also stroll through the pumpkin patch and choose your pumpkin to decorate with friends and family.
So once the weather cools and Arizona welcomes the new season, drop by Vertucccio Farms' Fall Festival, you surely won't regret it.
Location: 610 S State Route 89A Flagstaff, AZ 86005
Viola's Flower Garden is a Flagstaff, Arizona-based nursery that has been in operation since 2001. We take pleasure in being Flagstaff's Halloween headquarters. You'll appreciate selecting out your Halloween pumpkins in our country setting among the pines.
Viola's Flower Garden is a lively little garden that isn't the most well known of the Pumpkin patches found in Arizona but this garden has a seasonal Pumpkin patch that features a little bit for everybody.
From a gorgeous pumpkin patch to old-fashioned games, Viola's Flower Garden truly has a little bit for everyone to enjoy.
You can immerse yourself in the vibrant collection of flowers and different herbs as you decorate your pumpkin with your family.
One reviewer said:
"Viola's Pumpkin Patch. I was so delighted to experience this. Stunning displays of pumpkins and decorations. We bought four pumpkins this month. Perfect location for photographs. Very friendly welcoming staff. "
Location: 381 S. 1st E. Street Snowflake, AZ 85937
Just off the road from Snowflake, Arizona there lies Willis Farm & Ranch, one of the farms in Snowflake. This beautiful farm has been around for 96 years.
This farm brings joy to the people in forms of entertainment and events, most notably the October Festivities, which feature so many activities to do with the family such as checking out the Pumpkin patches and decorating them with the kids, or traversing through a haunted
Cornrow maze, even playing Laser Tag with your friends in the cornfield, there is a myriad of things you can do at Willis Farm. But the most notable thing of all is to spend time in this season with family as you do all these fun activities, so just off the road from Snowflake, Arizona lies Willis Farm & Ranch a place you will never forget.
Location: 2081 W Hardy Rd Willcox, AZ 85643
Autumn, the season in which most would describe as apple-picking season or even the season of Thanksgiving, and what better place to pick apples than at Apple Annie's Orchard. Apple Annie's Orchard has provided the nation with the best apples on the market since the 1980s and has recently been voted as The World's Best Place to eat Apple pie! And not only is it known for the apple pie, but it is also well known for its magnificent pumpkin patches which showcase many pumpkins ranging from all shapes and sizes, and corn mazes that leave you Corn-fused, they even have hayrides after you pick your pumpkin. So what better place to pick apples than at Apple Annie's Orchard, home to farm fun.
Location: 14950 N Trico Rd Marana, AZ 85653
Summer has ended and cooler winds now blow through Arizona, what better way to enjoy the season than to spend some time away from the concrete jungle and into the festive events of Marana Pumpkin Patches. This beautiful farm celebrates the season by opening up its doors to the masses and catering to them with so many rides and attractions, you wouldn't be able to finish them in a day.
From the famous Marana corn maze which splits into different difficulties, park attractions like the cyclone swing and honey pot spinner, to pig races, there is so much to do at this farm. But the highlight of the farm is their 50-acre pumpkin patch, which you can pick and choose which pumpkin you can take home! The season has changed, and what better way to spend it than at Marana Pumpkin Patch it's Farm fun for the whole family.
Other Cool Fall Festivities in Arizona
Billy Moore Days
LOCATION: Western Avenue in Old Town Avondale
ADDRESS: 351 E. Western Avenue, Avondale, AZ
DATE: October 15 – 16
Billy Moore Days, an event that celebrates the achievement of the city's pioneer, William "Billy" Moore, who established the once stagecoach stop to the beautiful city it is now. This event lasts for two days and is jam-packed with fun, as this event holds a variety of activities for locals and visitors alike to enjoy, such as The Billy Moore Days Parade, Live Music Shows, Stunt Shows and so much more. You might say you are guaranteed to have a good time, that is why Billy Moore Days are certainly one to look forward to in Fall.
Address: 3005 E Queen Creek Rd, Gilbert, AZ 85298, USA
Date: October 15th
Enjoy an authentic German experience, as you throw on that lederhosen at the Gilbert Oktoberfest. This event was introduced to the city of Gilbert, Arizona in 2019 and has gained traction as a genuinely enjoyable Fall event for both visitors and locals alike. This event features authentic activities, like traditional polka music, bratwurst eating contests, stein holding competitions, and live music. But the main attraction of the Oktoberfest is of course the finest craft of locally made beer and other traditional Ales. This event truly pays homage to the original Oktoberfest, as it brings this joyous event to the people of Gilbert, Arizona.
Location: 6751 N Sunset Blvd, Glendale, AZ 85305, United States
Date: Oct. 16
Ghost and Goodies is an event that not only features a Halloween experience but is also a hub for fun before the spooks start. This event has come to Glendale, Arizona in 2021 and has been well received ever since, from kids to parents, this event has a lot of activities that everyone can enjoy from trick-or-treating, and costume parties to many enjoyable games and live shows, you are sure to be on your toes the whole time there. This event truly sets the tone for the season.
Location: Peoria, AZ 85345
DATE: OCTOBER 9
The Great Pumpkin of Peoria, an event that kicks off the events to come of the Fall Season, this family-friendly event features a night market that displays a variety of local and seasonal goods, but not only that, this event also features tons of activities that anyone can enjoy, from art installations from the talented locals, to live performances, not to mention the beauty of the Fall colors. This event is truly the Kickstarter for future events.
Location: 2000 E Rio Salado Pkwy, Tempe, AZ 85281, United States
DATE: October 23
The Creep Candy Crawl truly is an event to look forward to this season. This event is one of the things that locals enjoy in the season, as the kids go around in their cute costumes trick-or-treating the stores around the Tempe marketplace, not only do the kids enjoy the event, but the locals also do enjoy the various activities around the market like the costume contest, the live music, and party, and the various stalls and prizes. The Creep Candy Crawl truly is an event to look forward to.
Location: 21001 N Tatum Blvd, Phoenix, AZ 85050, United States
Date: October 15 – 30
The events in the Fall have always been a common occurrence, and the Desert Ridge Pumpkin Patch is not an exception, but this pumpkin patch makes up for that with its personality. This Fall event features a variety of activities from pumpkin picking and decorating to face painting and free apple cider, the Desert Ridge Pumpkin Patch has always been popular to locals and visitors alike as it brings the true staple of the season, the beauty of Fall. From vibrant colors of the season to the magnificently placed pumpkins so much so that it could be considered an art installation. This pumpkin patch could indeed be one in a thousand patches in the season, but being the way it is the Desert Ridge truly makes up for its commonality with its personality.
DATE: October 22 and 23.
Location: 300 E Indian School Rd, Phoenix, AZ 85012, United States
Celebrate one of the biggest festivals of Mexico, the Día de Los Muertos Festival, in Phoenix, Arizona. This event celebrates the day of the day, in which it is believed that the souls of their ancestors will resurface to meet up with their respective families, to spend time with them once a year. As such this entails that the event will be festive and joyous with lively music and good food. The Día de Los Muertos Festival in Phoenix, Arizona features various activities that locals and visitors can enjoy, such as live traditional Mexican music and dances, bustling "Mercado" filled with jewelry, arts and crafts, and other trinkets from local artisans and vendors, to authentic Mexican dishes prepared for the festival. Día de Los Muertos Festival truly is one of the most culturally festive events of the season.
Recent Posts