Restaurants Winslow Arizona: Are you looking for the best restaurants in Winslow, AZ? This list has all the best Winslow, AZ restaurants you will want to check out.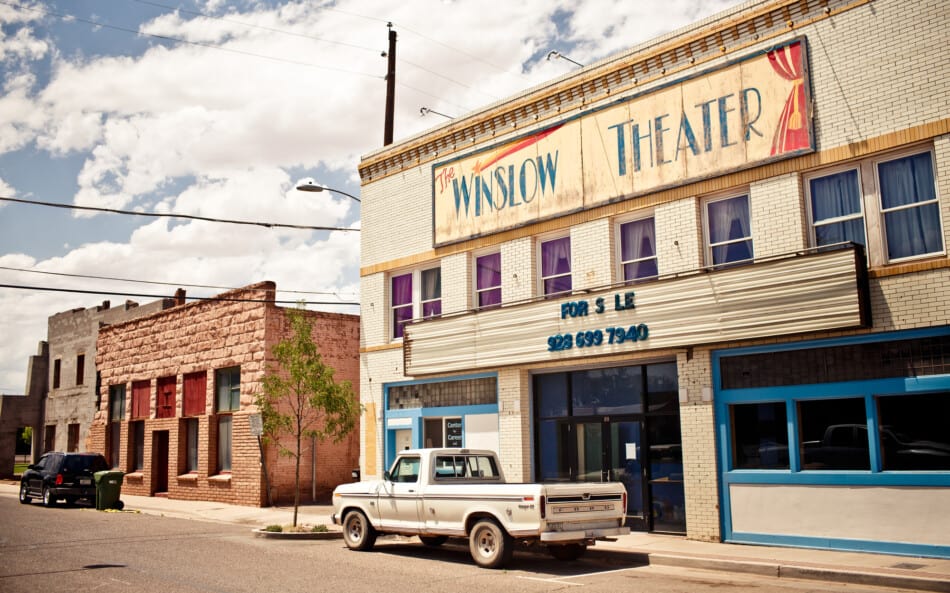 There is a lot of choice in these Winslow restaurants so you are sure to find something for everyone in the family.
15 Best Restaurants in Winslow, Arizona
RelicRoad Brewing Company
While approaching the RelicRoad Brewing Company, you cannot stop to visit the restaurant. They provide prompt and efficient service.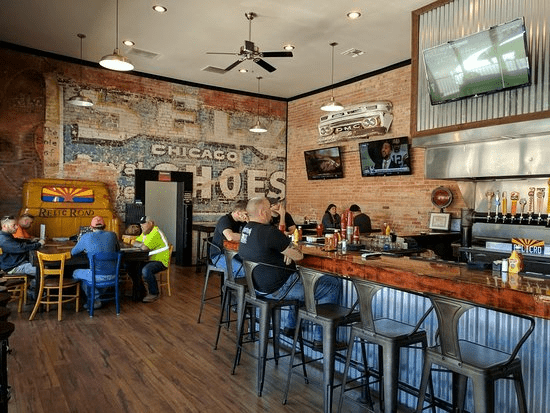 On the other hand, the service and food are outstanding. They provide more than twenty local beers and one of the city's tastiest burgers.
You can also try Deep Fried Zucchini and the Black Been Petty, a premium burger with a side of MAC & cheese. Overall, the location is safe.
Turquoise Room LLC
Turquoise Room LLC is close to a train station on Route 66, making it the best restaurant to satisfy your palate with delectable food.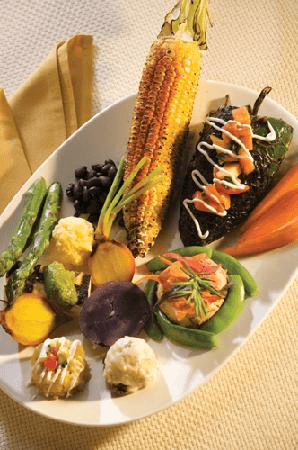 The cuisine is presented beautifully and is of the highest quality. The food is appealing to look at as well as to eat.
It is one of the top family-friendly restaurants, and the staff is responsible.
You may sample some of the best food in Texas, New Mexico, and the world. Try their vegetarian dream platter, house specialty soup, or the squash blossom starter.
Falcon Restaurant & Lounge
At this restaurant, choose something from the Mexican menu. Here, you may have delicious cheeseburgers, chicken steaks, and fried chicken.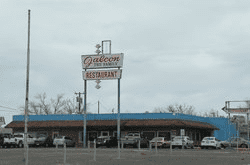 You might find that the French toast, biscuits, and coconut cream pie at Falcon Restaurant are delicious. Enjoying some tasty beer might be a good idea. Some visitors like the excellent tea and coffee served here.
This establishment is widely recognized for its excellent customer service and helpful staff that are always willing to assist you. You should expect to pay an average price for your meal. Guests may unwind here in the gorgeous décor and pleasant environment.
Brown Mug Cafe
Delicious tacos are famous in this restaurant. For any meal, you can try their food at any time. They provide a variety of recipes, all of which go well with items that contain beef.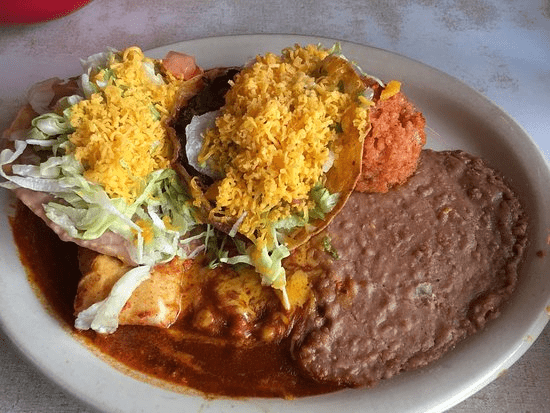 However, homemade chips, salsa, and chicken enchiladas with red sauce are equally delectable.
The cuisine is of the highest caliber in northern Arizona. The restaurant is situated near a popular tourist destination, so stopping by to satisfy your appetite is very convenient.
Sipp Shoppe
You are welcome to fill your appetite at Sipp Shoppe if you are in the vicinity of Winslow's 2nd Street. It is a delightful little breakfast spot with a variety of culinary choices. They taste great in root beer floats with hot dogs.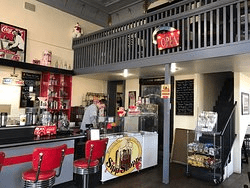 On the other hand, because it is a family-friendly restaurant, it is the perfect spot to go with your kids. Ice cream, ice cream shakes, chocolate shakes, and peanut shakes are all viable choices for kids.
You can go to the restaurant with your significant other for coffee as well.
Olde Town Grill
Chef John Sanders, who had served as the Executive Chef for the Sacramento Kings for more than ten years, founded the Old Town Grill on Main Street in Placerville, California, 18 years ago.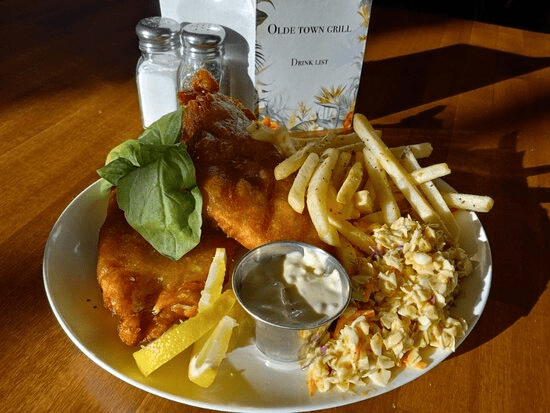 Try this out: Old Town Grill offers mouthwatering burgers, chicken sandwiches, expertly crafted salads, and daily specials that include buffalo and elk burgers in addition to other inventive fares.
Don't forget to visit the creamery, which serves root beer floats, milkshakes, and malts.
China Town Restaurant
In Winslow, there is a wonderful restaurant called China Town Restaurant that serves delicious Chinese cuisine. The fact that many families go to China Town Restaurant is evidence of how tasty and flavorful their cuisine is.
Some of their most well-known dishes include Sesame Chicken, egg rolls, chicken with mushrooms, egg drop soup, beef with broccoli, and others. At China Town Restaurant, you can also have delicious steaks, dumplings, fried wontons, lo mein, chicken donair, honey chicken, and other dishes.
The personnel at the restaurant are kind, offer excellent customer service, and permit takeout. In addition to being quiet, the surroundings are very clean.
Las Marias
In addition to the Old Trails Museum, Las Marias should also be visited. You ought to dine at this restaurant if you appreciate Mexican food.
It's time to try well-prepared stewed steaks, roasted meats, and grilled beef. Excellent coffee, horchata, and lemonade are provided here.
Las Marias is renowned for its excellent customer service and helpful staff that is always willing to assist you. You will be required to pay an attractive price for your meal.
You may unwind in this area thanks to the cozy decor and welcoming ambiance.
Alonso's Mexican Food
If you enjoy Mexican food, you should visit Alonso's Mexican Food in Winslow. They have several recipes available at reasonable prices.
The North Park Plaza Shopping Center houses the restaurant. You can get the enormous burrito here, and they are ideal for it. The Mexican restaurant in Winslow is well-run. Their cuisine is always tasty and freshly prepared.
You can purchase a drink for a fair price, in addition to possibilities for affordable dining.
Bojo's Grill & Sports Club
Are you looking for some of Winslow, Arizona's top grilling establishments? The best place to get food that has been cooked is Bojo's Grill & Sports Club.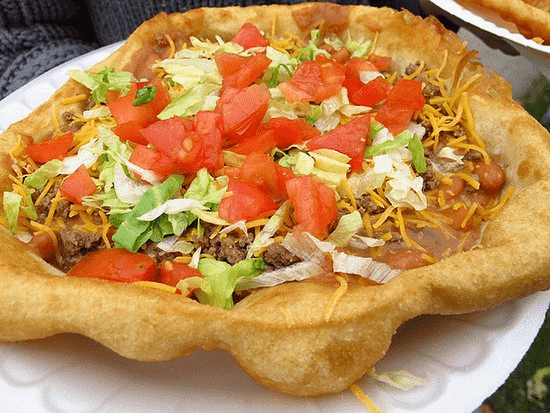 If you're in the city, you shouldn't miss this magnificent location. The town's best catfish is served there. Even if you don't like fish, you will still enjoy it.
You will feel at home thanks to the attentive and responsible restaurant staff. If you're hungry, try their best taco platter instead.
Overall, it is the perfect dining option for families to think about for lunch or dinner.
Root Beer Stand
Approaching Winslow's top restaurant on N Williamson Ave is more feasible. The cuisine is outstanding, the staff is kind, and the customer service is exceptional.
You are welcome to visit the restaurant alone or with friends or family. Furthermore, their spices are superb. Typically, they are recognized for their root beer and floats. You can also try jalapenos, taco tangles, and chili fries.
MOJO Coffee Roasting Co. & Cafe
They are highly recognized around the city for the quality of their coffee. It's a great place to get coffee and pastries. You can also try their breakfast, lunch, and dinner food options.
The ambiance of the restaurant is tidy and serene, and the indoor seating is particularly wonderful.
Flatbed Ford Cafe
Are you looking for a location to eat breakfast?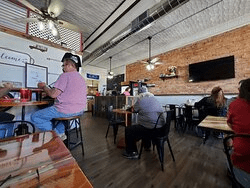 Visit Kinsley's Flatbed Ford Café and give it a try. It serves the city's best breakfast. There is a calm atmosphere, and you won't run into any difficulties. The service at the restaurant is pleasant and accommodating.
Never overlook going inside the restaurant when visiting the museum because it is nearby.
It is highly recommended to try the crispy chorizo and tortillas there.
Tom's Tavern
You can get a delicious beer at this bar. Tom's Tavern's welcoming ambiance encourages patrons to unwind and enjoy themselves.
The capable crew makes this place wonderful by working hard and always being cheerful. The friendly service at this establishment is exceptional.
Subway
Every day, the pleased customers of your neighborhood Winslow Subway restaurant on North Park Drive get both new, strong flavors and their old favorites.
They also offer a variety of ordering options, such as quick and easy ordering via the app or online, convenient delivery, dining in at your local store, and curbside pickup.
They take pride in providing fresh-cut vegetables and toppings with protein choices, freshly baked bread, and let's not forget cookies as an alternative to the same old fast food. Including any catering needs.
Each Subway restaurant is individually owned and run by businesspeople who hire skilled sandwich artists.
Recent Posts