15 BEST THINGS TO DO IN BISBEE, AZ – a funky little town to explore!
Bisbee Attractions: Are you looking for things to do in Bisbee, Arizona? Bisbee is a fun little town you've probably never heard of but there is plenty to see and do in Bisbee, Arizona.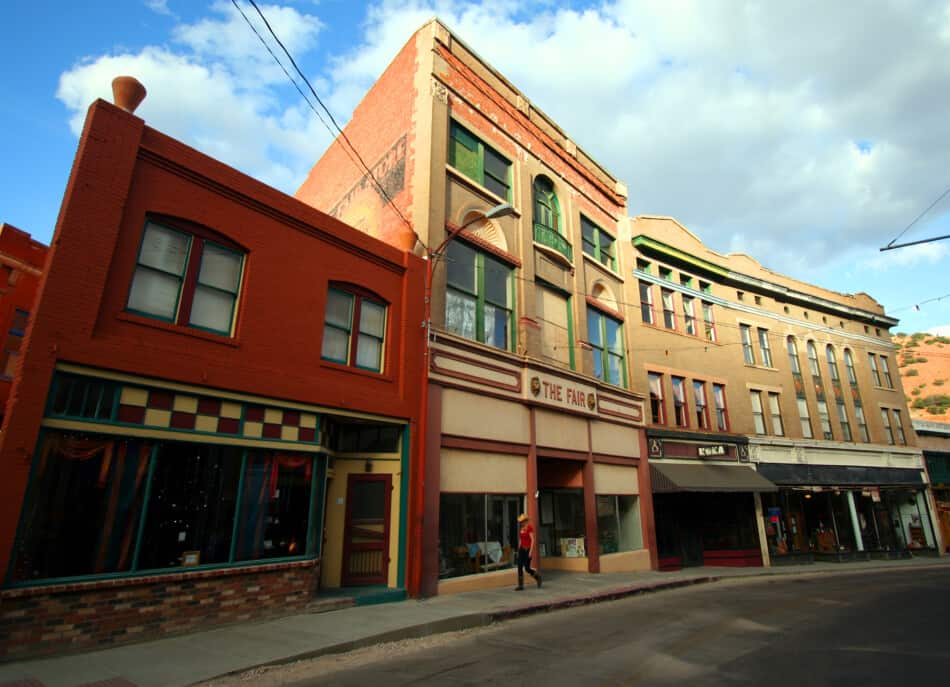 Bisbee is the gorgeous county seat of ancient Cochise County, located 90 miles south-east of Tucson and set among the Mule Mountains.
The town was created in 1880 and swiftly grew into a vibrant metropolitan center, thanks to a robust mining industry that benefited from the area's vast copper and precious metal reserves.
15 Fun Things to do in Bisbee, Arizona
MINING TOWN AND SEE THE COPPER QUEEN MINE
The Copper Queen Mine, one of the copper mines in Cochise County, gave birth and developed the town of Bisbee that we now know today.
Bisbee was once known as one of the world's great copper camps that have continuously produced ores before its shutdown in 1975. A tour to the Copper Queen Mine would definitely be a great starter for your trip to Bisbee.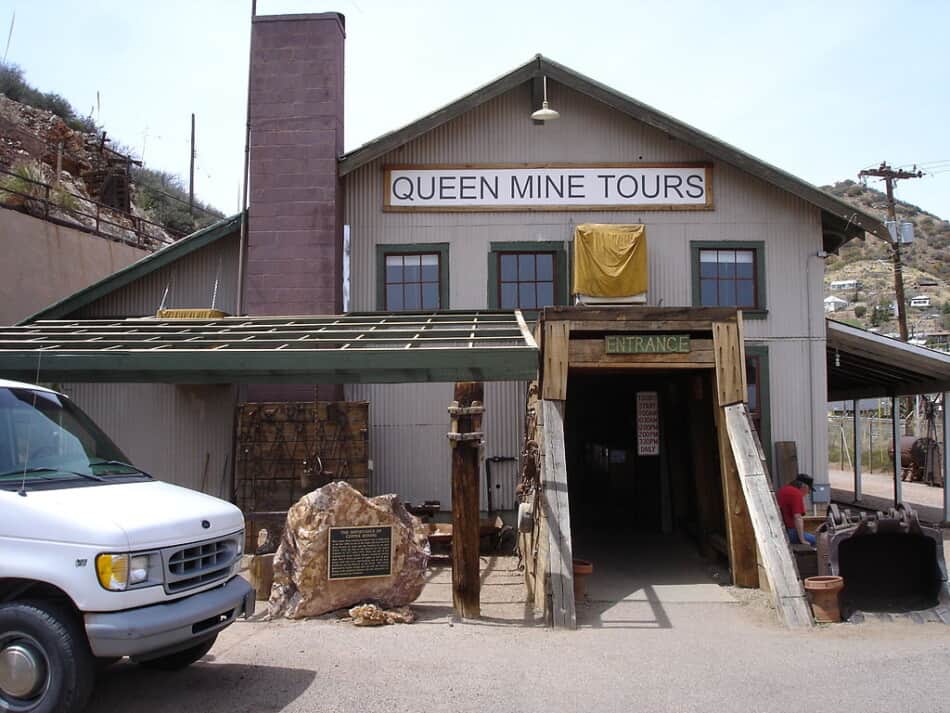 The tour itself takes you on a trip deep into the old workings of the mine where tons of extremely rich copper was once mined that once made it one of the greatest treasure troves known to man.
The Bisbee Queen Mine Tour gives an authentic mining experience that is surely guaranteed by the tour guides who are all experienced miners as well. The tour requires that guests be outfitted in a hard hat, a miner's headlamp and a yellow slicker since the tour really goes deep underground where all the action happens. 
STOP BY THE BISBEE VISITOR CENTER
In the quirky, artsy, and historic town of Bisbee, there are lots and lots of attractions to see and things to do. But first and foremost, the first stop at Bisbee should be at the Visitor Center.
VISIT THE BISBEE MINING AND HISTORICAL MUSEUM
Walk among Bisbee's history with Bisbee's Mining and Historical Museum.  Did you know that the Bisbee Mining and Historical Museum is a Smithsonian Affiliate?
The Museum also offers a fun interactive activity that takes you back in time and tells the story of a town's role in the industrialization of America through its copper mining. The Bisbee Mining and Historical Museum also makes sure and preserves the town's beautiful architecture for generations to come.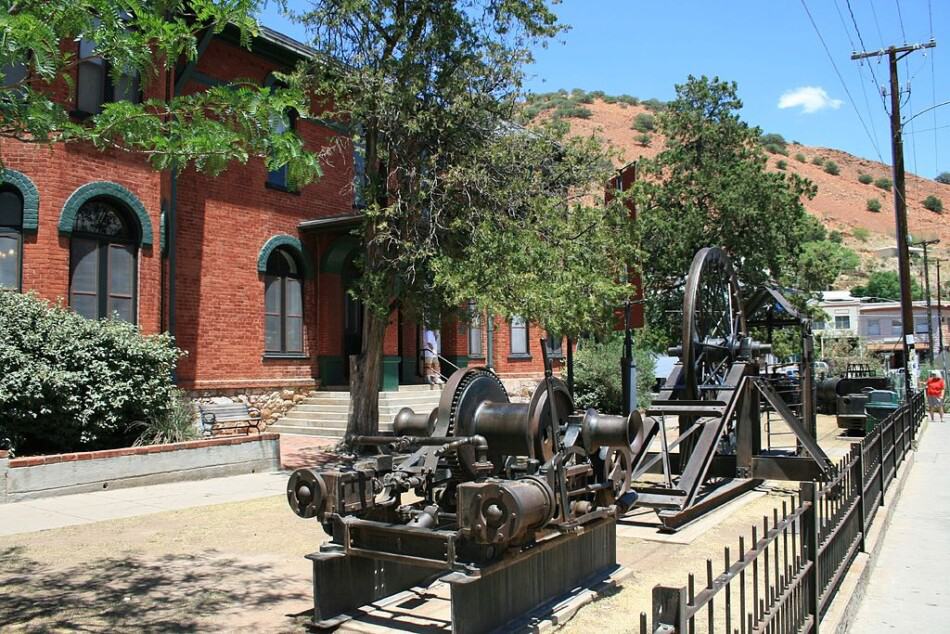 The mining landscape, coupled with the gorgeously designed buildings, make a welcoming, educating, and entertaining ambiance in the town of Bisbee.
In the Museum, you will learn why the town features copper as its primary source of livelihood. Guests will see the different tools that were used in the mining expeditions that happened in the past and as well as various photographs of the people who worked and lived in Bisbee.
There are guided tours as well for people who prefer the history to be narrated to them as it is a very interesting and wonderful experience. 
TAKE THE OLD BISBEE GHOST TOUR (IF YOU DARE)
For the brave souls who wish to take a tour into the paranormal side of town, the Old Bisbee Ghost Tour is more than willing to take on that offer. Being in service for more than 14 years, the Old Bisbee Ghost Tour assures its guests that they truly bring the haunted and macabre stories to their welcome visitors.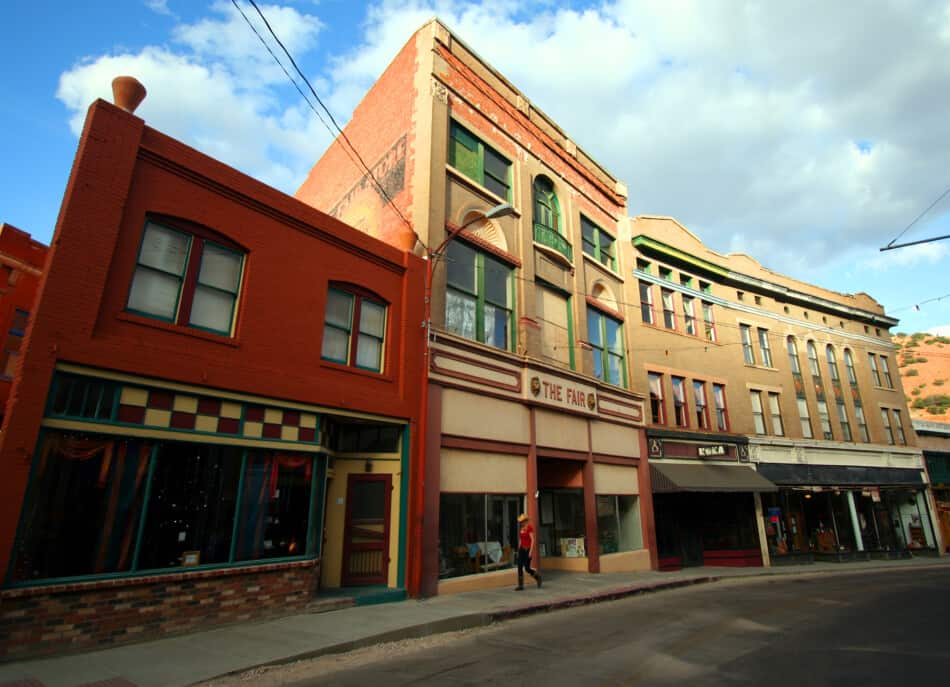 This popular haunted historical tour will take you on a spooky walking tour through Bisbee's streets and alleys. There are three types of tours and attractions that the Old Bisbee Ghost Tour offers: one is the classic Old Bisbee Ghost Tour, next is the Haunted Pub Crawl, and lastly Tarot Card Readings by Dani, one of the Seances of the tour.
CHECK OUT THE STREET ART
If there's anything Bisbee is about, it's that the town itself is a living piece of art.
Every corner, every alley, every stairwell is just decorated with all sorts of art from various artists that are Bisbee locals or popular artists that have fallen in love with Bisbee's wonderful, colorful, vibrancy.
The murals on Bisbee tell stories of how much the artists love art and express it through their love of Bisbee's art culture.
Other than murals and wall paintings, the art in Bisbee also extends to life-size art installations and various art pieces that would make you think you were in the MoMA.
Art lovers would definitely enjoy walking along the streets of Bisbee. Some of the art installations can be accessed through a hike or a very long staircase so who would have thought that viewing art would make you pencil in a bit of a cardio workout through walking and hiking?
HAVE A BEER AT THE OLD BISBEE BREWING COMPANY
It is mandatory that whenever in Bisbee, always have a sip at the Old Bisbee Brewing Company!
The Old Bisbee Brewing Company provides premium beer sourced from the heart of the Brewery Gulch. They serve one of the finest craft beers in the area as well as other beverages that will surely be a hit with all the guests.
The Old Bisbee Brewing Company is a boutique brewery with an ultra-modern design and is custom built to create premium quality beers right in the historical town of Bisbee.
What's amazing about this brewing company is that they prioritize incorporating local ingredients that are native to Bisbee such as Sonoran mountain limes and Sonoran wheat to create brews with flavors that are unlike any other. 
BE AMAZED BY THE LAVENDER PIT
Since Bisbee is known as a mining town, mining tours are pretty common in the area but rest assured that each tour takes you to a different attraction that makes Bisbee what it is today.
The Lavender Pit is one of Bisbee's mining spots and is now considered one of the marvels of Arizona. This huge copper mining pit gives guests a quick impression of what mining operations used to be like and takes you on a tour that you will never forget.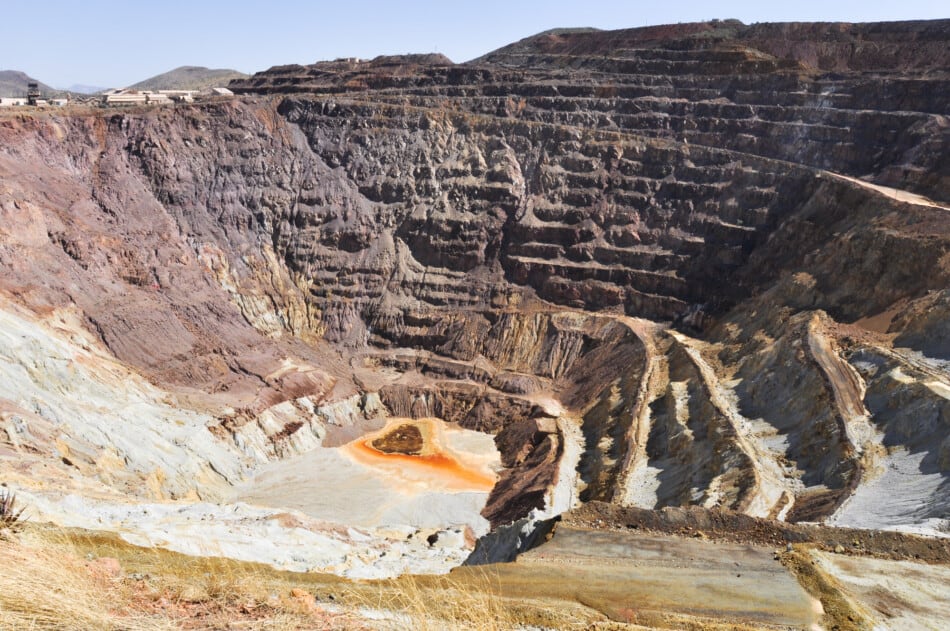 Paired with a stunning view of the pit, the tour shows the beauty and stillness of this man made attraction. Red and white streaked rocks will welcome you into the pit.
There are various viewing decks available for guests and there are also various guided tours that would give a detailed explanation of how the Lavender Pit gave Bisbee its leverage and how its decline and eventual shut down affected the town that it raised. 
TAKE A GOLF CART TOUR OF THE CITY
A unique way to view the ins and outs of the town of Bisbee is to see it from a Golf Cart's point of view. What better way to spend your stay at Bisbee than to give in to its quirkiness. Where else can you see city tours held on golf carts?
Bisbee has it all for you! The Bisbee Tour Company offers the best Golf Cart tours in town and they have different kinds of tours depending on your taste and preferences. Want a quick view of the city? They have it. Want a longer tour with in depth storytelling plus a ghost hunting experience? Yes, they also certainly do have that.
Other than the tours, they also cater to transportation requests and also do private car rentals at a very reasonable price to boot.
WATCH BIRDS AT THE SOUTHEASTERN ARIZONA BIRD OBSERVATORY
Birdwatching might not be your thing but visiting the Southeastern Arizona Observatory would surely change your mind.
The Southeastern Arizona Bird Observatory, or SABO for short, is a non-profit organization that is dedicated to the conservation of the birds in the southeastern part of Arizona.
The birds, and their habitats, are preserved and monitored through research and public education. SABO offers various activities and resources for the care and preservation of the bird community. With its abundant and diverse wildlife, this bird sanctuary has become a major hotspot for many rare and unusual animals and plants.
The SABO also offers a variety of resources for the birding and naturalist communities and this includes other bird sanctuaries that serve as regional advocates for the proper and responsible management of birds and their habitats.
VISIT THE BELLEZA FINE ART GALLERY
The Belleza Fine Art Gallery is Bisbee's premier art gallery that proudly features over 20 decorated artists from all over the world.
Every painting hung on the walls of the Belleza Fine Art Gallery proudly captures and flaunts the look and feel of the southwest and Bisbee, especially. You'll see various unique works from different artists with different styles and modes of creating art.
Visit the Belleza Fine Art Gallery and you'll take on a guided tour by their friendly and warm curators that would give you an in depth explanation about each art that decorates their halls. And who knows, the tour would make you fall in love with art and will surely keep you coming back for more. 
JOIN A GHOST TOUR
Bisbee is popular for having more than a handful of ghost tours, because of their love for the creepy and paranormal, that take guests on an excitingly spooky night adventure!
There are many ghost tours to choose from, from the crowd favorite ones or the underrated ones that still give you the same amount of spook.
There are lots of places and buildings in Bisbee that are said to be "haunted" and some of these locations are the prime attractions for these ghost tours.
One of the most celebrated, and definitely a crowd favorite, ghost tours are the Old Bisbee Ghost Tour. The ghost tours in Bisbee will tour you around the spookiest spots in town such as the Copper Queen Hotel, where people have said that they witnessed different kinds of eerie feeling coupled with photographs of strange, white, entities to boot.
SEND A POSTCARD AT THE COPPER QUEEN POST OFFICE
Sending letters has never been this fancy and historical. When in Bisbee, it's a must for tourists to send a postcard to their loved ones at the Copper Queen Post Office. With modern times so technologically advanced, it's easy now to send emails and texts to catch up on loved ones.
But a tour at the Copper Queen Post Office would make you appreciate how easy we now have it today. Experience the authentic feeling of sending heartfelt letters and postcards, with decorated stamps on the envelope, to your family and friends.
VISIT OR RENT THE MUHEIM HERITAGE HOUSE MUSEUM
Whether you're here to stay or just passing through town, it's a must to rent out or just visit the Muheim Heritage House Museum.
This heritage home was built by Joseph and Carmelita Muheim with Queen Anne architectural influences in mind. As time flew by, and as their family grew, the home was slowly customized to house all of its family members until it is the house that we now know today.
There are docents that provide guided tours for you and your family. Each tour takes you on a trip through the beautiful, and newly restored, interior with impressive period furnishings. From its stunning gardens, guests can enjoy a brilliant panoramic view of the surrounding mountain landscape and hillside homes on Brewery Gulch.
MAKE CONTACT WITH SPIRITS AT THE BISBEE SÉANCE ROOM
Bisbee is definitely in love with the paranormal side of things so it is no surprise that they have ghost tours and, most especially, seances. Bisbee welcomes you to the Bisbee Seance Room, a room filled with thrill, spook, and a whole lot of adventure.
The main attraction that the Bisbee Seance Room features is Magic Kenny Bang Bang's Victorian Parlor, where guests are whisked back in time with a Victorian-style theatrical magic show with a twist of the paranormal.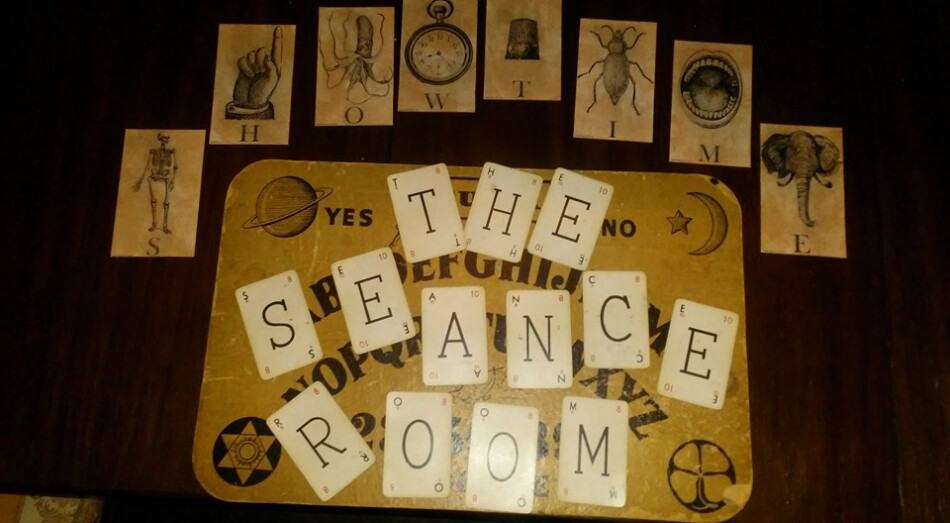 The attractions also tell stories about the history of Bisbee, especially its dark and spooky side. The show is hosted by the ever quirky and talented Kenny. Lean back as he takes you to different realms and before you know it, you'll never know if what you saw was real or spooky.
SEE THE BISBEE RESTORATION MUSEUM
The Bisbee Restoration Museum is known as the People's Museum and it is rightfully called so for reasons close to the heart of the locals.
Displayed through the halls are historic items that have been lovingly donated or loaned by the families of Bisbee. Onsite, there are records that could help residents and guests trace and give useful information about the old residents of Bisbee that lived in the past.
With this, the historic items displayed range from quirky and unique items such as a copper made High School diploma, various collections of textiles like quilts, wedding dresses, and equipment to used to make them, and several artifacts that reflect and shaped Bisbee into what it is today: well-loved and most visited. 
Recent Posts