Phoenix is home to a variety of dog-friendly restaurants. These establishments welcome canine companions and offer a pleasant dining experience for both dogs and their owners.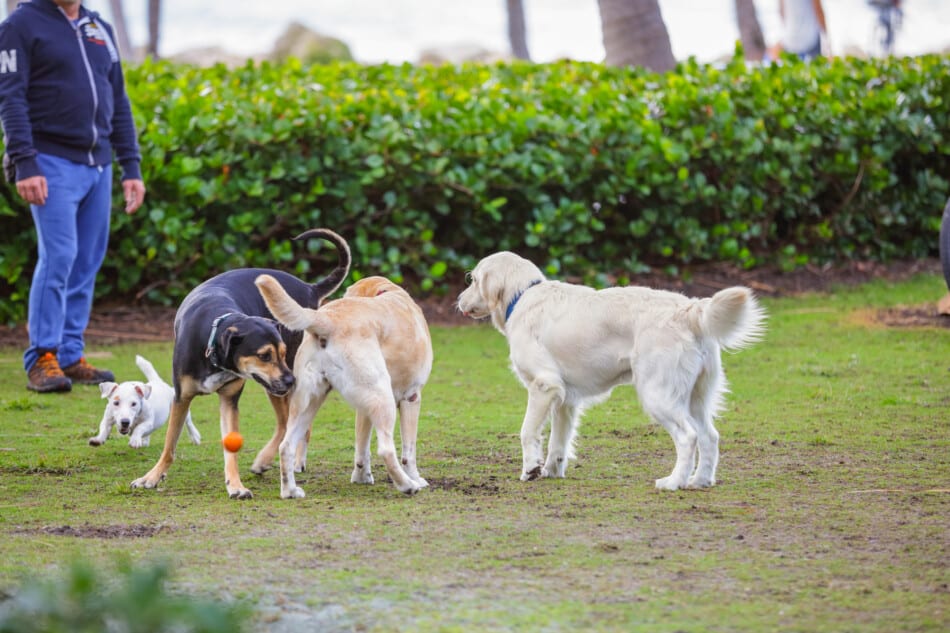 From casual cafes to upscale dining options, there is something for everyone. Many of these restaurants have outdoor patios where dogs are allowed, providing a comfortable and enjoyable atmosphere.
Some even offer special dog menus or treats to cater to their four-legged guests. Whether you're looking for a quick bite or a leisurely meal, Phoenix has plenty of options for dog owners to dine with their furry friends.
15 Dog Friendly Restaurants in Phoenix and Scottsdale
Queen Creek Olive Mill – one of the best dog friendly places Phoenix
The Queen Creek Olive Mill is both a dining establishment and an experience. You can buy, dine, and explore the grounds of Queen Creek Olive Mill to appreciate the beauty of the olive tree.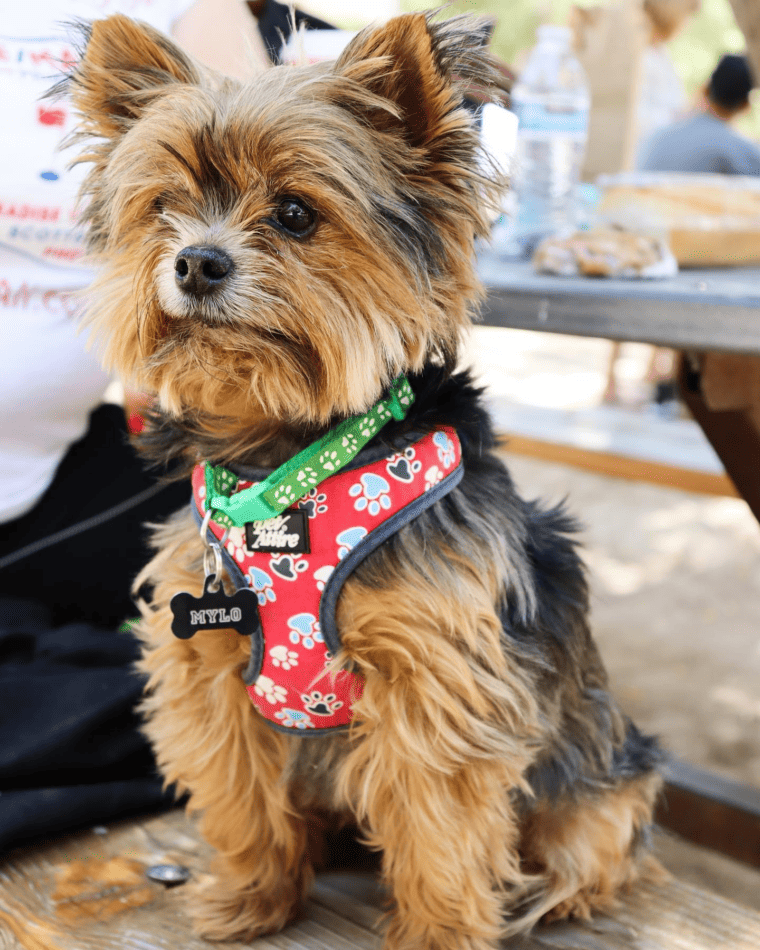 Here, the current farm-to-table trend is elevated since you can sit outside on the pet-friendly terrace while keeping an eye on what will be on the menu the following week as it develops in the garden. The meal is Mediterranean-inspired and draws inspiration from olives.
The agricultural grounds you may stroll through with your family and the outside, pet-friendly patio are what distinguish this place. If you want to travel a little outside of town and do something unique,
Morning Squeeze
A great place to have breakfast with your dog is Morning Squeeze. Even your pet family members enjoy a good breakfast.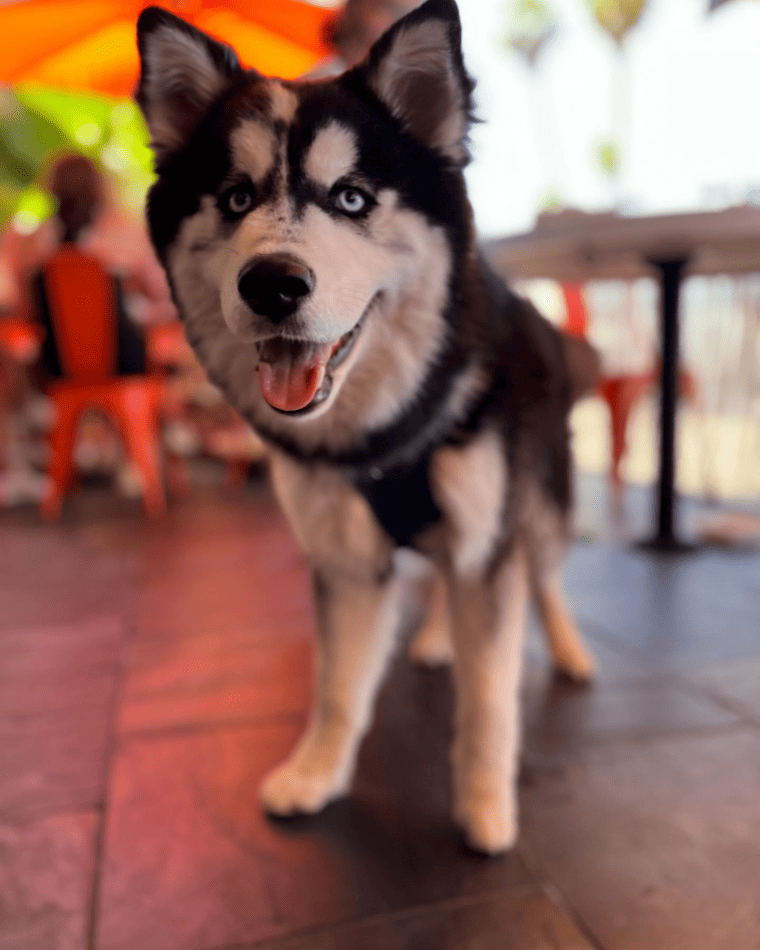 You are welcome to bring your well-behaved dog to Morning Squeeze's patio, where you may enjoy a Bloody Mary, a green chili pork skillet, or some protein pancakes.
Your dog will have their tail-wag menu if you bring them to Morning Squeeze's outdoor, open-air patio. Your dog can also choose their breakfast of champions from this menu that is designed just for animals.
So the next Saturday morning you want to get going but feel bad leaving your dog at home, go to Morning Squeeze to start the day off right!
Pedal Haus Brewery—Tempe Location
The Pedal Haus Brewery welcomes you and your dog on its sizable, shady patio. There are multiple fans on this terrace to keep the hot desert air moving, and there are TVs here so that everyone can watch the big games.
Ping-pong tables, fire pits, and numerous vintage lawn chairs may be found at the Tempe facility. They do validate your first hour of parking in the W6 parking garage, and this is an excellent area to while away a day. This can be a great area for you and your dog if you happen to be in downtown Tempe.
O.H.S.O. Brewery + Distillery
The O.H.S.O. Brewery + Distillery, a restaurant, and brewery that welcomes dogs and enjoys a beer is part of the Outrageous Home Brewers Social Outpost. Four O.H.S.O. locations allow guests to bring their dogs onto the expansive pet-friendly patios.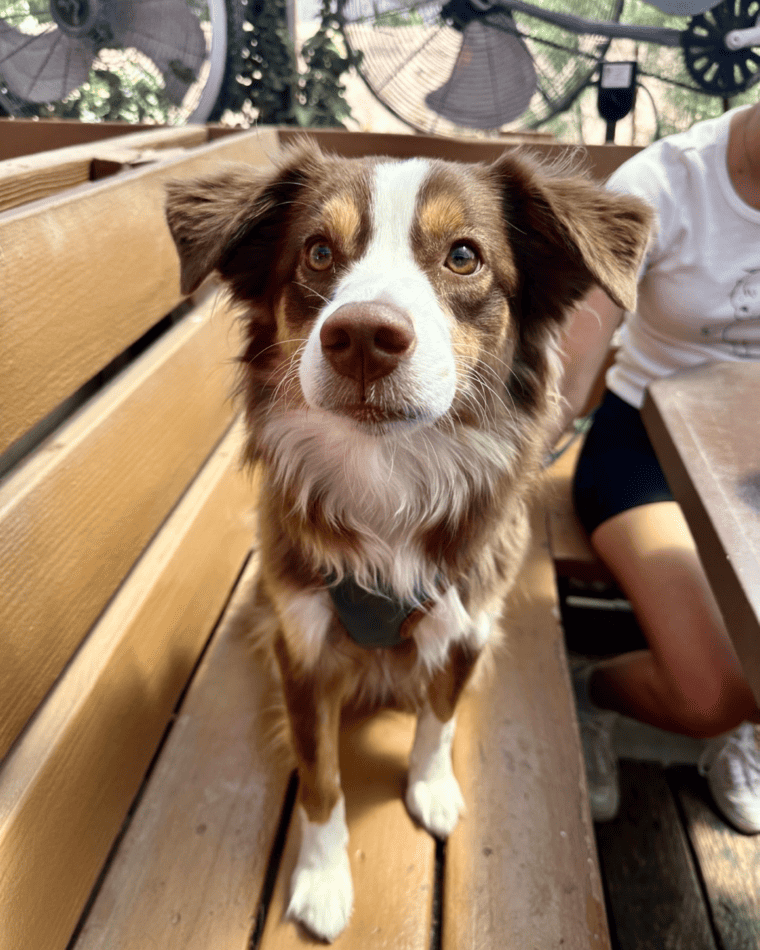 The "Beer Brunch" menu will appeal to human customers, who will enjoy it with their pets and special dishes like Fruity Pebbles French Toast and Bloody Marys. The employees and other dog enthusiasts give the dogs plenty of attention, and they also provide them with a water dish and homemade dog treats.
There is even a sizable park in the center of Gilbert and a playground outside that can be used by adults, children, and dogs. There are also live music events, cornhole games, and zoos for dogs.
32 Shea – The "Sheaborhood"
32 Shea is located in a neighborhood known as the Sheaborhood, close to the intersection of Shea Boulevard and 32nd Street in North Phoenix.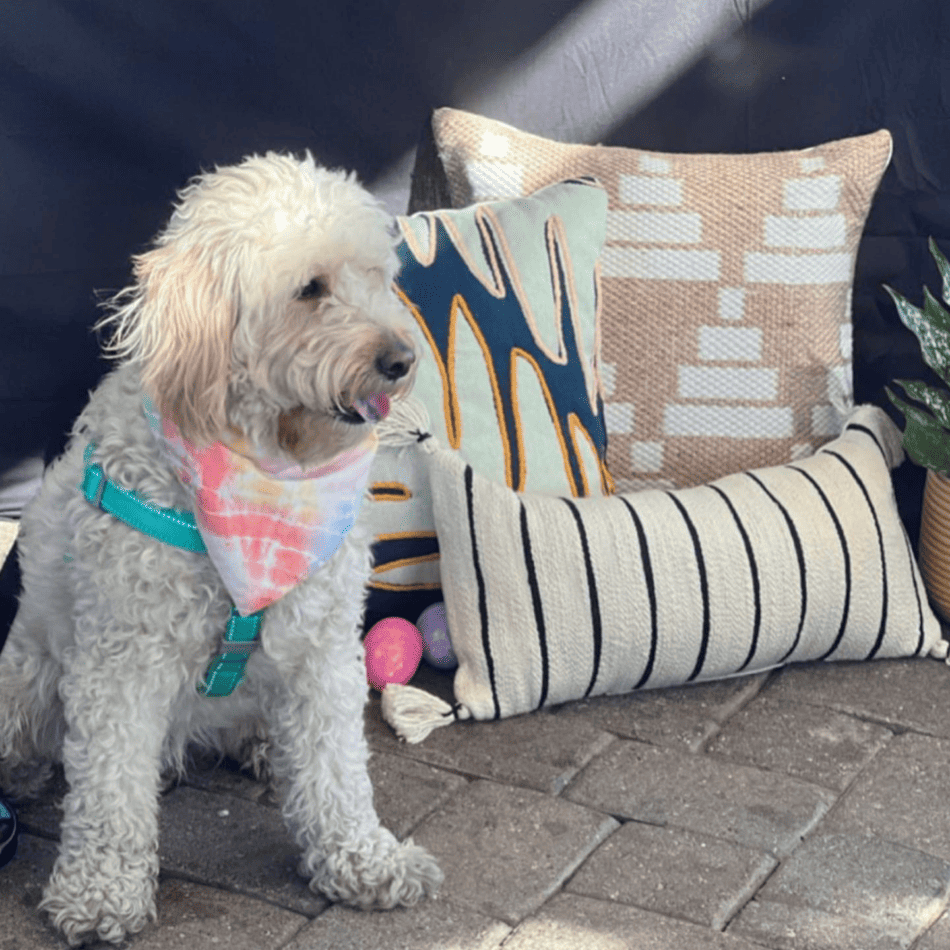 The 12-hour happy hour is here, starting at 6:00 a.m. to 6:00 p.m., ensuring that there is always something going on. No matter when you visit, you'll discover that their adaptable space will match your needs.
This location can be perfect at any time for you and your dog to hang out while you work on your computer in a relaxed atmosphere. They have a full espresso bar and house-made syrups, and they provide excellent coffee drinks.
The OMG Sandwich, made with prosciutto, mascarpone, figs, and honey, is worth trying if you stay past lunch and want something a bit more special.
This location transforms into a fantastic hangout after work hours. Many share food as well as hand-crafted beverages.
Luci's at the Orchard
You and your dog will like hanging out at Luci's at the Orchard since it has a lively, eclectic atmosphere and is an open, spacious place. Great salads, sandwiches, breakfast all day, and even homemade gelato are available at Luci's.
And if that weren't enough, the outdoor area is exquisitely constructed. Citrus trees line the perimeter, and there is a kiddie pool and a large, pet-friendly patio. Family gatherings, celebrations, and even romantic date nights may all be had here.
Old Pueblo Café & Pub
In the old town of Litchfield Park, the Old Pueblo Café and Pub is situated directly west of the Wigwam Resort. It's difficult to overlook them because of their lovely, climate-controlled outdoor terrace.
Chef Ernestina Borquez's Sonoran-style Mexican cuisine is the restaurant's specialty. For more than 50 years, "Tina," as the locals call her, has been serving out her family's top-secret recipes in the West Valley.
Every Friday at 6 or 7 p.m., depending on the season, enjoy live music by Los Gringos, Jeordie, or Copper Sunrise on their spacious, pleasant patio. Don't miss out on their fantastic environment!
Daily Dose Old Town Bar & Grill – Dog Friendly Restaurant Scottsdale
There are numerous Daily Dose Kitchen + Bar locations in Sun Valley. You can notice that their food looks wonderful by taking a short look at their website.
They also offer fantastic dining areas at their other two establishments, the Old Town Bar & Grill in Scottsdale and the Midtown Bar & Grill in Phoenix.
Nonetheless, there is live music, karaoke, and dog-related events at the Daily Dose Restaurant + Bar in Tempe. Doggie Date Nights featuring special treats for your pets and even a menu designed only for your dog have been known to occur.
The additional benefit of these occasions is that the money raised usually finds its way to animal-focused charities. Because of all of these factors, the Daily Dose is a special find for dog lovers in the Sun Valley.
Shady Park – Tempe
Another great patio for you and your pet to enjoy together is not too far away. "The Pizzeria Barpark" is located in Tempe's Shady Park, and yes, it is as fantastic as it sounds. A stage for live music is located at one end of the terrace, giving it an indoor-outdoor atmosphere.
Although it calls itself a pizzeria, you might be surprised to find out that they also serve sushi and ramen bowls. Indeed, everybody can visit this location and discover something they like.
So the next time you and your dog-loving friends are searching for somewhere to go, get everyone up—along with your favorite dog—and travel to Tempe's Shady Park.
Little Miss BBQ
Little Miss BBQ was prepared to launch and introduce a new style to Phoenix after developing confidence in regional barbeque competitions. To make you and your pet the new BBQ judges, Central Texas flavors and cooking methods are brought to the valley. And Little Miss BBQ will undoubtedly satisfy all of Phoenix's requirements for pet-friendly restaurants.
The large black smoker in front of the eatery attracts attention. But it serves a purpose beyond mere ornamentation because it contains the recipe for the prize meats. It adds a delicate flavor to anything cooking inside it using mesquite and Arizona wild oak firewood.
The smoky flavor is also detectable while dining on the covered back terrace. Long picnic tables are available on the pet-friendly patio for you and your four-legged buddy.
Visit Little Miss BBQ to experience ordering like you're in a meat market queue! You decide how much meat you want, so buy a lot of it or a piece of each to try different cuts. When you sink your canines into the delicate, juicy flesh, the smoker helps the natural flavors emerge since it uses high-quality beef.
They also provide takeout, accept Apple Pay and Android Pay, and are wheelchair accessible.
Koi Poke
When you eat at Koi Poke, you can truly get fresh seafood in the middle of the desert! This pet-friendly establishment, which was founded in 2017, has already received recognition for being the "Best in the Valley" by Phoenix Magazine and other deserving awards.
Dining at Koi Poke is a distinctive experience because of the Spanish-style building. Relax on the sociable terrace with bar stools and round tables that can accommodate all the pets in your group beneath the arches. It's the perfect spot to watch a Phoenix Suns game while your dog barks at every basket, thanks to the flat-screen TV.
You'll finish preparing your poke bowl before the one-minute timeout ends. Choose a protein, add fresh vegetables on top, drizzle on a spicy, sweet, or citrusy sauce, and then add a few finishing toppings to make your bowl vibrant. Yet, there are other signature bowls available if you're feeling less inventive. Take those chopsticks apart, then delve into your bowl.
Women-owned, wheelchair accessible, a full bar, accepting Android Pay and Apple Pay, and several vegetarian options are just a few of the amenities offered.
Zuki's Pita
Before your paws even touch the Zuki's Pita entrance door, you and your pet will be greeted by warm grins. The family-run restaurant has its policies, and pets are welcome to eat inside with their owners! Therefore, take a break from the Phoenix heat and warm your insides with genuine Mediterranean delicacies.
The modern setting presents its large menu on digital displays, and the sleek wood floors are clean enough for your pet to lick. The pet-friendly indoor dining space is loaded with vivid color highlights, from the order seats to the blue-roofed buildings on the Greek wall art.
Greek and Mediterranean cuisine is the specialty at Zuki's Pita. You feel at home because of the homemade care with which the company prepares its classic recipes. To eat the chicken shawarma, peel aside the foil and then use your teeth to pry a piece of shish kabob meat from the skewer. All of its meats are halal-certified, and it also offers vegetarian meals.
They provide takeout vegan options, accept Apple Pay, and have waiter service, among other amenities.
Cocina Madrigal
Cocina Madrigal, which serves meals straight from Chef Leo's kitchen, has earned the title of the best Mexican restaurant in town and welcomes dogs. After opening in 2018, it has received more than 3,000 good Yelp reviews and has been named one of Yelp's Top 100 Places to Dine. Leash up your pet and try it for yourself instead, though, as you can't always believe what you read online.
The food served at Cocina Madrigal is authentic Mexican fare that was influenced by recipes from Chef Leo's native Oaxaca, Mexico. After more than 30 years in the restaurant industry, he has finally discovered a location and cuisine that everyone enjoys, including dogs.
Instead of dining in the packed interior, choose a seat on the patio and bring your pet with you. The covered patio area is visible through a sizable window, allowing the vibrant aroma of Mexican food to permeate the surrounding space.
Because Chef Leo's recipes will be far beyond your expectations, you'll be appreciating the cook. Go simply with a fresh salad or indulge in homemade chicken enchiladas, Oaxaca Fundido, and tortilla chips.
Cook and Craft
Nowadays, it's not enough to only eat your food; you must also take an instant photo of your plate as soon as it is served. Cook & Craft's artistic plates and your pet relaxing on the contemporary outdoor terrace will rapidly fill your photo roll.
One of the classiest outside patio areas is at Cook & Craft. If you're dining with a group, choose a table. If you're dining alone with your pet, take a seat at the bar. Several plants are lining the fenced-in area, and the desert light peeks through the slotted patio cover. It's a relaxed atmosphere, perfect for a mid-afternoon lunch with your dog.
With a menu that includes both modern and classic American cuisine, learn the skill of cooking. A delicious bison slider and grilled meatloaf are available for meat aficionados.
The Southwest Cobb salad and cauliflower wings are two vegetarian options. Or try something novel like grilled watermelon and bacon wrapped in chocolate.
Rott n'Grapes
Phoenix pet owners now have something fun to look forward to every Friday thanks to Rott n'Grapes. One of the many weekly activities these pet-friendly restaurants sponsor to unite the neighborhood pet owners is It's #ThankDogItsFriday.
Who would have thought that wine and dogs would combine? The proprietors' passion for Rottweilers over the last twenty years and their quest to find the best wine on earth have culminated in Rott n'Grapes.
The restaurant does, however, accept all species, big and small, and there is always something delectable cooking in the kitchen to combine with your wine.
In Uptown Phoenix, the pet-friendly patio at Rott n'Grapes is situated beneath the Landmark Tower Condo. You can count on courteous servers who always like seeing pets dining in, whether you're seated at outside bayside seats or picnic-style tables.
The daily specials are posted on the whiteboard. A wine flight and charcuterie board of meat and cheese are served to start your meal. Popular specialties like beer, pizza, bruschetta, and wine are offered there.
Recent Posts