Native American ruins around Arizona – Ancient Indian Ruins in Arizona
The state of Arizona has the largest percentage of Native Americans in the United States and one quarter of the state is Indian reservation land.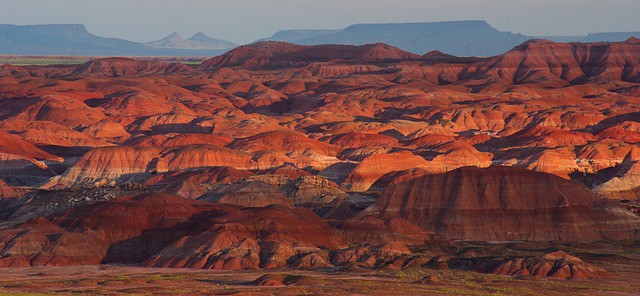 I have put together this list of the best Native American ruins to visit in Arizona, where they are located, and how much they cost to visit.
This makes it an ideal place to learn more about the culture and visit the Indian ruins in Arizona. If you are planning a visit to Arizona, you should also plan a trip to visit the Indian Ruins in Arizona.
You will find a lot of the sights on the way to the natural wonders of Arizona so you can take a chance and stop off for a quick break to visit one of these Native American ruins.
15 Incredible Indian Ruins in Arizona – Native American History in Arizona
Walnut Canyon Ruins
Located near Flagstaff, Walnut Canyon is one of the most fascinating wonders not just in Arizona but in the whole world.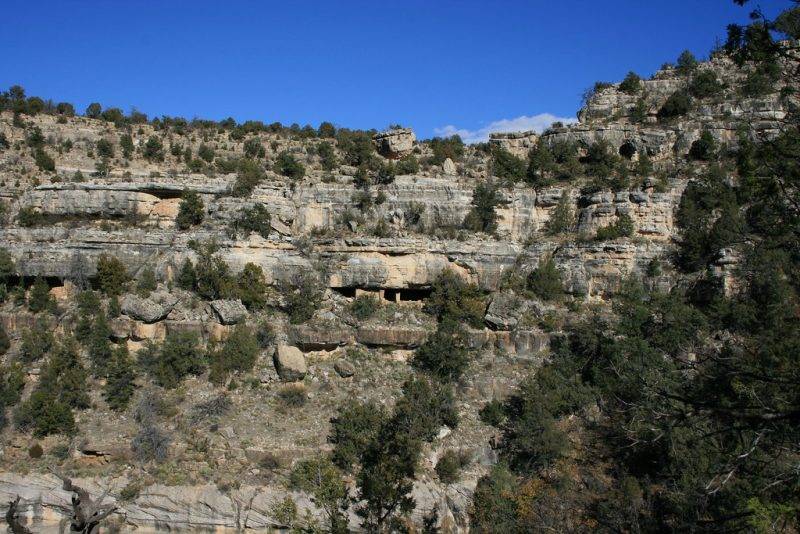 While here, you'll encounter cliff dwellings that show why the Sinagua people were experts in living without water.
They built their homes deep within the canyon under the limestone ledges and utilized the small spaces both for cooking and sleeping.
There is a small seasonal stream called Walnut Creek which has carved a 600-foot deep canyon. The river flows east and eventually joins the Colorado River.
As you walk within the Walnut Canyon, you can't help but wonder how the ancient inhabitants survived in such a precarious environment. This site is similar to the Mesa Verde National Park in Colorado.
Cutting through densely-wooded plateaus, the Walnut Canyon is easily reached from the city of Flagstaff, which is about two hours and fifteen minutes from Phoenix.
Admission $15
White House Ruin Trail to Canyon de Chelly National Monument
There are several different trails that lead to the Chelly National Monument but the White House Ruin Trail is the only that unaccompanied hikers can take to get there.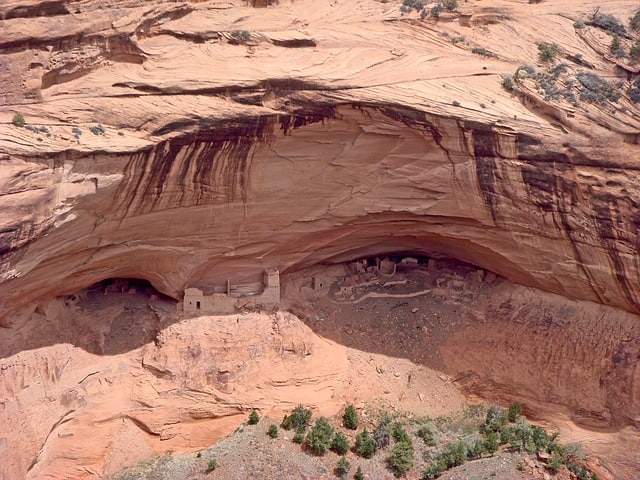 This trail descends 600 feet to the Chelly Canyon. They have found burial sites, tools and pottery in this area.
Construction of the White House started in 1070.  It is named after the white cliffs surrounding the area. 
They think the area was abandoned in the 1300s and over 50 people used to live here.  There are over 60 rooms on the lower level and 20 rooms in the upper level.
Located approximately 5 hours northwest of Phoenix in Chinle, Arizona
Free Admission
Wupatki
Located again near Flagstaff, Wupatki is nestled between the Painted Desert and ponderosa highlands of northern Arizona. Wupatki, which means "Tall House", is a single building but is surrounded by many other ruins scattered in this enormous desert.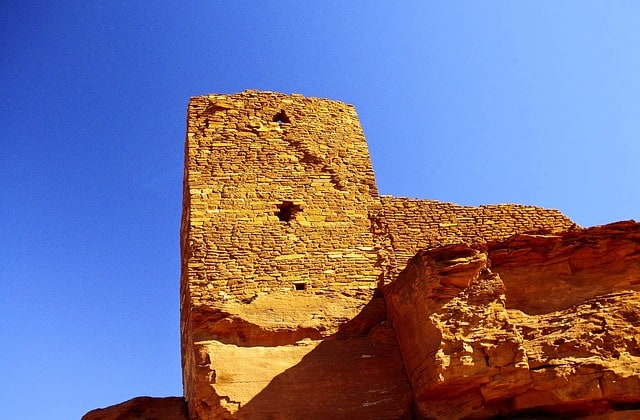 The tall house has over 100 rooms and they have found many artefacts in the area. In an area where it seems almost impossible to find any source of water and food, ancient inhabitants made it possible against all these odds!
Situated about 2 hours 40 minutes-drive north of Phoenix, near Flagstaff, Arizona
Admission $25
Montezuma Castle National Monument
This is another cliff dwelling site and one of the most popular ones in Arizona. This castle is over 800 years old and was last used 600 years ago.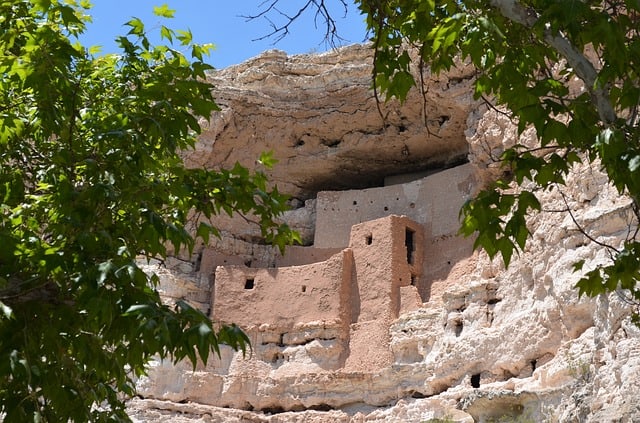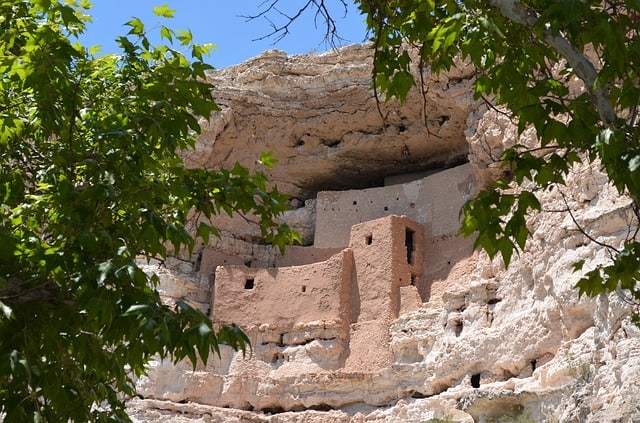 This dwelling is a five story dwelling used by the Sinagua Indians. The Montezuma Castle is one of the best-preserved cliff dwellings in North America even though it has been subject to vandalism in recent years.
You can reach the castle by going about 100 feet above on a third of a mile loop trail. This was one of the Nation's first National Monuments.
Montezuma Castle National Monument is a 90-minute long drive from Phoenix.
Admission is $15 (This also gets you entrance into Tuzigoot within 7 days)
Tuzigoot National Monument
Tuzigoot National Monument is a small national monument near Flagstaff that was once inhabited by the Sinagua Indians in the 13th century. The Sinagua Indians were farmers and artists.
Tuzigoot, an Apache word for "crooked water" is a 3-story Pueblo ruin built atop a sandstone and limestone ridge. 
This is a cluster of small houses near the Verde River whereas Montezuma was a single dwelling.  The pueblo consisted of 110 rooms including second and third story structures.
There is a small visitor center that houses artifacts found on site.
About 2 hours north of Phoenix is the Tuzigoot National Monument just near the Montezuma Castle National Monument.
Admission $15 (for both Montezuma Castle and Tuzigoot)
Casa Grande Ruins National Monument
The Great House or Casa Grande, as it is known, was the meeting place for Native Americans in the region.  They believe the compound was built around 1350 and was one of the largest prehistoric structures ever built in America.
Casa Grande was abandoned around 1450 and discovered in 1694 by Padre Eusebio Francisco Kino who wrote about it in his journal. 
This is the first entry of Case Grande since the ancestral Sonoran Desert people who built it left no written language behind.
Located about an hour-long drive from Phoenix, the Casa Grande Ruins National Monument is situated in Coolidge, Arizona.
Admission is $10
Tonto National Monument
These well-preserved cliff dwellings were occupied by the Salado culture during the 13th-15th centuries. The Salado people were predominantly farmers but their unique architecture and ability to build some of the best ancient cliff dwellings are unrivaled.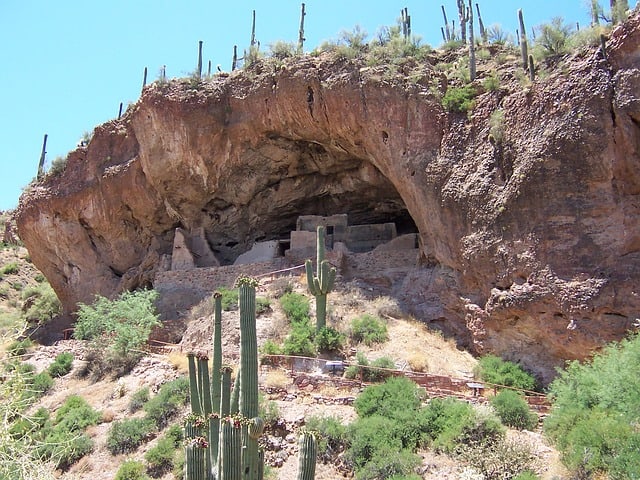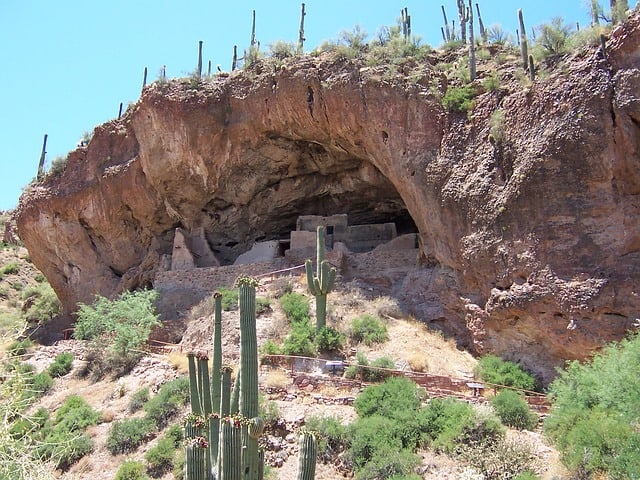 This National Monument is surrounded by the Tonto National Forest and is the largest of six national forests in Arizona. This is where you will find the ponderosa pine forest.
Situated about 2 hours from Phoenix, Arizona near Roosevelt.
Admission $10
Sierra Ancha National Wilderness
Sierra Ancha National Wilderness is an enchanting and expansive wilderness that hides within itself, a deep history of the Salado Indians.  Sierra Ancha is located between Lake Roosevelt and Tonto Basin about two hours from Phoenix.
While there are a lot of cliff dwellings in Arizona, Sierra Ancha is arguably the most unique. Just to give you a headup though the cliff dwellings are built in extremely inaccessible locations.
Navajo National Monument
Navajo National Monument was established in 1909 and consists of Betatakin, Keet Seel, and Inscription House. 
These sites were built by the Ancestral Kayenta Pueblo people who built Tsegi Phase villages within the natural sandstone alcoves of the canyons. 
They were occupied from 1250 AD to 1300 AD and are among the best-preserved cliff dwellings in the state of Arizona.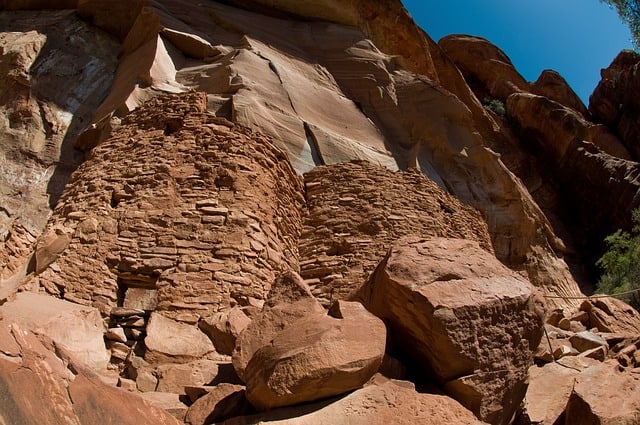 The Kayenta people were originally hunters and gatherers but became farmers in order to make good use of the fertile bottom-land soils and the area's perennial streams.
It's widely believed that the dwellings were built to protect their harvests from rodents and also to defend inhabitants from their enemies.
Located about four and a half hours north of Phoenix, in Kayenta.
Admission $10
Agua Fria National Monument
Located 40 miles north of Phoenix, the Agua Fria National Monument is over 71,000-acre area. 
Agua Fria National Monument protects the Native American settlements of the Pueblo people that lived here between 1250 to 1450.  It also protects the Agua Fria Canyon Area.
The Agua Fria National Monument is an area of high elevation desert between the Sonoran cactus lands and the grass-chaparral belt. It is, without question, one of the most fundamental prehistoric sites in Arizona and contains petroglyphs and artifacts.
Situated 40 miles north of Phoenix.
Admission is free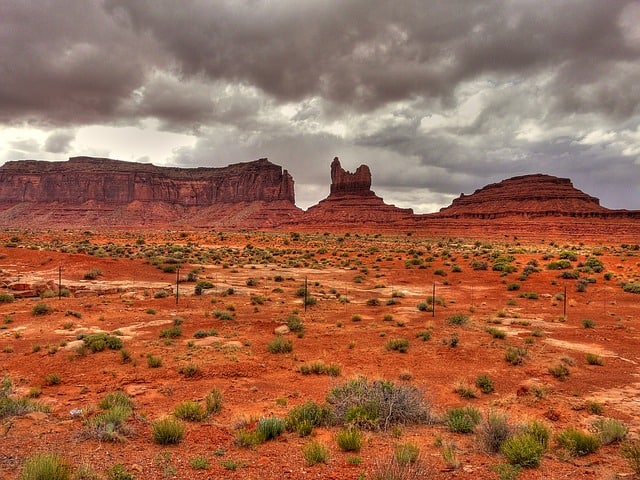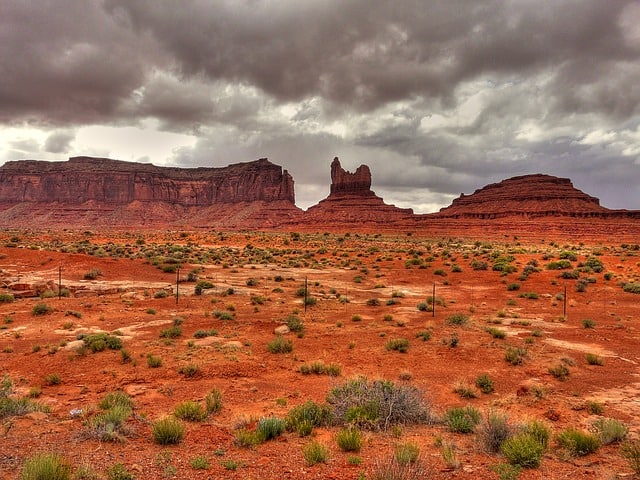 Roger's Canyon Cave Ruin
Roger's Canyon Cave Ruin is located in the Superstition Wilderness halfway between Phoenix and Globe.  This is one of the best preserved cliff dwellings in the area and at one time probably held over 100 inhabitants.
The hike in is four miles one way along the Roger's Canyon Trail. These Salado cliff dwellings are well preserved ruins, located in a huge cave above the canyon floor. This is quite a sight to see.
Situated 40 miles north of Phoenix.
Admission is free
Fortaleza Indian Ruins
Loosely translating to a "Fort on a Hilltop", Fortaleza is located approximately 40 miles southwest of Phoenix along the north bank of Gila River. Fortaleza was built on top of a slab of basalt that is about 100 meters wide by 200 meters long.
The site was built and occupied by the Hohokam between about 1200 AD and 1450. Although the site is today considered a crucial spiritual site of the Tohono O'odham Nation, it was a real fortress many centuries ago.
The best Ancient Indian Ruins in Arizona
That's my list of the best ancient Indian Ruins in Arizona. Have you visited any of these on the list?
Every time I revisited Arizona I like to make a stop to a new place so I will to the list as I visit new places.
Sharing is Caring! Feel free to pin this article to save for later.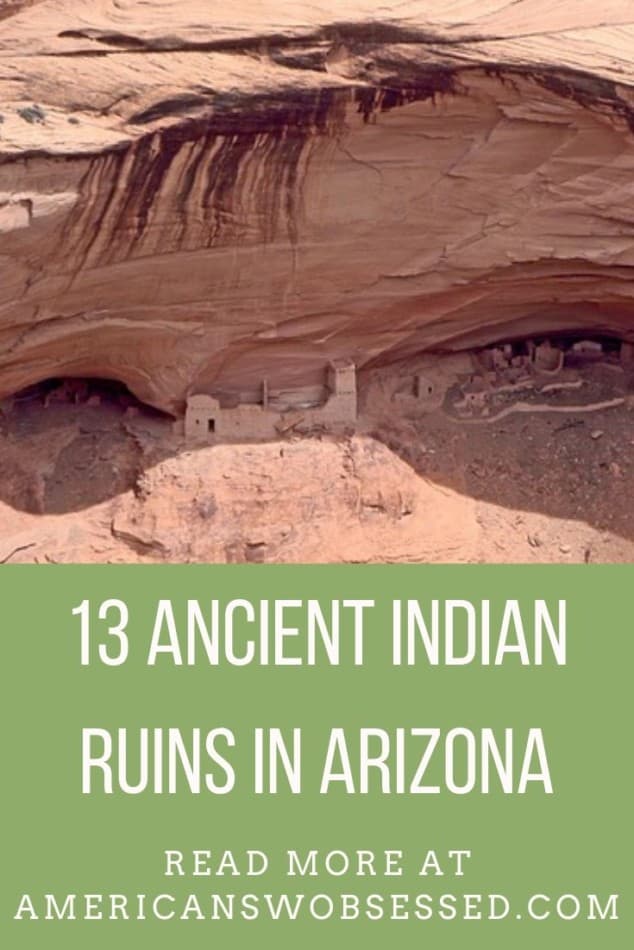 Continue Reading more articles on my site:
Recent Posts