Vegas Downtown: Downtown Vegas offers a variety of activities for visitors to enjoy. From exploring the Fremont Street Experience to visiting the Mob Museum, there is something for everyone.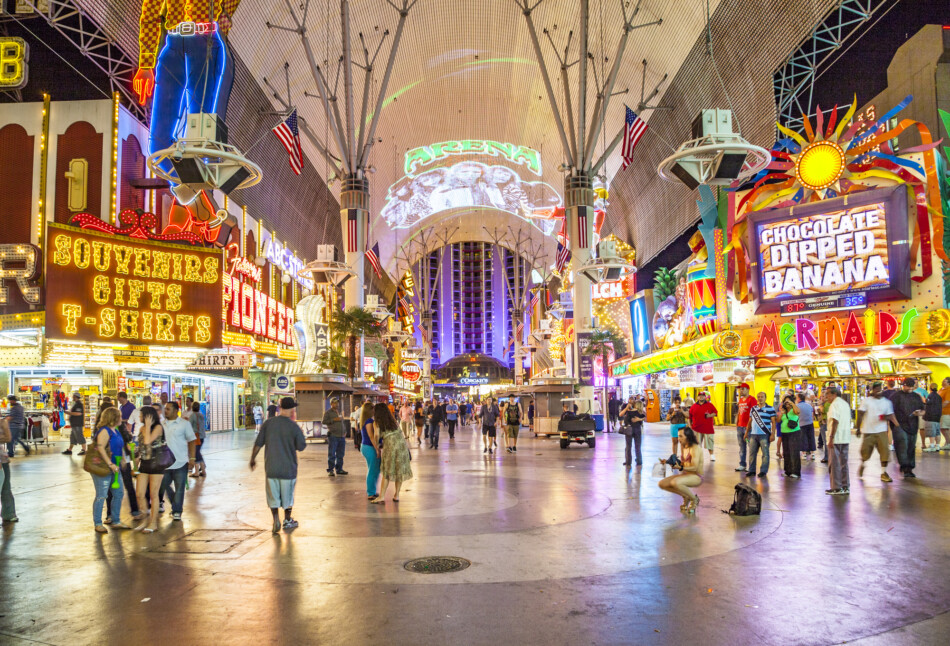 Downtown Vegas is a must-visit destination for anyone seeking a unique and exciting experience. With its vibrant nightlife, world-class dining options, and endless entertainment possibilities, there is something for everyone in this bustling city center.
Downtown Vegas is a hub of activity that will leave you wanting more. So if you're looking for a one-of-a-kind adventure, come explore all that Downtown Vegas has to offer.
Thank you for supporting this website written by an American. This post may contain affiliate links. This means I earn a small commission on these links at no extra cost to you.
Overview of What to do in Downtown Las Vegas (Attractions)
Visit the Fremont Street Experience for a dazzling light show
Explore the Mob Museum to learn about the history of organized crime in Vegas
Check out the Neon Museum to see vintage neon signs from old Vegas casinos
Take a stroll through the Container Park, a unique shopping and dining destination made entirely out of shipping containers
Catch a show at the Smith Center for the Performing Arts
Visit the Downtown Arts District for galleries, boutiques, and restaurants
Try your luck at the Golden Nugget Casino or the Four Queens Casino
Enjoy a cocktail at the Downtown Cocktail Room or the Commonwealth rooftop bar
Take a selfie with the iconic "Vegas Vic" cowboy sign on Fremont Street
15 Things to do in Downtown Las Vegas – Old Town Las Vegas
Slotzilla
You may enjoy soaring views of the Fremont Street Experience while ziplining over Las Vegas.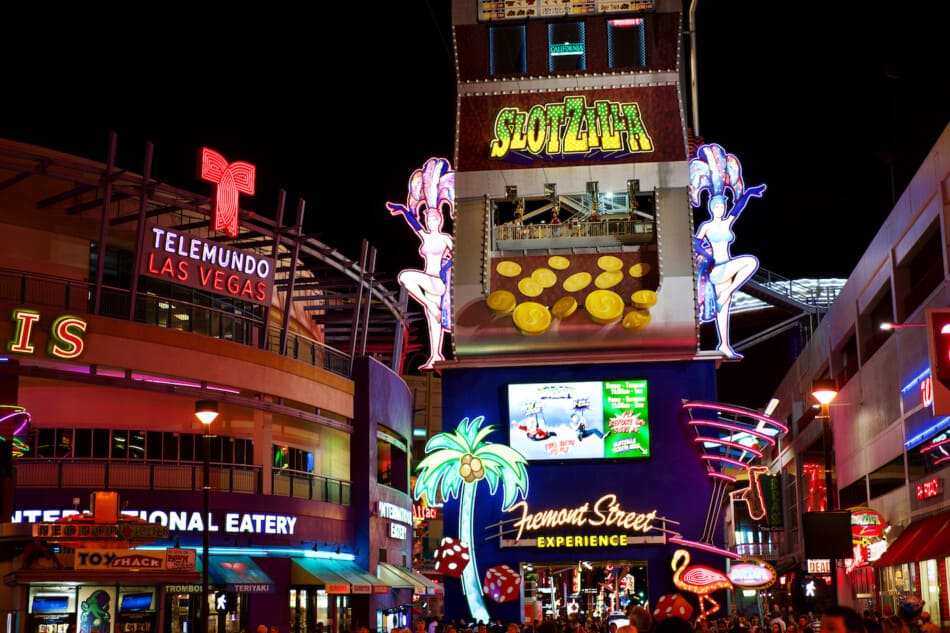 The Slotzilla Zip Line will do it for you if watching the roulette wheel spin doesn't. Over a third of a mile of the zip line is located beneath the Fremont Street Experience's canopied ceiling. The Zipline is only $29, and the Zoomline is only $49, making both alternatives affordable.
With the more exhilarating Zoomline, you may reach ten storeys in the air and reach up to 40 miles per hour. Try it superhero-style and visualize yourself defending the city from some bloated monster if that's not extreme enough.
The Neon Museum
The Neon Museum is a non-profit organization located in Las Vegas, Nevada. It was founded in 1996 and is dedicated to preserving and displaying iconic neon signs from the city's past.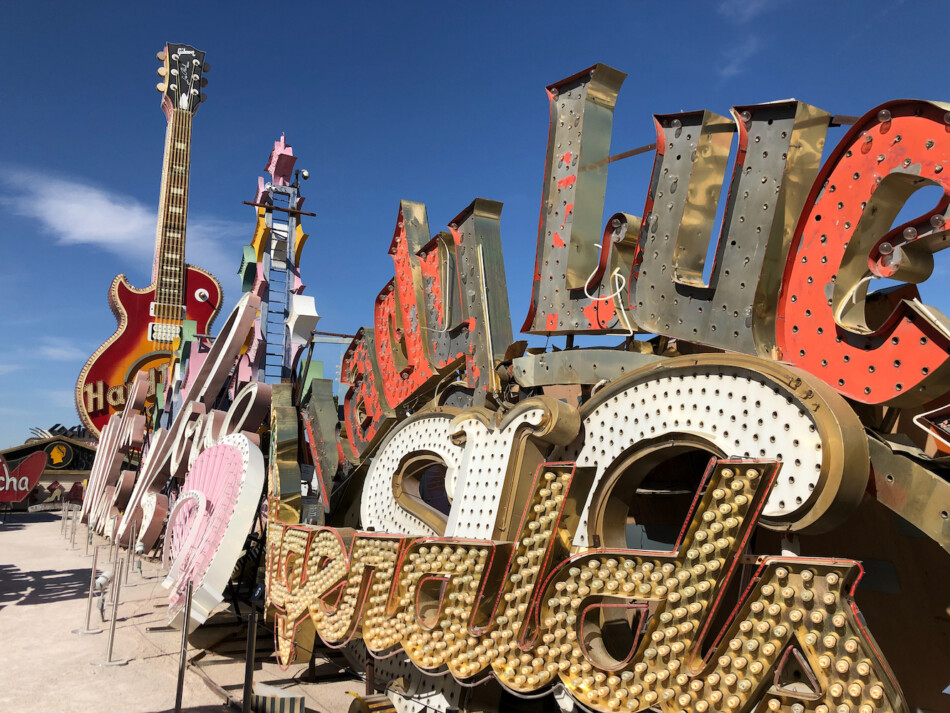 The museum's collection includes over 200 signs, some of which date back to the 1930s. Visitors can take guided tours of the outdoor exhibit space, which features restored signs from famous casinos, hotels, and businesses.
Neon signs are one thing that Downtown Las Vegas has a lot of. No matter where you look, flashing lights will be visible.
When their shine is exhausted, where do neon signs go? The Neon Museum, of course, is the final resting place for outdated and replaced signs.
An outdoor display space called the Neon Museum is devoted to conserving famous Las Vegas signs.
There are narrated tours, engaging performances, and unique exhibitions. Over 200 unrestored neon signs can be found in the Boneyard Main Collection, the larger outdoor display space.
The Neon Museum is also one of downtown Vegas' most popular photo locations because, at dusk, they illuminate all the signs, creating a wonderfully lit "boneyard."
Zak Bagans Haunted Museum
Visit the TV star's Haunted Museum to get frightened silly. The eleven thousand frightening square foot museum is housed in a rumoredly haunted structure.

The home from the 1930s is filled with dim passageways that lead to chambers filled with spooky exhibitions.
The stairway from the Demon House in Indiana and the Dybbuk Box, a wine box purportedly possessed by a malevolent ghost, are two highly well-known anomalies on display at the Haunted Museum.
The puppet room is a must-see; it's pretty bizarre. Check out the Haunted Museum.
Sigma Derby at the D Las Vegas Casino
A mechanical track game called Sigma Derby features five horses. You can wager on which horses will finish first and second for just a quarter.
Only two of these games remain today, located at the MGM Grand and on the second level of the D Las Vegas Casino. This game was formerly a mainstay in casinos. If you don't arrive before this one, your horse won't have any luck.
Container Park – Downtown Las Vegas Attractions
In 2013, the open-air shopping and entertainment complex known as The Container Park opened its doors.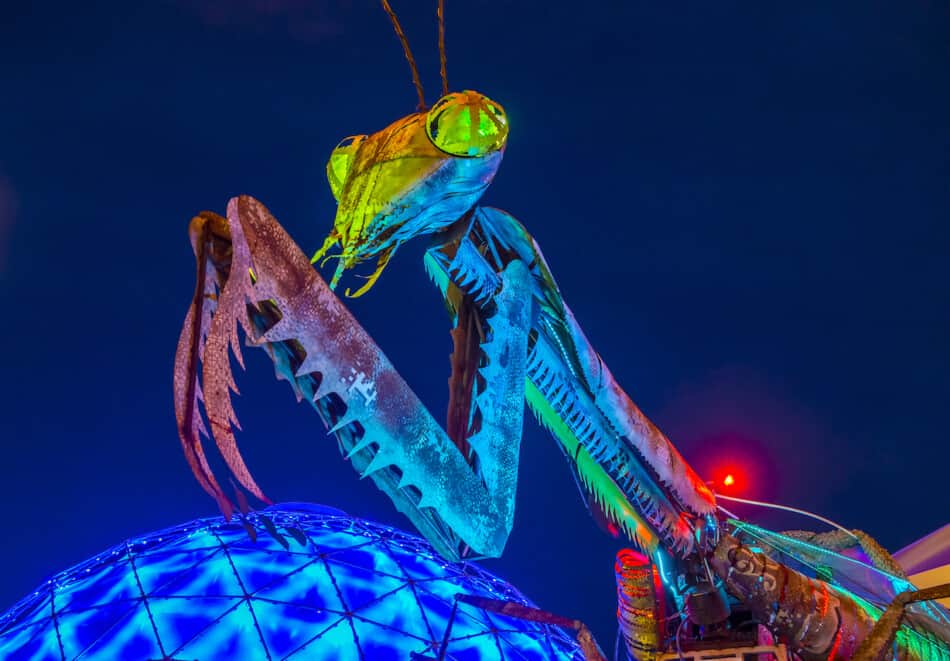 It is made almost entirely of shipping containers. It is a center for distinctive shops, restaurants, and galleries.
If it isn't enough of an attraction, check out the dome or any of the free movies or music. A 360-degree HD immersive entertainment experience is provided by the dome.
The entire dome is illuminated above the recliner seats, and you can view movies to see the universe, relive the dinosaur era, or listen to U2, Pink Floyd, or Led Zeppelin's famous rock music.
Since there is a 55-foot praying mantis sculpture that shoots flames out of its antenna, it is impossible to overlook the Container Park. After nine o'clock, this location turns into a bar for adults over 21.
There are stores outside Container Park selling clothing, watches, chocolates, unique presents for Vegas gamblers, and a wedding chapel in case you get the impulse to get married.
Grab a hot dog with an unusual topping or a decadent Waffelato, or head to the Dome for a 4K-visual interactive game. Shopping at Container Park is enjoyable.
Fun Things to do on Fremont Street Las Vegas
The Fremont Street Experience includes entertainment and gaming options you won't want to miss, which defies the notion that a pedestrian mall would rank among the city's top attractions.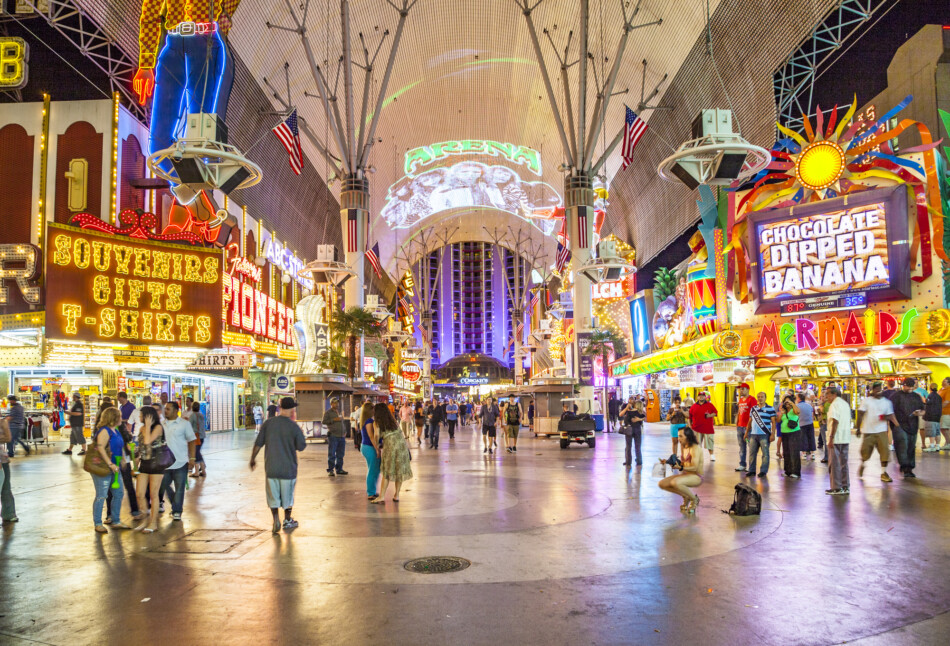 Its five-block circumference is filled with so many neon signs that it has the moniker "Glitter Gulch." Producers used to use it to capture pictures of Las Vegas' glistening lights for a very long time.
There are three stages where you may jam out to a free concert, as well as street performers. However, an overhead canopy that runs from Fourth to Major streets is the main attraction.
The largest video screen in the entire globe is the Viva Vision canopy. They will unveil their $32 million refurbishment on New Year's Eve 2019, and it is likely to dazzle. The six-minute-long Viva Vision light displays take place every hour from twilight to dawn. Along with the 22 million other visitors who come here each year, you will surely gawk at it.
Shepard Fairey Mural
After developing the 2008 Barak Obama "Hope" poster, Shepard Fairey gained international fame.
His mural, "Cultivate Harmony," which is almost 21 storeys high, is one of the largest works of art in the world and can be seen on the side of the Plaza hotel.
Fairey stated that the purpose of the painting was to "remind people that the only way to conserve what supports us is through peace and harmony with one another and the earth itself."
Heart Attack Grill
Visit the Heart Attack Grill, a hospital-themed restaurant where the servers are dressed as nurses, if you want to experience an extraordinary Los Vegas adventure.
Heart Attack Grill, one of the most well-known restaurants in downtown Las Vegas, claims to have been battling anorexia since 2005! Until you peek through the windows, The Heart Attack Grill appears to be a typical burger and milkshake bar.
You will be given a hospital gown or doctor's attire to wear by one of the servers who is dressed as a nurse when you first enter the establishment.
Here, you can drink through an IV line to help you slurp down the contents of your preferred bypass burger. You can get a quadruple bypass burger with 9983 calories to satisfy your weekly calorie needs!
This burger was recognized as having the most calories in the world by the Guinness Book of Records! Don't order more food than you can consume, though, as a nurse will paddle you if you don't finish your plate.
Vegas Vic Sign
As you stroll down Fremont Street, you may see the Vegas Vic sign, a jovial neon-lit cowboy, which is another iconic sight.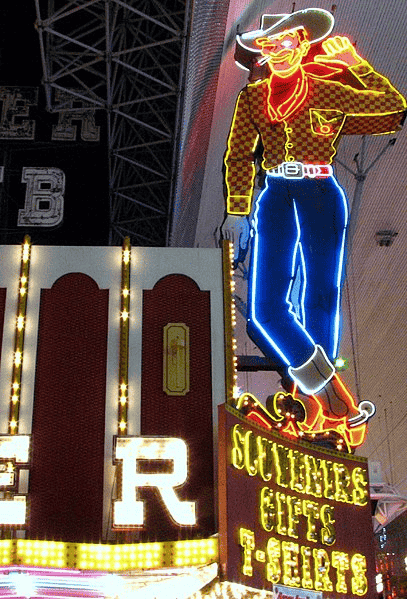 In the past, it was customary to wave and exclaim, "Howdy, pardner! Even the moving cigarette was a clear indication of the times.
The casino has been long gone since it was first built in front of the Pioneer Club in 1951.
A gift shop has now taken its place, but your photo in front of Vegas Vic suffices as proof that you visited DTLV.
Mob Museum
The Mob Museum in DTLV lets you in on the sordid secrets of organized crime's underbelly. The museum, which is housed in what used to be the Las Vegas post office and courts, provides a glimpse into life and times when the mob ruled the area.
The 2.5-hour Las Vegas Mob Tour lasts You are given a tour of Las Vegas and shown numerous hotspots for organized crime.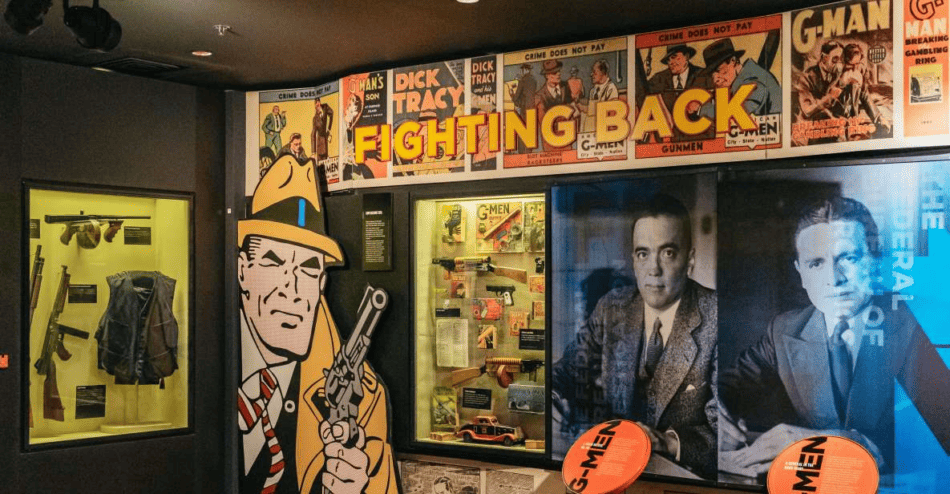 The museum displays historical artifacts from the Prohibition era, including portraits and biographies of powerful criminals. In the engaging forensic lab, find out how law enforcement retaliated.
If you dare, stand in the electric chair in the courtroom where actual mob members were tried for their crimes.
DLVEC – Downtown Las Vegas Events Center
Up to 11,000 people can be accommodated at the massive outdoor event site known as the Downtown Las Vegas Events Center or DLVEC. Everything from three-day festivals to loud rock concerts is held at the center.
Additionally, the DLVEC runs a downtown watch zone for important athletic events. On important game days, reserve a table on the inner field so you can view the action on the enormous screen while accompanied by other fans. The ambiance is intense.
The DLVEC has "man caves" with seating for twenty, TVs, and a beer pong table for more private viewing.
Old Las Vegas Mormon Fort
A well-known location in downtown Las Vegas is the Old Las Vegas Mormon Fort. Discover what DTLA was like before neon and power by going to the Old Las Vegas Mormon Fort.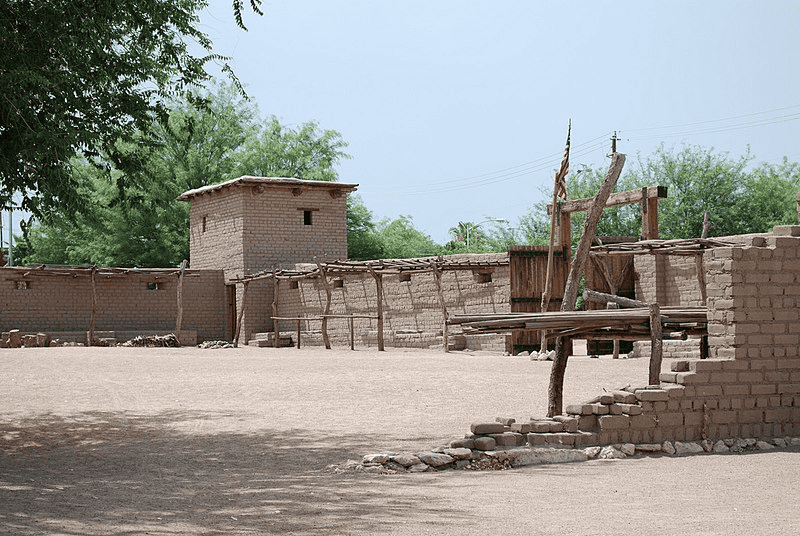 The earliest inhabited structure built in Las Vegas, which is located in the inner city state park, was built somewhere in the middle of the 1880s.
Fifty years before Las Vegas was established, Mormon settlers constructed the three-acre fort as a defense against Indian invasions. There are residential quarters, real wagons, cattle barricades, and many other fascinating relics inside the adobe walls of the fort.
After paying a nominal entrance fee, you can enter and explore the entire park and its collection of wagons.
You may learn more about how people lived in the 1850s by visiting the visitor center.
The fort is a fascinating illustration of how far life has come in the last century or so.
Gold Spike's Backyard Playground
Daytime co-working and nighttime partying are both available at Gold Spike. The indoor area is turned into the living room at night when DJs spin the hottest tunes for an energetic house party.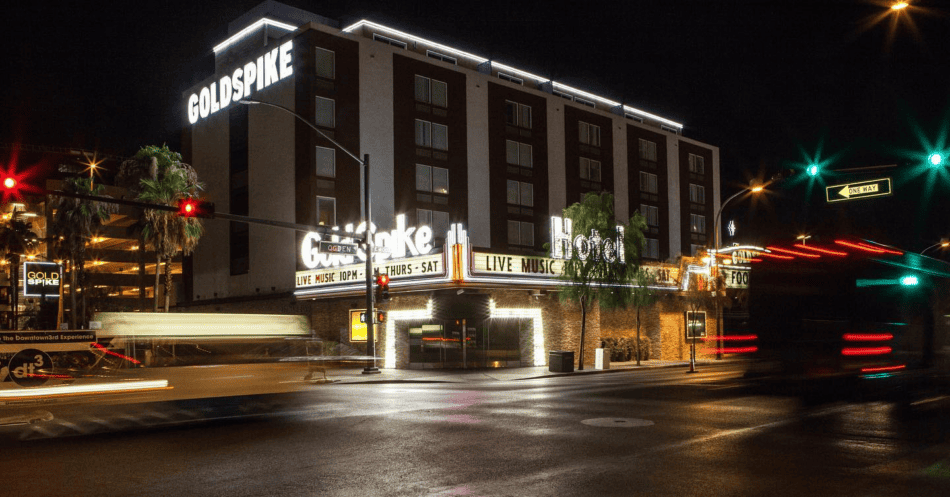 You can play games like Twister, gigantic Legos, Four Square, Cornhole, Shuffleboard, and Beer Pong in your garden, which serves as your true playground (no pun intended).
The backyard playground is open all day for some healthy fun for the entire family. Local musicians perform, and live bands play on Fridays and Saturdays.
The bar installation, made completely of a shipping container, is something you shouldn't miss.
Donut Bar
Downtown Las Vegas has many choices for dining establishments. One location, though, really sticks out.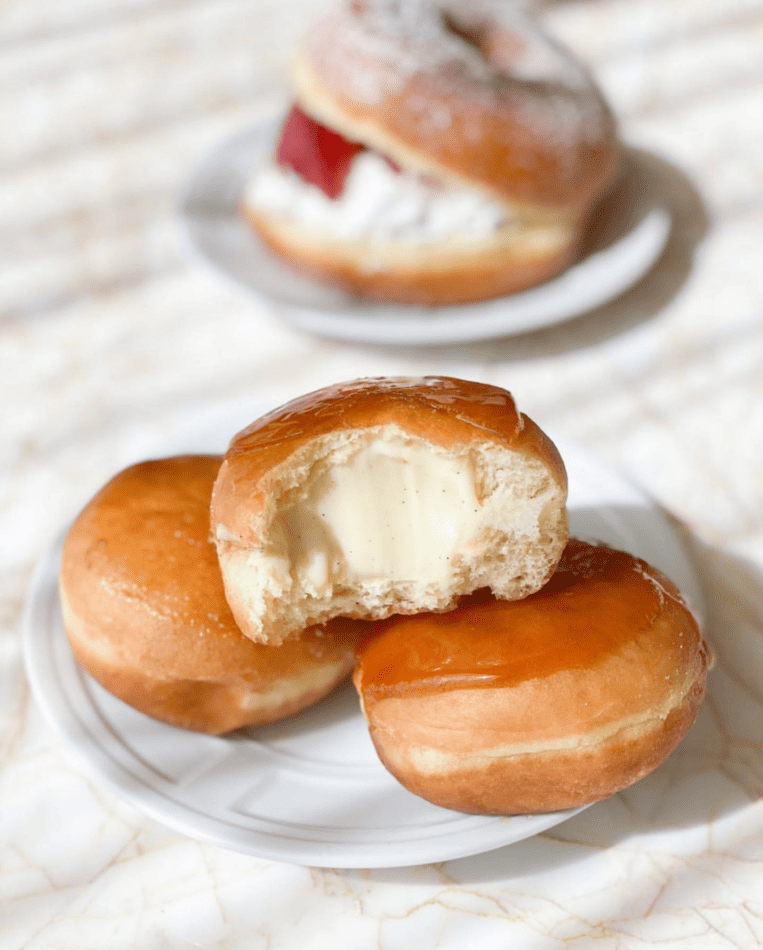 Santiago Campa, the owner of the Donut Bar, creates 2,000 doughnuts each day. He closes for the day after he runs out of these fresh beauties.
Along with classic flavors like creme brulee, salted caramel, french toast, and Homer Simpson, he also stocks the business with unique varieties.
These donuts have been deemed excellent and fairly priced, enabling you to indulge lavishly throughout the remainder of your DTLV tour.
Downtown Summerlin
An outdoor shopping center located in downtown Las Vegas called Downtown Summerlin is jam-packed with stores, boutiques, restaurants, and bars. If the mall had a roof, then you could find everything here.
Look around the shops for discounts on clothing and accessories. Given that there are 125 establishments to pick from, it can take some time. Visit the Crazy Pita for a quick lunch or Five Guys for a burger.
Make a night of it at Dave & Busters, a restaurant and entertainment space with video games and vintage classic pub-style shuffleboards, or have dinner at the Mexican restaurant El Casa Del Matador.
Commonwealth
The Commonwealth is a chic bar on Fremont Street with prohibition-era design elements. Step inside to travel through time. With leather-topped stools and ornate chandeliers, the environment is dark.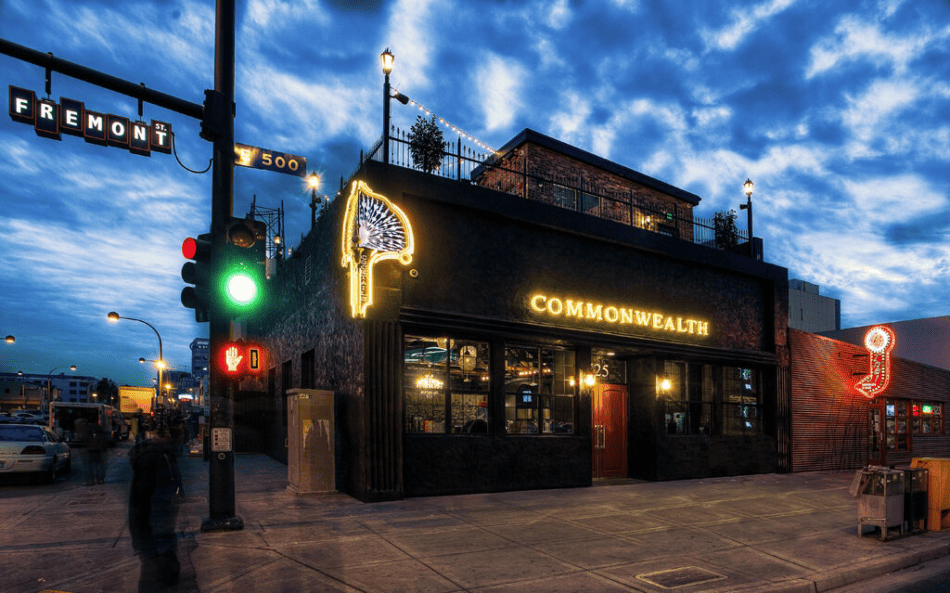 A framed photograph of burlesque performers is displayed on the wall behind the bar, above a sizable number of whiskey bottles.
The rooftop terrace of the speakeasy-style bar features sofa seating and is an excellent location to have a martini at sunset while watching Fremont Street's neon signs come to life.
The Cal
There are several reasons to stop by the venerable California Hotel & Casino, or the Cal, as it is more recognizable, on Fremont Street in DTLV.
Go through the lobby area of the casino first before trying your luck at the gaming tables or slot machines. A wooden figure of the Happy Buddha is housed there. It's said that rubbing his belly will bring luck.
A lot of energy is required for all-nighters. Take a bowl of the renowned oxtail soup from the Market Cafe to replenish yours. The cafe, which is located on the hotel grounds, is open around the clock. Even at nine in the morning, they are still ladling their healthy broth into bowls. They don't begin serving it until eleven in the evening.
The Canyon Club
A trendy club featuring live performances is hidden away at the back of the famed Four Queens Hotel and Casino, which has been operating on Fremont Street in downtown Las Vegas since the 1960s.
Catch the Spirit of the King Show, an Elvis Presley-themed performance by a top-notch impersonator, while sitting in the luxurious surroundings of The Canyon Club, and be amazed by a hilarious mind reader who performs magic illusions.
Every visitor to downtown Las Vegas must attend at least one Elvis performance. Make it your best.
Hugos Cellar
This restaurant provides food that will make you drool, including Angus steaks, beef Wellington, and a rack of lamb.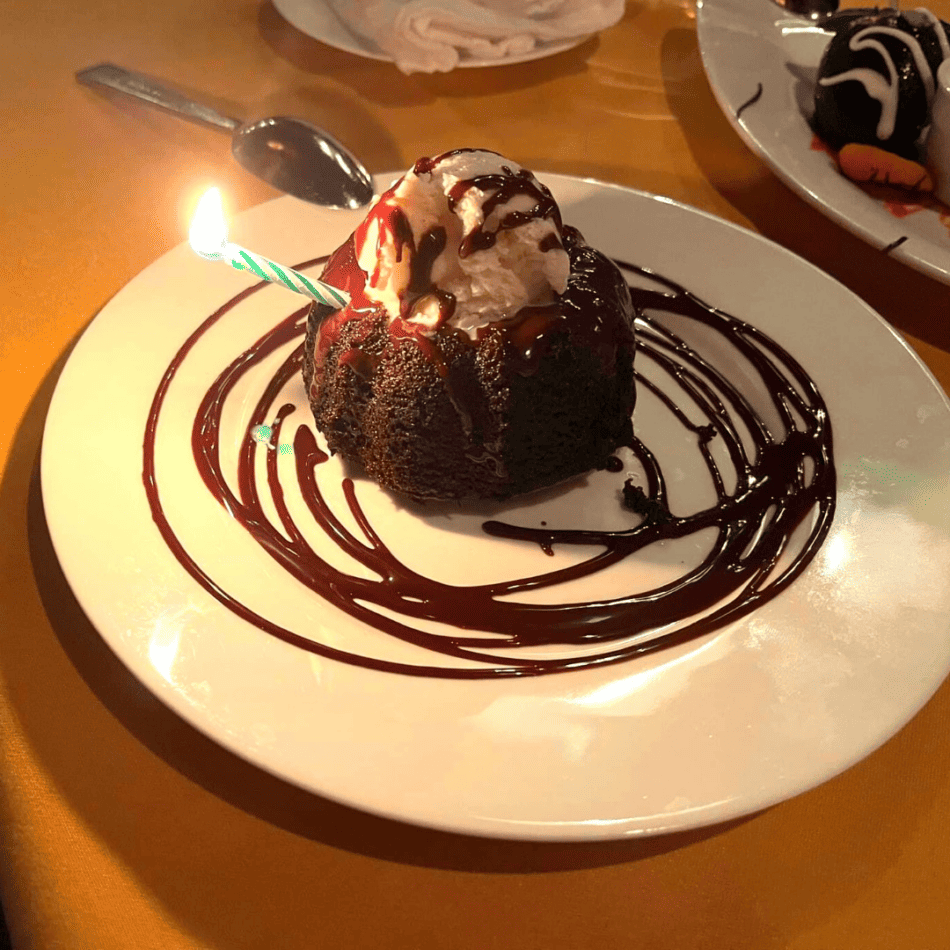 A made-to-order salad cart is also included with your entrée.
If that's not enough, women are welcomed with a long-stemmed rose, and free chocolate-dipped strawberries for dessert complete your meal.
Recent Posts