15 Best Airbnbs in Prescott, AZ
Best Airbnb Prescott: Are you looking for the perfect Airbnb Prescott for your next trip?  This list of Airbnbs in Prescott, Arizona is perfect for any budget.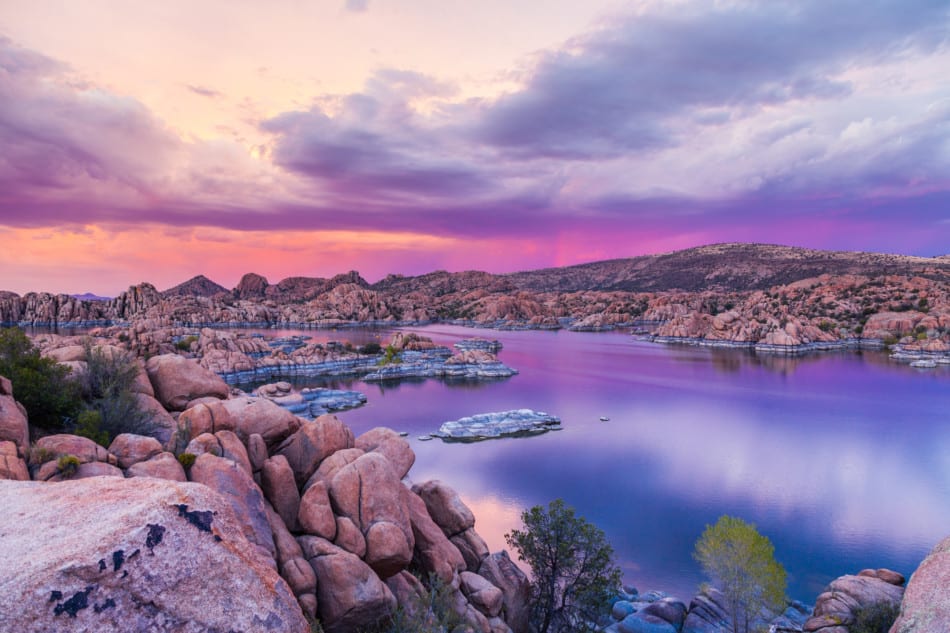 Prescott is a beautiful place to visit among the Ponderosa Pines.  The mountain town of Prescott and the surrounding Prescott Valley is absolutely beautiful.
There are so many things to do in Prescott from hiking, camping, mountain biking, horseback riding, golfing, kayaking, fishing, and don't get me started on the food from local breweries and amazing restaurants.
Thank you for supporting this website written by an American. This post may contain affiliate links. This means I earn a small commission on these links at no extra cost to you.
Check out the Best Airbnbs in Arizona to find unique places to stay across the Grand Canyon State or my post on the Best Things to do in Prescott, Arizona
Here are the Best Airbnbs in Prescott, Arizona
Acre's Away A-Frame
Guests: 7
Bedroom: 3
Acre's Away is an A-frame cabin nestled on an acre of land in the beautiful Ponderosa Pine forest. Here, you'll get to experience peacefulness, relaxation, and comfort, all while being less than 3 miles from downtown Prescott.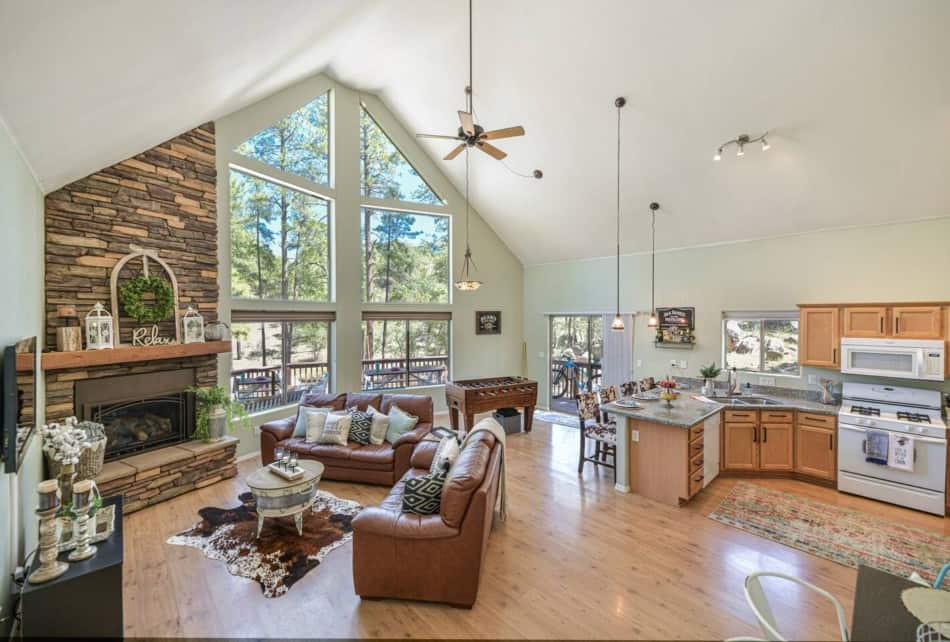 The amenities of the cabin include a well-equipped kitchen, spacious living room with high ceiling, three bedrooms, free wifi, indoor fireplace, and more. You have the liberty to use anything you need in the cabin because the owners believe in the saying that "what's ours, is yours."
Modern Bungalow in the Heart of Downtown Prescott
Guests: 4
Bedroom: 1
You'll instantly fall in love with this modern bungalow in downtown Prescott because of its perfect location, quaint and private outdoor area, and the bright airy open space feeling all throughout the property. This place is ideal for couples, small families, solo travelers, and even business travelers.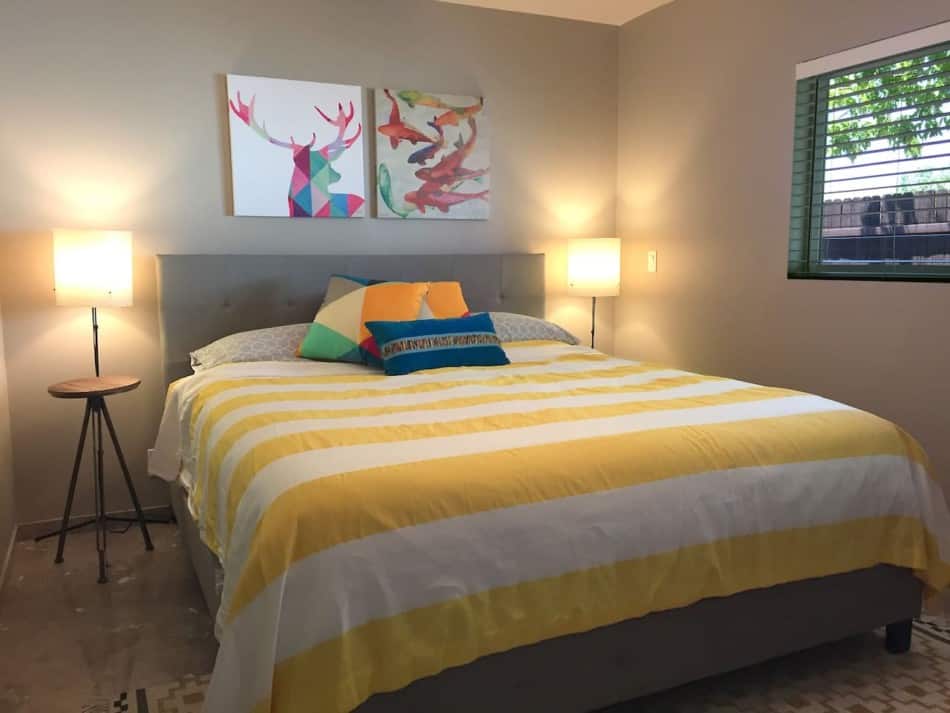 What was once a garage has been transformed into a beautiful and modern bungalow that has an open space concept where contemporary style blends with the cozy comfort of a bungalow. It has been updated throughout the years and now t boasts of its amazing outdoor space with a cozy fire pit where you can sit, grill, and dine. It is also complete with amenities to make your vacation perfect and hassle-free.
Prescott Suite at the Base of Granite Mountain
Guests: 2
Bedroom: 1
If you are looking for a budget friendly accommodation good for two people in Prescott, this guest suite is the one for you. This bright and open guest suite is located 3 miles from downtown Prescott and is close to shopping, dining, and many hiking trails and lakes. The property is situated in a quiet space yet still close to everything in Prescott.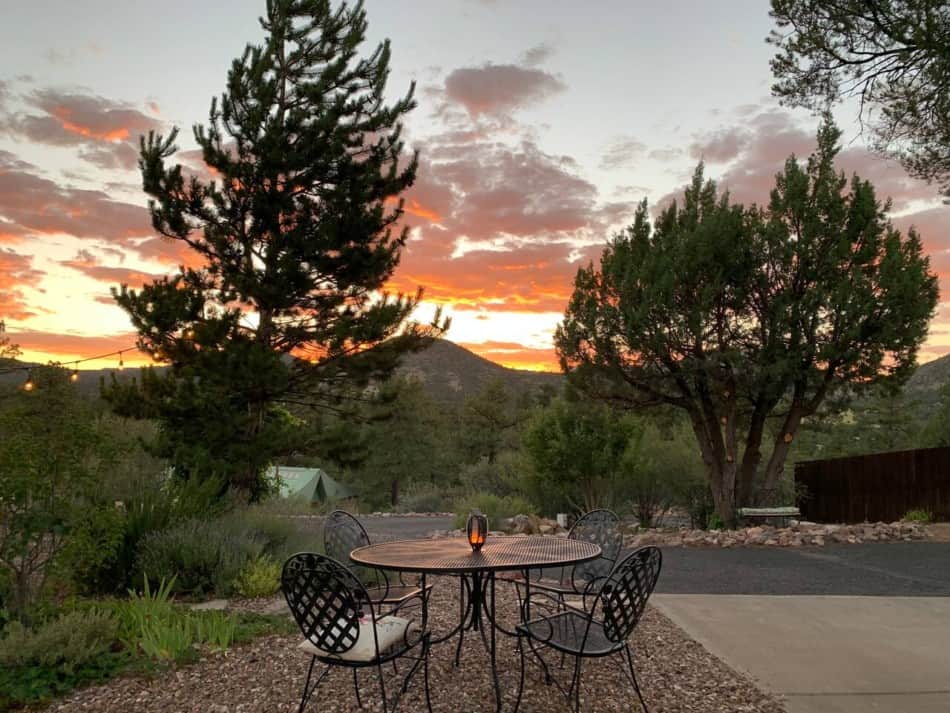 Aside from its basic amenities such as a kitchenette, dining table, work space, and a relaxing area to watch TV, this guest suite has also a private deck that lets you enjoy the beautiful Arizona sun.
The Downtown Cactus Cottage in the Prescott Pines
Guests: 3
Bedroom: 1
Charming and relaxing are the two best words to describe this stylish cottage located in one of Prescott's oldest neighborhoods. It is a newly built cottage that can sleep three people and it features a full kitchen, bathroom, and a beautiful front porch.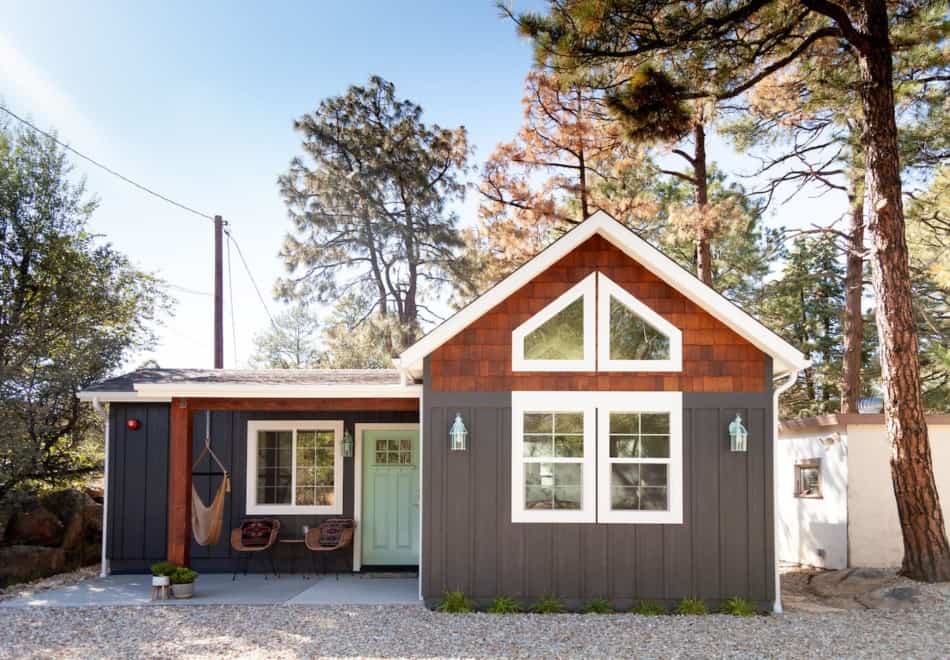 This cottage is entirely private and guests can make use of all the amenities provided by the owners. And the host is extremely accommodating and will be willing to provide suggestions on what places to eat and visit in the area.
A-Frame Hideaway
Guests: 2
Bedroom: 1
The A-Frame Hideaway is a simple yet stunning cabin in the woods that is close to downtown Prescott. The cabin has been newly remodeled and it includes a kitchen, free wifi, queen sized bed, private deck pavilion, and an outdoor gas fireplace.
And good news to all fur parents, you can bring your well behaved dogs in this cabin with a $25 daily fee.
Trendy Forest Hideaway with Private Patio
Guests: 3
Bedroom: 1
If you are in a hunt for a relaxing getaway or just a quite space to chill at and spend some intimate moments with your loved ones, the Forest Hideaway is the one you are looking for. This studio-style retreat can sleep up to 3 guests and it features a private entrance with parking, keypad entry, and a secluded patio where you can relax in the cold pines.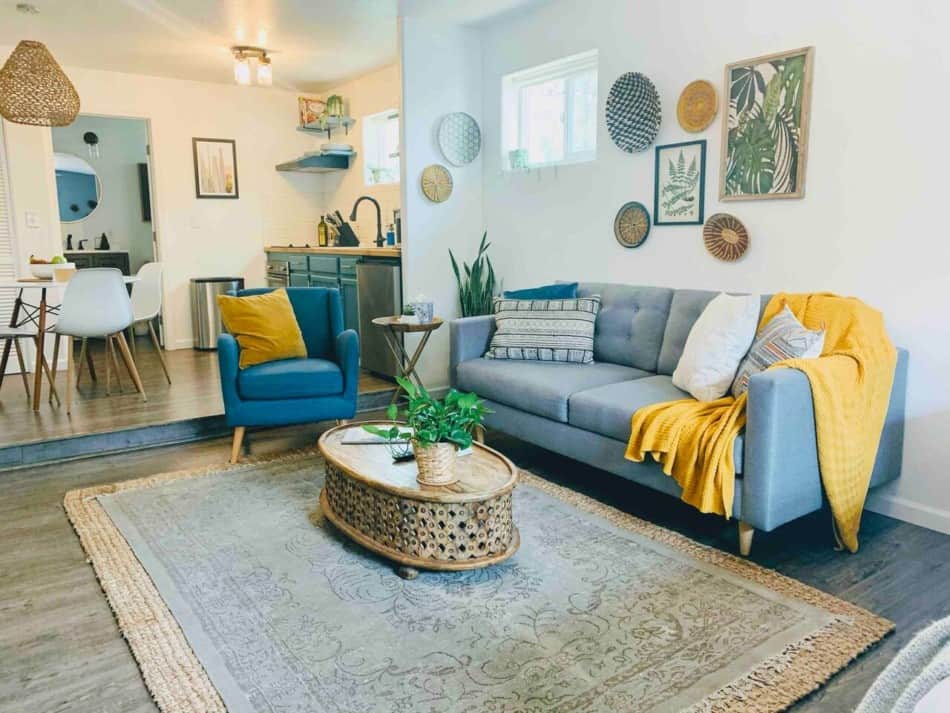 It also features amenities such as a full size kitchen and dining area, private bathroom, washer and dryer, and air conditioning and heating. The guesthouse has a lot of natural light from the high windows that make it even homier and airy yet still giving you privacy. Plus, it is conveniently nestled close to downtown Prescott and if you're into a quiet neighborhood, surely you will enjoy your stay here.
Cozy Quiet and Unique Log Cabin
Guests: 4
Bedroom: 1
You absolutely love this gem of a cabin located just in front of Prescott National Forest. It is actually a hand-built log cabin that is super cozy and adorned with Western themed art and antiques. Just like any other airbnbs in Prescott, it has everything you need for a comfortable stay. But what makes this Airbnb unique is that there's no TV inside because the owners encourage guests to unplug and relax.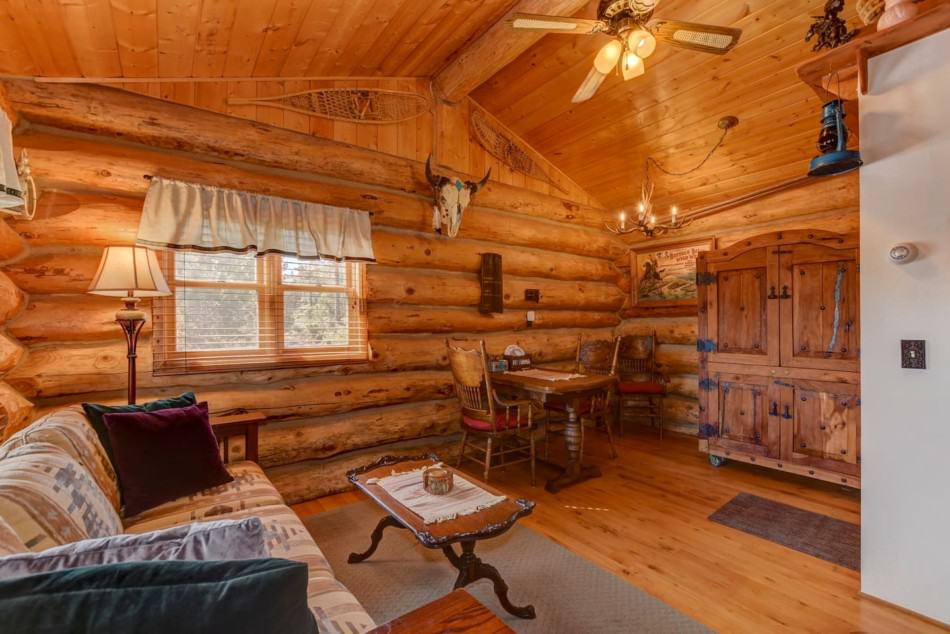 Even if there's no TV for your entertainment, this cozy cabin is packed with adventures for you to try. You can relax at the outdoor space, gaze at the mountains while listening to the blow of the wind, take a walk around the 2 acre property, or go for a hike or bike ride in the neighborhood. Yes, you'll never run out of fun things to do here and you won't be disappointed.
Downtown Prescott Pollock Pad
Guests: 3
Bedroom: 1
Situated in a very safe and unpretentious neighborhood, this cottage in Prescott allows you to feel at home, kick your feet up, and relax with its modern rustic design. This house is ideal for solo travelers, couples, or a small family on a budget. It features a cozy bedroom with a queen size bed, standard twin size rollaway bed, a small comfortable couch, kitchenette, bathroom with shower and tub, and a living area with a dining table.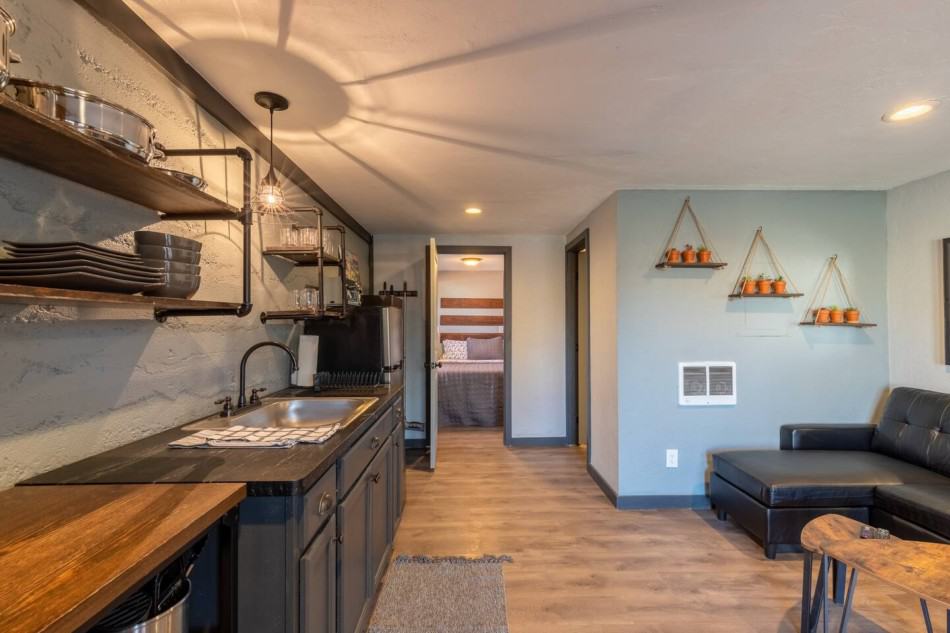 This house is also extremely close to the downtown area and on a quiet street. And there are a lot of scenic drives here that your eyes can witness and it's very perfect for a romantic getaway in Prescott.
The Majestic Mountain Retreat
Guests: 4
Bedroom: 1
Stunning views, quiet ambience and great amenities – these are just one of the wonderful things that you will experience while staying at The Majestic Mountain Retreat. This is the one of the best places in Prescott to relax and enjoy the grand views of nature from its patio. It features one bedroom with a queen size bed, airy living room with stylish decorations, and a gorgeous outdoor space.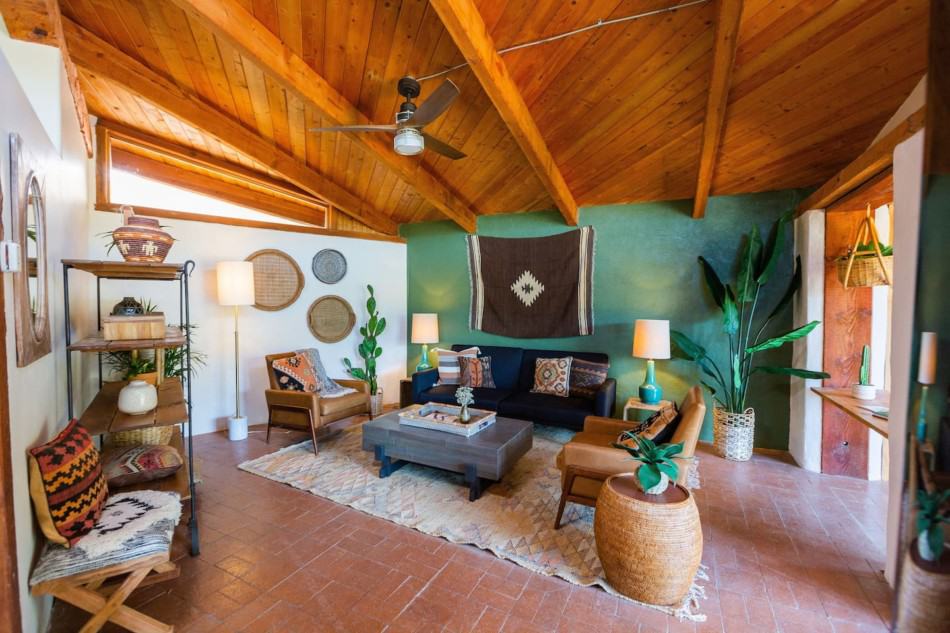 This home has everything you need for cooking too. Some snacks and coffee are provided, as well as an espresso maker. You may think that this home is too small to accommodate a small family, but once you get inside it is even more beautiful and spacious and there's enough space for everyone. This is a truly unique and special place with a great location too.
Wildly Spectacular CaveCastle in the Granite Dells
Guests: 3
Bedroom: 2
Do you ever wonder how it feels like to be living inside a castle and fulfill your childhood fantasy? Well the good news is that you can turn that fantasy into reality by staying at this spectacular CaveCastle in Prescott. This castle is a safe and perfect getaway if you are looking for lots of fresh air and sunshine. It was built of flagstone and towering natural granite cliffs that create a light cave-like interior with panoramic views of the place.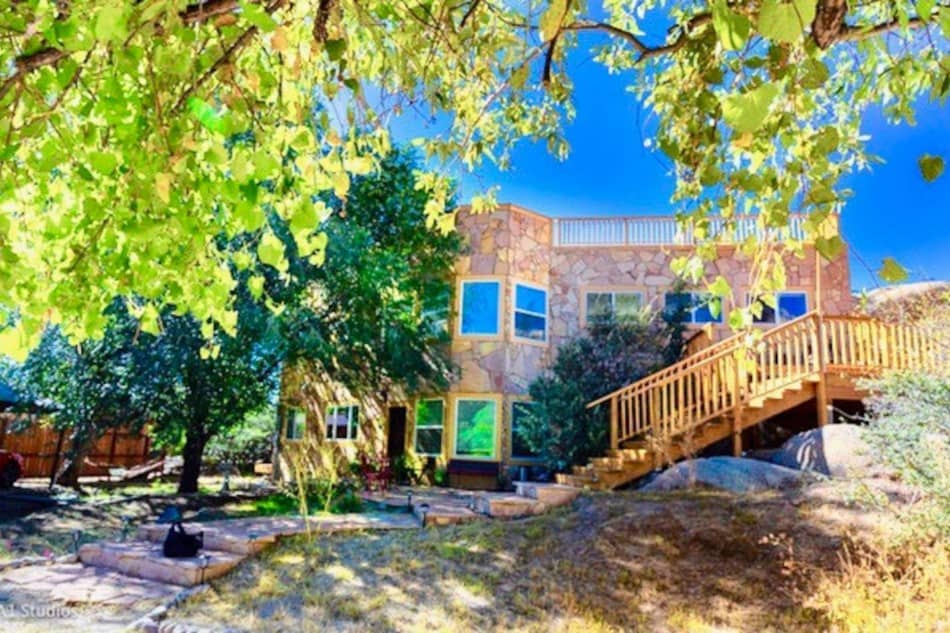 The castle has a spacious open floor plan and it features a king and queen size bed to really make you feel like you are living like a royal. It also has a well-equipped kitchen, dining room, office desk, and more. No wonder this place is highly rated and worth it.
Charming Cabin near Historic Downtown Square
Guests: 2
Bedroom: 1
If you are looking for an enchanting or romantic getaway in Prescott, you'll love this cabin that offers a rustic and charming vibe. The space is ideal for two persons and you can either sleep in the loft or on the comfortable pullout sofa bed. It also provides a fully equipped kitchen with appliances. Newly remodeled bathroom with full size walk-in shower, wifi, and more.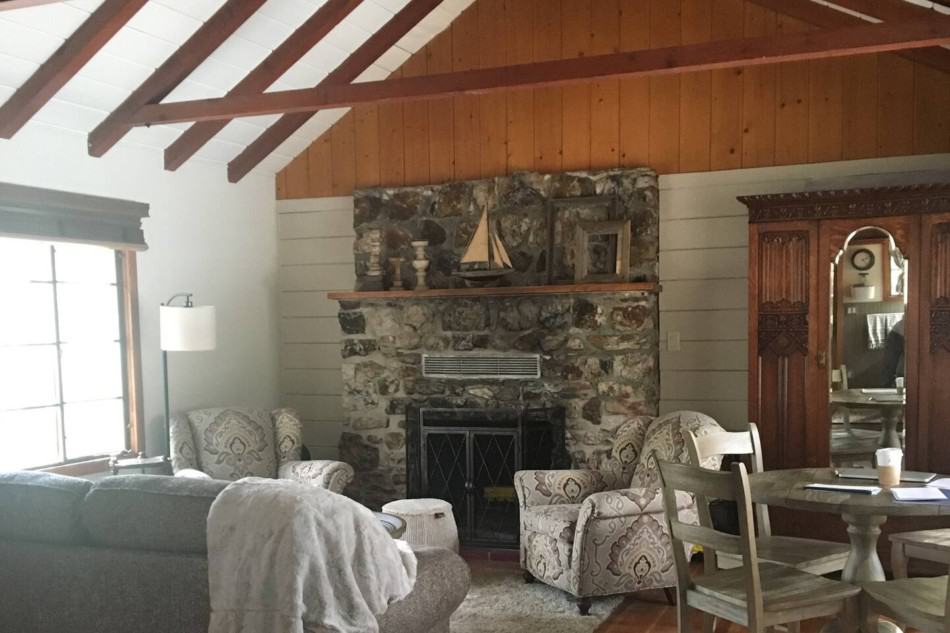 This cabin is situated in a private and quiet neighborhood surrounded by pine trees yet a close drive to the town and lakes. This is a highly recommended place for couples who want to escape for a few days and enjoy a quiet vacation.
Copper Cottage
Guests: 3
Bedroom: 2
For a perfect home base while exploring the beautiful Prescott area, this two bedroom detached cottage will give you all you need for a great stay.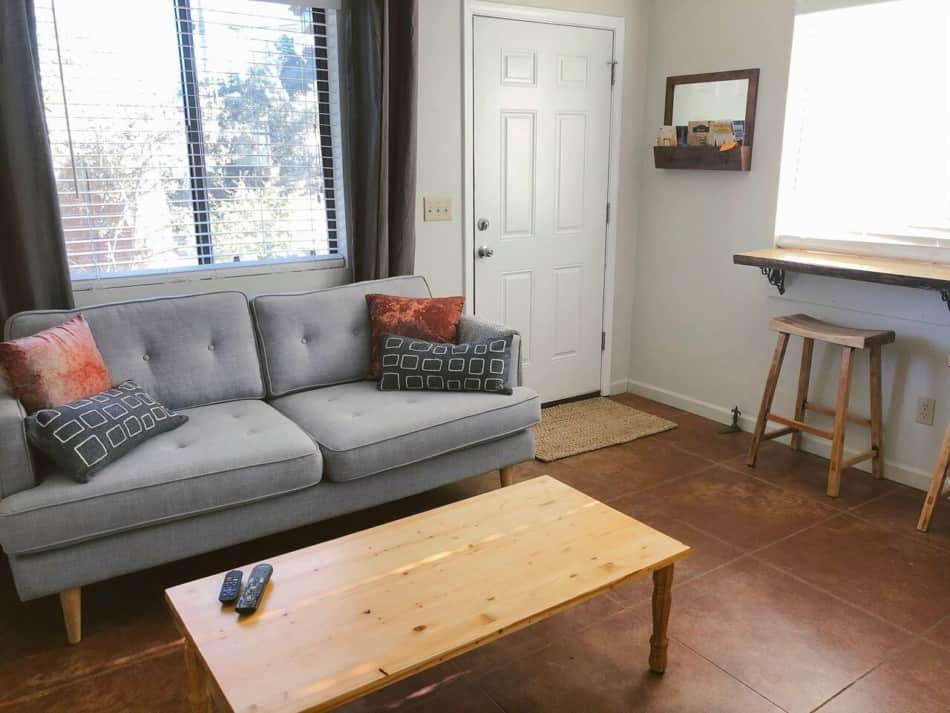 It'll give you a comfortable place to rest and spend a great weekend with your family. It has everything you need and you'll love the privacy that this place can offer.
Prescott Granite Creek Cottage
Guests: 4
Bedroom: 2
From its handmade quilts that adorn the walls to the comfy couch that greets you in the living room, this cottage welcomes all guests to breath and relax.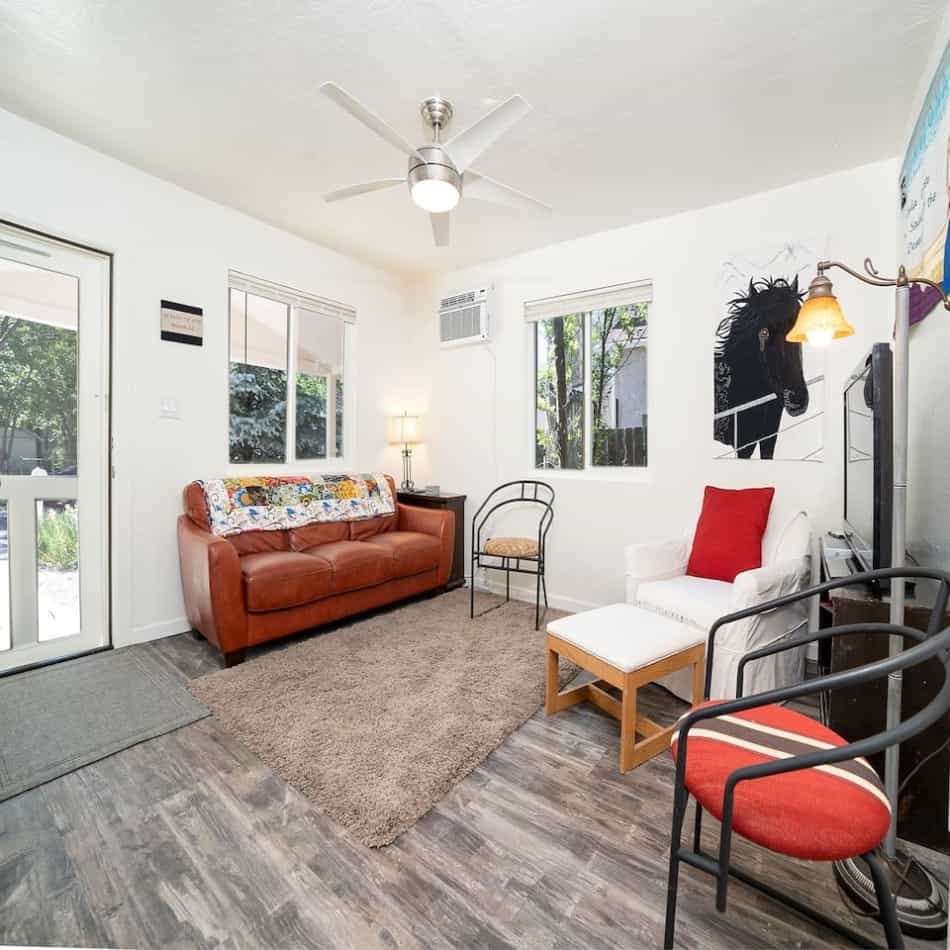 This two bedroom completely remodeled cottage is complete with a new kitchen with granite counter tops, bathroom with vessel sink, front and backyard, and more. It has everything you could possibly need and it's simply perfect in every way. It's perfect for small families or groups of friends that want to experience an ultimate bonding experience together.
Recent Posts