15 Charming Small Towns in Nevada
Nevada Small Towns: Are you looking for cute small towns in Nevada? This list of the best towns and cities in Nevada has something for everyone!
These rural areas in Nevada have a lot of charm and fun things to do so check them out and let me know in the comments which is your favorite small towns in Nevada.
Thank you for supporting this website written by an American. This post may contain affiliate links. This means I earn a small commission on these links at no extra cost to you.
GENOA
Genoa is the oldest settlement in Nevada and is located on the eastern slope of Lake Tahoe. Genoa was founded in the 1850s by Mormons who established a trade post there. Located in Douglas County, it was the first settlement of the State that eventually became the Nevada territory.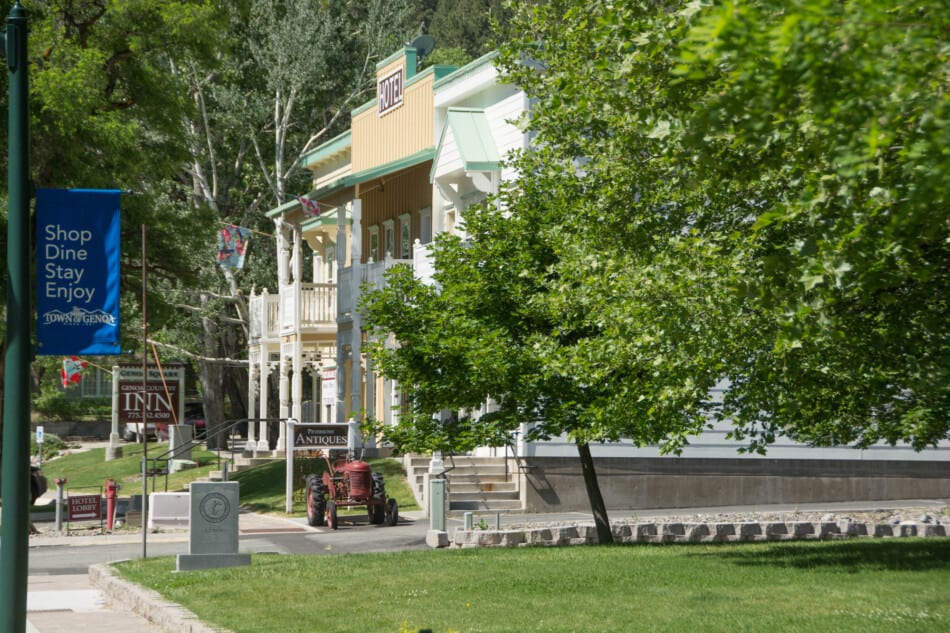 Small, quiet, but simply historic is what would perfectly describe Genoa. Wander into town and visit the Mormon Station State Historic Park, a staple go-to when picnicking or just hanging out with family and friends. The next stop is the Genoa Courthouse Museum, which was once a courthouse, a community meeting place for events, and a school. Now, the museum holds evidence of early life in the Carson Valley.
You can visit the River Fork Ranch, a nature conservatory made up of 800 acres of floodplain, and witness different birds of different species and fauna of every kind. This sanctuary also prioritizes habitat restoration and sustainable agriculture.
VIRGINIA CITY
Virginia City's history and stories are as diverse, rich, and colorful as the city's streets and structures. Virginia City must be seen to be fully comprehended. It's a live, breathing example of America's tenacity and determination to succeed.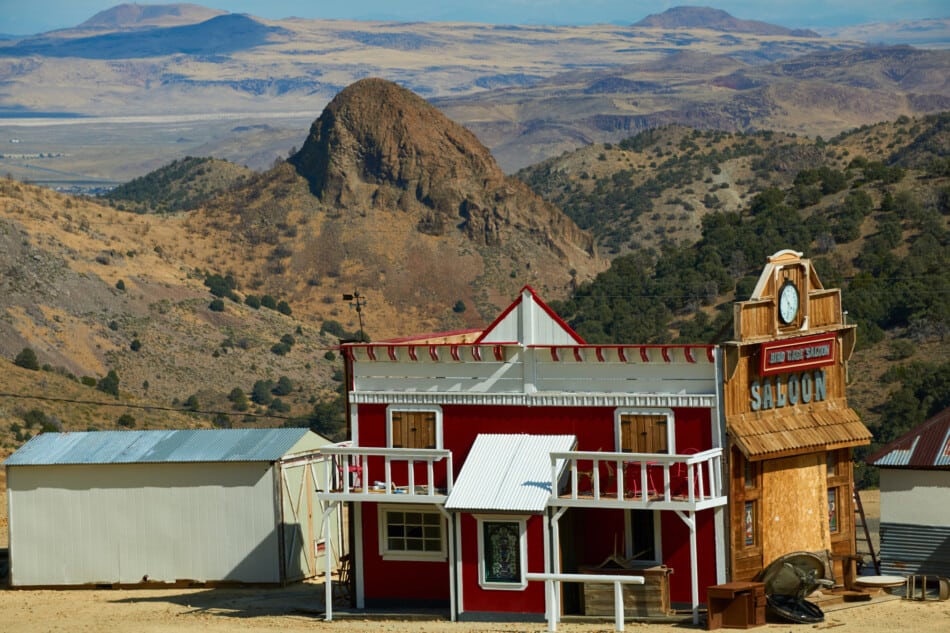 Virginia City was once a major silver deposit discovery and was home to several mines. Now, it evolved into a lovely town that will easily be one of your favorite places to visit. Walking through the downtown streets of Virginia is a treat itself with its charming, old school architecture and old west theme. Surely, anyone would feel at home when visiting. Virginia is one of Nevada's art hubs with its numerous museums and galleries to visit such as Fourth Ward School. What used to be one of America's state-of-the-art schools is now a museum to commemorate the American West. For a thrilling tour experience, Virginia has a lot of guided ghost tours in several locations all around town which many have reposted to have many accounts, over the years, of paranormal activity.
ELY
Ely is a town small in name but big in fun! This city is Nevada's largest city and county seat of the White Pine County.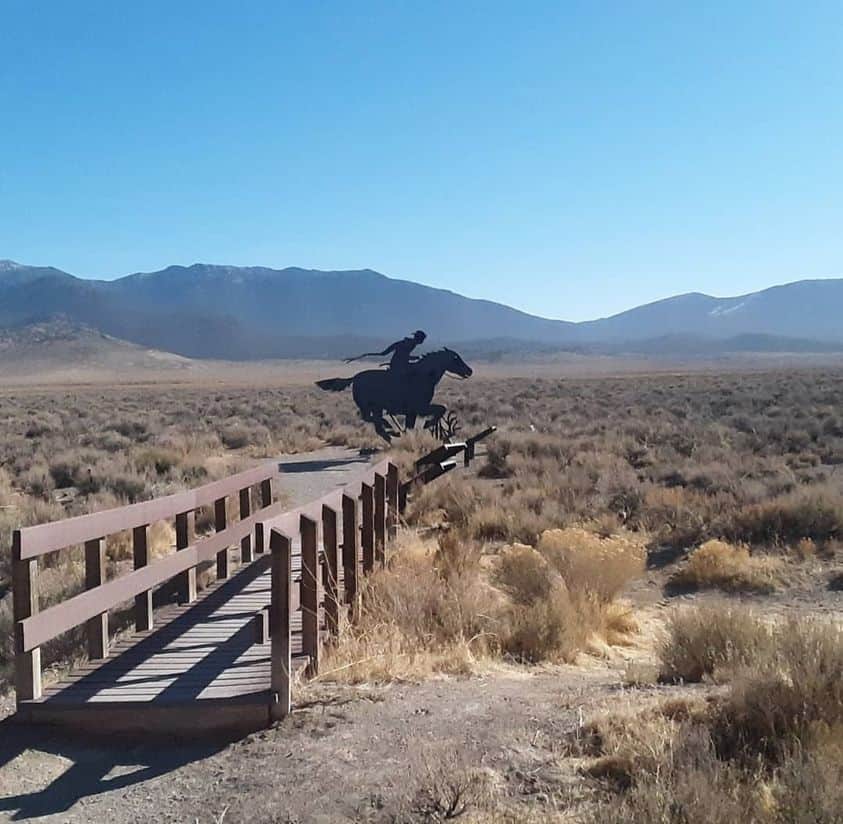 Come down to Ely and visit the Nevada Northern Railway Museum where you can ride an actual steam engine train along the old mining route in Ely. This railroad museum has been preserved and operated by a historic foundation dedicated to the preservation of the Nevada Northern Railway.
If sightseeing is your choice of activity, Ely has the Ward Charcoal Ovens State Historic Park where you can witness 6 beehive-shaped charcoal ovens that were used to help process rich silver ore that was discovered in the area. Not only will you see amazing man-made structures, the grounds are also open for camping, picnicking, hiking and fishing. With Ely's rich history in mining, you can see traces of its glory all around the area and especially in frequently visited landmarks such as the White Pine Public Museum and the Ely Renaissance Village.
AUSTIN
In the Reese River Valley is Nevada's Austin. A quaint, charming town with enough vibrancy to keep you coming back for more. Known as Nevada's old silver mining hotspot, Austin quickly rose to popularity and its industry developed into what it is today. 
Walking down the Main Street of Austin, you will see the architecture of the buildings and see firsthand the small town charm that everybody loves. Besides having a history of mining, Austin has a lot of churches in its area. Another unique thing to love about Austin is that they have Jason's Art Gallery where they offer Nevada's quality turquoise.
For a hot spring experience, head on over to Spencer Hot Springs, a raw and rustic hot spring that has an amazing view of the Toiyabe National Forest. Stokes Castle is another historical tourist spot in Austin. This monument is a three-story stone tower that was patterned after a tower that Anson Phelps Stokes had seen and admired in Italy.  Lastly, in Austin is where you can find Nevada's Hickison Petroglyph Recreation Area, a 10,000 year old rock with ancient stone carvings on its surfaces. 
You can check out my post on the Best Hot Springs in Nevada for more info on the Spencer Hot Springs.
RACHEL
Rachel, Nevada may seem like your typical quaint small town but this urban area is widely known as the Extraterrestrial Highway of the US.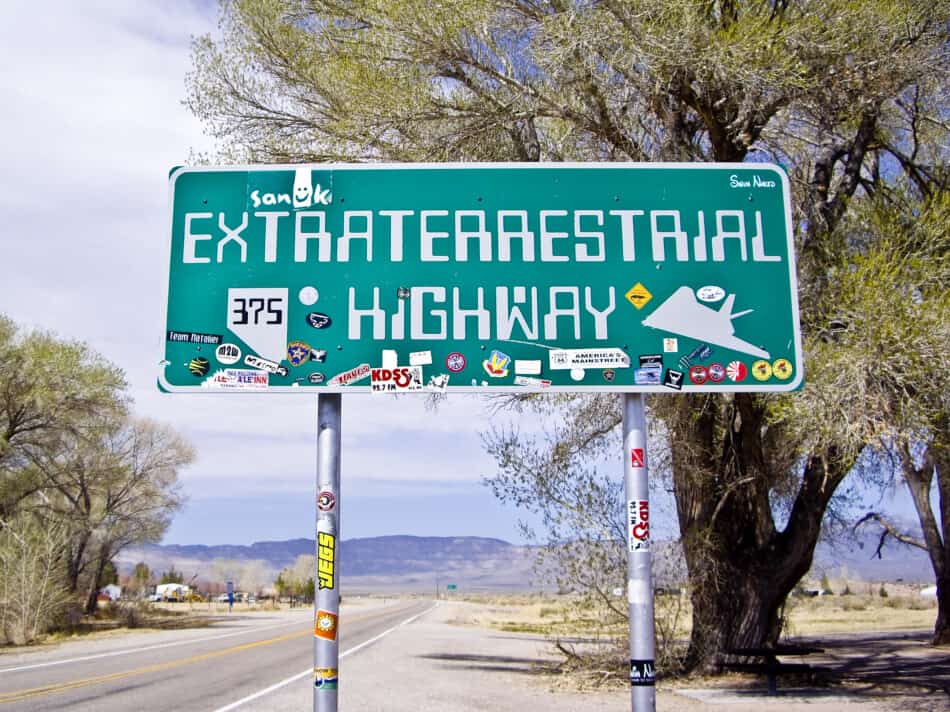 Known for many UFO sightings in the area, and with the town so close to the mysterious Area 51, Rachel has been dubbed as the "UFO Capital of the World" and has pinned itself on the map by showcasing beings that cannot be found on any human map.
The town of Rachel has established itself in pop culture history by just being in the proximity of the famous Area 51, a secret US Air Force military installation known for being the focus of numerous conspiracies involving extraterrestrial life.
LOVELOCK
If you crave for a simpler life, then Lovelock is the right place for you. In this charming little town in Nevada, Lovelock will give you a reason to be locked in love with the place.
A popular place to visit is the Lover's Lock Plaza where the tradition is to place a love lock with your beloved in a promise to never part. Another interesting place to visit is the Lovelock Cave which is considered to be one of the most important sites of North American archeology.
If camping is your taste for adventure, Rye Patch State Recreation Area is the perfect place for lots of different recreations such as camping, hiking, and hanging out with your friends and family. After strolling around, shopping in Nanny Jo's is the next best thing to do around Lovelock where antiques are well loved. In this shop you can find random trinkets and well-loved cowboy boots, books and home furnishings, clothing, jewelry, and more.
TONOPAH
Considered to be Nevada's best kept secret, Tonopah is the best in the country for stargazing. Historically speaking, Tonopah used to be a popular mining town and was one of the richest booms in the West. Currently, Tonopah prevails to be a quirky tourist destination that would fit anyone's taste.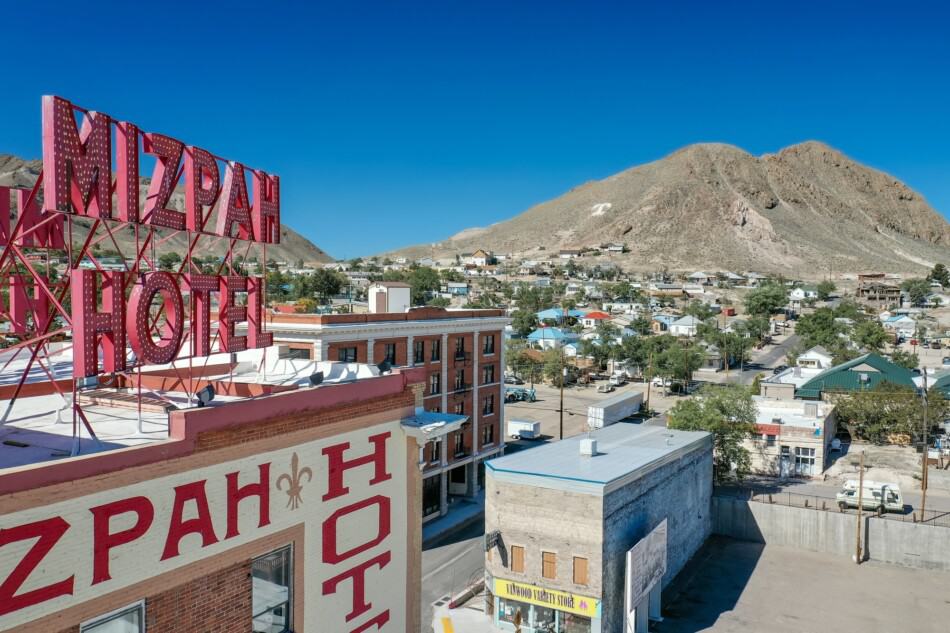 A must visit in Tonopah is the Clown Motel which features more than 600 clowns (And growing in number), and if this isn't quirky enough, the motel is placed beside the Tonopah Cemetery where several motel guests have reported sightings over the years. Another tourist staple is the Mizpah Hotel and the Historic Downtown and be allured in its classic vintage ambience.
Touring and learning about Tonopah's history is a definite must-do and Tonopah's Historic Mining Park is perfect for that. Guests may see the original mines, the equipment, and artifacts that built the town of Tonopah itself. Not only will you see history but you'll witness the stunning vista views of the mountains in the landscape. To top Tonopah's crown, the town was rated as the #1 Stargazing destination. Blessed with clear, dark night skies, the view of the cosmos is particularly clear here, with no telescope necessary at all.
CALIENTE
Caliente is a charming town in Nevada known for its mining history. With its name meaning "hot" in Spanish, Caliente is on fire with its tourist attractions.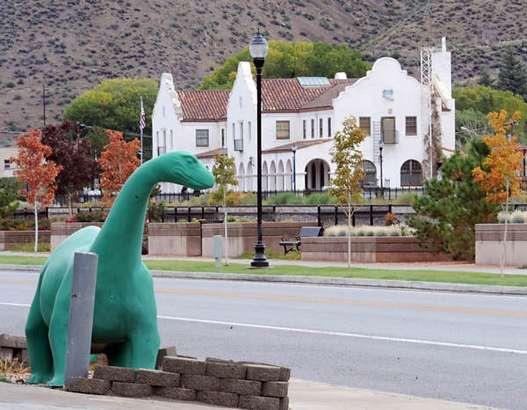 First on the list is the Kershaw Ryan State Park, a lush patch of green in the middle of a colorful canyon. An oasis in the desert, they have a garden of wild grape vines, white oaks, fruit trees, willows, and a spring-fed pond that serves as a cozy wading pool.
Visit the historic Caliente Railroad Depot, the architectural crown jewel of the downtown area, and see how Caliente has preserved history in its buildings. This "hot" town in Nevada also offers Panaca Hot Springs, a swimming hole that would be worth the stop on any road trip.
EUREKA
Eureka, Nevada is Nevada's Friendliest Town that lies on the Loneliest Road. This charming little town is no lonely town as it prides itself on its warm smiles and welcoming ambiance.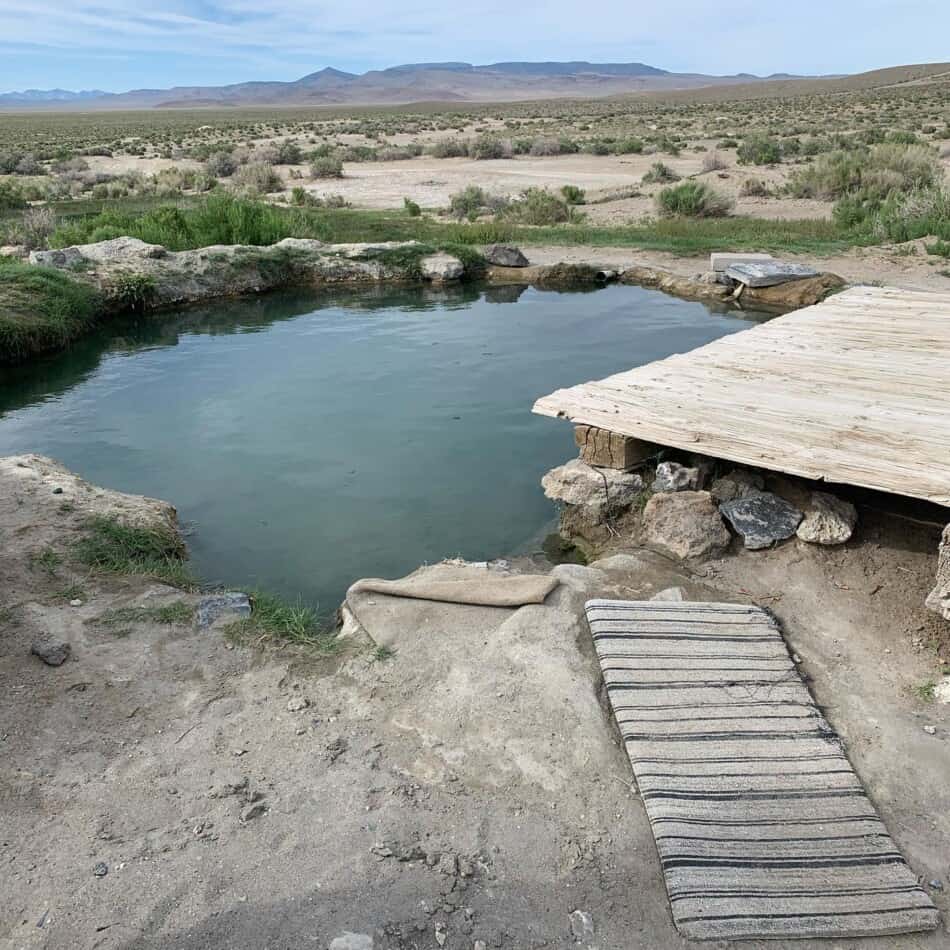 Anyone visiting Eureka would feel right at home. First on the list to visit while in Eureka is the famous Jackson House Hotel Historical Ghost Tour. The tour may be spooky but a thing to look forward to is its historical value and the amazing places that the tour will take you. Unique to Eureka is the Owl Club Bar and Steakhouse which is locally known for its delicious meals and desserts.
Visit the Eureka Opera House, a place that hosts plays, masquerades, and opera and is a beautiful addition to the town's ambience and history. Eureka Sentinel Museum is also a good visit to see how the old Eureka evolved into what it is today.
ALAMO
When in Alamo, it is a must to visit the Pahranagat National Wildlife Refuge where you can see migratory birds in their natural state. You can stroll and tour around the grounds and witness beautiful landscapes that look straight out of a painting.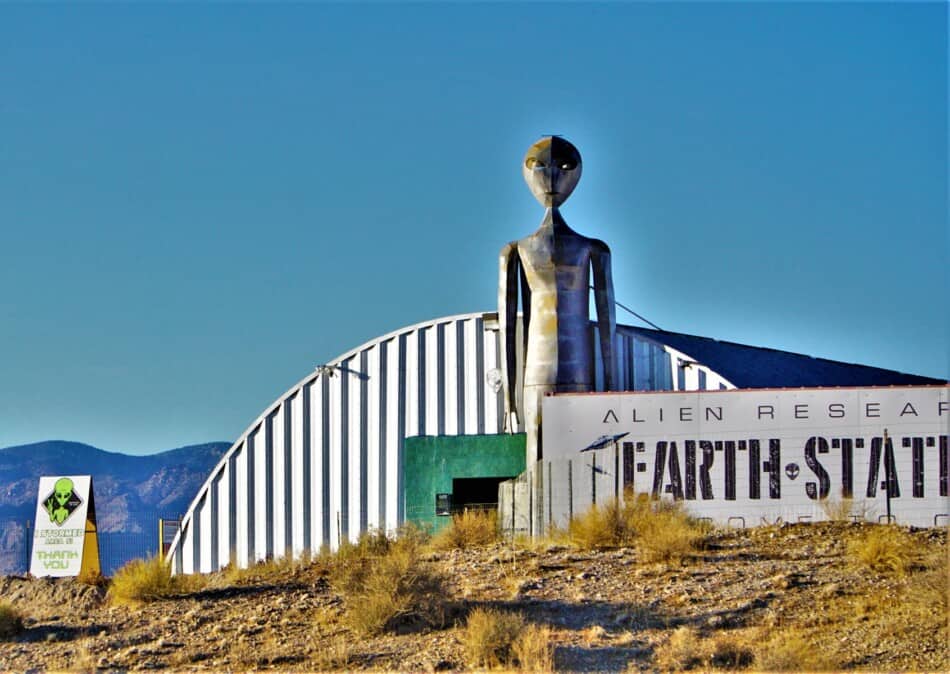 For camping and hiking, Pahranagat Valley is perfect for everyone.. For an out of this world trip, Alamo is within the vicinity of Area 51, the most controversial military facility in the world. Hiking up Tikaboo Peak is a great choice for adventure with the reward as the beautiful scenery of Tikaboo Valley and it is the closest you can get to Area 51.
The Black Mailbox, located between Alamo and Rachel, is known to be an isolated postal container said to be a meeting place for the extraterrestrial obsessed. To complete the space odyssey experience, stay or dine at the Little A'Le'Inn and the friendly staff could chime in on the best spots for watching the skies for an encounter with the third kind.
PANACA
Panaca is one of the two only towns in Nevada that prohibits gambling. Located in the eastern Lincoln County, Panaca is a charming little town with a lot of heart and warmth to go around. The quiet and peace that the town has will surely make anyone come back for that homey feel. 
Panaca is known for the Cathedral Gorge State Park, along the narrow valley where erosion has carved dramatic and unique patterns in the soft bentonite clay. Guests can enjoy various outdoor activities on the grounds such as camping, hiking, and picnicking. Panaca is also popular for its Hot Springs where you can soak and enjoy in the clear waters and is a must-visit for travelers. 
PIOCHE
Surrounded by slot canyons and beautiful mountains, Pioche may as well be called Nevada's Utah. Pioche, pronounced as pee-oach, is a charmingly friendly town hanging on the side of a mountain in Nevada's high desert.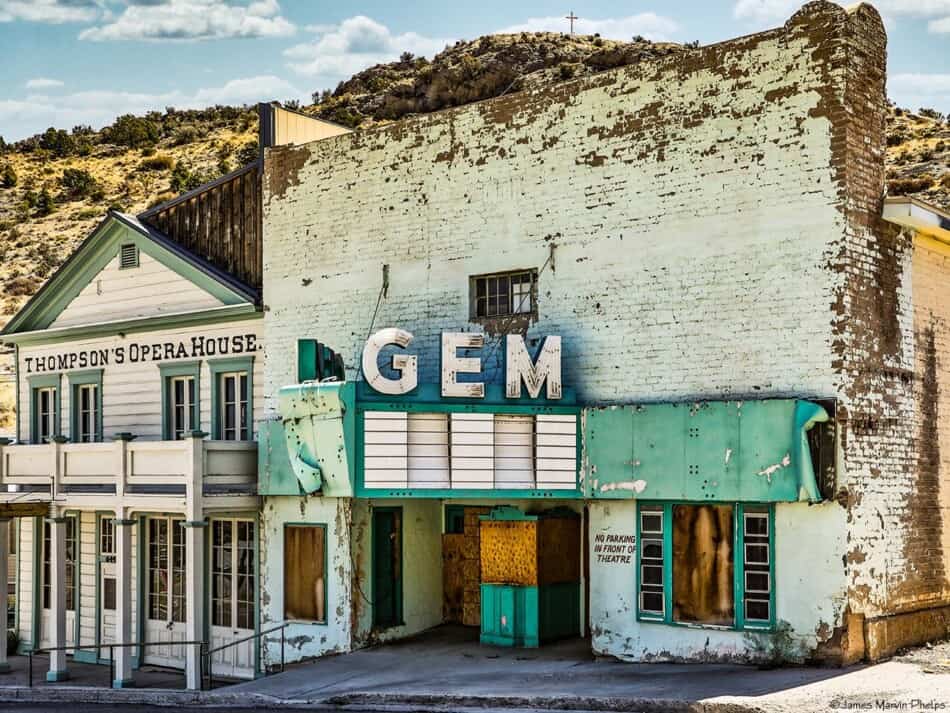 The town itself has a lot of tourist attractions such as the Million Dollar Courthouse, dubbed as such because of its original costs estimated to exceed a million dollars. Visit Thompson Opera House in Main Street is used for historical and cultural events but once served as a theater, a movie house, and a general goods store.
Historically, Pioche was once a gun slinging loving town but it is now a quiet and peace loving town in the once Wild West. Boot Hill is a cemetery in Pioche that entombs murders and scoundrels that once haunted the streets of town, many of whom are unnamed and only few actually died of natural causes. To cap off the tour of town, Lincoln County Historical Museum is the best destination for an immersive and detailed recount of how the town once was in both of its dark and golden ages.
WINNEMUCCA
A town with the flair of the Western Ages, Winnemuca will definitely leave you wanting more. This town is dubbed as the "Friendliest Town" in the Sagebrush State and for a good reason. You'll meet the warmest people in Winnemucca and you'll love the traditional Western hospitality.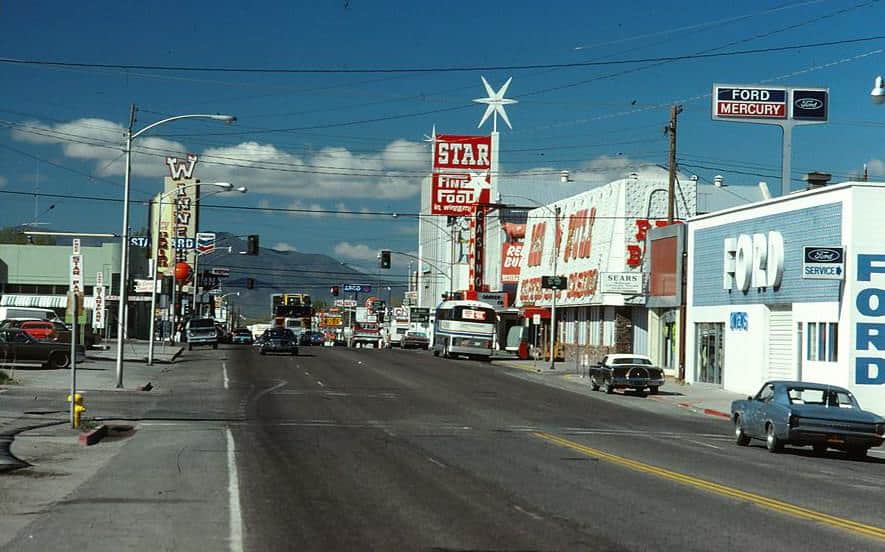 First on the list on this trip, a must visit is the Royal Peacock Opal Mining Site which is known for the black fire opal, the official gemstone of Nevada. Another good attraction is the Humboldt Museum which contains traces of Winnemucca's history and also holds antique cars, period clothing, furniture, and valuables. Also showcased here is the remains of a Colombian Mammoth found nearby.
Winnemucca has established the Winnemucca to the Sea Highway where the idea is to create a continuous, improved route branching from Winnemucca to the Pacific Coast. For a thrilling adventure, Bloody Shins Trail and Winnemucca Sand Dunes are 2 of the many recreational spots that Winnemucca has to offer. No matter what your niche is, Winnemucca has it all for anyone.
MINDEN
Minden, located in Carson Valley, offers tourist attractions and a great town ambiance that feels just right. Perfect for thrill seekers, Minden has the Dangberg Home Ranch Historic Park which is the site of the ancestral home of the Dangbergs, the founding family of Minden.
The site offers a tour around the grounds and inside the home of the Founder and learn about Minden's rich history. Tahoe Ridge Winery and Marketplace is also a good destination to learn about the intricate art of winemaking all from vine to bottle. The tour parades through the vineyard and discusses grapes and you get to enjoy free-tasting and cap the night at their bistro for a meal with your family and friends.
Exclusive to Minden is Soaring Nevada, a tour that specializes in glider excursions that features a beautiful aerial view of Carson Valley and back down. They also host longer gliding experiences that include tours over Lake Tahoe, Genoa and the Great Nevada Basin.
GLENBROOK NEAR LAKE TAHOE
Waking up to a beautiful view of the lake while enjoying a good cup of joe is the dream.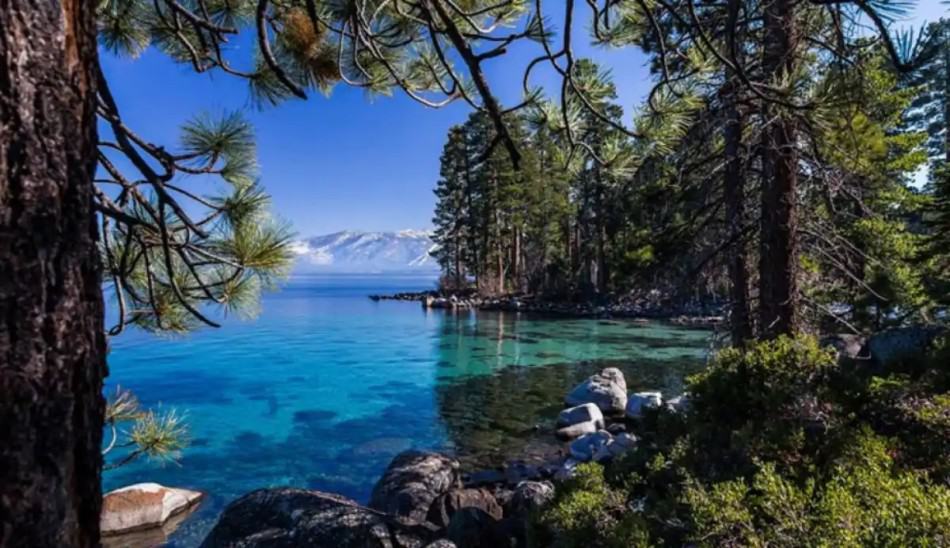 Glenbrook would be the perfect place to relax and have fun at the same time. Perfectly situated on the lakeshore with enough access to the gorgeous mountains, Glenbrook just has everything for anyone. Glenbrook is the oldest settlement on Lake Tahoe and has established a name for itself with its tourism and access to various activities.
Cave Rock, a remnant of an old volcanic core, is a public beach mainly used as a boat ramp parking lot. The site has picnic areas, a small beachfront, and is perfect for wading and lazing in the sun. For mountain adventures, Heavenly Ski Resort is perfect for all seasons. The resort has different activities to offer, depending on the season, such as gondola riding, skiing, hiking, tubing, and a mountain coaster.
Recent Posts