15 Most Charming Small Towns in New Mexico
Are you looking for charming small towns in New Mexico? New Mexico is a great place to get away from the big city and enjoy the scenery and culture of a small town.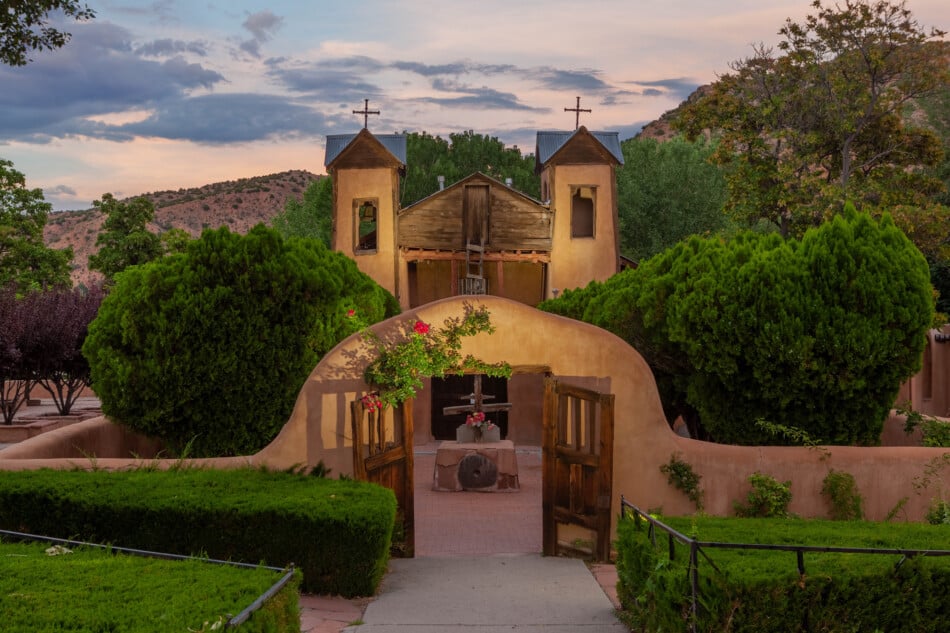 New Mexico is home to a vibrant Hispanic community, pioneer and prospector-built mining towns, and ancient remnants of the indigenous people who once roamed the land freely.
New Mexico has some of the most scenic spots in the United States, from absolutely breathtaking mountain communities like Taos to quirky desert towns like Truth or Consequences. Here are the most beautiful places in 'The Land of Enchantment'.
15 Charming Small Towns in New Mexico
TUCUMCARI
As one of the biggest towns in between Albuquerque, New Mexico and Amarillo,Texas, Tucumcari doesn't fall short as a rest stop for travellers and vacationers.
Going through Interstate 40, Tucumcari is famed in pop culture as a site for classic works such as Rawhide(1959–1966), Truman Capote's 1965 book "In Cold Blood", and many more. Tucumcari has been dubbed as the "Gateway to the west" with its retro architecture and vintage vibes for motorists to stop by when travelling cross country.
Experience the rich culture and history of Tucumcari as every landmark has so many stories to tell. Drive into Tucumcari's famed Community College Dinosaur Museum which is home to the spectacular full scale bronze models of amazing dinosaurs from all millenia.
Witness the diverse history and legends of Tucumcari's origins in the Tucumcari Historical Museum. And marvel at the world's largest mural devoted to Route 66 by artists Doug and Sharon Quarles. So if you're ever in the area come on down to Tucumcari, one of the best towns in New mexico.
CHIMAYO
For those who would love to experience and immerse in the wonders of history and culture, Chimayo, New Mexico is a perfect destination.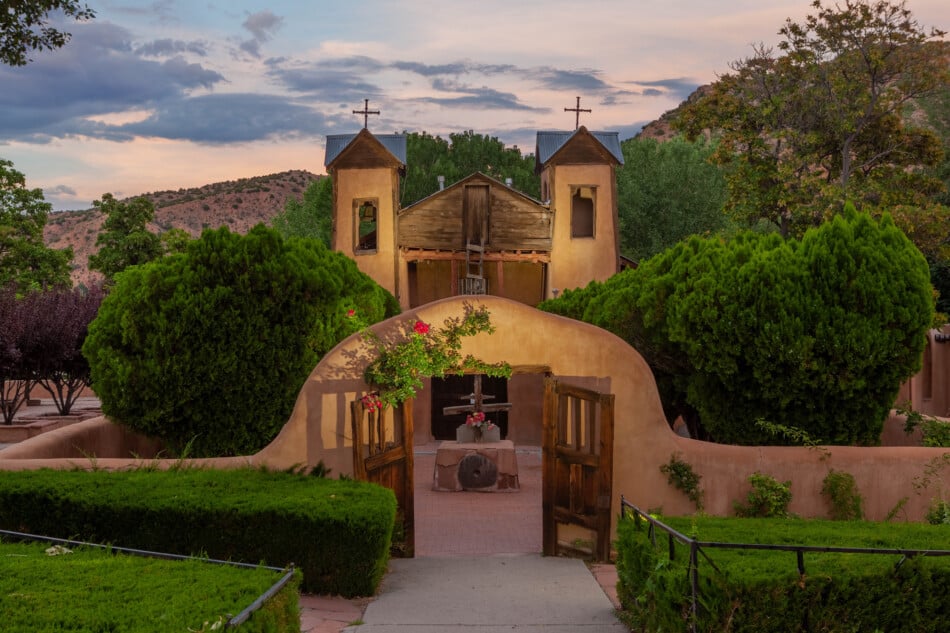 Travelers will enjoy and experience the rich history of the Pilgrimage to Santuario de Chimayo, one of the United States' most visited contemporary pilgrimage sites. You can also experience the healing power of "The Sanctuary".
It is considered a tradition to bring home "Holy Dirt" as a gift or souvenir to friends and family as it is believed to contain the power to heal sickness and other ailments.
Native Americans believe Chimayo has sacred healing powers in the soil itself. The architectural design in Chimayo gives off historic ambiance, paired with the traditions of the place, makes it a popular tourist spot that people would want to visit again and again.
GALLUP
Head on into Gallup, the center of most Native american art, hailing from 5 different tribes who live in the Gallup area.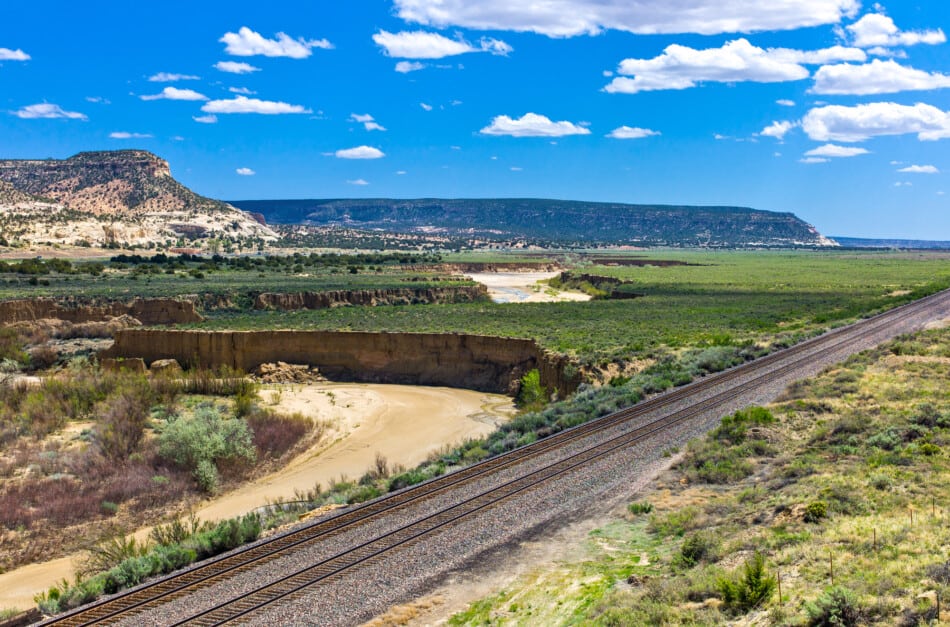 The town is named after David Gallup, a paymaster for the Atlantic and Pacific Railroad, the town was founded as a railhead in the 80s and is now a historical landmark known as the "Heart of the Indian County". This town is soaked in rich culture and tradition that you can see on every corner of any street and road.
Tourists will enjoy the peace and quiet and be one with evergreen forests in the many nature resorts in Gallup that is perfect for vacations. Bull riding is also a popular tourist attraction here and you can see cowboys wrestle with the toughest bulls that Gallup has to offer at the Wild thing Championship Bull Riding event.
You can also be immersed in the rich and historic Native American culture with the Nightly Indian Dances and Art hub. So if you're in the mood for some adventure, give Gallup a go.
SANTA ROSA
Dive deep in the waters of Santa Rosa, New Mexico, a popular tourist spot for all seasons. Santa Rosa is home to the famous "Blue Hole" natural spring in the US. The Blue Hole is a popular diving and cliff jumping site and is a must-go to all adventure seekers.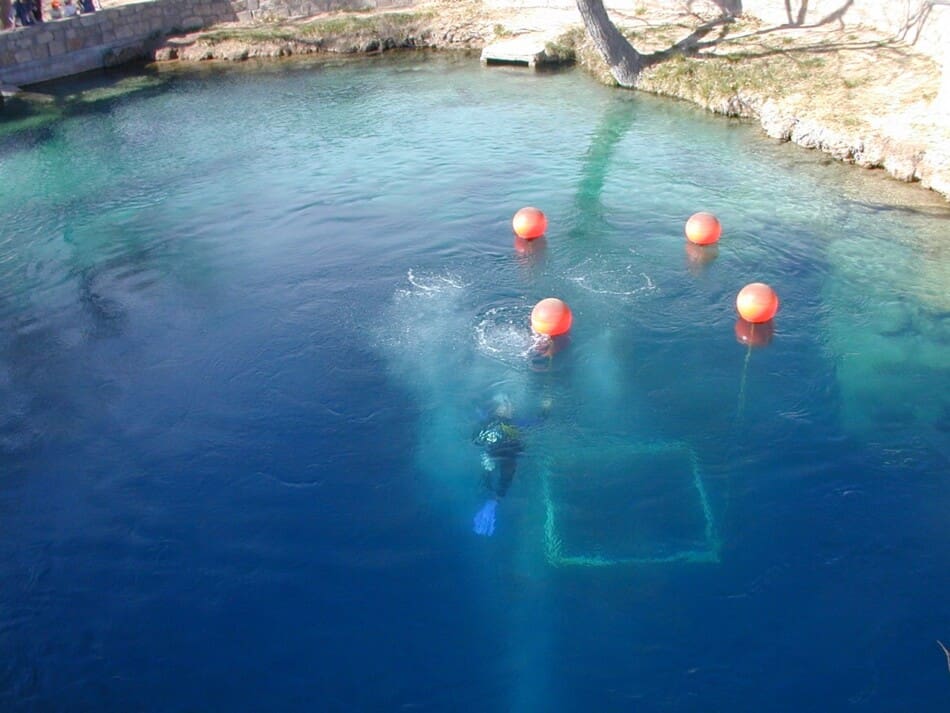 Stroll down the quaint streets of the first Euro-American settlement in the US, and be immersed into Santa Rosa's history and beautiful architecture as you visit Downtown Plaza where historical structures like the Guadalupe County Courthouse Saint Rose Chapel are preserved.
Experience the clear waters of natural formed lakes and have a blast with the many recreational activities in the resorts in the area such as Perch Lake.
For car enthusiasts, Santa Rosa has the famous Route 66 Auto Museum that features an amazing collection of classics, low riders, muscle cars, and motorcycles. So if you're ever in the area, give Santa Rosa a visit you won't regret it.
TAOS
Taos is one of America's famed art colonies and is a town immersed in beauty. The english name of Taos came from the native Taos language meaning "a place of red willows".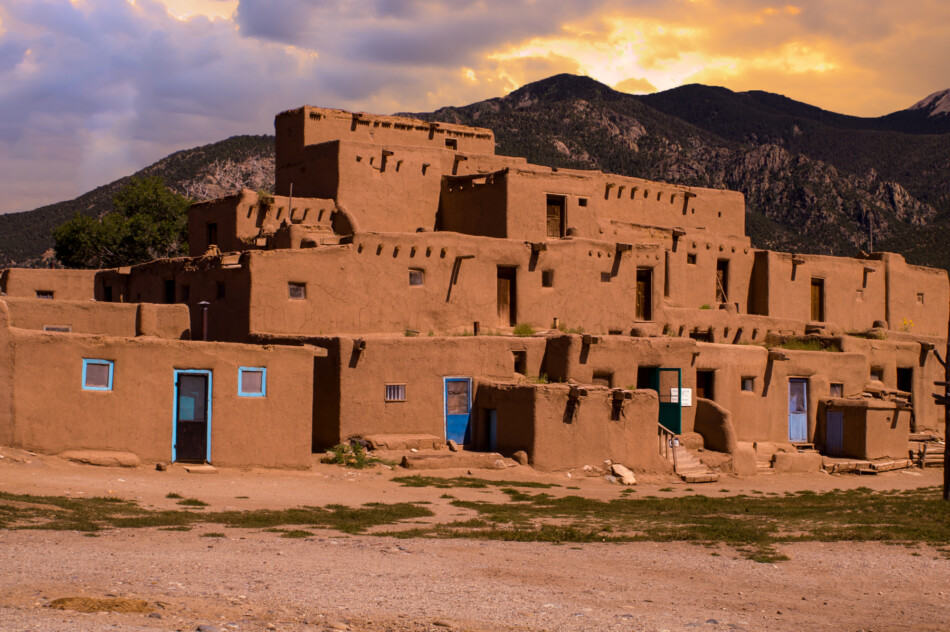 Widely known for its immersion and love for the arts, tourists can gain a new appreciation for art as they visit the houses of the famous artists of the Taos Society of Artists and visit a variety of museums.
Venture through town and visit the UNESCO world heritage site of Taos Pueblo. Be involved in the rich culture Taos has with the many spiritual traditions, architecture, and ambience while enjoying the jaw dropping Spanish-Pueblo landscape that it has to offer.
In the summer, Rio Grande Gorge is a good location for tourists who want to kayak and raft through the desert canyons and blue waters.
Aside its artistry, Taos also has world-class ski resorts that you cannot miss!
ROSWELL
For science-fiction lovers, Roswell, New Mexico is the perfect place to visit. Home to the International UFO Museum and Research Center, Roswell is famous for the "Roswell Incident " in 1947 where a UFO supposedly crashed and was covered up.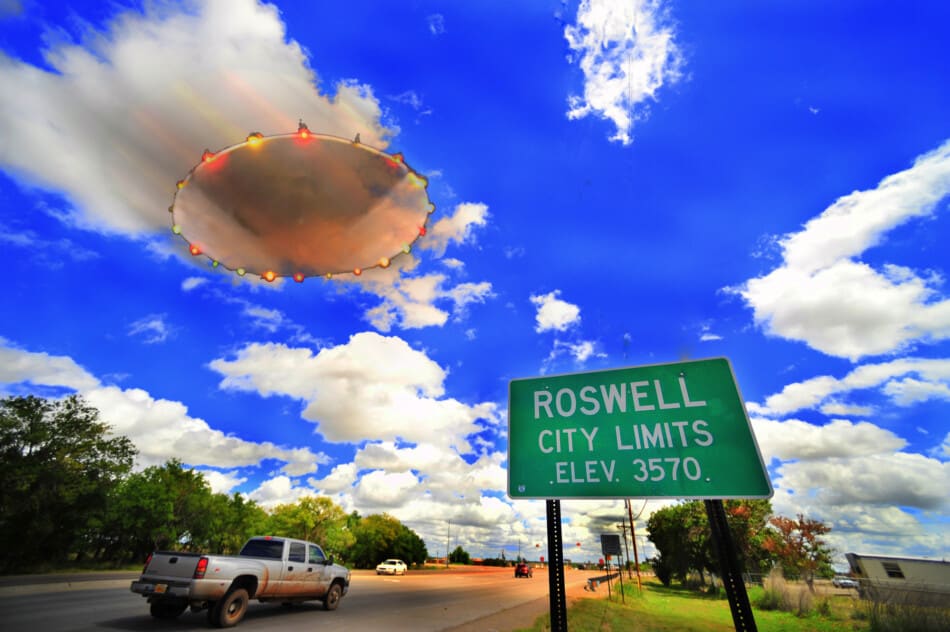 After this incident, the town of Roswell took on this new identity and became a place for UFOs and out of this world experiences. A television show was based on the story of the Roswell Incident which made the town a household name in pop culture.
You can take a tour in Roswell's Museum and Art Center, and see the recreation of Goddart's famous rocket engine development workshop. Experience and immerse in the feeling of the southwest with the many exhibits of the indigenous culture and architecture.
Roswell is also home to the bottomless lakes of Bottomless Lake State Park where you get to see gorgeous natural rock formations while swimming in the clear, green waters, or lounge while having a nice picnic by the shore.
So if you have a knack for the Mysterious head on down to Roswell, New Mexico, where science fiction meets you.
JEMEZ SPRINGS
Kick back and relax in the healing waters of Jemez Springs. Famed in New Mexico for its popular hot springs, Jemez Springs will be a trip worth taking with its refreshingly hot, mineral spring waters and the serene ambience of the place.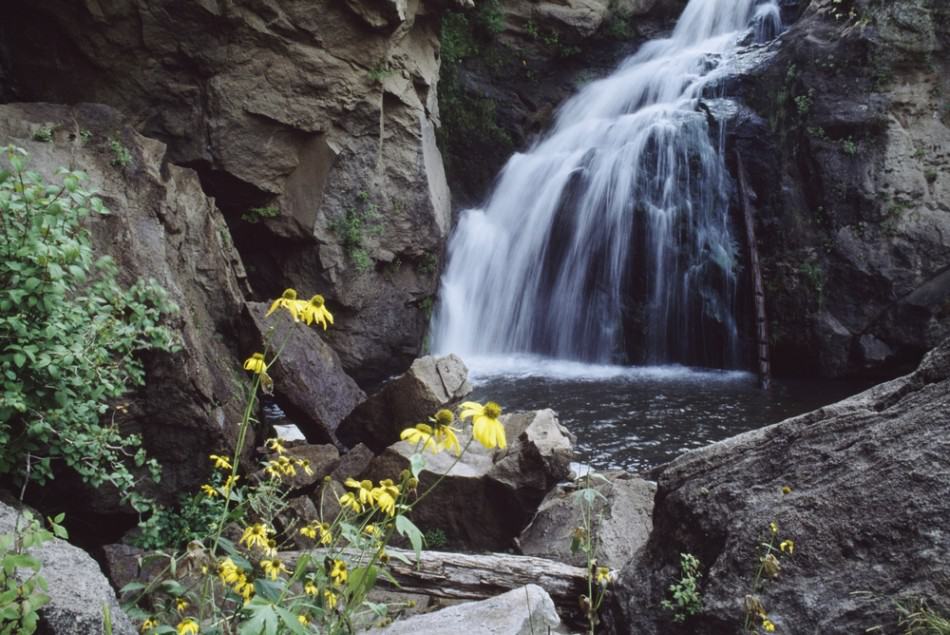 In the surrounding landscape stands the beauty of Jemez Mountain Trail that is enjoyable all year round. Take a break from the bustling city life with the peaceful atmosphere Jemez Springs has to offer.
There are various tourist attractions on offer such as the Valles Caldera National Preserve where the wildlife have found their sanctuary, the Jemez Mountains, Jemez State Monuments, its historic sites, the beautiful Soda Dam, and Battleship Rock.
So if you want to take a break and relax try Jemez Springs you won't regret it. Check out my post on Hot Springs in New Mexico for more info.
CHAMA
They say the best views are the ones hidden in plain sight, and the quaint village of Chama, New Mexico has a view second to none.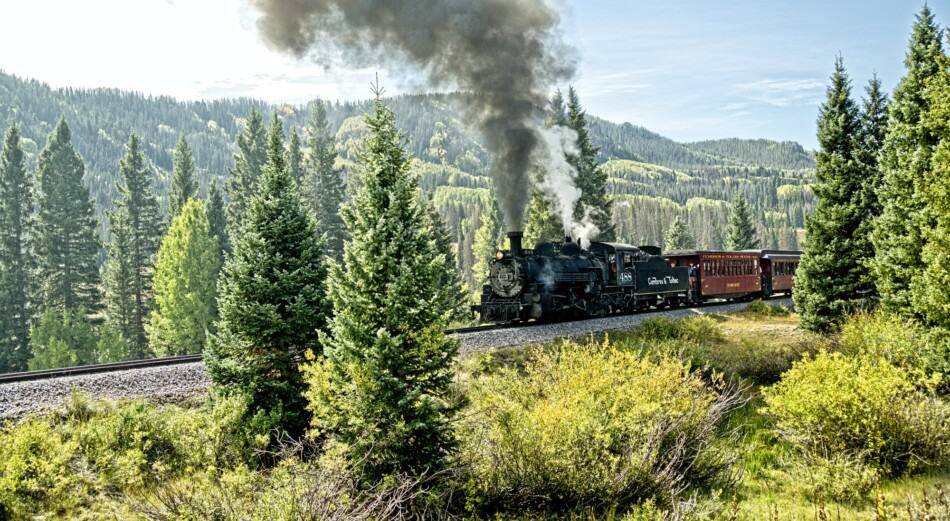 Experience one of New Mexico's most scenic towns, with a picturesque landscape of towering mountains and a town with a rustic-country vibe. And Chama doesn't fall short as a place for rest and relaxation with its peaceful and quiet atmosphere.
Chama is known as New Mexico's Mecca for all year round of fun, the town also offers a lot more than the view. Visit the lakes and fishing local trout or try fly fishing for Rio Chama. Triathletes and bikers also frequent Chama for its trails and beautiful scenery. T
The wildlife is also abundant in this area and for those who enjoy hunting, Chama is known as an elk hunting destination. So if you want to find a getaway from the busy city life Chama is the best place to go.
MADRID
Take a trip down to Madrid, New Mexico and be surrounded by artistry with a touch of classic and quirky in its vibrant landscape and structures.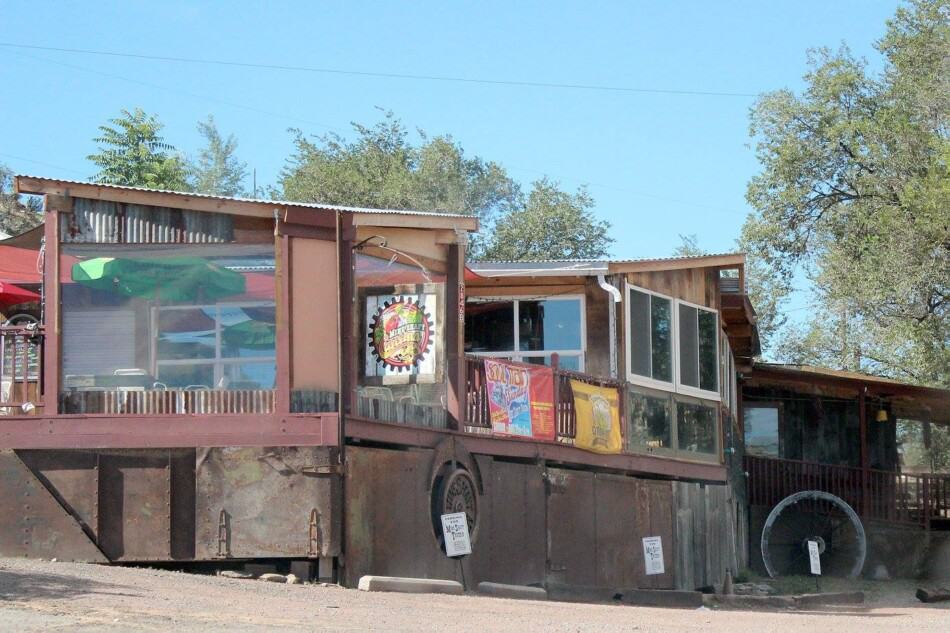 Hailed as an "artist's community" it has become a go-to for artists and enthusiasts as Madrid has numerous art galleries that would delight everyone. One of the popular locations for aspiring artists is the Belle of the West Art Gallery which is home to the works of local artists in town.
There are also a lot of quirky shops downtown such as the 10PM Steampunk, a shop that features the genre of steampunk and showcases clothes, accessories, and hats of the genre, Gypsy Gem, a source for rare Cerrillos Turquoise, and Heaven Boutique, a shop featuring victorian hats, clothings, and jewelry.
Fun fact in pop culture, Madrid's Maggie's Diner is the set for the movie Wild Hogs. Aside from its vibrant artistry, Madrid also has other popular activities such as horseback riding, hiking, and cross country biking.
RATON
Discover Raton, a town cradled in between mountains, with its rich history filled with coal mines, Railroad Wars and the colorful history of the Old West.
Raton Pass was known in history as the trail used by the Spanish explorers and Native Americans to cut through the rocky mountains. Now a popular tourist spot, Raton has quickly become a fan favorite with its range of fun outdoor activities and beautiful sites.
Raton is home to the Sugarite Canyon State Park which has one of the prettiest views in the Santa Fe Trail. Raton has lots of other fun recreational activities you can do with your family and friends like hiking, camping, and fishing and enjoy the crisp, clean air and marvelous landscapes in the background.
If you're a fan of "long-ranged" activities then visit the NRA Whittington Center, the largest shooting range in the U.S where visitors can enjoy skeet and high-power rifle shooting.
PECOS
Head down to Pecos, New Mexico and enjoy the serene and calm atmosphere and its breathtaking scenery. If you enjoy the outdoors, then try this quiet village near Santa Fe.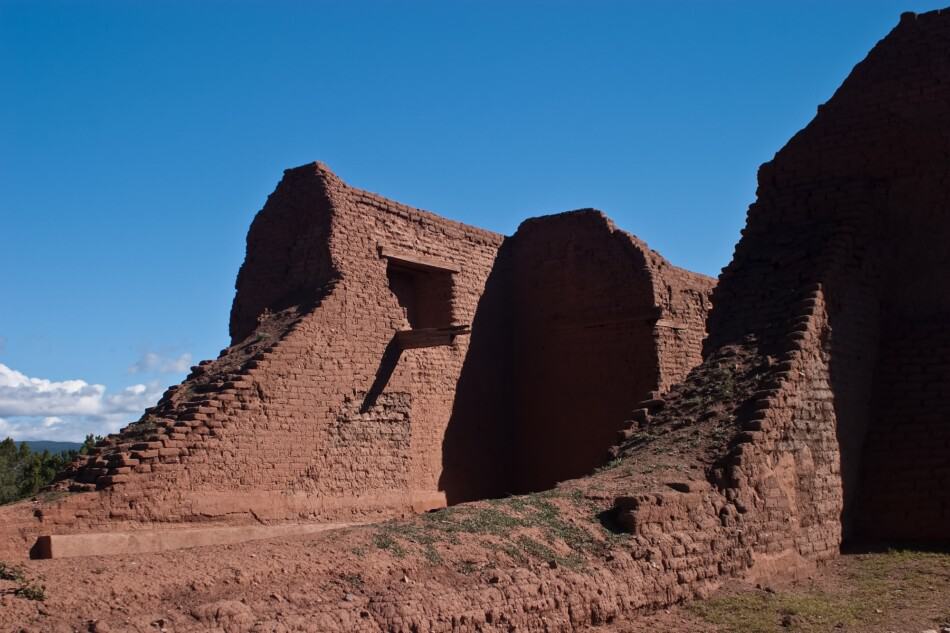 Pecos is built along the river of the same name, it is known for its hiking, hunting, fishing, picnic, and camping grounds at the Pecos Wilderness. Pecos is a place also known for meditation with its tranquil atmosphere.
You can also visit the Pecos National Historical Park where the landscape is enriched with historical elements with two notable landmarks, the Pecos Pueblo and Glorieta Pass. Another part of the park is a cattle ranch known as the Forked Lightning Ranch.
The Glorieta Battlefield Pass is located west of the National Park and is known for the battle of New Mexico Campaign during the American Civil War. Filled with history and is also a place of relaxation, Pecos is one of the spots where one would always go back to.
GALISTEO
Enjoy peace and tranquility in this little town of Galisteo, New Mexico. With its history of occupancy by different cultures, Galisteo is a mixture of historical ancestry and quiet living that vacation-goers would definitely appreciate.
Galisteo is also known for its turquoise trail, ranches, and horseback riding tours. In pop culture, this little town is home to many movie scenes and was used as the backdrop of blockbuster movies like Legion and Thor.
Galisteo is also home to the Galisteo Basin Preserve where it has rocky sandstone formations and wide savannah grasslands, a perfect sanctuary and refuge for the wildlife.
LAS VEGAS
Take a stroll down in Las Vegas, New Mexico and be amazed at the amazing Victorian architecture downtown. Known for its large collection of Victorian Homes and other remnants of history, it has become a popular tourist destination with its calm and charming ambience.
Sightseeing around the city is also popular, whether by driving, biking, or walking, and it is a must to go to the Old-Town Historic District. Take a tour to the Montezuma Castle inside the Armand Hammer United World College of the American West.
The wildlife in the Las Vegas National Wildlife Refuge is also worth visiting and afterwards, go fishing for the best catch in Lake McAllister where guests of all ages would definitely enjoy. Take a quick meal break in Blackjack's with their famous juicy steak and if you're into Mexican cuisines Charlie's Spic and Span is also a must try.
SOCORRO
Located in the center of New Mexico, Socorro is a traveller's oasis with its rich culture and history. It is home to a wide array of art, music, museums, and theater.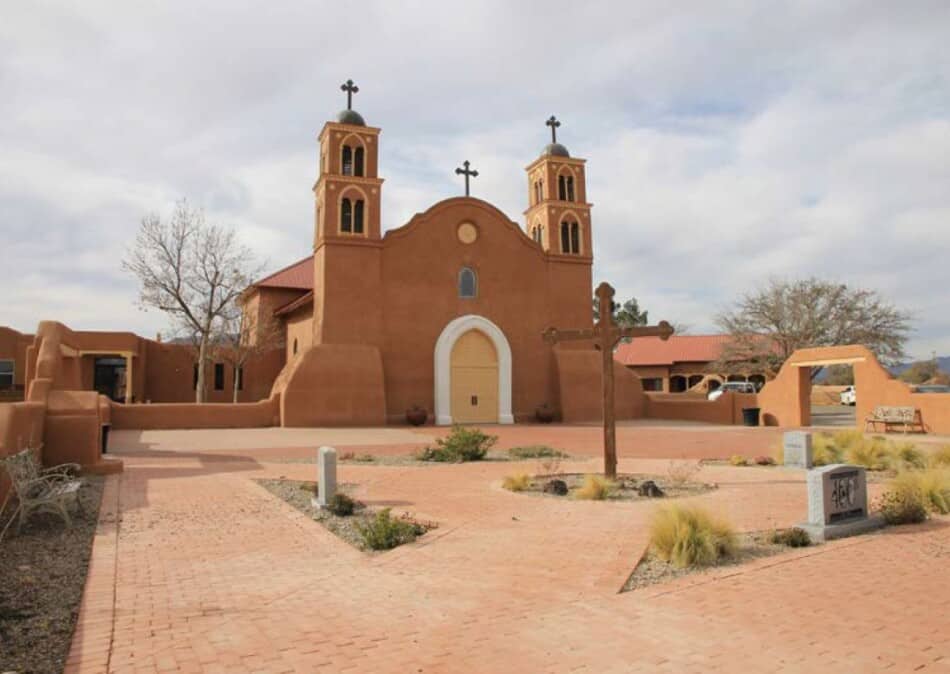 Socorro holds its annual Festival of the Cranes every November in celebration of the winter migration of the sandhill cranes to the Bosque del Apache National Wildlife Refuge. For outdoor activities, Socorro also has golfing, biking, hiking, rock climbing, as well as an array of wildlife sanctuaries that are worth a visit.
Aside from its rich culture, Socorro is also known in the field of science as it is the location for some of the known mining institutes and the historic White Sand Missile Range that scientists and science enthusiasts would appreciate for sure.
RED RIVER
Drive down to Red River, New Mexico and see for yourself everything that Red River has to offer. Popularly known as an iconic New Mexico mountain town, Red River is home to rich wildlife and you would surely witness herds of friendly deer roam through the streets.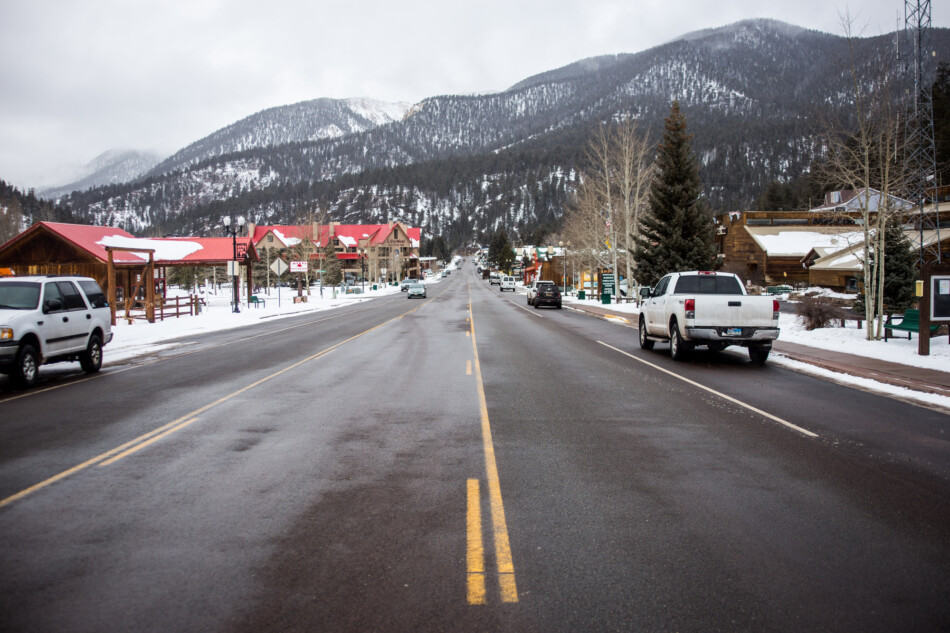 Visit the widely famous Red River Ski Area and try the slopes with your family and friends. Red River also has gorgeous mountain trails that you can go off road on, hike, or go horseback on. If you would like to see animals in the wild and go on thrilling adventures, the Bobcat Pass Wilderness Adventures is the perfect place for you. You can see bobcats and other wildlife in their natural habitat and watch nature take its place and also have fun with their rafting and hiking activities.
Take in the beautiful scenery of Horseshoe Lake and ease your mind with just lounging, swimming, or fishing in the blue waters. After the fun adventures, dine and experience the most intimate and heart warming concerts in the Rockin' 3M Amphitheater or the Motherlode Saloon.
Recent Posts