15 Fun Things to do in Scottsdale, Arizona
Scottsdale Attractions: If you are wondering what to do in Scottsdale, I've got you covered. This list of fun things to do in Scottsdale has something for everyone. You will no longer be wondering what is there to do in Scottsdale, Arizona?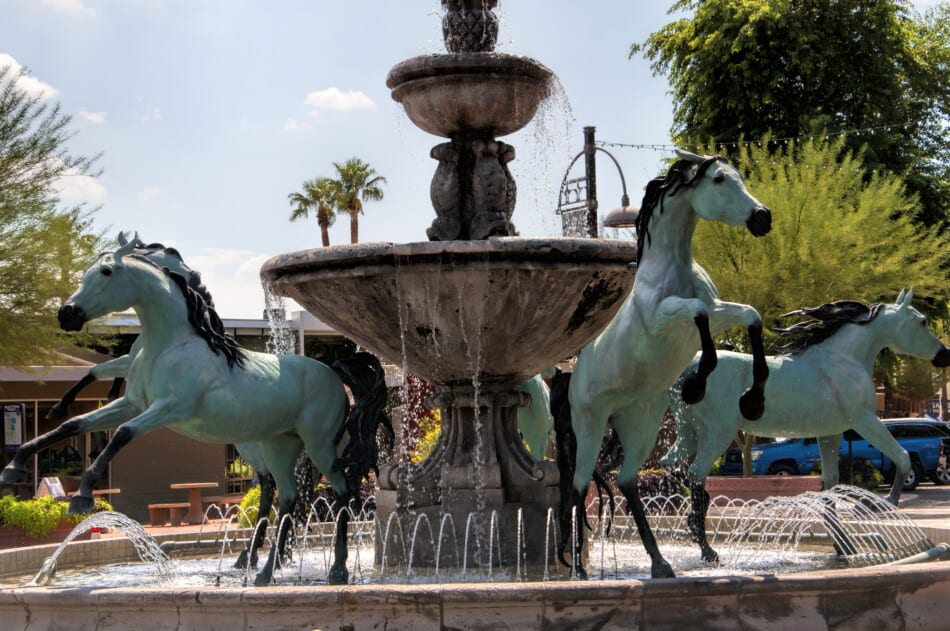 Thank you for supporting this website written by an American. This post may contain affiliate links. This means I earn a small commission on these links at no extra cost to you.
Where to stay in Scottsdale, Arizona
Scottsdale makes for a great weekend escape. Fresh air, beautiful scenery and shopping. I recommend staying in Scottsdale and even treating yourself with a resort with a spa pool to relax at night.
There are lots of fantastic Airbnbs in Scottsdale, AZ. There are many beautiful places to stay and this list gives plenty of options for all budgets.
I stayed at the Scottsdale Camelback Resort. This is one of the best Hotels and it has amazing amenities and is close to everything.
If you are taking a road trip remember to reserve a car in advance using Discover Cars .
Top Things to do in Scottsdale, AZ
McDowell Sonoran Preserve – a must do in Scottsdale
Scottsdale is proud of its natural areas and one of the best is McDowell Sonoran Preserve. It is the entrance to the Sonoran Desert and is home to one of the world's most diverse environments. 
The McDowell Sonoran Preserve is a huge, permanently protected, and sustainable desert area that offers some wonderful walks for the entire family. There are a lot of different hikes to choose from, all with varying degrees of difficulty and fitness.
Tom's Thumb, which offers beautiful views of the surrounding area, and trails departing from the Lost Dog Wash Trailhead, which offer simpler treks with vistas to the south, are two of the most popular hikes. The trails are signposted, and many trailheads provide washrooms, informative maps, and volunteers who can answer your queries.
Hiking, mountain biking, wildlife, and bird watching, as well as guided rock climbing and off-roading experiences, are all available to visitors to the Preserve. The Bajada Nature Trail offers a variety of games and activities for children of all ages along the route, and each of the six trailheads gives wide views of Pinnacle Peak and the Valley.
The McDowell Sonoran Preserve is open from sunrise to sunset every day and is located on the northeastern side of Scottsdale.
Old Town Scottsdale – cool things to do in Scottsdale
The Old Town Scottsdale Farmers Market, located on Brown Avenue, offers a diverse selection of locally grown produce and gourmet goods.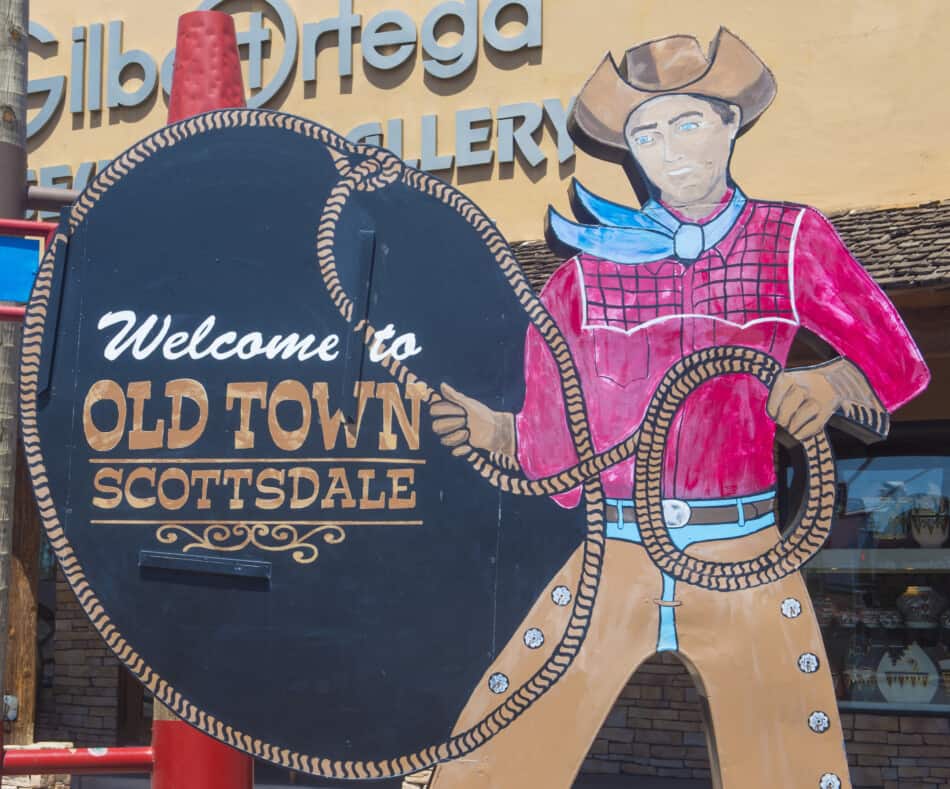 Old Town Scottsdale is a vibrant and entertaining area where you may spend a day or evening. Covered sidewalks run along the front of buildings with western themes and unique stores selling anything from Mexican blankets, apparel, and trinkets to Native American art, crafts, and jewelry. Furthermore, high-end galleries exhibit the works of world-renowned painters.
From organic and pesticide-free vegetables, fruit, and herbs to natural beef, hog, poultry, and free-range eggs, milk, and local cheeses, the market has it all.
Amish friendship bread, artisan bread, handcrafted muffins, cakes, and pies, as well as handmade jams, piccalillis, and tamales, are among the freshly baked bread and other goodies available. Throughout the season, the family-friendly market hosts a variety of food-related activities, including the Edible Education Series, where cooks and chefs share their tips, tactics, and techniques for inspired cooking.
The area is ideally located in the heart of downtown, in a walking district brimming with award-winning restaurants, great art galleries, souvenir shops, jewelry stores, and unique boutiques. You'll quickly feel transported back in time as you walk by the Little Red Schoolhouse, Cavalliere's Blacksmith Shop, and Rusty Spur Saloon. If you just want to relax for a while and watch the world go by, there are a few great cafes nearby.
If you work up an appetite while strolling about Old Town Scottsdale, there are plenty of restaurants to choose from, many of which have comfortable outdoor patios.
The Old Town holds Scottsdale Artwalk on Thursday nights when galleries open their doors to the public. In this location, there are usually other events going on. Check out the Experience Scottsdale events calendar to see what's coming up.
McCormick-Stillman Railroad Park
McCormick-Stillman Railroad Park is one of the fun places in Scottsdale with a one-of-a-kind railroad park dedicated to preserving railroad history. The park is home to a one-of-a-kind Model Railroad Building that spans 10,000 square feet and houses a 15 in (381 mm) gauge railroad, four model railroad clubs, and a Magma Arizona Railroad locomotive. It is located on the corner of Scottsdale and Indian Bend Roads.
Make a point of visiting the McCormick-Stillman Railroad Park if your family appreciates miniature train rides, a beautiful park with refreshments, and model railroading.
The McCormick-Stillman Railroad Park is a great destination for a family outing, especially if you have young children. The open-air mini train, which runs on a regular schedule around the park, is a major attraction, but there is much more to see and do. Another feature is Allan Herschell's colorful 1950s carousel, which plays music from that era.
Nearby, a gigantic 10,000-square-foot model train complex shows numerous different gauge miniature railways. This free attraction lets you make the trains travel along the rails by pushing buttons.
Hundreds of square feet of meticulously constructed dioramas with model trains in every gauge running around, as well as interactive buttons that allow you to activate various equipment, sound, and light parts. There are several play areas, a carousel, and a gift shop where you can buy snacks and souvenirs in this large park.
The Roald Amundsen Pullman Car, the Merci Train, and the Model Train are among the displays of an interactive railroad museum, which includes a variety of objects and relics relating to the railroad industry.
Visitors of all ages are welcome to experience a wonderful vintage carousel, which has many playgrounds and picnic spaces where they may relax with their families. Admission to the park is free, however, there is a modest fee to ride the train, carousel, and to enter the Railway Museum.
Butterfly Wonderland
Visit Butterfly Wonderland in northern Scottsdale for more family fun. This is a great area to go on a chilly winter day or to get away from the summer heat.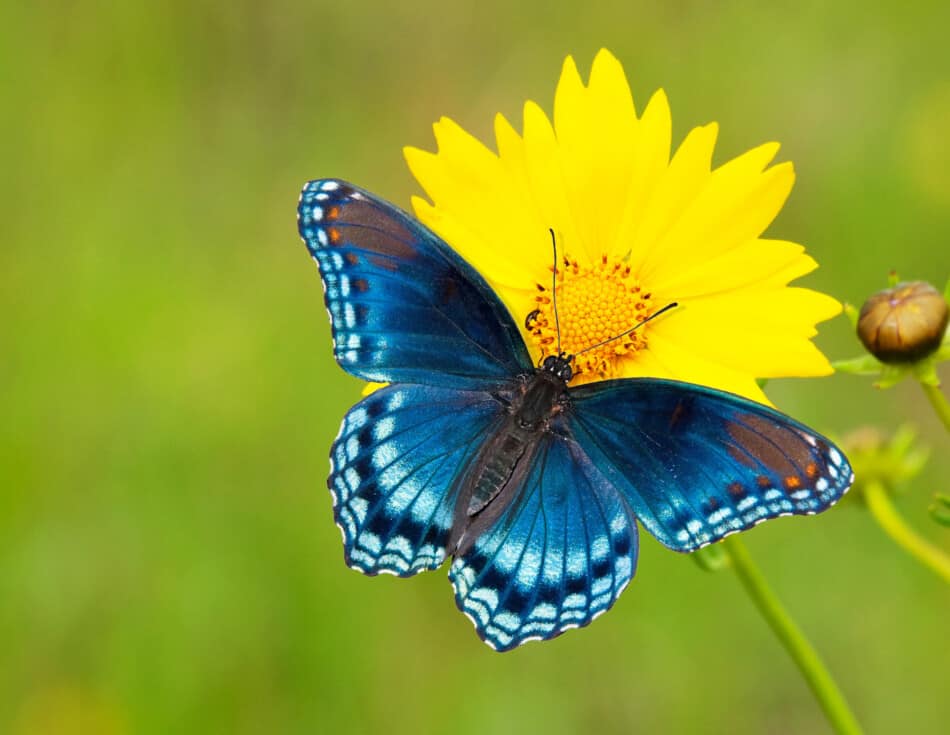 Butterfly Wonderland is a state-of-the-art facility that holds a tropical rainforest that is home to thousands of butterflies from across the world. It is located in the center of the Salt River Pima-Maricopa Indian Community.
Inside, there are displays of honey bees at work, edible insects, rainforest reptiles, and arthropods, as well as a colorful collection of butterflies flying around. A fascinating video about insects is being shown in a 3D theater, and the insects nearly seem to jump off the screen.
Several galleries with interactive bug exhibits, a modern cinema showing educational films like Flight of the Butterflies, and educational laboratories for community-based workshops and nature programs are also available at the facility. Butterfly Wonderland is one of the top Scottsdale attractions.
A pleasant café serves light meals, snacks, and beverages throughout the day, while a family-friendly gift shop is an ideal spot to pick up a souvenir.
House of Broadcasting
The radio and television museum of the House of Broadcasting Inc. is Arizona's biggest private collection of broadcast memorabilia.
The House of Broadcasting, Inc. is a non-profit organization dedicated to educating the public and preserving and commemorating Arizona's radio and television history, personalities, and memorabilia. It is one of only five museums dedicated to the broadcast business in the country.
A trip to this museum is highly recommended for any rising showbiz stars in the family, as well as anyone interested in Arizona's broadcast history. This museum is a true jewel, with antique TV cameras, radio equipment, and cinema history relics contributed from all across the country, as well as a fantastic collection of historic clothing.
As you move through the museum, you'll see a lot of photos and pictures from the early days of radio and television. Although admission is free, donations are always appreciated because the museum is a non-profit organization.
Scottsdale Museum of Contemporary Art
The Scottsdale Museum of Contemporary Art is located in the Civic Center Mall neighborhood, just a short walk from Old Town. Art lovers will appreciate the four galleries dedicated to design, art, and architecture. SMoCA is the abbreviation for the museum in the local community.
The Scottsdale Museum of Contemporary Art houses a world-class collection of contemporary art, architecture, and design samples from all around the world. The museum, which is located in the heart of downtown Scottsdale on a beautifully manicured park, hosts nine to twelve rotating exhibitions per year to keep visitors up to date on what's new in the worlds of art, architecture, and design.
The museum also offers fascinating programming in the fields of music, dance, performance, literature, and film, as well as educational possibilities and learning experiences for visitors of all ages through seminars, classes, lectures, artistic activities, guided tours, and slide presentations.
A steady stream of traveling and local shows are always on offer, in addition to the permanent galleries. The museum hosts a variety of interesting activities, including one where you can even bring your dog.
Penske Racing Museum
This is a must-see for all automotive enthusiasts in the family. Mr. Penske's 9,000 sq ft, the two-story museum is located within the Penske Automotive Group car dealerships (nestled between Bentley, BMW, and Jaguar car dealerships) and is open to the public (and free of charge), showcasing an incredible collection of cars and trophies, as well as some fascinating racing memorabilia.
The Penske Racing Museum showcases an incredible collection of vehicles, trophies, and racing memorabilia that chronicles one of the sports' most successful dynasties. Penske Racing has more than 50 years of racing expertise and has won more than 400 big races, including 17 Indianapolis 500 victories.
Cars from Penske Racing's diverse history are on display in the museum, including a reproduction of Roger Penske's 1963 Pontiac Catalina, which he drove to victory in the 1963 Riverside 250. Many Indianapolis 500-mile race champions are also on display, including Helio Castroneves' 2009 Dallara Honda, which won the 2009 Indy 500.
More than a dozen winning vehicles from various decades, as well as trophies and other racing memorabilia, are on display at this racing museum. On weekdays, grab a bite to eat at the Turn 4 Cafe. Private and corporate events can be held at the Penske Racing Museum, which is one-of-a-kind and stunning facility.
The Boutique on the second floor of the Penske Racing Museum sells a wide range of Penske Racing products, including die-cast vehicles, books, and apparel for women, men, and children. Many products specific to the Museum are available for purchase, including T-shirts, pencils, and one-of-a-kind car parts signed by Penske Team drivers.
Southwest Wildlife Conservation Center
A trip to the SWCC is an excellent approach to engage the children in learning about wild animal rescue. The Conservation Center is a sanctuary dedicated to the rescue of wild animals that have been abandoned, injured, or orphaned. It is neither a zoo nor an animal park.
The Southwest Wildlife Conservation Center rescues and rehabilitates injured wildlife before releasing them back into the wild, as well as providing a home for orphaned native Arizona animals. The facility also educates visitors about the value of nature and wildlife, as well as their significance in our world.
Black bears, bobcats, coyotes, jaguars, mountain lions, Mexican grey wolves, and porcupines are among the creatures that call the center home. Walk with Wildlife tours of the site are available to visitors who want to learn more about these amazing animals.
The center offers onsite educational programs such as Walk with Wildlife, Sunrise Nature Tour, Full Moon Tour, and Discovery Day, as well as community-based outreach programs such as PAWS.
Scottsdale Center for the Performing Arts
The Scottsdale Center for the Performing Arts is one of the country's most prestigious performing arts venues, presenting a wide spectrum of theater, music, dance, comedy, and film from around the world.
Every year, this venue hosts over 1,000 indoor and outdoor concerts, as well as festivals and educational events. Each year, more than 20,000 adults and children participate in its educational and outreach initiatives. Perhaps this is why the Scottsdale Center for the Performing Arts is regarded as one of the top-performing arts venues in the Western United States.
The 1975 adobe-inspired structure, designed by Arizona architect Bennie Gonzales, serves as the home to hundreds of events that thrill and inspire audiences each year, ranging from live performances and educational programs to major festivals and community festivities. The center also houses art exhibits, such as Kana Tanaka's Spirit of Camelback, a brilliant glass sculpture, and is the site of the award-winning Scottsdale Arts Festival.
There is an interesting gift shop on site with unusual products, as well as various restaurants with alfresco dining and the city's modern art museum nearby. Undoubtedly, a visit here would provide an enjoyable experience for everyone.
The facility is a short walk from Scottsdale's Old Town and busy gallery sections and is located in the city's arts district.
MacDonald's Ranch – fun activities in Scottsdale
MacDonald's Ranch, Scottsdale's best equestrian riding stable, is a great place to spend the day with the family. There's lots to do here, from guided horseback rides to hayrides and cowboy cookouts, all set against the backdrop of the stunning Sonoran Desert.
With 1,280 acres of pristine Sonoran Desert, MacDonald's Ranch is Scottsdale's leading horseback riding and western adventure operation. Major-scale cookouts; guided equestrian excursions, hayrides, and stagecoach rides; and activities for small parties, large conventions, or corporate gatherings. With a choice of entertainment options, cookouts can be held in the morning, afternoon, or nighttime.
To assure your safety and enjoyment, MacDonald's Ranch hires expert wranglers and guides with years of experience. Our services and amenities can be tailored to practically any situation. MacDonald's Ranch is a place where you may bring your whole family. They can accommodate even the tiniest of children with their free pony rides, petting zoo, gem mine, and other activities.
Regardless of the family's previous riding experience, the ranch's skilled guides ensure that all riders, regardless of skill level, are safe. The ranch's horses are also friendly and well-behaved. Enjoy a relaxing ride through the area while learning about the local wildlife, plants, and fauna.
Most Valley resorts, hotels, and airports are only a few minutes away.
Pinnacle Peak Park
Pinnacle Peak, a boulder-strewn, cone-shaped hiking area near Scottsdale, is a favorite hiking destination. A moderate 1.75-mile one-way walk with 1,300 feet of elevation gain will take you to the summit of Pinnacle Peak, where you'll be treated to spectacular views of northern Scottsdale, including Troon North Golf Club's verdant fairways.
Because of its expansive, stunning vistas and accessibility, the 150-acre Pinnacle Peak Park is the most popular hiking site in the region. Pinnacle Peak is a prominent granite mountain rising 600 feet above the desert floor and visible from most of the Valley. This park in Scottsdale is free to enter and park in.
The vistas begin around one-third of the way up for those who aren't quite ready for the complete hike, and you can turn around when you've had enough. A beautiful visitors center with helpful staff, displays, picnic tables, ramadas, and washrooms can be found at the trail's base.
Informational plaques about the Sonoran Desert's flora and animals can be seen throughout the park and along the walk. Each morning, the 90-space parking lot fills up quickly, although street parking is available.
CrackerJax Family Fun and Sports Park
CrackerJax is a Family Fun and Sports Park located in Scottsdale, Arizona. It's not as big as a normal amusement park, and there are no roller coasters or carnival-style mechanical dare-devil attractions. This is a place where kids, adults, and families can have some active fun outside.
The park is geared at families, with friendly staff and a variety of entertaining attractions to select from. There's something for everyone in the family, from Bungee Dome and Bumper Boats to Alien Invasion Laser Tag and volleyball courts, as well as more sedate activities like video games and miniature golf.
CrackerJax is open all year and is a terrific place to spend a few hours with the family, visiting relatives, or practicing your golf or baseball swing. The most popular attractions are probably the miniature golf courses, bumper boats, and go-karts. You might have to wait in line on a busy Saturday. CrackerJax is a nice respite from the hot, bright, and monotonous days of summer. There is an inside game area as well as a cafe for food and beverages in addition to the outdoor attractions.
For groups of 8 or more, birthday party packages are available. CrackerJax also hosts up to 2,000 people for workplace parties and group activities but it does not allow outside food or beverages.
Taliesin West
Taliesin West was Frank Lloyd Wright's winter house and is now the headquarters of the Frank Lloyd Wright Foundation and the Taliesin West School of Architecture. Students alternate between Taliesin in Wisconsin and Taliesin West in Scottsdale, spending the summers in the north and the winters in the south, as they have for decades.
This campus provides a fascinating look into the mind of this renowned architect. The structures have undergone continuing renovations and have been restored to their original appearance.
Taliesin West is a working architecture school, and if you visit during the winter, you might observe students hard at work at their drafting tables. The tours take place both inside and outside the building. Students have to build their own basic house out in the desert, where they will live while they are here.
If you want to view the property, you must take a tour, but the guides are enthusiastic in telling the narrative of the location and providing valuable insights without overwhelming you with information. You may study more about the architectural concepts used in the structures and gain a better grasp of what you're seeing on the tour.
Arizona Outdoor Fun
Why not join a guided tour to discover Scottsdale and its surroundings through the eyes of an expert?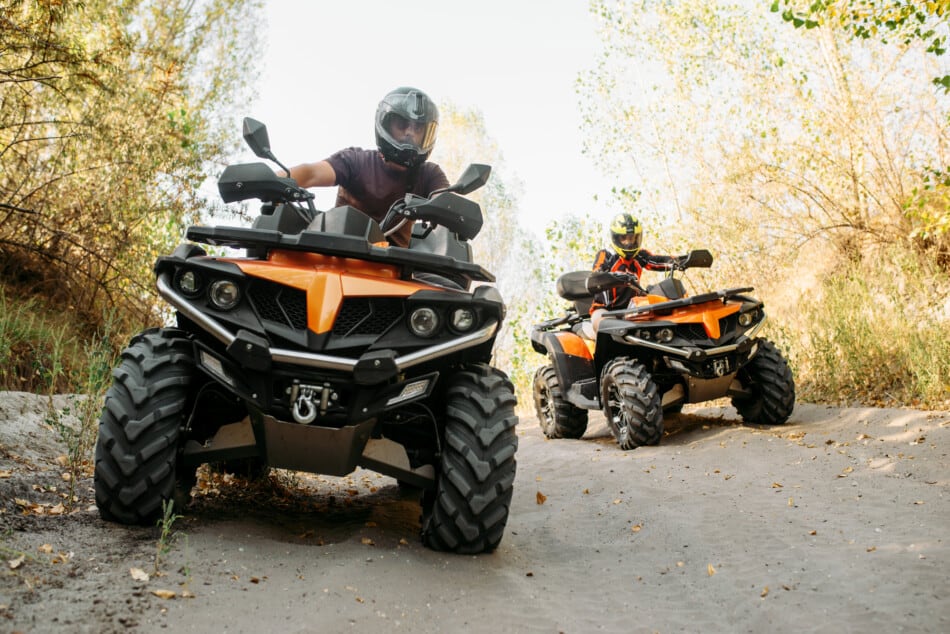 ATV/UTV trips will take you on a desert adventure to the magnificent Bradshaw Mountains, where you will be treated to a breathtaking panorama of the desert and its vibrant colors.
You'll feel at one with this stunning site as you journey through deep gorges and cross the Agua Fria River to visit the remaining Indian remains.
Visit the deserted silver mining town of Tip Top, which was founded in 1876. Eating cacti meat will also teach you how to survive in the desert! The guides place a premium on safety and having a good time.
The Scottsdale Xeriscape Garden at Chaparral Park
With over 7,000 plants and 200 species, the Scottsdale Xeriscape Garden at Chaparral Park is a National Wildlife Federation Certified Wildlife Habitat.
The 5.5-acre garden, which is fed by a large underwater reservoir, was created to safeguard and preserve area plant species as well as provide an educational resource to increase awareness about local plant species and sustainable landscaping using less water.
Visitors may easily navigate the garden thanks to clear signs and an interactive plant guide that highlights information about low-water-use plants and trees as well as water harvesting. The guide also includes helpful hints for maintaining desert environments.
Recent Posts