The Most Beautiful National Parks in Nevada
Nevada National Parks offer you an amazing experience. National Parks in Nevada are often overlooked for the more popular Utah National Parks but I think they definitely are worth a visit.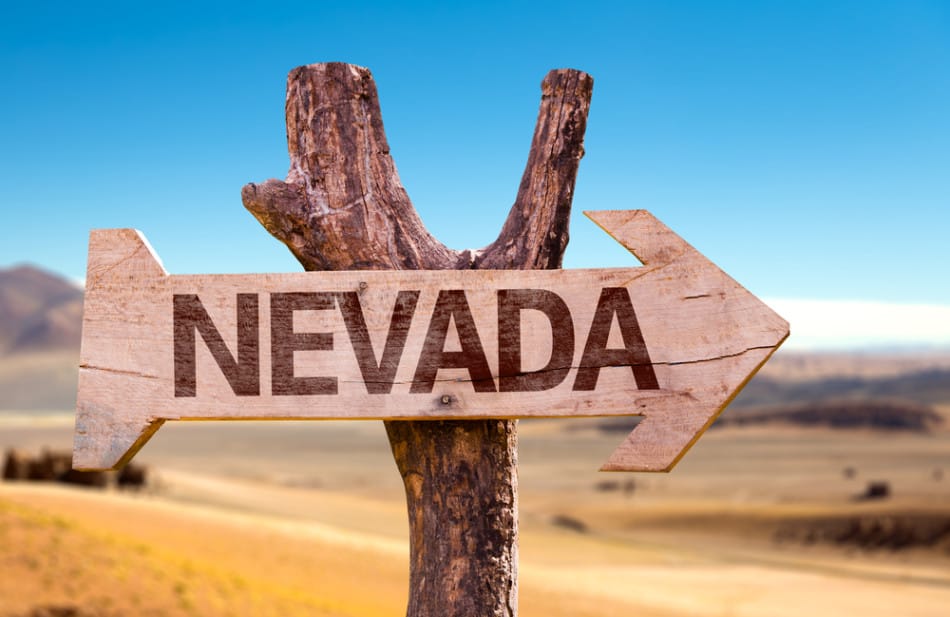 This list of National Parks in Nevada includes Nevada National Parks and Monuments. I've also included a map of Nevada state parks. I have a post on National Parks near Las Vegas that is quite useful if you are planning a road trip to visit Nevada's national parks.
Las Vegas might be the entertainment capital of the world but it also has a lot of natural beauty within reach of the city. Not only does it have some of the best national parks, but the Nevada State Parks are pretty spectacular as well.
National Parks in NV
Death Valley National Park
Death Valley National Parks is one of the largest National Parks in the United States with over 3 million acres of land and wilderness.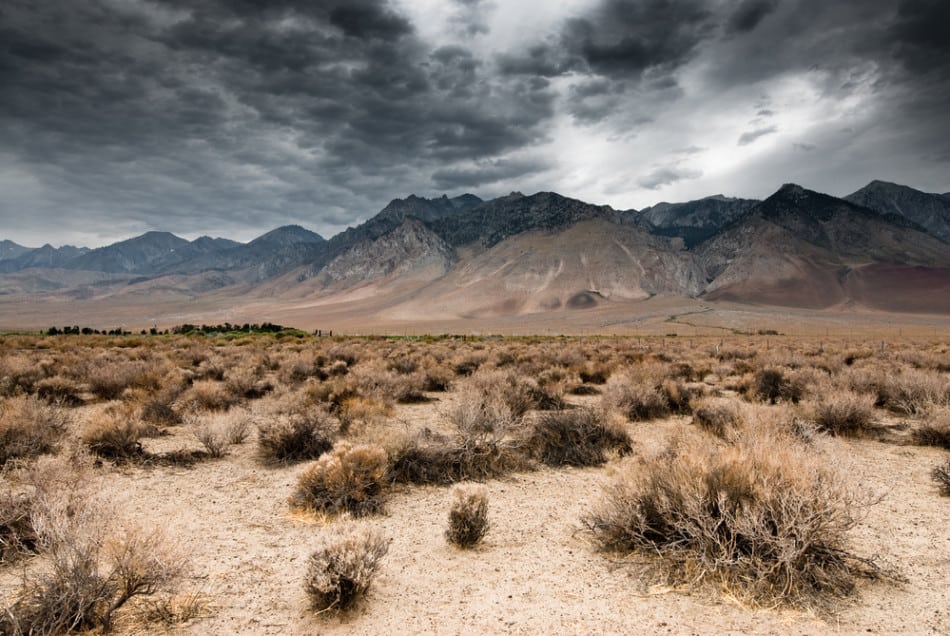 Death Valley National Park is primarily located in eastern California but does cross over state lines to Nevada. Death Valley National Park is also one of the hottest and driest places in America. Surprisingly there is a big diversity of wildlife that successfully grow and live in these conditions.
On rare occasions, Death Valley NP even sees rain storms which result in fields of wildflowers to bloom in the area, adding to the unique charm. Due to the park having one of the darkest night skies in America, star gazing is a popular activity to do in the park.
Great Basin Nevada National Park
Great Basin National Park is a place of great extremes – from tall rugged mountains to underground tunnels and caves. Great Basin National Park is located in eastern Nevada close to the Utah border, almost 300-miles north east of Las Vegas.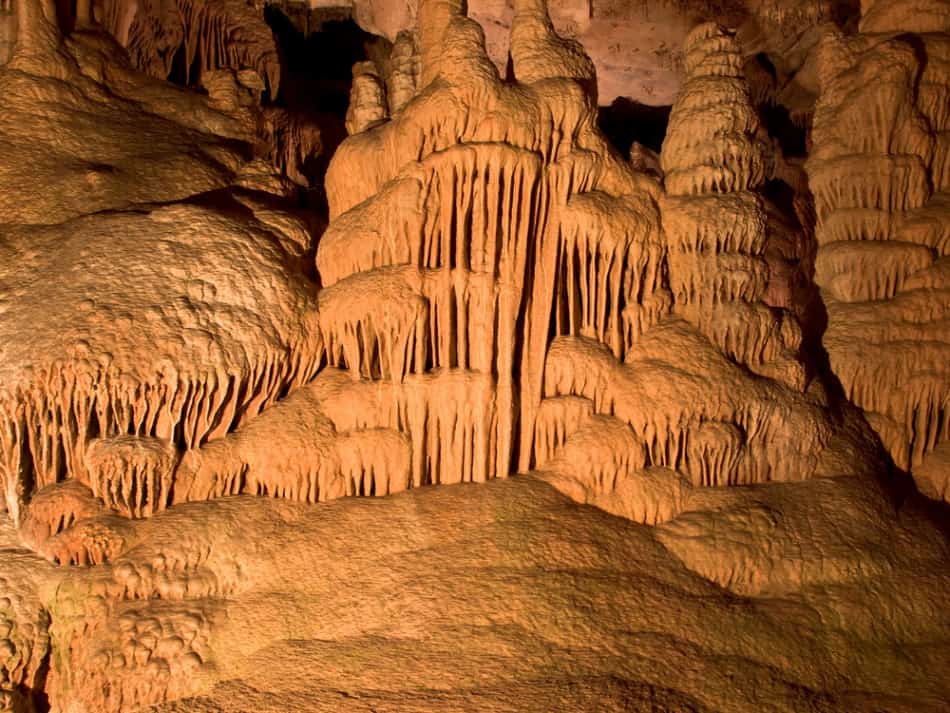 There are plenty of beautiful nature spots around the park as well as many hiking trails for visitors to really take in and appreciate the serenity and beautiful scenery around.
The Lehman Caves National Monument is also located within the NP and is one of the top attractions to the park. These caves are incredibly special and worth seeing as they have been in formation for over 2.5 million years! Another top attraction to the NP is a great opportunity for star gazing. The area has minimal light pollution leading it to be a top choice for many astronomers and star enthusiasts to gaze into the night sky. 
This is one of the national parks in Nevada state that really delivers.
Lake Mead National Recreation Area- The most popular National Park in Nevada
Lake Mead is the largest manmade lake in the United States at 397m2, located in southern Nevada and crossing over the border to Arizona at some parts.
Lake Mead was formed in the 1930s at the same time as the Hoover Dam. The purpose of Lake Mead is to limit the flow of the Colorado River, located behind Hoover Dam and to ensure a safe and steady supply of water through Nevada, California, and Arizona.
There are also many activities to emerge yourself into at the lake, including swimming, boat rides, hiking, camping, and cycling. So, for whatever your interests are, there is something at Lake Mead for everyone!
Lake Mead National Recreation Area sees over 7,578,958 visitors per year making it the 6th most visited national park services area in the USA. The lake extends from Nevada to Arizona and is the largest fresh water reserve in the USA.
I was able to visit Lake Mead when I was in Vegas for a girl's weekend. We spent the day swimming in the warm, warm water of the lake and jet skiing to Hoover Dam (the backside of the Dam).
I would suggest getting to the lake early. Many locals spend all weekend at the lake as its a nice place to cool off from the desert heat.
Tule Springs Fossil Beds National Monument
Tule Springs Fossil Beds is where the history of Mammoths and ancient Lions who used to roam the land are now preserved at this National Monument located just 19-miles north of Las Vegas.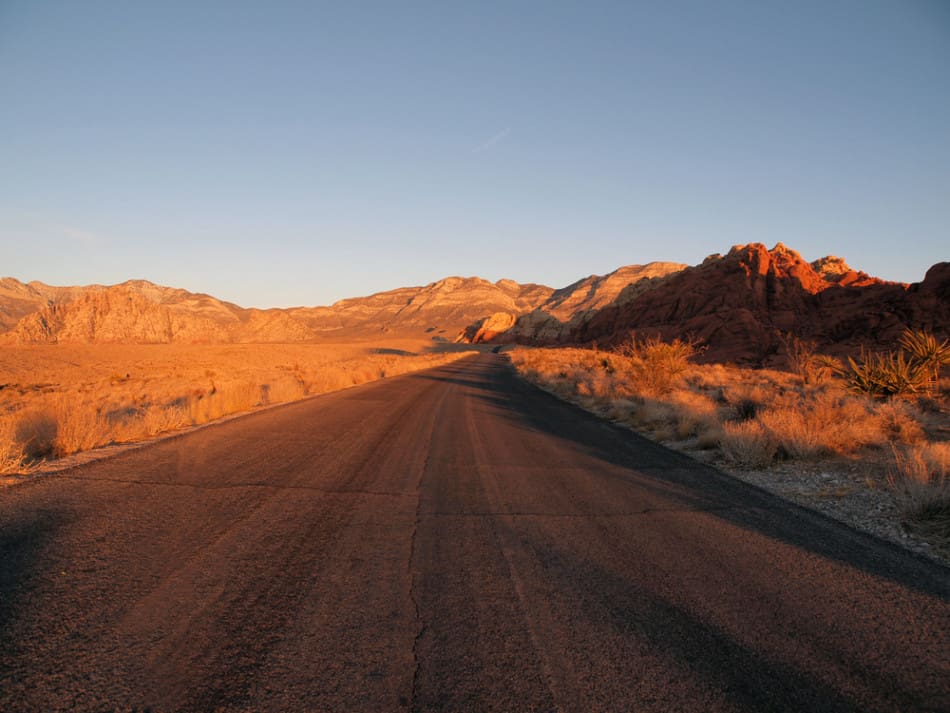 One of the biggest attractions to the area is the site of 'The Big Dig', where in 1962 an excavation took place in which large animal fossils were discovered. There is currently no visitor centre of facilities available in the area, due to the area being relatively new to the public.
However, there are signs located around the monument. Providing visitors with information about the deep histories and more about the ancient animal species which once lived in the area and has since left their fossils deep in soil.
Old Spanish National Historic Trail
The Old Spanish National Historic Trail spans over 700-miles! The trail begins in Santa Fe, New Mexico and ends in Los Angeles, CA and travels through Colorado, Utah, Arizona, and Nevada.
Along the way of this trail there are many museums, historic sites, monuments and heaps to do. Along the Nevada section of the trail, there are two big attractions included: Lake Mead (discussed above) and Red Rock Canyon National Conservatory, where a series of large rock formations, some over 3,000-ft are located. Along with these two large attractions, there are also various smaller activities located along the trail as well as miles of wonderful scenery and wildlife.
Pony Express National Historic Trail
The Pony Express National Historic Trail is an even longer 1,900-mile length route, beginning in St Joseph, Missouri and concluding in Sacramento, California.
The trail also travels through Kansas, Nebraska, Colorado, Wyoming, Utah, and Nevada. The trail's initial purpose was for men in the 1860's to transport mail across the country on horseback. The trail is open to hiking, biking, horseback riding, and you can also drive the trail.
There are many landmarks located along the way as well as beautiful scenery of mountains, lakes, towns and wildlife. Along the Nevada section of the trail, there are many attractions and activities along the way, including Schell Creek Station, Egan Canyon, Diamond Springs Monument, Cold Springs Pony Express Station, Fort Churchill State Historic Park, Walley's Hot Springs, Genoa Courthouse Museum as well as many more.
Conclusion: Nevada National Parks and Monuments
NV National Parks are some of the most popular national parks. I hope you don't let that put you off from visiting. I have visited all of these national parks in the summer and to me I would say they are really not that busy. And the heat is manageable too just make sure you have a lot of water with you. We carried an extra two gallons in the car so we had extra.
I hope this has inspired you to take a Las Vegas national parks road trip. Remember to check out my National Parks near Las Vegas post as there are several close national parks in Utah and even the Grand Canyon in Arizona.
Continue Reading more on my website:
All of my posts on the Grand Canyon
50+ American Southwest Bucket List Places
Nevada Hot Springs you won't want to miss
Recent Posts