Luxury Five Star Hotels in Phoenix
Are you looking for the top hotels in Phoenix? This list of the top resorts in Phoenix has some of the best hotels in Phoenix Arizona.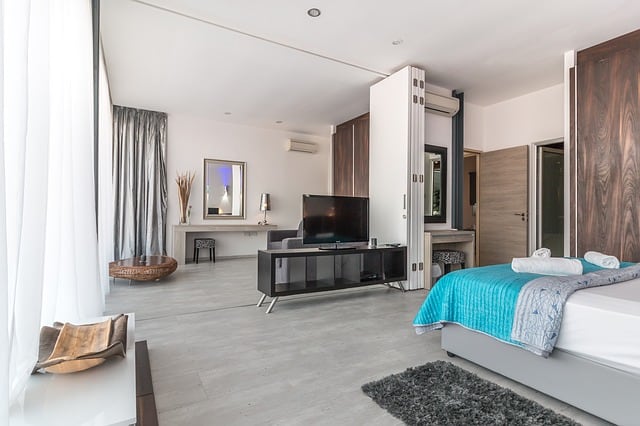 When looking at the best Phoenix hotels, we compared the top hotels in Phoenix to find you the best places to stay in Phoenix. These are the best luxury hotels in Phoenix or 5 star hotels, Phoenix luxury hotel.
Phoenix, Arizona's glorious capital, is beaming with enticing resort hotels that will excite your senses in one way or another.
Making your staycation more than worthwhile are the attractions you can visit during your trip. You'll absolutely adore the place especially if you're into nature escapades. There are mountains, botanical gardens, zoos, and golf courses, among other spectacular sites.
Now back to resort hotels in Phoenix, we have listed five of the best luxury options available for solo travelers and wanderers in groups of any size. There are five neighborhoods in Phoenix, and we're more than happy to recommend our best bet in each one. You deserve no less than a carefree staycation, anyway.
Best Hotels in Phoenix Area – Luxury Hotels Phoenix Arizona
Best Hotels in Downtown Phoenix 5 star hotels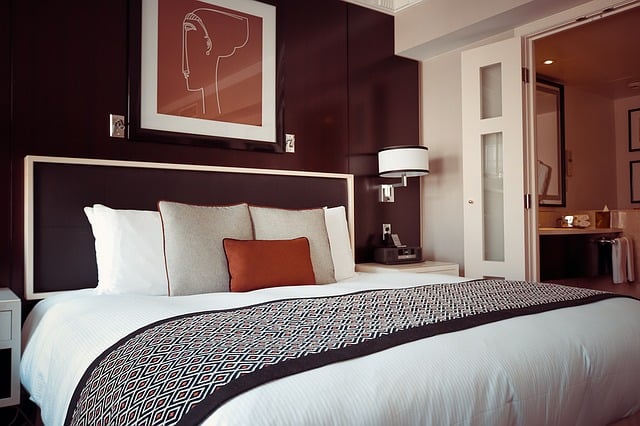 Phoenix downtown hotels are perfect for all history and culture junkies! Located in Central Phoenix is a 19th-century heritage square surrounded by top-caliber restaurants, commercial shops, and museums.
Not to be missed are the Phoenix Art Museum, Wells Fargo History Museum, and Arizona Science Center. If you're a sports fan, you can head over to Chase Field and US Airways Center.
Looking for hotels in downtown Phoenix AZ and a luxury resort hotel? The hotels in Phoenix Arizona downtown are some of the best Phoenix luxury hotels. But if you are to take our advice, book a stay at…
The Camby, Autograph Collection
When choosing a luxury hotel room, of course we want to see breathtaking views from the window. The Camby gives guests the freedom to choose from either mountain or city views. No matter which room you get, you will be pleased with the surrounding scenery.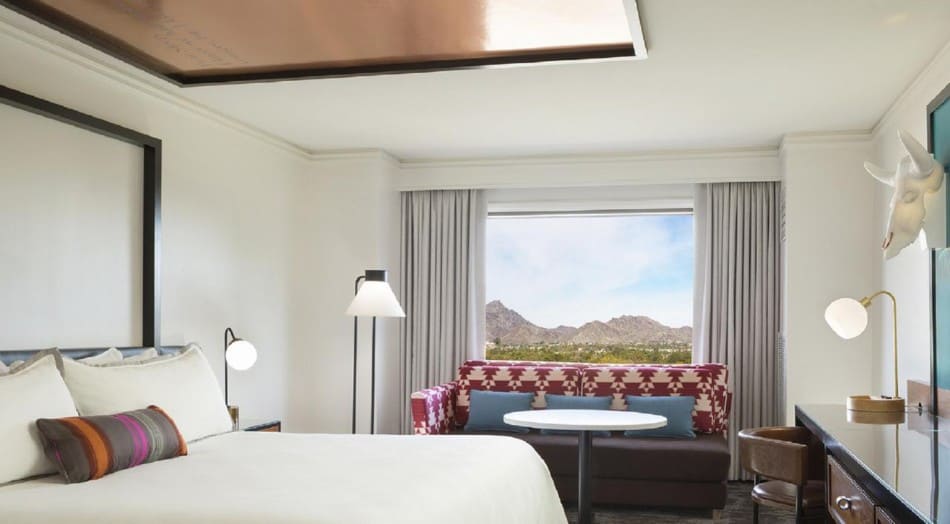 All rooms are equipped with top-notch hotel amenities such as the marble bathroom, Egyptian feather beds, fully stocked mini-bar, a safe, hairdryer, and scales.
The facilities scream world-class, too. Sweat it out at the fitness gym, relax at the outdoor patio, have a great time at the pool deck, and eat to your heart's content at Artizen, an in-house restaurant serving sumptuous international dishes as well as premier cocktails and drinks.
Best 5-Star Resort Hotel in Camelback Mountain
Are you looking for hotels near Camelback Mountain?  Located a few miles northwest of Downtown, Camelback Mountain is ideal for those who are into outdoor adventures.
In this part of the city, you can enjoy nature adventures as you complete a hiking session or a biking trail. There are urban commercial centers as well, where you can roam around to look for the best shopping finds.
Royal Palms Resort and Spa in the Unbound Collection by Hyatt
Set amongst lush trees with a marvelous mountain backdrop, this commendable hideaway resort gives you that kind of satisfaction you might feel upon seeing an oasis after walking in the desert for a while.
This luxury resort hotel in Phoenix has Spanish accents and decorations. We're talking about its beautiful stone walkways and rustic water fountains that add appeal to the resort.
Every room is equipped with everything you might need, spells opulence. Thanks to its highly detailed interior and luxe amenities.
Best 5-Star Resort Hotel in Sky Harbor International Airport
A quick drive away from downtown Phoenix, this area is the best hotel location for those who put great value to convenience and accessibility.
Because of its proximity to the top tourist attractions in the city, you don't have to deal with the stress associated with early-morning or late-night flights. Here, you can find the Pueblo Grande Museum and Cultural Park, the Phoenix Zoo, and Papago Park, to name a few.
Arizona Grand Resort
Fun is what will welcome you at Arizona Grand Resort. This family-friendly resort hotel is not only close to the airport, but it gives guests a kind of pleasure perfect for families and traveling groups.
Make sure to make a splash at the waterpark, then head over to the spa center for an invigorating, whole-body massage.
All suites are air-conditioned and feature cable television, a sofa bed, and a mini-bar.
For some outdoor entertainment, visit the nearby South Mountain Preserve, the world's largest municipal park. It also happens to be the second most visited attraction in entire Arizona.
Best 5-Star Hotels in Scottsdale AZ
Are you a die-hard shopper and a party-goer? Scottsdale is the neighborhood to be. Filled with amusing megamalls, bustling cafeterias, and vibrant clubs, Scottsdale is a top choice for travelers who are always on the go.
Please yourself as you set foot into Kierland Commons, Scottsdale Fashion Square, and Scottsdale Waterfront. You don't have to thank us for telling you about these awesome emporiums!
Andaz Scottsdale Resort and Bungalows by Hyatt
Get ready for an amazing stay at this fabulous resort hotel in the Arizona Region. Imagine getting a good shut-eye at any of its cozy, air-conditioned rooms equipped with a flat-screen TV, a comfy seating area, and a private bathroom.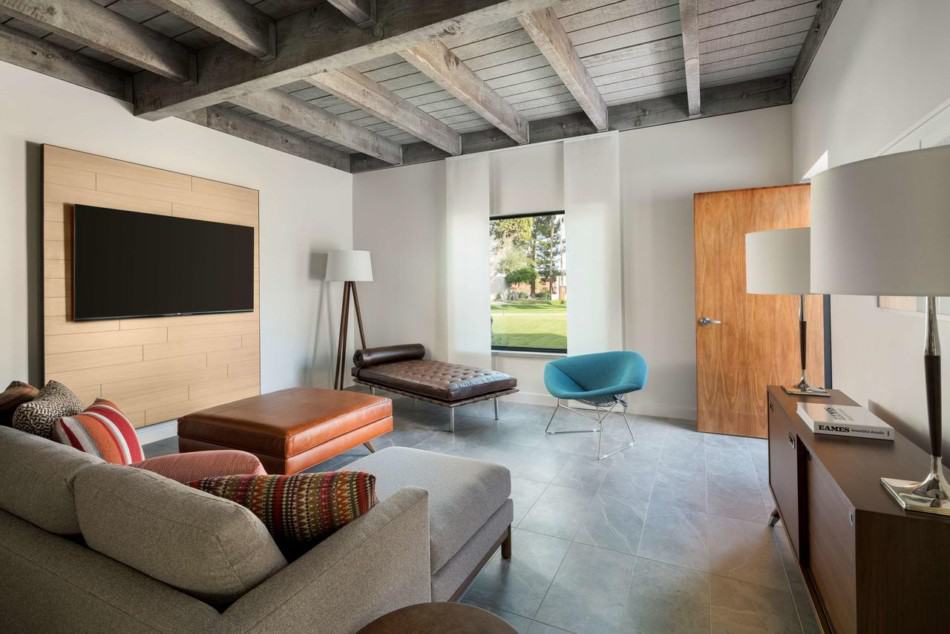 Here, there are delightful ways to pamper yourself. You can either take a quick dip at the outdoor pool and hot tub or request a therapeutic massage session.
For a physically challenging activity, you can complete a hiking session instead. Golfing activities are also offered.
Best Luxury Resort Hotel in Tempe
Visiting Phoenix to simply enjoy time as you appreciate a snug hotel set in a laid-back community? Tempe has you covered. This neighborhood is most recommended for the carefree and easy-going travelers.
While here, you can stroll around the Arizona State Art Museum and the Tempe Center for the Arts to boost your creativity and make you appreciate art more.
Tempe Mission Palms Hotel
Tempe Mission Palms Hotel may not have a five-star rating (it was rated with four awesome stars), but its overall look, appeal, and impeccable service it can provide guests are nothing to be downplayed.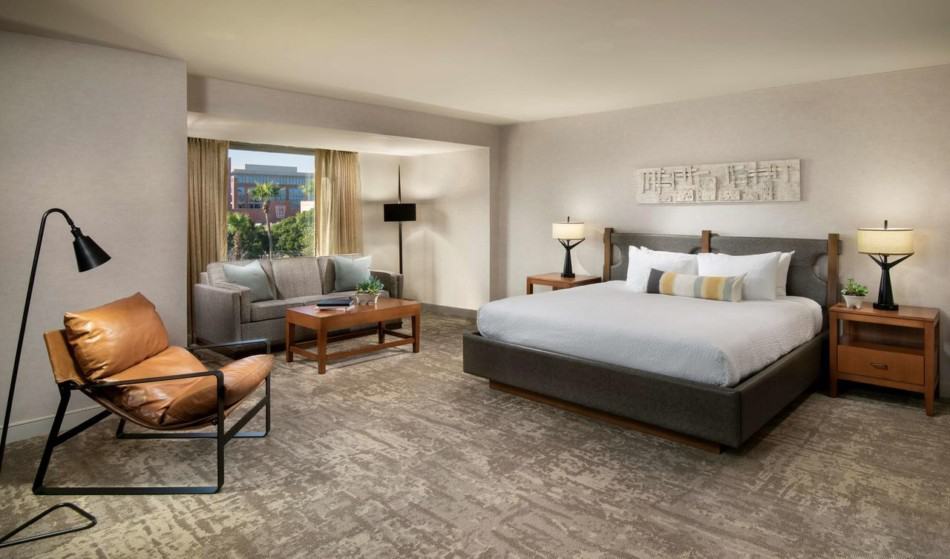 Rooms at this modern-looking luxury hotel are fully furnished with a huge flat-screen TV, a writing desk, and a safety box.
Guests can also spend a good time at the rooftop sun deck and appreciate the city views. Those who want to pump up may do so playing basketball. Hungry? Mission Grille, serving luscious local and international dishes, is at you service.
Best Luxury Resort Hotel in Desert Ridge Hotels
Looking for hotels in Desert Ridge AZ? Or hotels near Desert Ridge? This master-planned community situated in the Northeast Valley of Phoenix, Arizona is a popular shopping area that features independent boutiques and high end stores ideal for people who like to splurge on something and enjoy their hard earned money.
And if you are musically inclined, Desert Ridge is known for staging concerts where you can explore the world of music. You can also find in this area the Musical Instrument Museum where it displays more than 7000 instruments from around the world.
There are also dining places that you can try and shouldn't miss, ranging from steakhouses, gourmet burger chains to Mexican cantinas.
JW Marriott Resort Desert Ridge Phoenix
The Marriott Desert Ridge Resort is where you go to embrace the warmth of this luxury resort? JW Marriott Resort and Spa in Desert Ridge boasts of their winning service with AAA 4-diamond rating. JW Marriott is probably the best hotel in Phoenix.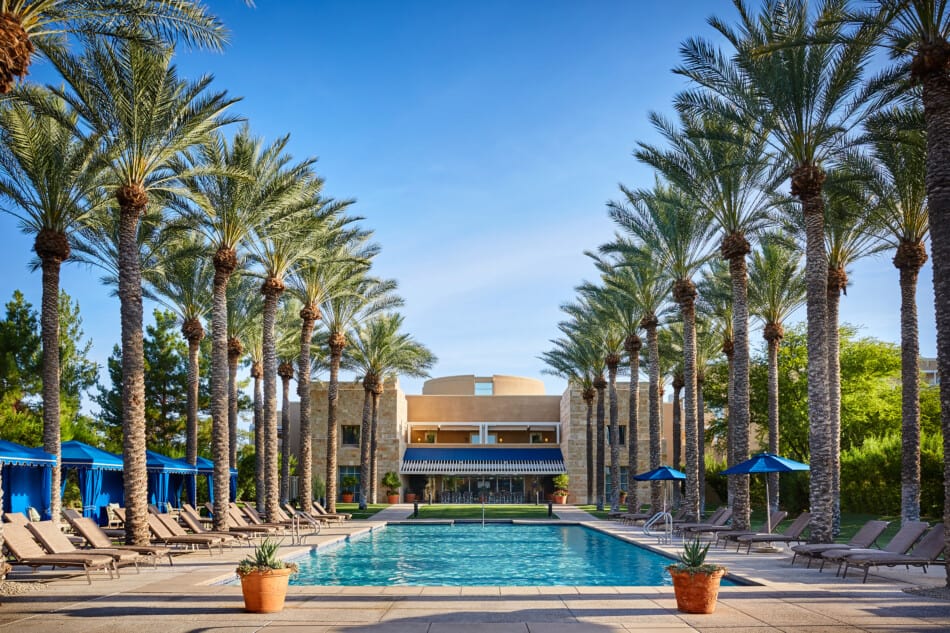 The rooms are spacious and feature a seating area where you can lounge and relax, a cable TV, coffeemaker, and minibar.
This award winning resort also features 5 restaurants that serve American and International Cuisine that will surely fill your tummies with delight. They also have an on-site Starbucks coffee that has free Wifi in public areas so you can share your luxurious vacation on social media.
And if you are an outdoorsy person, you can lounger with one of their six exclusive cabanas that has an overlooking view of the lazy river that will surely enhance your relaxation.
Best 5 Star Resort Hotel in Camelback East
If you want to score for some drinks or perhaps indulge in a hearty meal, Camelback East is definitely the right place to be.
There are a lot of bars, restaurants, and coffee shops that you can find in this area no wonder this place is dubbed as one of the most established areas in Phoenix. 
If you are a foodie, then this area is for you. It boasts of its several dining establishments from priced restaurants to trendy fast food options. There are also other cuisines that you can find in this area from American comfort food to Mediterranean and French.
And if you want to get in touch with the ambiance of the old west, you can go to Camelback East Village which is only a few minutes away from Old Town Scottsdale where you can dine, dance, and drink cocktail drinks!
Arizona Biltmore A Waldorf Astoria Resort
The lush gardens of this 39 acres resort hotel will provide you a warm and exciting atmosphere that you will truly remember for the rest of your life. Since it was first opened in 1929, Arizona Biltmore has been serving guests with reliable and exceptionally high service.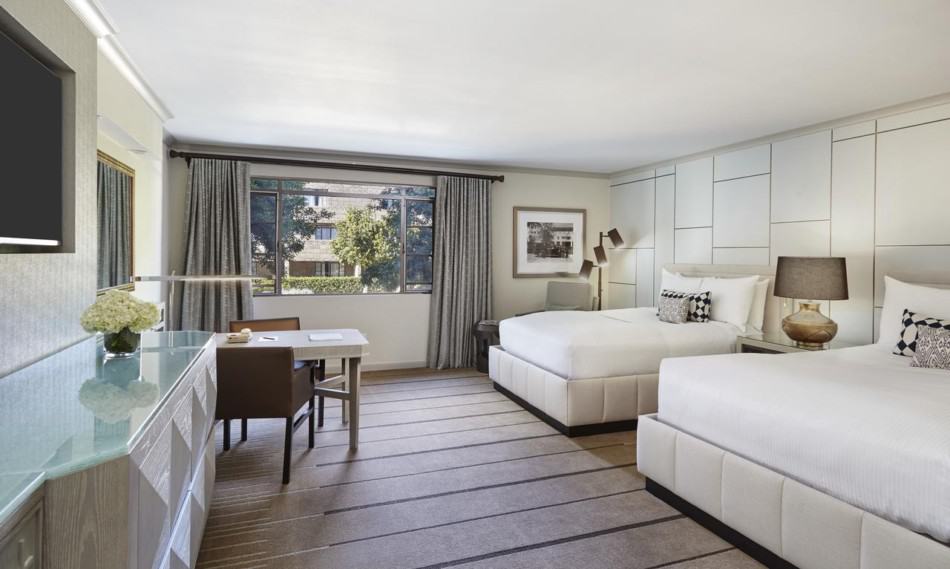 Their breathtaking rooms, villas, suites, and villas will provide you a cozy feeling complete with amenities such as a flat-screen TV and private bathroom.
All their rooms will give you a sophisticated space for you to relax and unwind with elegant furnishings. Other selected rooms have a patio or balcony surrounded by manicured green space. 
You can also pamper yourself and discover the art of relaxation and wellness at their award winning Spa Baltimore.
This calming destination will truly invigorate your soul and awaken your senses. You can choose from authentic, modern, and traditional spa therapies that will help you achieve tranquility. After all, your health and wellness should be your top priority. 
The Best Resort Hotel in Paradise Valley
The quaint yet wealthy town of Paradise Valley will truly captivate your heart. There is a reason why this town is called "paradise" because it is known primarily for its many resorts and expensive real estate, and it is dubbed as one of Arizona's premier tourist destinations.
Golfers will really love the town of Paradise Valley because you can find a lot of luxury golf courses where you can play while basking in the glory of the sun. There are also a lot of luxury shopping areas and restaurants here that you can go around.
Orange Tree Resort
Are you visiting the town of Paradise Valley for some quality R&R? Orange Tree Resort is definitely for you! If you are a golf enthusiast who wants to experience this sport in one of the best golf courses in Phoenix, Arizona.
I highly recommend this resort. This 5 star resort features an 18 hole championship golf course that guests can try whether you are a newbie or a pro golfer.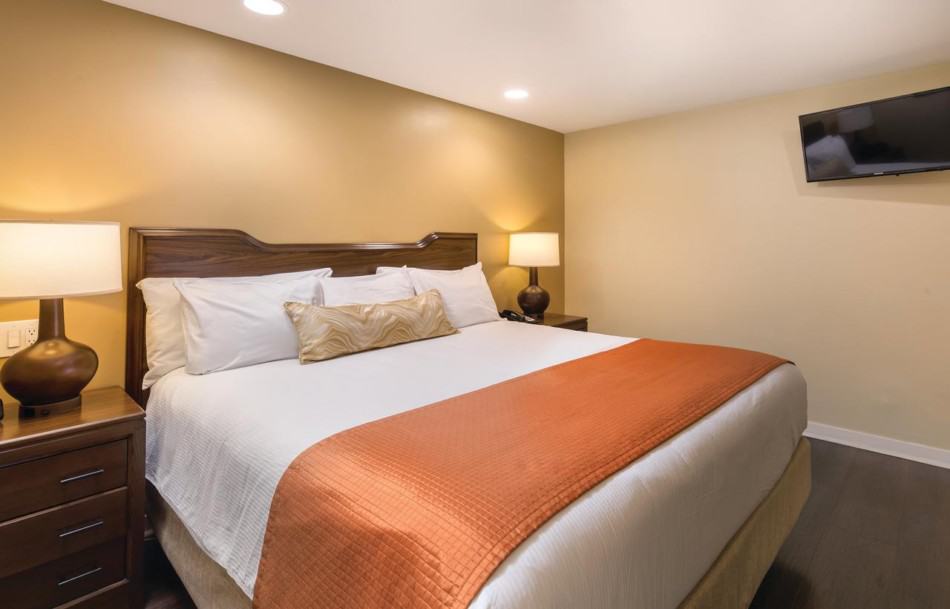 After golfing, guests can take a dip and enjoy the poolside hot tub at this resort. No wonder this resort is an ideal destination for family get-together as well as intimate getaways.
Their one-bedroom suite offers a kitchen counter and adjacent to it is a refrigerator where you can stock your favorite beverages, as well as a microwave and toaster.
Each suite is also equipped with a high-speed WIFI where you can update your loved one or perhaps send that important email to your boss. 
The Best Resort in North Mountain Park
It is undeniable that you can do a lot of outdoor activities in Phoenix, Arizona, from biking to hiking. And if you are planning your next trail or climb adventure, you can try North Mountain and Shaw Butte that offers summit climbs and a vast array of trails ranging from easy to difficult levels.
Pointe Hilton Tapatio Cliffs Resort
This premier Phoenix Resort located in the area of North Mountain is a leading resort that is ideal for any occasion whether it is for vacation or business event.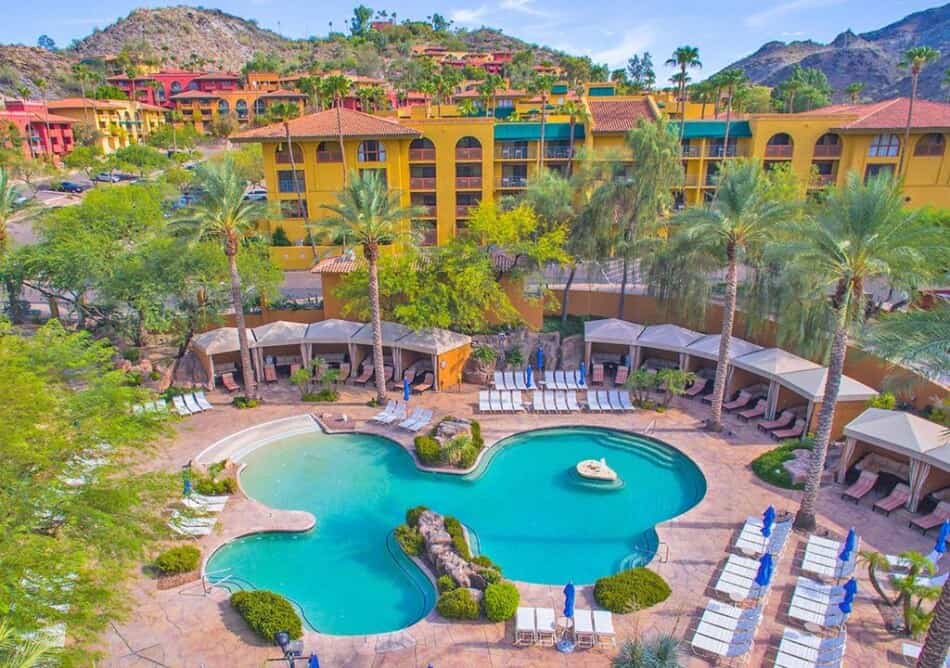 The breathtaking views of mountains will truly captivate your heart while relaxing and unwinding at their Falls Water Village that features two pools and a 40-foot waterfall perfect for family getaway.
This resort is not just an ordinary one because it offers more than just a place for you to rest but it offers you everything you didn't know you needed. Theisall-suite resort offers luxurious amenities such as their water features, spa and salon, and a world-class golf area to make your vacation truly enjoyable and unforgettable.
The Best Resort Hotel in South Mountain
Calling all outdoor enthusiasts, South Mountain is the perfect place for your outdoor activities such as hiking and biking while enjoying the scenic and picturesque view of Phoenix, Arizona.
This place is the point of pride for Phoenix because of its rich environmental and cultural history. You can have an amazing view of the city and at the same time the natural desert from the trail of South Mountain.
The Legacy Golf Resort
This hotel situated in South Mountain takes pride in its 18-hole championship golf course, plus an outdoor pool that is inviting guests to take a dip.
Some selected suites have a spa bath where you can relax and enjoy and a dining area that is good for six people.
Their rooms are equipped with free WiFi, a flat screen TV with cable, and a kitchen area with stovetop and cookware where you are allowed to cook your food. 
You shouldn't miss trying their restaurant The Trail's End Bar and Grill that serves American cuisine from breakfast to dinner. You can also enjoy the variety of cocktails and wines that they serve to their guests.
Conclusion – Phoenix Luxury Resorts and Luxury Hotels in Phoenix Arizona
No matter what the purpose of your traveling, you can effortlessly find a temporary home in this part of Arizona. The aforementioned resort hotels in Phoenix are sure to make your vacation extraordinary, to say the least.
Are you planning to visit Phoenix soon? Have you decided on which neighborhood to roam around first?
Let us know about your thoughts on the best five-star resort hotels in Phoenix. Leave a comment so we share insights and tell more stories that could inspire our fellow travelers.
Sharing is Caring! Pin this article to save for later.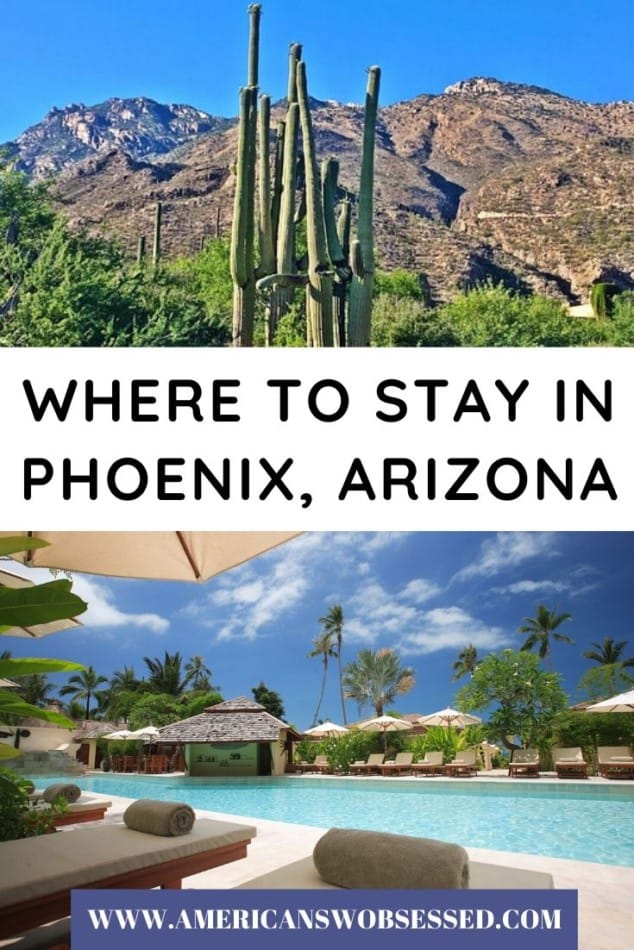 Continue Reading more on my website about Arizona:
The Best Day trips from Phoenix
Arizona National Parks and National Monuments
Recent Posts