Best Payson Hikes: Are you looking for hiking in Payson? This list of the Best Hikes in Payson has something for everyone – and every activity level. I have also included the best hikes near Payson.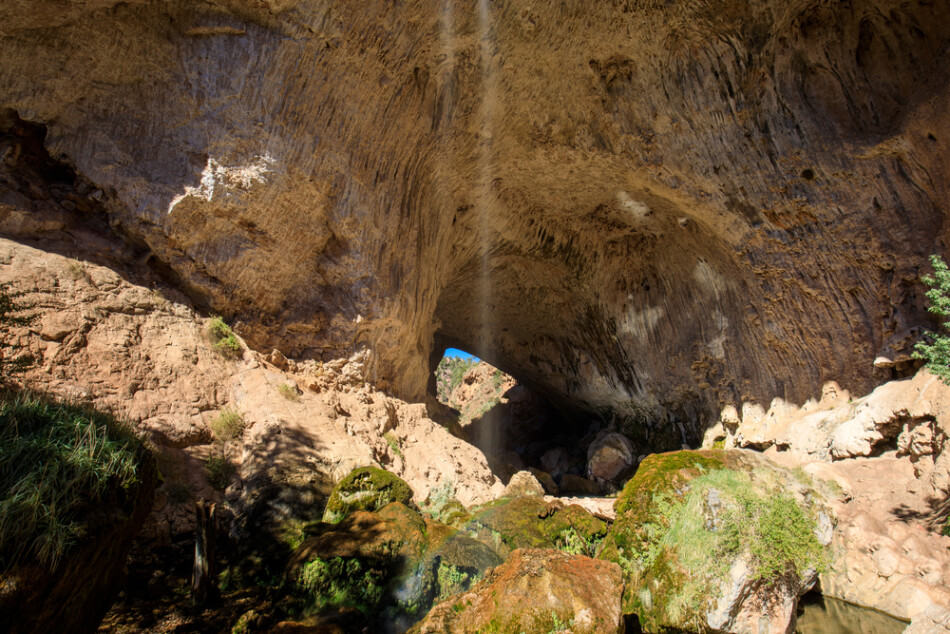 Payson is a city in northern Gila County. It was named "The Heart of Arizona" due to the location of Payson being very close to the geographical center of Arizona.
The town is surrounded by the National Forest of Tonto and has many year-round outdoor activities such as hiking.
Are you searching for a wonderful trail near Payson, Arizona? There are numerous fantastic hiking trails, running trails, mountain biking trails and more to explore in Payson. It is the perfect place for the nature lover to get outdoors.
You will want to check out these Trails in Payson, Payson Hikes with water, and waterfalls in Payson – some of the best Payson, AZ hiking.
You can also check out my post on the Best Airbnbs in Payson if you are planning to spend the weekend. Or check out my post on the Best Weekend Getaways in Arizona.
15 Best Payson Hiking Trails
Horton Creek Trail
Distance: 7.5 miles
Time: 3-5 hours
Difficulty: Moderate
If you love being around with trees and nature, Horton Creek Trail will surely be your favorite hike in Payson, Arizona.
The peaceful surroundings will keep you motivated to finish the hike, as well as the presence of a waterfall at the end of the hike.
But if you are not a frequent hiker, this trail may be a little bit challenging and you can feel your legs burning. But one thing is for sure, it will all be worth it.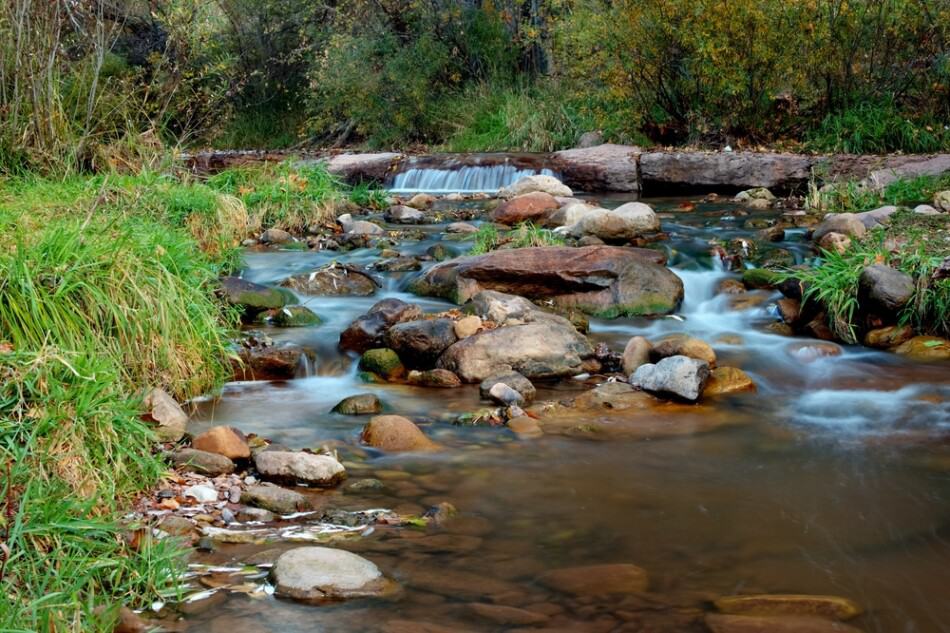 To start the hike, from the parking lot, you need to walk across the bridge and turn left onto an old Jeep road. Then follow the dirt road up a short hill to find Tonto Creek Campground, and on the left is the trailhead. And voila, that's when your adventure begins.
And once you reach the destination, you will come across a very beautiful waterfall which makes the hike even more worth it. You can sit there for a water break and fall in love with the scenery.
Horton Creek Trail is a heavily trafficked 8 mile round trip trail near Payson, Arizona that has a waterfall and is graded as moderate.
For hiking, camping, and backpacking, the trail is mostly used. This trail can also be used by dogs, but they must be kept on a leash.
Water Wheel Falls
Distance: 3.2 miles roundtrip
Time: 1.5 to 2 hours roundtrip
Difficulty: Easy
The Water Wheel Falls Hiking Trail is a family-friendly trail in Payson that offers amazing scenery paired with a perfect swimming hole at the end.
It's so easy to take this trail that you don't even need to go on a guided tour. And just a little trivia, it got its name after an ancient wheel that sits a short distance from the trailhead.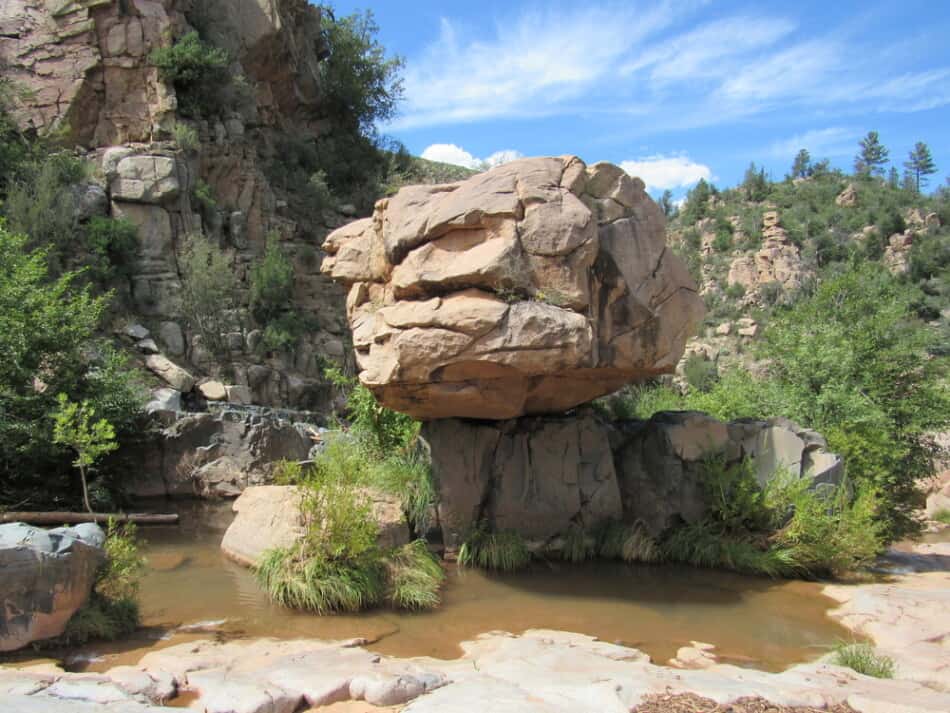 The hike is mostly flat and easy, but very sandy. The trail follows the river and there are a lot of shaded areas where you can stop and have a water break. You'll also be encountering some boulders and rocks to climb to further up the path.
And once you reach the end of the hike, that's when the best part of the hike shows up – the swimming hole. It is a nice and minimal water flow where you can take a dip with your dogs.
The swimming hole is surrounded by big rocks and there are a lot of shaded spots where you can lay out your blanket and enjoy nature at its best. 
This is one of the best hikes to take your children on. The trail is simple to navigate and heavily trafficked. If you feel like you can't see the trail, just follow everyone else. There are nice little pools scattered around once you reach the top.
Ellison Creek Cascades
Distance: 1.49 miles
Time: 1.5-2 hours roundtrip
Difficulty: Easy
If you have developed a connection and love for waterfalls, then Ellison Creek Cascades is the perfect place for you in Payson.
This short and easy hike is suitable for all ages and levels and you'll be amazed by the scenic waterfalls along the trip.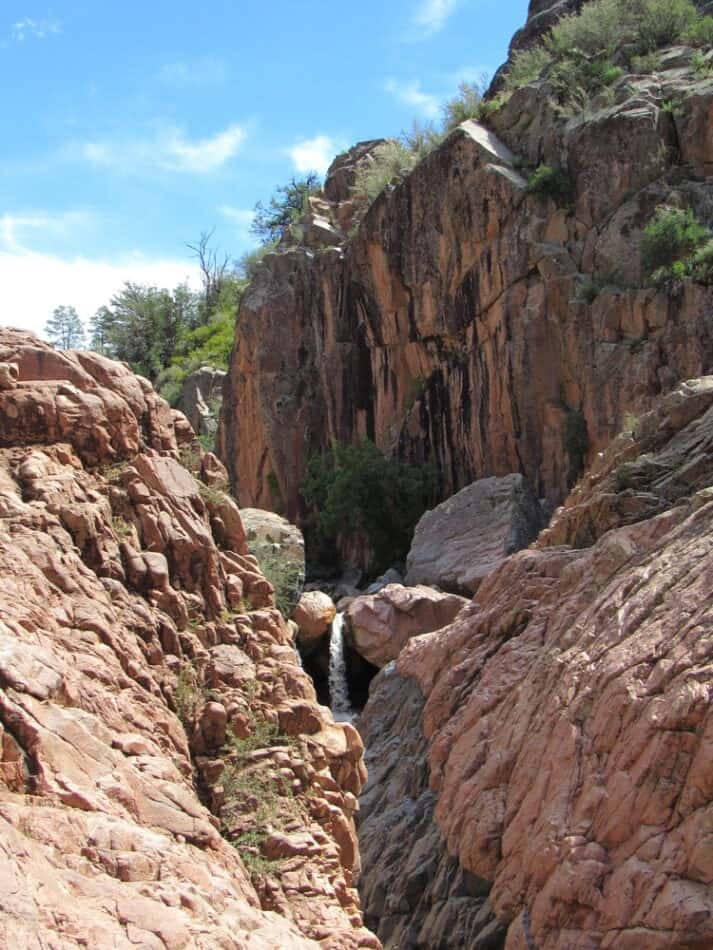 You need to start from the Water Wheel and just follow the path twists alongside the creel. Then you will reach the first waterfall where you can take a water break.
But that's not just it- there are still more waterfalls to go. You can proceed upstream and there is a decent sized waterfall awaiting you.
Although the main attraction is still ahead, you just keep following the distinct trail upstream Ellison Creek. You can stay there for as long as you want but camping is not allowed.
Ellison Creek is a wonderful swimming hole tucked back between Payson and the Mogollon Rim. It is the Water Wheel area's crown jewel.
A quick one mile walk down the trail, a hop over the creek and many ponds that you have to maneuver around and over to reach this welcoming, cold clear swimming hole that is certainly worth the ride.
Boulders Loop Trail
Distance: 4 miles
Time: 2 hours
Difficulty: Moderate to Difficult
Boulders Loop Trail is considered as one of the most beautiful trail in Arizona, and its gigantic boulders and jaw dropping vistas will leave you breathless.
This spot is popular among outdoor enthusiasts including mountain bikers and rock climbers because of its challenging hills, rocks, and washes.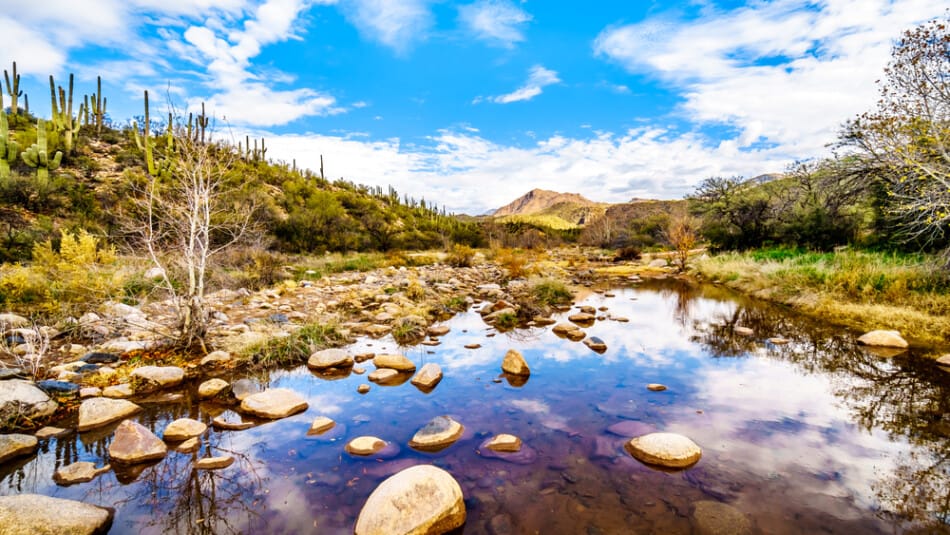 The loop is approximately 4 miles in length and it can be really difficult to take this trail especially if you've never hiked before.
The trailhead can be accessed off of Phoenix Street in a cul-de-sac. But there's an alternative access point going to the Boulders Loop Trail, just take Cypress Trail and it is approximately 2.0 miles down Granite Dells Road from the Highway 260 intersection. A
nd make sure to wear a good pair of hiking shoes because you will be encountering lots of water. 
The Boulders Loop Trail is also regarded as one of the most scenic trails in all of Arizona by locals.
The scenery is second to none, with house-sized boulders that look like they were carried here by extra terrestrials, and the awe-inspiring views can leave you breathless.
Barnhardt Trail
Distance: 12.1 miles roundtrip
Time: 3-5 hours
Difficulty: Moderate to Difficult
This challenging 12 miles roundtrip hike is one of the challenging trails in Payson and it is located in a very secluded area.
This trail is considered as an "expressway" because it connects with numerous other trails in the system which can be advantageous but at the same time confusing.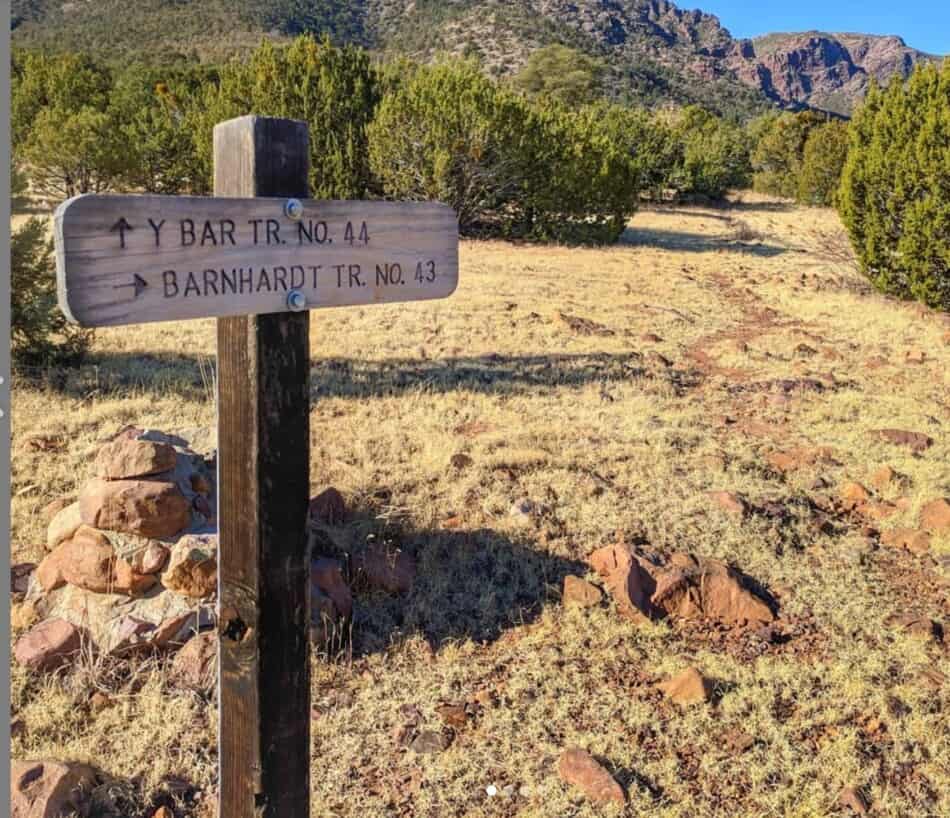 Cliff crawling, geologic wonders, botanical jewels, and water in the desert are some of the things that you can expect when you hike the Barnhardt Trail.
Once you are at the trailhead, the trail can be easy to follow but as you elevate, it gradually gets steeper and steeper which makes it more challenging. But don't worry because there are many shaded areas and unique rock formations that your naked eyes can see. 
The trail ends at an intersection with the Mazatzal Divide Trail. And on the north side is Chilson Spring, and to the south is the Mexico area. And the trail can be done in about 3 to 5 hours depending on your speed.
Mogollon Rim
Distance: 12.6 miles roundtrip
Time: 5.5-6 hours
Difficulty: Moderate to Difficult
If you are in Arizona and you are looking for some outdoor adventure to get away for a day, you shouldn't miss the opportunity of hiking the Mogollon Rim.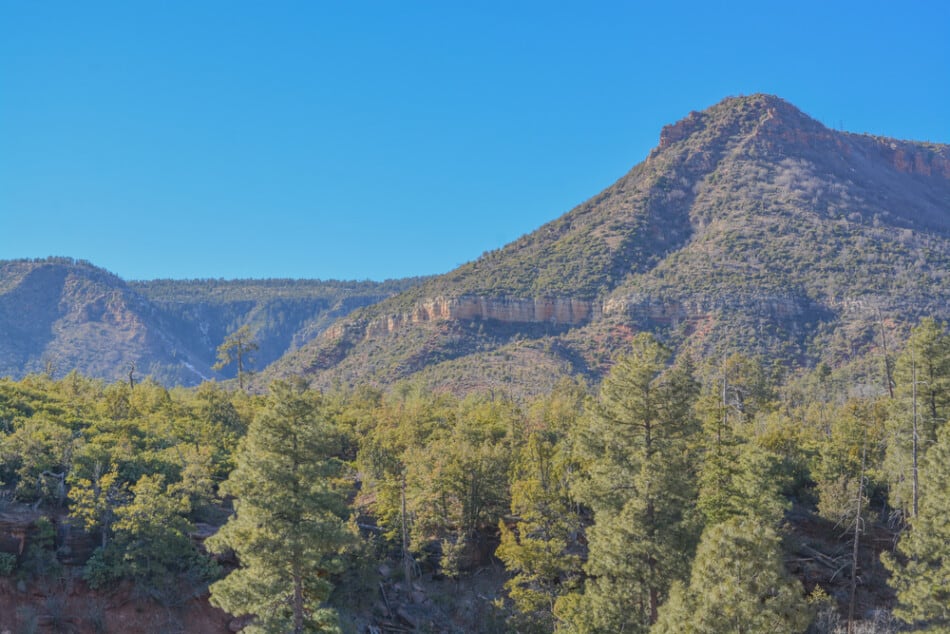 The Mogollon Rim itself is a 200 mile long limestone and granite cliff sculptured diagonally and it is very popular because it offers many recreational activities including campgrounds, lakes, trails, and lookouts.
The trail can be accessed via Washington Park Trailhead and it takes you through a beautiful forest and amazing cliff side view at the summit. 
You can also do other leisure activities in the area such as biking, horseback riding, hunting, fishing, boating, and stargazing. Yes, this place is filled with fun things to do together with your family and friends.
Woods Canyon Lake
Distance: 5 miles roundtrip
Time: 1.5 – 2 hours
Difficulty: Easy
Woods Canyon Lake is one of the most accessible of the Rim Lake located in the very scenic and heavily forested area of the Mogollon Rim. It has a water surface of about 55 acres and an average depth of 25 feet.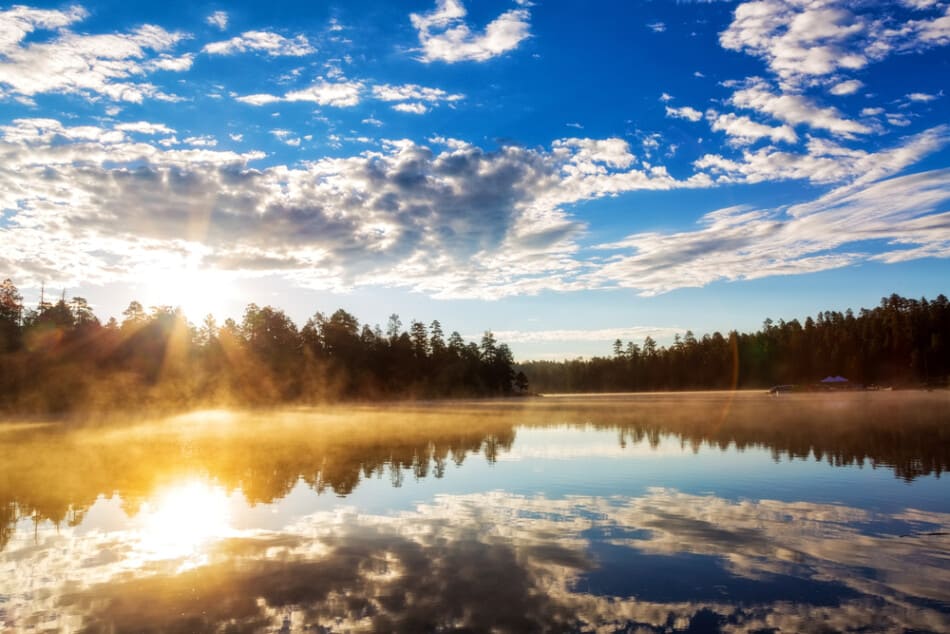 It's a very easy hike and you don't even need camping gears to hit this trail. All you need is some sunscreen and a bottle of water. The trail starts at the Spillway Campground and there is a small parking area adjacent to the campground.
Once you reach Woods Canyon Lake, you can do fishing activities and Rainbow and Brown Trout are the popular species that you can catch. There is also a picnic and camping area in the lake.
Pine Canyon Trail
Distance: 12 miles
Time: 8 hours
Difficulty: Moderate to Difficult
Hiking Pine Canyon Trail is probably one of the most challenging trails that you will encounter in Payson. It is rated as a moderate to difficult hike and it can really strenuous especially if you are not a frequent hiker.
But once you reach the top, all the hard work will definitely pay off with its scenic views of the surrounding hills and mountains.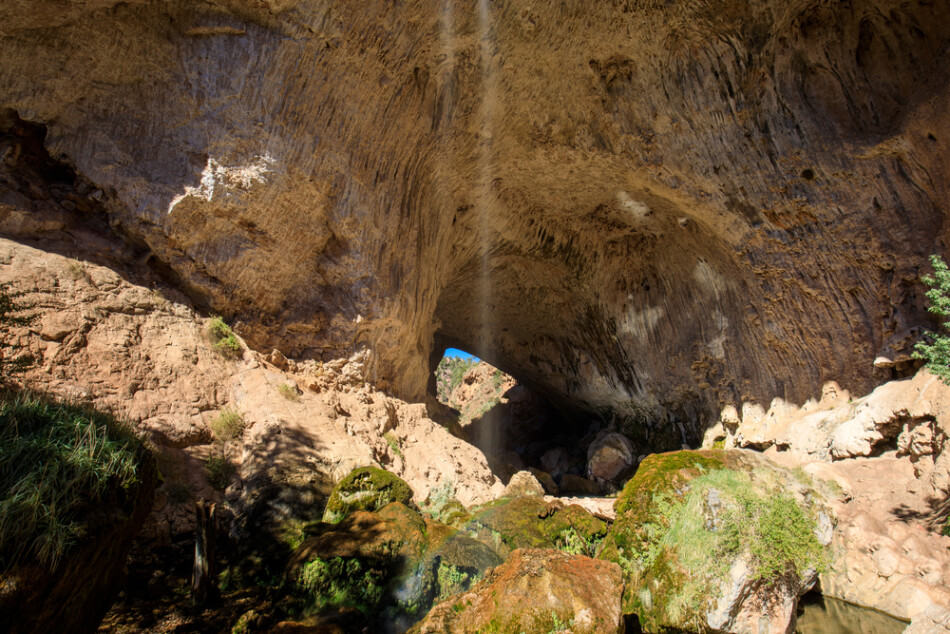 The elevation at Pine Canyon is about 5,300 feet and if you wanna go all the way to the Mogollon Rim, the elevation gain can go up to 7,100 feet.
Sharing is Caring! Pin this article to save for later.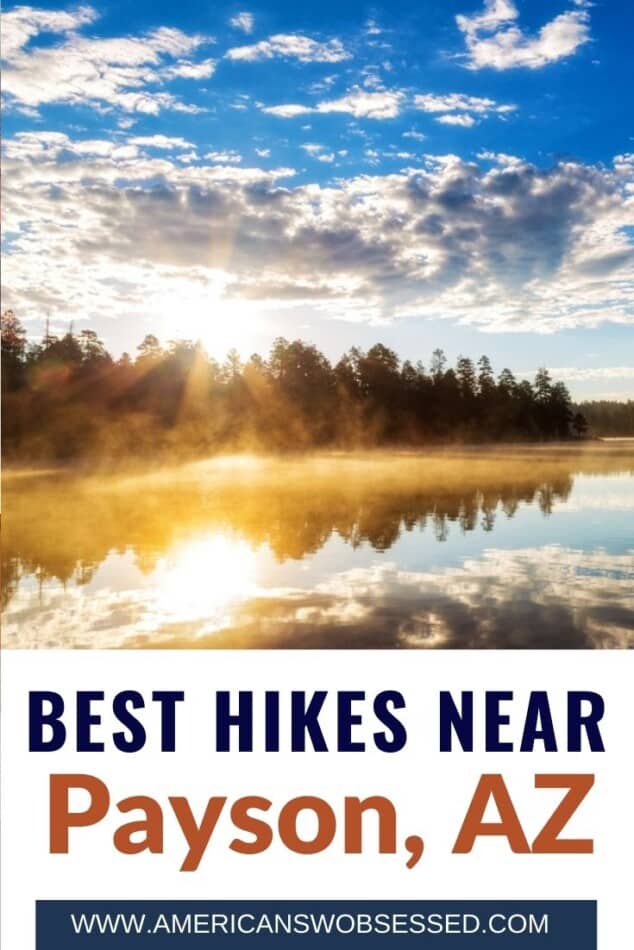 Recent Posts