15 Awesome Weekend Getaways in Arizona
Weekend Getaways Arizona: Are you looking for weekend getaways in Arizona? As someone who loves to travel around Arizona, I think these are the best weekend trips from Phoenix.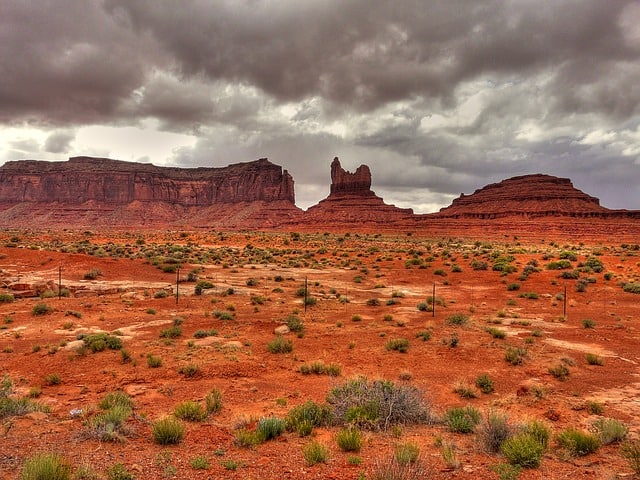 This post is an overview of great weekend destinations but I have also linked all of my detailed guides for each destination. I have also written about the best day trips from Phoenix and romantic getaways in Phoenix.
So let's start with Phoenix and work our way around beautiful Arizona. You can also check out my popular 7 Day Arizona Itinerary for more ideas.
If you want your weekend getaway in Arizona to have a theme, consider one of these places in Arizona for the weekend:
15 Best Small Towns in Arizona – Charming Arizona Small Towns to check out!
Phoenix
Phoenix is the capital of Arizona and it is considered as the 5th most populated city in America. It is also referred to as "The Valley of the Sun" due to its location in the Salt River Valley.
It is the home to real cowboys, red-rock buttes, and cactus.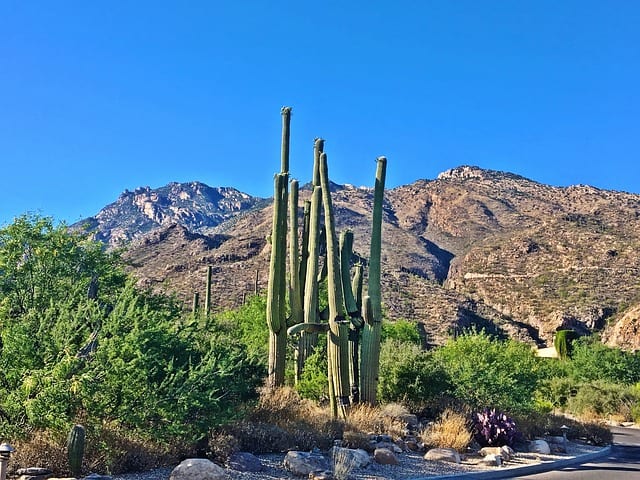 According to its legend, Phoenix got its name from Cambridge educated pioneer Darrell Duppa, who saw the ruins and prehistoric canals of the Hohokam.
He greatly believed that another civilization would rise from the ashes. And he was right about it because Phoenix is considered as the most populous city in Arizona with an estimated population of 1.6 million. 
It is not a secret that Phoenix is surrounded by gorgeous desert scenery and it has more land intended for parks and preserves than any major city in the United States.
The perfect combination of timeless desert beauty and urban sophistication is the perfect setting for any family getaway or weekend adventures. I have a list of the best hikes in Phoenix which will help you take in the beautiful scenery.
You will never run out of fun things to do in Phoenix because it is a place where it is easy to look for resort escapes, local hangouts, and outdoor adventures.
No wonder more than 22 million people visit metropolitan Phoenix each year just to experience the Phoenician desert and adventure. 
As mentioned earlier, Phoenix has a lot of adventures to offer to its locals and visitors. You can check out my post on 101 Things to do in Phoenix. And if you are not quite convinced why you should visit Phoenix, here are some of the many things that you can do around this place:
– Kayak through a desert oasis at the Lower Salt River in Sonoran Desert. You can spend a relaxing morning paddling along lush green riverbanks while keeping alert of sightings of wild horses and bald eagles.
– If you are fond of watching the sun rise or set, take a hot air balloon half-day adventure. You will be able to fly in a first-class hot air balloon with FAA-licensed and experienced pilots that will help you navigate and see Phoenix like you have never seen it before.
– Visit the glorious Desert Botanical Garden. It is located at the north end of Papago Park where a lot of desert species have been collected from around the world. There are 50,000 plants in all and there are desert plants coming from Australia, South America, and California.
You can check out my post on the Best Airbnbs in Phoenix or Best Airbnbs in Scottsdale.
Weekend Trips from Phoenix – these weekend getaways from Phoenix are the perfect escape
Tucson (113.0 miles from Phoenix)
Although Tucson is known for its guest ranches, horseback rides, and cattle drives, this city has a lot to offer to its locals and visitors especially.
Here, It also has a hub of spas, resort hotels, golf courses, and of course trend-setting restaurants.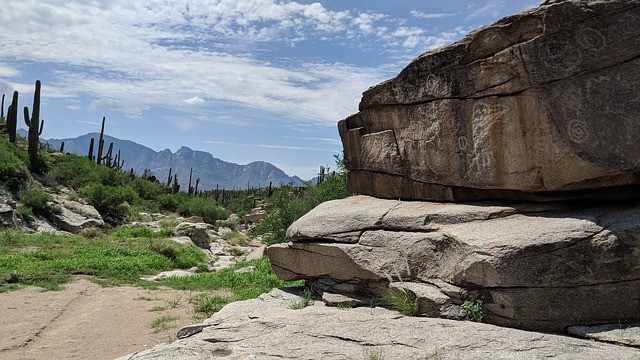 In fact, Tucson was given the recognition of World City of Gastronomy by the UNESCO or United Nations Educational, Scientific, and Cultural Organization
In addition to that, Tucson is also thriving when it comes to the visual and performing arts scene and respected galleries and museums. It is like a mini mecca for the arts.
In fact, their local artists draw inspiration from Tucson's unique and vibrant culture. And if you want to unleash or improve your art skills, you can sign up for classes and workshops where you can create your own masterpieces. 
Aside from arts and culture, the food adventure also awaits you in Tucson. They've got breakfast, brunch, lunch, desserts, dinner, and even midnight snacks!
They also have wide options of cuisine, from as far as Thailand to Italian recipes, and neighbors to the south like Mexico. You can also head to local breweries for a craft beer or take a sip of an authentic Arizona wine. 
And if you are in dire need of an outdoor adventure, Tucson still has a lot to offer, from hiking, cycling, rock climbing, to bird watching and outdoor family fun. All you need to do is to drag your feet and head to Tucson.
Check out my post on the Best Airbnbs in Tucson, Arizona and the Best Things to do in Tucson
Sedona (116 miles from Phoenix)
Sedona is one of Arizona's premier tourism, recreation, art centers, and more. The drive from Phoenix to Sedona is gorgeous and there are quite a few cool stops along the way listed in the article.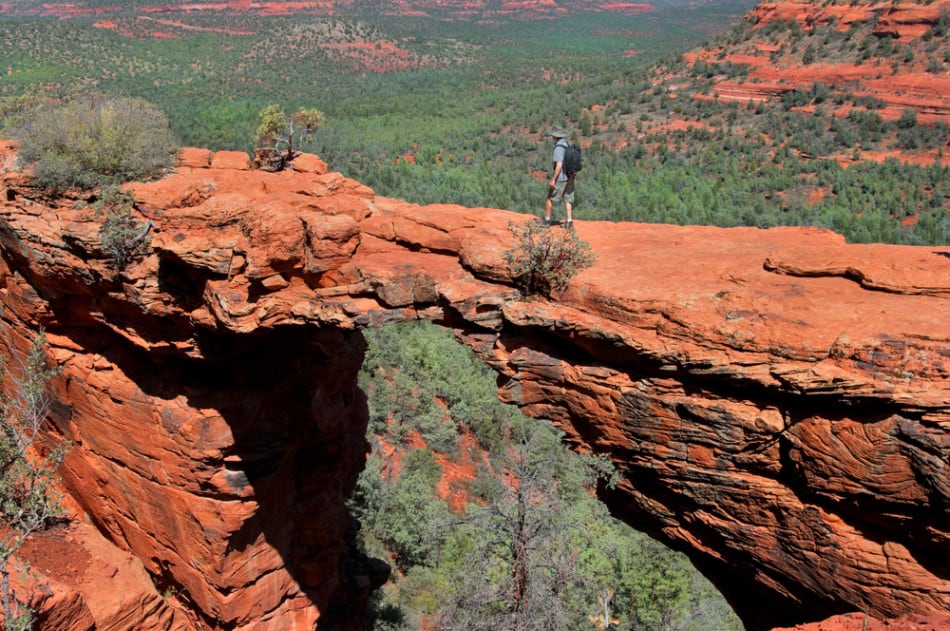 The natural beauty of its red rock formations is what makes tourism booming in this city. In addition to that, it has become a well-known haven for spiritual wellness due to its numerous energy vortexes that many believe surround the region.
Sedona has also some of the most amazing hiking trails that you can explore in the world. The hiking in Sedona and adventures are limitless in Sedona, plus not to mention the astonishing views. There are also several easy hikes in Sedona as well.
However, if hiking is one of your least favorite things to do, you can check out some Sedona tours that will give you the ultimate experience. There are helicopter tours in Sedona that allow you to soar above and enjoy some of its rock formations.
And if you are a history junkie, Sedona is a paradise for people who are into arts and history. Sedona has more than 500 artists and 80 unique shops and galleries that are awaiting for you to explore.
They also have specialty and souvenir items and artwork such as Kachina dolls, hand-made pottery, sculptures, Native American jewelry, and a lot more. 
For a great food adventure, you can head to Sedona's premier cafe, Red Rock Cafe. They offer a diverse menu using the freshest ingredients. They quickly became a local favorite for breakfast and lunch, and guests who come to dine at this place always have a positive experience with them. And you should definitely try their all day breakfast and their famous giant Cinnamon Roll.
Check out my post on the Best Airbnbs in Sedona, Arizona and the Best Airbnbs in Sedona with Pools!
Grand Canyon (250 miles from Phoenix via I-17 N)
I have an entire post on driving from Phoenix to the Grand Canyon, where to stop along the way and what to do once you get to the Grand Canyon if you want to check that out.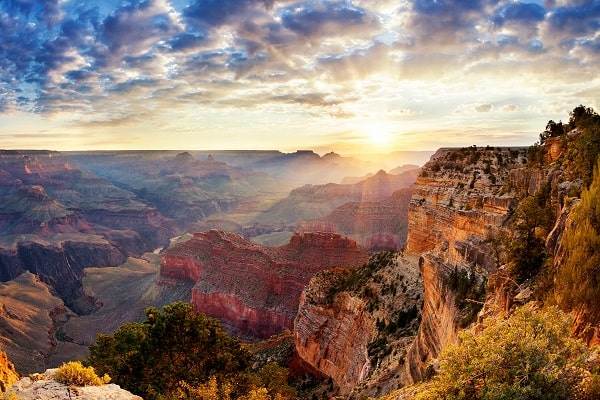 Grand Canyon is a steep-sided canyon carved by the copper-colored Colorado river and it is 277 miles long up to 18 miles wide. It is one of the world's natural wonders and draws a lot of oohhs and aahhs from people sitting at the edge of its towering cliffs.
There are a lot of attractions around the Grand Canyon aside from hiking. One of the best Grand Canyon Viewpoints is Desert View Point and the Watchtower.
Desert View is a small settlement on the South Rim just 25 miles est of Grand Canyon Village.One of the attractions inside the Desert View is the finest view of the Colorado River and canyon geology, park ranger programs and cultural demonstration, and Tusayan Museum that features the story of American Indians of the region.
Visitors can take advantage of the Desert View Watchtower. Since its completion in 1932, the watchtower was a combination of a tourist attraction, curio shop, and museum of Hopi culture and symbolism. Each story of the watchtower has several windows that allow visitors to gain sights of the Canyon and the surrounding areas.
You can also walk the Trail of Time. It is an interpretative walking timeline trail that is focused on showcasing Grand Canyon vistas and rocks so that visitors can explore and understand the vastness of geologic time, as well as the stories captured by Grand Canyon rock layers and landscapes.
The objective of the Trail of Time is for visitors to have a grasp of the vast geologic history of the Grand Canyon by utilizing a section of the existing South Rim trail. 
The trail stretches from Yavapai Observation Station to Verkamps's Visitor Center. And as you stroll down the trail, you will encounter information panels that document important events such as the Cambrian explosion, the uplift of the Colorado Plateau, and other topics.
Check out my post on the Best Airbnbs near the Grand Canyon
Page (242.02 miles from Phoenix)
The City of Page is a planned community located near the border of Arizona and Utah. From being a temporary shelter for construction workers back in 1957, it has emerged as a progressive and self sufficient city.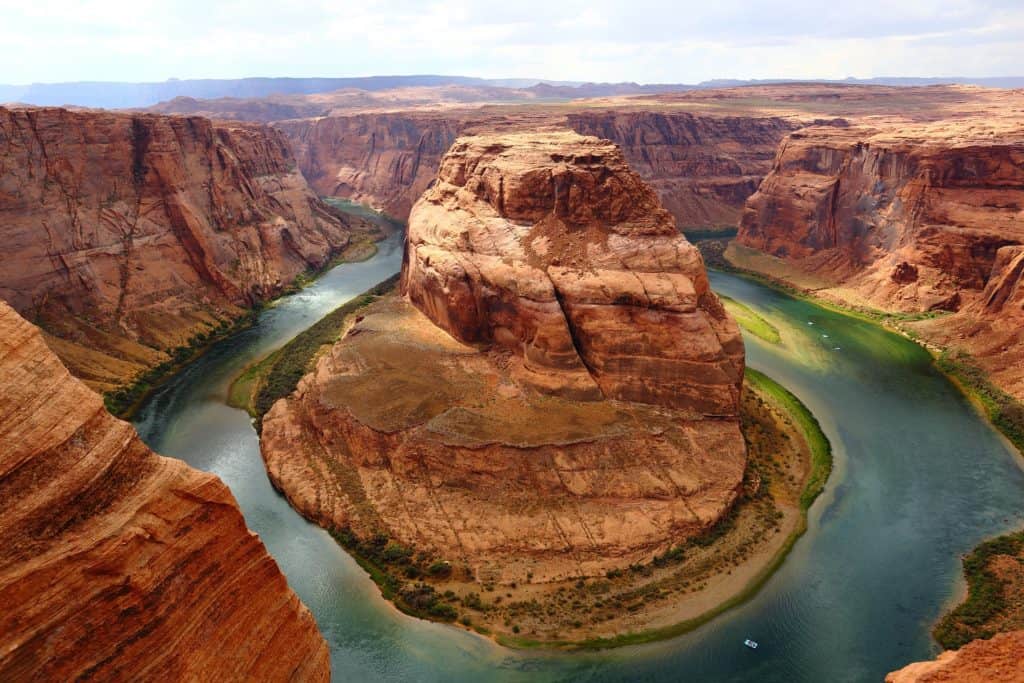 There are so many things to do in Page, Arizona and it is full of amazing and jaw-dropping natural and man made formations. Antelope Canyon, for example, is just one of the picturesque and awe-inspiring natural formations that you will witness here.
It is just located east of Page and it comprises tall, winding, and sandstone walls.It is considered as a haven for photographers because of its unique formation. 
Another popular attraction in Page is the Horseshoe Bend. It is a 3/4 mile hike from US Route 89 and the trail is partly steep and partly deep sand. Although the hike is just a short distance, prepare yourself for a challenge. But one thing is for sure, the steep hike is definitely worth it once you reach the area and make sure to bring along your camera.
Check out my post on the Best Airbnbs in Page, Arizona
Tombstone (183.9 miles from Phoenix via I-10 E)
Even though Tombstone is still quite a remote community, this place is still worth a visit. If you are a fan of western movies, surely you will recognize Tombstone and the infamous gunfight at the O.K Corral.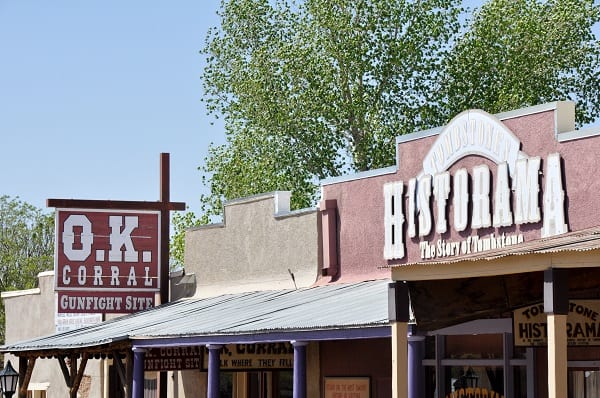 Tombstone is now a tourist hotspot even though it was first a mining camp back in 1879. You can start your journey by going to the old Tombstone Courthouse, which is now a museum, and take part of the action with live reenactments of the shootouts at the iconic O.K Corral that made this town famous.
If you are visiting Tombstone for the first time and can't decide where to eat, you can try Johnny Ringo's Saloon that claims to have the best pizza in the town that even locals go there. They are open every day until 10 p.m and it is located on the 10th street. Between Allen and Fremont Streets.
I recommend spending the night in Tombstone in one of these hotels in Tombstone.
Lake Powell (344.4 miles from Phoenix via I-17 N)
Lake Powell is part of the Colorado River in Glen Canyon National Recreation Area and it is located in northern Arizona and extends up into southern Utah.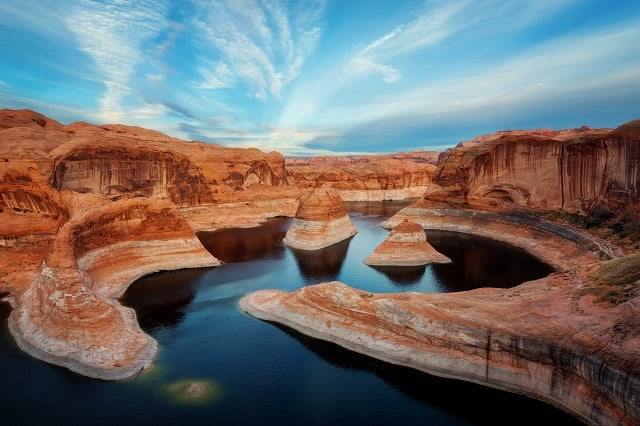 2,000 miles of shoreline, endless sunshine, warm water, and perfect weather, are just one of the many things that you will experience in Lake Powell. To start exploring this beautiful place, you can rent a houseboat, stay at a campground, or enjoy a relaxing lodging.
Lake Powell has a lot of marina houseboats that you can rent where you can enjoy boating and swimming in a private canyon surrounded by magnificent red cliffs. There are many options for Houseboat Rental around Lake Powell, from 75' luxury boats with up to 6 staterooms, or a more economical 46' houseboats with one stateroom.
Houseboats let you enjoy the early morning sunrises accompanied by silhouettes cliffs that are reflecting on the mirror glass water. 
But if you are more of a mountain person, than an ocean person, you can also do hiking in Lake Powell. There are a lot of good hiking spots found here and one of the popular trails is the West Canyon.
But going to West Canyon has an added twist because it combines boating and hiking in order to reach it. The canyon can get a little difficult as you get high up, but it will all be worth it. 
Flagstaff (144.4 miles from Phoenix via I-17 N)
No matter what time of the year you visit, it is always perfect to visit Flagstaff you will never run out of wonderful things to do.
No wonder it is also referred as "The City of Seven Wonders" because it is surrounded by the Grand Canyon, Oak Creek Canyon, Walnut Canyon, to name a few.
It is brimming with cultural diversity, history, recreational, and scientific opportunities. Its stunning nature makes it a paradise for any outdoor activities such as running, hiking, biking, climbing, camping, and even skiing.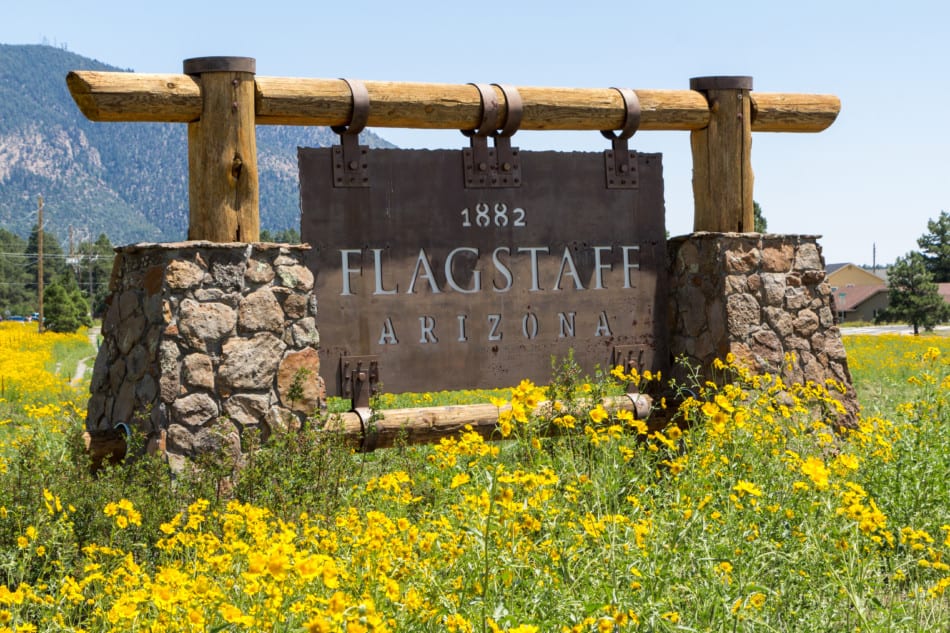 Flagstaff is also a home to several worthy museums that will enrich your minds with a lots history and culture such as the nationally accredited Museum of Northern Arizona that showcases art and culture of the Colorado Plateau, the red rock region of Utah, Colorado, Arizona, and New Mexico.
Flagstaff is also a foodie paradise that boasts a sophisticated restaurant scene and represents ethnic cuisines from around the world. You can dine at any of the more than 200 restaurants that they have such as Criollo Latin Kitchen for Latin-inspired meals, or Diablo Burger whose beef comes from the nearby Diablo Trust Ranch.
I have posts on the Best Airbnbs in Flagstaff, the Best Cabins in Flagstaff, where to stay in Flagstaff and pet friendly hotels in Flagstaff.
Lake Havasu City (192.8 miles from Phoenix via I-10 W)
Lake Havasu City is a city in Mohave County, Arizona and it was first established in 1963 as a self-sufficient and planned community.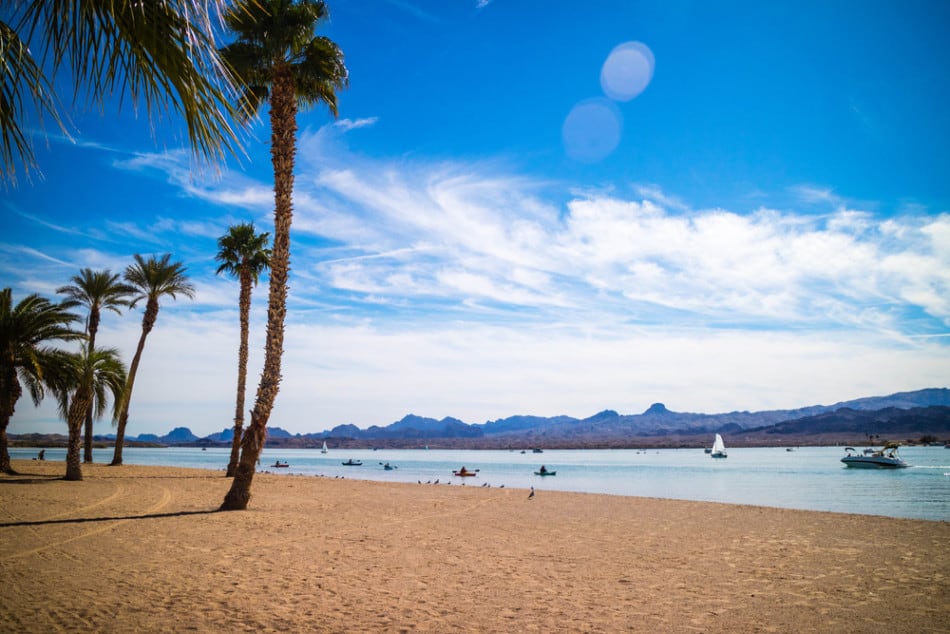 This city attracts more than 800,000 visitors yearly due to its historic London Bridge, most beautiful beaches in Arizona, a friendly community, ideal restaurants, and a wide range of restaurants and lodging.
Lake Havasu City is also known as Arizona's "West Coast" because of its warm, clear waters, and 60 continuous miles of lake and river waterways. Its lakes are distinct from other places because Lake Havasu remains at a near constant water elevation which gives boaters with ideal conditions for boating adventures all year round.
If you are fond of fishing, you will surely love Lake Havasu City. It is regarded as a top-rated fishing destination in the U.S. because it is abundant of many species of fish such as but not limited to largemouth bass, striped bass, bluegill, and flathead catfish.
Since we are talking about water and lakes here, Lake Havasu is also the mecca of watersports. You can either board a kayak, waterski, wakeboard, wakesurf board or paddleboard here. There are a lot of watersports rentals in this city that are awaiting you.
Check out my post on the Best Airbnbs in Lake Havasu
Prescott (99.5 miles from Phoenix via I-17 N and E State Route 69)
Prescott offers a lot of adventures to do and places to see for everyone. It is nestled in the Ponderosa Pines of Prescott National Forest. Your lungs will be filled with the amazing scent of pine, plus you will be pleased by the site of Prescott's natural surroundings.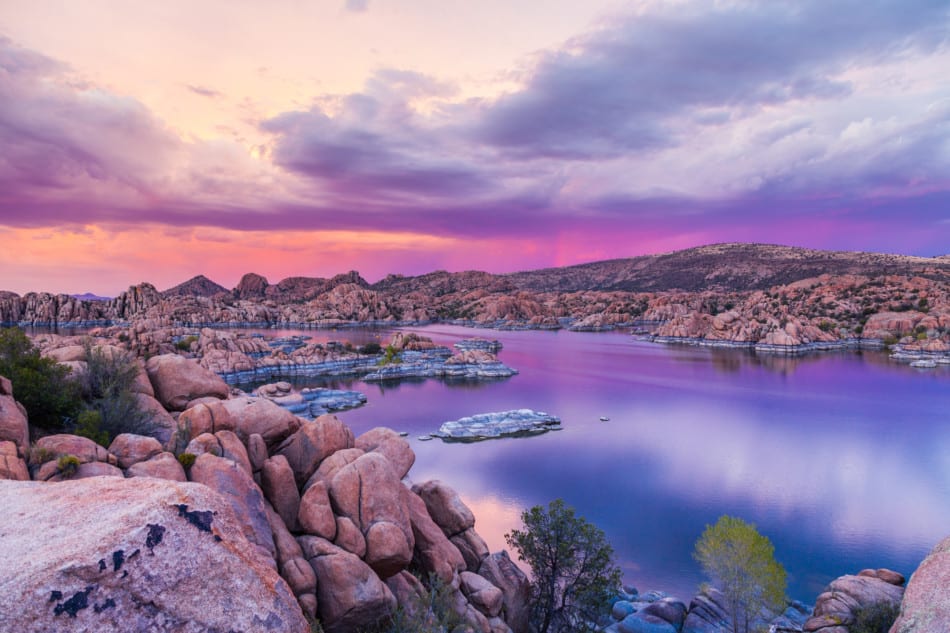 First stop is the Prescott National Prescott. It is composed of a massive tract of nearly pristine forest. The park is marked with different campsites, some of it are accessible to people, and others aren't. Here, you can do hiking, fishing, and horseback riding. But you need to plan your visit here because the place may be inaccessible especially during harsh winter conditions.
Prescott has plenty of historic home tours too. You can try Sharlot Hall Museum which is located on West Gurley Street. It is full of artifacts and exhibits and it centered on the history and heritage of the north and central regions of Arizona.
Another option is Tour Jerome, Arizona, situated in the Verde Valley. It is often referred to as the largest ghost town in America. You can take a guided tour so that you will learn more about the history of the town.
Check out my post on these amazing Airbnbs in Prescott
Superior (57.43 miles from Phoenix)
The small town of Superior doesn't have much to offer as compared to other booming cities and towns in Arizona, still it is worthy to visit this area due to its rich western pioneer history.
The famous attraction in this town is the Boyce Thompson Arboretum. It is a premier destination in Arizona if you want to experience the astonishing variety of flora. It is situated on East Arboretum Way and it boasts of amazing non-native plants that you have probably not seen before. The admission fee is so cheap and you get to enjoy this beauty year-round.
Another premier attraction in Superior is the Bob Jones Museum. Here, you can get an insight of Superior's rich history, heritage, and economy. Back then, this museum was a former home of the governor of Arizona who lived an interesting life. Basically, this museum showcases the life on Bob Jones and his path to becoming the governor of Arizona.
Williams (3.8 miles from Phoenix via I-10 E)
Williams is a quaint mountain town and it is known as the gateway to the Grand Canyon. Just like its neighboring cities and towns in Arizona, Williams offers countless things to explore and see. Travelers from all walks of life find this place amusing- from fishing and hiking, to camping and horseback riding.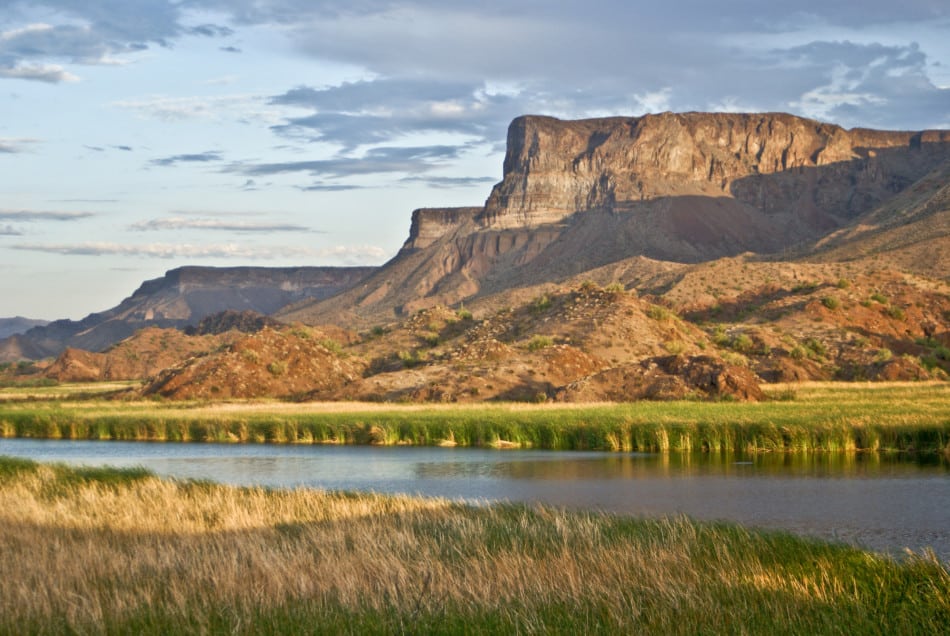 If you are fond of animals, you can visit Bearizona Wildlife Park. But wait, this isn't just your regular zoo, it's a large park where you can get a sight of wild animals in their natural habitat and interact with them. You will find many varieties of species here such as wolves, bears, pumas, bison, and more.
And after a whole day of walking and visiting Williams, you can relax at the Grand Canyon Brewing Company and enjoy a cold beer along with a sumptuous meal. This brewing company offers a wide variety of crafted beers at their very own distillery.
Bisbee (207 miles from Phoenix)
Bisbee is a hidden gem in Arizona and it is a popular artist community whose architectural and historic heritage has been preserved as seen on their narrow streets and alleys. In fact, Bisbee is a mecca for whimsical arts. You will find a lot of art studios and shops scattered throughout the town. But if there's a one-stop shop art in Bisbee, that would be the Belleza Fine Art Gallery that showcases a couple of artists from around the world.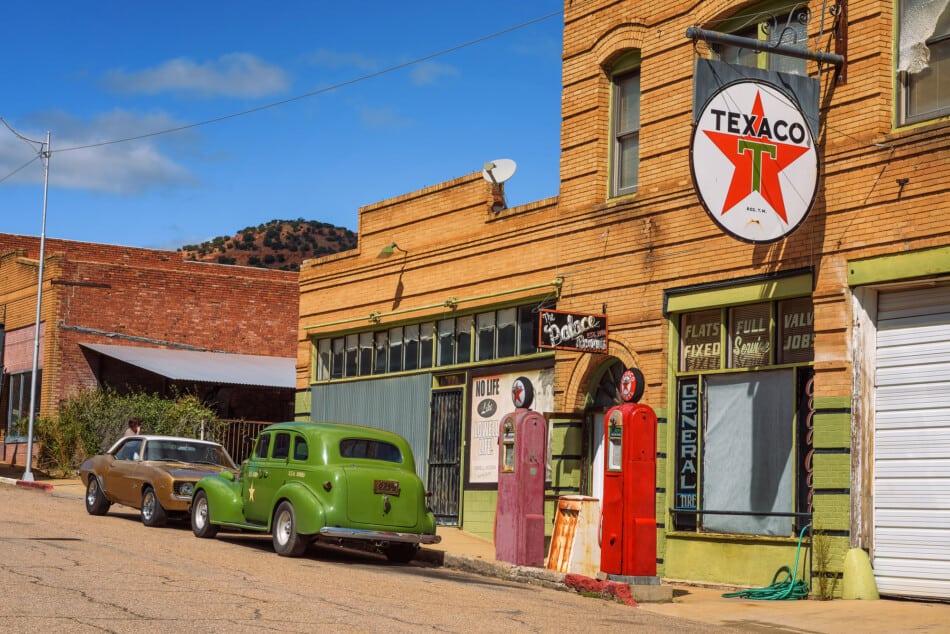 There are a lot of dining options in Bisbee too. If you are looking for a fine-dining restaurant, you can head to Cafe Roka which is a great choice for a gastro experience. And for a tasty breakfast or lunch, you can try Bisbee Breakfast Club.
Camp Verde (90.9 miles from Phoenix via I-17 N)
Camp Verde sits between the Sonora Desert and the Colorado Plateau in Arizona State and is surrounded by highlands that can reach as high as 7,000 feet with an altitude of 3,000 feet.
Some of its famous attractions are outdoor activities such as hiking, biking, or boating. Montezuma, for example, is one of the well-preserved ancient dwellings in Arizona. It is a 5-story structure built into a recess in a white limestone cliff about 70 feet above the ground and it consists of 20 rooms. There is an entrance fee of $5.00 per person and you can also find a gift shop and interpretive center inside. Although visitors are not allowed anymore up inside the actual ruins, you can still do other things such as walk the loop trail and take a lot of good and worthy shots around the site.
Payson (87.9 miles from Phoenix via AZ-87)
The town of Payson is known for its rodeo which is the oldest continuous rodeo in the world. It features two parks – the Green Valley Park and Rumsey Park. The Green Valley Park has been an ultimate favorite spot for locals and visitors because it has the best "urban fishing" in the country. It has nearly 17 acres of walking trails, trees, a lake, and covered picnic spots here.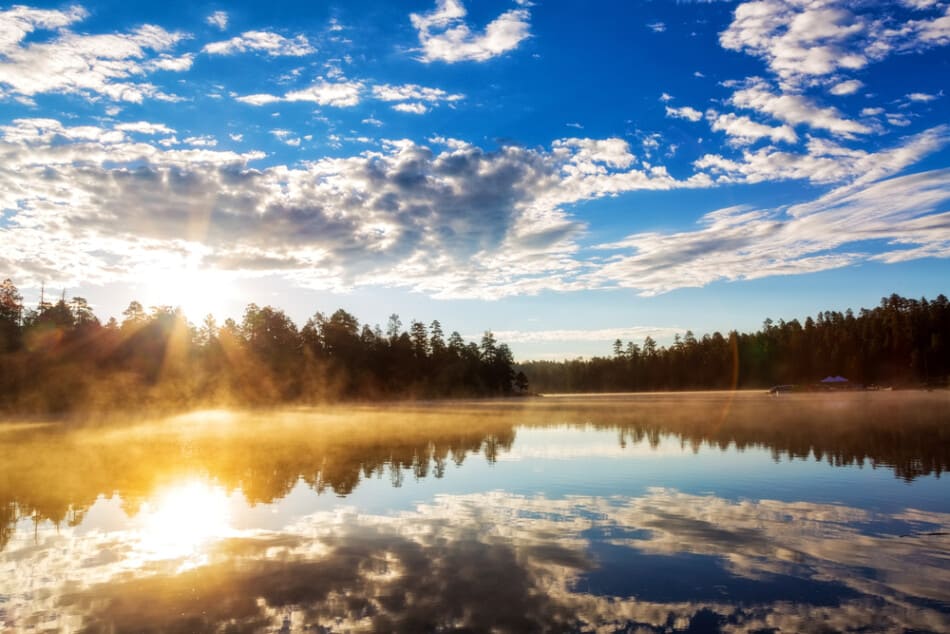 Historic sites are also popular in Payson and one of them is the Rim Country Museum and Zane Grey Cabin. Here, you will learn more about the life of the famous author Zane Grey. He was a much loved author of several western novels that still sell well today.
And if you are looking for a place to grab some good food, you can try Payson Farmers Market. It features food that's proudly grown and produced within Payson.
Conclusion: The best weekend getaways in AZ
I hope you've enjoyed this list of the best weekend getaways in Arizona. Which one is your favorite?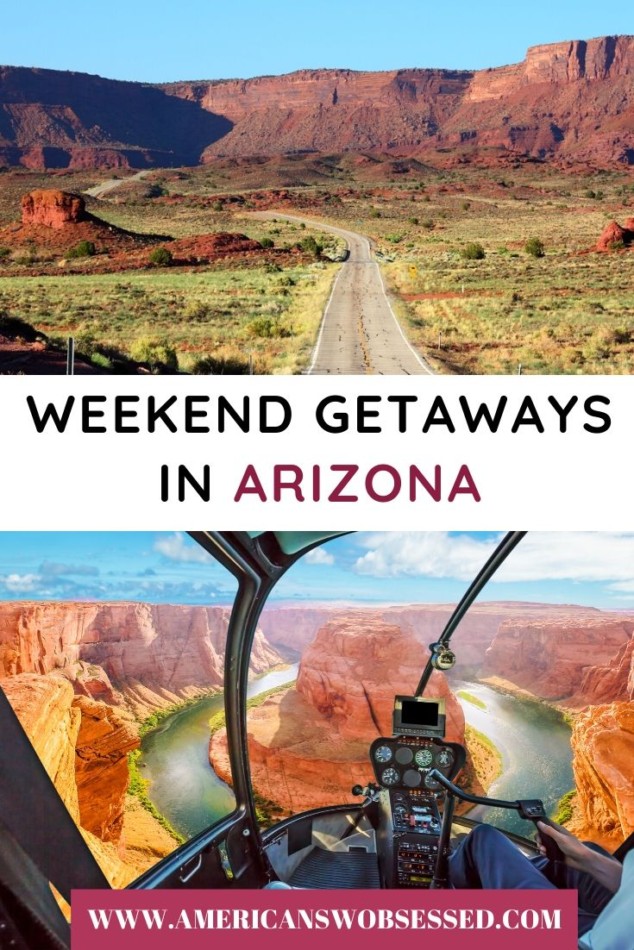 Recent Posts