Where to Stay in Moab, Utah
Best Moab Hotels and Lodging: If you are wondering where to stay when visiting arches national park the answer is Moab! And there is so many things to do in Moab you will need a couple of nights here as well so that's why I have put together this Moab accommodation guide.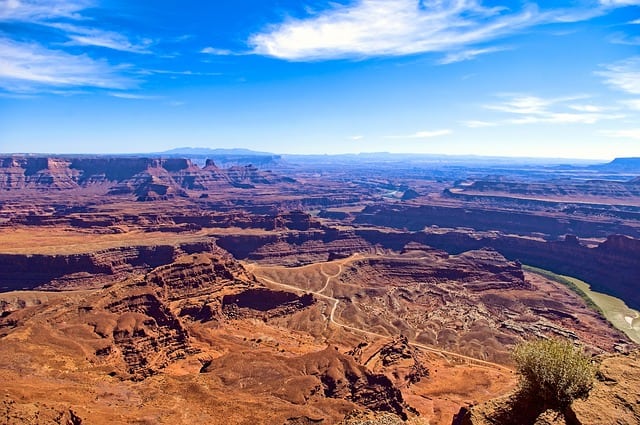 On this list of places to stay in Moab, there are hotels near arches national park ut and the best lodging in Moab Utah for all budget points. You will find the perfect Moab Utah accommodation for your needs.
The closest arches national park lodging is about 7 miles away from the entrance of the park. Don't worry, this is an easy drive to the entrance and then you will be located closer to the amenities in town for dinner or coffee from your Moab hotel.
I also have a post on the Best Airbnbs in Moab that are close to Arches National Park and Canyonland National Park.
I've visited Moab and Arches several times so I've stayed in a lot of different places and I know how important the decision is on where to stay when visiting Arches National Park. As you cannot stay at hotels in Arches National Park, you'll need to stay in hotels in Moab Utah.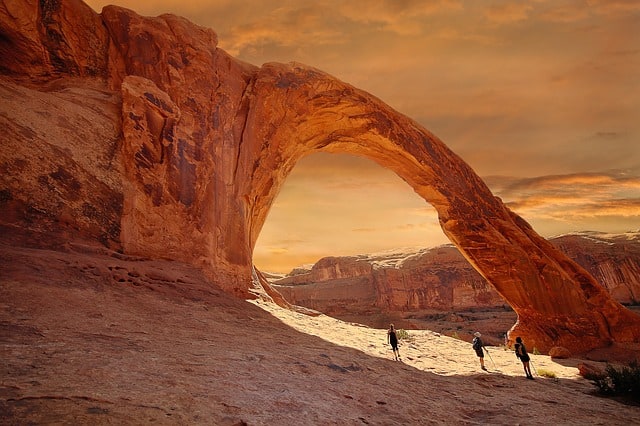 Moab Springs Ranch
Moab Spring Ranch is a privately owned and locally managed resort located beneath Moab's red cliffside. It is conveniently located on the north side of town. The natural springs of Utah flow throughout the resort and through the private meadow which gives the guests a relaxing feeling during their stay.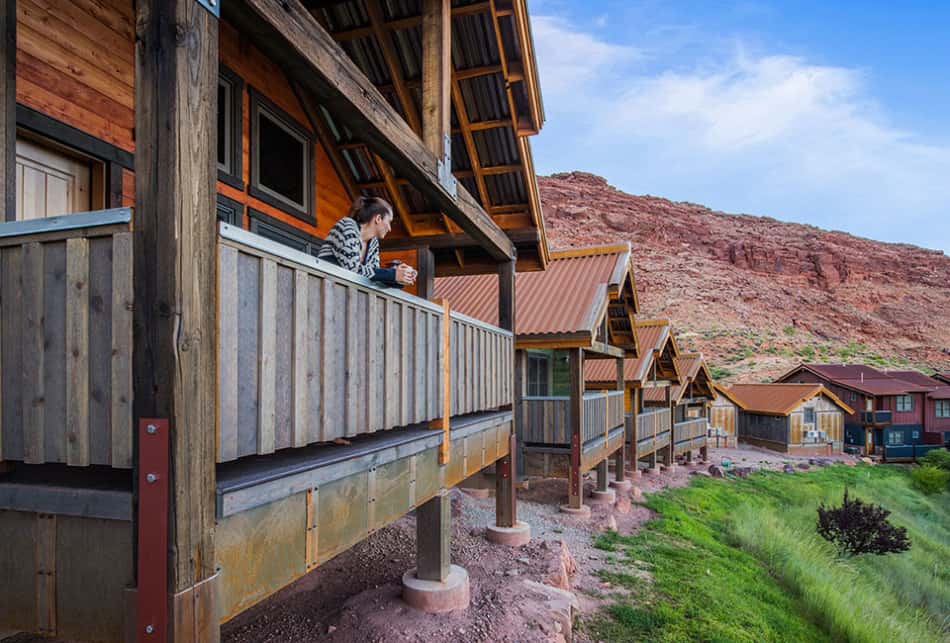 They offer two types of accommodation: Bungalow & Townhouses, but both offer a very unique and memorable experience to all the guests. The spacious studio style Bungalows feature a king-size bed, Murphy queen bed, patio with an outdoor dining set, oversized walk-in shower, and a kitchenette. On the other hand, the townhouses provide full kitchens, private patios & decks, and attached covered parking that can fit two cars.
The resort amenities that all guests can share and enjoy are a large private park, ponds, pools, flowing waterscape, hammocks, and shade. Not only that, they also have a heated swimming pool and hot tub, campfire circle and enchanting sunset views. The question is, what more can you ask for? It seems Moab Springs Ranch has everything that you need for a perfect vacation in Moab.

Castle Valley Inn
Castle Valley Inn offers a family-friendly environment hotel for travelers who are visiting Moab. It is perfectly situated in the heart of the American west, and a spectacular scenic drive just 16 miles outside of Moab. And did you know that Castle Valley Inn is well-known for its home-away-from-home hospitality and delicious breakfast? Plus, they share their popular dishes on their website, you should definitely check it out.
The rooms at Castle Valley Inn are also exceptional and you will be able to experience tranquility at their 5-acre oasis. The guests rooms feature free internet access and wi-fi, air conditioning and fans, a DVD player and monitor, coffee and tea, refrigerators, hairdryer, and luxurious bathrobes.
And inside the property, you can also enjoy the following amenities: a hot tub located at the end of the garden, homemade treats every afternoon, organic coffee from their local roaster, hammocks hidden underneath tall trees, BBQ grills for all the guests suites, and a lot more.

Red Cliffs Lodge
Red Cliff is an award winning hotel located 14 miles up the Colorado River on scenic Highway 128 from downtown Moab, and nestled along the banks of the Colorado river and surrounded by deep-cut Canyon lands and steep cliff walls.
All their guest rooms are alongside water and you can choose between their king guestroom that has an eastern view of the Colorado River with its own private deck and cozy kitchenette, or their queen guest rooms that face west and are situated along the Castle Creek that also feature private patios and kitchenettes.
This lodge is also a home to the Castle Creek Winery, which is the largest in all of Utah. You can do wine tasting here daily with a vast selection of wines that include Chardonnay, Lily Rose White, Chenin Blanc, Merlot, Cabernet Sauvignon, and more. The tasting room is so large that they can accommodate guests even on their busiest times.
You will never run out of fun things to do at Red Cliffs Lodge. From mountain biking, horseback riding, guided tours of national park, to rafting, jeeping and hiking, it's the best place to be when you want to explore Moab.

MainStay Suites Moab near Arches National Park
If you are looking for a long or short term accommodation in Moab, MainStay Suites is a great choice. It offers an apartment-style living with all the benefits of a hotel stay. It is conveniently located on Moab's Main Street, thus giving you easy access to a lot of local sites and attractions in Moab.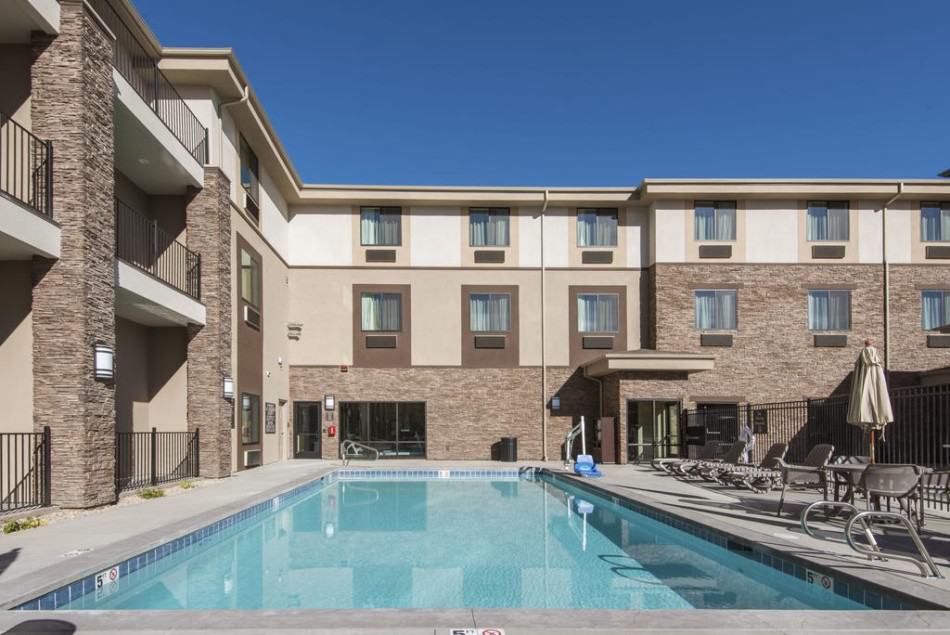 Their spacious and homey guest rooms offer basic kitchen facilities, luxurious bedding, USB ports for easy charging, a flat screen TV, and a coffee maker. You can also take advantage of the hotel's amenities such as a business center with copy and fax services, on-site convenience store, fitness center, guest laundry facilities, and more.

Homewood Suites by Hilton Moab
Homewood Suites is an all-suite hotel located 4 miles from Slickrock Bike trail and 5 miles from Arches National Park. It is a combination of a bright and modern hotel with the feels of a home. This is actually a go-to hotel for families who visit Moab because of its amazing service and family-friendly environment.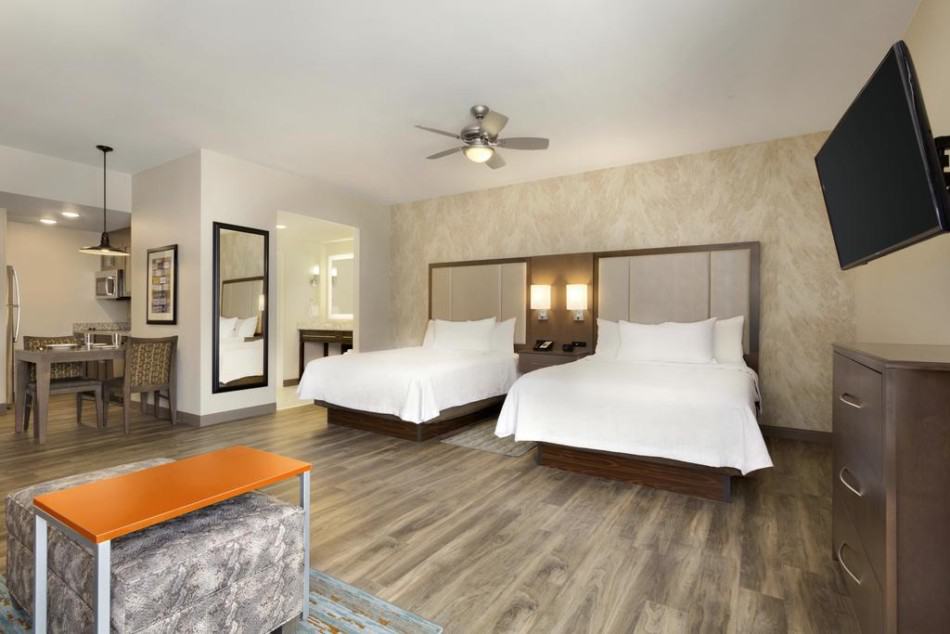 You can choose from their six suites that lets you experience an apartment-style living. They have studios, one-bedroom, and two-bedroom suites that are spacious enough to let you live, work, and relax. The rooms feature air conditioning, flat screen TV, kitchenette, microwave, refrigerator, a safe box, and more.
They also have a pool where the whole family can enjoy and soak, as well as a fitness center to make sure that you don't skip a workout even while you're on business or leisure travel. Free breakfast is also provided during your stay and you can bring your pets with you.
Since Homewood Suites is situated near the attractions in Moab, you can explore and hike to Canyonlands National Park, or do a whitewater rafting adventure with your friends and family on the Colorado River.
Hyatt Place Moab
If you are exploring Arches National Park and you are looking for a place that gives you a luxurious feel without hurting your pocket, Hyatt Place is the perfect hotel for you. Its location is just one mile away from downtown Moab and you can enjoy easy access to hiking, biking across the park's 76,518-acre property.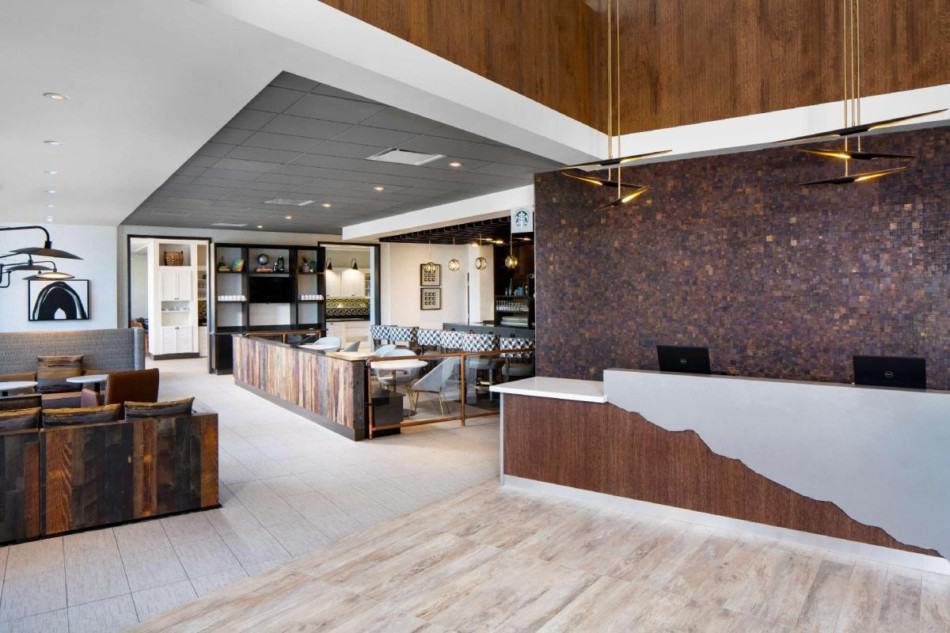 They have a different approach when it comes to giving service to their clients. It is focused on three landmarks: FEEL, FUEL, and FUNCTION. The thoughtfully designed rooms are super comfy and inviting. It features blackout curtains so the morning light won't disturb you, a desk, seating area, sofa bed, coffee/tea maker, and satellite TV.
And what makes this hotel even more amazing is their 24/7 dining! You can wake up to a breakfast served fresh every day and they use fresh and natural ingredients such as their all-natural bacon, cage-free eggs, steel-cut oatmeal and more. They also have a bar that serves premium alcoholic beverages and specialty coffee drinks. You will surely get your money's worth here!

Sleep Inn & Suites Moab near Arches National Park
This ideal family-friendly hotel is very close to some of the most popular landmarks in Moab such as Red Rock Express and The Overlook Gallery. It is a great option for families who love to travel and explore the Arches National Park.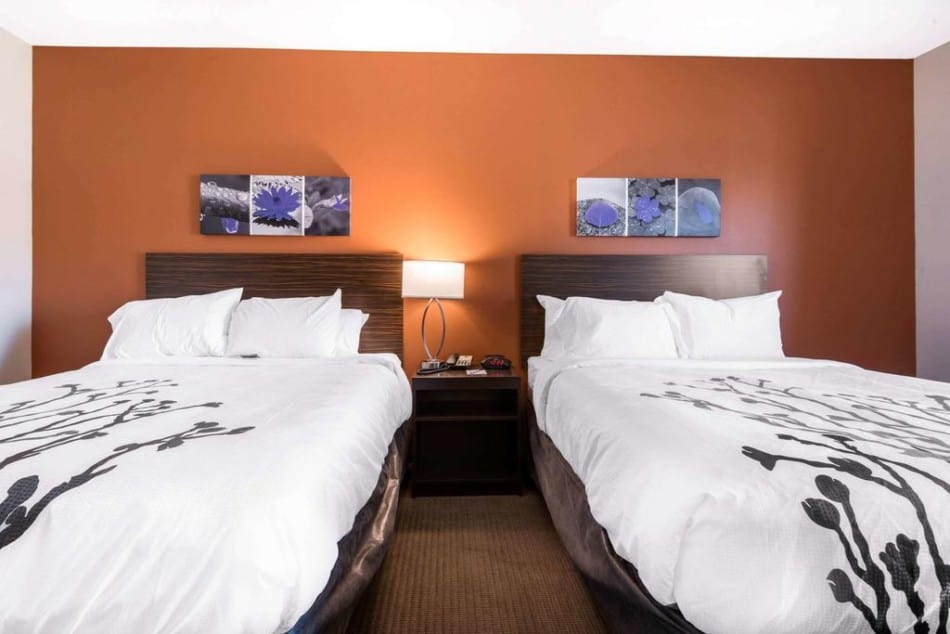 The rooms are equipped with air conditioning, microwave, refrigerator, to name a few. You will also enjoy access to their fast and free premium wifi throughout the hotel. The hotel also boasts of its outdoor heated pool where you can relax and unwind and take a refreshing dip.
Although the hotel serves free breakfast, you can also check some Mexican restaurants outside the hotel such as El Charro Loco, Quesadilla Mobilla, and Moab Brewery that serves great Mexican dishes in Moab.

Holiday Inn Express & Suites Moab
Holiday Inn is a prime location hotel in Moab that is surrounded by breathtaking red rock cliffs and stunning natural wonders. So, if you are looking for a hotel that can cater to families, outdoor, and business trips, this is definitely the one.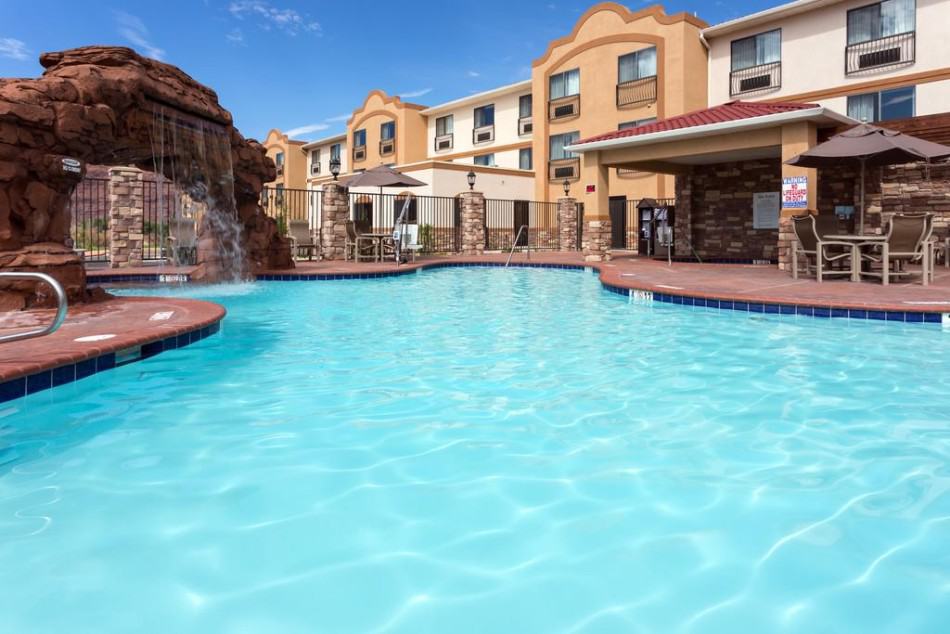 The guest rooms have exceptional features such as a great view of the red rock cliffs, a 37-inch HDTV, black-out shades, rollaway bed, A/C controls, private bathroom, hairdryer, and a lot more.
And if you are heading out for an outdoor adventure, you can fuel up by eating a hearty meal from their complimentary hot breakfast that features omelets, and world-famous cinnamon rolls.
And on top of it, they also have an outdoor pool, heated outdoor pool, and outdoor whirlpool that is open daily from 8:00 AM to 11:00 PM. A complimentary fitness center is also available that is open from 12:00 AM to 12:00 PM.

Fairfield Inn & Suites by Marriott Moab
Fairfield Inn & Suites is probably the closest to Arches and Canyonlands National Park. In fact, this hotel is just across from the main entrance of Arches. It is no wonder that this is one of the top choices for travelers because it has the best views of the Colorado River and Arches National Park from their guest rooms.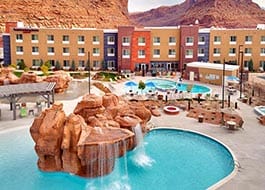 Each room is equipped with a smart TV that has access to Netflix, Hulu, and Youtube streaming features. There is also a mini-fridge, microwave, coffee maker, and of course a high speed WiFi.
And during the afternoon, you can stroll by the river and mediate with nature, or take a dip at the beautiful outdoor pools, or perhaps do a heart pumping workout at the fitness center.

SpringHill Suites by Marriott Moab
Two stunning pools, four hot tubs, eight waterfalls, and a kid's canyon complete with a splash pad – these are just one of the many amazing things that guests can take advantage of at SpringHill Suites.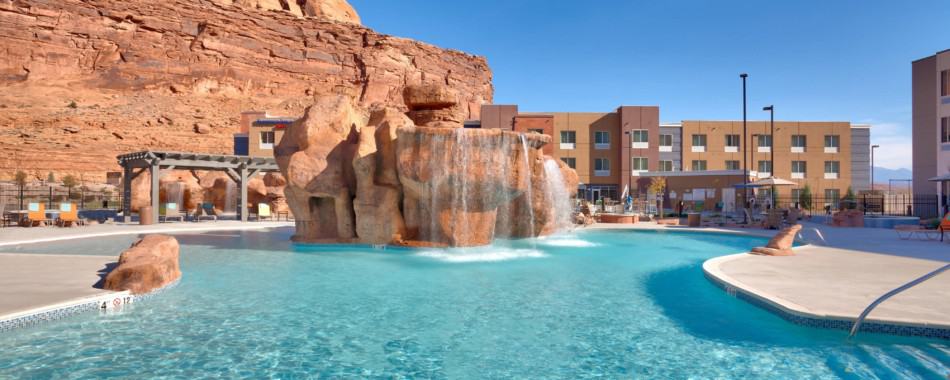 It's super close to Arches, like 5 minutes away from it and it sits on the bank of the Colorado River. The rooms are very modern and clean and it has a flat screen TV with access to Netflix, Hulu, and Youtube streaming features.
They also offer free complimentary breakfast but if you would like to explore more of Moab, there are plenty of dining and shopping options from downtown Moab which is just minutes away from the hotel.

Archway Inn
This 97 room resort hotel complete with amenities is perfect for business or leisure travels. It is nestled between the magnificent red rock cliffs and buttes of the Colorado River. And exploring Moab is easy because it is just 2 miles away from Arches and 30 minutes away from Dead Horse Point.
Aside from being a family-friendly environment hotel, it is also budget friendly. Guest rooms have flat screen TV, air conditioning, telephone, microwave, and free WiFi. And if you would like to bring your pets, there is a charge of $75 per pet.
You will not run out of fun things to do inside Aarchway Inn because they do have an outdoor heated swimming pool, indoor open air hot tub, children's playground, basketball court, and splash pad.
Hampton Inn Moab
The beautiful Hampton Inn is your home away from home in Moab. It is located off Highway 191, and just less than a mile from the shopping and dining district in downtown Moab. This is a hotel that will go above and beyond your needs.
For every stay in this hotel, you get to enjoy their free hot breakfast, free wifi, outdoor pool and fitness center. The rooms are allergy-free and equipped with air conditioning, flat screen TV, and safe box.
Overall, it has a quiet neighborhood so you can expect that you will not hear any noise from the neighbors or hallways. And one of the best things about this hotel is the warm hospitality that you would feel from the front desk all the way to the staff.

Sorrel River Ranch Resort & Spa
Sorrel River Ranch is an exclusive 240-acre riverside oasis surrounded by the picturesque scenery of Utah's iconic arches, canyonlands and red rock formations. They do have custom-built cabins, and campfires and they can cater to any type of accommodation whether it is just an intimate getaway or large gatherings.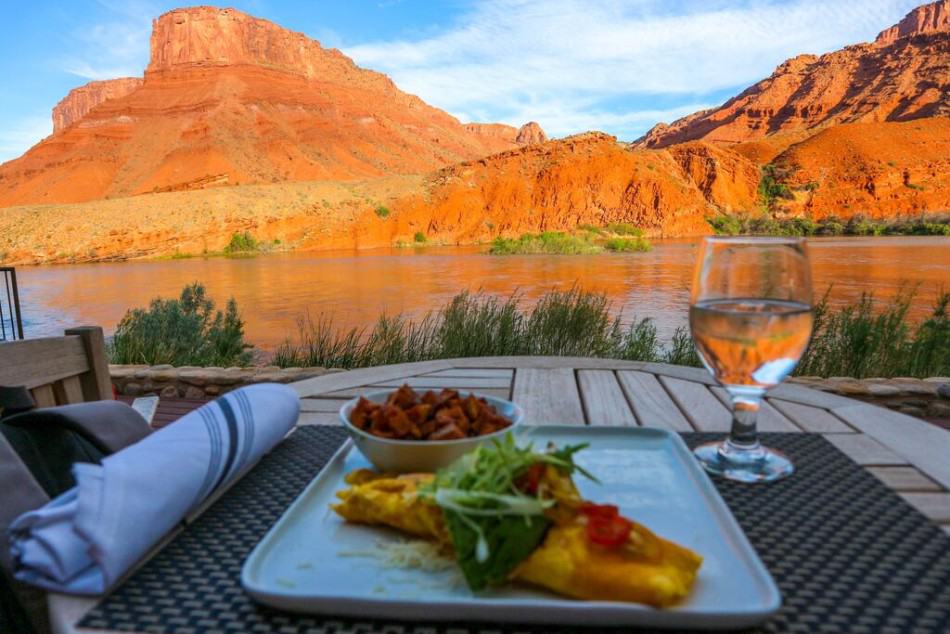 The offer premier lodging accommodations with views of the Colorado River from the private deck or living area. You can choose from: River Studio, Balcony Studio, Mesa Studio, Family Suite, and Ranch House Estate. Each accommodation offers a different vibe, from the most romantic rooms to spacious suites ideal for families or groups traveling together.
The food from their own restaurant is unbelievably fresh because they source out the ingredients from their own garden. You should definitely experience their fantastic farm to table dining.

Under Canvas Moab
This famous glamp-ground is one of the most popular places to stay in Moab that offers all the camping vibes without the feeling of discomfort. It is located upon 40-acres of slickrock landscape and it lies 7 miles north of Moab near the Arches and Canyonlands National Park.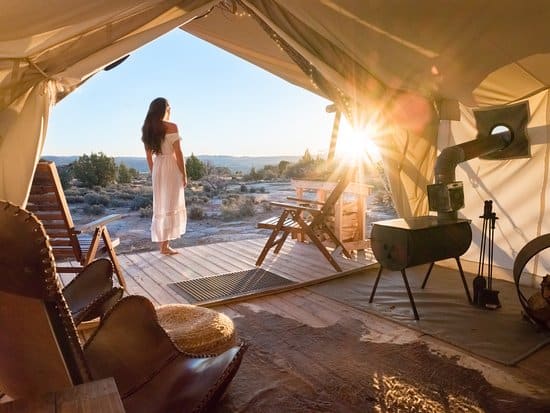 Camp amenities include daily housekeeping, organic bath products, USB battery packs, picnic area and grills, fire pit and s'mores, and more. However, the glamping tents do not include bathrooms so you will be using the on-site trailers for toilet facilities.
You can choose from their three glamping tents: suite, stargazer, or deluxe. All the tents offer a luxurious vibe and they have the most comfortable beds ever that you won't even feel that you are inside a glamping tent.

Best Western Plus Canyonlands Inn
Best Western Plus Canyonlands is located in the heart of downtown Moab, Utah. It has also an ideal location for travelers who wish to discover more of Arches and Canyonlands National Park. It is a walking distance to some of the premier local restaurants and souvenir shops in Moab.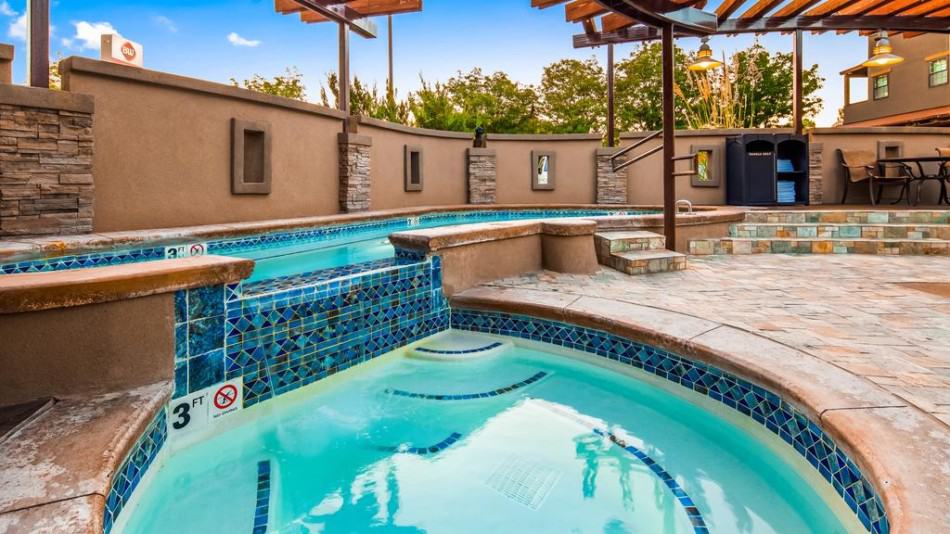 The rooms are very comfy and spacious. You get to enjoy the air conditioning, housekeeping, flat screen TV, coffee/tea maker, refrigerator, and private balcony. The breakfast option is very good too.
And since it is centrally located in the heart of downtown Moab, you will love the idea that you can walk to restaurants and shops and you can do a quick drive to parks.
I hope you have enjoyed this list of hotel near arches national park. moab ut hotels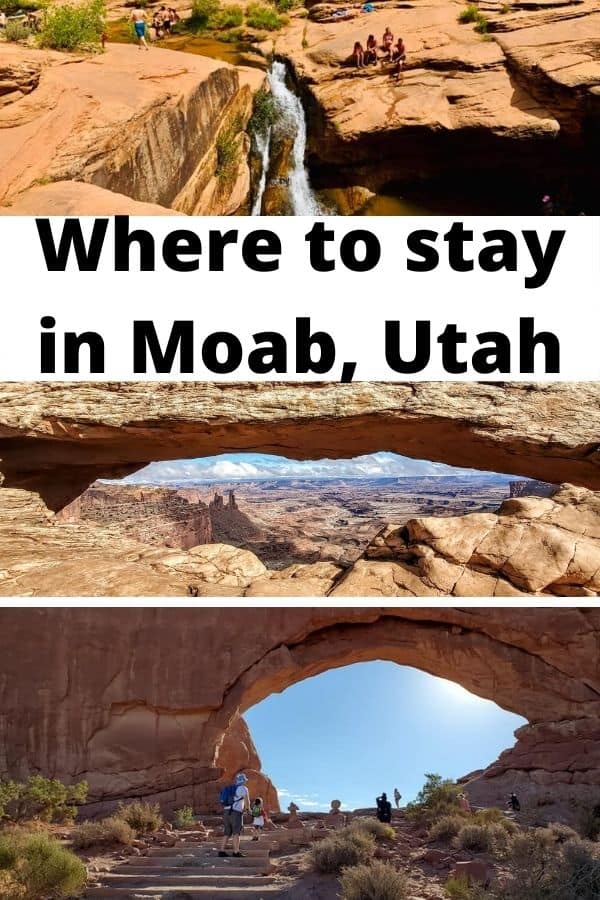 moab utah hotels hotels in moab utah lodging moab lodging in moab utah motels in moab utah motels in moab utah hotels in arches national park hotels near moab ut places to stay in moab places to stay in moab utah
Recent Posts