15 Best Lakes in Nevada to Swim, Boat and Enjoy Water Sports
Nevada Lakes: Are you looking for the best lakes in Nevada to cool off and enjoy some water sports?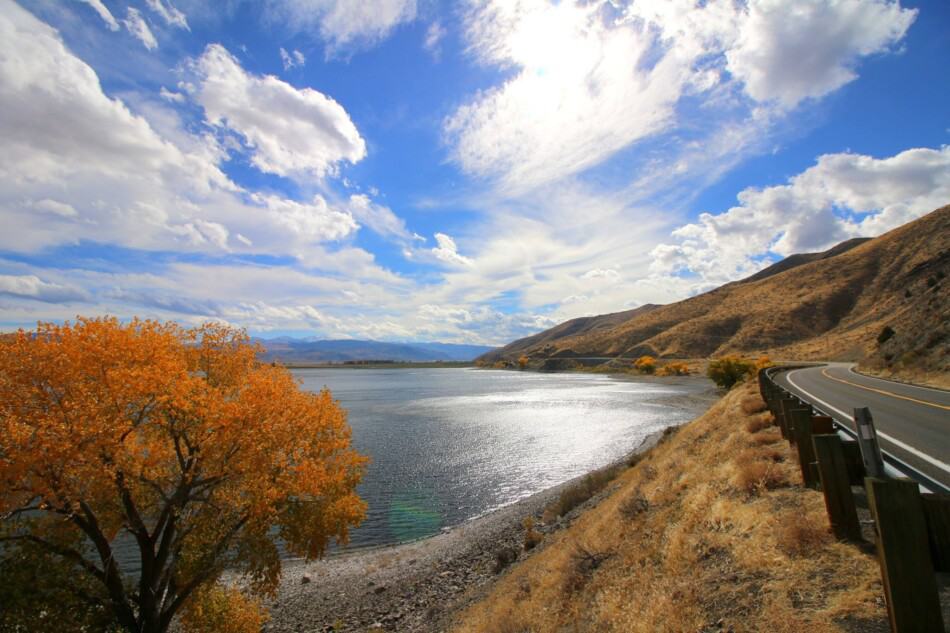 Nevada is home to some of the country's most beautiful lakes. In Nevada's lakes, you may go jet skiing, water skiing, boating, and fishing, to name a few activities. Now that summer has here, here are ten stunning Nevada lakes that you must visit.
I've visited Lake Mead several times in the summer and this is a great place to enjoy the water and take in some water sports. It was my first time on a jet ski and I had a blast!
15 Best Lakes in Nevada that are Truly Beautiful
Lake Tahoe
Lake Tahoe is one of Nevada's prized jewels. Each visit brings you another memorable experience that makes every trip worth it. One of the most visited destinations in Lake Tahoe is the Emerald Bay State Park.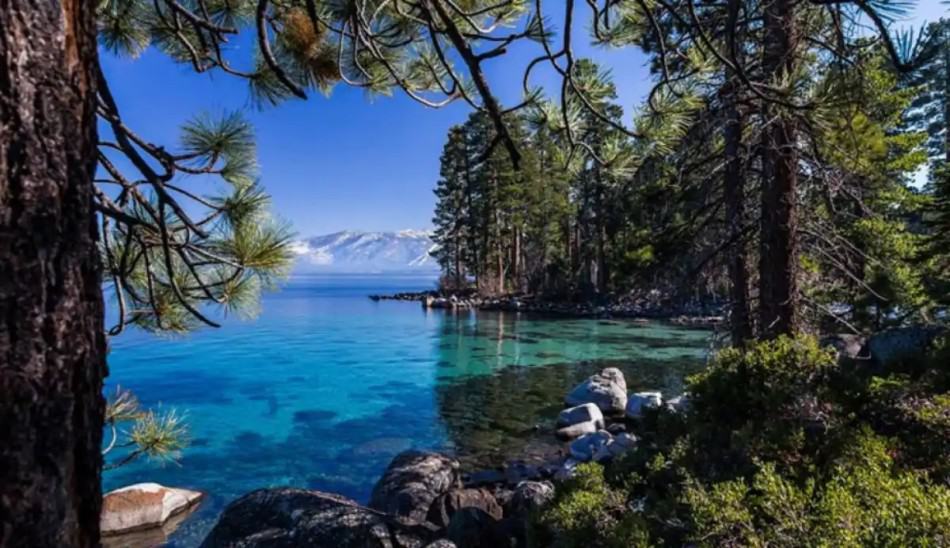 Guests can swim, picnic, kayak, and canoe on the blue waters of this famous vacation destination. In addition to its wide range of activities, below Emerald State Park is the Maritime Heritage Underwater Trail that guests can snorkel or deep dive into.
The Underwater Trail showcases Lake Tahoe's historic recreational watercraft that rest below the surface of Emerald Bay. Get an exciting aerial view of Lake Tahoe and of Arizona with Lake Tahoe Balloons. They offer the best hot air balloon flight experience that lets you witness the stunning beauty of North America's largest alpine lake.
Check out my posts on the Best Hikes in Lake Tahoe or the Best Airbnbs in Lake Tahoe.
Lake Mead
Just a short distance away from the bright lights and neon signs of Las Vegas is the charming getaway of Lake Mead.
There is stunning desert scenery and gorgeously blue waters, it feels like an oasis surrounded by cities with fast-paced lifestyles. Lake Mead flows from the Colorado River and into its banks and is known to be one of the largest and cleanest reservoirs in North America.
Guests may swim, boat, jet ski, or fish on the beautiful blue waters. The contrasting colors of the desert and the lake itself would surely take your breath away. You can witness these dazzling views through a guided boat tour offered by Lake Mead or by a self-guided kayaking trip. In addition, when visiting Lake Mead, make sure to stop by the Hoover Dam, the greatest dam in the world.
Pyramid Lake
Pyramid Lake is one of the largest natural lakes in Nevada and flows from the Truckee River. It was once the ancient Lake Lahontan of Nevada and covered a large area of the State.
Presently, its water comes from the Truckee River and settles in Pyramid Lake. The name of the lake comes from the pyramid-like formation on the only island in the middle of the wide lake. The rock formation has collected attention, as well as the other unique rock formations around the lake itself.
Historically, the Paiute Indian Tribe once settled on the shores of Pyramid Lake, adding to its mysterious allure. Nowadays, Pyramid Lake is known as a stunning world class fishery and is popular as North America's most beautiful desert lake.
Guests can enjoy various amenities in the area such as camping, boating, swimming, bird watching, sightseeing, and landscape photography. 
Lake Mohave
Nevada not only has bright lights and cityscapes. This large expanse of the desert also is home to various lakes and beautiful natural resources including the gorgeous Lake Mohave.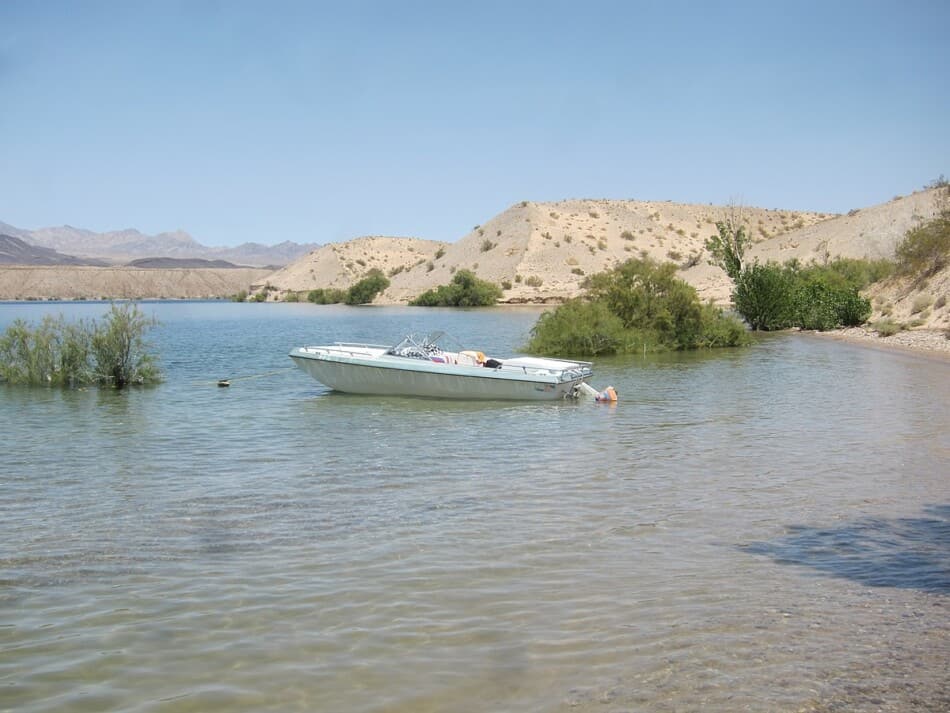 Located on the border of Arizona and Nevada, Lake Mohave is accessible to all tourists who want to see amazing scenery.
Lake Mohave features stunning mountain landscapes and blue waters that reflect the endless blue skies of Nevada. Stunning is the least to describe it. Guests are welcome to swim, boat, and fish on the waters of Lake Mohave.
On the grounds, guests can hike in the area as there are various trails that are safe and are well-loved by adventure seekers. Lake Mohave is open to visitors any time of the year as the lake always proves its beauty no matter the season.
Topaz Lake
Well loved by tourists and fishermen alike, Topaz Lake is famous for its gorgeously blue waters and rich aquatic life. Topaz Lake is a reservoir cradled in the California-Nevada border and is south of Reno.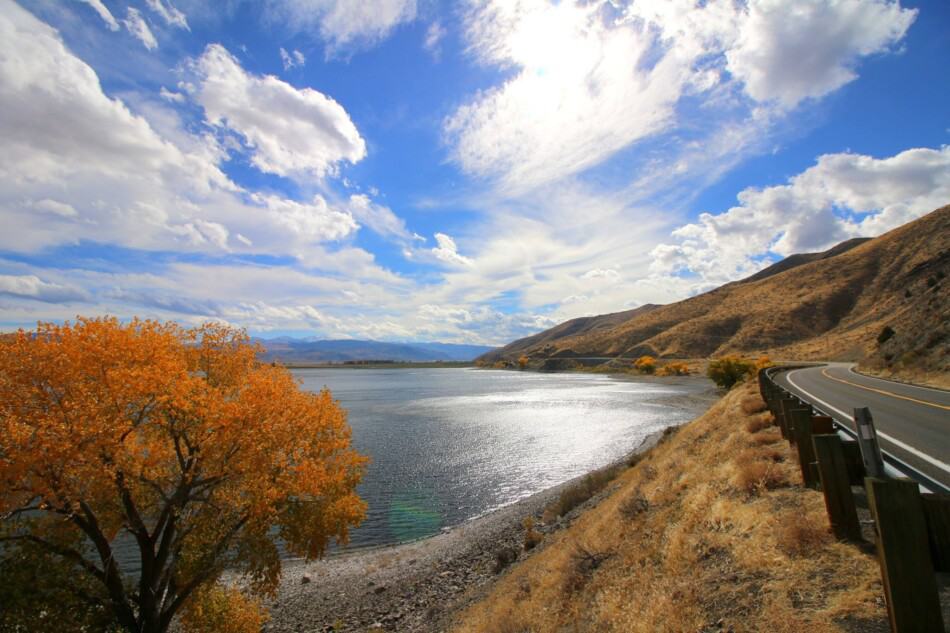 This man-made lake is famous for its amazing all-seasons fishing catch and beautiful shoreline. With the lush green landscape paired with a gorgeous view of both Nevada and California's scenery, Topaz Lake makes for one of the best swimming holes.
Hobbyists frequent Topaz Lake for its Trophy Trout and Rainbow Trout. Fishermen and sports fishing enthusiasts spend time here for the tranquility and the catches that can only be seen here at Topaz Lake.
Lake Las Vegas
When in Nevada, it is essential to visit the world-class Lake Las Vegas no matter the occasion. It is currently known as home to a 320-acre aquatic playground, various water recreational activities, and lots of fun.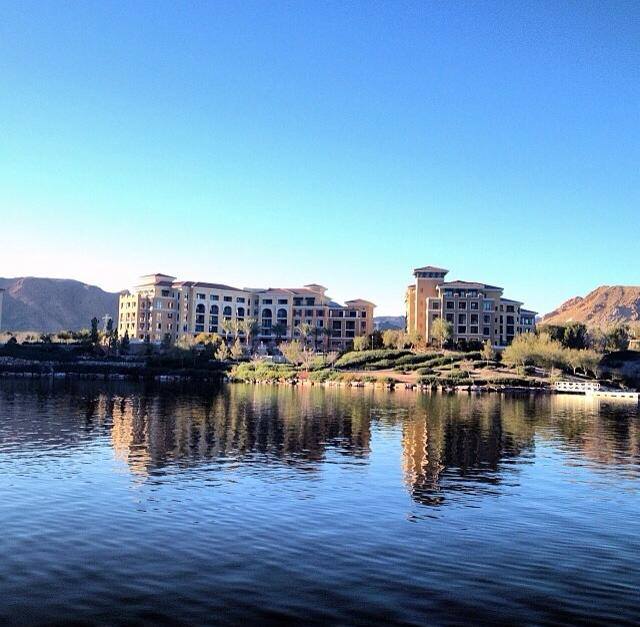 Locals and tourists alike always put Lake Las Vegas on top of their favorite summer destinations as the place is indeed well loved by anyone who would visit.
Whatever kind of activity you can think of, it is available in Lake Las Vegas. They offer the best waters for swimming, and all water recreational activities such as boating, paddling, jet skiing, kayaking, or flyboarding.
If jumping into the waters is not on the list, guests can enjoy the waters through relaxing electric boats or yacht rides. Lake Las Vegas welcomes everyone to their shores and guests may choose to camp out in the area or they may choose to check the hotels that are available. 
Walker Lake
Walker Lake is home to beautiful lakeside scenery that visitors just keep coming back to no matter the season.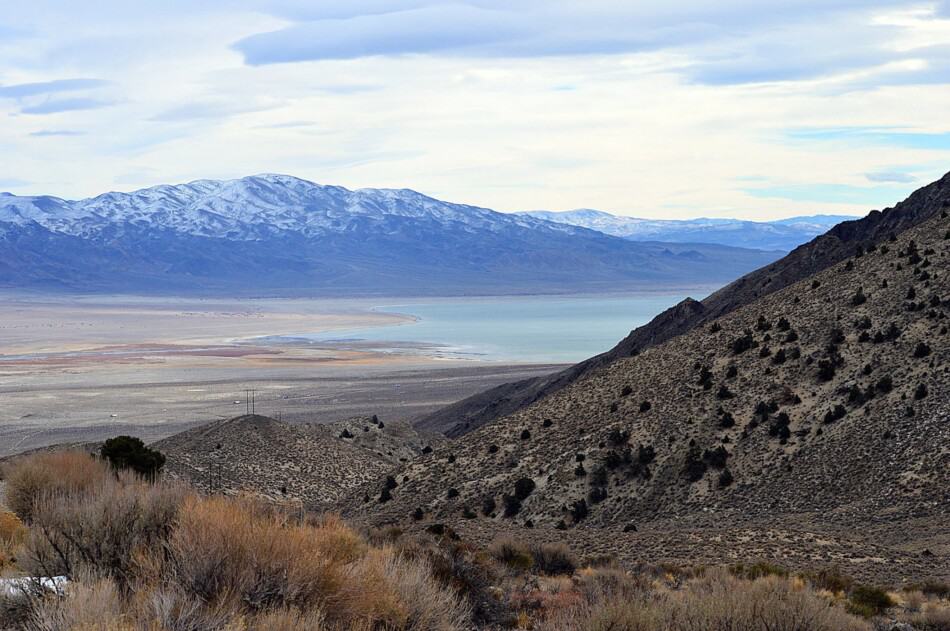 Camping is one of the most anticipated activities on the grounds since Walker Lake hosts one of the most stunning views that capture the beauty of Nevada.
This natural lake was once home to the Northern Pauite People and natural waters flowed from the Walker River into the basin itself.
Now, it is celebrated as a tourist attraction and a recreational spot with different activities to choose from. Walker Lake welcomes swimming, picnicking, boating, bird watching, water-skiing, and camping on the grounds.
Guests can also enjoy the daily wildlife interaction at Walker Lake where migratory birds come to visit since the lake has supported water fowls for years. 
Angel Lake
Angle Lake is considered one of the most popular recreation sites in Nevada. The lake itself is surrounded by high cliffs that make for a stunning view of Nevada's best landscape.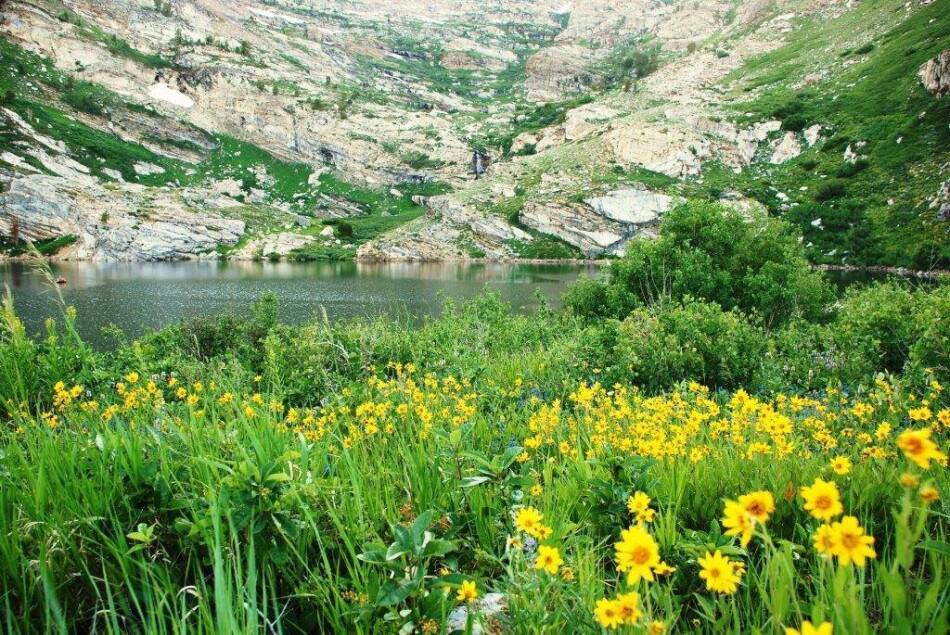 The area is filled with lush greenery, wildflowers, and several hiking trails that guests keep coming back to every year. Among its well-loved recreation activities are swimming, fishing, boating, wildlife watching, camping, hiking, and picnicking.
What guests love in Angel Lake is the hiking that leads to gorgeous scenery that they say is just out of this world and that no words just describe how beautiful the place is.
No matter the season, Angel Lake will surely be a heavenly place for a getaway.
Washoe Lake
Washoe Lake is one of the lakes that make up Nevada's Washoe Lake State Park. Named after the Washoe Indians that once inhabited its shores, it is now called Washoe Lake and is celebrated as a campground that highlights the beauty that the old Washoe Indian people loved.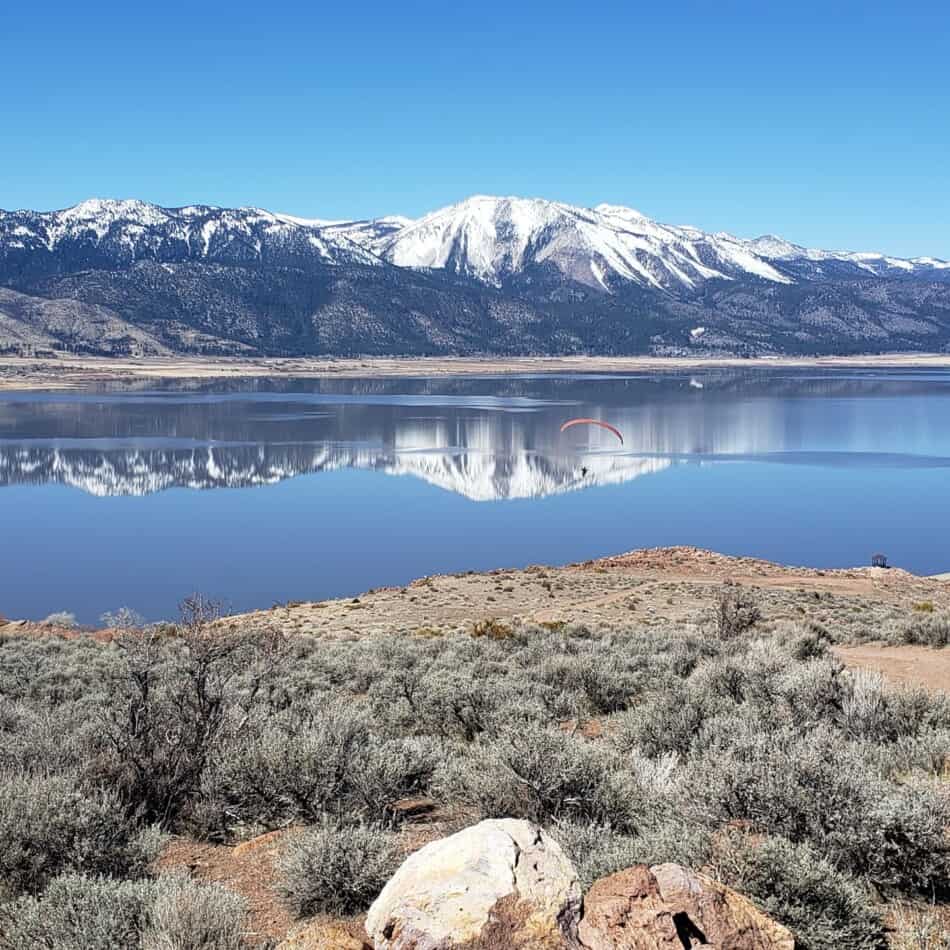 Tourists and locals alike now frequent Washoe Lake for its beautiful terrain and for the fun water and area activities that people keep coming back to every season.
Washoe Lake offers swimming, water recreation activities such as windsurfing, water skiing, and catamaran sailing. The area is also popular as a camping ground, a marina dock, bird watching site, and hiking trail site. During the winter season, ice skating is popular in Washoe Lake.
Spooner Lake
Spooner Lake is celebrated for its amazing fishing catch, beautiful swimming waters, and fun activities. Located in the Lake Tahoe Basin, Spooner Lake is surrounded by acres of forestry and wide open spaces that make for an amazing view no matter the season.
The lake welcomes guests to swim, hike, mountain bike, fish, and camp. Aside from these fun activities, Spooner Lake is home to the Spooner lake Visitor Center and Amphitheater that exhibits Spooner's natural and cultural history.
Programs such as ranger-led tours and hikes are a must-do for visitors. For fishing enthusiasts, Spooner Lake is a go-to for nice catches and prefers catch-and-release only.
Cross Country Skiing and Snowshoeing is also a go-to activity whenever in Spooner Lake. The beautiful scenery makes for a memorable trip while zipping through the snow-covered mountains. 
Wild Horse Reservoir
Remote, peaceful, and quiet. Wild Horse Reservoir is one of Nevada's prized gems when it comes to lakes that locals and tourists frequent no matter the season.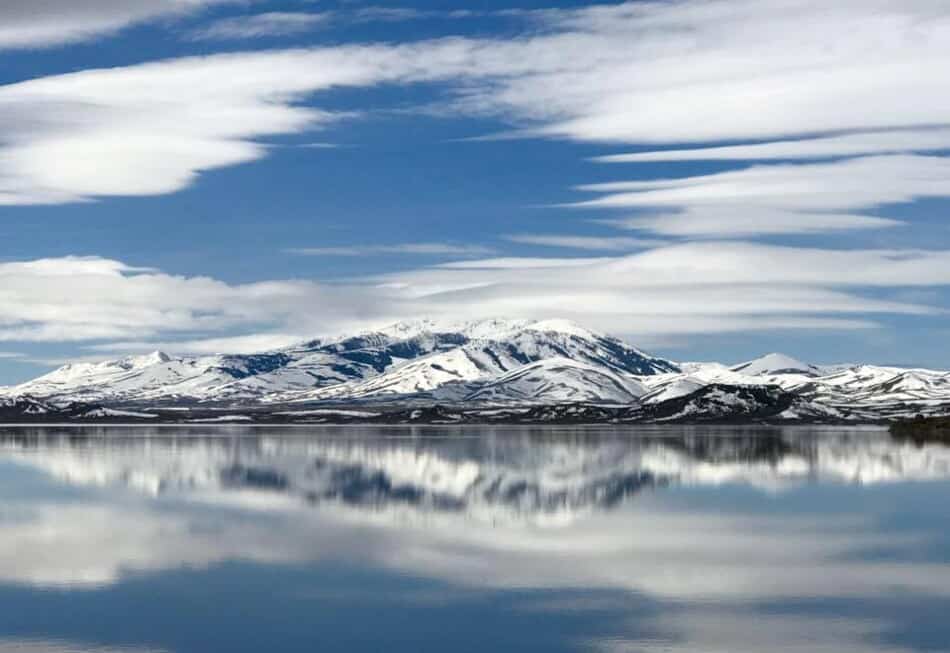 Located along the Owyhee River, the Wild Horse Reservoir offers a small swimming beach on its northeastern shores. The name originates from the wild horses that roamed the Owyhee Meadows where the lake was then constructed. To this day, wild horses can be seen in the desert area of the reservoir.
On the waters, guests can swim and go on various boat rides. During the colder months, visitors come by the dozen because of the various winter activities done in the mountains of the reservoir such as snowmobiling and snow skiing.
Wild Horse Reservoir also welcomes fishing enthusiasts as the waters home various prized catches such as rainbow trout, yellow perch, and white crappies. 
Overland Lake
Cradled in the Ruby Mountains is Overland Lake, a glacial lake that rests in the Northeastern part of the state of Nevada.
Historically, Overland Lake was known as Marian Lake and was the subject of several famous paintings and photographs due to its stunning beauty.
Presently, the name was changed to Overland which was associated with the Overland Mail and Stage Route that passed nearby.
Getting to Overland Lake is part of the trip itself. The journey takes about 6 miles from the Ruby Mountains and is a very scenic hike that includes great views of Nevada's best along with picturesque vista, lush mountains, and deep blue waters.
Aside from the scenery, the wildlife at Overland Lake is thriving with the lake supporting animals that call the Overland Lake area their home. Guests are welcome to camp, picnic, birdwatch, and hike around in the areas.
Lamoille Lake
One of Nevada's glacial tarns is Lamoille Lake. Located in the Ruby Mountains of Elko County and is found at the heart of Lamoille Canyon, Lamoille Lake is a stunning sight with Nevada's alps surrounding it.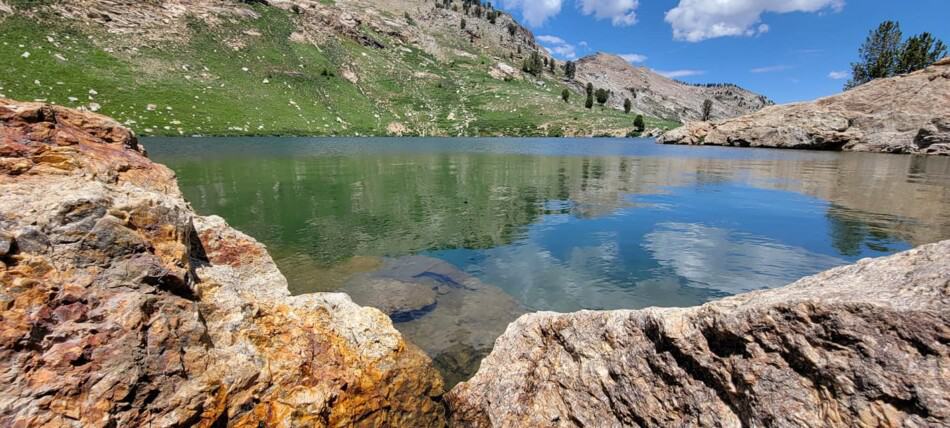 Lamoille Lake was once known as La Mouette which meant "gull-inhabited" but a cartographer made a typographical error and wrote it was La Moulle and people then eventually called it with the name it is known as today.
The beauty in Lamoille Lake is unsurpassed and is considered one of Nevada's best. The hike to the lake itself is part of the trip and includes a view of the gorgeous Ruby Mountains.
Lamoille Lake welcomes guests for swimming, lounging, picnicking, fishing, and camping. Fishing enthusiasts find Lamoille Lake as a go-to every time they want abundant catches. During the colder months, guests frequent the mountains for a heli-skiing experience as well as snowmobiling and snow-skiing.
Ruby Lake
In the Great Basin of the West sits Ruby Lake, a gorgeous lush wetland oasis that is conveniently located in Nevada's desert scene.
As part of Nevada's wildlife oasis for almost 200 species of migratory birds and various wildlife, Ruby Lake is a marshland that used to be the ancient Lake Franklin that stretched on for miles. Evaporation turned into the Ruby Lake that we now know and love.
The trip to Ruby Lake is part of the entire experience and is a terrific hike. The gorgeous scenery of Ruby Mountain and its rolling mountain vistas, stunning visuals, and with Ruby Lake itself as equally stunning, is a trip worth making. Guests enjoy hiking, camping, and fishing in Ruby Lake.
Blue Lake
In the western part of Nevada lies the Blue Lake, a natural lake that stretches for miles and offers abundant beauty as far as the eye can see.
Fed by the clean waters of Walker River, Blue Lake contains many historical references with its prehistoric settlers and cultural inclinations. The lake is a remnant of the prehistoric Lake Lahontan during the ice ages but has dried up into what it is today.
The Blue Lake was dubbed as such for its clear blue waters that glimmers on a bright, sunny day. Today, Blue Lake is a swimming haven for locals, tourists, travelers, and divers. The waters are open to swimming and various water activities. What makes Blue lake stand out is the scenery that features the picturesque Pine Forest Range.
North Furlong Lake
North Furlong Lake is one of Nevada's glacial tarns that can be located in the Ruby Mountains. Cradled in the Elko County, North Furlong Lake is one of the most visited hiking trails that locals and tourists frequent year after year.
With a challenging trail and scenic route to the actual lake, North Furlong also stands out with the view it presents. Forestry is abundant in the area as well as wildflowers and stunning mountain ranges. The air is clean and crisp with the altitude it has.
Camping is a must-do whenever in North Furlong Lake as visitors always look forward to the calm sunset and the blazing sunrise from this vantage point. The view from North Furlong Lake just never disappoints.
Liberty Lake
As the second deepest lake in the Ruby Mountains, Liberty Lake is a terrific backpacking trip with its fun trail hike and the surreal terrain you will experience coupled with the beautiful visuals of mountain vistas.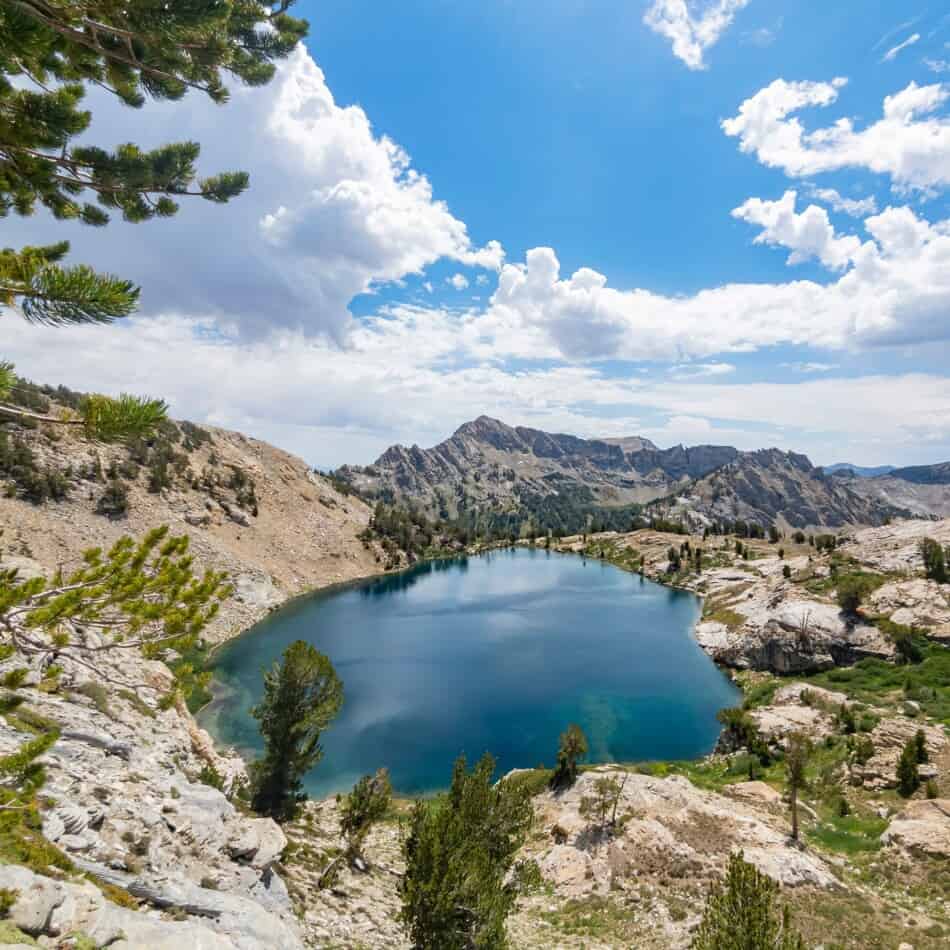 The trail to Liberty Lake also gives access to five other alpine lakes that are only located in Ruby Mountains. 
The view from the lake is gorgeous and stunning on a clear skied day and is enough reason for guests to return for another trip.
Camping is one of the best activities to be done in Liberty Lake where guests always look forward to the scenic visuals that only Liberty Lake can give. Not only does Liberty Lake give awesome views of Nevada's best, but they are also home to various wildlife that finds sanctuary in the wilderness of Ruby Mountains. 
Recent Posts