Las Vegas indoor activities: Are you looking for the best indoor activities in Las Vegas? When it gets too hot outside this list of things to do inside in Las Vegas has something for everyone.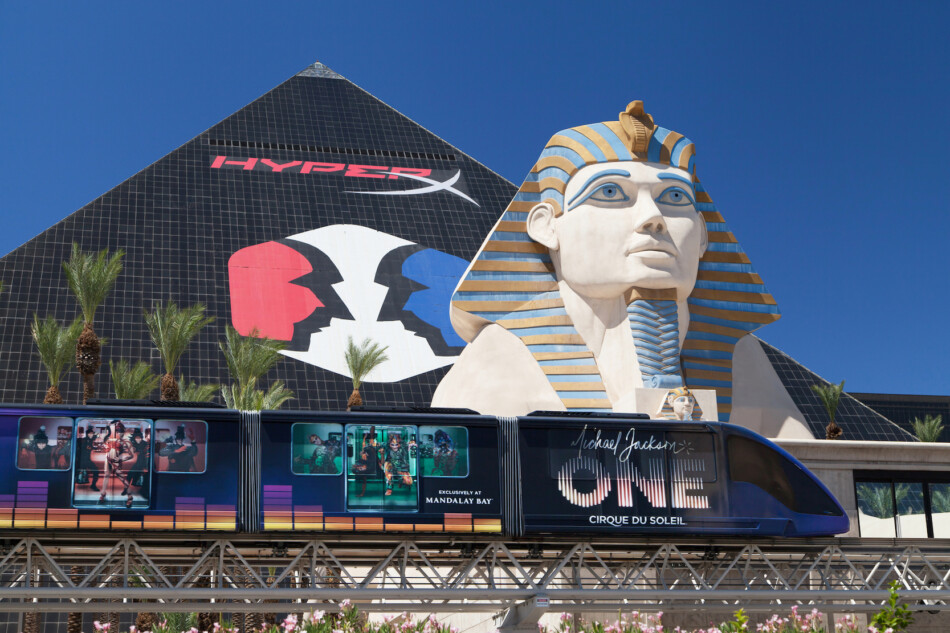 The first time I ever visited Vegas it was in July and it was 110 degrees in the shade. Its a dry heat but it gets a bit much if you spend all day outside.
If you are trying to escape the Las Vegas summer heat (I don't do well in the heat) you will love these cool cool indoor activities in Las Vegas. Whether it is raining or scorching hot here's what you can do indoors Las Vegas.
You can also check out my other Vegas posts for more ideas:
101+ Cheap Things to do in Las Vegas
15 Best Outdoor Activities in Las Vegas – Hidden Gems
101+ Romantic Things to do in Las Vegas
Thank you for supporting this website written by an American. This post may contain affiliate links. This means I earn a small commission on these links at no extra cost to you.
15 Amazing Indoor Activities in Las Vegas – Whether its Raining or Scorching
Gondola Rides at the Venetian
The Gondola Ride in the Venetian is another fantastic photo opportunity that will bring out your inner romantic. I find riding the gondolas nice and relaxing as well.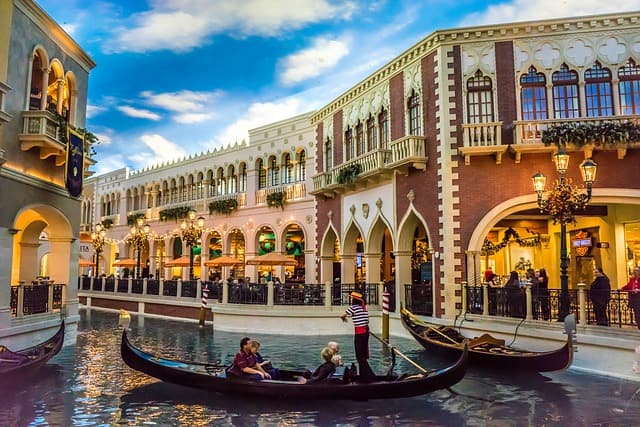 The gondola rides at The Venetian Resort can give you the impression that you've been transported to Europe on your honeymoon. You can ride in an indoor or outdoor gondola with your significant other while seeing the balconies and bridges that pass by on the Grand Canal.
You will be serenaded live by the singing gondolier who will be driving your gondola.
Go on a Tour around Vegas
There are so many cool places near Vegas that you will want to check out. Make it easy on yourself and book one of these amazing tours that will pick you up at your hotel and take you around for the day.
This is my favorite way to beat the heat in Vegas and I am always up for food or an activity.
Las Vegas: Panoramic Night Tour
Las Vegas: Guided Las Vegas Desert ATV Tour
Entry to Madame Tussauds with a Gondola Cruise
Shark Reef Aquarium – this is a great option with kids.
Vegas Indoor Skydiving
With Vegas Indoor Skydiving, there's still hope if you've always wanted to feel the rush of skydiving but are frightened of jumping out of a plane.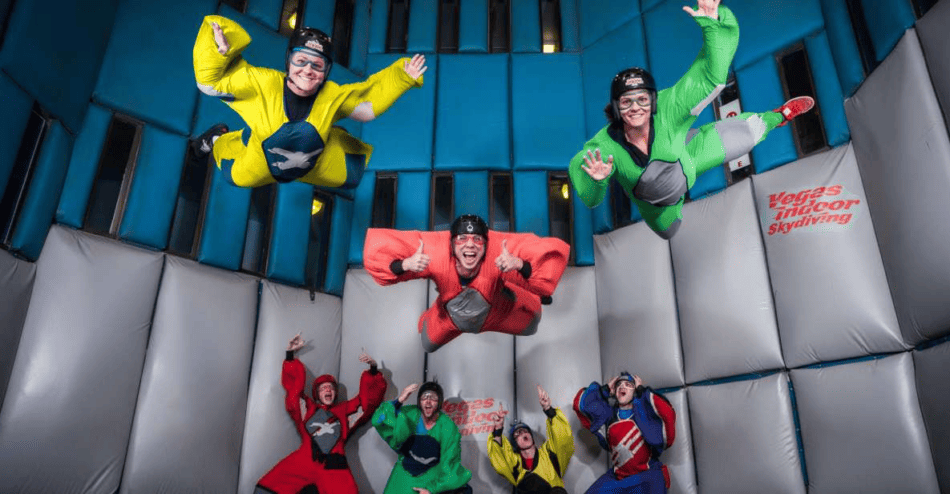 You won't have to be concerned about being the bug on the windshield, even though the view might be different.
Although it is perfectly safe and there is a training session, some people might find it intimidating. Each session lasts approximately 15 minutes; repeats are less if you book them right away.
After a brief training session, your flight gear will be fitted. Tennis shoes, casual clothing, and a short-sleeved shirt are advised (it gets hot in there!).
Inside a cushioned box with a fan that generates vertical winds of up to 120 mph, you'll soar up instead of down. As the propeller kicks into high gear, you'll float well above the netted floor.
It takes around an hour to complete, and everyone has two minutes in the tunnel. It's fun for individuals of all ages, and you won't need any prior knowledge because a flight instructor will teach you, so don't worry if you have never done anything like this before.
>>Check availability and prices<<
Marvel Avengers S.T.A.T.I.O.N
Get the Avengers together! You must visit Treasure Island's Marvel Avengers S.T.A.T.I.O.N. if you've ever wanted to tell your entire family this.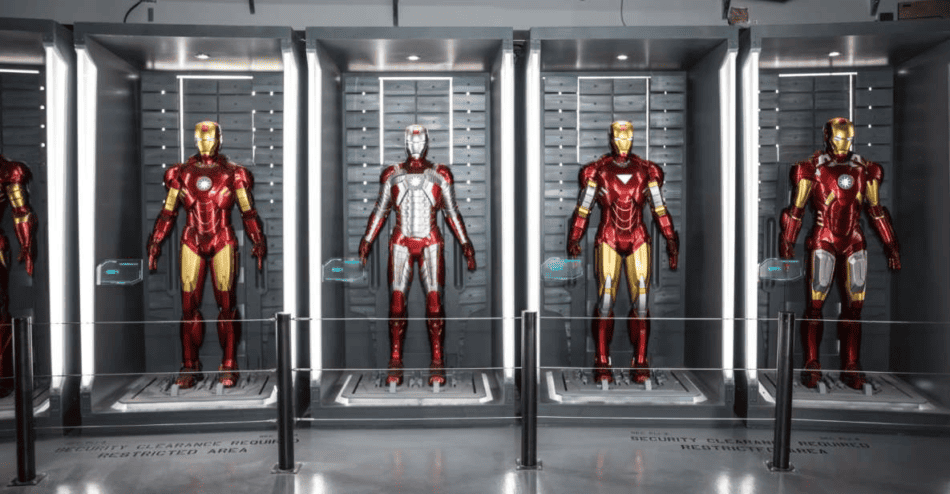 It is a museum devoted to the most well-known superheroes of the present day from throughout the world. They provide interactive exhibitions in addition to real Marvel movie costumes. There are several authentic objects and costumes from the Marvel Avengers movies on display.
You'll receive a badge and be welcomed as training agents! Who among us hasn't wanted to see every Iron Man suit in existence? There will be more. You can take your time while doing the tour, but be sure to visit the gift shop before leaving.
Your kids will be entertained for a very long time with this, one of the most fascinating family activities in Las Vegas. Children under three are admitted free of charge.
Eat at Bobby Flay Restaurant
Las Vegas is home to many celebrity restaurants run by chefs who are masters at enhancing the wow factor of the city's signature cuisine.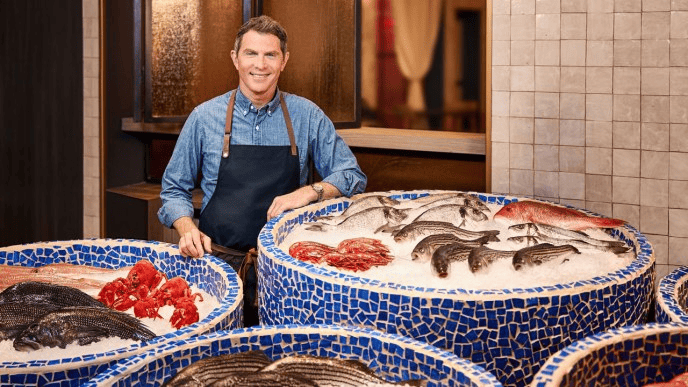 There is a celebrity chef restaurant on every corner, and there are chefs that have been operating in the Las Vegas industry for more than ten years. It's Bobby Flay, of sorts.
Since the early 2000s, when he established his first restaurant, Mesa Grill, inside Caesars Palace, Bobby Flay has been a fixture in Las Vegas. Since then, he has continued to open restaurants in Las Vegas, and there are currently three. Included in this is his brand-new Amalfi eatery, which will take the place of Mesa Grill later this year.
Numerous tastes are catered to at Bobby Flay's restaurants. Even though Bobby Flay's Shark and Amalfi are upscale eateries with upscale prices, Bobby's Burger Palace is reasonably priced and still offers his signature big tastes.
I think every time I visit Vegas I choose between Bobby Flay or Giada's Restaurants. Both are so good.
See Michael Jackson's One
Watch Michael Jackson ONE by Cirque du Soleil® to celebrate the artistic brilliance of the "King of Pop."

The Mandalay Bay Resort and Casino is the setting for this breathtaking fusion of acrobatics, dance routines, and visual effects.
The show features acrobatics, dance routines, and visual displays that are paired with Michael Jackson's well-known songs and provide an electrifying evening of entertainment.
It's the perfect opportunity to honor the musical and cultural legacy of this legendary pop icon while also sharing his universal messages of harmony and peace.
To guarantee admission to the renowned Cirque du Soleil performance "Michael Jackson ONE" in Las Vegas, purchase your tickets in advance. Select from a range of seating options and showtimes to suit your schedule.
Mob Tour
The 2.5-hour Las Vegas Mob Tour lasts You are given a tour of Las Vegas and shown numerous hotspots for organized crime.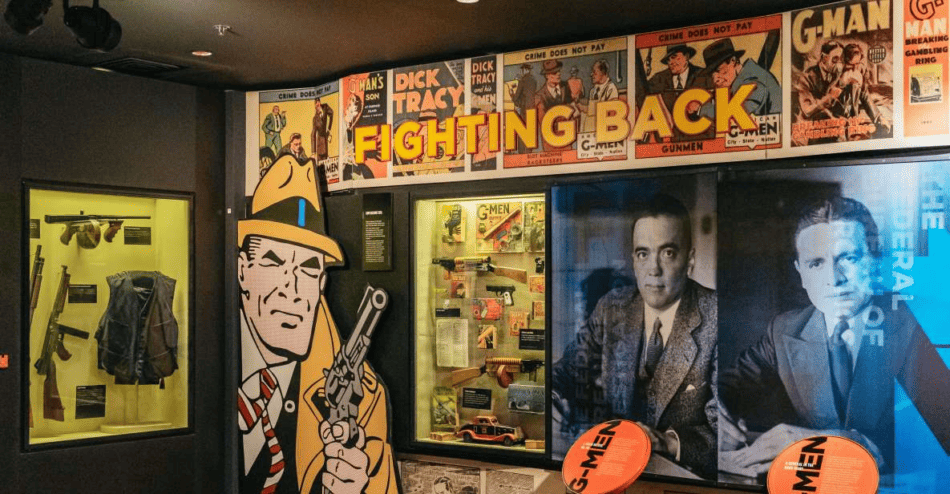 The tour guide can be seen along with historical photos, newsreels, and movies on the vehicle's video screen.
The tour also connects "Casino" with events that happened during that time. You'll see some of the locations used for filming. Everyone is allowed to ask questions and hear more tales at a pizza party with soft beverages.
The Rat Pack Is Back Show VIP admission and a formal dining experience can both be added to the Untouchables Experience as upgrades. Rediscover Las Vegas' heyday.
Lion Habitat Ranch
Although the ranch has been there since the middle of the 1970s, visitors weren't allowed until 2012. This ought to be at the top of your list of family-friendly activities in Las Vegas.
This is your chance to observe strange animals at a safe distance.
This zoo is not your typical one. Currently, the property is home to about 30 lions, ostriches, emus, and a baby giraffe. The animals will be available for photos, and you could even get the chance to feed them.
Four-year-olds and under are admitted free, but those under 14 must be accompanied by an adult. Additionally, Ozzie, the giraffe, creates amusing works of art with his mouth that you may keep.
This lion sanctuary is only a short drive from Henderson's strip. People can observe the animals at the Lion Habitat Ranch while also contributing to their conservation efforts. For pricing for family groups, visit their website.
Area 51
Numerous science fiction movies and conspiracy theories have been made around the notorious US Air Force base known as Area 51.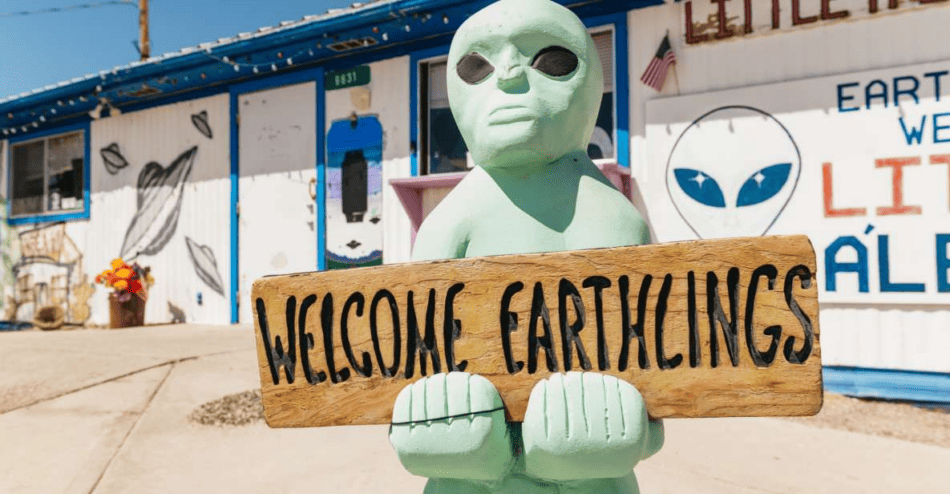 Many people believe that the Roswell UFO crash was true and that alien bodies were brought from the saucer spacecraft to the Area 51 outpost in the Nevada desert.
Area 51 tours can take you from Las Vegas to several places close to Area 51. You cannot visit it because it is off-limits to citizens.
Many individuals who attempted to approach the base were detained, warned, or fired upon. On the other hand, there will be views of the enigmatic Dry Lake and the terrifying Joshua Tree Forest.
The tour leader will also share some fascinating information about the area.
Bellagio Conservatory and Botanical Garden
Find the largest and most imposing water feature ever constructed! The internationally renowned fountains at Bellagio will speak to your heart while engaging your playful side with their painstakingly choreographed motions to opera, classical, and whimsical music.
This is a wonderful option if you're seeking indoor activities for kids on a hot summer day. The Bellagio's lobby is free and changes with the seasons and special occasions. Numerous color-themed arrangements of thousands of plants and flowers have been painstakingly constructed.
The Bellagio fountains are just next to these plants, and hundreds of employees work hard to maintain them. Watching the water rise hundreds of feet is thrilling. Even if you aren't staying at the hotel, you can still do this. However, parking and valet services will cost you money.
Every 30 minutes from 3 p.m. Monday through Friday, and every 30 minutes from midday to 8 p.m. On Saturdays, Sundays, and holidays, the Bellagio Fountains are free to watch.
Las Vegas Madame Tussauds
Only a few places in the world may be discovered to view the beautiful tapestry created by Madame Tussauds.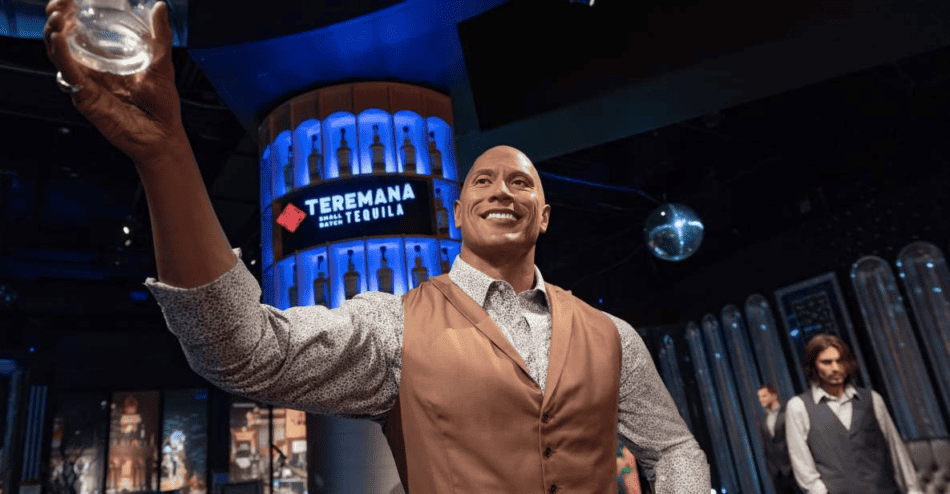 The first of its kind in the country is the one in Vegas. It is year-round and situated at The Venetian Resort. Some of the displays feature quite large celebrity wax figures, numbering close to 100.
The most visited attraction in the world, Madame Tussauds, enables you to "take hold" of your favorite celebrities thanks to her lifelike wax replicas of over 100 personalities. From Brad Pitt, Will Smith, and George Clooney to Britney Spears, Sandra Bullock, and Angelina Jolie, you'll have pictures of everyone you met in Las Vegas. While this is wonderful, keep an eye out for Spider-Man or the Hulk. That is what distinguishes it.
Whether it's Lady Gaga or Michael Jackson, there's always someone in the family who makes everyone happy. There is also a 4D theater where you can view a 3D movie while experiencing water, wind, and even smell.
Madame Tussauds includes a virtual reality experience in addition to its wax museum, which requires visitors to move around, look for things, and cooperate with others. Children 12 and up are the only age range for the virtual reality attraction.
Ethel M Chocolate Factory
You can relax knowing that the Ethel M chocolate business was established by the Mars family. It has been in business for close to 40 years and is well renowned for its fine chocolates, which are a requirement for any respectable gift basket. If you don't mind the chocolate, that is.
The factory has just updated its tasting room. You can take a self-guided tour and discover for yourself how the chocolate is prepared. Later, meander around the four acres of desert landscaping that make up the Botanical Cactus Garden. About 300 different plant species can be found here.
The Ethel M Chocolate Factory Tour is open until noon. Admission is free, and tours are self-guided for your convenience.
Neon Museum
If you're interested in learning more about the history of casinos in Las Vegas, Nevada, you should visit this location. On a two-acre parcel of land known as the Neon Boneyard, the Neon Museum is located.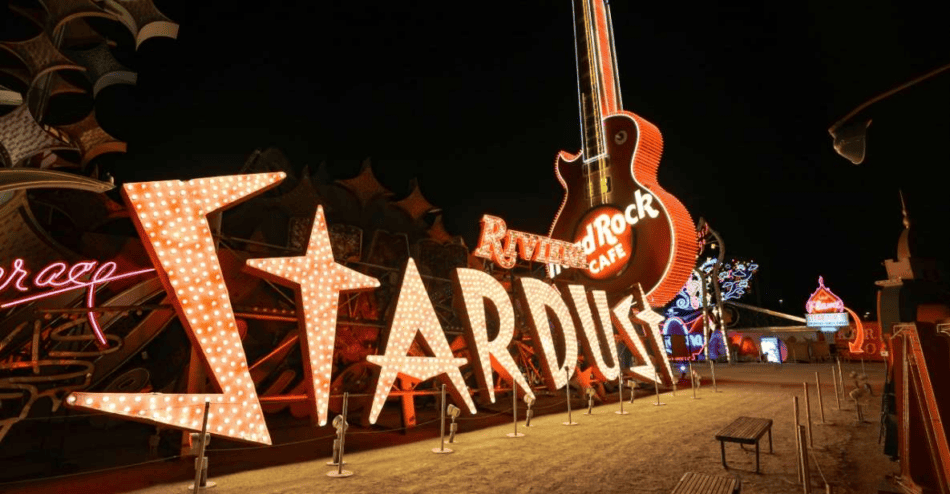 You can take a walking tour of downtown Las Vegas and see some restored artifacts. Some of the exhibitions mention the architect Paul Revere Williams. This isn't really for toddlers because you'll need to introduce them to the idea of gambling before you can explain the value of the exhibits.
However, trips can be scheduled at any time of day or night, and they are best for kids over the age of ten. The night tours are more fascinating, but watch out for glass fragments and corroded metal edges.
High Roller Observation Wheel
The High Roller Observation Wheel can do seen across the city. Seeing the world from a different perspective is one of the most enjoyable aspects of travel. One of the best places to have such an experience is on observation decks.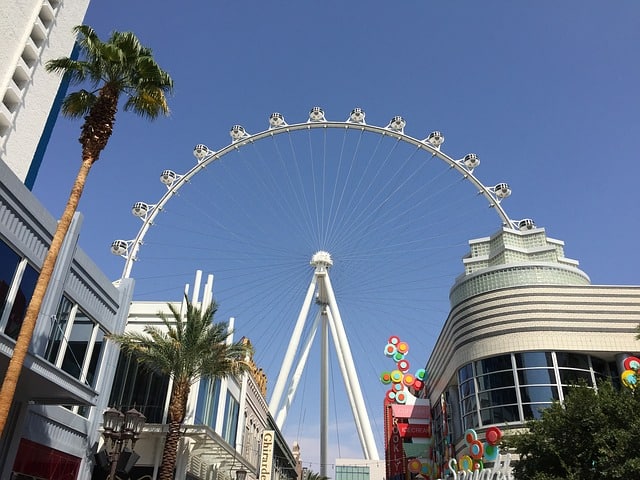 One of the most well-liked kid's activities in Vegas is this 550-foot-tall observation wheel. It is the tallest building in the world and has cabins that can hold up to 40 people.
A panoramic view of the airport, mountains, and, yes, the Strip, is provided as it slowly circles. Then, things start to get a little crazy. Guests can access and exit the High Roller while it is moving because the platform never stops moving.
Particularly after 5 o'clock, it is among the most stunning sights to witness. Although you might have to pay a little bit more, toddlers between the ages of 4 and 12 are discounted. If you have children under the age of three, you can even get in for free.
From the top of this giant Ferris wheel, which is taller than the well-known London Eye, you can see all of the sights in Vegas. The Bellagio Fountains, the Paris Eiffel Tower, and other attractions are located close by.
Children Museum
Discovery The Children's Museum is a 58,000-square-foot building that houses several themed displays (some permanent, some temporary). Toddler Town is a great place for young kids of all ages (from birth to five years old), where they may play train engineer, learn about Nevada's animal flora, and load "rocks" and "boulders" into an overhead bucket system.
Children might do well in this area. It has three levels and a ton of interactive displays. Eco City serves as an example of how urban life may include renewable energy. Hoover Dam's workings are demonstrated via a scale model at Water World.
Then there is Young at Art, a 70-foot-tall tower housing an interactive display of scientific experiments influenced by Dr. Seuss. Toddler Town is a fantastic area for young children to have fun.
You can also book a party room for a birthday celebration with a theme. There is a $15 entrance fee for those ages 2 to 99. There's a food truck outside selling delicious meals. This isn't your typical museum fare, to be clear.
Las Vegas, known for its vibrant nightlife and entertainment scene, also offers a variety of indoor activities for visitors and residents alike. Here are some more general indoor activities you can enjoy in Las Vegas:
Casinos and Resorts:

Explore the iconic casinos and resorts on the Las Vegas Strip, such as Bellagio, Caesars Palace, and The Venetian. Besides gambling, these places often have shopping, dining, and entertainment options.

Shows and Performances:

Attend a world-class show or performance. Las Vegas is renowned for its live entertainment, including magic shows, concerts, and Broadway-style productions. Check out schedules at venues like the Colosseum at Caesars Palace or the T-Mobile Arena.

Museums and Exhibits:

Visit museums and exhibits like the Neon Museum, which showcases vintage Las Vegas signs, or the Mob Museum, dedicated to the history of organized crime. The Discovery Children's Museum is also a great option for families.

Shopping:

Explore the shopping malls on the Strip, such as the Forum Shops at Caesars Palace or the Miracle Mile Shops at Planet Hollywood. Additionally, downtown Las Vegas offers the Container Park, a unique shopping and entertainment venue.

Indoor Skydiving:

Experience the thrill of indoor skydiving at locations like Vegas Indoor Skydiving. It's a safe and exciting way to feel the sensation of freefall without jumping out of an airplane.

Escape Rooms:

Challenge your mind by trying an escape room experience. Las Vegas has various escape room facilities where you can work with friends to solve puzzles and "escape" within a set time.

Spas and Wellness:

Relax and rejuvenate at one of the many luxurious spas in Las Vegas. Many hotels offer world-class spa services and facilities, providing a perfect retreat from the bustling city.

Gaming and Arcades:

Enjoy classic and modern arcade games at places like the High Roller Observation Wheel or the arcade at Circus Circus. Some resorts also have dedicated gaming and entertainment complexes.

Indoor Shooting Ranges:

Try your hand at shooting at indoor gun ranges. Many facilities in Las Vegas offer a safe and supervised environment for both beginners and experienced shooters.

Ice Skating:

Visit the ice rink at the Cosmopolitan during the winter months. This rooftop ice skating experience offers stunning views of the Strip.
Remember that Las Vegas has a diverse range of indoor activities to suit different interests, so whether you're into entertainment, culture, or relaxation, there's likely something for you.
Recent Posts