Sedona from Phoenix ( Day Trip Itinerary and Best Things to Do When Driving From Phoenix to Sedona)
Driving from Phoenix to Sedona is one of the best day trips to do when visiting the Grand Canyon State. Sedona is such a special place to visit and should be on everyone's bucketlist.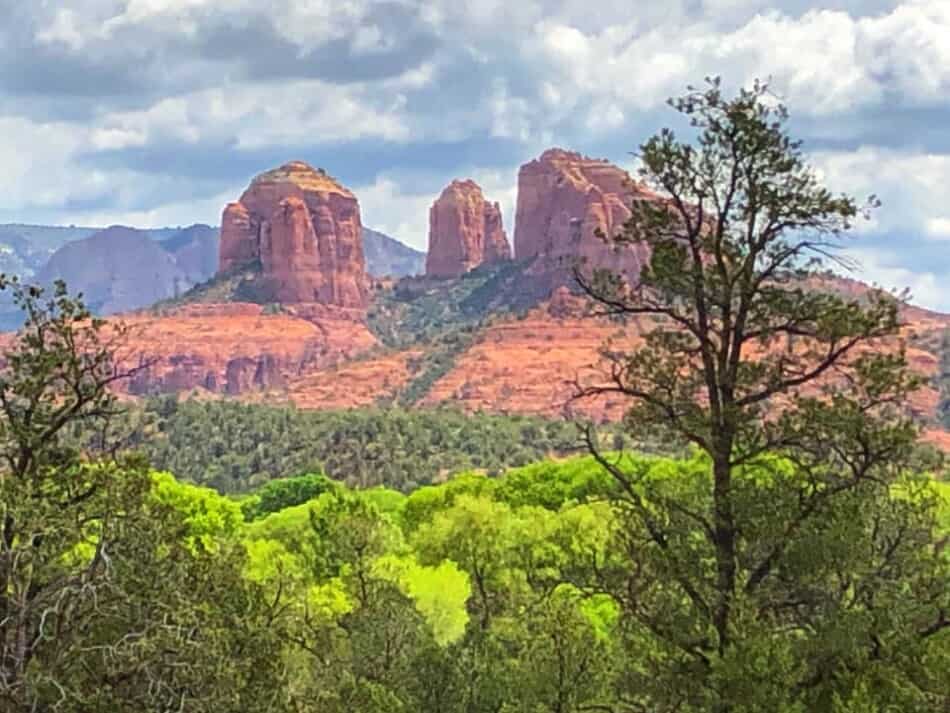 Thank you for supporting this website written by an American. This post may contain affiliate links. This means I earn a small commission on these links at no extra cost to you.
Tips for Renting a car for your road trip
It's awfully hard to get to Sedona without a car. The closest airport is Phoenix and you can use  Discover Cars to rent a car for your travels. You'll be able to pick up a car at any airport or in your hometown.
Check availability and get a quote for a rental car for your trip here.
Why Visit Sedona?
The city of Sedona is considered one of Arizona's premier tourism, recreation, art centers, and a lot more. But what makes Sedona so special that a lot of tourists visit it every year?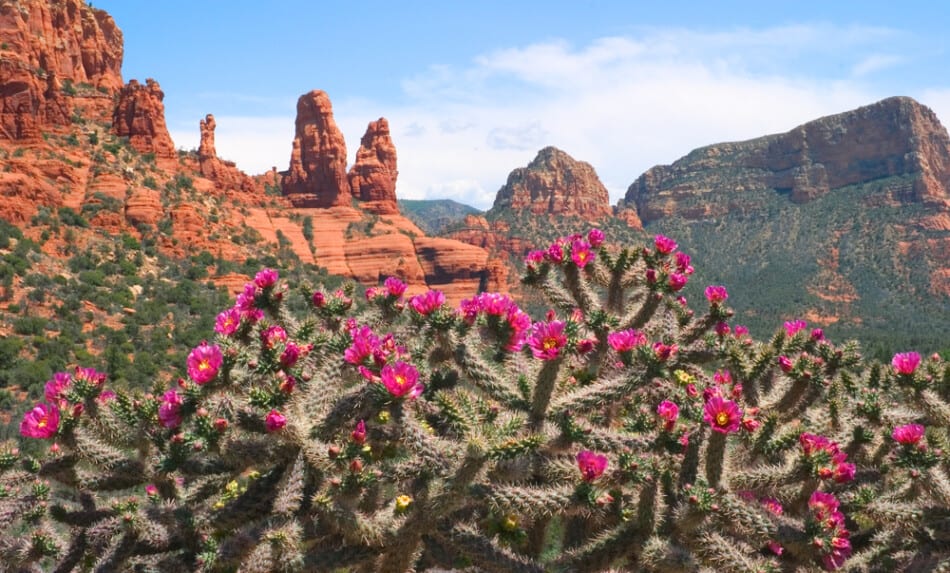 Undeniably, Sedona has a natural beauty of its red rock formation that will really mesmerize your eyes and will blow you away.
But aside from that, Sedona has become a well-known haven for spiritual wellness because of its numerous energy vortexes that many believe surround the region.
If you are still not quite convinced why you should plan that trip and visit Sedona, here are the other reasons:
If you are into outdoor adventures, Sedona is perfect for you. It has some of the most amazing hiking trails that you can explore in the world.
The trail and hiking adventures are limitless in Sedona, plus not to mention the astonishing views that will give vitamins to your eyes. 
However, if hiking is one of your least favorite things to do, you can check out some tours that will give you the ultimate experience.
There are helicopter tours in Sedona that allow you to soar above and enjoy some of its rock formations. 
And if you are a history junkie, Sedona is a paradise for people who are into arts and history. Sedona has more than 500 artists and 80 unique shops and galleries that are waiting for you to explore.
They also have specialty and souvenir items and artwork such as Kachina dolls, hand-made pottery, sculptures, Native American jewelry, and a lot more.
How to get from Phoenix to Sedona
Sedona is located two hours north of Phoenix. The drive is 115 miles on a highway heading north.
If you are traveling by vehicle, a drive going to Sedona from Phoenix usually takes about 2 hours if you are taking State Route 179. Or you can also consider taking an organized Sedona tour and just enjoy the day without worrying about other things.
Where to stop along the way from Phoenix to Sedona
If you prefer to drive your own or rent a car going to Sedona, here are some of the famous stops along the way:
Black Canyon City – 46 miles from Phoenix
Black Canyon City gives you a slice of Arizona's nature at its finest with its picturesque location such as Bradshaw Mountain along the Agua Fria River. But aside from that, Black Canyon City has an interesting history too.
Did you know that Black Canyon area served as a stage stop on the Phoenix to Prescott line in the late 1800s and a military stopover between Fort Whipple and Fort Verde during Arizona's territorial days?
After feasting your eyes with some vitamins with Black Canyon's scenic wonders, don't miss to try the pies at Rock Springs Cafe.
There are four types of cream, seven types of fruit pie, and ten types of specialty pie, and they also serve hearty meals too! This diner opened 90 years ago and it has become an icon in the restaurant industry.
Agua Fria Monument – 67 miles from Phoenix
The Agua Fria National Monument is a 71,000-acre of unadulterated natural beauty. Here, you will find an expansive mosaic of semi-desert landscapes and prehistoric sites carved into the rocks that has been recorded more than 2,000 years.
Aside from enriching your mind with some history, you will also find a lot of outdoor activities in the area – from hiking and camping to four-wheel driving, birdwatching, and hunting.
Agua Fria is also a perfect place to view and photograph wildlife such as antelope, mule deer, javelina, bobcats, and a lot more.
Montezuma Castle – 94 miles from Phoenix
Montezuma is one of the well-preserved ancient dwellings in Arizona, but it is believed to be the most spectacular one. It is a 5-story structure built into a recess in a white limestone cliff about 70 feet above the ground and it consists of 20 rooms.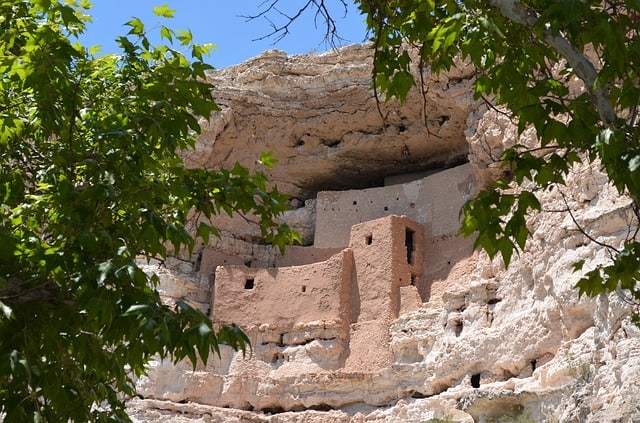 It is easy to locate the Montezuma Castle because there is a well-maintained access road and upon entering the area, you will find a wheel-chair accessible walking paths leading from the parking lot. There is an entrance fee of $5.00 per person and you can also find a gift shop and interpretive center inside.
Although visitors are not allowed anymore up inside the actual ruins, you can still do other things such as walk the loop trail and take a lot of instragrammable shots around the site.
Best things to do in Sedona on your day trip
Cathedral Rock
Sedona is famous for its rocky formations and stunning views of nature and one of the best ways to get a glimpse of what Sedona can offer is taking a hike to Cathedral Rock.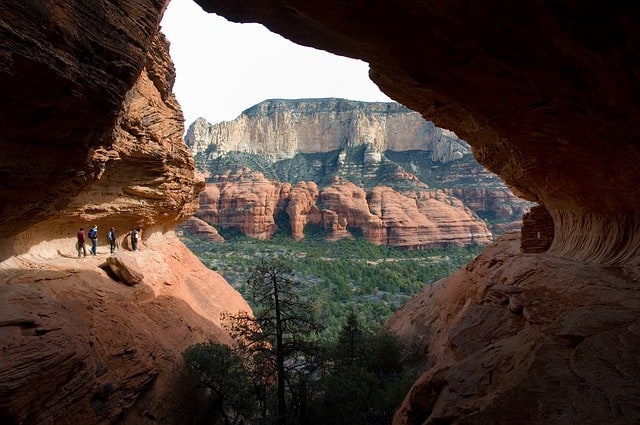 The total hike to Cathedral Rock is only a mile long and you'll cross the junction between Cathedral Rock Trail and Easy Breezy Trail before you begin your ascent.
The initial climb is fairly easy but occasionally you will encounter staircases of rocks. And just before you reach the junction of Cathedral Rock Trail and Templeton Trail, you will arrive at a plateau where you can rest for a bit and savor the breathtaking view of Sedona. 
When you reach the second plateau, this is where most hikers get some rest and you will also see how close you are to the summit. A sign at the top stating "End of Trail" will greet you and it is the indication that you have reached the summit. And prepare your eyes to be mesmerized with Sedona's natural beauty.
Check out my post on all the Best Hikes in Sedona for more information on the best hikes and the best views.
Devil's Bridge
Aside from Cathedral Rock, one of the most popular trails that you can hike in Sedona is the Devil's Bridge. But don't be afraid or intimidated by the name "Devil" because Devil's Bridge is a wonderful hike in Sedona.
This hike is actually on top of the list of many tourists and visitors to Sedona because of its easy hiking trail and mesmerizing rock scenery.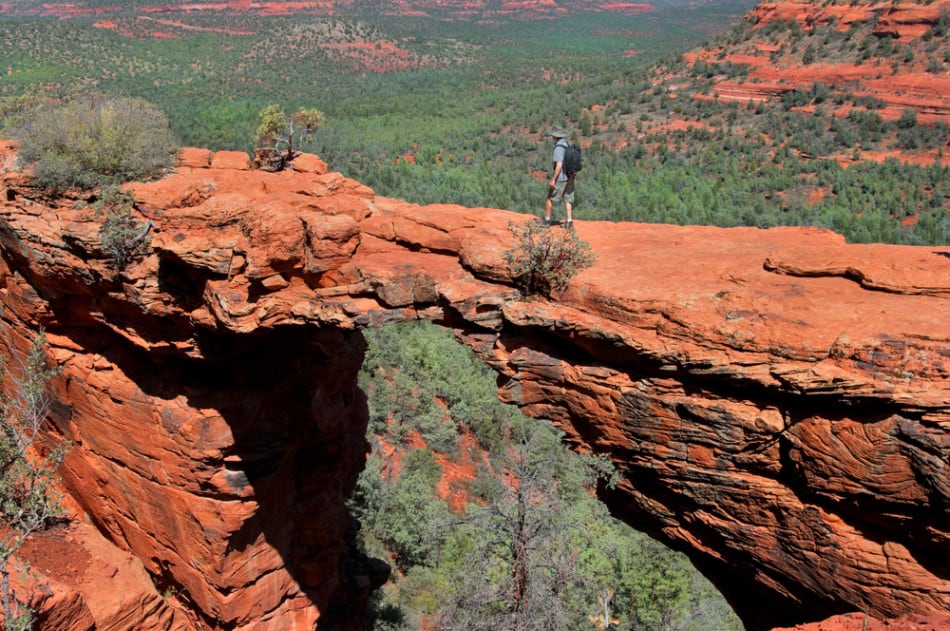 A lot of visitors take this hike because it is just a short but steep hike. The official trailhead starts off the unpaved portion of Dry Creek Road but you need to secure a high clearance vehicle to access, only then you are allowed to park at the Dry Creek Road trailhead at the paved section.
And about 3/4 mile from the parking area the trail will come to a fork and you will turn left, and you'll end up at the base of the bridge. Then you will continue up a natural rock staircase from which you will witness beautiful views of Sedona.
But if you are afraid of heights, this place might trigger your fear. But the good thing is that you need not to hike going to the bridge, you can just take lots of pictures around the area.
Devil's Bridge is a fairly easy hike and you can check out my other recommendations for easy hikes in Sedona.
Do a vortex hike like Airport Mesa
The Airport Mesa Loop trail offers jaw-dropping and awe-inspiring views of Sedona Vortex and Red Rock formations. There is no other hike in Sedona that will give you a 260-degree panoramic view of almost every red rock landmark at an elevation of 4,500 feet.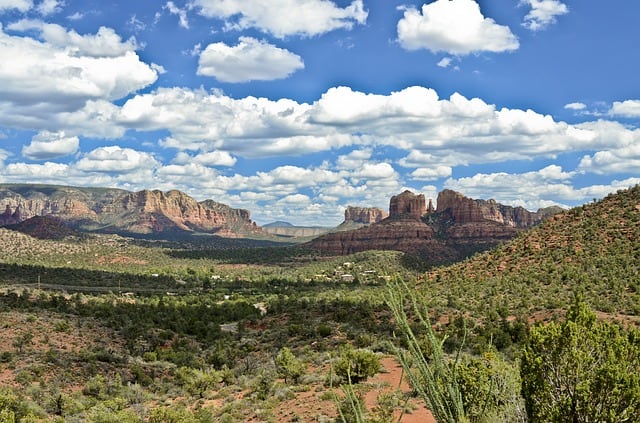 It is called a vortex hike because it is believed that the trees at these magical sites often exhibit swirling or twisting of their trunks because of the powerful vortex energy at the core of a Sedona Vortex.
But before you embark on your journey at Sedona's Vortexes, you need to visit first the Red Rock Visitor Center where you will buy and secure your Red Rock Pass. You will also get all the necessary information and advice from Sedona experts.
To get to the top of the Airport Mesa Vertex, it does not literally involve vertical hiking, but the views from the top are astounding in all directions. You will see a lot of twisted trees and you will also experience one of Sedona's energy centers.
Visit the chapel of holy cross
The Chapel of the Holy Cross is a very popular stop among people who are visiting Sedona. It is a very unique place because believe it or not, it sits among the surrounding red rock formations. The chapel perfectly blends to the environment.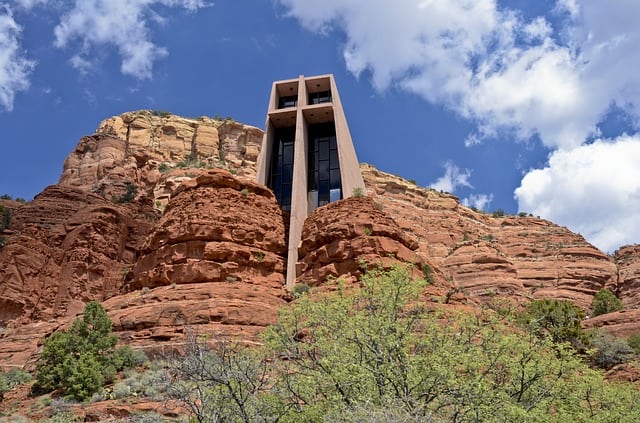 Because it is a very popular stop among tourists and visitors, you need to be early when you go there to avoid overcrowding. The parking space is very limited and the surrounding areas do not have any parking space available.
It is highly suggested that you go there right when they open so you can see some fog rolling out in the colder months which adds a layer of charisma.
There is also a gift shop in the area that is open daily from 10:00 am to 5:00 pm and it is located on the lower floor of the building. A lot of items that you can find in the gift shop are made and produced by local artists.
Oak Creek Canyon hike
One of the many things that you will see at Oak Creek Canyon are the towering red canyon walls and a rushing creek and lush forest. And no matter what time of the year you visit Oak Creek Canyon, it is still a striking sight to see.
People don't come here just to get a glimpse of nature and its wonders, but also to experience ultimate relaxation.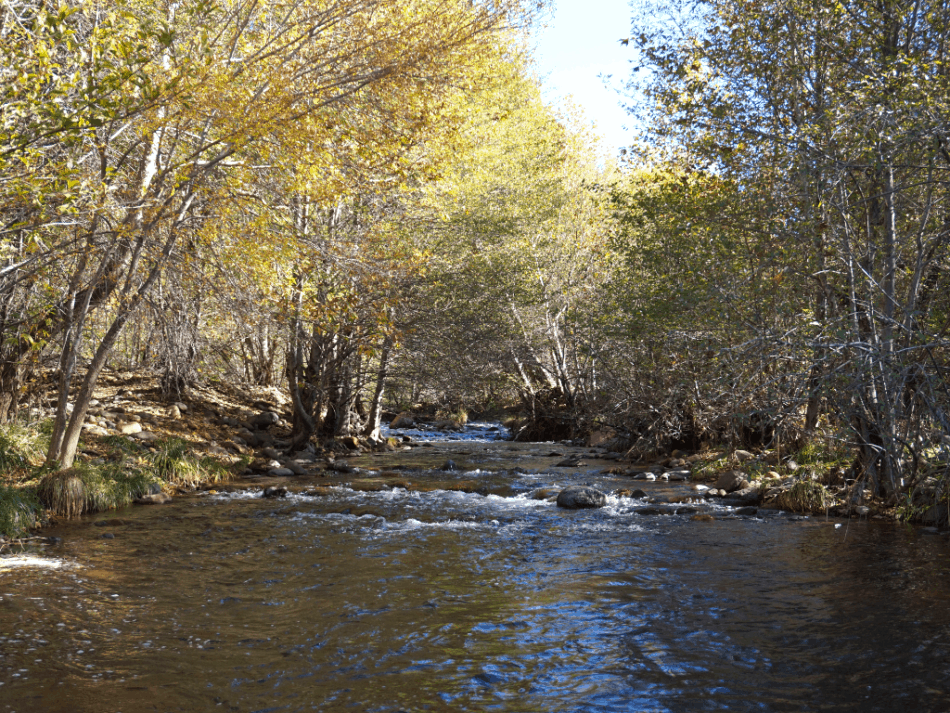 The trail to Oak Creek Canyon is relatively easy for a casual hiker. As a tip, wear water shoes so that you can walk through the rocky creeks.
Tlaquepaque
To complete your Sedona experience, you must pay a visit at the internationally renowned shopping area Tlaquepaque, Sedona's Arts and Crafts Village.
Tlaquepaque (pronounced as T-la-keh-pah-keh) is the most distinctive Sedona shopping experience that you can find in the Southwest.
It has been a Sedona landmark since the 1970's.
Even if you don't want to shop, this is still a beautiful place to stop. The architectural buildings and settings will take you to another place and you will feel transported to a small village.
There are a lot of places to dine and shop ranging from the various mediums of art and knickknacks.
Go on a wine tour around Sedona
To cap off your adventure in Sedona, you should go on a wine tour. Wine tours usually range from 3 hours to 8 hours, or even longer, and are customized according to your group.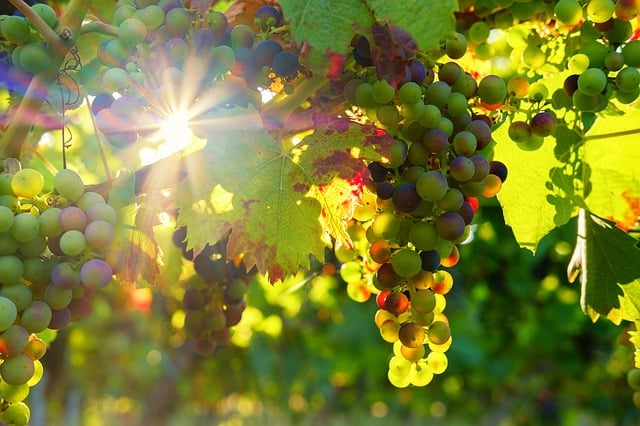 Some tours even give you the flexibility of choice depending on your interests, palette, and budget. The wine tours let you experience at some of Sedona's finest wine bars and wineries.
I have a whole post on the best Arizona Wineries near Sedona. There are some really cool places to visit.
Where to stay in Sedona
Sedona makes for a great weekend escape. Fresh air, beautiful scenery and being in nature does a world of good for the soul. I recommend staying a few nights and even treating yourself with a cabin with a spa pool to relax at night.
There are lots of fantastic Airbnbs in Sedona. There are many beautiful places to stay and this allows you to spend most of your time experiencing Sedona. This is the top rated Sedona Airbnb and a great place to stay with friends.
I stayed at the Amara Resort & Spa This is one of the best Sedona Hotels and it has amazing amenities and is close to everything.
If you are taking a road trip remember to reserve a car in advance using rentalcars.com .
Where to eat in Sedona
Red Rock Cafe
Red Rock cafe is considered as Sedona's premier cafe. They offer a diverse menu using the freshest ingredients.
They quickly became a local favorite for breakfast and lunch, and guests who come to dine at this place always have a positive experience with them. And you should definitely try their all day breakfast and their famous giant Cinnamon Roll.
Casa Sedona Restaurant
Casa Sedona Restaurant serves breakfast only from 7:00 to 10:00 am daily. And if you are not staying at their Inn, you may need to secure a reservation first. When you dine at Casa Sedona, you can eat outdoors beneath crystal blue skies with magnificent red rocks as your view in the morning sun.
Their guests rave about their hearty signature breakfast entrees using the freshest local and organic ingredients available.
You shouldn't miss to try out their Sedona style Eggs Benedict, Truffled Brie Scrambled Eggs, Signature Cinnamon, Ham & Cheese Savory Waffles, to name a few.
Coffee Pot Restaurant
Coffee Pot Restaurant is one of the most popular places to dine in all of Red Rock Country. The overall ambience of the restaurant is informal an comfortable.
They feature a delicious variety of menu items such as their extensive breakfast selection including Eggs Benedict, Belgium waffles, Huevos Rancheros, and a choice of 101 omelette.
The Hudson
The Hudson serves lunch and dinner daily and they take pride on their bruschetta, burgers, salads, hand cut 45 day ages prime steaks, ribs, fresh seafoods, specialty cocktails, wine, and local craft beer.
Aside from their delicious food, their patio dining and spectacular views are the things you look forward on this restaurant that will surely delight both your tummy and eyes.
Tamaliza (to try tamales)
Tamaliza Cade is a small restaurant in Sedona that has a cafeteria style. They claim to have the best food and atmosphere in Sedona. And of course, you shouldn't miss to try on their famous tamales supreme with non-gmo organic ingredients.
Rotten Johnny's
Rotten Johnny's is a low-key eatery in Sedona that serves wood-fired pizzas, chicken wings, shrimp, veggies, to name a few. They proudly serve and lunch and dinner 7 days a week to Sedona, Arizona.
Cucina Rustica
Cucina Rustica is a rustic Italian kitchen in Sedona. They take pride on their 16-years of award-winning cuisine and incredible service. Aside from their array of vegetarian and vegan specialties, classic pasta dishes, and perfectly grilled steaks, they also have an extensive selection of wines.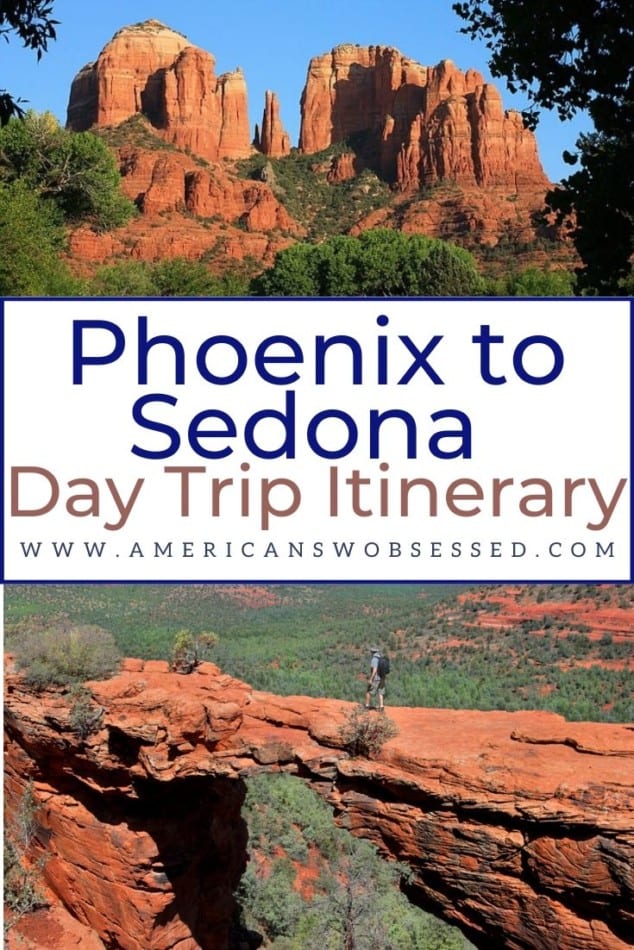 Recent Posts