Grand Canyon Packing List: What to pack for the Grand Canyon
Packing for the Grand Canyon can be challenging. You may be wondering what to wear to the Grand Canyon or what camera to use for the Grand Canyon? The packing list (Grand Canyon) will help you make sure you have everything you need!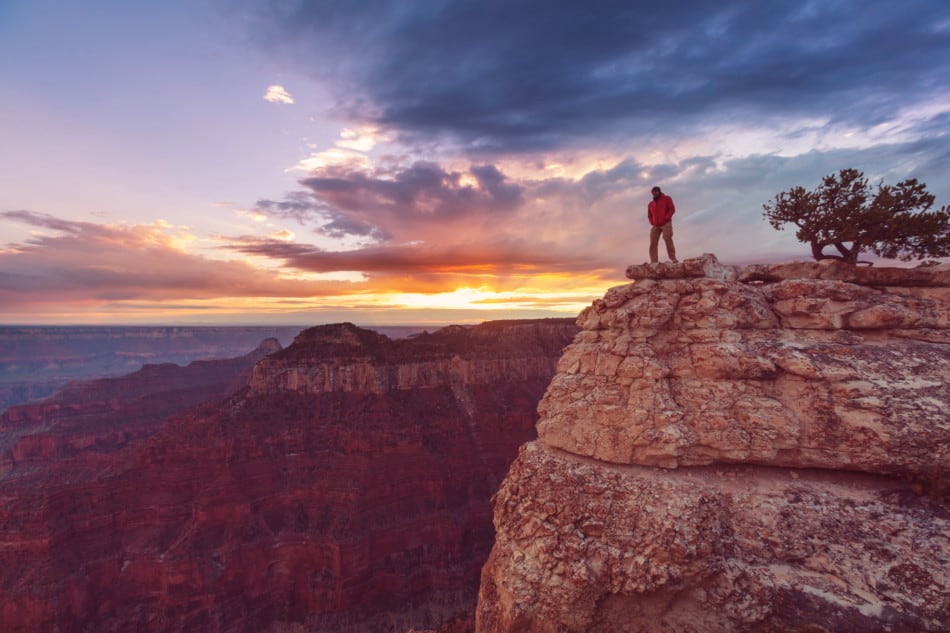 The Grand Canyon is one of the most visited National Parks in America with more than 6 million visitors a year. Its a four hour drive from Phoenix to the Grand Canyon or a five hour drive from Las Vegas to the Grand Canyon so you want to ensure you have everything with you.
I have visited the Grand Canyon numerous times over the last 20 years and I have put together my guide on the Best Time to Visit the Grand Canyon. I also have month to month guides on what to do in the Grand Canyon during that month and what the weather will be like so you can pack accordingly.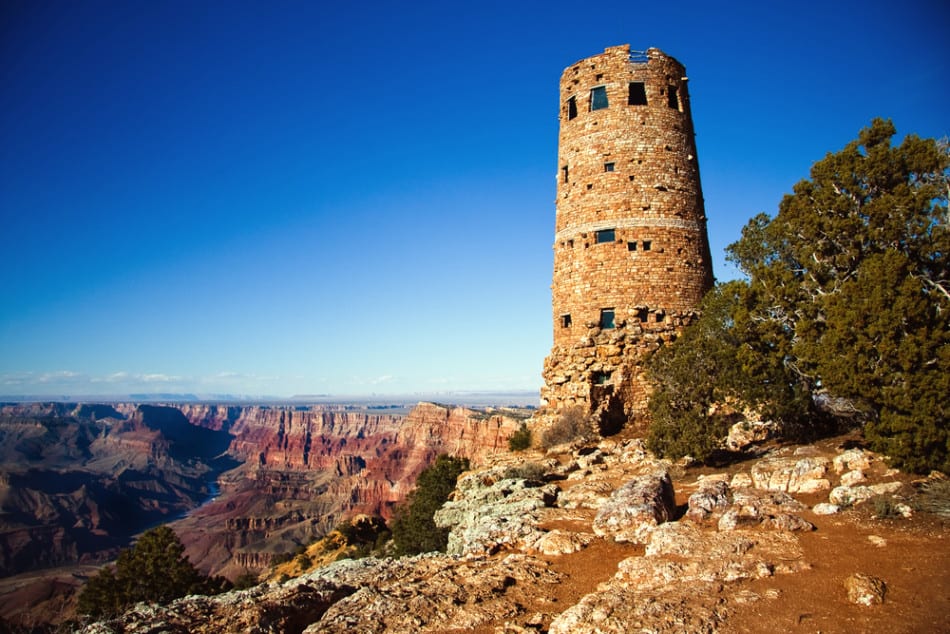 I also have a post on the Best Grand Canyon Viewpoints and where to stay at the Grand Canyon to help you plan your trip.
To visit any of the National Parks in the USA, I recommend buying a National Park Pass. The America the Beautiful Pass is valid for one year and costs $80. Plus 10% of sale proceeds go to the National Park Foundation.
Packing List for the Grand Canyon
Sunscreen
Sunscreen is one of the most important things that should be on your packing list when visiting the Grand Canyon. Since it is located in the Sonoran Desert, you will likely be exposed to the sun.
And the best way to protect your skin from the harsh UV rays is by wearing sunscreen and it is important for all skin types. It protects your skin from damage that occurs over a lifetime and it also prevents facial brown spots and skin discolorations. Here is the one I use.
Sun hat
As much as possible, you want to protect your skin from the harsh UV rays and you may think that wearing sunscreen may not be enough. Well, you can bring a sun hat and wear it to block the bright sun and keep your head cooler.
You want to insure you are not exposed too much to the sun and heat stroke. So in order to avoid that, wear sunscreen and bring a sun hat to your visit to the Grand Canyon. You are not only protecting your face, but your head as well.
Windproof travel umbrella
It is likely that you will experience heavy rain at the Grand Canyon in summer and best to be prepared just in case and bring a windproof travel umbrella.
It does not only protect you from the rain and strong winds, but it also serves as a protection from the heat of the sun.
Day Pack
Day pack is a practical and helpful thing that you'll use for you whole day of visit to the Grand Canyon. It helps you store all your essential stuff like water, umbrella, extra clothes, and whatnot. This is the one I use.
If you plan on buying a daypack that you can use for your outdoor adventures, make sure to pick a sturdy and spacious daypack where you can store all the things you need for a day trip. You can check out my guide to the best day packs for hiking and travel.
Lifestraw Water Bottle
Lifestraw Water Bottle will save you from a tiring day exploring the Grand Canyon. This BPA-free water filter bottle is ideal for travel, camping, hiking, and any other outdoor activities.
It comes in 22 ounce and 1 liter sizes and it protects against bacteria, parasites, and microplastics. And it's reusable so you are also in a way helping the environment from reducing single-use plastics.
Neck Wallet
A neck wallet is another essential item that you must bring in the Grand Canyon. It serves as your compact organizer for your small and essential items like cash, credit cards, keys, passport, and phone.
You can wear it around your neck or under your clothes so it's very accessible and you need not to take out your bag just to get your precious belongings.
Hiking Shoes
Taking care of your feet is a must when hiking in the Grand Canyon. Throwing away a bad and uncomfortable pair of shoes on a hike causes foot pain or injury so you must have at least a good pair of hiking shoes especially if you are into outdoor activities.
Buy a pair of hiking shoes that really fits comfortably on your foot. And remember don't just buy it because it looks good, the most important of all is fit and comfort and those are the two things that you shouldn't compromise. These are the shoes I use for hiking.
Check out my post on the best shoes for hiking the Grand Canyon or my comparison guide of Merrell vs Keen.
Portable Charger
Most of us probably can't live without our phones and you likely can't go an entire day without needing to charge your phone. That is why the world invented portable chargers to help us save our day by charging our mobile phones anytime, anywhere.
And this is particularly a must item when visiting the Grand Canyon since you'll be spending at least half the day exploring the place, taking pictures using your phone and posting it on your social media accounts.
Camera
If you are fond of taking good pictures, then you should definitely bring a camera with you at the Grand Canyon. This is the one I use.
This place is steep-sided canyon carved by the copper-colored Colorado river and it is one of the world's natural wonders. And you shouldn't miss taking a snap while sitting at the edge of its towering cliffs using your camera.
Electrolytes
If you feel that water isn't enough to quench your thirst during a hot visit in the Grand Canyon, then you can bring electrolytes instead.
It is vital for the normal functioning of the body and electrolyte imbalance can cause weakness and can greatly affect overall health.
Hiking Sandals
The weather in the Grand Canyon can spike up to 30 degrees Celsius and wearing of hiking shoes or boots may bring much discomfort in a hot weather condition. Instead, you can bring a good and sturdy pair of hiking shoes that are totally breathable and comfortable. I love these hiking shoes.
Travel Insurance
Travel insurance is very important especially if you are traveling miles away. This benefits you from medical emergencies, flight cancellations, lost or stolen luggage, and other things. Your future self will definitely thank you later for being equipped and ready with a travel insurance. 
Before you leave for your trip make sure you have a valid Travel Insurance Policy because accidents happen on the road. I have used World Nomads when I travel since 2015 when I went to Africa and I love them.
Getting coverage is important as you never know what will happen and need assistance when you are more than a hundred miles from home in case of an accident, sickness, theft, etc.
Get a travel insurance quote for your trip here.
Waterproof Phone Case
There are several lakes that you can find in the Grand Canyon and bringing a waterproof phone case will save your phone from accidental drops into the water.
Aside from that, it can also keep your phone safe from scratches and shock that could potentially damage your phone. 
First Aid Kit
First Aid Kits will be your best friend when it comes to emergencies. In fact, It is an essential piece of equipment, regardless if you are at home or traveling.
And this will save you from unexpected injuries that you might possibly incur while visiting the Grand Canyon such as scrapes and sprains. As any newbie or experienced traveler, things can occasionally go wrong so it is very important that you bring your own first aid kit.
Travel Neck Pillow
If you are traveling from a far town/city, it is important that you bring a travel neck pillow as this will save you from unwanted stiff neck.
There are a lot of inexpensive yet quality neck pillows that you can buy online (to save time) or from your local department store.
Toiletry Bag
If there's one thing that you must not forget in your travel essentials, that would be your toiletry bag.
This is great for keeping all of your stuff organized. It also minimizes the issue of spills. If one of your bottles pops open at least the spill will be contained to your toiletry bag.
Insect Repellent
An insect repellent will help you protect from mosquito bites that spread malaria and other diseases. There are insect repellents available in the market that you can use on your skin and clothes to keep insects away. Definitely a must during the warmer months at the Grand Canyon.
Kindle
Kindle uses a series of e-readers designed and marketed by Amazon. Basically, this is a device where you can store your e-books and read them wherever you are. So instead of bringing books on your trip, just bring a kindle where you can store hundreds of books and you can save some space from your pack.
I cannot live without my kindle. On vacation I would rather read for an hour before bed than turn on the TV. I also love to read in the car on a road trip. This is the one I have and this is the book I just finished reading.
What not to bring to the Grand Canyon
A Winter coat
The Grand Canyon has fairly nice weather and you won't need your winter clothes with you unless of course you have plans of heading down to the base of the canyon during winter.
I recommend bringing light layers. Wear a t-shirt, plus a cardigan or hoodie, and then a fleece for early morning sunrises or in the evenings after sunset. This is what I throw over my clothes at night to keep me warm. Its perfect for a cool morning as well.
Towels
And by towels, what I mean is do not bring large-sized towels because it will only take up too much space on your pack. Instead, opt for a smaller towel that you can use to wipe your sweat or any dirt.
Valuables
The last thing that you really want to happen when visiting the Grand Canyon is losing your valuables like your expensive jewelry and watches that cost an arm and a leg. Instead, just bring the necessary valuables like your phone or less expensive items.
Uncomfortable shoes
Seriously, you won't be needing your high-heeled shoes when you are visiting the Grand Canyon. You will most likely be doing a lot of walking and hiking around the area so wear your most comfortable pair of shoes.
If you are planning to do any of the day hikes in the Grand Canyon, check out my post on the best hiking shoes for the Grand Canyon.
Don't pack too much stuff
Packing too much stuff will only give you backache as you will be doing a lot of physical activities in the Grand Canyon such as hiking and walking. Instead, bring only the most essential stuff that you can bring and travel light .
I hope you've enjoyed this list of essential items for the Grand Canyon. Its always good to know what to bring and what not to bring to the Grand Canyon. I hope you enjoy your trip!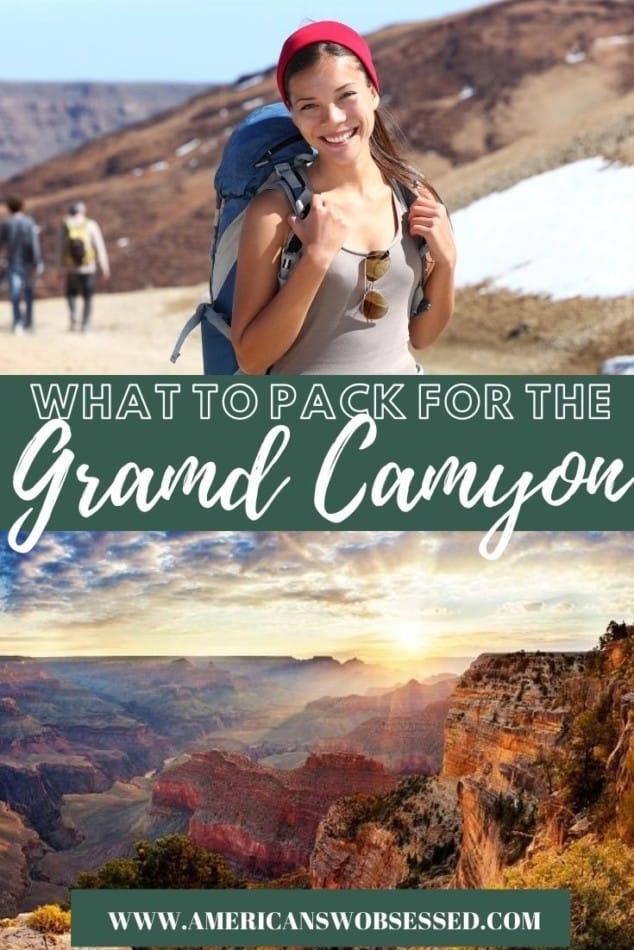 Recent Posts