5 Star Resorts in Arizona: Luxury Hotels Resorts
Best Arizona Resorts: Are you looking for the best resorts in Arizona? There are so many beautiful resorts in Arizona you really must see to believe.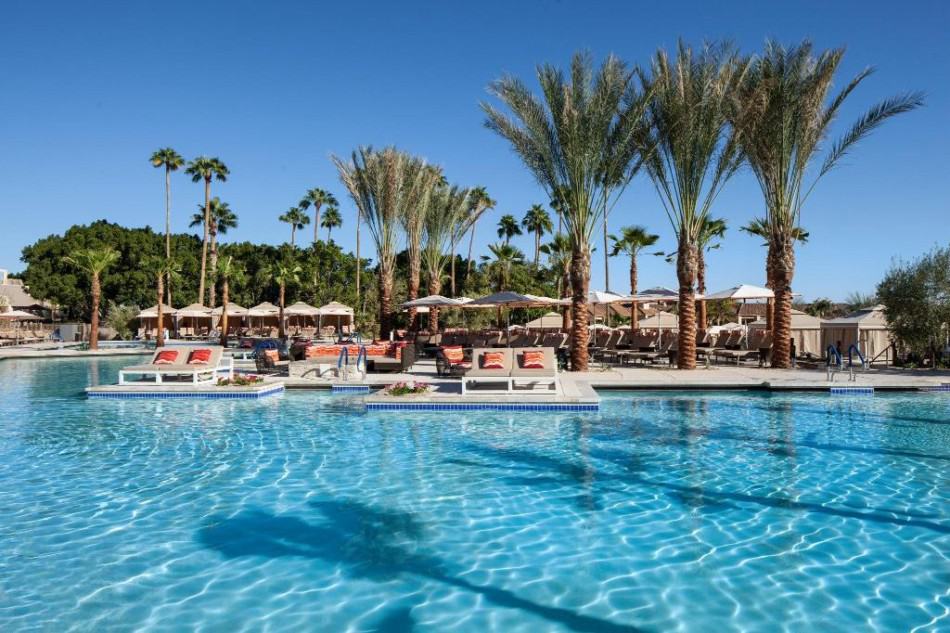 This list of the top 10 resorts in Arizona plus a few extra to make sure we cover the entire state and the top resorts in Arizona.
There are a lot of Arizona vacation resorts you can visit and I have written about the best 5 star hotels in Phoenix and the Best Hotels in Phoenix with pools if you want to check those posts out.
This list is talking only about the best hotel resorts in Arizona.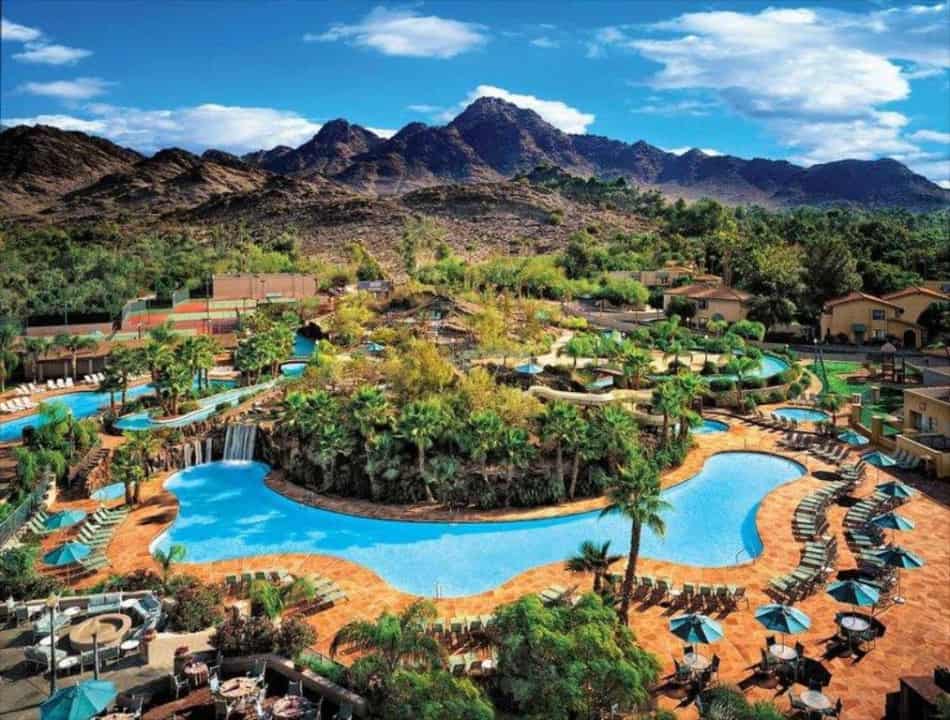 On this list you will find Arizona vacation resorts, Arizona desert resort, Arizona mountain resorts, Arizona all inclusive resorts, Arizona beach resort, and luxury resorts Arizona. All the best places to stay in Arizona.
The Best Arizona Luxury Resorts

Amara Resort & Spa
Amara Resort is a AAA Four-Diamond resort that is situated in the uptown area of Sedona, Arizona. Their 100 stylish guestrooms and suites have a touch of Sedona's Native American heritage.
Some rooms have private balconies, while others offer pool views.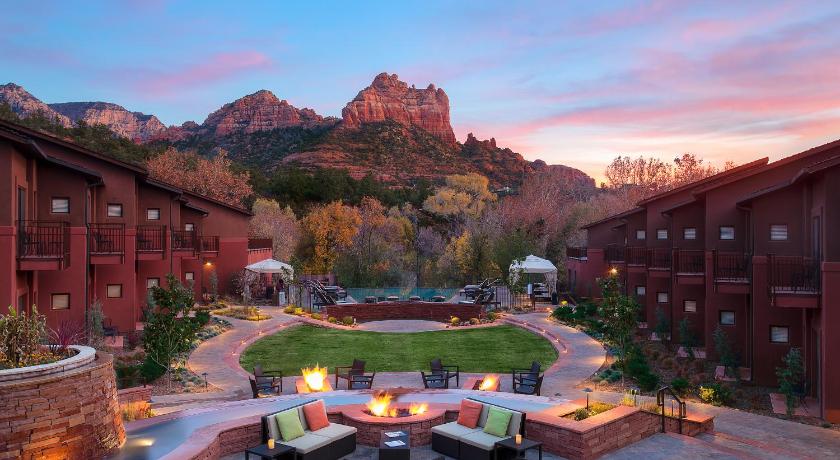 Aside from their cozy accommodations, Amara Resort and Spa lets you enjoy an authentic taste of Sedona at their SaltRock Southwest Kitchen. The restaurant has an open, airy, casual, and bright ambiance.
One of their best dishes includes Seafood Aguachile, Grilled Baby Octopus, and Aerated Beer Cheese.
Relax, Release, and renew your body at their award-winning Sedona Spa. Their massage therapists provide a variety of massage and body services to remove stress and relieve muscle and joint pain.
Or you can opt to soak on their infinity pool and gaze at the nightly starts in the courtyard while snacking some s'mores.
Hacienda Del Sol Guest Ranch Resort
Hacienda Del Sol Guest Ranch Resort will let you experience authentic western ambiance in Tucson Arizona.
It is a historic hotel which is listed in the National Registry of Historic Places in Arizona and even the likes of Spencer Tracy and Katherine Hepburn are among the many famous personalities that have strolled on the grounds of this luxury resort.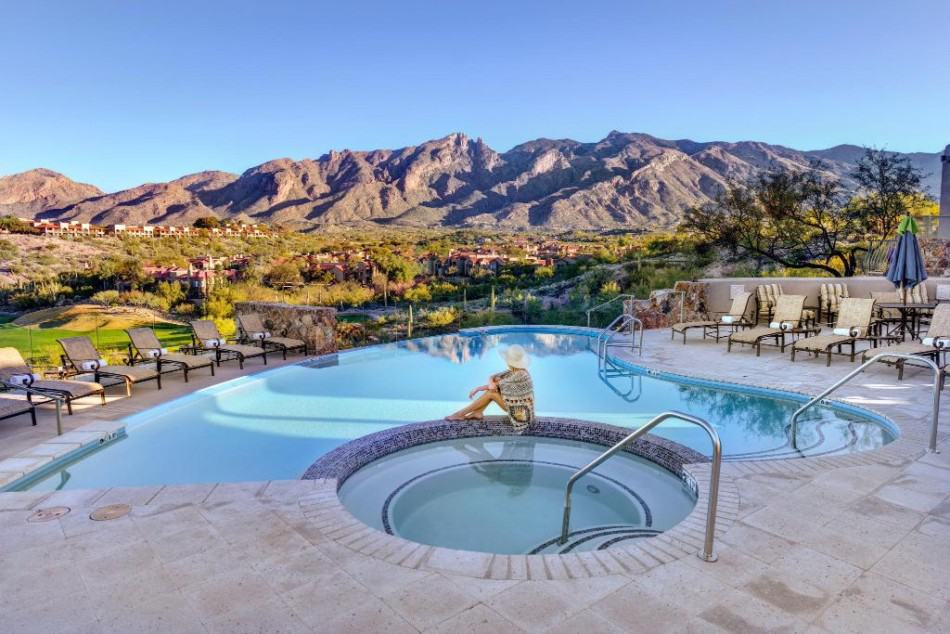 The rooms, suites, and casitas are surrounded by botanical gardens and natural desert landscape, plus it is fully equipped with air conditioning, private balcony, flat screen TV, refrigerator, safe box, and more.
You can dive into the pool for a refreshing swim or unwind in the Jacuzzi as you gaze in the stunning Santa Catalina Mountains. Or perhaps you can pamper yourself with rejuvenating spa treatments that will make stress disappear.

Twin Arrows Navajo Resort
Twin Arrows Resort is Northern Arizona's premier resort destination. They offer a luxury hotel complemented with all of the amenities and essentials to make your stay memorable and worthwhile.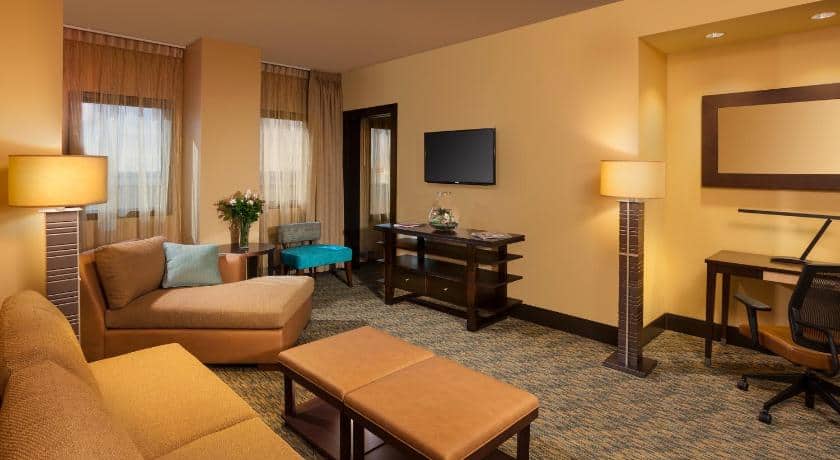 In addition to that, they also have well-appointed guest rooms, gourmet dining, culturally infused casual dining, a fitness center, heated indoor pool, and over 10,000 sq ft of state-of-the-art meeting space.
They also feature 4 restaurants inside the resort that will make you taste perfection, ranging from exquisite fine dining to quick delicious bite to eat, they basically cater all your gastronomic delights.

Casino Del Sol Resort, Spa and Conference Center
Casino Del Sol is rated as a four star resort and a Four-Diamond Triple AAA resort that is located in the secluded mesquites of the high desert. It features 215 elegant rooms and suites plus an array of world-class amenities and services.
The suites are well-designed that have separate living and sleeping rooms. Each suite room has a large, flat-panel, high-definition television, and comfy furniture and furnishings.
The living room contains a spacious working area that is placed beside floor to ceiling windows and sliding floors to give you a visual and spiritual inspiration even while you are working.
The large bathroom has a separate full-body walk-in shower and whirlpool to give you that spacious and relaxing feeling when taking a bath.
Casino Del Sol is also proud various dining options from delicious food to amazing beverages. Their legendary steakhouse- PY Steakhouse, is a multiple Forbes Four-Star and Wine Spectator winner.
Bellissimo Ristorante Italiano, on the other hand, features bread and pasta made fresh every day.
And if you are craving for Asian cuisine, a fabulous fusion of Asian delight at Ume Restaurant awaits you. They have fresh sushi and Japanese dishes alongside a full Chinese menu here.

Sheraton Wild Horse Pass Resort & Spa
Sheraton Wild Horse Resort is a premier Native-American owned luxury resort in Arizona. Every detail and design of this resort is patterned by the Pima and Maricopa tribes of Arizona.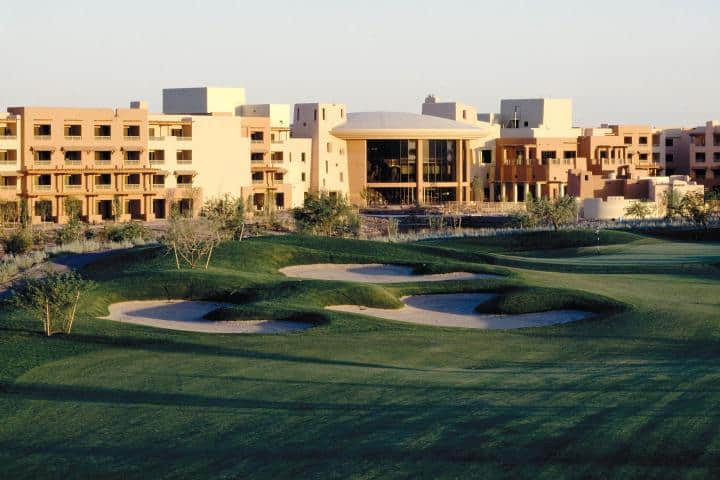 This AAA Four Diamond resort is complete with amenities such as their Aji Spa with private pool and cafe, and a Whirlwind Golf Club.
Guests can also enjoy outdoor activities such as horseback riding at the Koli Equestrian Center that offers lessons, trail rides, and outdoor events, or play tennis, do jogging and walking around the resort.
Guests can choose from their available five restaurants that offer different dishes. The Kai Restaurant features a menu rich in creativity, history, and Native American culture, while Kos'in Restaurant features comfort food for breakfast, lunch, and dinner.

Hilton Sedona Resort at Bell Rock
Warm service, vast amenities, and pet-friendly – that's what Hilton Sedona Resort promises to its guests. This resort hotel is set in a magical location with stunning landscape that is ideal for you next adventure in the red rock country.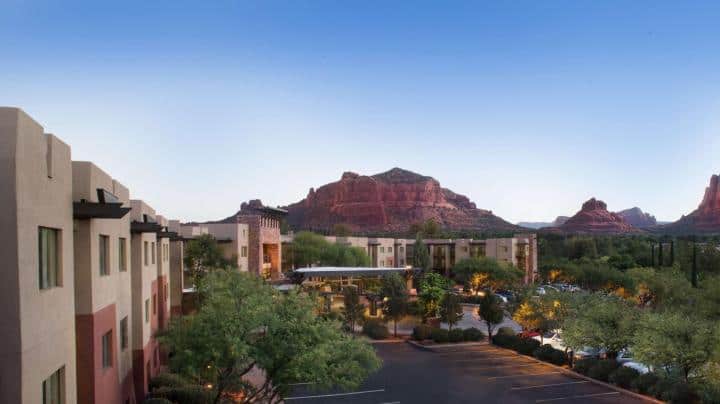 This resort has a total of 221 modern rooms and suites all with a fireplace and kitchenette. Their suites have abundant space and stunning views over the surrounding red rock landscape and golf greens.
You can either choose from suites with a view, premium suites, or accessible premium suites.
Guests can also easily book at the Eforea Spa that is a 25,000 sq ft spa wellness center that offers world-renowned treatments, physical therapy, and nail services, and more.
And you can even create your own body scrub to help you skin look and feel smoother and more vibrant.

Poco Diablo Resort
Poco Diablo Resort is an affordable and comfortable full service hotel and spa in Sedona, Arizona. As you unwind at this resort, you will be surrounded by the marvelous and spectacular red-rock monoliths.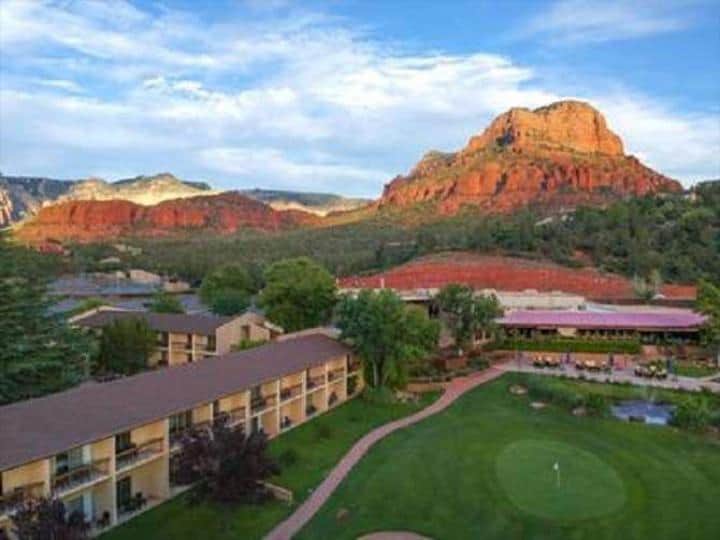 The amenities are also impeccable such as a heated outdoor pool, whirlpool spa. Or you can book for a mani pedi session at their full service spa that also offers facial and massage.
Outdoor lovers will also love Poco Diablo because they do have four tennis courts in which you can play, or you can grab a workout in their state-of-the-art fitness center.
Their newest offering to their guests is the opening of their TC's Bar and Grill that offers new and innovative menu for breakfast, lunch, dinner, or drinks while enjoying a casual and fun atmosphere.

Enchantment Resort Sedona
This luxurious and award-winning resort has just recently celebrated their 30 years of offering accommodations and great services to all their guests. And one of the things that makes this resort unique from others is their Indigenous selection of activities, inspired by the Native American tribes.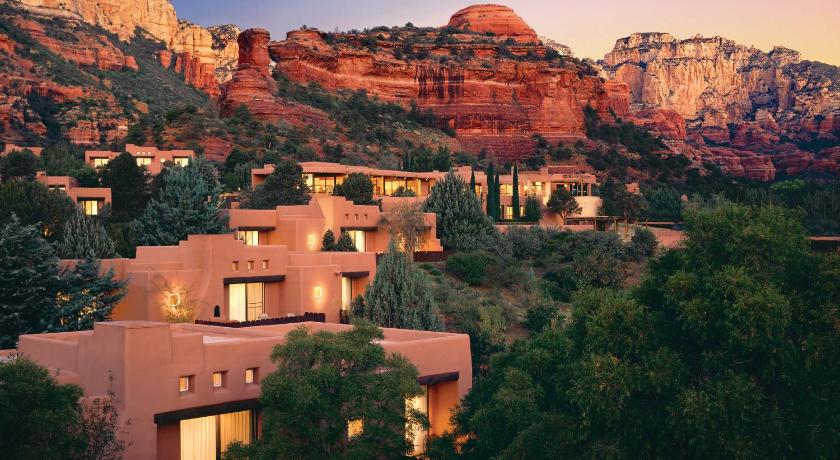 All rooms feature a private deck or patio that affords the view of the Boynton Canyon, plus the cozy fireplaces and lavish furnishings add the perfect ambiance to the stay.
Enchantment Resort has one of the best restaurants in Arizona. The seasonal menus and award-winning dishes are personally prepared by their renowned culinary team.
And for guests 16 years and above, you can indulge in their spa services and treatments that will surely restore you mind, body, and soul. In fact, their Mii amo, is named as the #1 destination resort and spa by Travel + Leisure for two consecutive years.

L'Auberge de Sedona Resort & Spa
L'Auberge de Sedona Resort is one of the most beautiful hotels in the world that has a scenic backdrop that will surely take your breath away.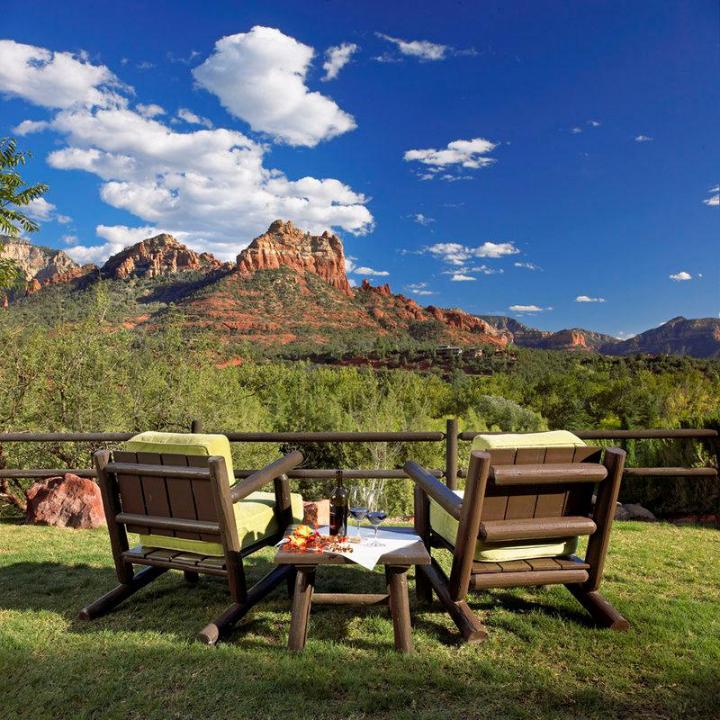 All their cottages are perfectly nestled under a canopy of sycamore trees inside the majestic Red Rock country. Every cottage, suite, and room highlight the different aspects of the property such as the views, spa, and creek. Each cottage has a fireplace and private decks.
This resort is also a great pick for people who want experience exquisite cuisine. Their all-day menu includes seasonal favorites such as Heirloom Tomato & Strawberry Gazpacho will be served daily on the terraced patio.

The Ritz-Carlton, Dove Mountain
The Ritz-Carlton is the perfect place to stay for luxury travelers who want to escape from busy city and be with nature. It is situated among the Tortolita Mountains and you can't help but admire the landscape the surrounds this resort.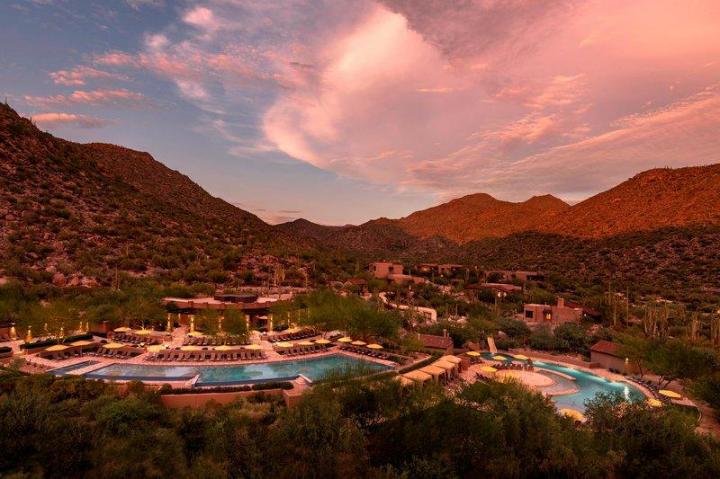 In addition to being a premier accommodation in Tucson, Arizona, you can also hike, bike, and play golf at the Ritz Carlton. There are more than 20 miles of trails, tennis courts, waterslides, and ranger-led tours waiting for you to experience.
Guests can take advantage of the unlimited use of sports equipment and take fitness classes.

Hyatt Regency Scottsdale Resort & Spa at Gainey Ranch
If you are looking for a place to stay a little further away in town, Hyatt Regency Scottsdale Resort is a great choice for you. It has all the luxurious amenities that you need for you whole stay, plus it is situated in the Sonoran Desert.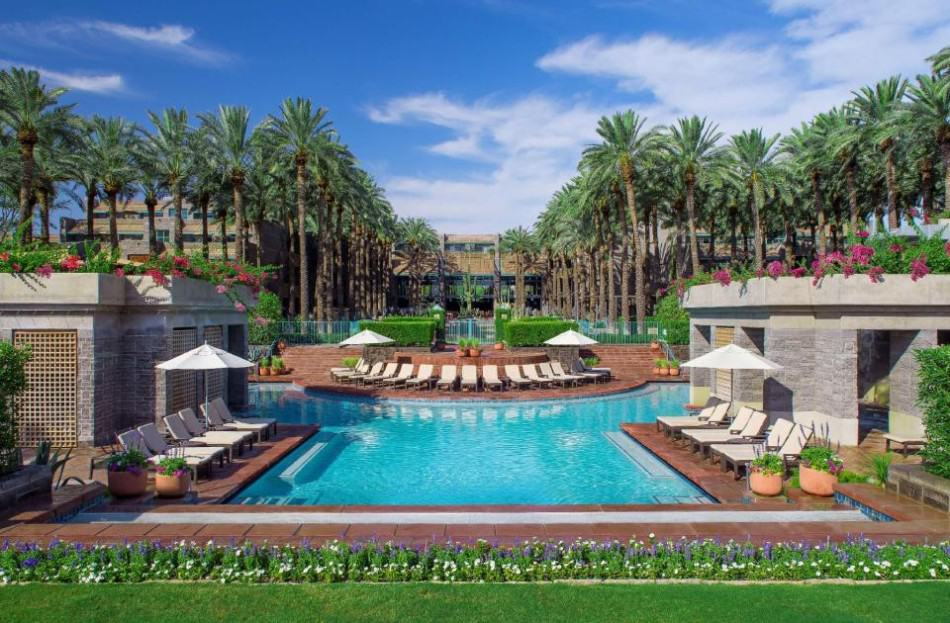 The rooms and suites have balconies and terraces that lets you experience sunsets, mountain, and golf course views. And to make your whole stay even more memorable, you have to experience some of the best dining spots at the Hyatt Regency.
You can also splash into their 2.5 acre water playground complete with a sand beach, and 3-story, high speed waterslide. Surely, kids and kids-at-heart will love this resort.

Miraval Arizona Resort and Spa
Miraval Resort is a wellness destination in southern Arizona. This resort's top priority is to nourish the guests' spiritual health and enhance physical immunity. The suites and villas have amazing patios and gourmet kitchens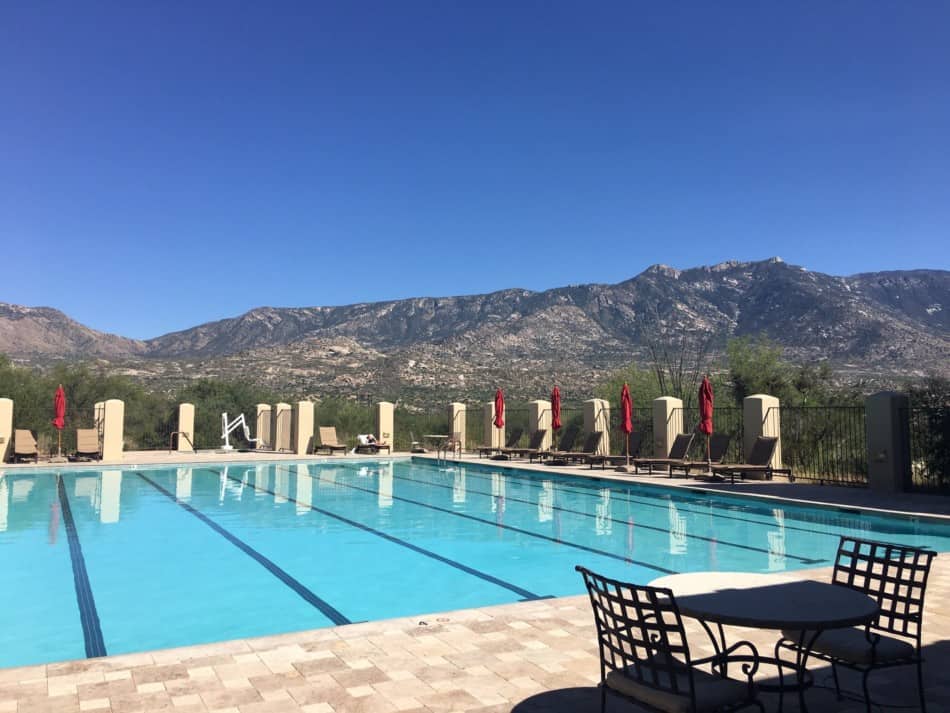 Beyond being a destination resort in Arizona, there are mindful activities that will balance your mind. They have an array of mindful activities and experiences waiting for you.
Royal Palms Resort and Spa in the Unbound Collection by Hyatt
The Royal Palms Resort is set amongst lush trees with a marvelous mountain backdrop, this commendable hideaway resort gives you that kind of satisfaction you might feel upon seeing an oasis after walking in the desert for a while.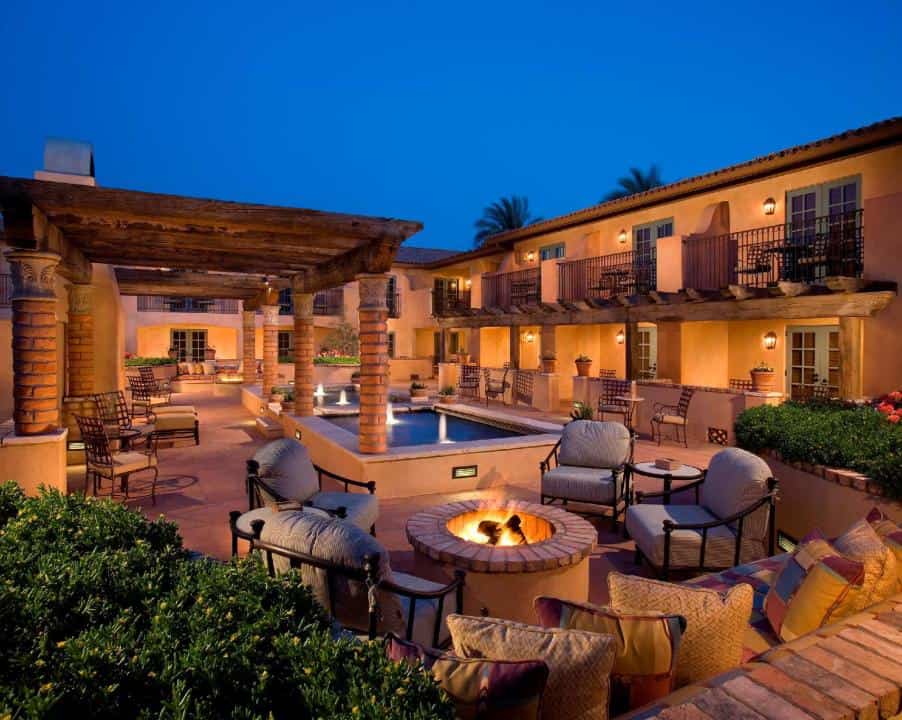 This luxury resort hotel in Phoenix has Spanish accents and decorations. We're talking about its beautiful stone walkways and rustic water fountains that add appeal to the resort.
Every room is equipped with everything you might need, spells opulence. Thanks to its highly detailed interior and luxe amenities.
Arizona Biltmore A Waldorf Astoria Resort
The lush gardens of the Arizona Biltmore are 39 acres of resort hotel that will provide you a warm and exciting atmosphere that you will truly remember for the rest of your life.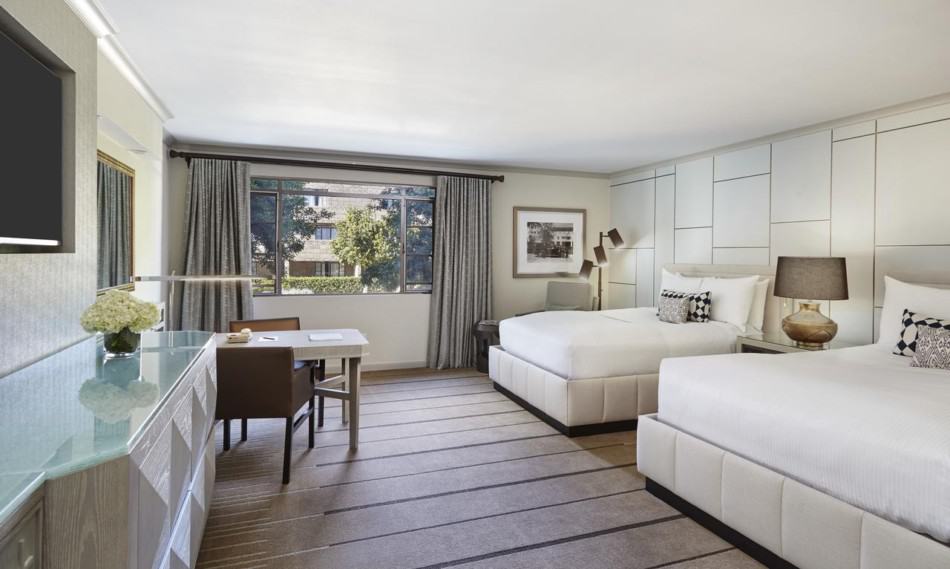 Since it was first opened in 1929, Arizona Biltmore has been serving guests with reliable and exceptionally high service.
Their breathtaking rooms, villas, suites, and villas will provide you a cozy feeling complete with amenities such as a flat-screen TV and private bathroom.
All their rooms will give you a sophisticated space for you to relax and unwind with elegant furnishings. Other selected rooms have a patio or balcony surrounded by manicured green space.
You can also pamper yourself and discover the art of relaxation and wellness at their award winning Spa Baltimore.
This calming destination will truly invigorate your soul and awaken your senses. You can choose from authentic, modern, and traditional spa therapies that will help you achieve tranquility.
After all, your health and wellness should be your top priority.
Arizona Grand Resort – The Best Resort Pools in Phoenix, Arizona
Fun is what will welcome you at Arizona Grand Resort. This family-friendly resort hotel is perfect for families and traveling groups. All suites are air-conditioned and feature cable television, a sofa bed, and a mini-bar.
Oasis Water Park is located in the Arizona Grand Resort. This park is voted by the Travel Channel as one of the country's Top 10 Water Parks, Arizona Grand Resort & Spa's expansive, wild and fun Oasis Water Park has something for kids of all ages, making it perfect for your next family getaway.
Built across 7 acres, this premium water park boasts 8-story thrill slides, a giant wave pool, a 25 person hot tub, the Valley's only side-by-side active river, and Wild Cat Springs which is perfect for younger children.
Make sure to make a splash at the water park! The water park includes a wave pool and lazy river so you won't run out of fun things to do in this luxury hotel.
DoubleTree by Hilton Paradise Valley Resort Scottsdale
There is never a dull moment when you stay at DoubleTree by Hilton. Aside from enjoying the attractions in Phoenix, Arizona, you can also enjoy a number of amenities that this hotel can offer you.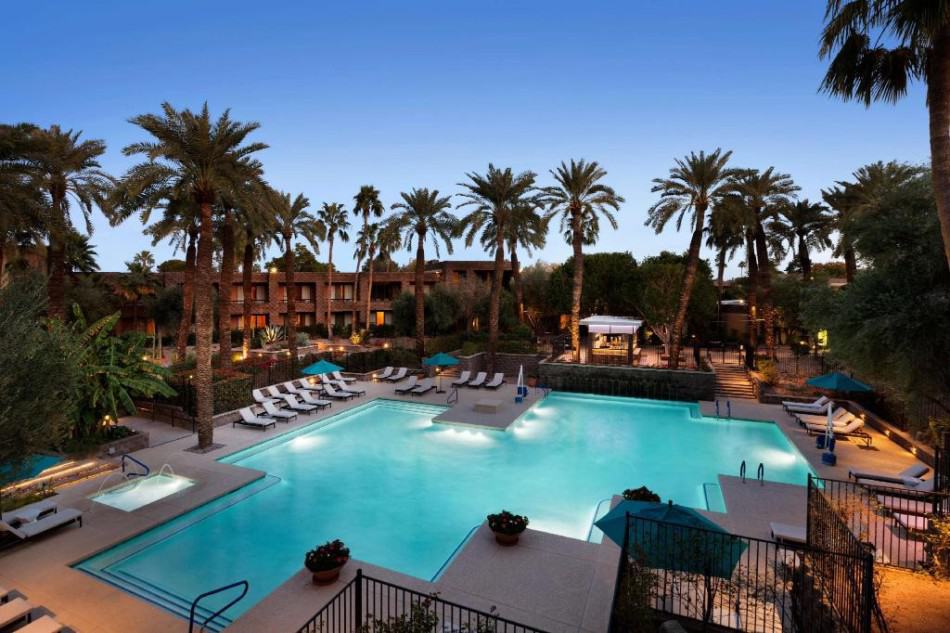 You can swim in one of their two outdoor pools and you can relax and drink wine on the poolside. There is also a seating area with shade where you can lounge and watch being surrounded by lavish courtyards, cacti and palm trees.
And if you are into sports, you can play tennis and gold at this resort since the area is popular for golfing.
And after a whole day of swimming and playing sports, you can refuel by dining at Asadero Cocina and Cantina restaurant that offers southwestern cuisine and it will surely fill your tummies with delight.
For some outdoor entertainment, visit the nearby South Mountain Preserve, the world's largest municipal park. It also happens to be the second most visited attraction in entire Arizona.
Canyon Ranch Tucson
Canyon Ranch is more than a resort that provides a place for relaxation for visitors. It is actually a wellness resort that will take away all the stress from your busy life and offers a peculiar experience of relaxation and renewal.
The overall environment and atmosphere inside the resort invite you to take time away and focus on what is really important-health and happiness.
They just newly renovated their accommodations so you can expect that they are more beautiful than ever. The guest rooms have a modern and airy feeling plus the amenities that will make your stay pleasurable.
You can choose either from their Deluxe or Executive rooms, Luxury suites, the splendid Casa Grande or in their private enclave – The Reserve.
Canyon Ranch also offers one of the best spa services that you will find in Arizona. You can choose from their spa treatments like neuromuscular therapy, body rituals, tanning treatments, pedicures, and more.
What makes this resort even more amazing is that it caters to every kind of travel, whether you are a couple who wants to have quality time together or just simply alone.
Conclusion: Best Arizona Resorts
I hope you have enjoyed this list of beautiful resorts in Arizona. Honestly, the resorts in Arizona are top notch and if you pick any of these you are sure to enjoy your time there.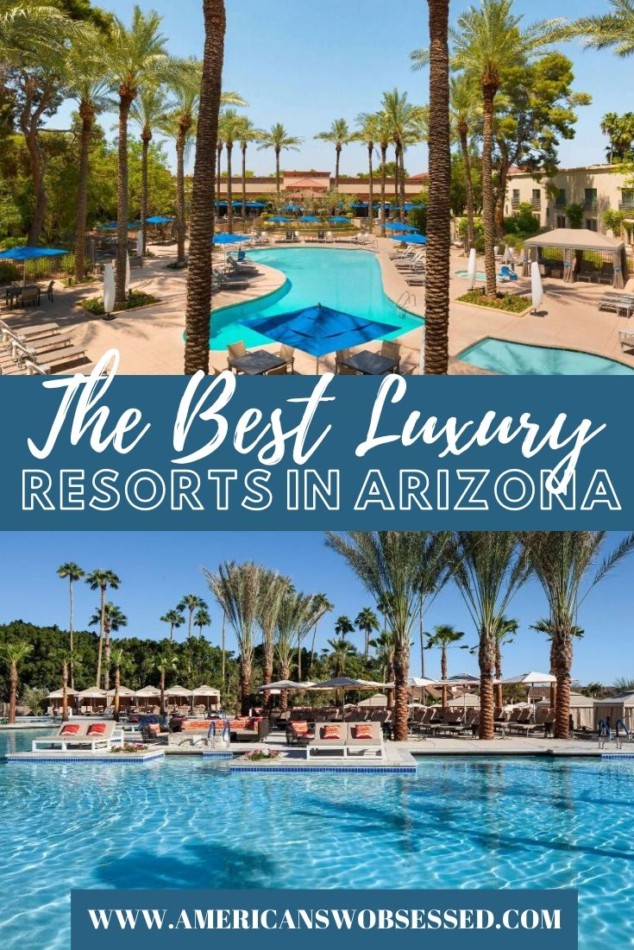 Continue Reading more on my website:
How to Enjoy the Drive From Phoenix to Sedona (and What to Do Once You Get There)
101 Things To Do in Phoenix, Arizona
Recent Posts