101 Things To Do in Phoenix and the surrounding area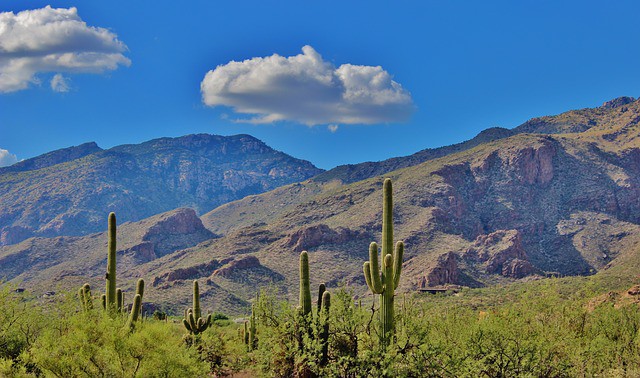 Taking a trip to Phoenix, Arizona? There are so many things to do in Phoenix and the surrounding areas of Scottsdale, Tempe, and Mesa.

I've also included a few things that are close to Phoenix on this list. You can't visit Arizona without visiting the Grand Canyon.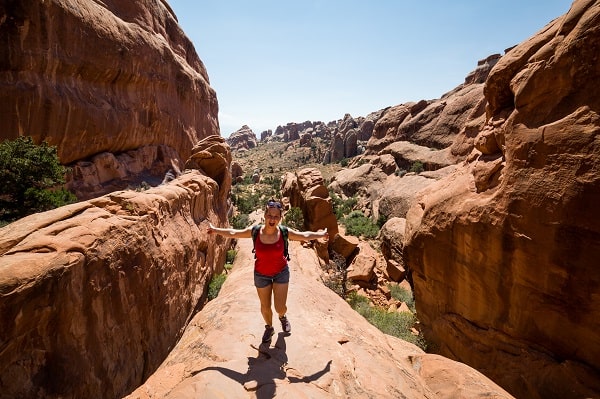 Visit the Desert Botanical Garden

The glorious Desert Botanical Garden is located at the north end of Papago Park where a lot of desert species have been collected from around the world. There are 50,000 plants in all and there are desert plants coming from Australia, South America, and California.

Learn about the indigenous tribes of Arizona at the Heard Museum

The Heard Museum was founded in 1929 and is famed for its award-winning exhibits. And don't miss to check out the seven-metre mural or the full-sized Navajo hogan.
And if you are visiting in February, they have an event called Hispanic El Mercado des Las Artes, or if you are visiting in early March, you may catch the Indian Fair and Market where it showcases hundreds of Native American artists. Check out my post on the 15 Indian Ruins in Arizona.

Tour at the highly rated Phoenix Zoo with your whole family

People of all ages will surely enjoy the highly-rated Phoenix Zoo where it keeps species that are comfortable in Phoenix's hot desert climate.
The main areas are divided into four different trails namely: Arizona Trail, Africa Trail, Tropics Trail, and Children's Trail. 

Embark on a backpacking and hiking tour at Scottsdale for 3 days to the Grand Canyon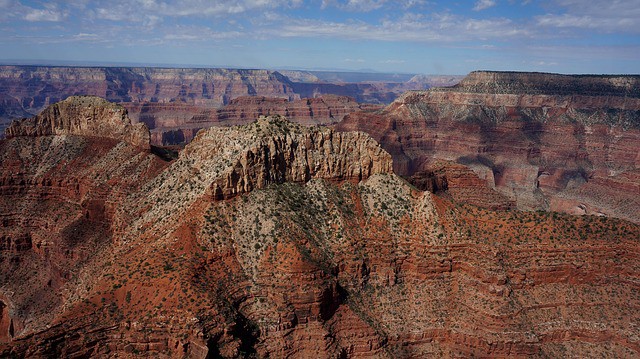 If you are an outdoor person who loves to embark on a 3-day hiking tour to the famous Grand Canyon National Park, this activity is definitely for you.
For the 1st day, you will begin your hiking adventure at the South Kaibab Trailhead and enjoy a 7.5-mile trail that descends over 4,800 feet down to the canyon floor.
For Day 2, you will be heading to the Indian Gardens where you will enjoy a wonderful afternoon hike. And on the last day, you will be heading to the rim and the Grand Canyon Village.

This outdoor adventure may be too pricey but it is definitely worth it because it includes a round-trip transportation from Scottsdale, as well as the entrance and permit fees for the Grand Canyon. And if you don't have hiking gear with you, they will be the one to provide the backpacking equipment such as a backpack, sleeping bag, sleeping pad, trekking poles, and a double occupancy tent. Breakfast, lunch, and dinner are also provided!
Check out my post on the Best Grand Canyon Viewpoint!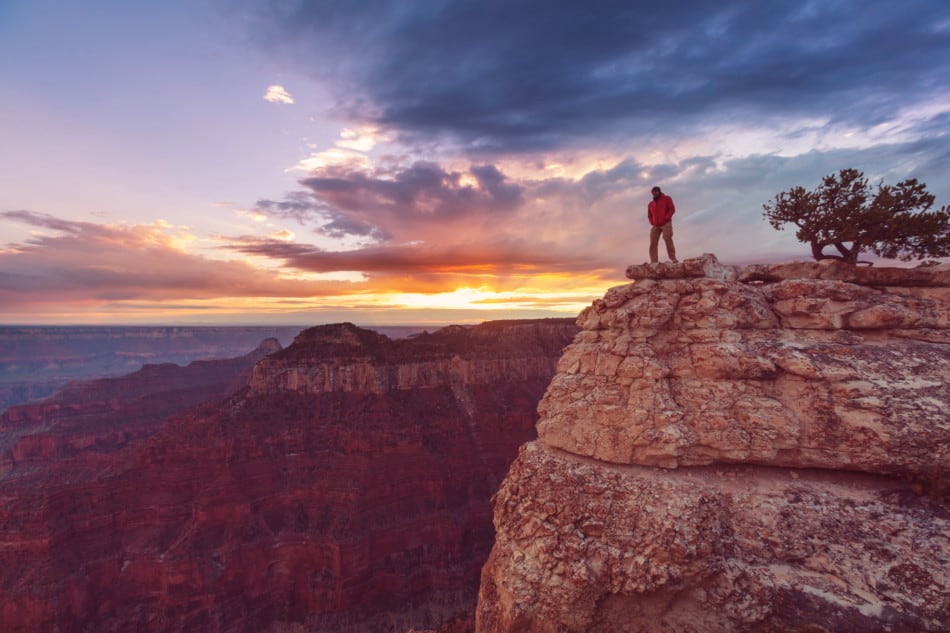 This activity will test your agility because your hand will either paddle a kayak or maneuver a stand-up paddle board on the beautiful Saguaro Lake.
This tour is suitable for all ages and you will take the time to appreciate the surrounding mountain peaks and giant Saguaro cactus. Plus, this activity is safe because the inflatable kayaks are stable and easy to maneuver. 
The Outlets at Anthem in Phoenix is just located 10 minutes north of Loop 101 where you can score from 30 to 70% off retail prices. There re more than 75 brand name stores that you can choose from. Plus they have a covered parking and resort-style restrooms, as well as a fabulous foo court.
Let your eyes enjoy the visual arts at the Phoenix Art Museum

The Phoenix Art Museum was inaugurated in 1959 and is known for its wealth of modern art, by the likes of Picasso, Alexander Calder, Georgia O'Keeffe, Henry Moore and Henri Rousseau.
Their European collection covers Renaissance and Impressionist painting. You can also find in this museum some of the works by Frida Kahlo and Diego Rivera. So if you are into arts, this place is definitely for you. 
Amuse your whole family with Castles N' Coasters Theme Park

This fun theme park is just located right by the Metrocenter mall and their most popular ride is the Desert Storm which is a double looping roller coaster that will surely make your heart skip a beat.
There are other amusements that you can try if you're not a fan of riding roller coasters such as huge video arcade, bumper cars and boats, a swinging Viking shop, a 40-metre drop tower, and a lot more. 

Take a musical trip at the Musical Instrument Museum 10

MIM has instruments from almost 200 different countries that will surely enrich your musical soul.
Aside from displaying more than 6,800 pieces from Asia, Africa, the Middle East, Europe, Oceania, Latin America, and the United States, they also have a performance venue, booking artists from around the world. 

Tour at the Orpheum Theater

The Orpheum Theater offers tour every other Tuesday at 12:00 and 13:00 and you will get to hear the organ in action. And it can accommodate 1,364 seats for touring Broadway musicals, ballet, stand-up comedy, family shows, live music, podcast recordings, and more.

Get a glimpse of Phoenix's past at Pueblo Grande Museum and Cultural Park

This museum and cultural park has preserved the largest archaeological site in the city. Inside the museum, you will find 3 galleries that shows off artifacts like pottery and tools that were recovered from this site and there are more than 350 other prehistoric settlements in the region.
Taking a mountain bike tour at the famous Sonoran Desert Mountain Bike on two wheels will help you explore the Sonoran Desert's beautiful and rugged landscape.
Plus, you will be accompanied by an experienced, safety-certified mountain biking guide so you won't have a problem getting lost. This activity is suitable for active individuals and those with a modest fitness level. The half day tour includes a standard mountain bike, helmet, gloves, bottled water, and snacks.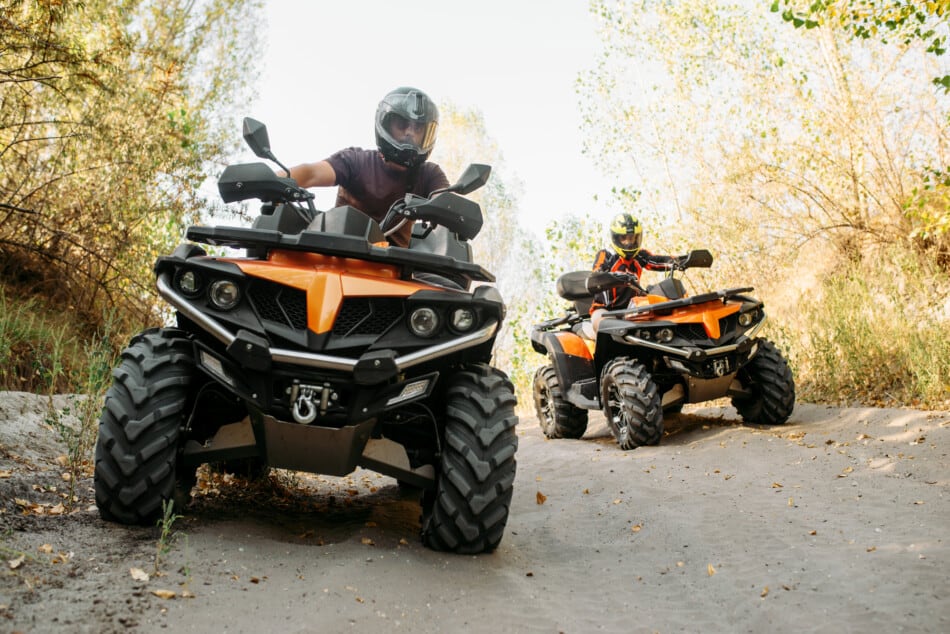 Enjoy an exciting day in the famous Sonoran desert, off-roading either in a single-passenger ATV or 4-Seater UTV. This activity will let you explore the adventurous, mountainous trail of Sonoran Desert that are sure to impress even first time riders.
The 3-hour guided ATV tour includes traveling through giant Saguaro cacti, deep canyons carved by flash flooding rain, and cross the Aqua Fria River so you can experience the wild and vast desert terrain.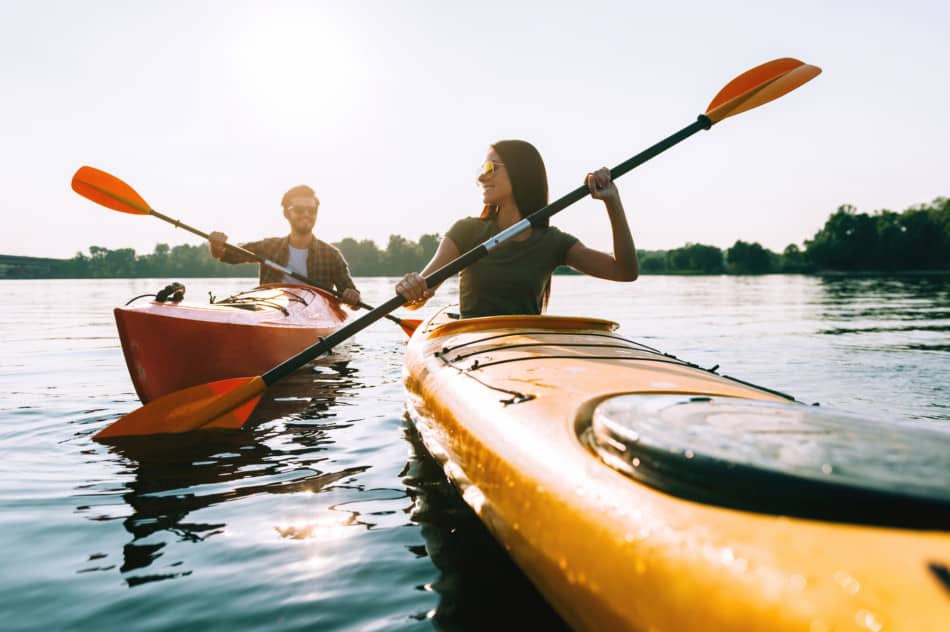 You can spend a relaxing morning paddling along lush green riverbanks while keeping alert of sightings of wild horses and bald eagles. This outdoor activity lasts for 3 hours and it is a very mild float with no rapids so it is safe for both kids and adults. It is perfect for people who like to avoid crowds and want to take advantage of all the natural beauty that the river has to offer.

This interactive city tour lets you see the sights and learn local history in Phoenix. Your journey will start in the heart of downtown and it usually lasts for 2.5 hours.
Its perfect for groups who love to take as much time exploring Phoenix. One of the highlights of this adventure is that it will make your way to the most well-known sites, along with some hidden gems that the city tried to keep secret. But this is a race so you need to be the first to win the game and solve clues, complete challenges, and learn a lot of local history along the way.

A professional astronomer will guide you as you view colorful belts, bands, swirls, the Great Red Spot, and the 4 Galilean moons. Aside from that, you will also discover lunar mountains, valleys, canyons, craters, and highlands.
This activity usually lasts for 4 hours and you will use a night vision device that will be provided and you will surely discover the jewels of the nighttime sky.
If you are fond of watching the sun rise or set, this hot air balloon half-day adventure is for you. You will be able to fly in a first-class hot air balloon with FAA-licensed and experienced pilots that will help you navigate and see Phoenix like you have never seen it before.
Your journey starts on the ground because you will help the crew inflate the balloon. And once you reach an altitude, Phoenix lies beneath you while desert stretches to the distant mountains. And upon your return, you will have a celebratory toast to cap your airborne adventure.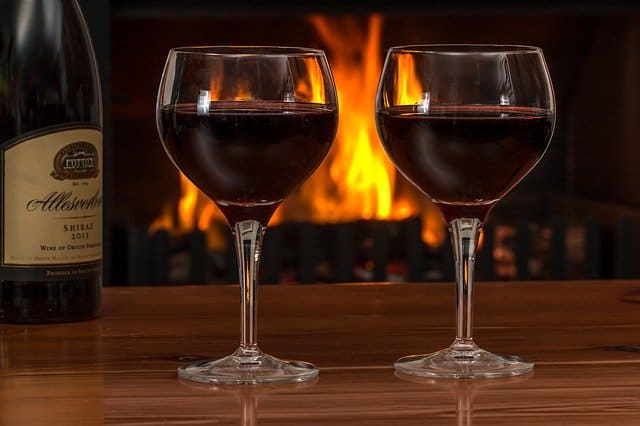 This activity is not only exclusive to wine tasting in a lovely Verde Valley but it also includes enjoying the amazing sights of Phoenix, shopping, and fine-dining.
First, you will travel north from Phoenix through Black Canyon Hills and there you will see the amazing desert plant-life and mountain scenery.
Second, you will be amazed with the picturesque view from Bell Rock Vista before heading for the Chapel of the Holy Cross, Tlaquepaque Arts and Crafts Village. After sight-seeing, you will then have an incredible lunch from a variety of world-class dining options.

Upon returning to the Phoenix area, you will stop by at the gorgeous Page springs Cellars where you will have a wine tasting. The activity lasts for 10 hours, so make sure that you don't have other commitments as this will be a whole day activity.
Walk at the Roosevelt Row 20
Walk at the Roosevelt Row where you can see head-turning murals, thriving local restos, bars, shops, artists' studios, and galleries.
Hike Tom's Thumb Trail
Located near Scottsdale, AZ, Tom's Thumb Trail is a four mile adventure that lends itself to beautiful views of the McDowell Mountains and the city of Phoenix as lovely wildflowers checker your path.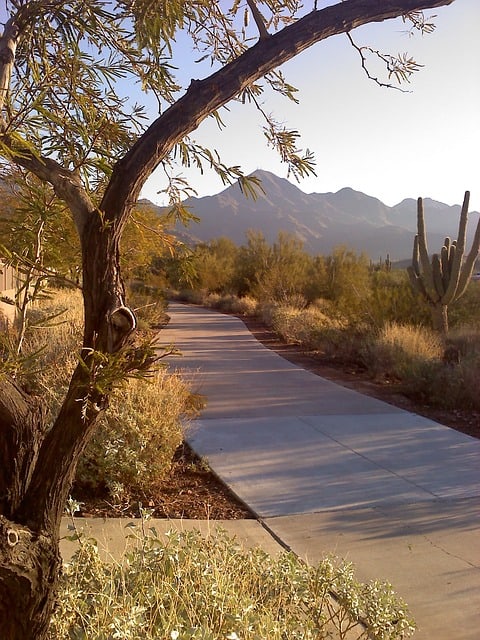 Part of the McDowell Sonoran Conservatory and one of the first to be built, the trail allows for dogs as long as they are affixed to a leash.
Check out my post on the Best Hikes in Phoenix!

Hiking in the Superstition Mountains
Located within the Superstition Wilderness, the Superstition Mountains are a range of mountains just east of Phoenix that feature many trails suitable for every type of hiker.
The Superstition Wilderness features over 160,000 acres of mountains and is a great place for backpacking, fishing and horseback riding. Some of the trails featured amongst the mountains include the Treasure Loop Trail, perfect for beginners, while the Siphon Draw Trail proves itself to be a bit more challenging.
The Superstition Mountains are one of the best places to go Hiking in Arizona.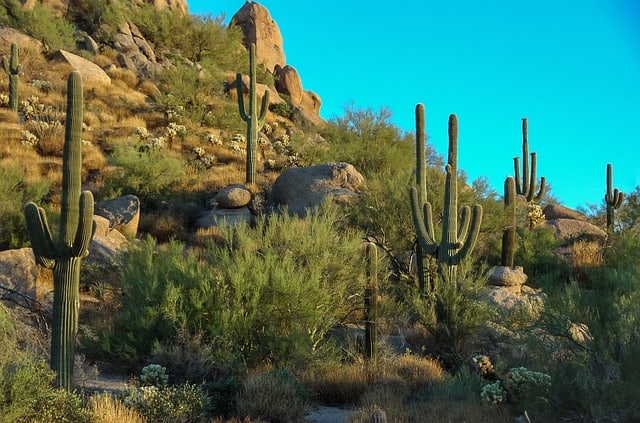 Visit Horseshoe Bend
Horseshoe Bend is the place to visit in Arizona. Made famous by Instagram, this horseshoe-shaped bend along the Colorado River in the northern Arizona town of Page. There are many activities available at the bend, including hikes, helicopter rides and boat rides through the bend. Anyway, you experience the bend will surely be one to remember.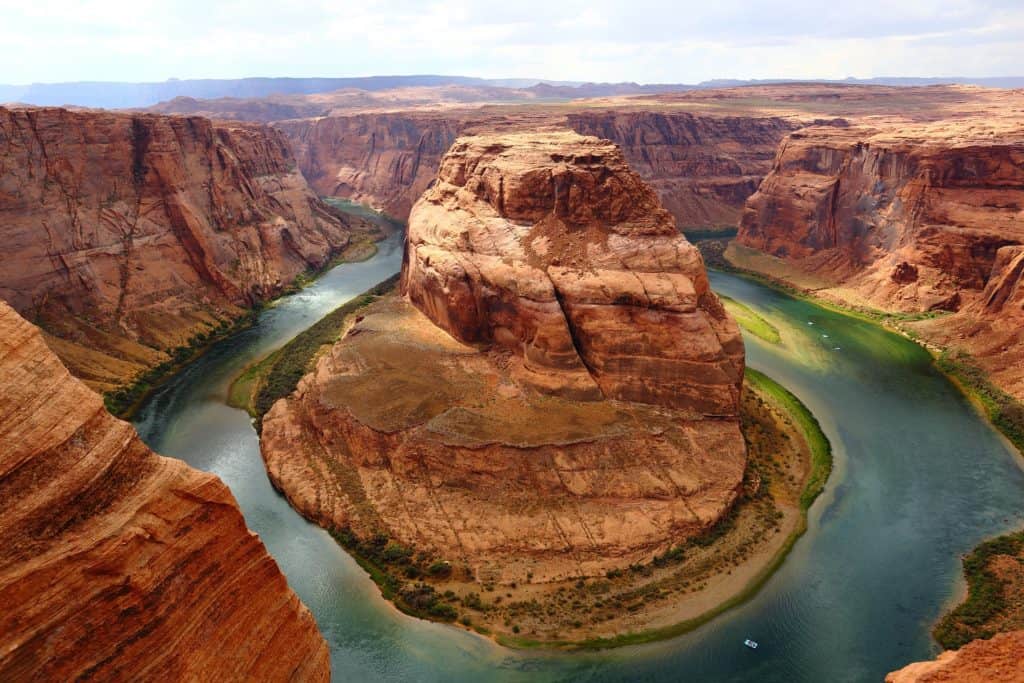 Swim in Lake Powell
Lake Powell, located in northern Arizona is the second-largest water reservoir in the U.S. hire a houseboat and float around this huge lake with beautiful scenery all around. The lake also remains to be one of the more popular vacation spots in the area due to the serenity, scenery and countless number of water activities. There are so many things to do in Page, Arizona.

Take a helicopter ride over the Grand Canyon
Did you know you can take a helicopter ride into the Grand Canyon? You can land in the canyon and check out the views of the Colorado River. Being inside the canyon gives you a completely different view.
I've written an entire post on the best helicopter rides over the Grand Canyon.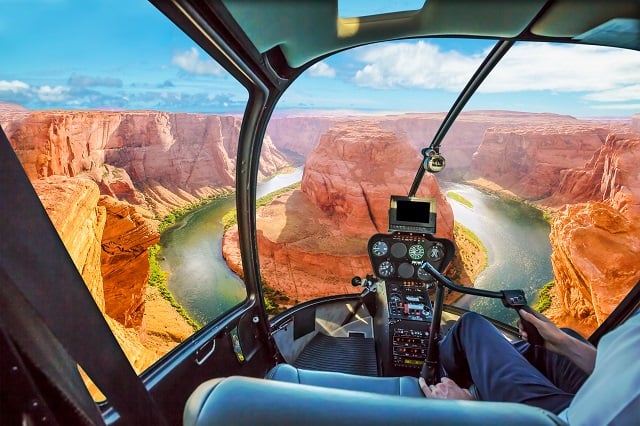 Pinnacle Peak
One of the best hikes in Phoenix and reaching 3,171 feet, Pinnacle Peak trail is an amazing adventure that offers breath-taking views of McDowell Mountains and of the valley at only halfway through. At about one mile in, you can also catch a glimpse of Camelback Mountain not too far away.
Check out my post on the Best Day Trips from Phoenix, Arizona.

Mormon Loop Trail
The Mormon Loop Trail is a short, intermediate trail great for families and beginners. Desert flowers and reptiles can be seen in abundance, and the trail will eventually end at about 1.5 miles. Nevertheless, you can continue your hike by continuing on to National Trail once the Mormon Loop has ended. Dogs are allowed, just be sure that the dog is properly leashed.

Wind Cave Trail
Located near Mesa, Arizona, this out and back trail is approximately 3.2 miles and leads to a small cave known as "Wind Cave". The trail is rated as moderate, but hikers who wish for more of a challenge can continue on past the caves, where the view reportedly gets better and the hike becomes more rigorous as well.
Trail gains are around 812 feet in the air. There are restrooms, vending machines, and information brochures offered at the trailhead.

Quartz Ridge Trail
Known for its giant boulders and quartz stones that litter your path, the Quartz Ridge Trail is a popular choice for many. You can choose to complete this 1.8 mile hike on its own or continue on another trail throughout the Phoenix Mountain Preserve. The first portion of the hike is generally flat, but you will gradually ascend thereafter.

More Activities in Phoenix, AZ

Experience some local music scenes and various arts on First Friday. It's more than just an art walk, it also features live music, street performers, and outdoor vendors.

Have a little escape at the Japanese Friendship Garden. It is a collaborative effort between Phoenix and Himeji, Japan where it features a 3.5-acre garden that is rich with birdlife and 50 plant varieties.

Amaze yourself with some sea creatures at SEA Life Centre Arizona. This 2, 415-cubic-metre aquarium features sharks, sting rays, green sea turtles, and other colorful tropical fishes.

Have a wonderful zen experience at Sahaja Yoga Meditation and practice your meditation skills. Classes are open for everyone, with no fee and are held several times a week.

Splash and swim at one of the Valley's resorts with pools open to the public. In other words, you don't need to book or reserve a room to access the pool.

Hike the trails at Papago Park by yourself or with your buddies and don't forget to take a picture at Hole in the Rock. 

You can also hike in the Rio Salado Habitat Restoration Area. The trails can be accessed from trailheads at the 7th Avenue, Central Avenue, 7th Street and 16th Street. 

For gamers out there, check out for the gaming nights at geek hangouts such as the Phoenix Gaming Lounge or ManaWerx in Glendale.

Take a snap at the LOVE sculpture made by the late artist Robert Indiana at Scottsdale Civic Center Mall.
Enhance your sporty self at Encanto Park Sports Complex where you can play on their eight tennis courts, or four volleyball courts, two sand volleyball courts, and four full basketball courts. 30

If you love free wine tasting, head to Hidden Track Bottle Shop located in downtown Phoenix. But make sure you are 21 years old and above to get a taste of high-quality selections of wine which are held every Thursday and Saturday.

Perform or jam at an open mic night at Jobot Coffee & Bar. They will be the one to provide a guitar and amplifier if you want to perform. Their open mic is held every Thursday from 8 to 11 pm.

Learn how to dance Salsa at Gypsy Bar where they host "Caliente Tuesdays" from 8 to 9pm with no fee.

Relax your mind at a Mindfulness Session in Phoenix Art Museum. They host a free 30-minute session every Saturday at noon in the Dorrance Sculpture Garden.

Test your knowledge at Carly's Bistro for a trivia night called "Best of Phoenix" every Wednesday from 7 to 9 pm.

You can also attend a poetry reading at the Burton Barr Central Library and show off your poetry skills.
Have a good laugh at GenuWine Arizona for a comedy night every Tuesday from 7:30 to 9:30 pm with no fee. Check out these other Arizona Wineries.

Get rid of the unwanted fats and burn some calories with a brisk hike up "A" Mountain and you will experience a lovely view near the top.

Have a road trip going to the Superstition Wilderness in Gold Canyon and hike to the Wave Cave. The uphill climb may be difficult, but once you reach the destination, it will be worth it with its picturesque view.

You can join a group bike ride hosted by TIP Ride: Tempe Inclusive Pedaling.

Show off your poetry skills at Phoenix Poetry Slam.

Enjoy a free movie at Movies After Dark located at the District at Desert Ridge Marketplace.

Snap for a selfie or groupie on the Tempe Town Lake pedestrian bridge or now commonly known as Elmore Pedestrian Bridge.

Smell the lovely roses at the Rose Garden at Mesa Community College which features 9,000 rose bushes and it's considered as the largest rose garden in the Southwest and it is for free.

Show off or practice your shooting skills at Scottsdale Sports Complex. This 71-acre facility has two drop-in areas with full-sized goals and nets that anyone can use for shooting practice.

Visit the tomb of AZ's first governor—George W.P. Hunt. Don't worry because it is not a creepy place, it is just a white-tiled pyramid located at Papago Park where you can take a snap and post it on Instagram.

Take a free tour at the PING factory in Phoenix for free. Just call their customer service hotline to schedule a tour. They conduct free tours from Monday to Friday starting at 9 AM.

There is a country themed bar named Charlie's in Phoenix where you can take free dance lessons every Thursday and Saturday at 7 PM.

Located a few miles northwest of Downtown, Camelback Mountain is ideal for those who are into outdoor adventures. You can enjoy nature adventures as you complete a hiking session or a biking trail.

Make a splash at Arizona Grand Resort's famous waterpark where people of all ages can enjoy. They also have other outdoor adventures and entertainment. Check out these Amazing Arizona Resorts with water parks.

Head to Kierland Commons, Scottsdale Fashion Square as you will be amused with lots of megamalls, bustling cafeterias, and vibrant clubs.

If you are musically inclined, head over to Desert Ridge where it is known for staging concerts and it gives you the opportunity to explore the world of music.

Check out Camelback East Village where you can have a wide selection of dining places, plus you can dance and drink cocktail drinks.

Have a good hike at North Mountain and Shaw Butte that offers summit climbs and vast array of trails ranging from easy to difficult levels.

Cool off in one of Arizona Biltmore Waldorf Astoria Resort sparkling pools that will give you a space to relax and unwind. There are many 5 star resorts in Phoenix with pools you must check out.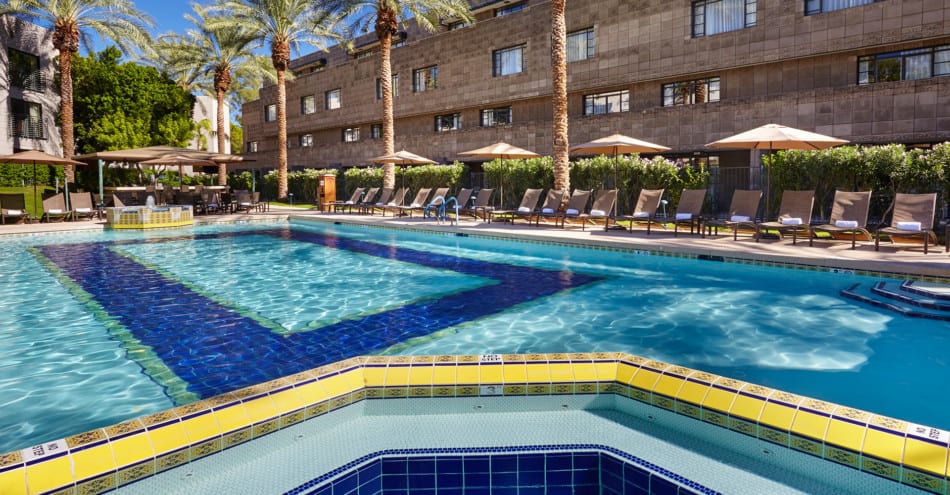 Explore the Farm at Agritopia where guests are welcome to see what's growing at the farm. You can also check out their community garden and on-site restaurant.

Head to Karamba Nightclub every Sunday to witness a drag show and there's no cover charge.

Take a selfie in front of Mesa's historic neon driving lady sign.

If you love to have a down time, you can do bird-watch at the Rio Salado Audubon Center.

Check out Pointe Hilton Squaw Peak Resort's Hole-in-the-wall river ranch that features four acres of pools, lazy river, and cascading waterfalls.

If you want to get a view of the city from the south, head to the Dobbins Lookout Trail at South Mountain and it will offer you an amazing view of the The Valley. You can either hike or drive going to this place.

If you are hungry, grab a bite at Commander Hamburger. It is the lastest grab-and-go spot and the burger patties are made from a blend of brisket and Angus chuck, crispy buttermilk chicken sandwiches.

Flex your golfing skills in Phoenix with 200 golf courses within reach. Phoenix is known to be a golf industry and you can choose courses like Troon North at We-Ko-Pa or the two courses at The Boulders.

Have an excellent spa experience at Talking Stick Resort. On the 14th floor of this luxury hotel, you will find one of the best spas in Scottsdale that is set in the open-air and a view of The Valley.

Pay a visit and admire the woodwork, furniture, decorative art, and wallpaper at the Rosson House Museum. This elegant Victorian house is one of the buildings constructed that is made of bricks than adobe in Phoenix.

Learn more about the history of Phoenix and tour the majestic Mystery Castle with its bizarre 18-room three storey Mansion. It has also a supreme view of Downtown Phoenix and don't forget to take a snap.

Hit the waves at the Big Surf located just a few minutes away from Tempe. It is one of the first wave pools built in the United States and it boasts of its 9,500,000-litre pool. There's a host of slides to try out, just like the high-speed Hurricane Slides, Tornado Twisters and Black Hole.

Try some Tacos at this family-owned Phoenix Chihuahuan-style restaurant named Tacos Chiwas located in Phoenix, Chandler. They are known for their carne asada and el pastor tacos that will surely melt in your mouth.

Tour and sip beer at the same time at Four Peaks Brewery and it is considered as one of the best bars that you can find in Phoenix. They have a free one hour tour and you will learn how to make the secret sauce and you will also get to try a few craft beers that they have for free.

Catch up with your friends and grab a coffee at Lux. They also offer homemade pastries and this coffee shop turns into a bar with a long list of beers and a rotating cocktail menu. 70

Enjoy an intimate and casual dining experience at Hana Japanese Eatery. They have one of the best Sushi in town and have been consistently in the annual "best of" lists by local media.

Watch the Arabian Horse Show in Scottsdale in February. They feature more than 2,000 expensive horses as they compete and they also offer barn tours and fun facts about the breed.

Get to know more about botany and the natural history of desert plants, cactus, rose at the Boyce Thompson Arboretum. They feature a 320-acre oasis dedicated to study plants and other flying spectacles.

Lie down on a Plexiglass platform with tiny holes at Arizona Science Center's bed of nails. When they press a button, 1,000 nails rise underneath them.
Hangout with butterflies at Butterfly Wonderland where you can spend hours admiring over 3,000 butterflies for just $24.

Grab a scoop of ice cream at Sugar Bowl located in the old school western, Old Town Scottsdale. It's an old-school ice cream parlor and you will be amazed with their instagrammable walls so don't forget to take a snap.

Have a luxurious experience at Hyatt Regency Scottsdale Resort and Spa for their world class water playground that features 10 swimming pools, 20 fountains, 45 waterfalls, and a waterslide.

Drink and play games at Cobra Arcade Bar. It is a fun destination for 21 and over crowd who loves to drink and play games like Pac-Man, Centipede, Donkey Kong, and Super Mario Bros.

Watch an indie film while sipping a cold brew at FilmBar. This place is a good spot for people who are film fanatics and enthusiasts.

Attend the Ostrich Festival in Chandler. The festival does not highlight Ostriches only but it has also music, food, rides, and a score of events. But you have to witness their ostrich races which is really the main attraction of the festival.

Witness a gunfight at Goldfield Ghost Town near Apache Junction. Plus, you can keep any gold or silvers that you can find.
Check out the local art scene and current exhibitions at ASU Art Museum where admissions is always free. This activity won't hurt your pocket plus it will give you a lot of art inspirations.
Don't forget to drop by at the Phoenix Public Library where it will give you access to a lot of free movies, music, books, and more.

Witness the finest and rarest of automobiles auction at Scottsdale's Barrett- Jackson Collector Car Event in January. Even if you are not a car geek, it's still a great place to see celebrities like Paul McCartney, David Space, Alice Cooper, and a lot more.

Try the dry Martini at Durant's and submerge yourself into the red vinyl seats and feel the red-flocked walls.

Savor the taste of an authentic tortilla at Carolina's in Phoenix that features a large, thin and chewy tortillas in your lifetime.
Check out the live performances of some local bands at the Tempe Marketplace. You can catch them from 7 to 10 pm on Fridays and Saturdays.
Go and see how beers are made in a BTS tour at Four Peaks Brewery. Here you will learn the difference between ale and stout and your palate will surely expand after this activity. The tours are free but it is necessary to get advance tickets.

Pick the peaches at Schnepf Farm in Queen Creek every second and third weekends in May. They also serve peach pancakes in the farm.

Witness a dust storm or haboob roll in from the Jade Bar in Scottsdale. Just sit comfortably at the round wooden bar behind expensive glass to view the dust devil. 90

If you want a heart pumping workout, you can trek to Piestewa Peak that offers views of the Dreamy Draw recreation area.
Conclusion: Things to do in Phoenix
There are so many things to do in Phoenix you will not get bored. Between the hiking, museums, food, hotels with water parks and lazy rivers, Indian ruins, and day trips to Sedona or the Grand Canyon – you will not run out of things to do!
Sharing is Caring! Pin this article to save for later.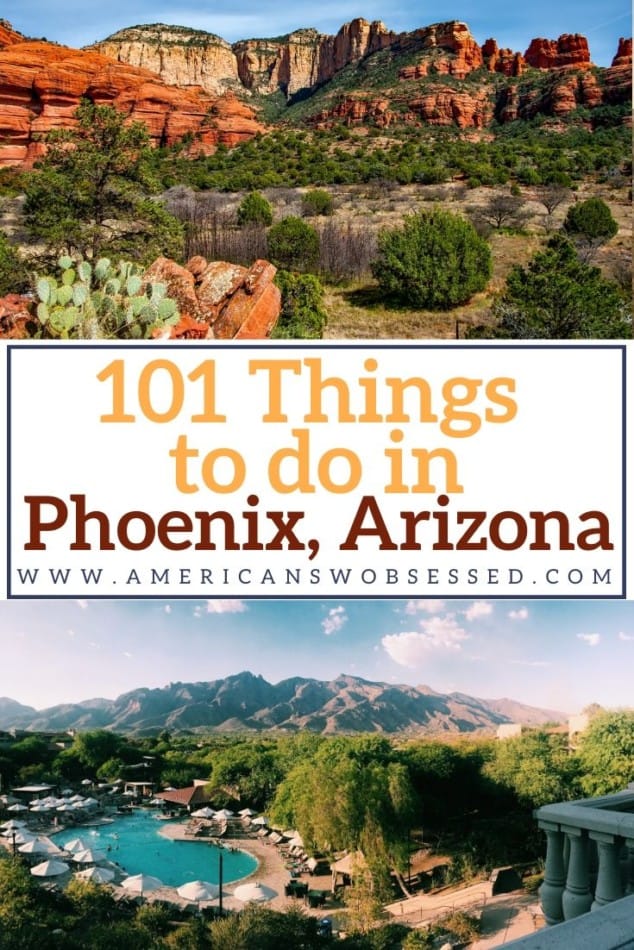 Visiting the Grand Canyon any month of the year
Recent Posts