15 Best Coffee Shops In Scottsdale, Arizona – Must Visit
Scottsdale Coffee Shops: Are you looking for the best coffee in Scottsdale, Arizona? I've put together a list of the best Scottsdale Coffee Shops to start your day.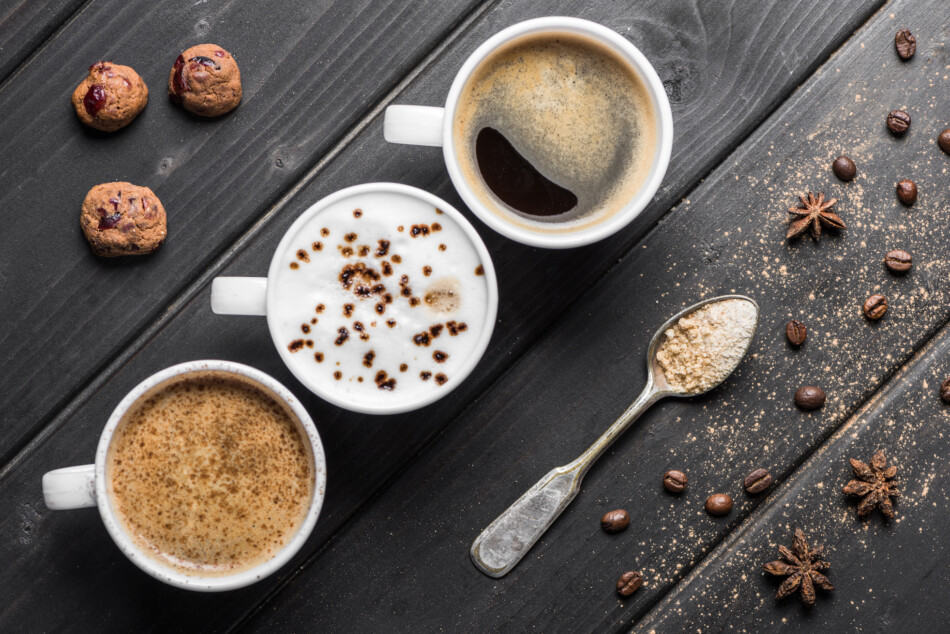 These coffee shops in Scottsdale, AZ have some of the best coffee, pastries, or even breakfast. Whichever place you choose from this list it will be some of the best coffee in Scottsdale.
Where to stay in Scottsdale, AZ
Scottsdale makes for a great weekend escape. Fresh air, beautiful scenery, and being in nature does a world of good for the soul. I recommend staying in a resort and treating yourself with a spa pool to relax at night.
If you are taking a road trip remember to reserve a car in advance using Discover Cars .
Here is the best coffee near Scottsdale, Arizona.
15 Best Coffee Shops in Scottsdale, AZ
Berdena's
Everything is available at Berdena's. If you want to stay awhile, the location is great in the heart of Old Town Scottsdale, with indoor and patio seating.
It also boasts a bright and cheery ambiance, excellent coffee and loose-leaf teas, and the best avocado toast!
There isn't a patterned wall, colorful table, intelligent chair, textile counter, or anything else, for that matter, that wouldn't look simply wonderful in the background of yet another one of your artistically immaculate cuisine photos.
Seasonally driven specialty coffee drinks and distinctive brews like their renowned Cardamom Rose Latte are served at this cozy coffee shop which caters to coffee lovers.
A baby blue espresso machine, picture windows, and sufficient indoor and outdoor seating complement Berdena's open and airy decor, where you can camp out while diving into a breakfast sandwich or their award-winning avocado toast.
The Smashed Avocado Toast, as praised by the Phoenix New Times, is ideal for a light meal that will satisfy your appetite for something savory while also adding a zing of red pepper.
For something different, try the honey lavender cappuccino or cardamon rose latte. The rotating drinks, such as the winter spice latte and pumpkin spice latte, are always excellent.
Berdena's syrups are made in-house, thus the flavors are often delicate and not excessively sweet.
Schmooze Workspace and Cafe
Schmooze, which focuses on shared office space, first opened its doors in 2018. It's hip, large, and one of Scottsdale's top coffee shops for getting some work done.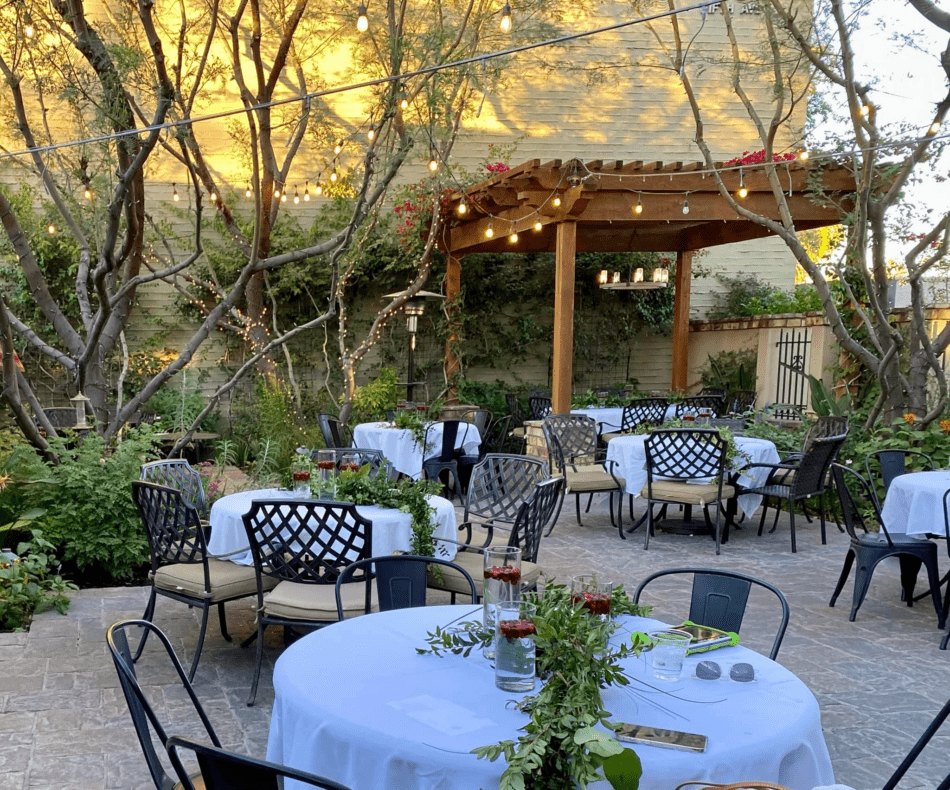 Schmooze is everything you've ever wanted in a co-working space, plus a whole lot more. Private boardrooms, rentable offices, open tables flanked by boss-worthy swivel chairs, plush chesterfields throughout.
There is also an outdoor patio that could double as a lush garden oasis complemented with hints of furniture, and a cafe serving high-performance, delicious coffee are just a few of the features.
While it may be difficult to imagine a better environment for work, the attention to detail that has gone into designing each area with the perfect blend of grandeur, charm, and usefulness is just as notable.
The menu is vast and goes far beyond what you'd expect to find in a cafe. There is a full bar menu as well as a delectable breakfast and lunch buffet.
For breakfast, order the Croque monsieur, eggs benedict, or a Mediterranean omelet. Lunch favorites include the burger, pan-seared fish, and chicken focaccia sandwich.
Also, don't miss out on their nightclub-style lounge, where intelligent bartenders serve beautiful artisan drinks that mix wonderfully with the end of a long day's work. With all of these features, you will not regret coming to Schmooze coffee shop.
Whether you're in Scottsdale for business or pleasure, this coffee shop will suit your demands. In addition to the wide common area, Schmooze also rents out conference rooms if you have a larger group or require privacy.
Maverick Coffee
Maverick Coffee may not appear to be much on the surface, but don't be fooled. Inside, there's a lively environment and excellent coffee.
This colorful Scottsdale coffee shop's turquoise tinted facade invites one inside to discover a choice of couches, high-top stools, and soft seats designed to meet anyone's long-term seating demands.
They put ever-changing artwork on the walls, replacing it with another amazing piece regularly. Wooden tables with vivid avocado toast, clean-cut breakfast burritos crammed full of the good stuff, and, of course, artsy cups holding quality scalding hot joe topped with heart-warming late art can be found throughout the room.
Lavender cold brews, rainbow lattes, and blueberry cold foam iced white chocolate mochas are among the unique and colorful coffee drinks available at Maverick.
This North Scottsdale coffee shop and roastery serve fresh pastries, vegan donuts, and hearty breakfast burritos in addition to its extensive coffee choices. All of which go well with their selection of hot and cold coffee beverages.
Look for their daily happy hour, which includes a discount on coffee, as well as the highlighted bean of the month. Win a free coffee by beating the barista in a game of rock/paper/scissors on Fridays.
The Henry
The Henry is a restaurant, coffee shop, bar, and event venue all in one, and it boasts impeccable decor and flair. Their style is described as "Gatsby-era grace."
The Henry has a timeless feel to it, with a mix of Gatsby-era elegance and current industrial sophistication.
Aside from the decadence-laced bar inside the all-encompassing estate, there's this coffee shop that provides excellent coffee with fast WiFi, plenty of space for productivity, and just as much visual appeal. Not to mention their gleaming outdoor terrace and a slew of sumptuous chesterfields strewn across the huge interior of the building.
There is a coffee bar with a large variety of drinks and pastries when you first step into the restaurant. You can also order breakfast and lunch items from the restaurant's menu. If you want to stay and work, there are plenty of tables and seats behind the coffee bar.
Try the ham and cheese croissant with a cup of one of their specialty coffees. When you need a lot of space to work plus a full food menu, this is one of the greatest coffee shops in Scottsdale.
District Coffee
District Coffee in Scottsdale, which is locally owned and runs, seeks to provide you with the greatest quality, at the best price, and in the best space imaginable.
You'll be won over by the combo coffee shop and playground. A coffee shop where your children can play? What could be better than that?
District Coffee is a few miles east of the 101 on Shea Blvd in Scottsdale. For its remote setting, it is less crowded than some of the valley's other similar establishments.
Espresso, cold brew, iced teas, smoothies, lemonades, and other specialty drinks are available at District Coffee. For kids, they have a small assortment of pastries, biscuits, pouches, and juice cartons. This is also a great way to recharge your batteries or grab a quick bite while you're playing.
Between the playground and the coffee shop, there are outdoor tables and seats with corn holes and tossing activities.
If you need to get some work done, the arrangement allows you to keep an eye on the kids while they play. There are also various shaded areas for families to spread out.
A large slide, rock wall, different forms of climbing walls, slide pole, monkey bars, a spiderweb, climbing wall, and more can be found in the enormous kid's playground.
Spread out enough for a large number of children to play with, yet small enough for you to keep an eye on them all. The little kids' playground, on the other hand, contains slides, stairs, a slide pole, a steering wheel, and a wide shade covering much of the playground.
Cartel Coffee Lab
Cartel first opened in 2008, intending to become nothing more than a coffee roaster. This award-winning coffee shop offers a diverse selection of single-origin coffees that will take your taste buds on a thrilling experience every time you take a sip.
The location, which is also in Old Town Scottsdale, is quaint, but the drinks will not disappoint.
Cartel Coffee Lab is a low-key, comfortable, and hipster coffee shop. This mellow hangout is well-known in the area since it also serves as a local coffee roaster, supplying beans to many Scottsdale coffee shops, restaurants, and hotels.
Choose any beverage and combine it with a portion of sweet or savory food. Take advantage of their whole bean coffee to go so you may enjoy some single-origin bliss in the comfort of your own home.
Further, at Cartel Coffee Lab, you'll get expertly poured cortados and cappuccinos. Locals and travelers alike love this buzzy Scottsdale favorite for its caffeinated drinks and small snacks like chewy brownies and house made pop-tarts. And their cold coffee products, such as the nitro bottled cold brew, are perfect for on-the-go.
Press Coffee Roasters
The great recession left Steve Kraus and his wife Tram Mai with little more than their wonderfully picked beans.
It has an artistically beautiful ambiance to rely on when they opened the first Press Coffee house in 2008.
Both of these attributes, combined with a fantastic team, helped the shop not only get through a period of financial struggle but also led to significant expansion, which now includes eight locations around the valley.
This Scottsdale coffee establishment roasts its beans and offers "coffee 101" classes to other coffee enthusiasts.
Their beans are of exceptional quality, earning Press numerous prizes and honors. Phoenix New Times and Phoenix Magazine's Best of the Valley named them as the best coffee roaster, while AZ Food and Wine and Food Network named them as the best coffee in the state.
With 94 points, their Ethiopian Guji roast came out on top in the Southwest. Several Golden Bean honors (the world's largest coffee roaster competition) have been won by other roasts. Needless to say, their beans are of the highest quality.
This native of the Grand Canyon State also makes a mean breakfast burrito, or if you prefer something lighter, try the delectable bacon and egg avocado toast.
Fourtillfour
At Fourtillfour, a specialty coffee store and roastery in Scottsdale's Arts District, car culture collides with coffee culture.
The cozy coffee shop offers a lovely tree-covered patio that is excellent for starting your daily routine. Every Saturday, Fourtillfour presents a Cars and Coffee event, which attracts vintage vehicle collectors, spectators, and passers-by looking for some of Scottsdale's best coffee
If the weather permits, take your coffee to go or relax on the patio. Four til Four also roasts its coffee and sells the bean and if you're in town on the first Saturday of the month, come by in the morning for Four till Four's Porche and Coffee meetup. Arrive early because specialty vehicles quickly fill the streets.
Sip Coffee and Beer
Sip Coffee and Beer House is an excellent option if you're looking for something a little different than your typical coffee shop.
Protein smoothies, breakfast sandwiches, avocado toast, salads, sandwiches, and hummus are among the menu items. There is also a large variety of beer, drinks, and wine. If you can't decide whether you need caffeine, lunch, or an afternoon cocktail, this is one of Scottsdale's top coffee shops.
Each location a Sip Coffee & Beer House occupies is a restoration project aimed at preserving the original flavor and preserving as many components as possible from the derelict structure to give it new life.
Scottdale's own has a heavy-hitting lineup of local indie, bluegrass, folk, deep funk, and house performers; in other words, it plays an important role in the town's artistic spirit.
Sip satisfies with local coffee, a selection of locally brewed craft beer, and a variety of nibbles that include everything from breakfast sandwiches to pretzels and beer cheese. Grab a cold brew growler if you're looking for a real buzz. Alternatively, have a double espresso on Sip's big and shady outdoor patio.
Sip Coffee & Beer House is open from the early morning till late at night. For the morning crowd, this neighborhood café delivers excellent coffee and simple, good breakfast selections, then morphs into a full-service bar after dark.
Village Coffee Roastery
Village Coffee Roastery, founded by a scientist in 1996, roasts the finest arabica beans numerous times a week, combining science, technology, and art.
Only 12 roasters in the globe use their patented scientific procedure, ensuring that their customers receive the freshest and most flavorful coffee in Scottsdale regularly. But don't be fooled by all the technical jargon. Behind the counter is a staff that is as nice, welcoming, and helpful as any in the valley.
Check out some of the wonderful art on the walls done by brilliant, local artists while you're sipping a fresh, hot cup of joe in the stylish café. If you adore art, you will love the live music events that take place throughout the weekend.
Look no further if you're a passionate coffee enthusiast with a sincere love for the craft.
Regroup Coffee and Bicycles
Regroup Coffee and Bicycles began from a desire to provide more to the local coffee and bicycle communities.
Adam and Nick, the founders of Regroup, set out to create a beautiful fusion of bicycles, coffee, and community. Scottsdale is a popular biking location for both road and mountain biking.
Regroup Coffee and Bicycles caters to individuals who prefer to explore the desert on two wheels while sipping strong coffee. Roll up to the espresso bar for an organic vanilla latte or cortado, and peruse the retail section for those last-minute riding supplies.
The coffee shop is quite stylish, with a spotless atmosphere and top-notch equipment. Take a look also at the Slayer Espresso machine.
Year after year, Regroup Coffee has expanded and extended its reach. If you want to understand more about Regroup's narrative, come into the store and find one of them on any given day.
Yellow Spruce
The owner of Yellow Spruce began with a dream and a love of coffee. He is former law enforcement and military veteran who understands the value of patriotism and community.
Coffee has long been a staple in bringing people together.
Locally roasted coffees and a large assortment of gelatos are available at this historic Old Town Scottsdale coffee shop. Yellow Spruce can also impress your taste buds with their exquisite affogato if you like your espresso with a side of sweetness.
Yellow Spruce is a symbol of one's beginnings, which began in the Colorado pines and now lays securely in the Arizona desert. In both leisure and service, their travels have taken them all over the world.
JOJO Coffeehouse
JOJO Coffeehouse Breakfast & Brunch is a locally owned and operated modern farmhouse-style restaurant in Old Town Scottsdale that provides craft breakfast and brunch cuisine.
JOJO is noted for its one-of-a-kind coffee and mimosa flights, as well as its friendly atmosphere.
The menu at JOJO Coffeehouse includes breakfast, brunch, and, of course, coffee. JOJO's warm and friendly ambiance, located in the Scottsdale Arts District and just steps from Old Town's shops, art galleries, and boutiques, provides a cozy setting to sample a cold coffee flight or savor a stack of cinnamon roll pancakes.
Further, JOJO Coffeehouse is a community-driven, socially conscious restaurant with a focus on the arts. While enjoying brunch with friends and family, music fans will appreciate the coffeehouse vibe. On Saturday and Sunday, live music is provided during breakfast and brunch hours.
Echo Coffee
In the Valley, there are several excellent coffee shops, and Echo Coffee is one of the best in Scottsdale. The cafe is proud to serve only organic beverages and food, and its beans are roasted on-site.
They also enjoy talking about those beans. Ask the barista for a recommendation if you want to take freshly roasted coffee to go.
An image of a well-loved fur baby can be found on any bag of whole bean coffee. This ambiance is warm not just in terms of feelings, but you'll also get a great cup of coffee and some sweet organic pastries while you're there.
This is an excellent spot for a one-on-one meeting or hunkering down to do some business or schoolwork.
Altitude Coffee Lab
The roasts at Altitude Coffee Lab have become well-known, but this café is much more. The low-key decor is homely and calm, making it the ideal setting to work on the ivy-covered terrace in the afternoon.
If you are hungry, Altitude has extensive breakfast, lunch, and dinner menus with cuisine from all around Europe, such as Spanish frittata and Danish smrrebrod.
Weekly open mic evenings on the high-end shop sound system will showcase your work nicely for aspiring musicians and poets.
The coffee shop also has beer, wine, and a modest range of spirits. However, you must try the Gibraltar, which combines espresso with foamed milk at temperatures lower than a cappuccino to bring out the amaretto and raisin overtones in Altitude's espresso blend.
Purchase their coffee in bulk if you want to enjoy it at home. Alternatively, you may relax with a cup of coffee at the little café, which is directly opposite Lake Marguerite and has spectacular views.
Recent Posts