15 Best Restaurants in Springdale close to Zion National Park
Zion Restaurants: Are you looking for places to eat nearZion national park? There are lots of restaurants nearZion national park. Your best bet is to look at restaurants in Springdale, Utah. Here you will find many places to eat near zion national park.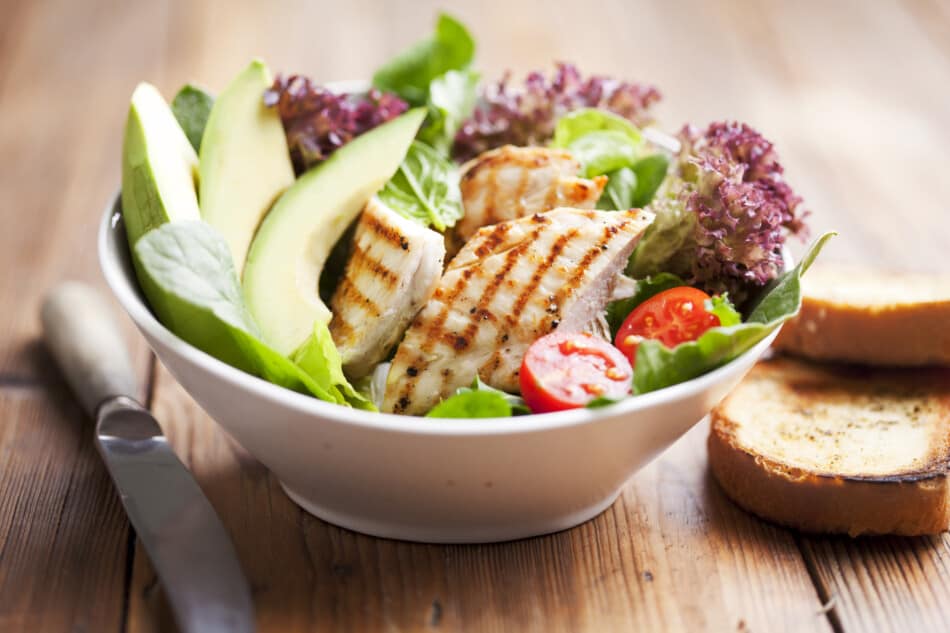 As there are not manyZion national park food places inside the park – there are many close by. Also,Zion restaurants are usually packed so it pays to plan ahead.
SpringdaleUtah restaurants are only a short drive from the park. There are many places to pick up food inSpringdaleUtah.
Check out my other posts on Zion National Park:
15 Best Spots for Glamping in Zion National Park
15 Springdale Hotels near Zion National Park
15 Vacation Rentals, VRBOs and Best Airbnbs in Zion National
Visiting Zion National Park in Winter – Tips and Tricks for your Trip
15 Best Hikes in Zion National Park – For All Fitness Levels
Thank you for supporting this website written by an American. This post may contain affiliate links. This means I earn a small commission on these links at no extra cost to you.
To visit any of the National Parks in the USA, I recommend buying a National Park Pass. The America the Beautiful Pass is valid for one year and costs $80. Plus 10% of sale proceeds go to the National Park Foundation.
Best Springdale Utah Restaurants near Zion National Park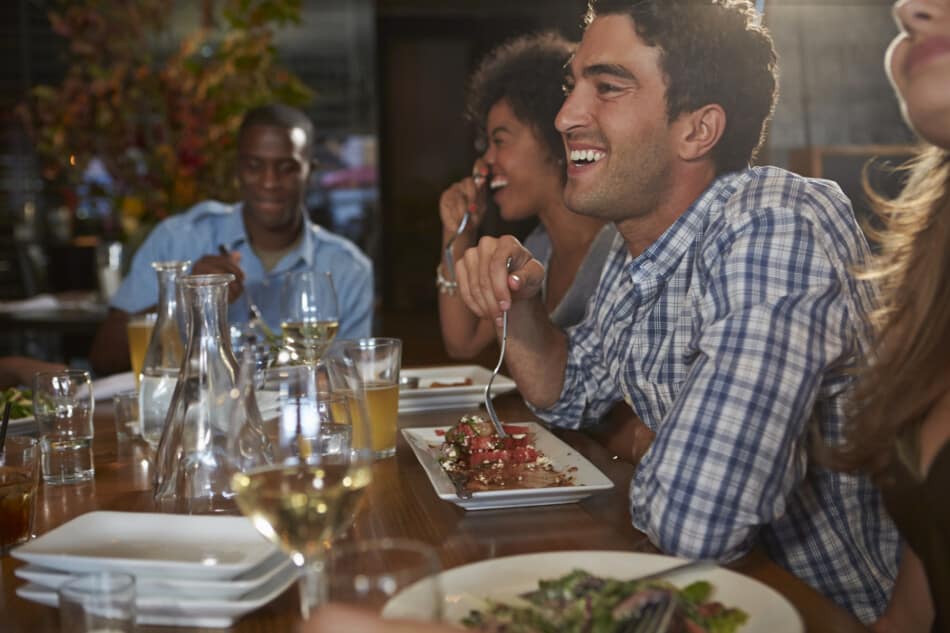 Oscar's Cafe – one of my favorite places to eat in Springdale, Utah
Oscar's Cafe is Springdale's highest-rated dining establishment and a must-see. At Oscar's, you'll find something for everyone ranging from Mexican to burgers to vegan omelets.
There is no better way to start the day than with a hot breakfast from Oscar's. Pancakes, omelets, breakfast burritos, and a variety of other menu items will provide you with the energy boost you need to get your day started.
The lunch and dinner menus will undoubtedly make your day. Leaving hungry is not an option with such a wide range of options! Stay in town and enjoy the meal you've been looking forward to in this stunning location.
While you may have to wait in line, this popular Zion National Park restaurant is definitely worth the wait.
Cafe Soleil – Best Breakfast in Springdale, UT
Cafe Soleil is a great place to start your day! For gluten-free and vegetarian dining, there are lots of options, including delectable smoothies.
This is a pleasant cafe/coffee house providing fresh, tasty, healthful meals. Breakfast sandwiches and wraps, cereal and oatmeal laden with fresh fruit and nuts, bagel, and croissants are all available.
Grilled Panini sandwiches, delectable wraps, gourmet pizza, large fresh healthy salads, and homemade soups are all served.
Owner/chef Tamera Burton runs Cafe Soleil in Springdale, Utah, near Zion National Park. Tamera opened the shop in Springdale in 2005, mostly to provide a good cup of coffee, specialty coffee drinks, vegetarian foods, and a few nutritious sandwiches to locals and visitors to the Zion Canyon area.
As you can see, Tamera and her outstanding restaurant team have expanded the business to include a full Gourmet Coffee Bar, Gourmet Panini Sandwiches, Wraps, Salads, Soups, Pizza, Smoothies, Drinks, Beer, and a fantastic selection of local art.
They also have a large selection of the best breakfast, lunch, traditional, vegan, vegetarian, and gluten-free meals.
You might also want to get a hummus wrap to take with you halfway through your journey so you can eat one of the most wonderful menu items. As you traverse the treacherous Angel's Landing, the coffee will give you the boost you need.
Kings Landing Bistro – One of the Best Springdale Restaurants
The exterior of this restaurant appears to be like any other, yet once inside, you'll be treated to a superb dining experience. The chef here is exceptional, and he has created a fascinating meal.
Their simple greens salad with slivered dried apricots and feta cheese is a must-try. You can have the porterhouse pork as an entrée. It's also gluten-free, which is a plus, and the Bolognese is delicious.
Come to King's Landing while you're in Springdale to save yourself some hassle. The best cuisine in the city. Arrive early since they can fill up quickly!
Spotted Dog Cafe
With specialties like Rocky Mountain Red Trout and Gourmet Game Meatloaf, the Spotted Dog Cafe provides an upgraded dining experience.
The Spotted Dog is located inside Flanigan's Inn, so if you truly want to spoil yourself after a week of camping and exploring the area, book a night at the Inn first and then treat yourself to a dish at Spotted Dog.
Near the entrance to Zion National Park, this restaurant offers casual yet contemporary cuisine.
The Spotted Dog Cafe is a favorite of world tourists and locals alike, thanks to its friendly service and freshly cooked food. Come see why they've been a popular destination for visitors to Zion National Park for more than 35 years.
Even better, when you wake up in the morning, you may gorge yourself on the all-you-can-eat breakfast buffet.
Bit and Spur Restaurant and Saloon
Diners may enjoy exquisite Mexican and southwest dishes like Shrimp Tacos and Sweet Potato Tamales at Bit and Spur, as well as breathtaking views from the inside or on the patio.
There are options for larger groups and children, making it an excellent choice for the entire family.
The Bit & Spur Restaurant and Saloon have been a longtime favorite for their fresh, imaginative southwest cuisine, excellent service, and rustic funk, making it Zion's go-to hangout.
They've brought people together for 35 years to share their passion for the good life and wonderful meals through amazing food and stories.
Come in to meet new people while enjoying house-made margaritas and delectable appetizers. Stay for the Utah Microbrews and chile-rubbed ribeye steak with port wine demi glace, as well as sweet potato tamales and our award-winning in-house desserts.
They also provide a social atmosphere with a full bar, billiards, and live music on the schedule. More patio areas and space for private parties have been added during the reconstruction. They are gentle decente, hot cuisine.
WhipTail Grill
Whiptail Grill is a perfect spot to unwind and take in even more of what the Springdale area has to offer, with views that are just as amazing as their Mexican cuisine. Their comprehensive menu, which includes breakfast, lunch, and dinner, has something for everyone.
Whiptail Grill Zion is committed to providing guests with excellent service as well as an attractive setting and delicious Mexican fusion cuisine. Offering the greatest Mexican, Southwestern, Asian, Burgers, and Vegetarian food in Springdale, Utah, with a green approach to fine food, a casual atmosphere, and reasonable pricing.
All of the food is freshly produced in-house every day. Enjoy a memorable meal while taking in the breathtaking scenery of Zion National Park. There is also a beer and wine selection available.
This restaurant is one of the best in Springdale, Utah, and Zion National Park, offering a fusion take on the best Mexican food and more. You can't go wrong with their lively and flavorful menu selections.
Zion Canyon Brew Pub
Check out Zion Canyon Brew Pub, which is only a 7-minute walk from the visitor center and serves excellent pub food. The Zion Canyon Brew Pub is an excellent alternative for those staying at the Watchmen Campground because of its close location!
Featuring Zion Canyon Brewing Company's locally handmade brews, including exclusive seasonal drafts like their Apricot Ale and North Rim Trail Hefeweizen, and located near the entrance to Zion National Park.
Gourmet burgers, sandwiches, steaks, and salads are available on the upscale pub menu, as well as a children's menu. From their big outside patio on the Virgin River, they have spectacular views of Zion National Park. Every weekend, live music is performed!
Even though it is a pub, Zion Canyon is family-friendly and affordable. Pair the wings with an IPA for a refreshing drink.
Switchback Grille Steakhouse
Switchback Grille is a must-visit for everyone visiting Zion National Park. Switchback Grille is the canyon's original prime steak and fresh seafood eatery, known for top cuts of meat and fresh fish.
USDA Prime beef at The Grille is hand-selected, aged for at least 28 days, and cut to stringent standards.
The most popular cuts include filet mignon, New York Strip, classic rib-eye, and dry-aged rib-eye filet. The seafood at The Grille comes from all around the world and is flown in fresh multiple times a week.
The seafood selection is unmatched for hundreds of miles, with everything from fresh halibut and sushi-grade Ahi tuna to Alaskan king crab legs and giant shrimp.
You may expect to spend a higher price as this is the most upscale restaurant on the list–but you can also expect higher quality. The wait staff is pleasant and eager to deliver the greatest eating experience possible in Springdale. Families are welcome, and there are numerous activities for children. Try the ahi tuna with wasabi mashed potatoes–your taste buds will thank you!
Switchback Grille has also one of the most extensive wine lists in Southern Utah, with an exceptional range of wines rated 90 points and above to complement the steakhouse menu.
The dining room of the Grille is stunningly decorated with commissioned art by renowned Utah artist Kirk Randal.
Dining at Switchback is a must-do when visiting Zion National Park, with its natural cherry wood woodwork, spacious chairs, and panoramic views of Zion's West Temple and The Three Mary's.
Switchback Grille is the spot to go for the best Zion dining.
Thai Sapa
Thai Sapa is without a doubt the best Thai restaurant in Springdale. While their menu isn't extensive, each meal is prepared with high-quality ingredients to make delectable curries, noodle dishes, and papaya salad that you won't soon forget–their jalapenos are even grown in the owner's garden!
Thai Sapa in Springdale, Utah, and Zion National Park offers the greatest Asian and Thai cuisine as well as the best restaurant experience.
Delicious Asian cuisine from Thailand, Indochina, and Japan is on the menu. This is the best restaurant in Springdale, Utah, serving homemade Thai curries, Pad Thai, Springdale rolls, Vietnamese Banh Xeo, Springdale stir-fry, Sushi Rolls, Miso Soup, Vegetarian meals, and local desserts. There is also a children's menu as well as Western food.
Every dish on the menu is homemade, ensuring the freshest and most delectable Asian cuisine. Thai Sapa's food is one of a kind since they use only the highest quality ingredients, including organic, natural, and non-GMO items whenever feasible.
Switchback Jack's Sports Grill
Jack's Sports Grill welcomes fans of all ages with its cozy, warm, and ready-to-delight environment. Great burgers, delectable sandwiches, rock "n" rice bowls, and breakfast at any time are always created to order.
You can also check out the fantastic bar menu with refreshing drinks and the Canyon's most interesting brew menu. Awesome appetizers are also on the menu, which will make watching the big game much more fun.
Jack's is minutes from the south gate of Zion National Park and directly across the street from the Springdale Holiday Inn Express and Zion Springhill Suites by Marriott. It's the one point in Springdale where you can see everything that's going on.
The most extensive beer menu in Zion may be found at Jack's. Their draft beer collection includes both major and microbrewery options and is complemented by an outstanding bottled beer menu.
Their bottled beer menu has breweries from all around the world, with a focus on Utah's Wasatch, Uinta, and Red Rock Brewing Company. If you enjoy beer, you will enjoy Jack's.
You can also dine outside on Jack's beautiful wrap-around patio, which offers breathtaking views of Zion Canyon. You'll adore Jack's easy-going ambiance where you can kick back, relax, and enjoy, whether you're searching for a good cocktail or one of Jack's excellent entrees. Since 2006, Jack's has become the favorite sports bar in Zion National Park.
Perks at Zion
"We Just Make the Day Better!" says Perks Espresso & Smoothies. They'll make your drink the way you want it. Just ask your barista about their diet-friendly selections.
Since 2003, Perks Espresso & Smoothies has been in operation. They have 5 locations to serve you at the moment. In the heart of Zion Canyon Village, near the entrance to Zion National Park.
The Rite Aid parking lot and Hurricane sites are only open to a drive-thru, while their Sunset Blvd and 520 W Telegraph locations in Washington provide inside seating, free wifi, delicious food, and a welcoming ambiance. Make sure to visit them.
As a roastery, their sincere goal is to provide you with high-quality coffee and smoothies served by people who are passionate about what they do. They believe that by sharing their world with you, they may engage you in it.
Zions Pizza and Noodle
Zion Pizza & Noodle Co. is located in the lovely village of Springdale, Utah, in the heart of Zion Canyon, at the entrance to Zion National Park. The building, which was once a church, is now a focal point for travelers looking for a pleasant break with great cuisine and good company.
The magnificent structure that now houses Zion Pizza & Noodle Co. was converted to commercial usage in 1983 from a historic Mormon church built-in 1930.
The foundation is four feet deep, while the walls are one foot thick, due to the uncertain soil conditions. The internal walls are made of lath and plaster. It is located in Springdale's commercial center.
`The Zion Pizza & Noodle Co. has some of the best pizza and pasta in the area. They serve vegans and meat-eaters alike, using the best local ingredients.
Meme's Cafe
Mechelle, also known as MeMe, enjoys cooking and has committed her life to the science of wonderful cuisine. In July 2012, she founded MeMe's Café with family and friends in Springdale, Utah, to realize her ambition of owning and operating a restaurant.
Breakfast, lunch, and dinner are now offered. Throughout the day, there are new breakfast options. Other than that, a full breakfast menu is offered from 7 a.m. to 11:30 a.m., with gourmet sweet and savory crepes, omelets, quiche, pancakes, handmade yogurt parfaits, and sandwiches.
Starting at 11:30 a.m., a new lunch and dinner menu will be offered, with crepes available all day, as well as fantastic burgers, chicken sandwiches, pulled pork sandwiches, and our evening and dessert crepes.
Wine and beer are also provided. Dining is available both inside and on the patio, with great views. It's all topped off with a gourmet espresso drink and a stunning view.
MeMe's is in the "downtown" part of Springdale, close to most hotels, on the shuttle system, and surrounded by the splendor of Zion, stores, and galleries. They feel privileged to own a restaurant in such a lovely location and to get so many tourists from all over the United States and the world.
Deep Creek Coffee Company
Deep Creek Coffee Company adds to the list of great restaurants near Zion National Park. This establishment is recognized for its coffees and teas, as well as smoothies, pastries, and other baked products.
It's also good for breakfast. In the morning, they provide bagel sandwiches, breakfast burritos, and waffles.
At Deep Creek Coffee Company, you may expect a crowd and some wait time.
Recent Posts