15 Awesome Things to do in Hurricane, Utah
Hurricane, Utah Attractions: Are you looking for the Best Things to do in Hurricane, Utah? Hurricane is a great city to visit in Southern Utah that has so many things to see and do.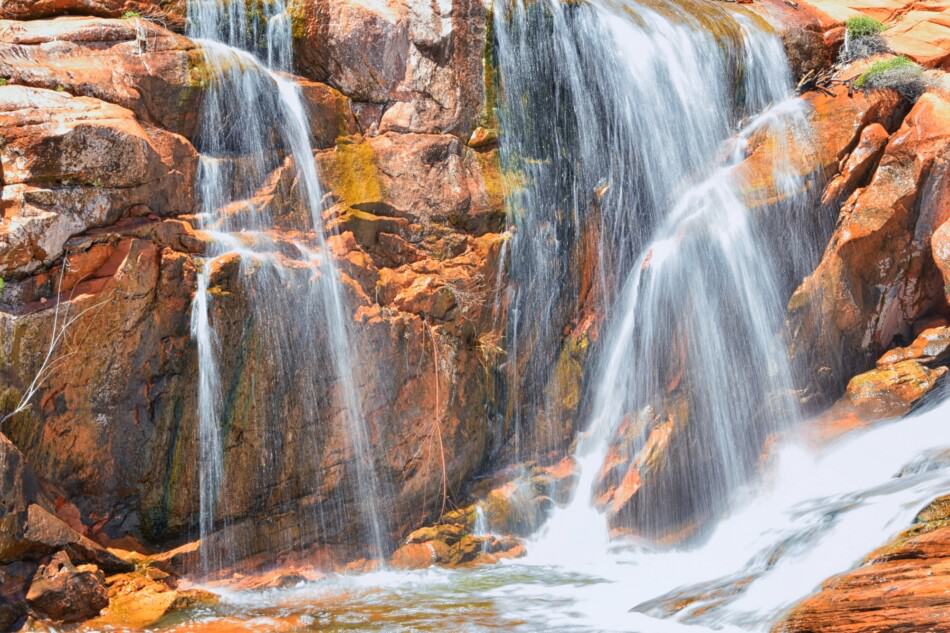 Hurricane is located in Utah's south/west corner. Saint George is 20 minutes east, while Zion National Park is 30 minutes west. Check out my post on the best hikes in Southern Utah or if you are planning to visit nearby St George, I also have a post on the Best Things to do in St George, Utah.
Driving Distances from Hurricane to:
Grand Canyon – 2 hours
Lake Powell – 2 hours
Bryce Canyon National Park – 2 hours
Las Vegas – 2 hours
Valley Of Fire State Park – 1 hour 45 minutes
Snow Canyon State Park – 35 minutes
Zion National Park – 30 minutes
Cedar City – 45 minutes
Saint George – 20 minutes
Hurricane is a smaller city that provides real value accommodation especially if you are visiting Zion or Bryce Canyon. Check out my guide to Airbnbs near Zion, and Hotels near Zion for more info.
15 Best Things to do in Hurricane, Utah
Quail Creek State Park
A park that is equally refreshing and beautiful, with clear green water is what best describes Quail Creek State Park. Red, white, and orange cliffs surround the shore and are set against the powerful Pine Valley Mountains as a backdrop. Couple that with 320 days of sun each year, and you've got the perfect recipe for a lake-focused adventure.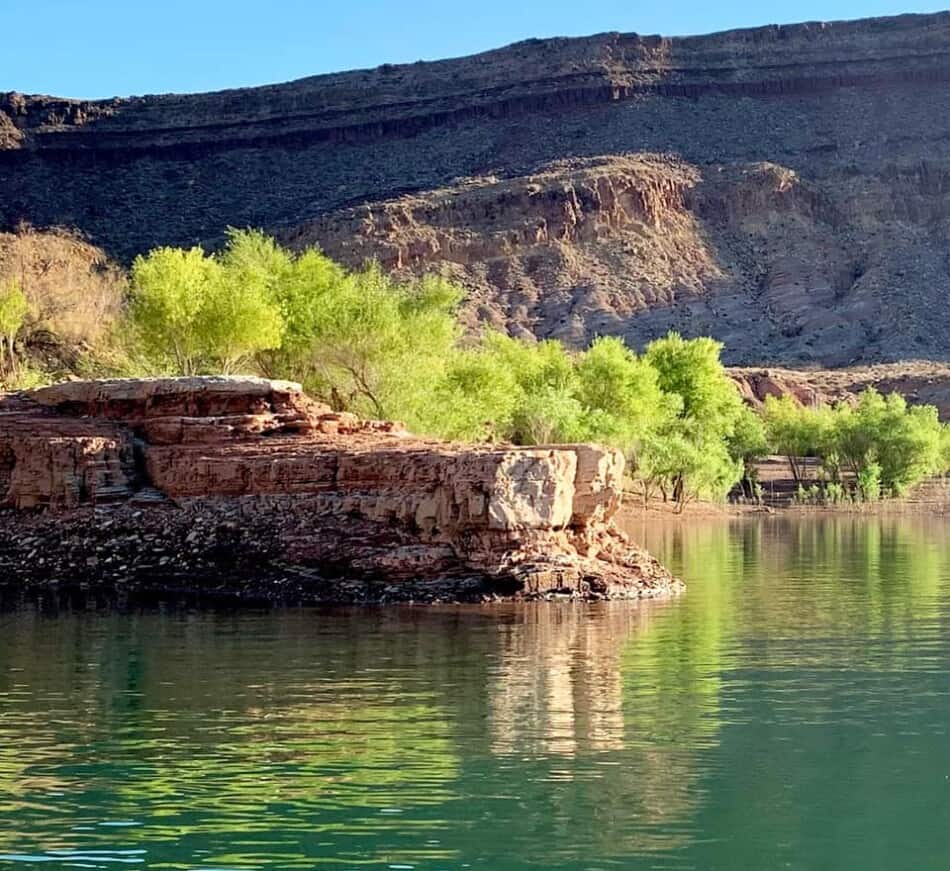 On a peaceful lake like Quail Creek, paddle boarding and kayaking are easy activities to pick up without much experience. While soaking in the sun. DIG Paddlesports offers rentals at the beachfront, or bring your own water toys. The state park also has 24 campsites to choose from to sleep under the stars right along the lake. For those who would like to hike, the Cub Scout Mountain Biking trail offers some challenging and technical riding next to the beautiful lake. Enjoy the great outdoors in Hurricane, Utah with the Quail Creek State Park.
Sand Hollow State Park
In the middle of the Zion Desert are several water oases, and Sand Hollow State Park is one of those crowning jewels. Whether it's summer or our mild winters, this 20,000-acre park offers a little of everything – from sitting on the soft, orange shore to diving into emerald green waters to tearing it up on the sand dunes. Aside from paddleboarding and kayaking in the early morning, take an afternoon cruise around the rocky island on the western part of the lake.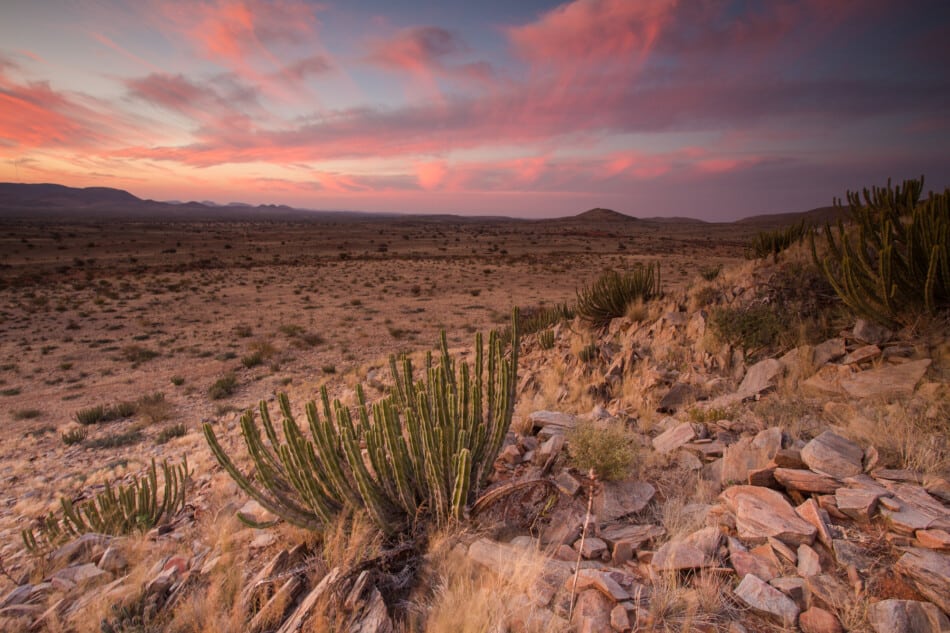 The beach at Sand Hollow also has wakeboards and tubes available for those who want to take a dip in the water. If you are looking for something more daring, on the northwest shore, a rocky section of small cliffs is ideal for adrenaline-filled cliff jumping. Or swim or boat out to Desert Pearl Island, in the middle of the reservoir. The height of the cliffs is dependent on the water level, but usually has at least 20 feet of free fall before reaching the clear, green water. Sand Hollow is a great destination in and of itself, but also fabulous for a day visit.
Pah Tempe Hot Springs
Take a detour and marvel at the Pah Tempe Hot Springs. These hot springs were used by native Americans for centuries before the arrival of the white man. They considered it a sacred and healing place. Pah Tempe Hot Springs flow at 107-degree water and 110,000 tons of salt into the Virgin River every year.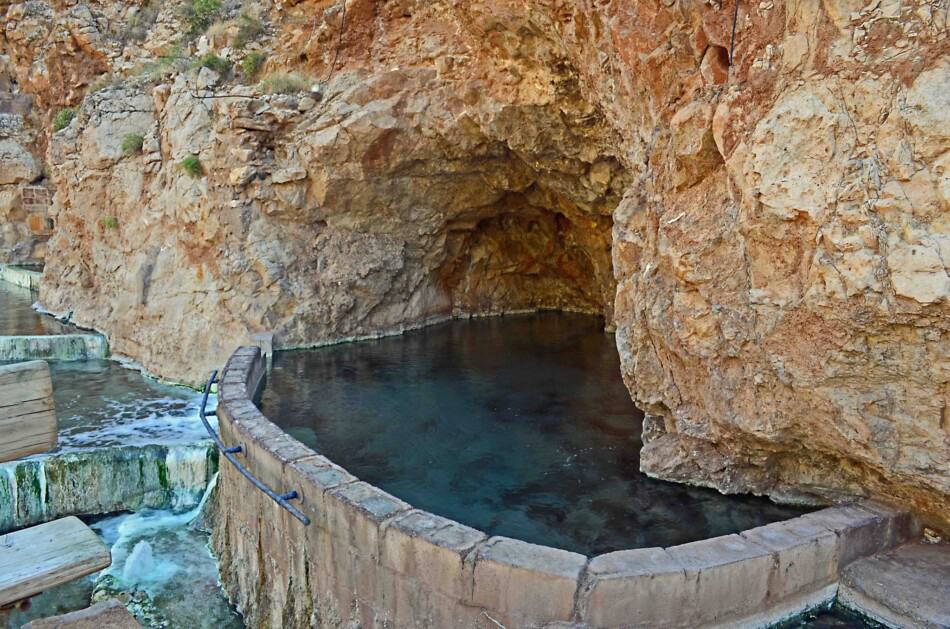 There are five-man mad cement walled pools that cascade into each other. There is a hot spring cave that the water flows through. You can never miss this great tourist attraction rich with history and beauty that is the Pah Tempe Hot Springs. You can check out my post on the Best Hot Springs in Utah for other options.
Hurricane Valley Pioneer Heritage Park
There is a small museum in Hurricane that tells the history of the town and holds a few interesting items. This museum is called the Hurricane Valley Heritage Park & Museum, and there is a nice park to play at just behind it. A visit to this museum is perfect when you need a little slow time after the hustle-bustle of Zion National Park. Maintained by the Hurricane Park Heritage Association, the museum highlights include period artwork, artifacts, and a historic wedding cake dating back to 1907. Some of the famous pieces in the museum are focused on food. There is a piece of bacon that was fresh in the 1940s. It was found in a cellar many years later and moved to the museum. Another older piece is a wedding cake that is well over 100 years old. The Hurricane Valley Heritage Park & Museum is located right on the main road in Hurricane so it's hard to miss. If you need a place to unwind, this is a great park to visit.
Red Cliffs Recreation Area
It's no secret that there is an amazing National Park in southern Utah. However, it's not the only awesome place to experience down here, and Red Cliffs Recreation Area is one you probably haven't heard of. It's a hidden gem that has all the charms of Zion in a smaller package. Visit in Spring after a rainfall because this recreation area is blessed with some of the most beautiful waterfalls that gush over its dry red-rock canyons. It's no secret that there is an amazing National Park in southern Utah. However, it's not the only awesome place to experience down here, and Red Cliffs Recreation Area is one you probably haven't heard of. It's a hidden gem that has all the charms of Zion in a smaller package. The Petroglyphs are easy to miss but hard to take your eyes off. As the canyon starts to tighten up, you can cross the dry stream bed where a large alcove is cut out of the cliff face. In this shallow cave, you can look up and find some ancient Native American drawings. Visit red Cliffs Recreation Area for a Unique Adventure.
Red Reef Waterfall is a very popular hike near Leeds, Utah. This hike has a few pinch points that may be difficult for some hikers, but it is generally considered safe. You may end up wet if you make a mistake! In Spring and right after rainfall, this recreation area is blessed with some beautiful waterfalls that gush over its dry red-rock canyons. Since it's pretty tough to plan a trip around rain, and rain also makes for less enjoyable camping, try planning a Spring trip, especially if you want to see the falls running.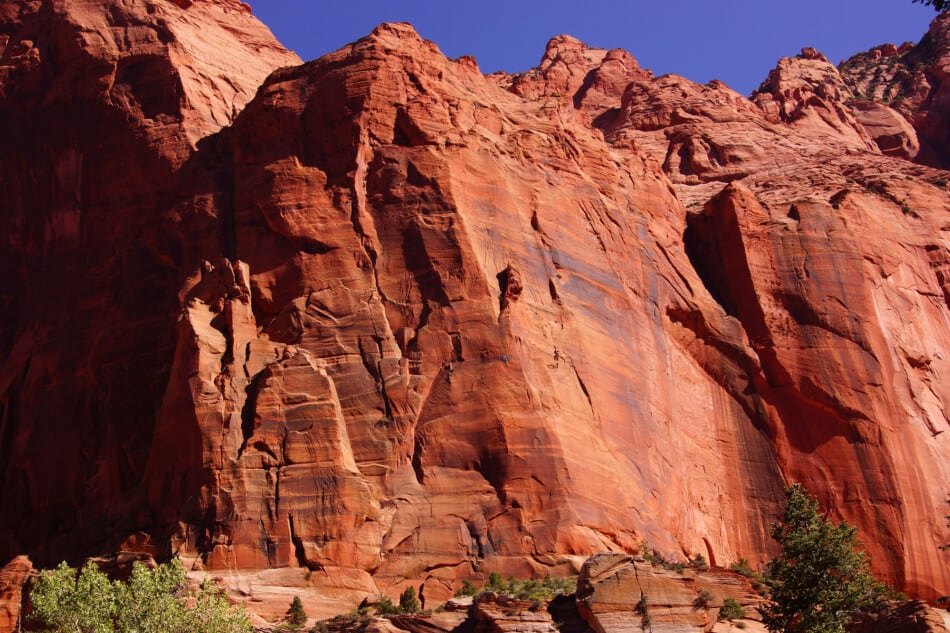 Nothing says desert adventure like slot canyons! They are hands down one of the best parts about hiking in southern Utah. Making your way between towering cliffs, sometimes only an arms' width apart, you feel like you're on another planet. After your adventurous hike, take a break in one of the campsites provided in the recreation area. They have all the facilities you need from tables, pavilion cover to restrooms. You can never have this much adventure here in Red Cliffs Recreation Area.
St. George Dinosaur Discovery Site at Johnson Farm
The city of St. George spirals out in almost every direction from the red rock outpost, laying its grid over the desert to tame it in a way certain predecessors of this land never could. Dinosaurs weren't exactly "civilized," by our definition of the word. St. George Dinosaur Discovery Site isn't just for geologists, Families, and children can have a great time here following dinosaur tracks along the ground, uncovering replica fossils, or putting together dinosaur puzzles.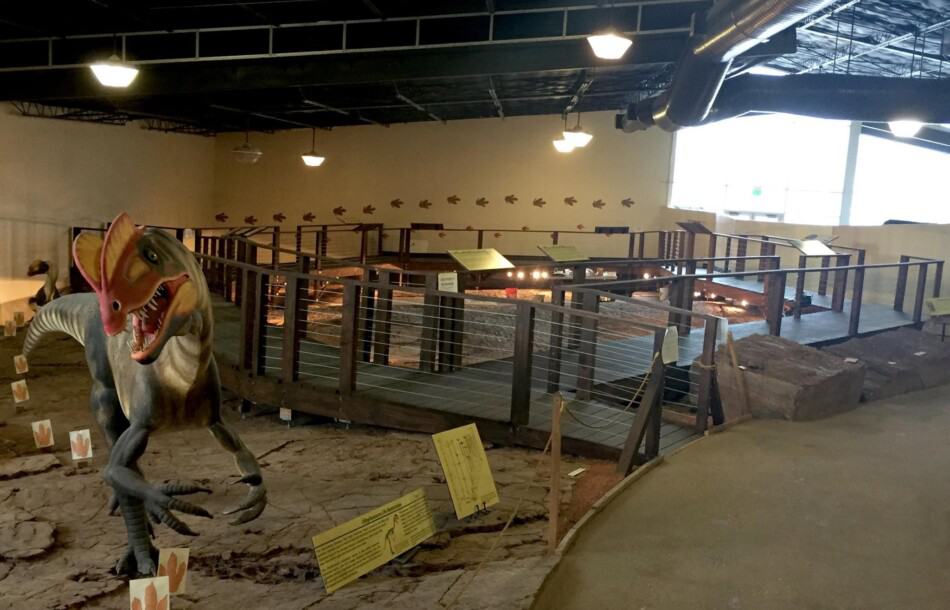 Visit the small activity room where you can enjoy doing dinosaur rubbings, tracing dinosaurs, making dinosaur origami, and examining dinosaur teeth. Walk through the museum, on the floor of the museum, there are many different sandstone chunks, each with different prehistoric markings. Some show dinosaur footprints from at least three different kinds of dinosaurs so do not miss out on these activities. Don't let the word "Farm" fool you. This is a facility filled with archaeological history so dinosaur enthusiasts of all ages are welcome. 
Zion National Park
Follow the paths where ancient native people and pioneers walked. Gaze up at massive sandstone cliffs of cream, pink, and red that soar into a brilliant blue sky. Experience wilderness in a narrow slot canyon. Zion National Park could be called a heaven on earth, a red-rock wonderland created by wind, water, and snow. Mormon pioneers arriving in the area in the 1860s were so overwhelmed by the natural beauty of Zion Canyon and its surroundings that they named it after the Old Testament name for the city of Jerusalem.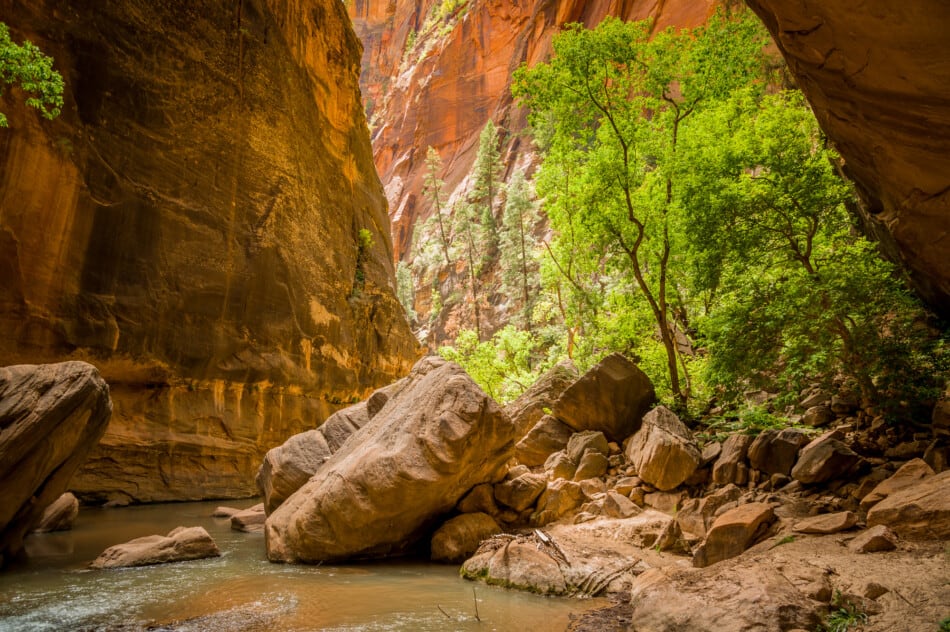 This park is full of off-the-beaten-path adventures and hidden gems, perfect for seeking out during the crowded summer high season. Zion's unique array of plants and animals will enchant you as you absorb the rich history of the past and enjoy the excitement of present-day adventures. Any road in Zion Canyon is likely to reveal a magnificent vista not on any map or in any book, so wander off and let chance be your guide. This thousand-foot-deep red rock canyon is always ready to quench your appetite for outdoor wonder.
St. George Temple
St. George Temple is a majestic white structure that serves as an important area landmark until this day. Known as the longest operating temple of the Church, it was first built in Utah to become a cooperative effort uniting many Utah communities.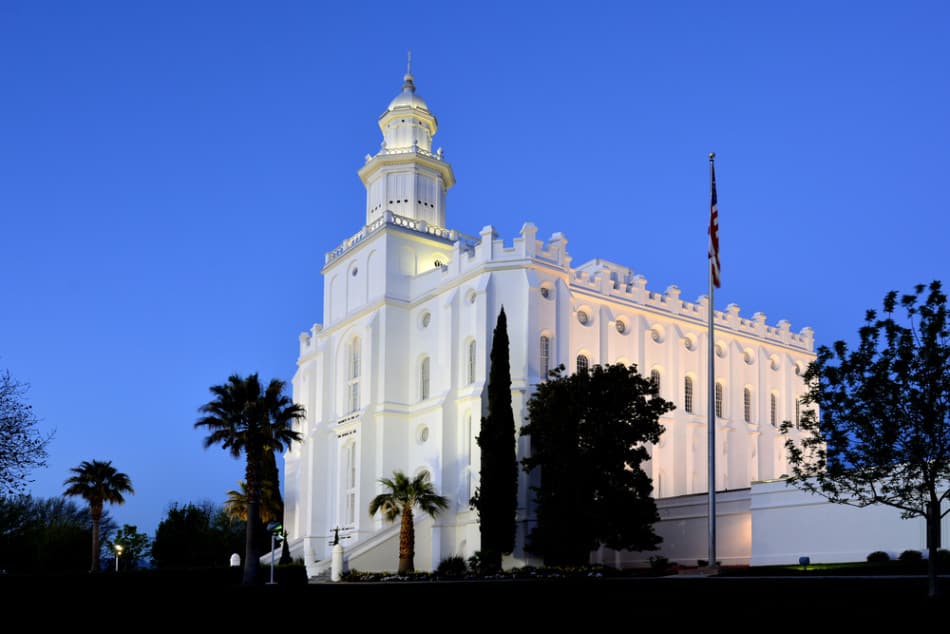 Enter the temple and take a tour with the LDS as you get to know more about the history of St. George Temple and its religion. Visit the temple in the evening to see the temple shine with its magnificent lighting, this is a sight to behold. With its rich origins to its dedicated religion, St. George Temple is filled with awe-inspiring greatness.
ATV
Utah is a popular place for ATV riding especially in the Southern part of the state. It has wide-open spaces, overlooks with vistas that stretch for lies, and the famous Utah red rock formations and sandstone all make the small town of Hurricane. Full-service adventure company offering ATV rentals in Hurricane Utah and surrounding destinations.
Try our high-performance UTV / RZR rentals and tours for an outing at Sand Hollow State Park that offers hundreds of miles of sand dunes and trail riding. Take the machines to Zion National Park or Little Sahara Sand Dunes on an extended vacation.
Check out this cool ATV tour near Hurricane.
Canyoneering
Zion canyoneering is one of the first adventures on our "must-do" list. The Zion Canyon is a land of Canyons. Many people enjoy hiking the large canyons but there is a deeper prize to be found. Venture into the small canyons as you enter a whole new world full of jaw-dropping experiences. Zion National Park is one of the largest concentrations of technical canyoneering routes in the world with 19 permitted routes.
They range from half-day experiences to overnight trips. And some have a couple of short rappels, while others have over 300-foot rappels. Just outside of Zion National Park, Lambs Knoll is a beautiful red-rock formation full of little slot canyons. This place is usually dry so you don't have to be worried about getting wet. You can expect the temperatures to be 10 degrees cooler thanks to their higher elevation. If you've got the skills and experience, grab your gear and come explore these amazing slot canyons on your own. Check out this one day canyoneering tour.
Ivins Petroglyphs
This is a family-friendly, easy hike that all can enjoy. There is a great flavor of Anasazi culture as you wind up the path that leads to some old Anasazi Farmstead foundation remains, and some incredibly well-preserved petroglyphs. Called Anazani Ridge by some, the Land Hill Petroglyph Site is located in the Santa Clara Reserve near Ivins. The petroglyphs are scratched into often dark desert varnish at the top of the cliff. Most are situated near the canyon rim, some on top and others just over the edge and accessible via lower levels of the cliff.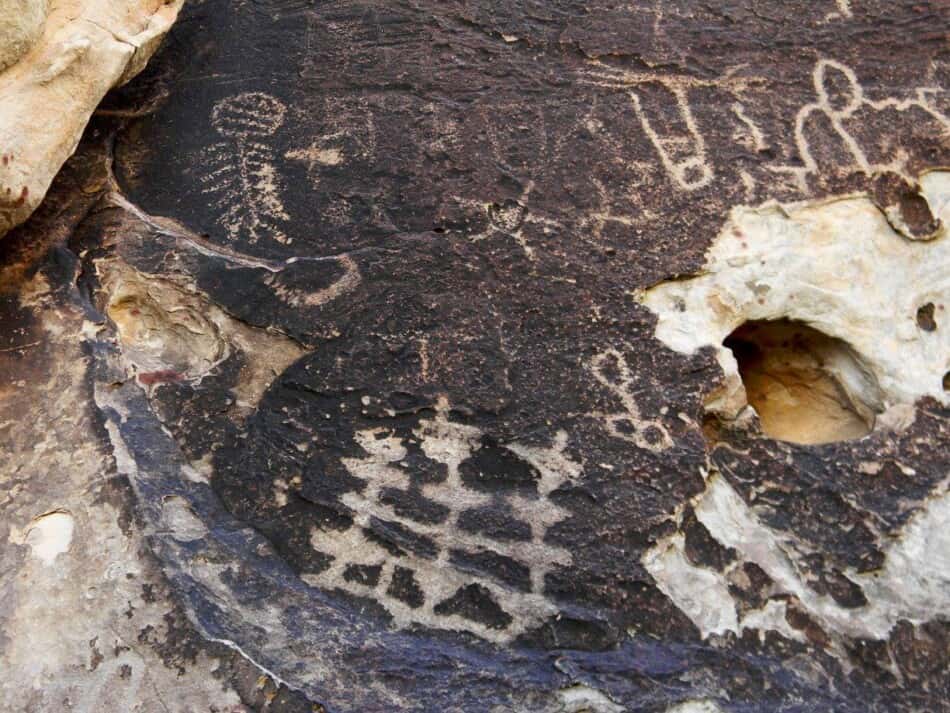 They feature depictions of humans, animals, and a variety of other symbols, including the fairly common spiral, which local Paiutes translate to mean "flood." Many people come back to this place not only for its petroglyphs but the natural beauty of the area. The river winds through cottonwoods in the canyon below while the vastness of the Mojave Desert stretches out beyond the river and toward the hills. You can take the stroller, or pack the kids on your back. However you prefer to do it, this is a great hike with some great history!
Coral Pink Sand Dunes State Park
Its name says it all, the sand dunes were formed by the erosion of pink-colored Navajo Sandstone. Shredded by four-wheelers all year long. The sand dunes are a very scenic area with dunes of warm, pink sand. Coral Pink Sand Dunes State Park is where weekend warriors can leave footprints in soft sand or adventure on the vast off-road playground.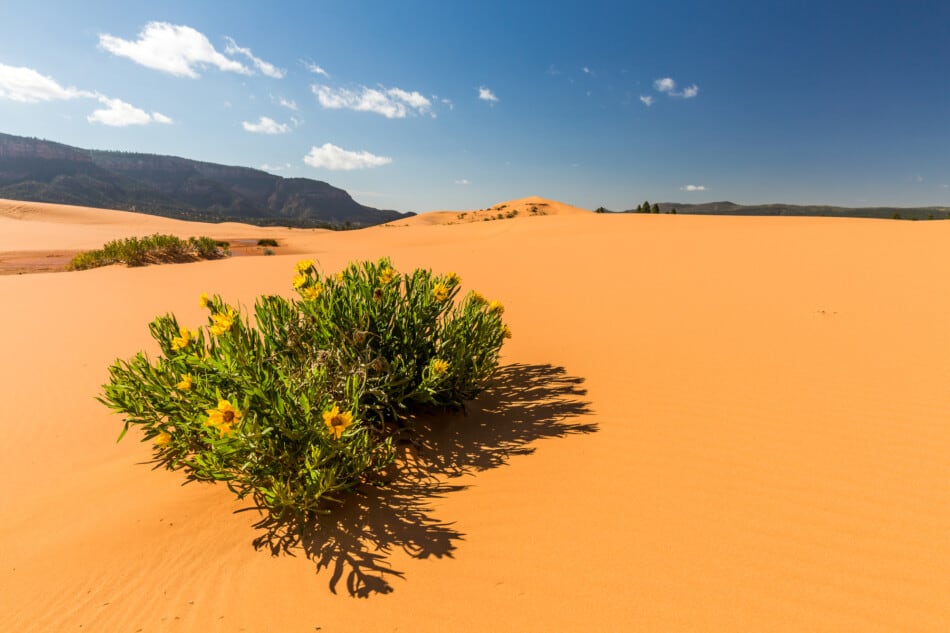 Walk among old juniper, and pinion, and ponderosa pines. Then take your shoes off to leave footprints in the orange-red sand dunes. These geological oddities were formed by the continual erosion of the nearby Navajo sandstone cliffs. Located just southeast of Zion National Park, the dunes have become a favorite place to ride off-highway vehicles. If you haven't visited the Coral Pink Sand Dunes, then you are missing out on the sunset on the cliffs and dunes for it is a sight to behold.
Pioneer Heritage Museum
The Pioneer Heritage Museum is located in the Hurricane Valley Pioneer Heritage Park and Museum. There are a couple of artifacts in this small museum's collection that might be described as idiosyncratic. Maybe even eccentric. At the Pioneer Heritage Museum in the city of Hurricane, Utah you'll find some reverently preserved 1907 fruit cake, and a slab of 1945 bacon that's holding on for dear life. There are many other historical figures to explore in this museum-like the well-preserved wagons and barns that dated back into the early 1900s. Enjoy the interesting pieces of history preserved in the Pioneer Heritage Museum.
Gunlock State Park
Gunlock Reservoir and Gunlock State Park lie just far enough away from the hustle and bustle of the metropolitan areas of St. George. With incredible views and warm water, this remote lake is the perfect spot for a day in and around the water. Bring your own water toys or rent on site. Gunlock may be the smallest of the three state park reservoirs, but there is plenty of room for speed boat activities and jet skies.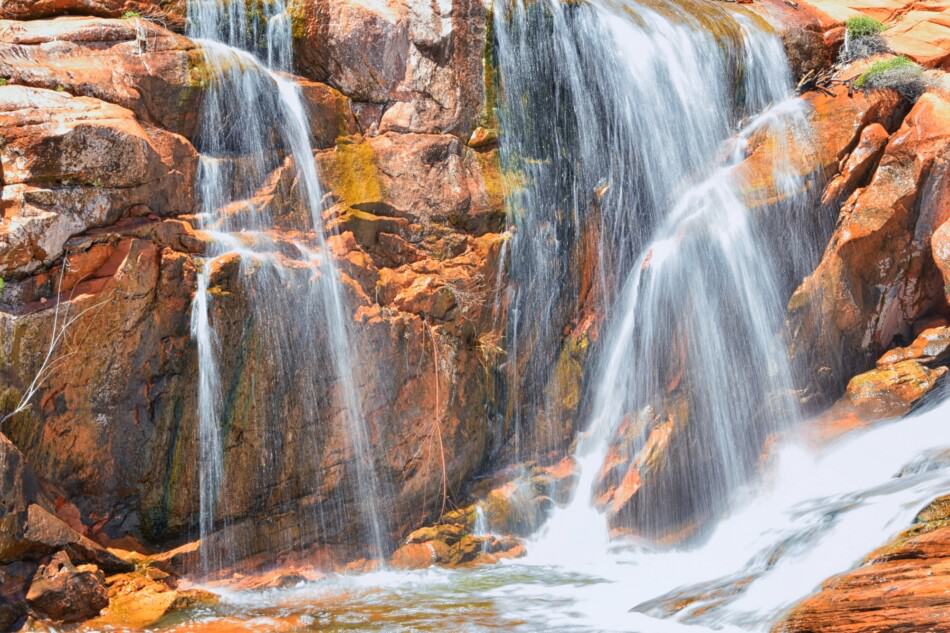 There is plenty of fishing to be done here. Take advantage of the cool morning and late evenings as the bass are more active during these times. Go camping in Gunlock and experience the darkest skies of all the state parks. Come wish upon a star or bring a camera and tripod for some Milky Way photography that will make friends jealous. Gunlock State Park may be small but it is filled with endless fun and excitement to look forward to.
Recent Posts