17 Fun Things to do in Jerome, Arizona – Small Town Charm
Jerome Arizona Attractions: Are you looking for the best things to do in Jerome, Arizona? I have put together this list of attractions in Jerome so you can explore this spooky ghost town.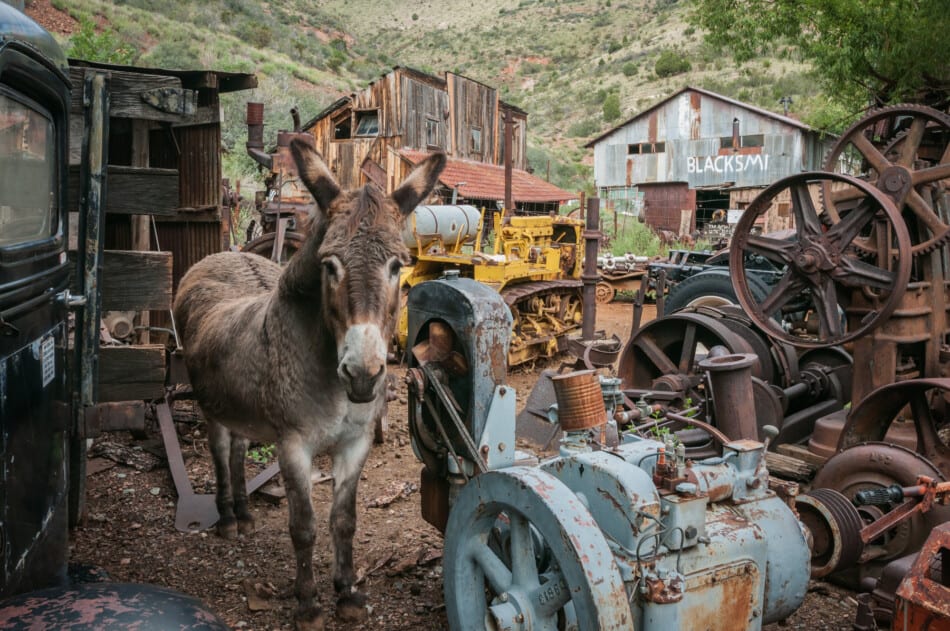 There are so many fun Jerome, Arizona activities to see and do and obviously a lot of these center around Jerome's fame as a ghost town.
Jerome is a community in Arizona's central region about 45 minutes away from Sedona. Jerome's history as a thriving copper mining town is explored at the Mine Museum. Douglas Mansion, built in 1916 by a mining tycoon, is located in Jerome State Historic Park.
Thank you for supporting this website written by an American. This post may contain affiliate links. This means I earn a small commission on these links at no extra cost to you.
17 Epic Things to do in Jerome – what to do and what to eat
Jerome AZ Visitor's Center
The Chamber of Commerce houses the Jerome AZ Visitor Center.
Along the streets, there are various free public parking areas. If there's room in the parking lot across from the Visitor's Center on Hull Avenue, park there and pick up a map of the town.
Chatting with residents in the center will offer you detailed information on the town's hotspots. Depending on your preferences, you'll be able to quickly browse.
Indeed, if you want to make the most of your time on the streets, this is one of the best places to go. The map includes an index of the present and previous owners of the buildings.
If you have any questions concerning tours, the helpful staff will gladly assist you.
Jerome State Historic Park
In Jerome, Arizona, the Jerome State Historic Park is a historic mansion and estate that has been converted into a museum.
The mansion was built in 1916 by an influential family of Black Hills mining executives in the northeast region of the Black Hills.
The famous Douglas Mansion is located in this park, which is just a short drive from downtown Jerome. The mansion was quite lavish for its time, with a wine cellar, billiard room, and even a marble shower.
The Douglas Mansion is now a museum where visitors may learn about Jerome's mining history and the Douglas family's involvement in it.
Historical exhibits, artifacts, a reconstructed Douglas Library, and, most notably, a model of the town that depicts its underground mines are all on display in the museum.
In addition to all of the above, you'll be able to take in the breathtaking views of the Verde Valley from the hilltop mansion's gardens.
For nature enthusiasts and history buffs, this Arizona state park is a dream come true. A guided tour will teach you about Arizona's mining history, and you must stop by the Douglas Mansion to learn about one of the most famous mining barons in U.S. history.
Douglas Mansion
Douglas Mansion is a historic mansion built in the early 1900s above the Little Daisy Mine. It was once the residence of mining magnate James S. Douglas. The Douglas Mansion is a museum in Jerome State Historic Park where visitors can learn about the history of the region.
James Douglas was a successful businessman in the mining industry. He built the mansion to use it as a hotel for other mining sector executives. He was very proud of his opulent abode.
Today, you may tour the mansion, see artifacts from the mining business, and learn about how the industry shaped the town.
This mansion is still as stunning as it was when it was first completed in 1916. It's clear how affluent the family who once resided here was.
The guided tour of the mansion will show you what it was like to be wealthy in the past. It even has a museum where you can see images and mineral relics on display.
Get ready for a picnic. The picnic area at this mansion offers spectacular views of the Verde Valley. It makes snacking here one of the best things to do with kids in Jerome.
Eat a Burger at Haunted Hamburger
The Haunted Burger has a unique history and it is one of the most famous places to eat in Jerome. I highly recommend a stop here as its a great place to eat and has fantastic views.
The building itself is quite eye-catching and their outdoor seating is perfect for a mid day rest and recharge.
I've eaten at the Haunted Hamburger many times in the last few years. The service is always good, the food is really good and the views from their dining rooms are breathtaking!
Audrey Headframe Park
Audrey Headframe Park is a non-profit museum in Jerome, Arizona that exhibits old mining equipment. The Audrey headframe and shaft, built-in 1918, were considered state-of-the-art technology in terms of mining equipment at the time.
The Audrey shaft was created after a big copper deposit was identified to extract enormous amounts of high-grade ore while minimizing fire risk and maximizing worker safety.
The shaft is made up of three concrete-lined segments with horizontal hubs at depths ranging from 800 to 1700 feet.
Visitors may now explore this historic mine site as well as the vintage equipment that has been left behind for an insight into Arizona's copper mining past.
Standing on the glass platform beneath this shaft and seeing it down is one of the free things to do in Jerome. The abyss is approximately 1900 feet deep (longer than the Empire State Building).
Gold King Mine Museum and Ghost Town
The Gold King Mine Museum and Ghost Town, located in the historic town of Jerome, Arizona, is a gearhead's paradise and a museum of all things mechanical.
Antiquated structures and an old disused mine shaft are among the highlights in the ghost town. Don Robertson, the owner, and proprietor is one of the keys draws to this sort of museum.
Don's enthusiasm for mechanics and tinkering is inspiring to people who come to see him.
Old buildings and vintage cars from Jerome's mining days are on show here. A turn-of-the-century sawmill, vintage mining equipment, a 1901 blacksmith shop, and restored antique cars are among the attractions he's put together and tenderly cared for.
The open-air museum, which houses a few living animals such as chickens, goats, rabbits, and donkeys, is also a hit with visitors.
Tours of the Gold King Mine and Jerome Ghost Town are also available, as well as gold panning.
Jerome Historical Society Mine Museum
In downtown Jerome, Arizona, the Jerome Historical Society Mine Museum is a non-profit museum and gift shop. The gift shop and museum first opened their doors in the early 1950s.
The museum includes artifacts that depict Jerome's history from the beginning to the present.
This is a great cost-effective approach to learning about Jerome's mining heritage. You can consider yourself an expert on Arizona mining history if you visit this museum and the Jerome State Park Mining Museum.
The museum will take you about 45 minutes to an hour to tour.
Everything from the remains of gambling games in old saloons to vintage miner's equipment will be on display for visitors.
Hand-forged miners' candlesticks, carbide lamps, cages, drills, and ore carts are among the mining equipment on display. Panorama photographs of smelters and miners, medical equipment, newspapers, tokens, dishes, and milk bottles are included.
The Mine Museum Gift Shop includes a wide variety of souvenirs and presents for visitors to look through and purchase.
This is a fun little museum with more artifacts and facts about Jerome and the people who helped build the town. The museum gives visitors a glimpse into Jerome's history, including native pueblos, fires, police, mining, and saloon gambling.
Sliding Jail
The Sliding Jail is another historic monument in Jerome, Arizona. The Sliding Jail has gone on the run in an unprecedented turn of events.
Following a relatively steady slide down the side of a mountain near Jerome, Arizona, this historic jailhouse may be located almost 200 feet from its original location.
When the town of Jerome was incorporated in 1898, it quickly gained the reputation of many other Wild West towns, where brawling, boozing, and brothels were the norm.
This small town had even acquired the unflattering title of "Wickedest Town in America" for a brief period.
In case it runs away again, the historic jail is now surrounded by an old iron fence and stabilized by retaining walls. This structural outlier will pique the interest of visitors to Jerome.
This jail rolled down the hill 68 meters (225 feet), where it still stands today. It's a taste of Americana and the Old West, and best of all, admission is free.
It's a little difficult to locate, but it's well worth the time and effort. So remember to include this on your list of things to do in Jerome!
Make a fast trip to the small jail to discover more about its history by reading the short plaque in front of it.
Tuzigoot National Monument — Clarkdale
The Tuzigoot national monument is located near Jerome in nearby Clarksdale, Arizona. This Sinagua Indian-built monument provides an insight into the past. The site's ruins date back to the year 1100 A.D.
The Sinagua tribe used this ancient pueblo to keep an eye out for traders who came to the town to barter for products.
This is a must-see destination for anyone interested in Arizona's aboriginal history. The amount of effort that went into constructing this monument is a testament to the Sinagua Indians' perseverance.
There's a small museum there, as well as rangers and volunteers who can tell you more about the history of the place. Explore the ruins and get up close and personal with them while learning about the history of the area.
Enjoy the breathtaking views of the Verde River and the Tavasci Marsh from the trails.
Cleopatra Hill
The original location (the hill) on which the historic town of Jerome, Arizona is constructed is known as Cleopatra Hill. The area has transformed from a bustling mining town to a spectacular tourist and artist attraction.
For centuries, Native Americans occupied this area, leaving behind a profusion of artifacts that bear witness to their presence.
The rich history of Cleopatra Hill, as well as the natural beauty of the area, make it an ideal destination for tourists. Visitors can still explore and enjoy a great number of historical buildings and constructions in and around Jerome.
The buildings clinging to the side of this magnificent hill are one of the beautiful sites to see this weekend as you walk towards town. While you're still a long distance away, take a couple of shots of the town with your camera.
Tours of Jerome
Tours of Jerome provides just the tour for you if you enjoy the supernatural and macabre. The firm offers a variety of haunted tours, including Just Jerome, Spirits of Jerome Haunted Tour, and Classic Haunted Tour.
You can learn about these Jerome ghost towns as well as other spooky occurrences.
Tours of Jerome is a local tour company that offers a variety of activities within the city. Even though Jerome is now a small town, there are still many things to appreciate.
Whether you favor the art scene or local history, the tours offered by this organization will show you the area in a new light.
A ghost tour is one of the best things to do in Jerome, Arizona when it comes to entertaining things to do. Although it is an almost abandoned old western town, there are still numerous places to visit that have fascinating and scary stories to tell.
Check out my post on Spooky Ghost Towns in Arizona
Montezuma Castle
Visit this unique prehistoric example of housing inventiveness, hidden away in the rough and enchanting Arizona desert, and gaze through the windows of the past.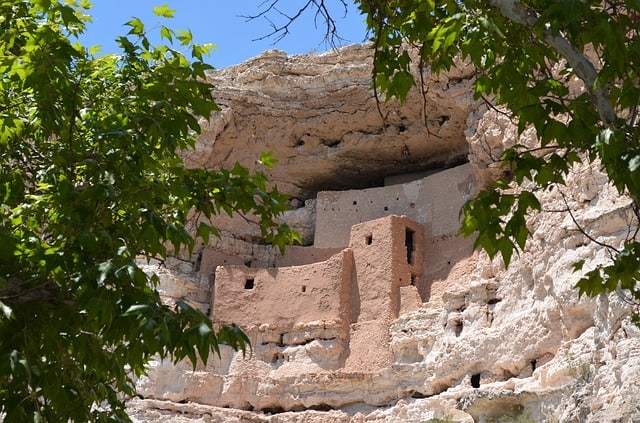 Montezuma Castle National Monument, located in Camp Verde, Arizona, preserves the Sinagua Indians' well-preserved dwelling places.
Montezuma Castle, a stone-and-mortar wonder of early architectural ingenuity, rises like an ancient five-story apartment building above the desert below.
The Castle was built over three centuries and served as a shelter for the Sinagua Indians during flood seasons, according to experts.
However, contrary to the European-Americans who discovered the structure, there is no historical link to the Aztec emperor for whom it is named—the construction was abandoned more than 40 years before his birth.
Approximately 350,000 people visit the Castle, the museum, and the picturesque sycamore grove each year. Hundreds of local flora and animals depend on the shade provided by the towering trees.
A self-guided loop trail leads you past the five-story cliff dwelling, through the sycamore grove, and along Beaver Creek. Another circle takes you by a Sinagua oasis that dates back 600 years.
Formal ranger tours (typically 25 minutes) are available and cover a wide range of themes relating to the Monument. Staffing and availability determine the length of time. Inquiries about hours and subjects can be made by calling ahead or stopping by the visitor center.
The most common species spotted at Montezuma Castle are birds, mammals, lizards, and insects, though seasons and weather play a big impact on which animals are active.
Check out my post on Ancient Indian Ruins in Arizona
Take a Wine Tour
Wine Tours of Arizona is thrilled to provide your first tour, a Sedona Arizona Wine Tasting Experience highlighting Sedona's finest wine tasting rooms.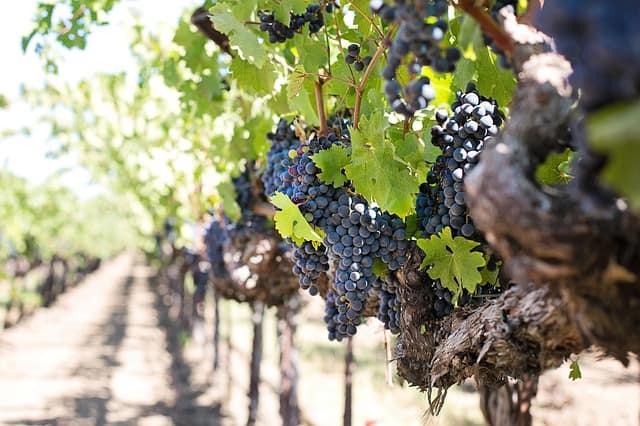 Decanter Tasting Room (in The Collective) in Sedona's Village of Oak Creek is the starting point for all tours. Jim Reich, the owner of Wine Tours of Sedona, will be your tour guide.
Decanter Wine Tasting Room is a great place to start if you want to entice your taste buds. Choose a red or white flight, along with a charcuterie dish (meat, cheese, and nuts), and the party begins!
You will next travel north to Tlaquepaque in Sedona to see VinoZona, which is situated among the cobblestone walkways that connect the area's distinctive stores, boutiques, and galleries.
Three significant grape-growing regions have emerged in Arizona's high deserts: Sonoita, Willcox, and Verde Valley.
These locally produced wines have received international praise, numerous awards, and have even been served in the White House since the 1970s.
Check out my post on the Best Arizona Wineries
Recent Posts