15 Epic Things to do in Williams, AZ
Williams, AZ Attractions: Wondering what are the best things to do in Williams, Arizona? Don't worry, I've got you covered.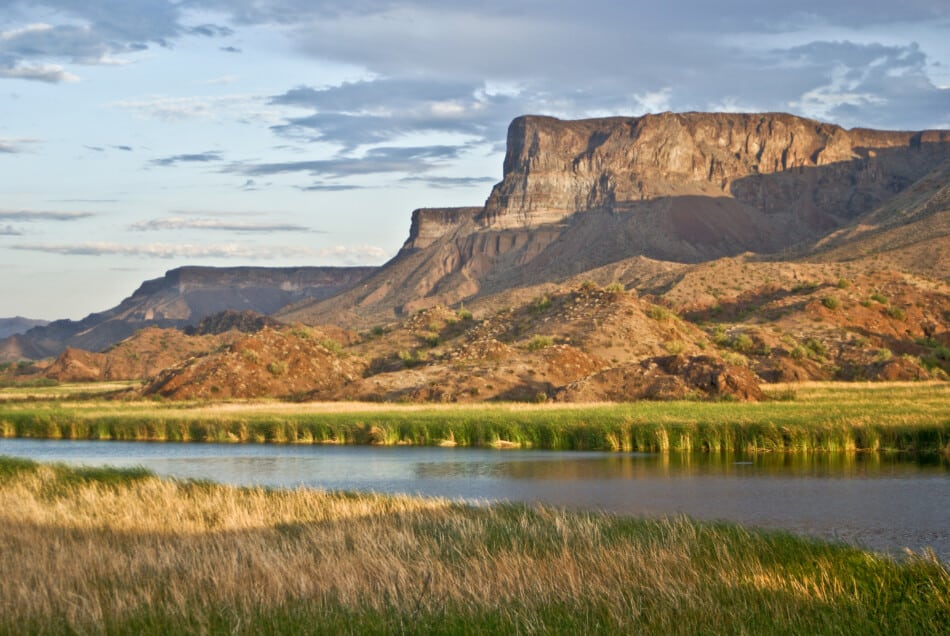 Most people think of Williams as a cute little place to stop off and take a few pictures on their way to the Grand Canyon or along Route 66 – but there are some surprising fun things to do and see here.
Williams is known as the Gateway to the Grand Canyon but its definitely worth a stop. I think you will be pleasantly surprised by some of the things on the list.
So let's get started and find out all about Williams, AZ attractions!
Thank you for supporting this website written by an American. This post may contain affiliate links. This means I earn a small commission on these links at no extra cost to you.
Where to stay in Williams
Wiliams makes for a great weekend escape. Fresh air, beautiful scenery and being in nature does a world of good for the soul. I recommend staying in a resort and treating yourself with a spa pool to relax at night.
There are lots of fantastic Airbnbs in Williams. There are many beautiful places to stay and this allows you to spend most of your time experiencing Wiliams.
I stayed at the Best Western Plus. This is one of the best affordable Williams Hotels and it has amazing amenities and is close to everything. Plus its reasonably priced. You can see more Hotels in Williams, AZ
If you are taking a road trip remember to reserve a car in advance using Discover Cars .
15 Fun Things to do in Williams – what to do and what to eat
Stroll Route 66
Since historic Route 66 runs directly through the heart of Williams, it's easy to park and walk to the many gift shops, restaurants, and historic sites.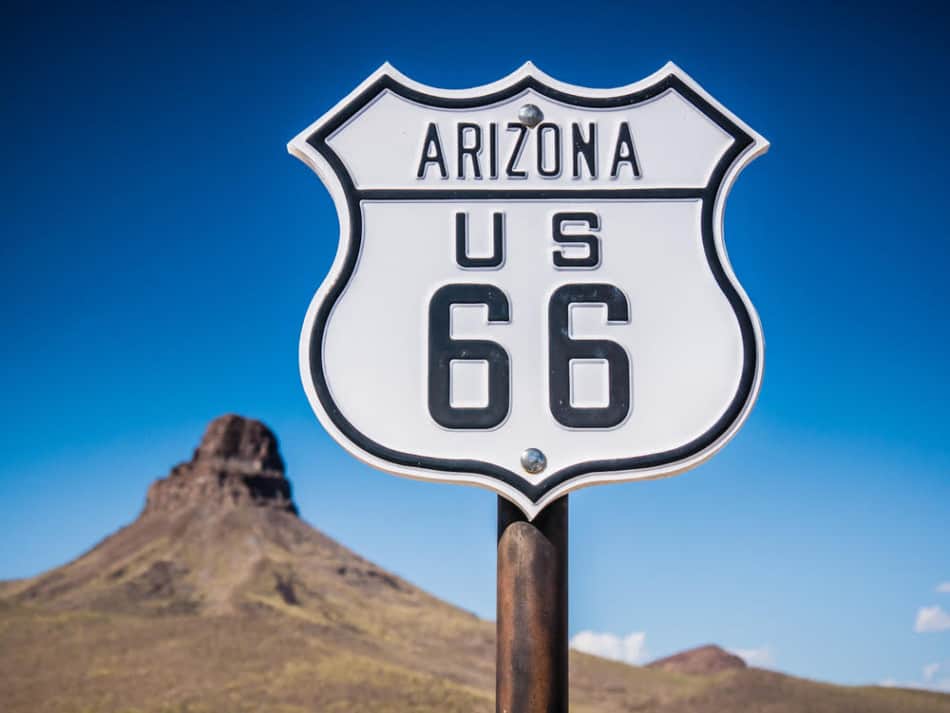 Keep an eye out for the brass plaques on the sides of some of the buildings that explain what the area used to be like.
Old post offices, fire stations, grocery stores, banks, and other buildings have been renovated into unique shops.
Original neon signs on stores and music from the 1950s streaming out of old diners bring the town to life, especially at night.
Pete's Route 66 Gas Station Museum, a colorfully restored replica of a 1950s-era service station replete with vintage cars and garage equipment, is a must-see for anybody interested in mid-century travel.
On the other end of the entertainment spectrum, families will love the high-flying Route 66 Zipline, which takes riders soaring above the famed road that once functioned as America's major thoroughfare.
As there is a two-mile loop around Williams, it is advisable to park on one end and walk to the strip's end.
Take the Grand Canyon Train – A Cool Way to See the Grand Canyon
Grand Canyon Railway has been transporting people through Arizona's countryside and into the Grand Canyon's heart since 1901.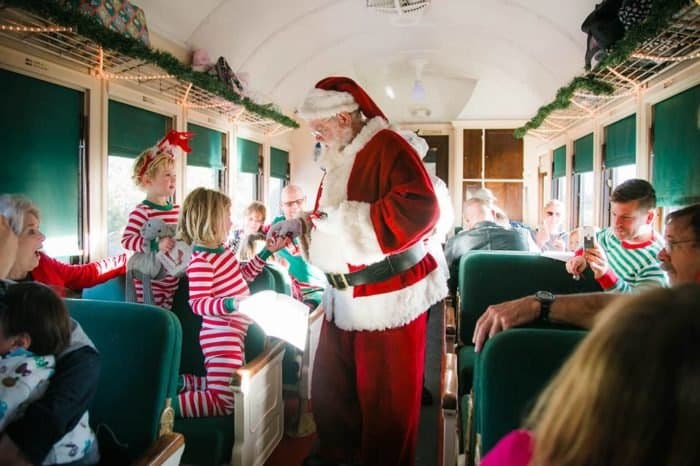 At 9:30 a.m., the train leaves Williams Depot and arrives at 11:30 a.m. at the Grand Canyon.
The train back to Williams departs at 3:30 p.m. and arrives at 5:45 p.m.
During periods of heavy volume, a second train schedule operates one hour later than the standard advertised schedules.
Musicians, attendants with regional and historical knowledge, and an old-fashioned railway heist will provide entertainment for passengers. 
Stunning views, world-class comfort, light refreshments, and delectable libations will be available to them during the trip.
While keeping a watch out for mule deer and elk outside the windows, passengers also learn about the Old West and the Grand Canyon.
You have several hours after the train arrives on the South Rim of the canyon to take a guided tour or explore the rim trails and vistas on your own.
Before boarding the train back to Williams, you have time for lunch at the famous El Tovar Hotel, where you might witness an old-fashioned and family-friendly train robbery.
You can check out my post on 17 Places to Spend Christmas in Arizona – including the Grand Canyon Railway and Williams.
Explore Kaibab National Forest
The prehistoric evidence of inhabitants in the Kaibab National Forest, which dates back over 1,000 years, is one of the most spectacular things to see in Williams.
Hike through the pine forest on the Keyhole Sink Trail to see the ancient petroglyphs engraved onto the canyon walls.
This ancient means of communication is thought to have been valuable to the area's original inhabitants who hunted.
The petroglyphs are a wonderful sight to behold, and visitors have long appreciated and preserved them. The trailhead for the Keyhole Sink is roughly 20 minutes from Williams and is quite easy to find.
This ponderosa pine forest has something for everyone with its diverse sceneries. The North Kaibab Ranger District (with offices in Fredonia) and the South Kaibab Ranger District are part of it.
The latter is further separated into the Williams Ranger District and the Tusayan Ranger District.
Although both districts cover the majority of the forest, they have distinct characteristics. Williams is a great place to visit if you like mountains and lakes. Don't hesitate to bring your bike to Tusayan if you're seeking a spot to hike or drive.
Hike Bill Williams Mountain
To honor Bill Williams, the community built a statue in his honor. The statue was unveiled in front of Senator Barry Goldwater and a crowd of enthusiastic Williams residents in 1980.
Since Williams is the Grand Canyon's entryway and played such an important role in the western adventure, the Bill Williams Monument Park is a great place to learn about the town's history.
It's a little, unassuming park, yet it's an important piece of the historic site.
The statue is situated in Williams Park, which is located along Historic Route 66. Thousands of visitors go to the park each year to photograph the famous statue and its surroundings.
The park and monument are well-known for being one of Williams, Arizona's most photographed locations. 
While the statue and park will only take a few minutes of your time, you can also visit Bill Williams Mountain for some of the best views in the area. Hiking routes and beautiful drives with lookout points are available.
The trail should take roughly five hours to complete. Early summer through early fall is the best time to hike the trail.
Visit the Bearizona Wildlife Park
One of the top sites to visit in Williams during your trip should be the Bearizona Wildlife Park.
You may get up close and personal with animals such as black bears, wolves, bison, and mountain goats at the wildlife and conservation park.
You can either drive your car through the park or take the Bearizona shuttle bus. On the other side of the park, you may roam about the grounds and observe otters, foxes, and jaguars go about their regular activities.
Bearizona Wildlife Park is a 160-acre park hidden in the magnificent Kaibab National Forest in northern Arizona.
Visitors will have the opportunity to see North American wildlife in their native habitats while driving through the park's Ponderosa Pine Forest. Fort Bearizona has a conventional "zoo" vibe to it, with a 20-acre walk-through area.
To learn more about the great horned owls and hawks, catch one of the Birds of Prey demonstrations. As the handlers demonstrate the stealth flight patterns of these amazing animals, feel the wind of a hawk's wing brush above your head.
Black bears, Bobcats, otters, prairie dogs, lizards, and ferrets are just a few of the animal species visitors can expect to see. Keepers will train the park's program animals in live Ambassador Animal Shows for visitors.
Admire the Williams Depot
Whether or not you plan to ride the Grand Canyon Railway, you should include a visit to the Williams Depot in your agenda.
The historic railway station has been restored and is an essential section of the transcontinental railroad that first passed through town in 1882.
The historic Williams Depot is a privately owned train station in the middle of Williams, Arizona. The Atlantic and Pacific Railroad Company, which was part of the transcontinental railroad – western division, built the first railroad through Williams in 1882.
The first passenger train operated from Williams to the Grand Canyon South Rim on September 17, 1901.
The Grand Canyon Railway now departs from the depot, and visitors can travel from Williams to the Grand Canyon's South Rim in the same way they have since 1901.
Williams Depot, the Grand Canyon Railway's headquarters, and the southern terminal have a restaurant, ticket counter, restrooms, a coffee shop, and a gift shop.
Visitors will get the opportunity to inspect vintage railroad cars and learn about the history of the western railroad.
A family-friendly cops and robbers reenactment takes place outside the depot most mornings before the train departs, setting the tone for a day in the Old West.
Tour the depot and see some of the historic structures, as well as vintage train cars and eat lunch in the depot restaurant.
Visit Pete's Route 66 Gas Station Museum
Some of the best Route 66 finds may be found in Williams, including Pete's Route 66 Gas Station Museum, which has been restored.
The small gas station is brimming with Route 66 artifacts and historical gas station information. Out front, there are antique model vehicles and a garage loaded with signs, gas pumps, and other items.
Visitors will be taken back in time to experience the golden days of one of the country's most famous highways. It's a combination gift shop and museum for those interested in Route 66's history.
Vintage oil, tire, gas, travel, and product signs, gas pumps, and vintage cars are among the treasures housed at the painstakingly restored gas station.
Visitors will appreciate a great deal of information provided by the proprietors, as well as the free admission and accessibility.
Throughout the summer, it is open every day. It's best to contact beforehand during the off-season before going by, but you can always peek through the tinted windows.
Have dinner at the Wild West Junction
The Wild West Junction, located along Historic Route 66, brings the Old West to life.
This Western-themed Inn features a bustling bar with historical re-enactments, good, wholesome, old-fashioned entertainment for both young and old, special events, and delicious meals at an informal BBQ restaurant with a courtyard setting reminiscent of an Old West town square.
A hotel, a restaurant, and a tavern are all located here. The hotel features lovely accommodations and provides all of the necessities for a full night's rest.
The bar's most distinctive feature is that the walls and ceiling are completely covered in dollar bills. Feel free to leave your mark and stick one on this area.
The exterior is charming, while the interior is designed to resemble an old southwest city.
While the restaurant may not be equipped to manage huge gatherings, it can easily accommodate smaller groups, and the cuisine is outstanding. There are bands on occasion, and everyone is encouraged to get up and dance.
At the Wild West Junction, you may learn about the Wild West and life in Williams in the early 1900s. This is a great area to visit if you've never been to the Old West before.
It's designed to resemble an old western town, complete with a makeshift jail and town hall. It's a fantastic gathering spot, especially during the summer when the Wild West Junction is bustling with activity.
Admire some planes at the Fame Air Museum
It's time to visit some old planes after admiring Route 66 memorabilia and old trains. The Planes of Fame Air Museum is a museum with over 150 aircraft on display, at least 50 of which are still capable of flying today.
The museum is located 30 miles north of downtown Williams, Arizona, right off Arizona State Route 64.
Visitors will be able to travel back in time as they tour the museum's historic collection of aircraft and more, which includes flying and static aircraft, restoration projects, military vehicles, and the 475th Fighter Group collection.
Plane enthusiasts will enjoy seeing anything from a Curtiss Warhawk P-40N to a Lockheed Starfighter F-104G to a Douglas Skyraider AD-4N here.
One of the unique aspects of this aviation museum is that you may frequently watch some of the antique planes flying in and out of the base on their way to air shows and other public events.
You can also learn about the careful restoration procedure that goes into safeguarding historic planes. You can easily spend an hour admiring all of the models and taking many photographs with them — you can even climb into some of them.
Some engines and personal belongings that once belonged to many pilots are on exhibit, and the gift store has a wide selection of souvenirs.
The museum is closed for part of the year, so call ahead to find out when it is open.
Camp at the White Horse Lake Campground
You may now get up close and personal with mother nature at the White Horse Lake Campground after appreciating the stunning beauty surrounding Williams on the train ride to the Grand Canyon.
White Horse Lake Campground is about 20 miles southeast of Williams, Arizona, and is a very popular camping and recreation destination.
The Grand Canyon National Park's South Rim is only an hour away from the lake's campsite area.
White Horse Lake is surrounded by the unique and stunning scenery of Kaibab National Forest, providing a delightfully picturesque backdrop for visitors.
Mountain biking, hiking, and wildlife watching are all popular activities in the area around the lake. Fish abounds in the lake, ranging from channel catfish to brown trout to rainbow trout.
Elk, deer, and a few other animal species can often be seen along the lake's shoreline.
This location is really lovely and peaceful, and it offers excellent camping opportunities for the entire family. It's spotless and well-kept, with restrooms and other amenities.
The sunrises and sunsets are breathtaking. Raccoons may take your food, so keep an eye out.
Visit the Sycamore Canyon
Sycamore Canyon offers another hiking and picturesque opportunity in Williams. Sycamore Canyon is the second largest canyon in Arizona's Red Rock Country, measuring 21 miles in length.
This is comparable in size and splendor to nearby Oak Creek Canyon, with various colorful rock formations, rich foliage, and a variety of wildlife.
However, this does not have a road that winds through the canyon and can only be reached via the Kaibab National Forest's dirt roads.
The canyon is a popular destination for outdoor enthusiasts who come to camp, fish, hike, and mountain bike.
Visitors camping in or exploring the canyon at night will be treated to breathtaking vistas of the twinkling stars overhead, as there are no artificial lights to pollute the night sky.
Since this area is more wilderness than touristy, more experienced hikers should venture beyond some of the main entrances.
Dramatic landscapes, rock formations, and magnificent hues await those who go into Sycamore Canyon. It's a spectacular example of Arizona's Red Rocks in a natural environment.
The Parsons Trail, which is located in the Wilderness Area, and the Sycamore Rim Trail, which offers amazing views from the canyon's rim, are two of the most popular trails.
Since Sycamore Canyon is primarily wilderness, you should bring enough food, water, sunscreen, and first aid supplies with you.
Sample some wine at the Grand Canyon Wine Company
Grand Canyon Wine Company, located in downtown Williams, Arizona, offers visitors a one-of-a-kind tasting room experience. They have the honor of being Arizona's only winery that also makes craft beer.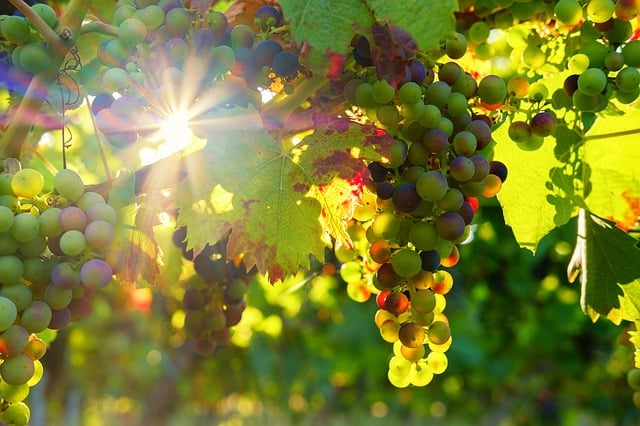 Visitors will be able to enjoy local artisan beer and wine tasting flights in a relaxed setting. This winery, which is owned and maintained by a family, is dedicated to producing locally created wine using only the finest ingredients.
The winery's attractive tasting area, complete with earth-tone colors, bistro-style tables, blue barstools, chalkboard menus, an L-shaped bar, and tasteful décor, is where visitors can enjoy the fantastic craft beer and wine selections.
If at all possible, arrive between the hours of 2 and 6 p.m., as this is when they host "happy hour" with special offers and discounts.
The atmosphere is pleasant and inviting, with soothing music playing in the background, allowing you to unwind and enjoy a delicious glass of wine.
Check out my post on the Best Vineyards in Arizona
Have a picnic at Bill Williams Monument Park
The statue was inaugurated in front of Senator Barry Goldwater and a crowd of enthusiastic Williams residents in 1980.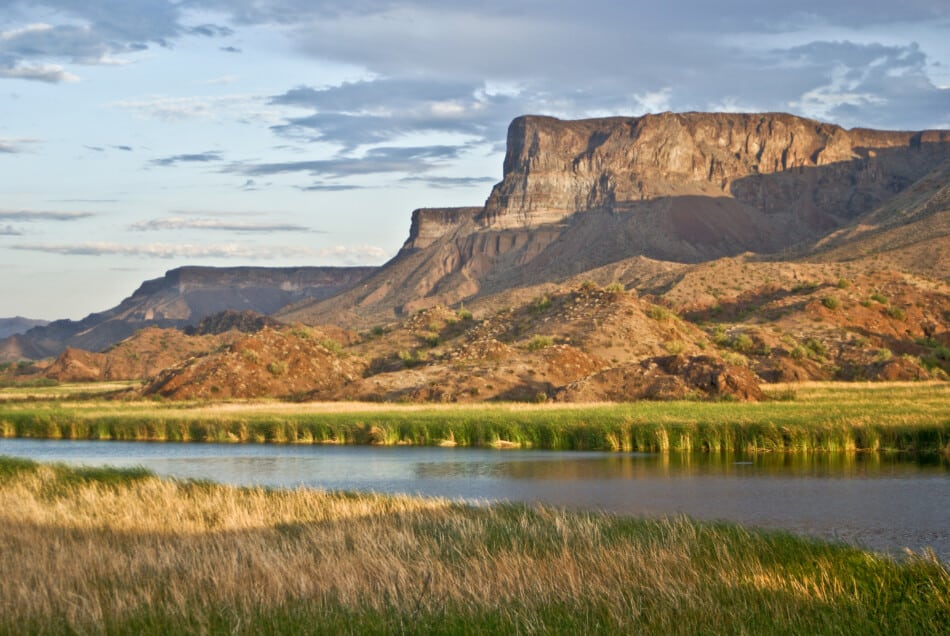 The statue is located in Williams Park, which is located along Historic Route 66. Thousands of tourists go to the park each year to photograph the famous statue and its surroundings.
The park and monument are well-known for being one of Williams, Arizona's most photographed locations. Bill Pettit, a local Arizona artist, sculpted the stunning statue.
While the statue and park will only take a few minutes of your time, you can also visit Bill Williams Mountain for some of the best views in the area. Hiking routes and beautiful drives with lookout points are available.
Simply take a seat, take in the vista – and perhaps a bite to eat or a cup of coffee – before continuing on your way through Williams.
Buy some souvenirs from the Valle Travel Stop
Valle Travel Stop is a gift shop within a travel services complex in Williams, Arizona, at the intersection of Arizona State Route 64 and US Route 180.
The Valle Travel Stop appears to be a regular travel plaza at first appearance, but it is worth a visit to see some of the interesting gift items inside.
Native American jewelry, artwork, vintage signs, southwestern gifts, and even antiques are available locally. People traveling to and from the Grand Canyon stop at the Valle Travel Stop.
Grand Canyon National Park is only 23 miles north of the complex, making it a great location for park visitors who want to stay, shop, and eat all in one spot.
Pottery, artwork, apparel, footwear, hats, jewelry, antiques, vintage signs, accessories, and more may all be found in the shop.
Although the Valle Travel Stop is located in Williams, it is about 30 minutes north on Route 64 and well worth a trip.
Rare and jaw-dropping rocks, minerals, fossils, and jewelry can be found in the Rocks and More store in the plaza complex. The $80,000 amethyst and boulder-sized crystal in front of the store will reassure you that you've arrived at the right location.
Get more info from the Williams and Forest Service Visitor Center
The Williams & Forest Service Visitor Center is conveniently located in downtown Williams, Arizona, just along Historic Route 66.
The center's friendly and educated staff is on hand to help visitors get the most out of their time in Northern Arizona.
This old railway depot is more than just another information center; it's stocked with a wide range of educational products and publications, as well as regional and Forest Service maps.
The center also offers a concierge service, which organizes reservations for visitors and gives thorough tour information.
This center is dedicated to promoting the Grand Canyon, Williams, and the surrounding communities in Northern Arizona.
Spend some time in the visitor center to learn more about the city and its growing tourism industry. This visitor center also provides brochures, maps, and even souvenirs.
Recent Posts