February in Vegas: Planning a trip to Las Vegas in February?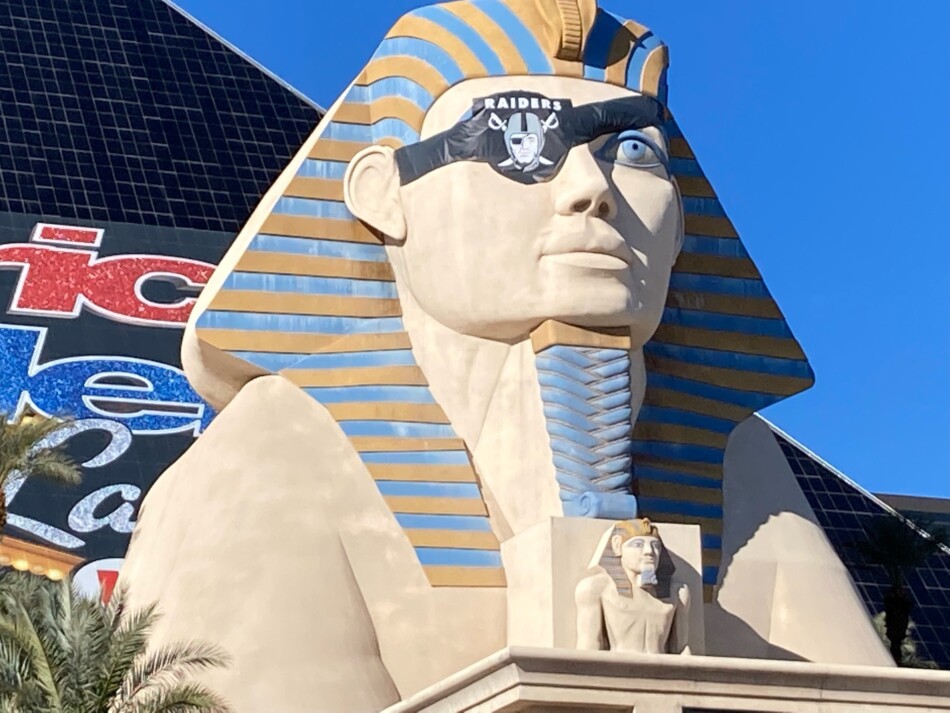 Visiting Las Vegas in February offers a unique and enticing experience that sets the stage for an unforgettable journey. Often overshadowed by its reputation as a summer hotspot, this winter month unveils a different side of the vibrant city that shouldn't be missed.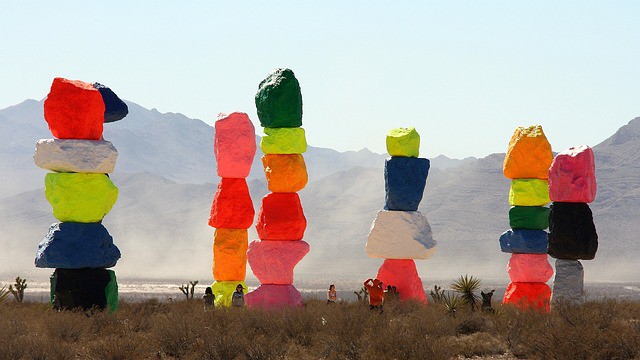 Furthermore, February is a period of relative tranquility in Las Vegas. The bustling crowds of the holiday season have subsided, resulting in shorter lines at popular restaurants, shows, and attractions.
This means you can immerse yourself in the city's renowned entertainment offerings with ease and without the usual hustle and bustle.
Budget-conscious travelers will also appreciate the cost savings that come with visiting Las Vegas in February.
Hotel rates and airfare tend to be more affordable compared to peak travel seasons, allowing you to enjoy the city's luxurious accommodations and amenities without breaking the bank.
Many resorts and casinos offer attractive deals and packages during this time, making it an opportune moment to indulge in the city's renowned hospitality.
Lastly, the post-New Year atmosphere brings with it a sense of renewal and excitement. Las Vegas is known for its electrifying nightlife, and in February, you can revel in the city's lively energy while taking advantage of the numerous entertainment options, clubs, and bars that line the Strip.
Las Vegas in February offers a delightful blend of favorable weather, reduced crowds, cost savings, and an invigorating atmosphere.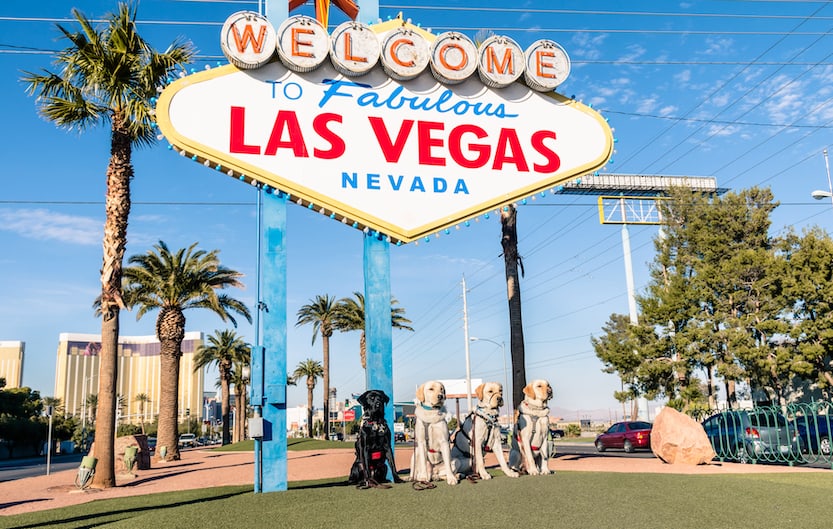 Whether you're seeking a laid-back getaway or an adventure-filled escape, this winter month provides an alluring opportunity to experience the city's renowned attractions and entertainment in a more relaxed and budget-friendly setting.
Check out my post on 25 Secret Things You Must do in Vegas – for First Timers Not to be Missed!
Weather in Las Vegas in February
First and foremost, the weather in February is a major draw. While much of the country is shrouded in cold and snow, Las Vegas enjoys mild and pleasant temperatures.
With average highs in the upper 60s Fahrenheit (19-20°C), you can comfortably explore the city's iconic attractions without the scorching heat that characterizes the summer months.
This ideal climate provides the perfect backdrop for leisurely walks along the famous Las Vegas Strip, outdoor shows, and a range of outdoor activities.
Things to do in Vegas in February
Watch a Musical
In Las Vegas, there are always a lot of entertaining musicals to see. Absinthe, which resembles a burlesque show in some ways but takes on a more vaudevillian style, will be one of the more popular choices.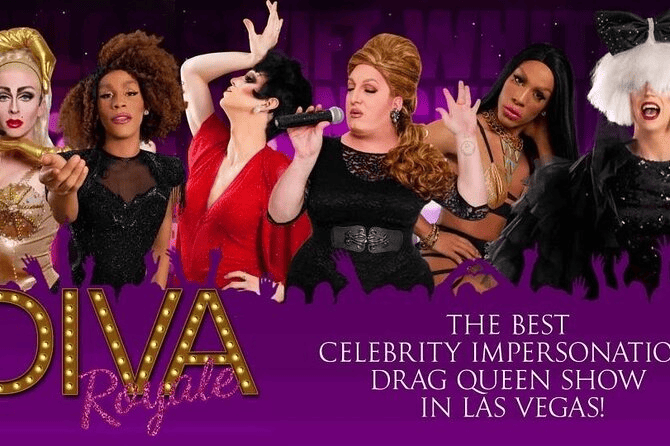 As an alternative, you might like Potted Potter, an unofficial retelling of the Harry Potter narrative. This funny telling of the story aims to cover everything in just 70 minutes.
PAW Patrol Live is also suitable for children. the Great Pirate Adventure, which will be held at Orleans Arena from February 9–11,
The Rat Pack is Back, Magic Mike Live, Freestyle Love Supreme, and numerous other programs are examples of others. Get a discount on your tickets here.
Visit Museums
If, for some strange reason, the weather gets chilly or rainy while you're in Las Vegas, take refuge inside one of these outstanding museums.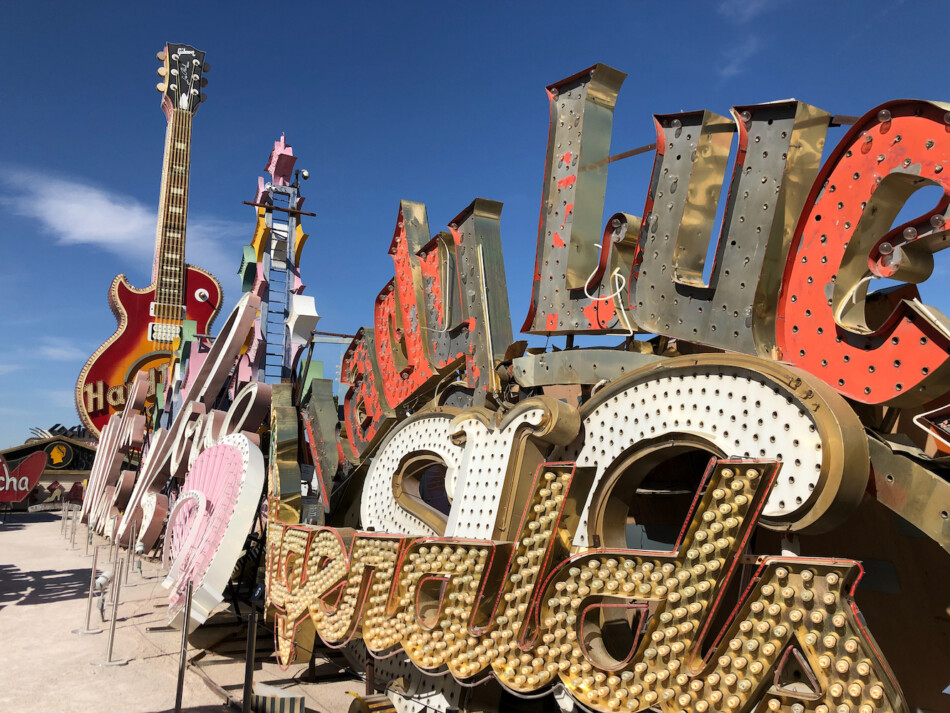 Fans of the Hollywood film series will rejoice at seeing authentic artifacts from The Hunger Games: The Exhibition exhibited throughout, including the Mockingjay pin and the bow and arrows used by Jennifer Lawrence. You'll also witness a ton of stunning movie costumes, like the outfit from "The Girl on Fire."
The Las Vegas Natural History Museum is home to a wonderful collection of artifacts dating back to prehistoric and ancient Egypt, as well as a multi-sensory exhibit on local plants and animals of Nevada and the spectacularly rocky Mojave Desert.
If that doesn't pique your interest, have a good laugh at the Erotic Heritage Museum, which uses art, multimedia exhibits, and potent shows to examine human sexuality. You'll see how erotic art has affected contemporary culture and witness a variety of cheeky artifacts from throughout the world.
Explore the Iconic Sights
The most famous attractions must be checked off your list if you visit Sin City. Make sure to visit the Strip, the location of all the renowned casinos, where you can also see the Eiffel Tower, the Luxor Pyramid, and the Bellagio fountains.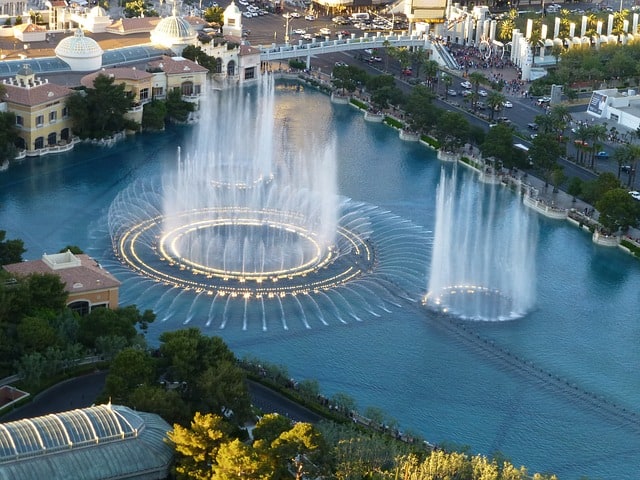 You can take pictures in front of the Arc de Triomphe and the Louvre before ascending 46 storeys to the top of the tower while experiencing the attractions of "Paris" here. For this one, don't forget your camera at home.
Sky-high thrills and vistas abound in Vegas. You can get a completely different perspective of the city and the desert beyond by going to SkyPod at the STRAT, the tallest freestanding observation tower in the US.
If you're feeling brave, take out The STRAT's hair-raising SkyJump, an exhilarating open-air leap that will send you hurtling down from an 855-foot height at up to 40 mph!
Go to a Show
Without seeing a performance, your trip to Vegas wouldn't be complete, but how will you decide among the year-round lineup of amazing performers?
Utilize your admission to enter Legends in Concert and enjoy an all-star spectacle featuring some of the most legendary performers to have graced Las Vegas. Sing along to tribute performances for Cher, Celine Dion, Adele, and Lady Gaga during the 75-minute show while being entertained by special guest presenter Frank Marino, who assumes the role of iconic comedian Joan Rivers.
Vinny Grosso, – Totally Mental, who gained renown after America's Got Talent, is the man to see if you enjoy your comedy with a touch of additional magic. The entire family will enjoy Vinny's blend of funny humor and mind-blowing magic performances!
Tickets usually cost more than $100, but a Las Vegas Tourist Pass can help you save some money! Check out my post on 41 Best Things to do in Vegas at Night – 2023 Update
Live Concerts and Show
Each month, Vegas draws some of the most well-known musicians in the world, and February is no exception.
The world's entertainment hub undoubtedly hosts a wide variety of live performances from genres like music, theater, comedy, circus, and magic.
If you want to check out some Vegas music, you may see groups like Jabbawockeez. At Planet Hollywood, you can also see the famous burlesque act and the Las Vegas show.
Chinese New Year
Valentine's Day and the Big Game aren't the only celebrations taking place in Vegas in February. They enjoy hosting a celebration for the Lunar New Year each year. Don't be shocked if you witness lion dances looping through casinos like a procession.
There will be celebratory special menus at restaurants, and the Bellagio Conservatory and Venetian – Palazzo Atrium will have lovely floral displays. Numerous hotels decorate their buildings and place lucky charms there.
In Las Vegas, the lunar calendar is celebrated for up to a full week during the Chinese New Year. Many of the restaurants and attractions in Sin City decorate in an Asian style as they get ready for the festival that will take place this week.
Among the lovely sights that are encased in necessary Asian-themed decorations are the Bellagio Conservatory and the botanical garden, the Bellagio fountains, and the LINQ Promenade.
Who in Vegas wouldn't benefit from having a bit more of that? Every year brings a fresh occasion, and this year is no exception.
Taste and Sounds of Soul Festival
Every year in February, the Taste and Sounds of Soul festival is held in Las Vegas. During this time, much incredible food and art were displayed and sold, and dozens of well-known and local performers filled the space with their live performances.
This yearly occasion takes place in Las Vegas in February and draws a sizable throng of both residents and tourists.
The festival's organizers make it accessible to both visitors and bystanders by offering free admittance.
Valentine's Day Celebration
Stroll through the decorated wedding chapels and decorated horse carriages to celebrate February in Las Vegas with its beautiful and dreamy emotions.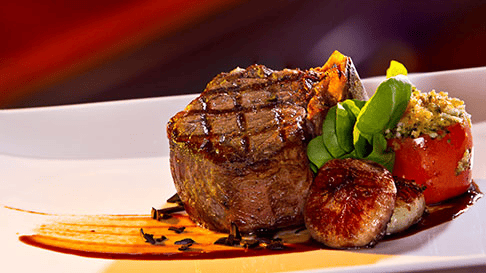 Vegas is dominated by the romantic holiday in February around Valentine's Week, with settings that appear straight out of a movie. As you enjoy the themed décor and refreshments, enjoy the couple's reservation at the majority of the decked-out restaurants and hotels. Consider ziplining over the Mojave Desert or getting a helicopter tour of the city if you're looking for some adventure.
Similarly, you can have a lavish Galentine's Day celebration in Las Vegas this year with the women who mean the world to you. At ARIA Resort & Casino, celebrate your friendship and love with Ultimate Date Night.
You and your girlfriends will go on a two-hour culinary tour with Finger Licking Foodie Tours that includes three trademark dishes from Catch, Carbone, and Jean Georges Steakhouse all in one evening. You are immediately seated, and the evening ends with a tasty treat. With an optional Maverick helicopter ride over the Strip afterwards, your friendship will reach new heights.
Alternatively, raise a glass to Galentine's Day at Bouchon in The Venetian Resort in Las Vegas. Enjoy a three-course prix fixe dinner with optional wine pairings and only available champagne on February 14 only. You can all choose something different for a delectable French tasting that will have your senses swooning as there are three meals given for each round.
It's time to dominate Vegas' lounge scene now that the girl squad is assembled and you're already at The Venetian. To experience one of the best lounge experiences in Las Vegas, set up shop at Rosina Cocktail Lounge. You are sure to find the perfect cocktail thanks to the drink menu's Shaken, Stirred, and Bubbly categories. Furthermore, because you're celebrating, call Champagne by using the "champagne call button."
Check out my post on Romantic Restaurants in Vegas and my post on Romantic Things to do in Vegas.
Titanic Artifact Exhibition
On the atrium floor of the Luxor Hotel, tourists can view the retrieved artifacts from the Titanic's historic sinking under the Atlantic.
The exhibition provides its visitors with authentic, unsettling, and emotional contact with the tale of a ship that was alleged to be "practically unsinkable," thanks to the personal belongings of the dead and the few survivors that are on display. The display preserves a real temperature that would have been experienced by all on that gloomy April night to give visitors a complete experience.
Visit this exhibition for a piece of cultural and historical history and to experience the emotional connection. You can get your tickets online in advance.
Gold Strike Hot Springs
The climb to Gold Strike Hot Springs, which has a natural hot spring as its objective, is essentially a cold-weather activity and destination if you visit Las Vegas in February.
Every athlete or hiker desires the kind of experience that can only be found on the challenging trail that leads to this natural beauty. You'll need to use ropes to climb several boulders on the pathways.
So, if you want to visit the location, be prepared
Annual Beer Zombies Festival
The Beer Zombies festival, an important yearly event in Las Vegas in February that honors the tradition of real craft beers as the inspiration for all of your foggy Vegas memories, is a must-attend if you want to fully experience the sin city.
On festival day, there will be a wide selection of deliciously brewed beers and a wide variety of culinary alternatives. The festival also features performances by well-known and local artists for the attendees, who wander the space like zombies with beer mugs.
Gondola Boat Ride
On your next visit to Las Vegas in February—the month of romance itself—you must not skip this most romantic activity.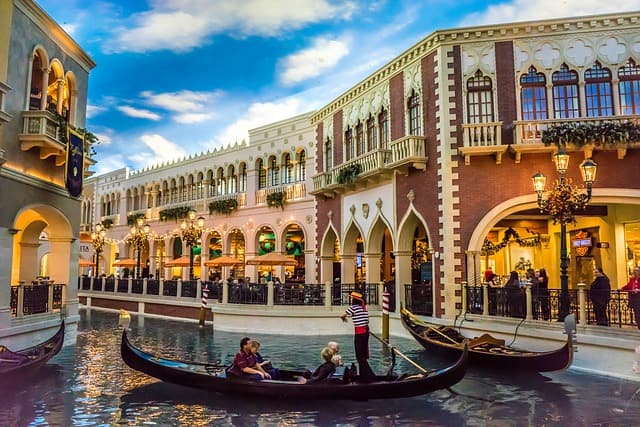 As the gondolier sings and shows you around in a tranquil and beautiful atmosphere, enjoy your trip on the traditional flat-bottomed Venetian boats. Both the indoor and outdoor gondola rides available to guests at The Venetian are equally charming. Whichever you select, the gondolas, cost, and duration of the ride are same. There are four seats in each gondola, and they are well-designed and comfy. Each trip lasts for around 10 minutes and passes through a canal and across bridges.
The rides both inside and outside are pretty different. The Venetian's outside attraction has a different atmosphere than its interior ride. The outside ride offers a view of the vehicles on the strip during the day. It will feel less private outside since there will be more observers than there will be inside.
Most evenings, the outdoor gondola ride affords you a stunning view of the stars. You may also enjoy one of the best nighttime views of the Las Vegas Strip if you plan ahead and take a gondola at the top of the hour when the Mirage volcano starts to erupt across the street at 7 o'clock in the evening. It's a very romantic thing.
While you'll float beneath bridges, the interior gondola takes you under more smaller bridges than the exterior gondola, which only passes under the famous Rialto bridge.
The Grand Canal Shoppes, restaurants, and St. Mark's Square all replicate a romantic dimly lit vibe with a blue-sky mural over you, thus most people opt to ride inside the gondolas regardless of the weather. There are more bridges to go under inside in addition to the atmosphere. However, you might want to try the outside gondolas on the Vegas Strip at night if the weather is nice. Even though you can clearly tell you're in Las Vegas, the ride is beautiful.
Helicopter Ride over Vegas
Vegas is, as one might expect, saturated in lights at night.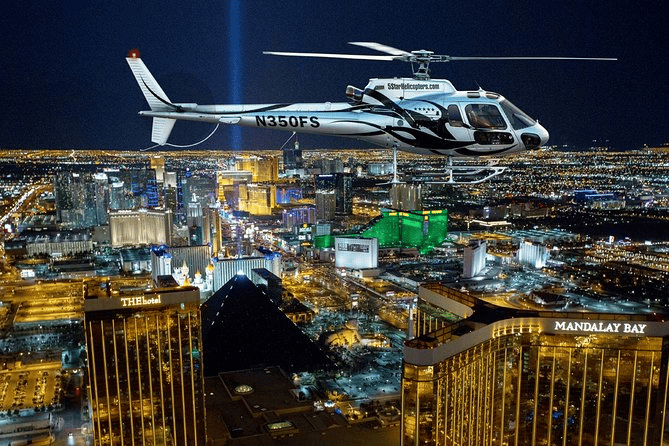 A helicopter flight over the city is undoubtedly a memorable experience. The Freemont Street Experience, all of the renowned hotels, The Strip, and more are all directly visible from the ride.
You receive a drink when you check-in, and you can even add on dinner at a nearby restaurant. This tour is likely to sell out.
Horseback Riding
The Red Rock Canyon, which is a popular vacation spot in the summer, is a stunning and tranquil place to explore in February.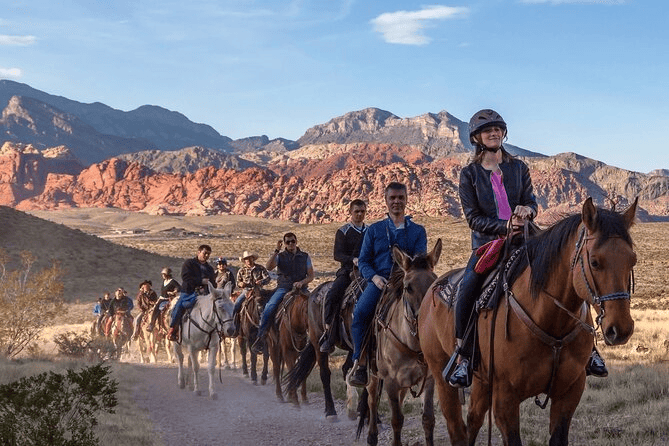 When you visit this well-known natural location in February, the clear days and comfortable temperature make it the perfect backdrop for challenging treks, horseback riding, and other sports.
The Red Rock Canyon in Las Vegas, which is 20 miles from the city center, attracts a sizable throng in February due to its horseback riding activity.
This is a hugely popular tour and includes a BBQ.
Mount Charleston
Mt. Charleston is a picturesque location with snow-capped mountains and lush trees along the roadways, just a short drive from the exciting sin metropolis of Las Vegas.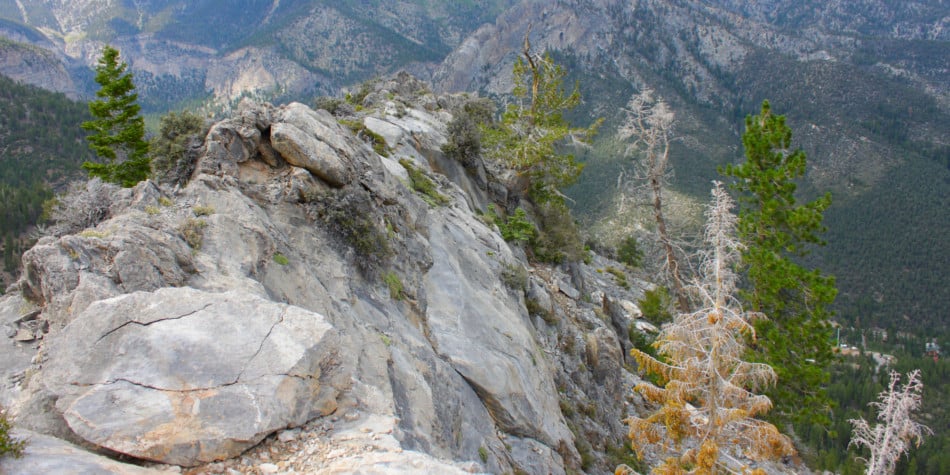 Take this route from Las Vegas to get to the winter desert, which is located 29 miles away from the city. Numerous snow activities are available, so prepare yourself by packing appropriately.
Mt. Charleston transforms into a soothing winter getaway that is deservedly referred to as the coolest place in Las Vegas, creating a distinctive and fascinating destination in the desert oasis of Las Vegas.
Recent Posts