What you Must do in Vegas – For First Timers
First time in Vegas? Here are the top 25 things you must do in Vegas your first time – that are not gambling! If you are going to Vegas you need to see these attractions.

There are so many things you can do in Vegas during the day from walking the strip, to taking in a show or eating at a famous chef's restaurant. There are so many cool things to do in Vegas that you must check out your first time visiting.
This guide to Vegas for first-timers includes the best things to do and many of them are cheap or free!  Honestly, for me, I think people-watching is an activity in Vegas.
Check out my other posts on Las Vegas:
25 Things to do in Las Vegas with Kids: Family Friendly
17 Best Dog Parks in Las Vegas – Off Leash and Fenced
15 Best Water Parks in Las Vegas and Best Hotels with Waterparks in Las Vegas
21 Famous Landmarks in Las Vegas – on and off the strip
101+ Best Las Vegas Quotes – What happens in Vegas….
First Time in Las Vegas tips for first timers – Las Vegas guide for first timers
Watch the Bellagio Fountains
The Bellagio Fountains are one of my favorite things to do in Vegas and something I always do when I return. If it is your first time in vegas must do this activity.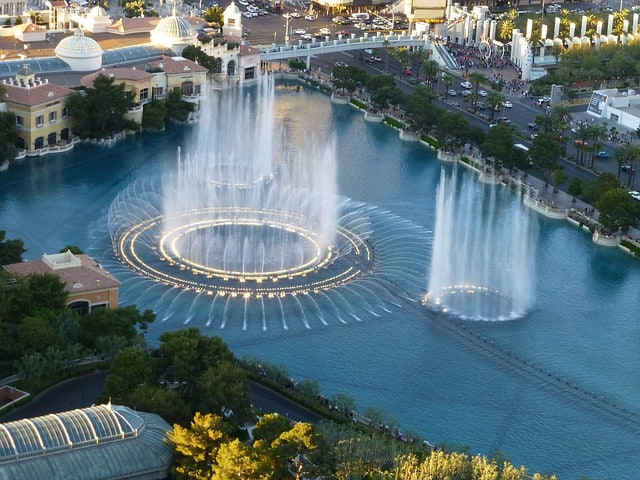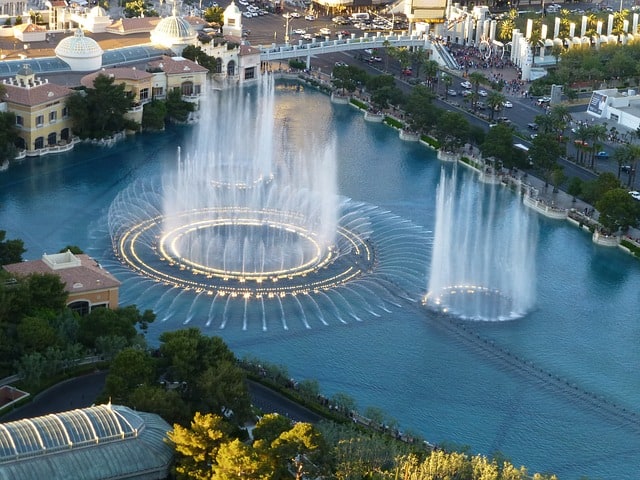 The fountains are a free activity in Vegas and the shows run every half an hour from 3pm-8pm. From 8pm it runs every 15 minutes until midnight.
The fountains are done in time to music and light and the fountains shoot high in the sky and go back and forth. It is a fascinating show to watch and it is one of the must do things in Vegas. Its even better that it is free!
Visit the Mirage Volcano
The volcano show at Mirage opened in 1989, and it last underwent a renovation in 2008. The Mirage volcano was designed by the same team who created the Bellagio Fountains.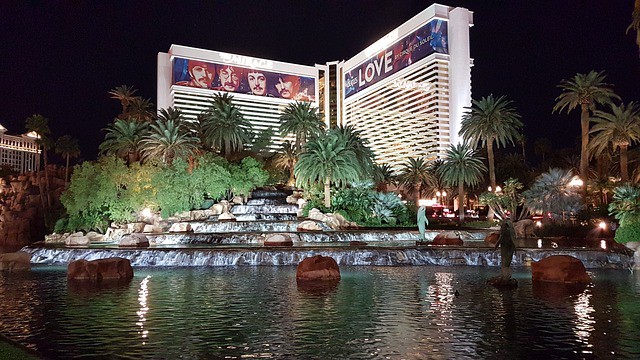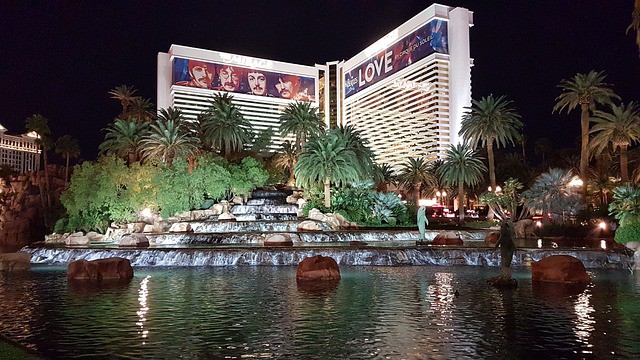 The volcano erupts daily at 8:00 p.m. and 9:00 p.m. On Friday and Saturday, there will be an additional 10:00 p.m. show.
This is another free thing to do in Vegas and it is beautiful to see the lagoon around the Mirage.
Take a Photo at the Fabulous Welcome to Las Vegas Nevada Sign
Betty Willis was the designer of the sign of this iconic landmark was erected in 1959 by Western Neon.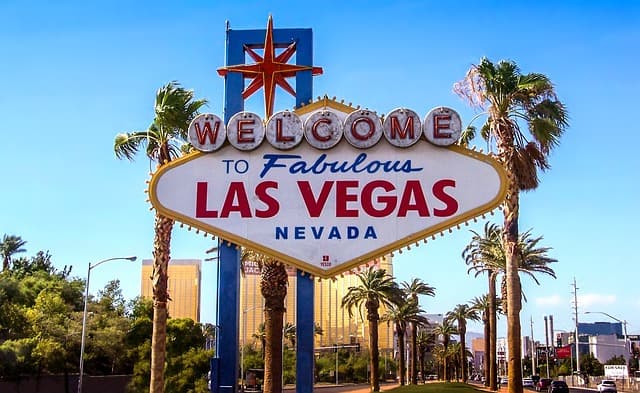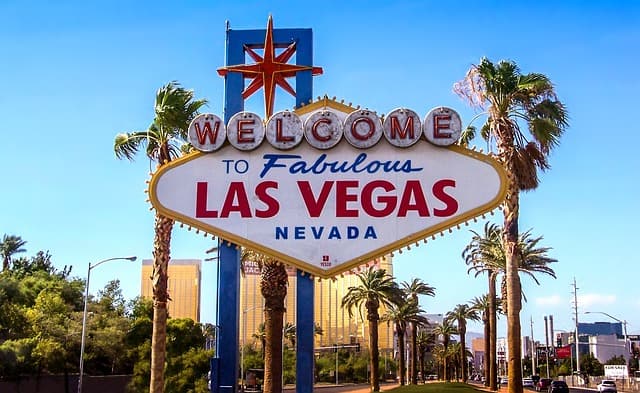 Visitors from different parts of the world like taking pictures around this amazing sign. For a nice experience, visit there early in the morning when the place is not so busy. The image simply conjures delight and fun. The design is unique and easy to recognize.
There is a parking space around the sign. It is one of the must see attractions in Las Vegas.
Enjoy a Gondola Ride at the Venetian
A gondola ride at the Venetian is one of the ridiculously awesome must do things in Las Vegas.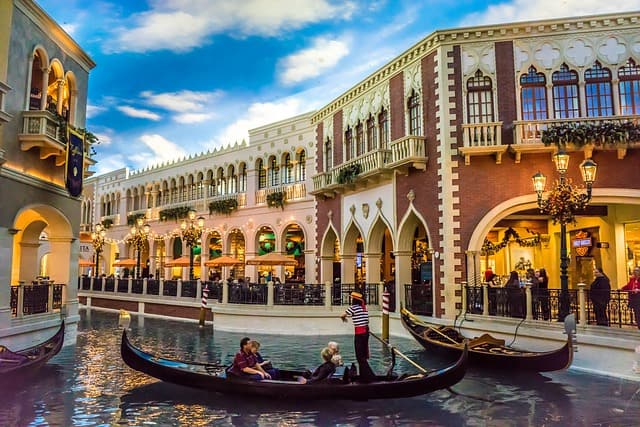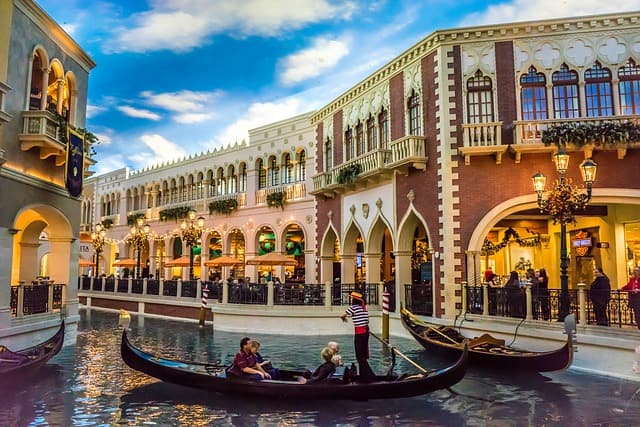 You can choose from the three popular sailing routes including the San Luca, the Grand Canal and Marco Polo.
They play Italian opera songs as you cruise along the turquoise water. Its another great place to take photos and create memories. The gondola carries a maximum of four passengers. It is so entertaining and will probably be one of the most unforgettable experiences in your life.
Visit the Ivory Tusk at Treasure Island
If you are visiting Treasure Island then I recommend stopping by the giant Wooly Mammoth Tusk.
There are over 100 statues carved into the tusk. It is free of charge and located near the cashier's desk in Treasure Island.
There is a plague on it that explains "The carving on the tusk is presumed to have taken many generations to complete. As you view the tusk, note the transition of military garb and weaponry which change with the generations."
Check out Fremont Street
Fremont Street is among the first streets to be constructed in Las Vegas in 1905. The street features a broad selection of eateries and shopping facilities.
There is a huge library facility where you can enjoy reading some of the world's best books.
Take a ride on the High Roller Las Vegas Ferris Wheel
The high roller is the world's tallest observation wheel soaring at 550 feet above the center of the Las Vegas Strip. The trip costs $10 during the day and $20 at night and takes 30 minutes to complete the ride.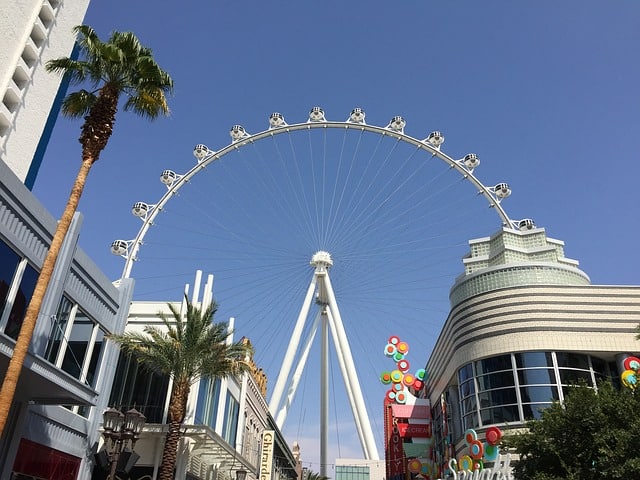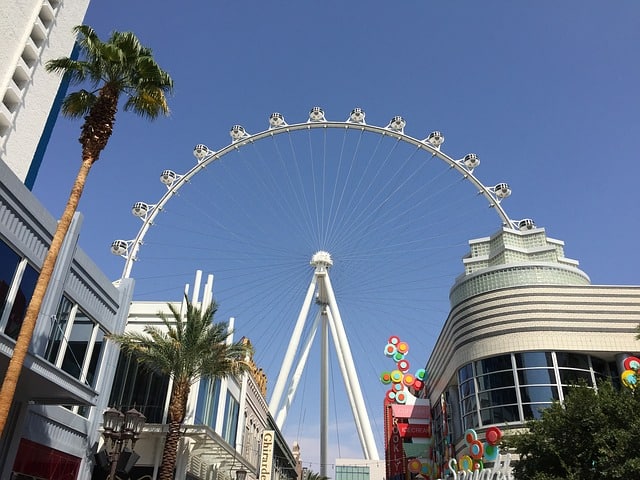 This is a great way to see the strip from up high and take in the views.
Tour the Neon Museum
The museum is open throughout the year but during the summer months it is hot and the museum is outdoors. Sunset and night are the best times to explore the Neon Museum.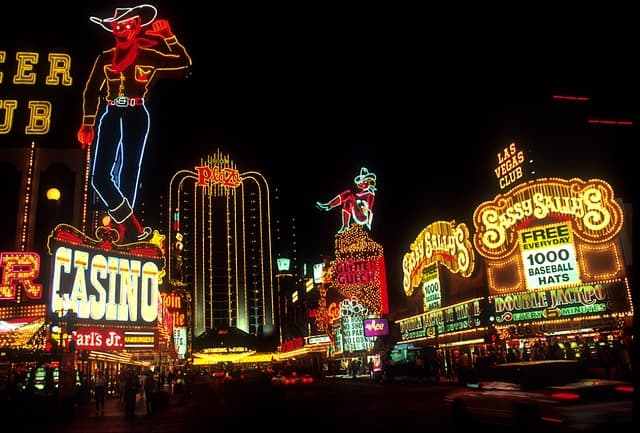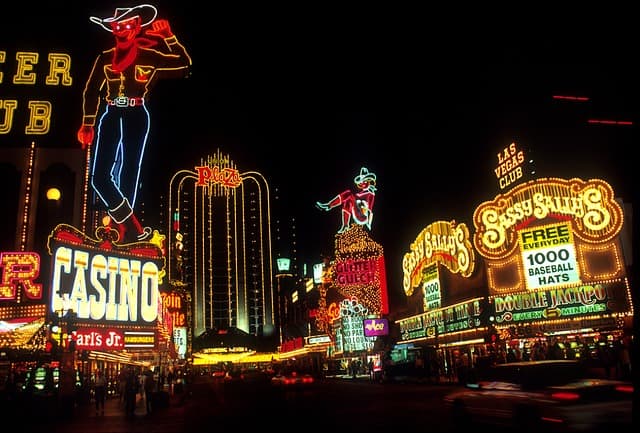 Its great to see all of the restored neon signs and learn about the history of Vegas.
9. Experience the best of Las Vegas Brunches at Giada
I ate here twice when I visited Vegas the last time. First I went for brunch and then I went for an early dinner before my flight out. It really is that good.
Located on the 2nd floor of the Cromwell, Giada offers the most delicious dishes in Las Vegas. For brunch I ordered the lobster hash. While this was ok I didn't really love the dish. The bread and antipasta we ordered was amazing though. We also ordered the lemon ricotta ice cream sandwiches for dessert which was absolute heaven and Giada's signature dish.
When I went back for an early dinner I had the shrimp pasta and this was delicious. Huge shrimp and a zesty creamy sauce.
Fly Linq Zip Lining between Two Hotel Towers
You can't afford to miss this thrilling experience. The ride sends you soaring to 400 feet above the Strip hotel-casino. As you ride, you'll enjoy a 360-degree view of the Strip.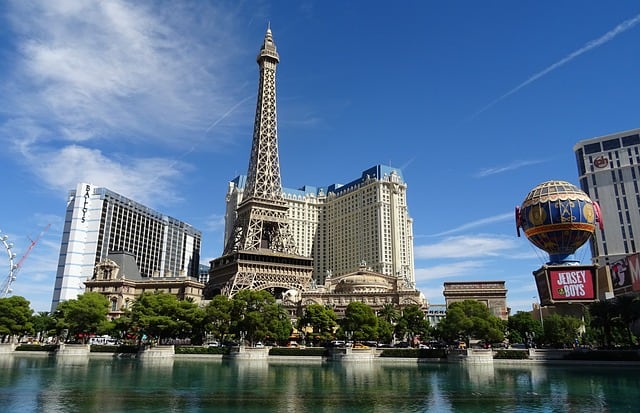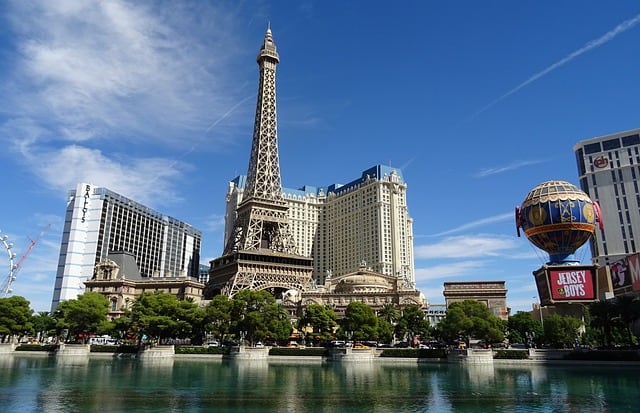 Every rider is belted in chairs which makes the ride both comfortable and safe. Riders are pushed at speeds of up to 35 miles per hour right to the top of Ipanema Tower then back to the starting point. It is not just like any other typical zip lining experience.
The ride is open from noon to midnight every day. You can also take great pictures as you enjoy the ride. Cost is $25
Attend a Cirque de Soleil show
Cirque de Soleil is hailed a must do for shows in Las Vegas. I have now seen O, Ka, and the new Michael Jackson One performance.
Among the top shows by Cirque du Soleil include KA Empire, Mystere, MJ One, Plunge into O, Run, Zumanity, Alegria, and the Beatles Love among others. The shows can last for about two hours.
The experience is quite exhilarating and you'll surely applaud.
Remember to book a ticket in advance.
Spend the day at Lake Mead
Lake Mead is about 30 minutes from the strip and a great place to spend a day. The lake is in a national park so there is a fee to get in but it is definitely worth it.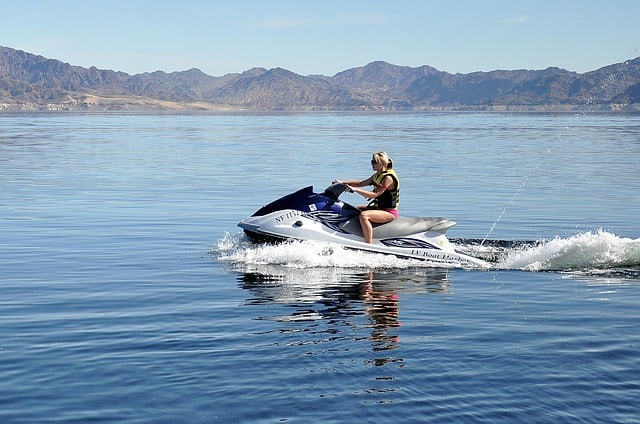 The water is so warm and is even refreshing with the heat of Vegas. We spent a fun day with friends on jet skis and swimming. We took the jetskis to the back of the dam as well. If you have an extra day in Vegas this is worth a visit.
Visit the Park between Park MGM and New York-New York
If you're looking for an immersive experience, then this is precisely the right spot.
The Park is great for entertainment and dining. There is an eclectic combination of good bars, restaurants and entertainment spots where you can immensely enjoy yourself. It is good for the entire family.
There is also a 40-feet sculpture which is the best piece of art worth viewing. There are several restaurants offering special offers. You can indulge in a great dining experience after the show at the T-Mobile Arena.
Explore the LINQ Promenade
LINQ Promenade is the ultimate spot that brings many people together through open-air gatherings.
It is pedestrian-friendly and has been lined with trees. The area is free from traffic and offers retail, dining and entertainment options. It is a nice spot in case you're traveling with your family or looking for things to do in Vegas with a toddler.
Here, you can also stop for cool photo sessions with the fountains or High Roller. There is also the Sprinkles ATM that will make a nice background for your photos. Additionally, there are many holiday events to indulge in. Anyone can walk around LINQ Promenade. Don't forget to step into one of the souvenir shops to buy something memorable.
Have an adventure at Siegfried and Roy's Secret and Dolphin Habitat
The place is popularly known for its recreated tropical setting. It is quite fascinating to explore. Here, you will get the chance to face live dolphins and other natural animals like tigers, leopards and white lions.
Moreover, you can also engage in exclusive events like VIP tours behind the scenes, painting with dolphins and yoga and many more. It is also a nice spot to host birthday parties and celebrate other special events.
Happy Hour at Stratosphere
The views from the Stratosphere are amazing. Stratosphere is now renamed the Strat and it is worth going up to the top and hit the bar for happy hour.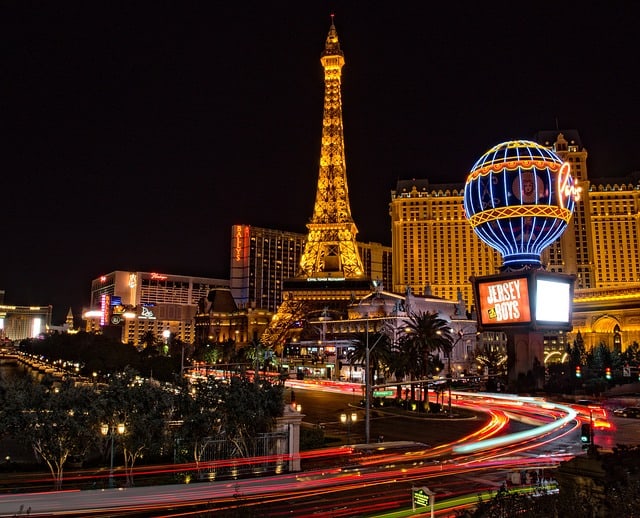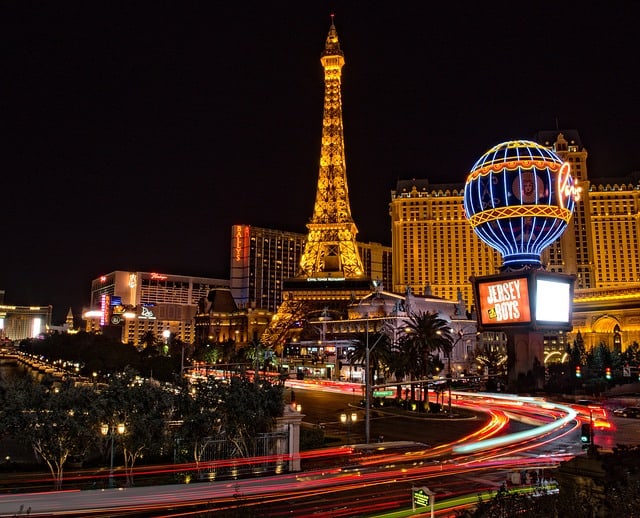 For less than $20 you can do an all you can drink from 6pm-10pm. That's four hours of unlimited drinking.
While you are at Stratosphere make sure to head to the top of the Tower and indulge in some cocktails at the Level 107 lounge where happy hour comes with an incredible view.
Visit Bellagio Conservatory and Botanical Garden
This is a wonderful place with unique displays of live works that feature thousands of professionally arranged flowers, water fountains, artistic sculptures, gazebos, bridges and many more. This is where you can enjoy the calming and exciting touch of nature.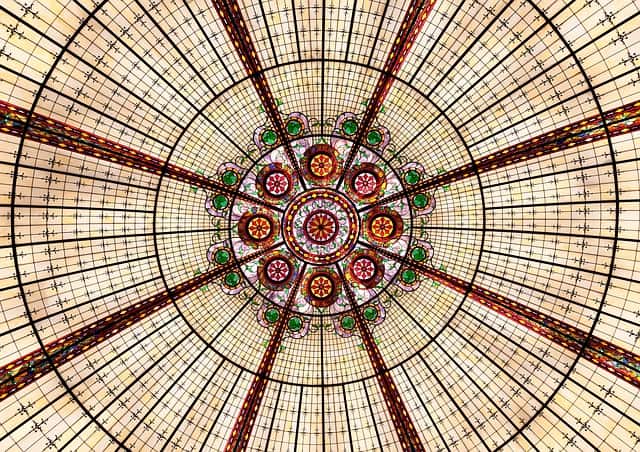 The horticulturists in this garden never fail to amaze with the kind of work they do. They can craft many beautiful flowers and other exhibits that are quite thrilling to visitors. The flowers are both rare and beautiful. The garden is open throughout the year. It is simply amazing and should be among your to do things in Las Vegas.
See "Absinthe"
Recently named by Las Vegas Weekly as "the #1 greatest show in Las Vegas history", Absinthe is the provocative but unforgettable variety show which delivers that 'only in Vegas' experience you came looking for.
This is not a show for a prude – this is a raunchy part variety show that is very entertaining. Add this heart stopping show at Caesers Palace to your must do in Las Vegas list.
Enjoy watching a free show
One of the best places worth considering is the Piano Bar located at Harrah's which offers piano shows every day at 9pm. For the lovers of jazz music, Just Jazz is the perfect spot to visit. The place offers smooth jazz music every day from Wednesday to Saturday.
Becker's Lakeside is good for a piano night and is available every Friday and Saturday.
Or spend the day by the pool. Really, Vegas has some great pools to hang out for the day.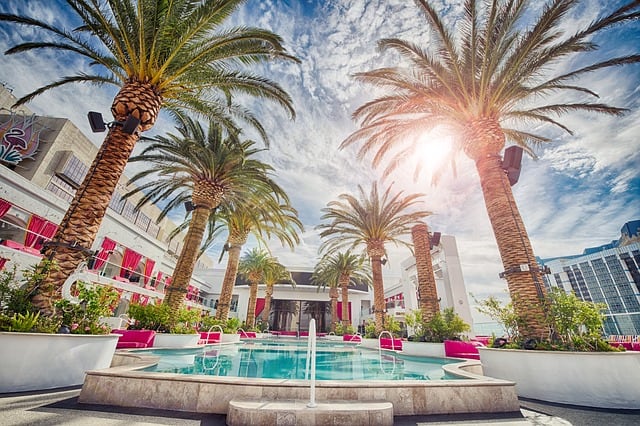 Go to a Football Game at Allegiant Stadium
The Allegiant Stadium is the new home of the Las Vegas Rams. Construction began in 2017 and will be finished in time for the 2020 season.
The stadium cost $1.8 billion to build and is located at the end of the strip across from Mandalay Bay.
Have a tantalizing cocktail at Chandelier Bar
Chandelier serves the best cocktail in Las Vegas. The bar has three-level space that offers visitors and guests a magical and mystical experience. The shimmering and ornate curtains of light add to the grandeur making the place very inviting.
It is not just a place to sip a cocktail but also a spot where you can forget all your life stresses and worries. Some of the top signature drinks served include Whiskey Business, Finishing School and We're All Mad Here.
Enjoy a Monorail Ride
This is a seven-stop, highly elevated train that rides along a 6.4 km route. It connects many attractions and major hotels along the Las Vegas Strip. The ride takes about 15 minutes and the monorail glides at a speed of 50 miles per hour.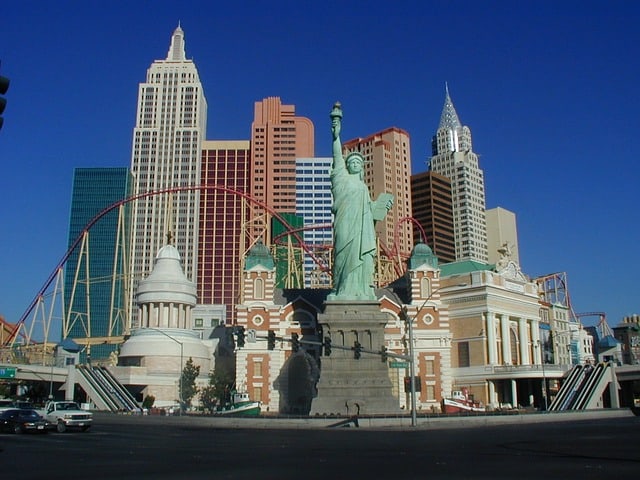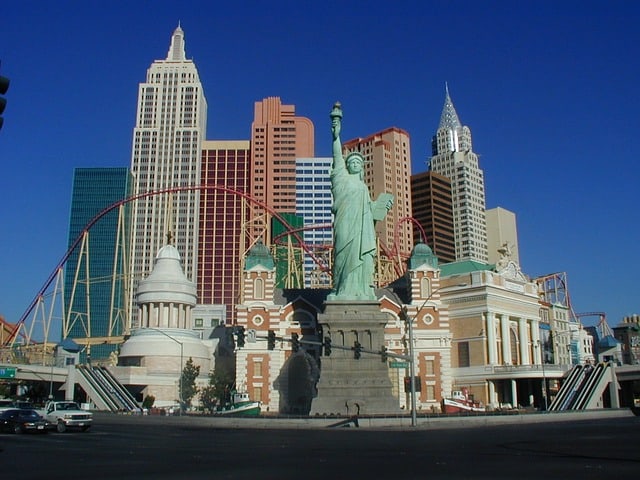 Las Vegas Monorail ride is a great option in case you want to eliminate those long taxi waits particularly at the convention center. In fact, it is one of the quickest modes of transport in Las Vegas. If you've never enjoyed a monorail ride, then this should be a chance not to miss.
Visit Valley of Fire National Park
About an hour away from Vegas is the Valley of Fire National Park. Driving through the Valley of Fire is the easiest way to enjoy the view. Pink, red, and orange sandstone rocks create amazing vistas that you can see from your car.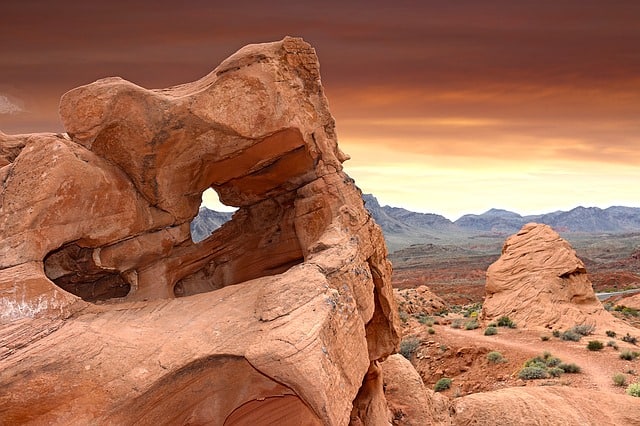 I really enjoyed the beehives and the petroglyphs that are found in this park.
Seven Magic Mountains
Seven Magic Mountains is an art installation located 10 minutes south of Vegas. It is created by Internationally renowned Swiss artist Ugo Rondinone.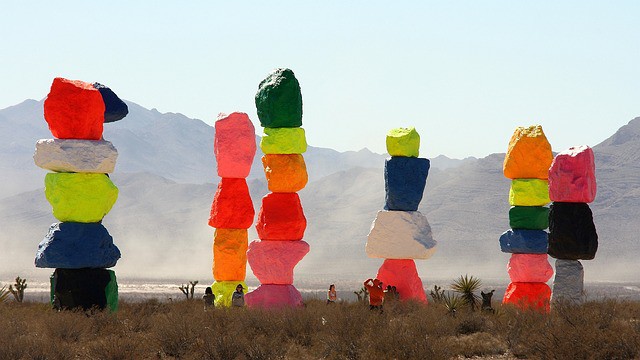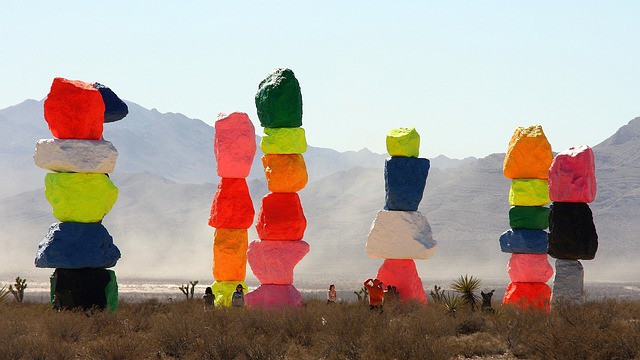 This is a popular instagram spot for people to go and take pictures. The art installation was only supposed to be open for two years but due to the popularity it remains open.
The Underground at The Mob Museum
Located in the basement of a museum, there are no signs on the green side door outside The Mob Museum. You press the buzzer and say the password and the door is unlocked.
The Mob Museum opened in April 2018 and the underground speakeasy is a cool little attraction.
Entrance is free with Mob Museum admission or free on its own after 5 p.m. through the side entrance with the weekly password posted on Instagram.
Conclusion – Must do in Vegas for first timers
As you can see there is a lot to do in Vegas that is not gambling. I've put together this list of must do in Vegas for first timers after visiting Vegas so many times. You will never be bored on the strip.
Sharing is caring! Pin this article to save for later.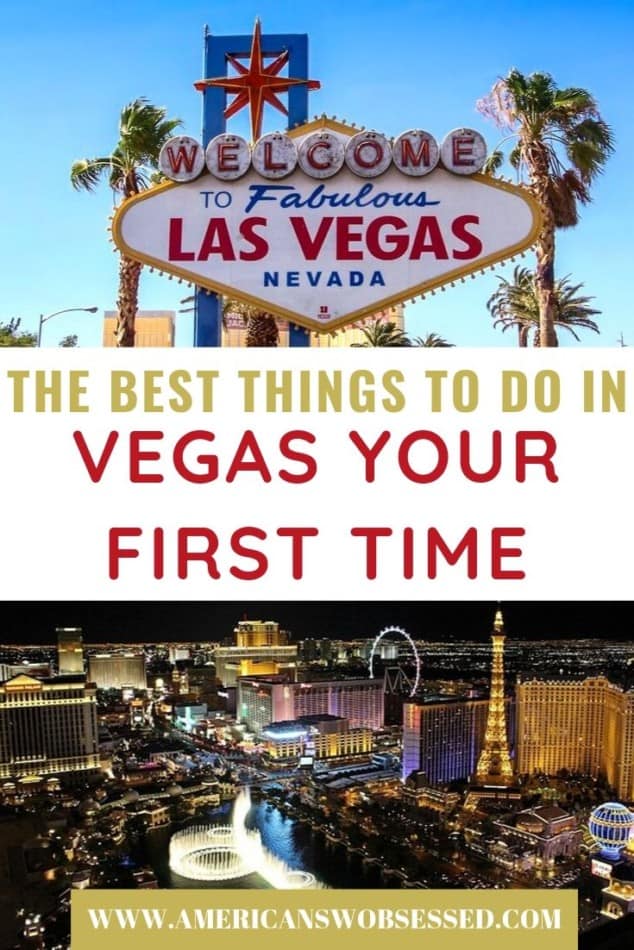 Continue Read more on my website:
Best Hikes in Phoenix Arizona you won't want to miss
Recent Posts