15 THINGS TO DO IN FLAGSTAFF, ARIZONA WITH KIDS
Flagstaff Activities for Kids: Are you looking for things to do in Flagstaff with kids? This list of Flagstaff activities for kids has lots of fun things to do in Flagstaff, Arizona – you won't want to miss!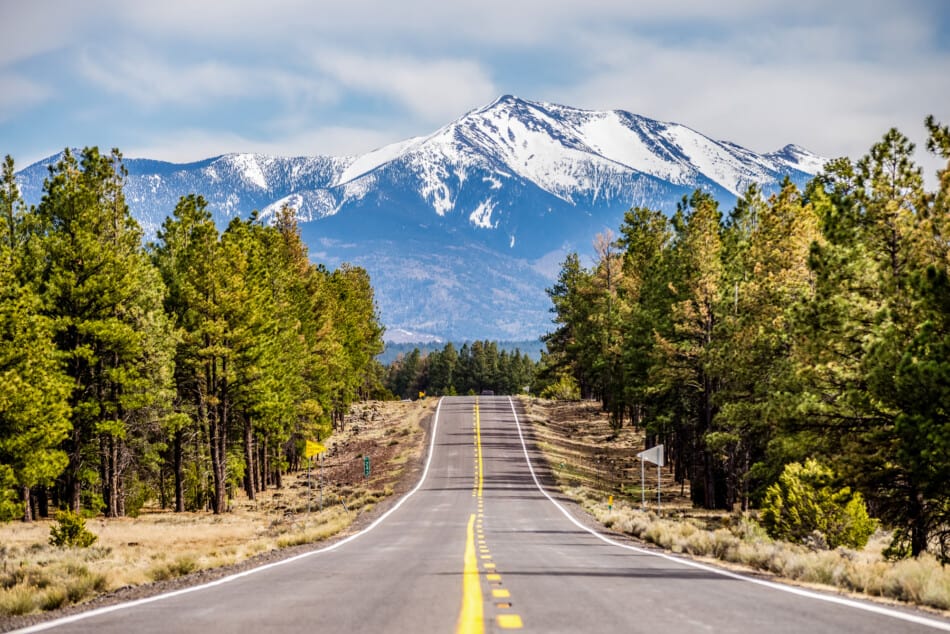 Flagstaff is a great place to stay when visiting Northern Arizona or the Grand Canyon. There is so much stuff to do in Flagstaff you will never be bored – especially the kids!
If you are looking for more information on Flagstaff – check out my other posts!
Best Places to stay in Flagstaff, Arizona
17 Vacation Rentals and Best Airbnbs in Flagstaff, Arizona 2021 Ultimate Guide
15 Best Cabins in Flagstaff, Arizona 2021 Ultimate Guide
15 Best Hikes in Flagstaff, Arizona
Thank you for supporting this website written by an American. This post may contain affiliate links. This means I earn a small commission on these links at no extra cost to you.
Fun Things to do in Flagstaff with Kids
VISIT DOWNTOWN FLAGSTAFF
Kids, and kids-at-heart, would love the historical downtown section of Flagstaff.
The Historic Downtown is known to be built along the railroad track and is lined with significant 1900s-era designed buildings that are now popular shops, restaurants, and galleries.
With a lot to see and discover, Historic Downtown will never be a boring place to explore.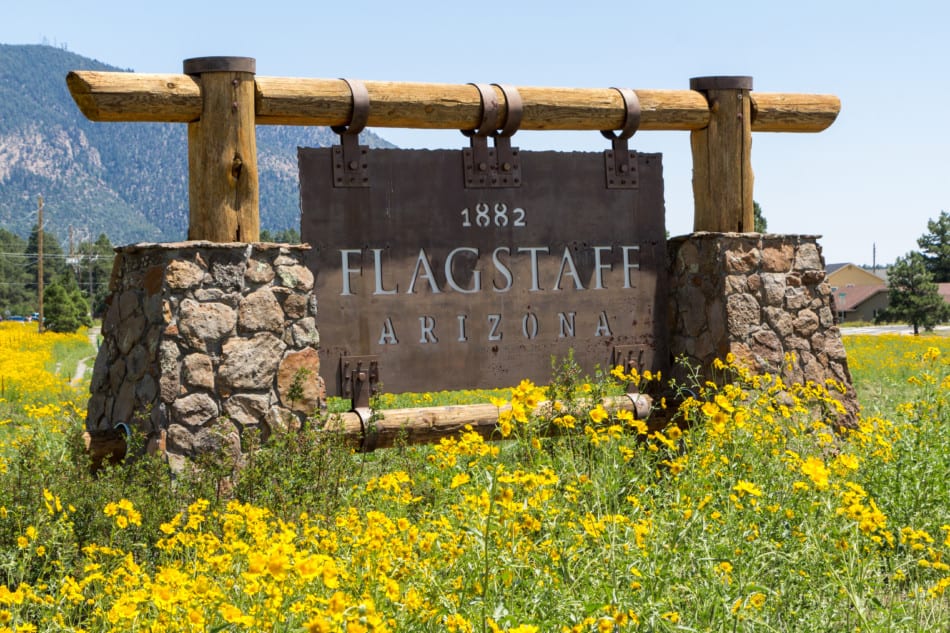 The entire downtown area is known for being warm and welcoming to tourists. This ambiance is great for children who enjoy traveling and exploring new places.
The Historic Downtown has friendly locals, open-air music flowing through the city streets, and different places to enjoy delicious food and drinks. Historic Downtown is home to various shops for different needs such as the Sweet Shoppe, the Brightside Bookstore, and local favorite farmer's market. 
LOWELL OBSERVATORY
Kids will definitely love visiting the Lowell Observatory, an astronomical observatory located in Flagstaff, Arizona.
The Lowell Observatory is famous for its discovery of the planet Pluto, the study of Halley's Comet, and the discovery of an exoplanet.
The Lowell Observatory offers the LOCKS also known as the Lowell observatory Camp for Kids, a summer science camp that is perfect for that budding space adventurer.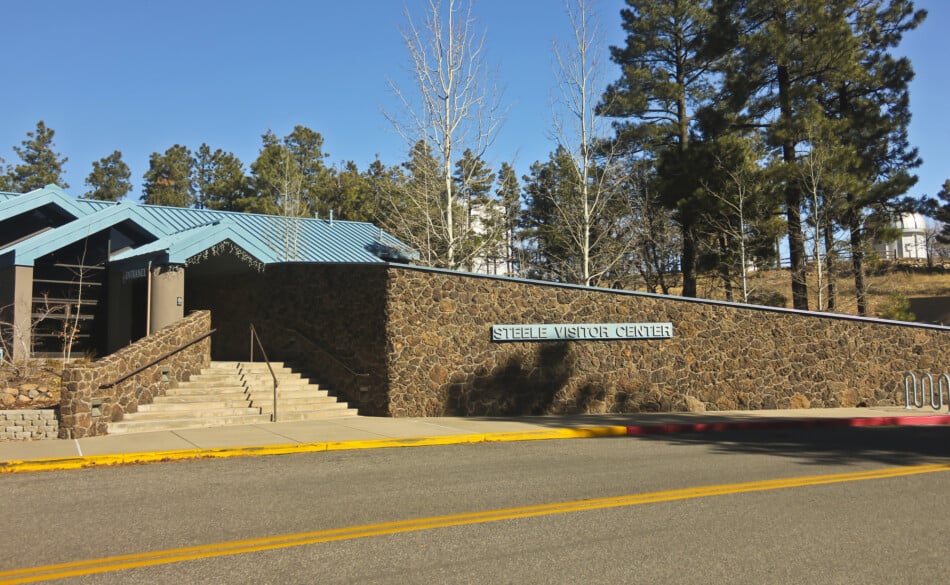 There are different levels to choose from that depend on the age of the child and they cater from ages 3 years old and above. 
All camps are inclusive of topics that would cover science, STEM elements, the solar system, constellations, deep-sky navigation, operating portable telescopes, and learning about the possibility of life on other planets.
Kids, and the kids-at-heart, would definitely love the activities and the exploration that the Lowell Observatory has to offer.
EXPLORE THE LAVA TUBES
For a dose of adventure and thrill, head up north to see the Lava Tubes of the Lava River Cave.
Years ago, a river of lava had naturally formed a mile-long cave/tube when molten rock had erupted from a volcanic vent which flowered and created the present cave. 
WUPATKI NATIONAL MONUMENT
For a trip into nature coupled with a glimpse into the past of ancient civilizations, Wupatki National Monument is the right place.
The Wupatki National Monument is where the ancestors of today's Hopi, Zuni, and other Puebloan people built the Citadel Pueblo and the Wupatki Pueblo.
This historic den is now home to dazzling sights and historic memorials of preserved masonry. Kids would definitely have a blast while walking through the cool rock formations and historic masonry that the past civilizations have built.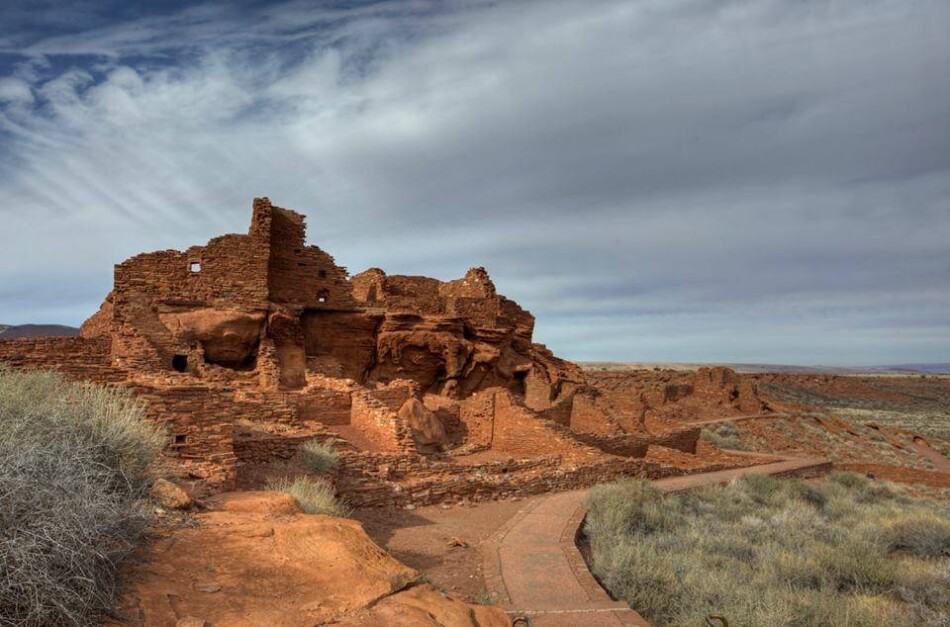 The preserved pueblos are one of the sights to see while on a hike through the Wupatki National Monument as well as various volcanic structures and craters.
Aside from the monuments, kids can learn tons of historical facts and how the original inhabitants of the pueblos lived with the Visitor Center's interactive displays. For those interested, kids may also become Junior Rangers at the Wupatki National Monument.  
VERDE CANYON RAILROAD
For a fun train ride, head on over to the Verde Canyon Railroad. In this 20 mile nature tour, kids and the kids-at-heart would love the ambiance, the experience, and the views that the railroad has to offer.
Filled with exciting sights such as the Verde Canyon of Arizona. These canyons were once home to the Sinagua Indians who made its cliffs their own safe haven.
Its rich history and legacy make it truly one of the most remarkable places on earth and we are truly lucky to view it in our lifetime.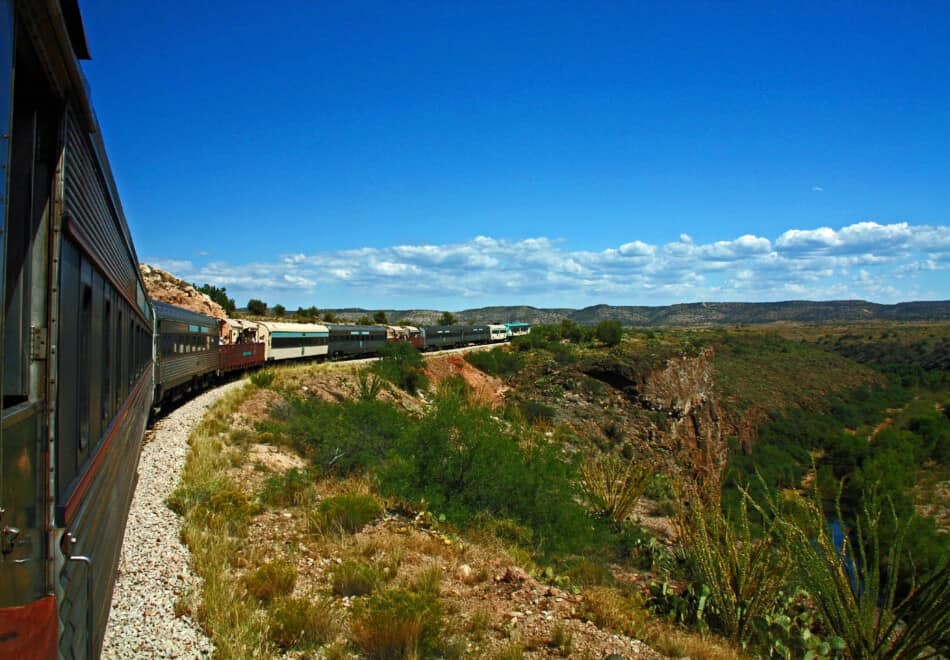 Kids would be thrilled to know that passing through these canyons is passing through history and culture itself. 
There are several attractions that can be seen in this railroad trip such as the Verde River, the Verde Canyon, beautiful rock formations that are uniquely shaped, and miles and miles of preserved wilderness.
On the train, they have special activities made just for our little explorers such as interactive games, activity sheets, and tour guides that make the trip more memorable.
WALNUT CANYON
Hiking and exploring have never been more fun at the Walnut Canyon National Monument. In this location, there are lots of kid-friendly trails to choose from and the courses also welcome different kinds of skill levels.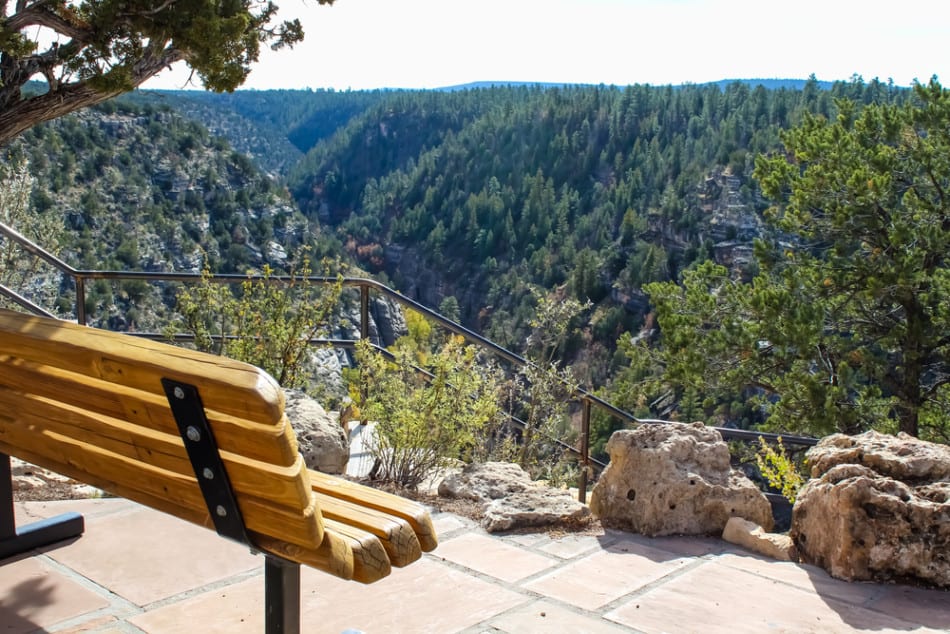 What's important is that everyone gets to have fun! There are two hiking trails to choose from: the Rim Trail and the Island Trail
SUNSET CRATER
Located north of Flagstaff is where the Sunset Crater Volcano National Monument is.
Known as the youngest in a string of volcanoes in the San Francisco volcanic field, the Sunset Crater is named after the Sunset Crater Beardtongue, a beautiful perennial herb that is known to be native to Arizona specifically here at the crater. The main attraction is the beautiful view that comes with the easy hike.
On-site, there are also lots of hands-on exhibits that make learning absolutely fun for kids and parents.
Also, you'll see the mile-long Lava Flow Trail that highlights a close-up view of the different geological features of the lava bed that surrounds the Sunset Crater.
The hike is easy and fun to do, especially with the beautiful scenery and the natural rock formations that were born from the volcanic eruption such as volcanic rocks, lava caves, and other geological features. 
DINOSAUR TRACKS
Take your kids on an exciting trip and see Dinosaur tracks before your very eyes! What a marvelous thing it is to be able to walk among real dinosaur footprints and be at the place where dinosaurs used to live.
Just a stone's throw away from Flagstaff is the field of Moenkopi Dinosaur Tracks located along the bench below Hamblin Ridge. Hundreds of three-toed tracks on the desert floor is what's part of the appeal here. Kids would have a blast stomping and pouncing among the dinosaur footprints! 
PETRIFIED FOREST NATIONAL PARK
The trip to the Petrified Forest National Park itself is scenic and would be very enjoyable for travelers of all ages.
Upon arriving, you'll quickly see a vast field that historically was once an ancient, lush rainforest where dinosaurs used to roam.
When continents shifted and the climate changed, the rainforest decayed and the mighty trees that once stood tall fell to the earth and transformed into stone hence the name of Petrified Forest. Kids would have a blast exploring the landscape and see where prehistoric giants once roamed.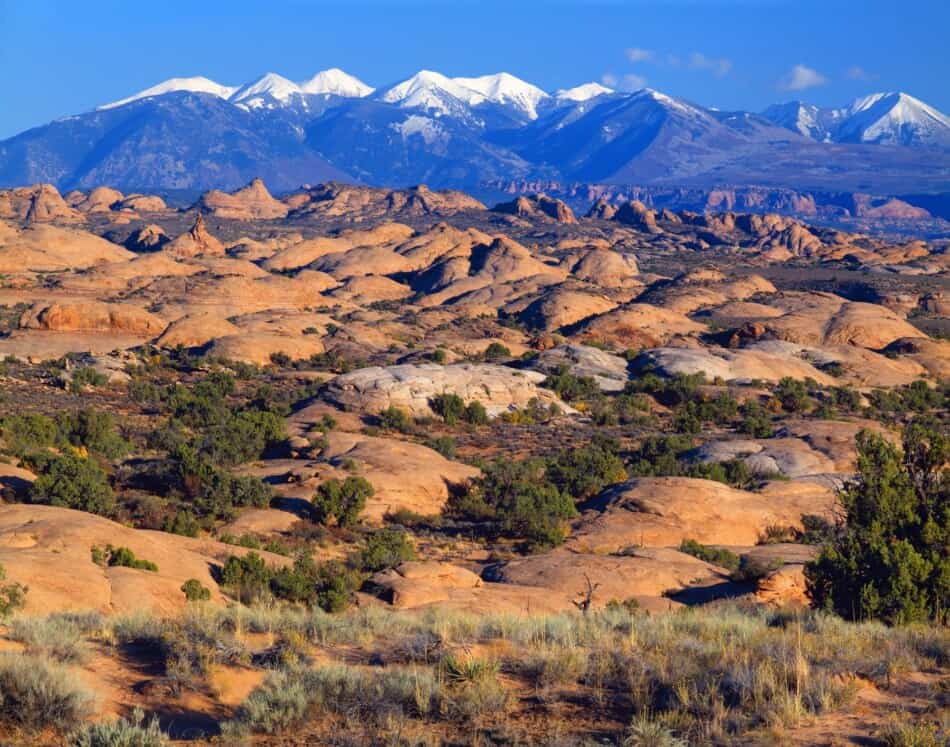 Other than hiking around the park, the Petrified National Forest also has other attractions that would be enjoyable for kids such as the Park's Visitor Center where guests can find information about the landscape before them.
The rangers at the Visitor's Center would be the best people to address your questions about the prehistoric giants that once walked the forests of Arizona.
Another good attraction to visit is the Painted Desert Inn, a nationally recognized monument and is made of wood and native stone in the Pueblo Revival style. 
TUZIGOOT NATIONAL MONUMENT
Another trip into history is made fun in the Tuzigoot National Monument. Named after a Tonto Apache phrase that is translated as "crooked water" as it is near the Verde River, the pueblos that make up the monument were built by the Sinagua people.
This monument is now known as the largest and the best-preserved Sinagua Pueblos that are located in the Verde Valley.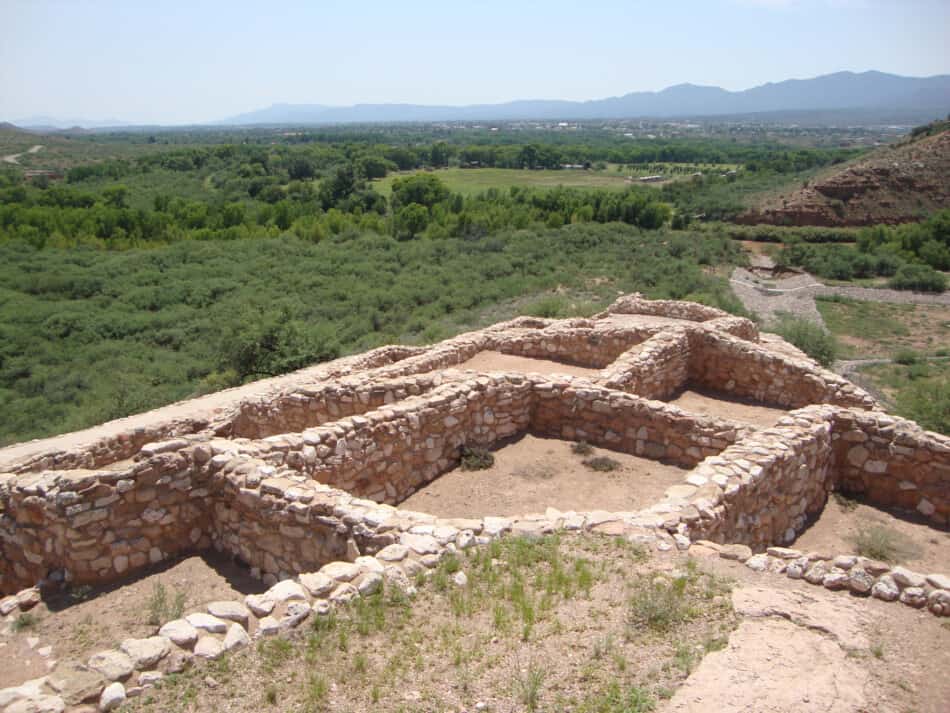 Kids would have a blast hiking through the wonderfully preserved spaces and rooms that the Sinagua people once occupied.
The hike is a short ⅓ mile trail around the National Monument and along the way, you'll see various signposts containing information about the structures and the history behind them.
The view of the location is just magical and very picturesque, a scene that you wouldn't want to forget for the rest of your life. It's best to teach these types of wisdom to children and let them learn how to appreciate culture and history well.  
OAK CREEK CANYON
Hailed as one of the most beautiful spots in the state of Arizona, Oak Creek Canyon is nothing short but just picturesque in every way.
It is the perfect getaway spot and leisure destination for adults and kids alike. Hiking among nature is one of life's pleasures and surely, everyone of all ages would feel it here in Oak Creek Canyon.
Guests may choose to go on a guided hike or take a DIY tour that would spark your adventurous flame. Among the various attractions that Oak Creek Canyon has to offer, one of the most visited is Slide Rock State Park.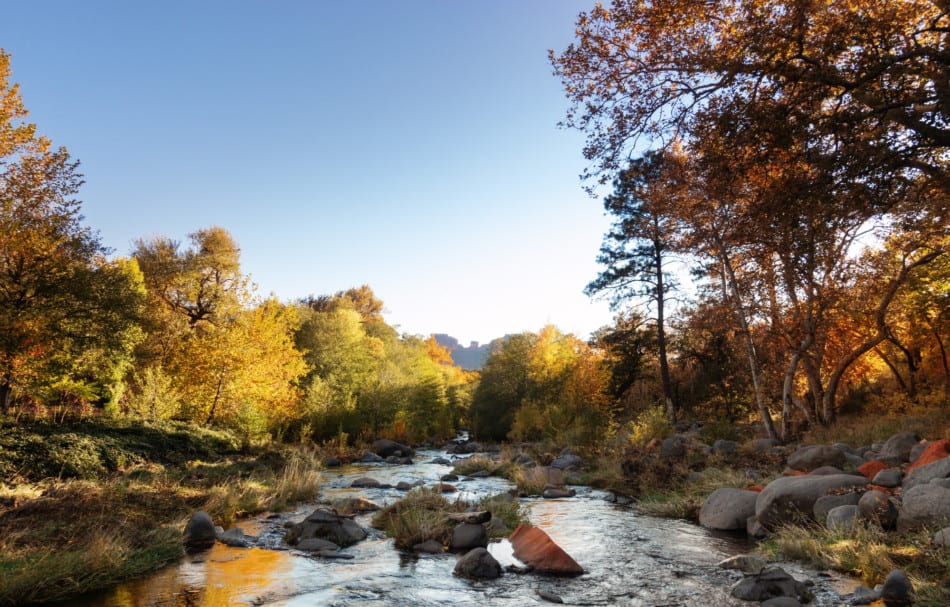 This natural rock slide is a sure hit with kids who would want to cool off during the hotter days of the year. Aside from swimming, guests may take scenic hikes on the many trails that Oak Creek Canyon offers and there are a lot of different trails to choose from with varying levels of skills required.
Guests may also do picnics on the grounds while viewing the beautiful scenery. A definite must-do in the Oak Creek Canyon is to support the Native American craft booths that display their arts and skills in preserving the amazing culture. 
METEOR CRATER
In Arizona lies one of the largest natural landmarks in the world. East of Flagstaff is the Meteor Crater, known as one of the best preserved meteorite impact sites on earth.
The meteor that struck caused a giant bowl-shaped crater that is nearly a mile across and is more than 550 feet deep. Visiting the Meteor Crater is a must-do when visiting Flagstaff and of course, Arizona.
Kids would definitely love the entire trip as it includes an interactive movie that shows how the meteor struck the prehistoric site, then go out and see in the flesh the actual crater in all of its glory.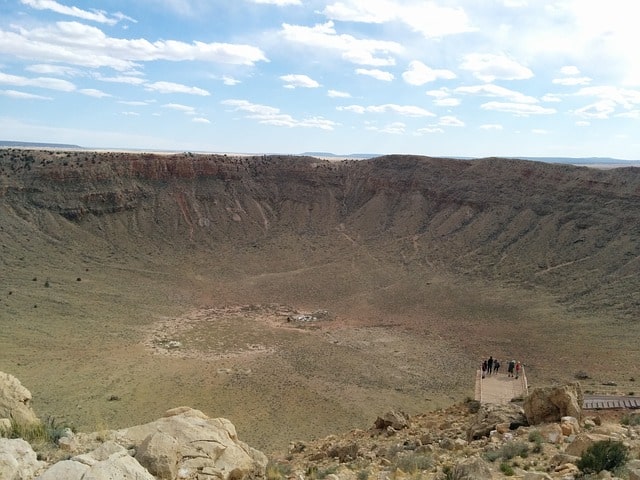 There will be a guided tour around the rim that focuses on the three lookout points of the crater itself. The tour guides will give a very informative and detailed recounting of the history behind the crater such as the inhabitants that walked prehistoric earth, how the crater came to be, what kind of meteor hit it, and the different meteors that Earth has encountered.
In the Meteor Crater site also lies the Interactive Discovery Center which is one of the most informative and interactive museums in the world. Kids, and the kids-at-heart, would definitely love the wide range of exhibits that the museum has to offer.  
BEARIZONA
Another adventure awaits at the Bearizona Wildlife Park! Known as a drive-through wildlife park, they offer tours that take you up close and personal with the wild while preserving their natural habitat and protecting them.
Aside from this, they also offer a closer encounter with the wild through their guided and walk-through areas where guests may stroll and see animals in their homes. On the field, there are picnic tables and shops that everyone may enjoy.
Located in the gift shop of the Bearizona is the largest model train display in Arizona that accurately depicts the Santa Fe railroad that drives from Williams to the Grand Canyon. There are also lots of animal attractions to see in the Bearizona Wildlife Park.
One of them is the High Country Raptor's free-flight show where kids can learn about the different birds of prey and see them fly freely. Other than bird shows, the park also hosts different wildlife shows where guests may hold and feed the different animal species on deck. 
KID-FRIENDLY RESTAURANTS IN FLAGSTAFF
FRATELLI'S: THE LOCALS PIZZA PLACE OF CHOICE
Fratelli's is best known for its stone deck oven pizzas. From the oven and straight to the table, they serve one of the most delicious pizzas that Arizona has to offer.
All pizzas from Fratelli's are made from homemade dough and are surely baked with passion and love. Kids would love their homemade pies that just keep you coming back for more! Fratelli's is also voted yearly as the best pizza by Arizona Daily Readers every year since 2002. 
YOUR PIE: PIZZA WITH A GREAT OUTDOOR PLACE FOR KIDS TO RUN
Your Pie is known as the originator of the fast-casual pizza concept. Originality never runs out in Your Pizza. They offer great pizza and a great location to boot.
Not only do they offer one of the best pizzas in town, they also have delicious paninis, salads, cheesy bread, and pasta that would surely be the life of the party. Kids would definitely enjoy their classic and re-imagined pizza flavors that would surely be a hit.
Pepperoni pizza? check! Nutella-strawberry pizza? Double check! They truly have it all.  After a filling meal at You Pie, it's a good idea to then take a walk outside and let kids roam around to play in Your Pie's outdoor place that is definitely kid-friendly. 
TOURIST HOME PATIO: DELICIOUS FOOD ATTACHED TO A GREAT BAR WITH A KID-FRIENDLY PATIO
Tasty, cozy, and kid-friendly, Tourist Home Patio would definitely be a home away from home with its great ambiance and food.
Tourist Home is known as a comfortable spot for locals in downtown Flagstaff with their historic patio that surely holds a special place in the hearts of their guests. Tourist Home is open from 6 am so they can accommodate the hungry kiddos with deliciously filling breakfast options such as their buttermilk pancakes, breakfast sandwich, and french toast. For lunch and dinner, they have very filling and healthy options as well.
Tourist Home Patio not only is a great dining place but also doubles as a local bar tavern that locals come to for comfort. They have craft beer, wine, and cocktails for the adults and kid-friendly juices and shakes for the kiddos. 
THE OAKMONT: A GOLF-COURSE GRILL WHERE THE KIDS CAN PLAY IN THE GRASS
The Oakmont is truly the ideal place for a nice dining experience and has the kiddos run around and have fun in the garden or on the scenic patio.
Nowadays, The Oakmont is a golf-course grill place where they serve delicious mid century modern food. Aside from that, they offer various yummy food that kids of all ages can enjoy such as burgers, sandwiches, and other hearty dishes. For the adults, they have a sports-themed bar that serves delicious craft beer and other types of beverages. You could never go wrong in The Oakmont. 
Family-Friendly Hotels & Lodging in Flagstaff
SpringHill Suites by Marriott Flagstaff
SpringHill Suites is an all-studio hotel in Flagstaff, Arizona. The location of SpringHill Suites is conveniently located at the crossroads of I-40 and I-17 and is just across the street from Northern Arizona University.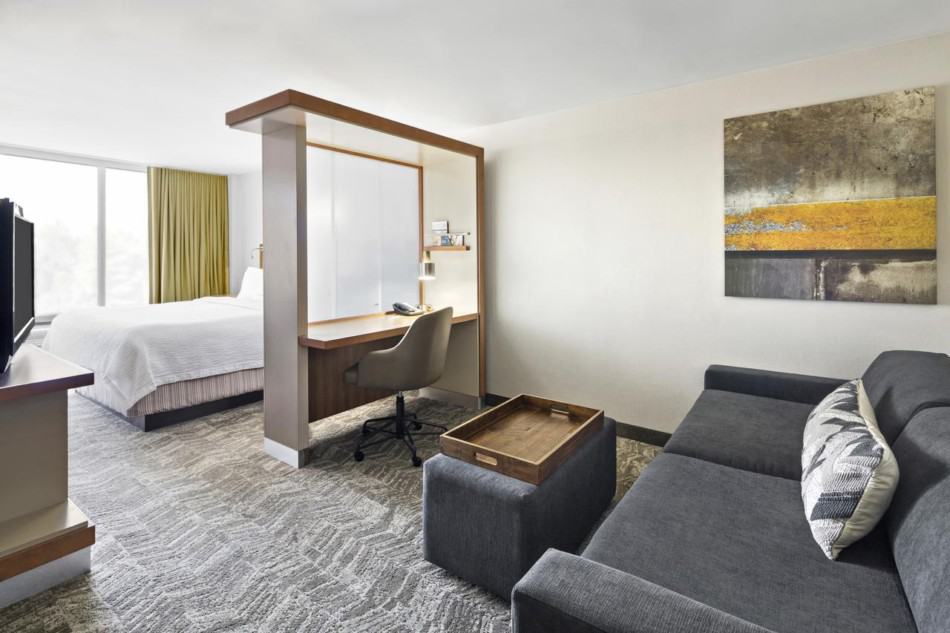 This hotel by Marriott Group International has a 24-hour market and free wifi access to all guests. And what is impressive with this hotel is that they are a pet-friendly hotel in Flagstaff which means guests can bring along with them their pets with care and supervision.
You can take advantage of their key amenities such as their buffet breakfast, fitness center, and high-speed internet. They also have spacious and newly renovated studio suites that will enrich your travel experience. Plus, senior citizens can take advantage of their 15% discount provided they are 62 years old and above.
Check Availability on Booking .com
DoubleTree by Hilton Hotel Flagstaff
For all adventure seekers out there, DoubleTree Hotel is the perfect hotel for all your activities! Located near downtown Flagstaff, this hotel has easy access to a lot of leisure activities in Arizona such as hiking, fishing, and skiing. You will surely feel at home with the hotel amenities such as HDTV with premium satellite channels, a work desk, a coffee maker, and a lot more.
You can also take a dip in the on-site tub or sauna. And if you enjoy Japanese cuisine, you can dine at Sakura Restaurant serving only Japanese food and has an extensive cocktail list. And if you want to host an event in this hotel, you may do so. Their function space can hold up to 450 people, plus they have a grand ballroom and gazebo perfect for couples who wish to have their wedding in this fantastic location.
Check Availability on Booking .com
Recent Posts