15 Best Airbnbs in Williams, Arizona
Airbnb Williams AZ – Williams, Arizona is known as the gateway to the Grand Canyon. Its the perfect place to stay if you are visiting the Grand Canyon and that's why I have put together this list of the best Airbnbs in Williams, Arizona.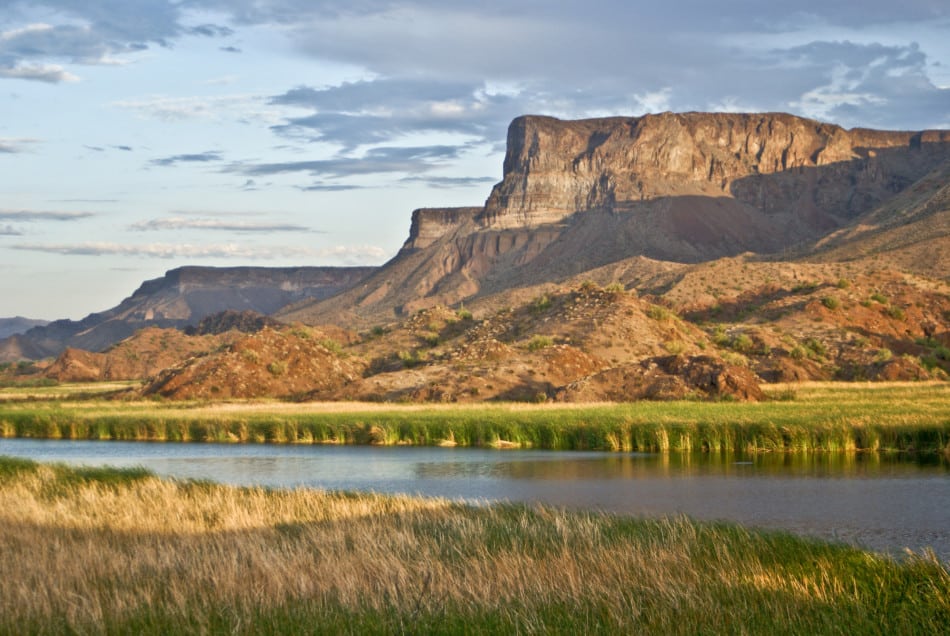 Williams, Arizona is also on the historic Route 66. It is a cool small town in America you can visit that is steeped in history. It is only about an hour away from the Grand Canyon.
Finding the right Airbnb in Williams will make your Grand Canyon Experience picture perfect and make this a trip of a lifetime.
I have a ton of helpful articles on the Grand Canyon to help you plan a great trip. I also have other useful articles on where to stay near the Grand Canyon as well as:
15 Best Grand Canyon Airbnbs close to the park
When is the Best Time to Visit the Grand Canyon?
What to pack for the Grand Canyon
Grand Canyon in One Day: Grand Canyon Day Trip
17 Coolest Airbnbs in Flagstaff, Arizona
Thank you for supporting this website written by an American. This post may contain affiliate links. This means I earn a small commission on these links at no extra cost to you.
Check out the Best Airbnbs in Arizona to find unique places to stay across the Grand Canyon State.
Raccoon Ranch
Guests: 8
Bedroom: 2
Raccoon Ranch sits at 7000 feet of elevation in the Tall Pines that is very secluded, scenic, and comfortable. This beautifully decorated and furnished cabin has two king bedrooms, a sleeping loft with two twin beds and a queen futon, a comfy couch, two full bathrooms, a fully equipped kitchen, and more.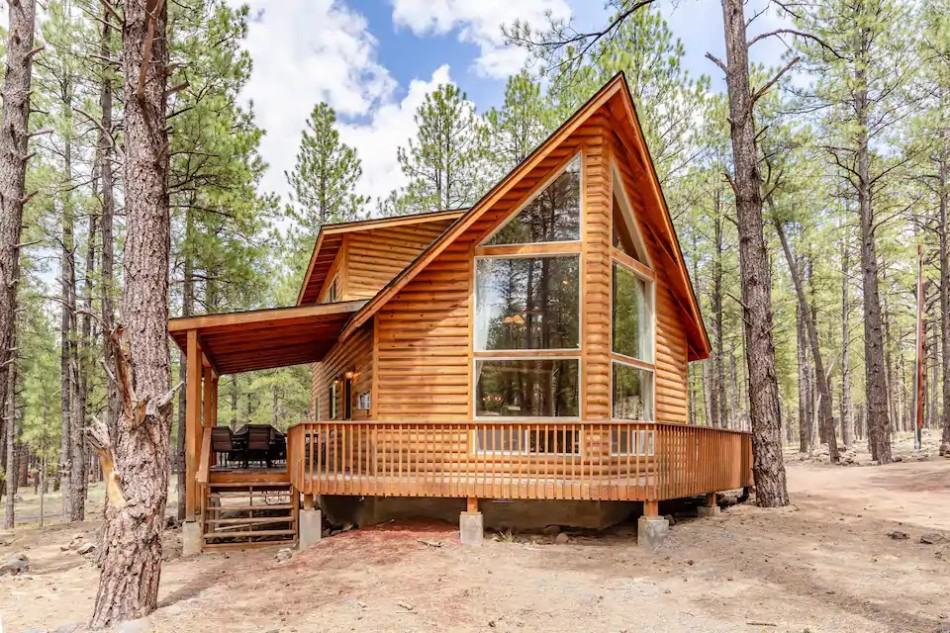 You may underestimate the size of the cabin from the outside, but is so spacious enough to accommodate 8 guests inside. Everyone will love this cabin, especially the kids who can play at the Rainbow Playset in the back. There are also other outdoor activities awaiting you here. You can either bike, ski, or hike since this cabin is located near the Grand Canyon and the historic downtown Williams, Arizona.
This is perfect for someone who wants to easily explore the wilderness while also having a quick access to downtown Williams.
Click Here To Check Rates On Airbnb
Casa Del Norte – Walk to Dwtn Williams and Rte 66!
Guests: 8
Bedroom: 4
Located 3 miles from the Grand Canyon Railway and next to the Elephant Rocks Golf Course, this brand new house has everything you could possibly need for a great vacation. All the three bedrooms have king-size beds, a hot tub, own private backyard, a fully equipped kitchen, a comfy living room with TV and access to Netflix, and more.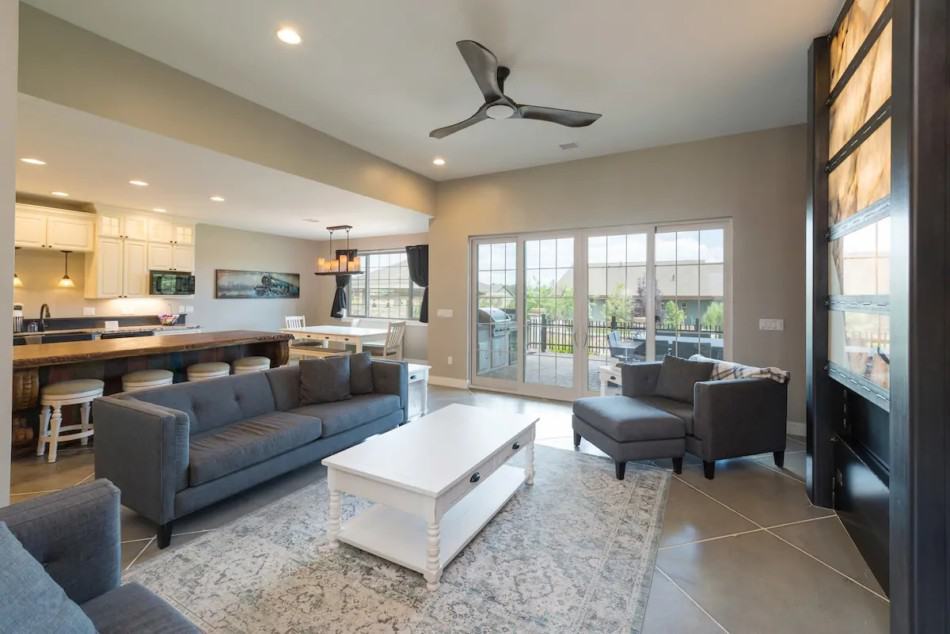 The house itself is very spacious with lots of extra touches. Everyone will surely enjoy this home – adults can relax here and kids have their own space to play. It has a backyard with patio ad and nice views and it is a great spot to bond with your families over a sumptuous meal.
Gorgeous Home with Amazing Yard
Guests: 7
Bedroom: 3
Another gorgeous home that you can stay at with your family is this property in Williams, Arizona that has an open floor plan design for entertainment. This house has gone through a major revamp this year and the owner has introduced a lot of beautiful changes. For example, the natural stone patio now extends into the living and entertaining space. There's also a custom fire pit built into a rock boulder that highlights the outdoor oasis of the house.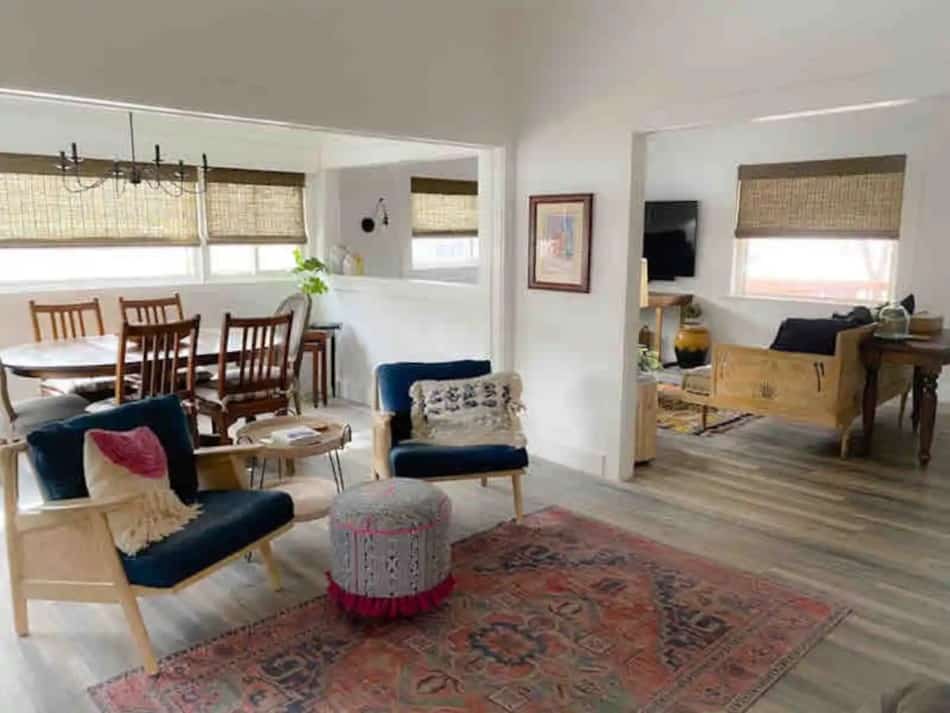 And not only that, this house has also a large living area that is open to a beautiful dining and lounge area and a great place to enjoy cocktails after dinner. This house can accommodate up to 7 guests and it was built to create a mountain retreat for guests who want to enjoy a serene and peaceful vacation in Williams, Arizona.
Grand Canyon Destination Camper
Guests: 4
Bedroom: 2
This gorgeous and dog-friendly RV glamping near Grand Canyon offers one-of-a-kind travel experience that is a perfect combination of camping and comfort in a luxurious RV suite. It has all the amenities that you would expect in a high-end hotel such as a full kitchen, two bedrooms, one bathroom, picnic table, deck, games, and so much more.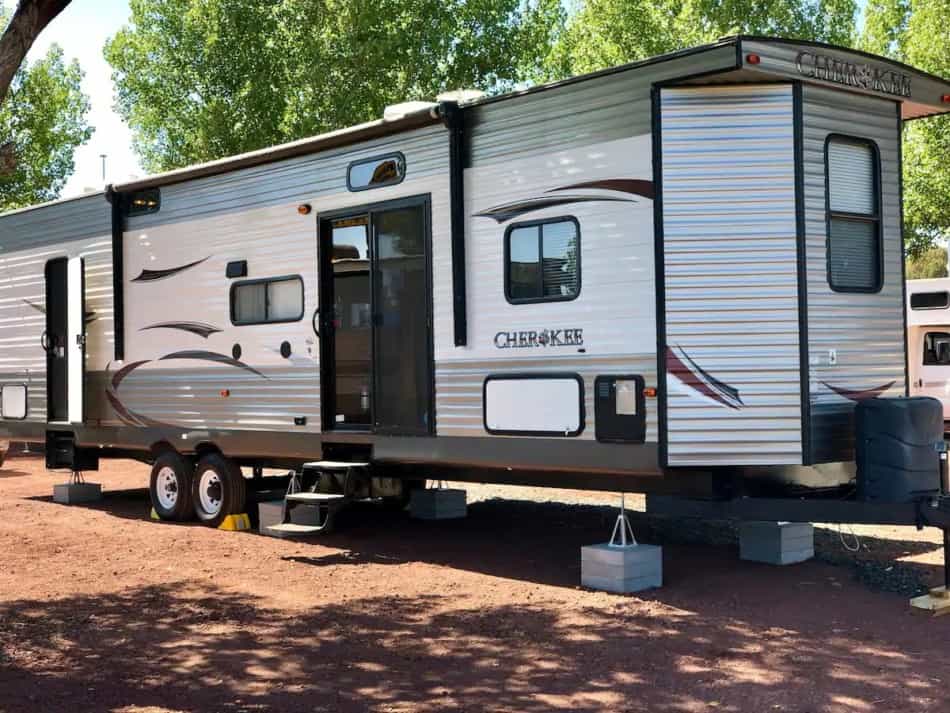 Here you can enjoy a rustic vibe while sleeping in a very comfortable queen size bed. All campers have air conditioning and heater depending on the weather. But what makes this camper even more amazing is that you can easily explore the wonderful spots in the area such as the Grand Canyon. There is a concierge service available to help you with Grand Canyon Railways tickets, Grand Canyon tours, Antelope Canyon tours, and a lot more. Sounds so perfect, right?
The Bear's Den
Guests: 8
Bedroom: 2
This quaint and lovely home features amenities that you would need for a wonderful stay. It has a master's bedroom with a queen-size bed and smart TV, while the second bedroom has a full-on full bunk bed. It can sleep up to 8 guests which makes it perfect for you as a family getaway in Williams, Arizona.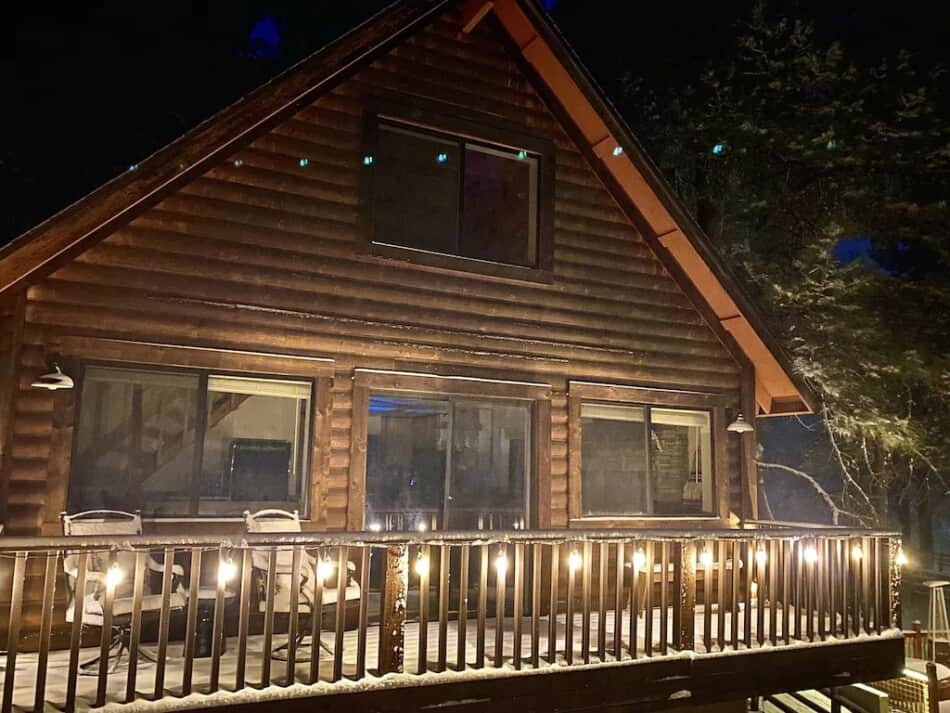 Plus, its location is very perfect too because it is just within walking distance going to historic downtown Williams. It also has an option where you can leave your vehicle parked at home base while you explore the polar express and other tourist spots in the area.
Click Here To Check Rates On Airbnb
Clear Sky Resort – Grand Canyon – Luxury Sky Domes
Clear Sky Resort holds the reputation of being America's first and only luxury skydome resort. Whether you are looking for an action-packed trip or a relaxing getaway, Clear Sky Resort is ready to offer you that. Its location is just 20 minutes south of the South Rim entrance.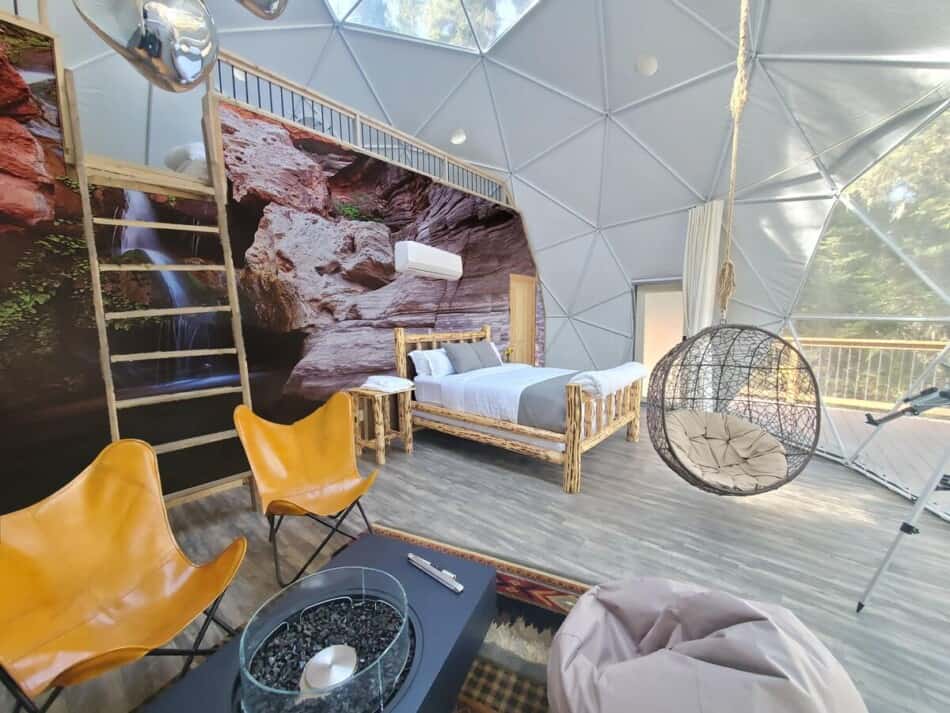 All their tent domes are uniquely styled and themed to make your stay even more wonderful and spectacular.Their luxury tents come with plush bathrobes, slippers, upscale linens, deck hammocks, skylight with telescope for stargazing, modern bathroom, and eco friendly fireplaces in some domes.
Upon entering the resort, you'll be amazed by the 1000 sq/ft panoramic window and the swinging chairs from the 26 foot tall ceiling. Each guest will have an exclusive access to the Welcome Dome lounge where guests can enjoy drinks during daily happy hours.
Sound interesting? You can check out the latest prices here.
Wander Camp Grand Canyon
Another luxury camping tent that you can avail of and try near the Grand Canyon is the Wander Camp. They offer rustic tents that will give you the most beautiful locations each night and you will never have to miss a sunrise.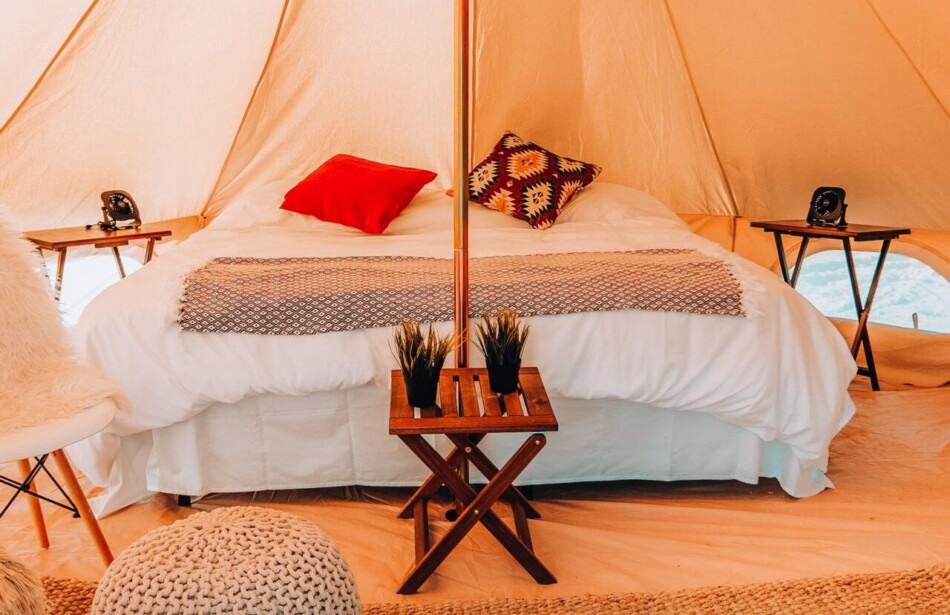 Each tent has a space of 200+ square feet and it is made from sturdy Waterproof Canvas with low profile windows and a large netted door. It is also equipped with all the camping necessities. Inside the tent, it can hold 1 king bed or 2 twin beds, plush down comforter, pillows, side tables, solar powered lanterns, USB fans, and a soft rug.
Sound interesting? You can check out the latest prices here.
The Grand Cabin
Guests: 8
Bedroom: 3
If it's your first time visiting Williams, Arizona, it is recommended that you stay in one of the beautiful cabins that this beautiful place. This vacation home was designed to take advantage of the beautiful Northern Arizona landscape.  French doors and windows frame the breathtaking Arizona scenery.  The house provides a perfect, peaceful get-away or a home base to see the best of what Northern Arizona has to offer.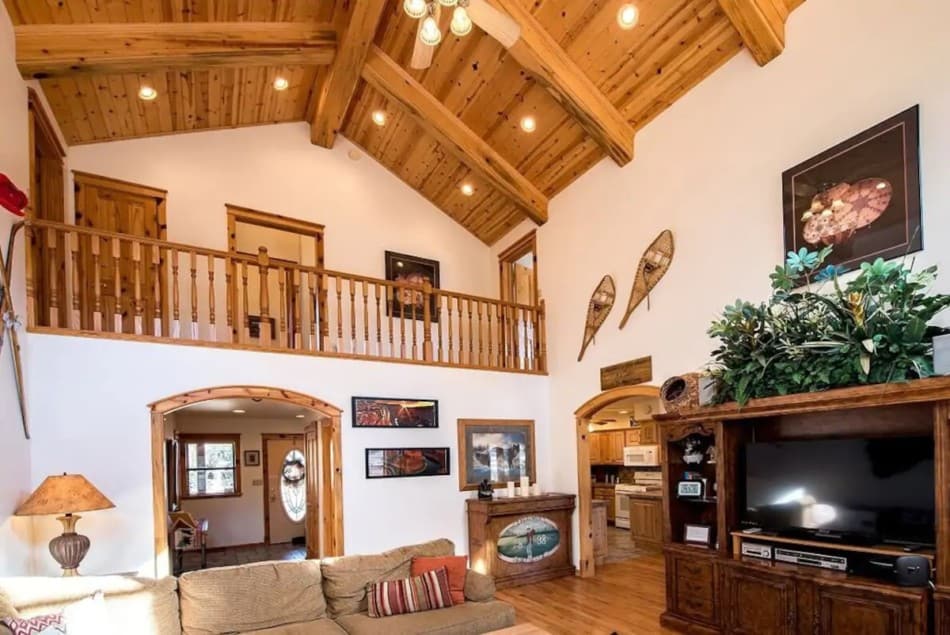 The main house has 3 bedrooms and 2 bathrooms with hardwood floors throughout. The master bedroom has a queen bed, TV and DVD player with private bath. The other 2 bedrooms are also furnished with one queen bed with one double bed.
Click Here To Check Rates On Airbnb
New Williams Studio
Guests: 4
Bedroom: 1
This charming studio is a welcoming little place that serves as a home base and gateway to the Grand Canyon. It is equipped with two sleeping areas, one bathroom, a well-equipped kitchen, and full access to the shared amenities such as the patio with an outdoor dining table and utility room. The space is roomier than you would expect and it can sleep up to 4 guests. And if you bring your kids, they will have their own Pack 'n Play and a portable high chair.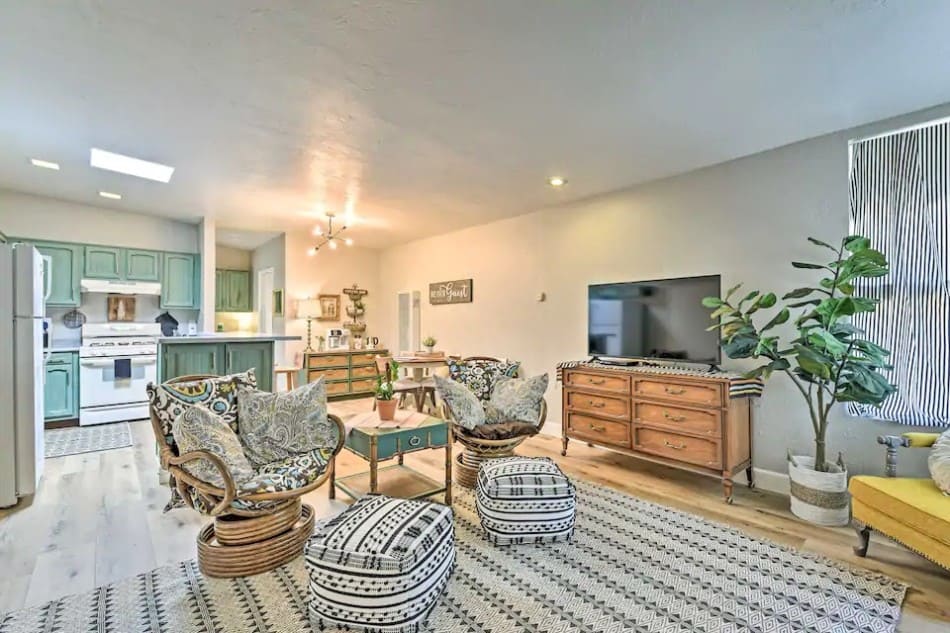 And you'll be situated right off of Route 66 which means you can easily explore the famous tourist spots like the Grand Canyon National Park, ski areas, and more.
Brand New House Located in Historic Downtown Williams
Guests: 6
Bedroom: 2
Six guests can stay at this adorable two-bedroom house in downtown, Williams that features brand new furnishings and amenities. If you visit here during summer, you will be occupied with lots of activities including hiking, fishing, golfing, mountain biking, and sightseeing. The property is also very near to the well known attractions in the area like Bearizona Wildlife Park, Grand Canyon Deer Farm, and more.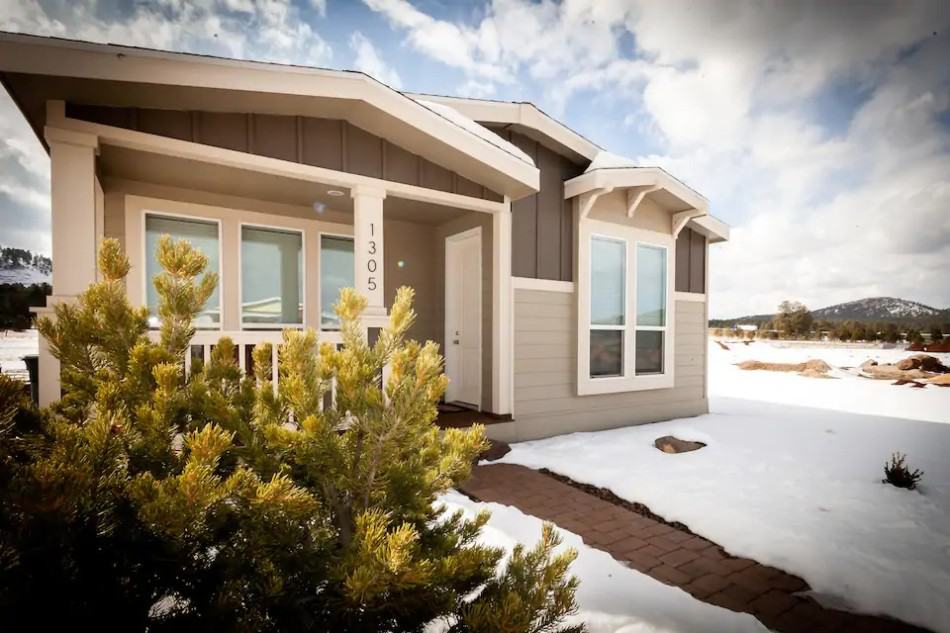 Overall, this place is amazing and worth it. This is definitely recommended to anybody who wants to travel out in this area.
Luxe Route 66 Retreat
Guests: 6
Bedroom: 1
This family-friendly condo is nestled under a canopy of Ponderosa Pines of the Kaibab Forest. This vacation rental condo has a rustic yet modern vibe and it is set in a prime location that lets you explore the famous attractions in the area easily. You can either take a scenic drive through Bearizona Wildlife Park, explore the Grand Canyon National Park, or just stay close to home and go to local shops and famous museums along the historic route.
The condo has everything you could ever need and even some stuff you didn't even know you needed. The indoor living space is complete with a flat screen TV, dining table, gas fireplace, hardwood floors, and open floor plan. It also has a well-equipped kitchen and other general amenities like wifi, toiletries, air conditioning, and more.
5-Star Log Cabin, Quaint and Cozy, near Grand Canyon
Guests: 5
Bedroom: 2
The holiday home features 2 bedrooms, a flat-screen TV with cable channels, an equipped kitchen with a dishwasher and a microwave, a washing machine, and 2 bathrooms with a bath or shower.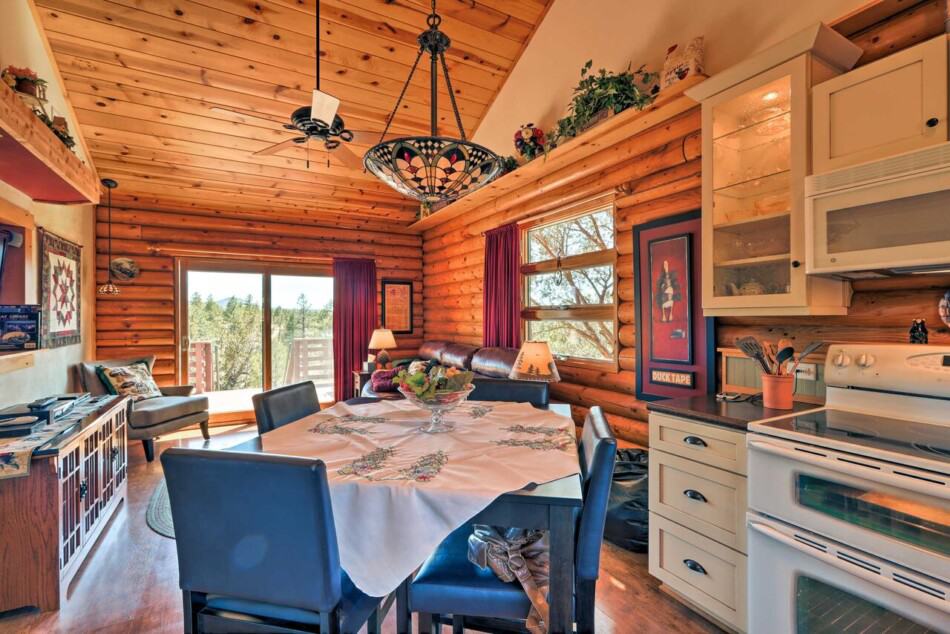 It is equipped with two bedrooms, a kitchen, wifi, a gym, and a portable air conditioner. You have whole access to the house for your enjoyment and it is a very perfect place to stay in Williams on top of having very friendly hosts who are going to help you with all your needs.
New Log Cabin with Sunset View
Guests: 4
Bedroom: 2
Set on an acre of land conveniently located 15 minutes away from downtown Williams, this beautiful log cabin offers a lot of open space for you to chill and enjoy at. You can watch the sunset from the porch and get that much needed R&R, or perhaps stay in the living room that has access to Netflix and HBO so you can catch up on your fave series and movies.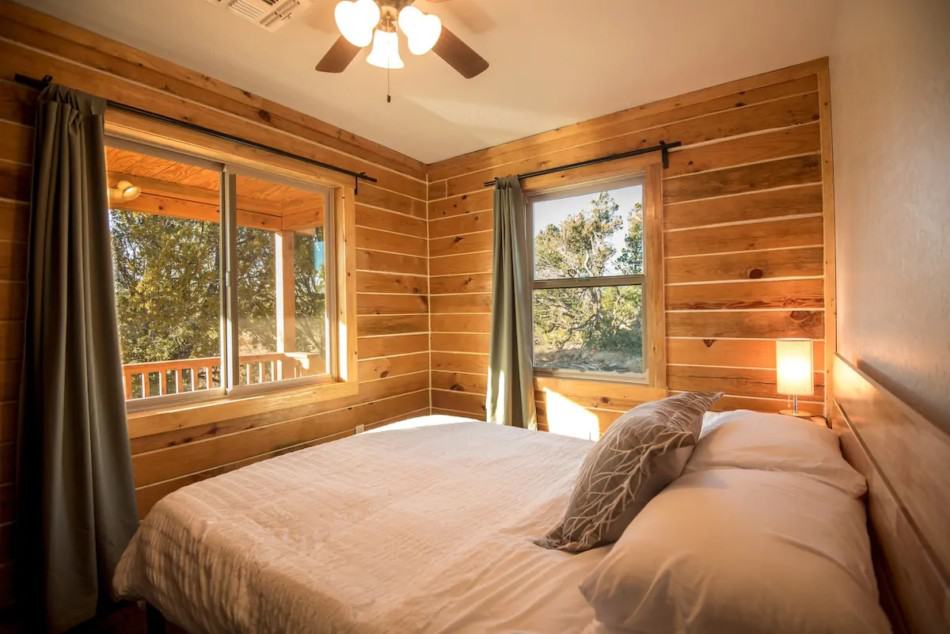 This log cabin also features a well equipped kitchen with essentials, two bedrooms with queen beds, memory foam mattresses, and comfy pillows, and a full bathroom stocked with essentials like shampoo, conditioner, and body wash. You have the whole space to yourself for a price that's very reasonable.
Castle in Northern Arizona! GRAND CANYON
Guests: 19
Bedroom: 9
Great Estate "The Castle" in Northern Arizona, This is a one of a kind property. Great place to relax and enjoy your family.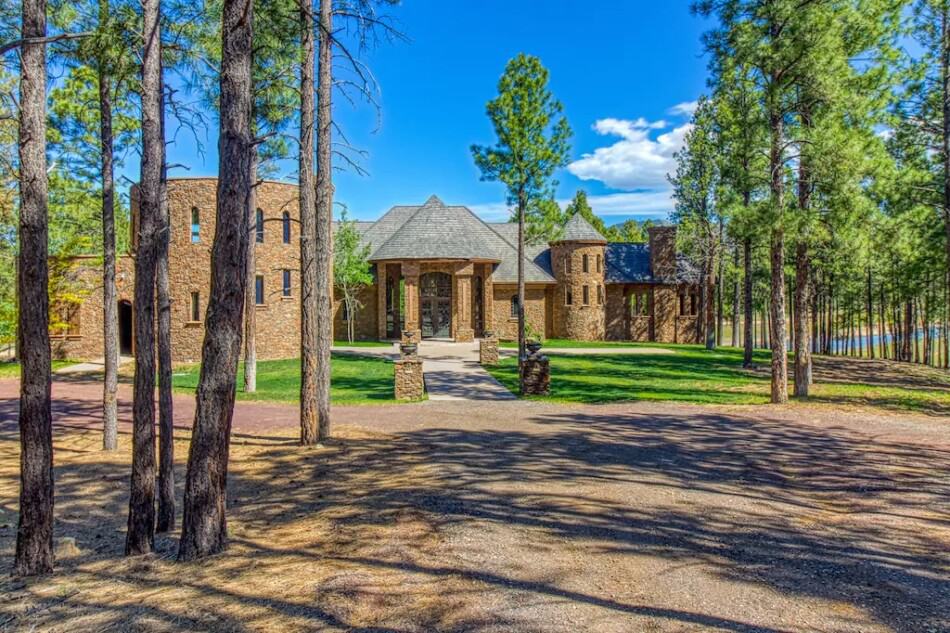 Close to the Grand Canyon, Arizona Snowbowl ski area, Sedona and the Redrocks. In Flagstaff close to Downtown and shopping. Luxury property throughout all rock estate with all the modern amenities, 3 masters, huge ball room or meeting room. 14 in beds and 6 blowups with sleeping bags, extra person charges apply after 10 people.
Modern Cabin in the Pines – Continental Country Club
Guests: 5
Bedroom: 2
This Modern Cabin is very clean, warm, and has a welcoming vibe. The interior has a bright and open space coupled with a living room area that has a smart TV and game table.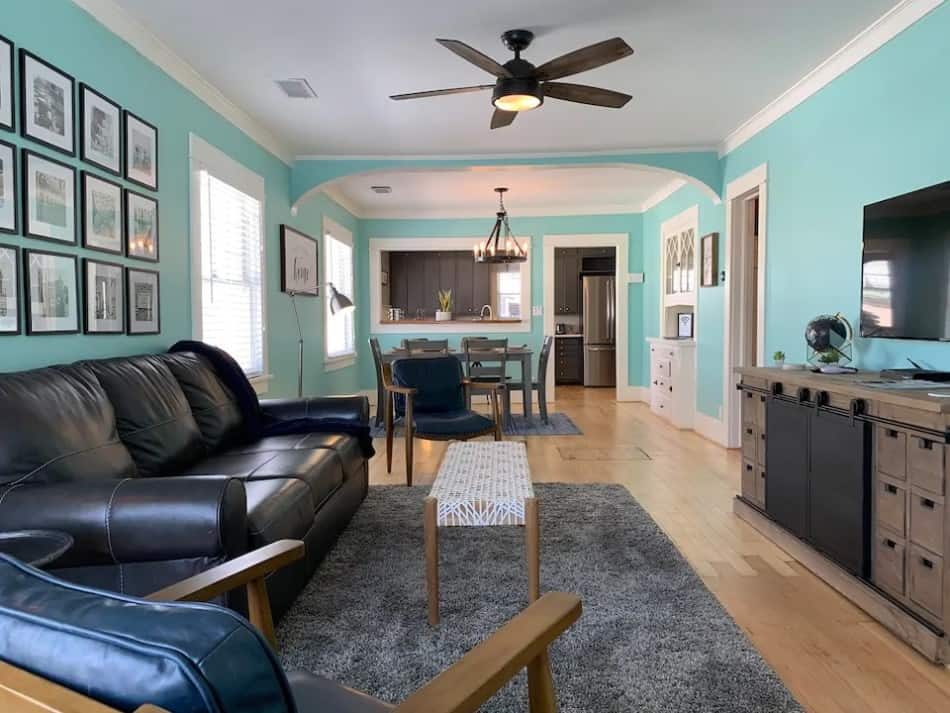 Whether you are venturing off to explore the Grand Canyon, getting up early to play a round or two of golf, or just sleeping in and enjoying a quick stroll down to The Oakmont for brunch, this cabin is a great home base.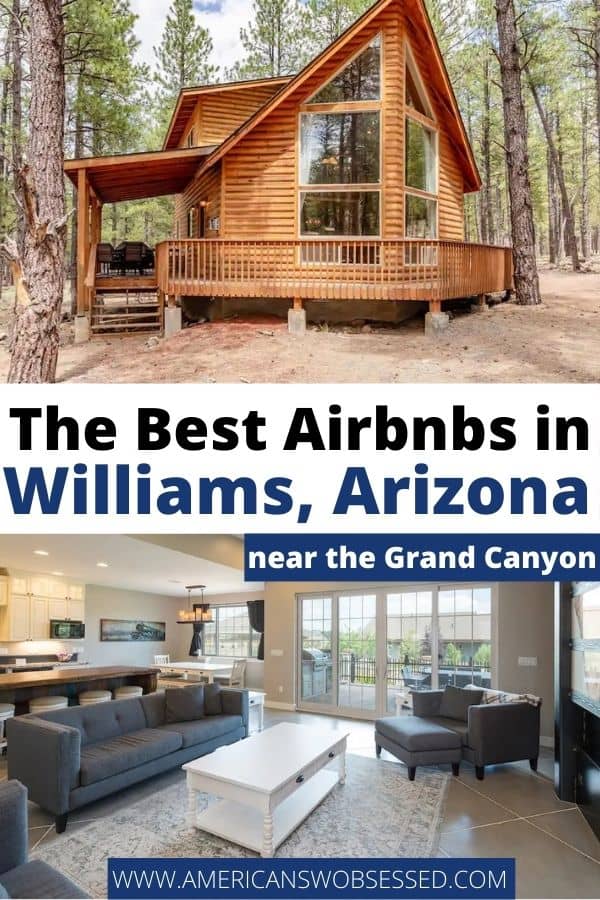 Recent Posts