15 Best Airbnbs in Yuma, AZ
Are you looking for the perfect Airbnb in Yuma, AZ? If you are looking to enjoy Yuma's desert scenery and rugged mountains you need to check out these Yuma Airbnbs that are perfect for any budget. You can stay under the starry nights and discover the vast opportunities to explore during the day.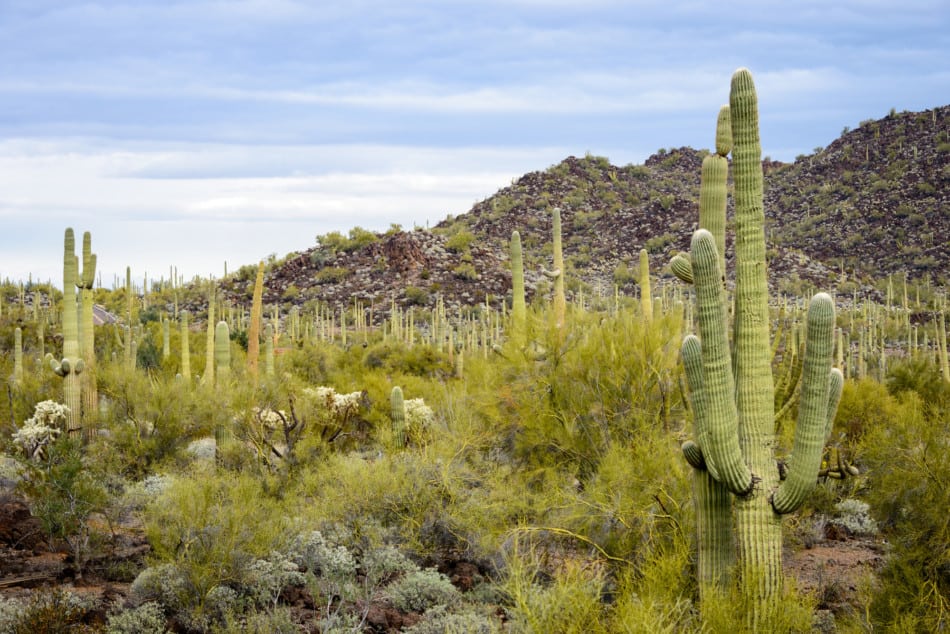 The true Southwest awaits you in Yuma, Arizona. You can immerse yourself in the rich culture and heritage. Yuma has centuries of history. You can soak in the sun that shines 310 days a year — perfect for outdoor activities.
These are the best airbnbs in Yuma foothills and city. There's a perfect Yuma Airbnb for everyone.
Disclaimer: This post may contain affiliate links so if you make a purchase through one of the links we might earn a small commission ( it's at no extra cost to you)
Check out the Best Airbnbs in Arizona to find unique places to stay across the Grand Canyon State or my post on the Best Things to do in Yuma and Charming Small Towns in Arizona.
Here are the Best Airbnbs in Yuma, Arizona
Luxury Living 3
Guests: 10
Bedroom: 5
This fully furnished luxury rental home located in the center of Yuma has 4 bedrooms, 2 bathrooms, and a game room that can fit up to 10 people. This is perfect for large families plus with everything you need for an easy breezy vacation.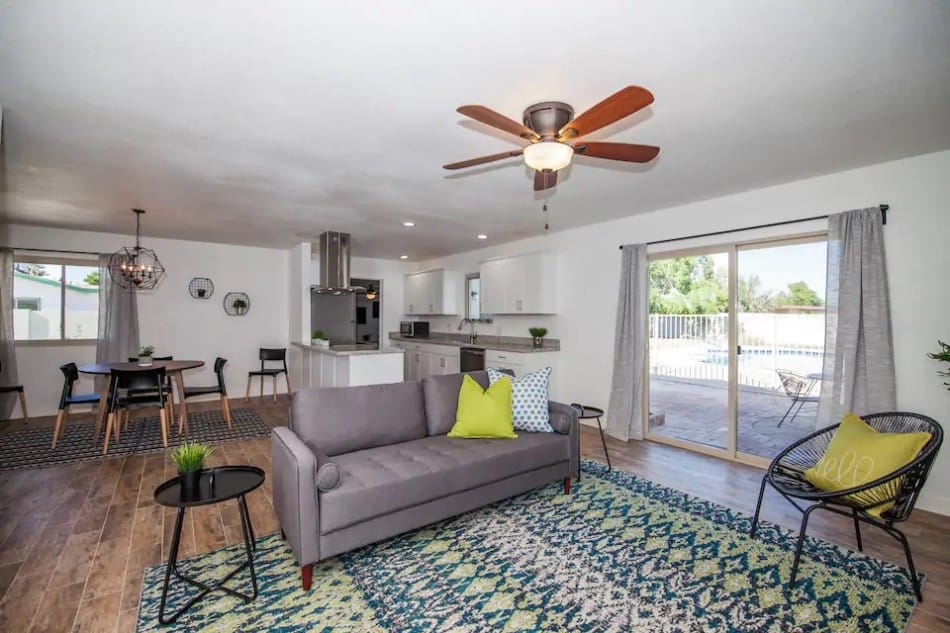 This luxury home has been recently remodeled and now it features high end finishes including granite countertops and stainless steel appliances. It is also complete with kitchen, wifi, free sheets, towels, blankets, and washer and dryer. And not to mention, this house also has a relaxing pool and a large patio where you can grill BBQs and drink some beers.
Beautiful Cozy House Located in the Foothills Area
Guests: 6
Bedroom: 3
If you need a place to stay at Yuma that is fully furnished and with easy accessibility, look no further because this beautiful and cozy home might be the one for you. This house feels so amazing and it creates the perfect "home away from home" environment.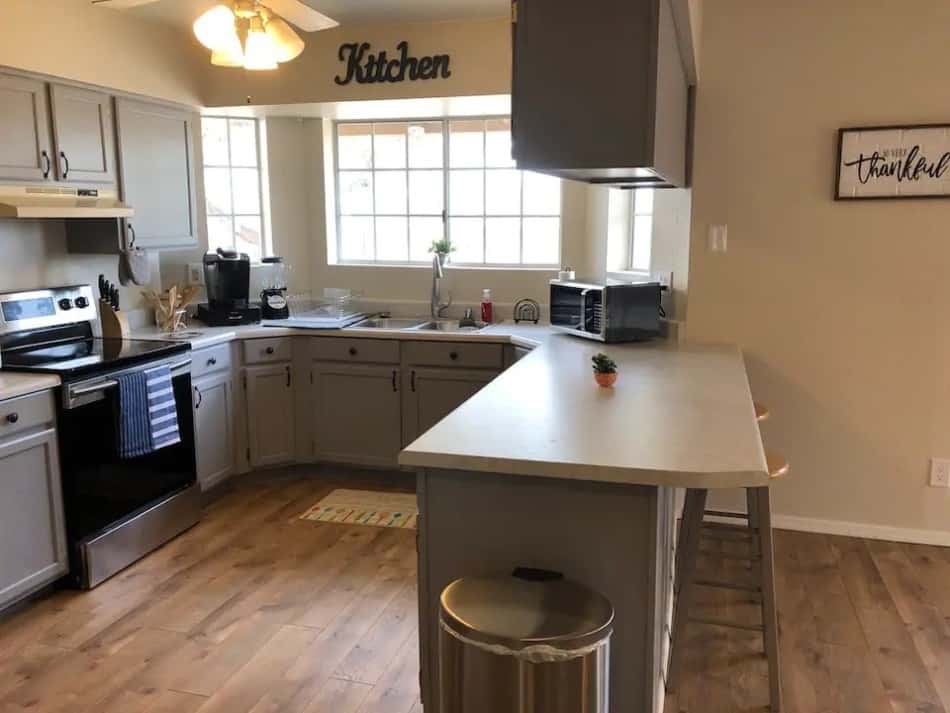 It has three bedrooms, a well-equipped kitchen with a dining area, living room with TV, and a small outdoor space with a grill. Overall, this place is roomy, clean, and tidy. However, it is worth noting that the owners highly discourage smoking (not even outside the properties, parties, candles, and pets.
Vacation Retreat in Yuma Foothills
Guests: 4
Bedroom: 1
This tranquil vacation home nestled in the foothills of Yuma features an amazing view of the mountains. The house is aesthetically designed and represents a southwestern motif. It is complete with a fully stocked kitchen, living room with a cozy couch and TV, and an amazing and spacious outdoor space with BBQ and ample seating areas. You'll fall in love with the views and stunning night skies from the patio while drinking wine with your loved ones.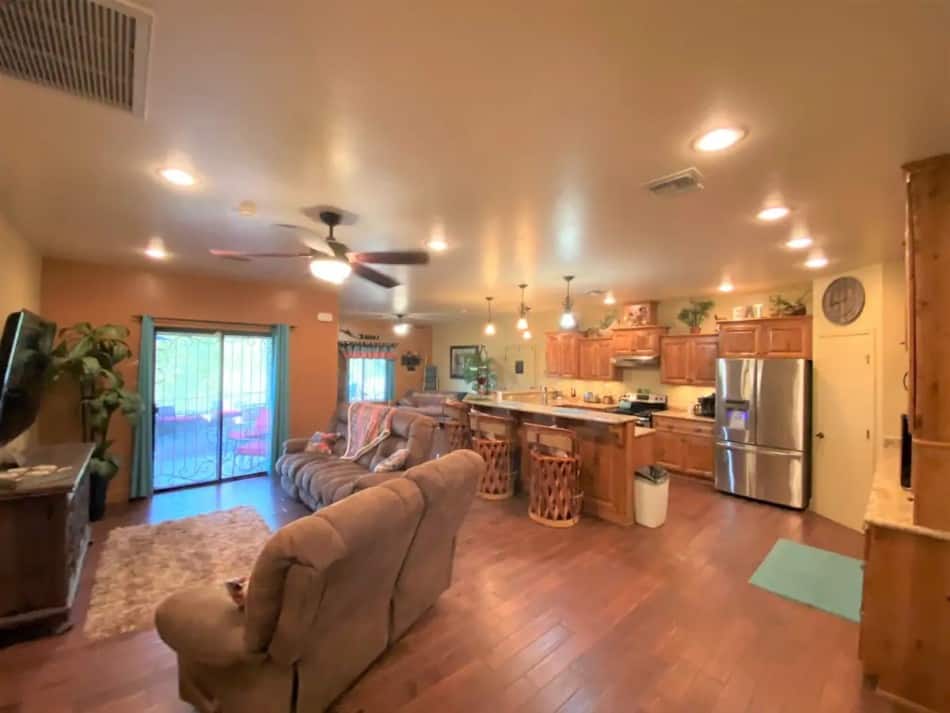 This place will make you feel welcome and you can also enjoy playing board games for entertainment during your stay.
Kobe's Townhouse Close to Freeway
Guests: 4
Bedroom: 2
This lovely place has everything you need to feel comfortable and at home. It is located in a quiet neighborhood and it features contemporary furniture, a kitchenette, living area with TV, private covered garage, and a private small backyard.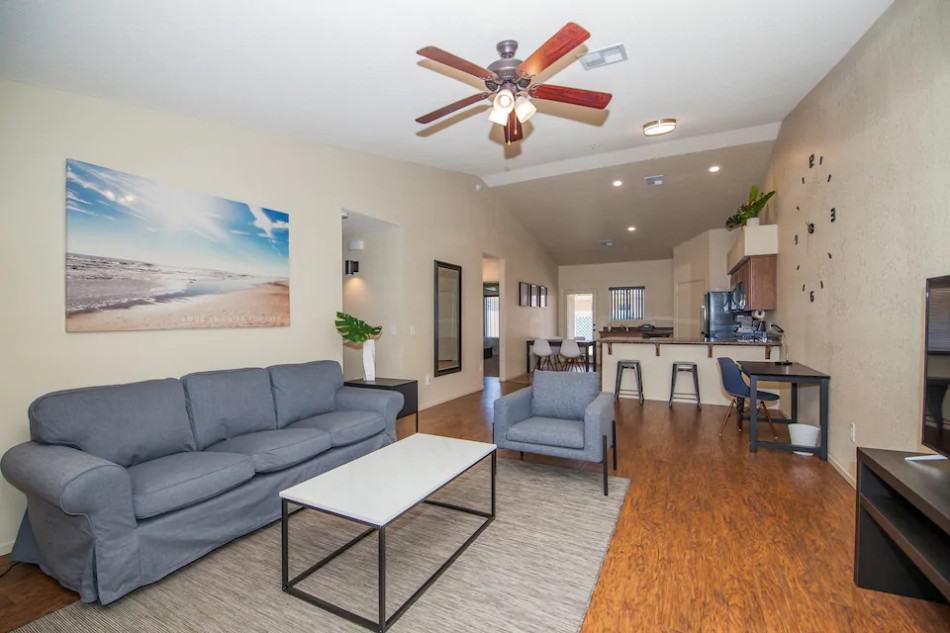 Although this house isn't like any grand or luxurious homes in Yuma, this place will make you feel so welcome. And the hosts are very terrific communicators and will make sure you have everything you need for a great stay.
Beautiful Townhouse in Yuma
Guests: 6
Bedroom: 3
One of the simplest yet spacious airbnb rentals in Yuma is this 1650 sq ft townhouse that is very close to all major attractions in the area. It is fully furnished so you don't need to worry because this house has got you covered.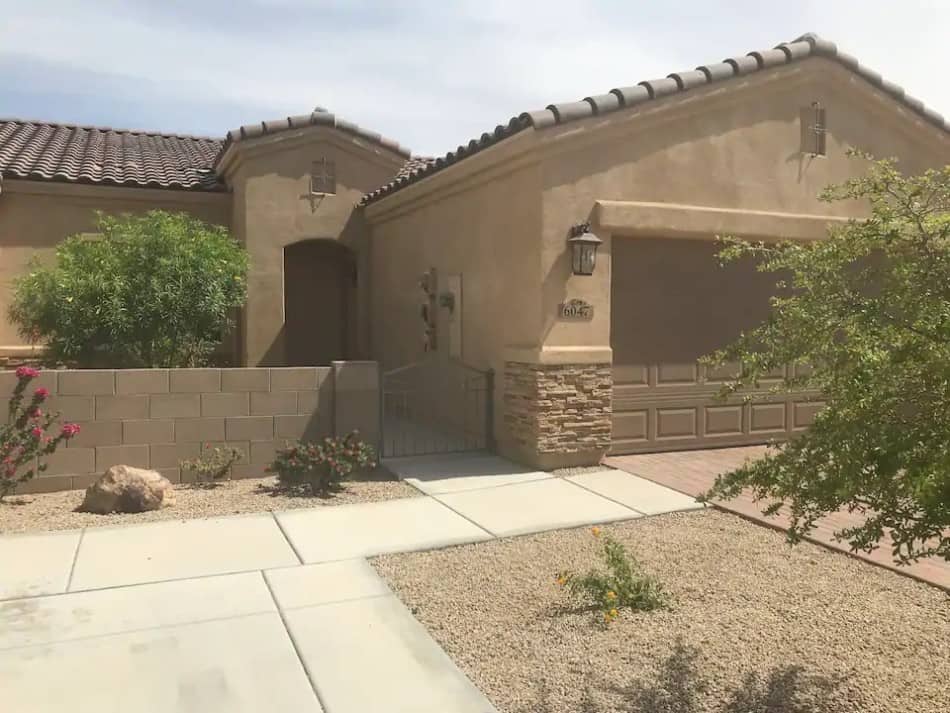 It comes with a full kitchen, patio with gas grill, laptop friendly workspace, and more. You can also have access to the beautiful pool on site. You surely couldn't ask for more.
Arizona Sunshine Manor in the Heart of Yuma
Guests: 8
Bedroom: 3
If you are looking for a place that has an awesome pool and situated in a peaceful neighborhood, well look no further because this amazing house might be exactly what you need. It is spacious enough to sleep 8 people.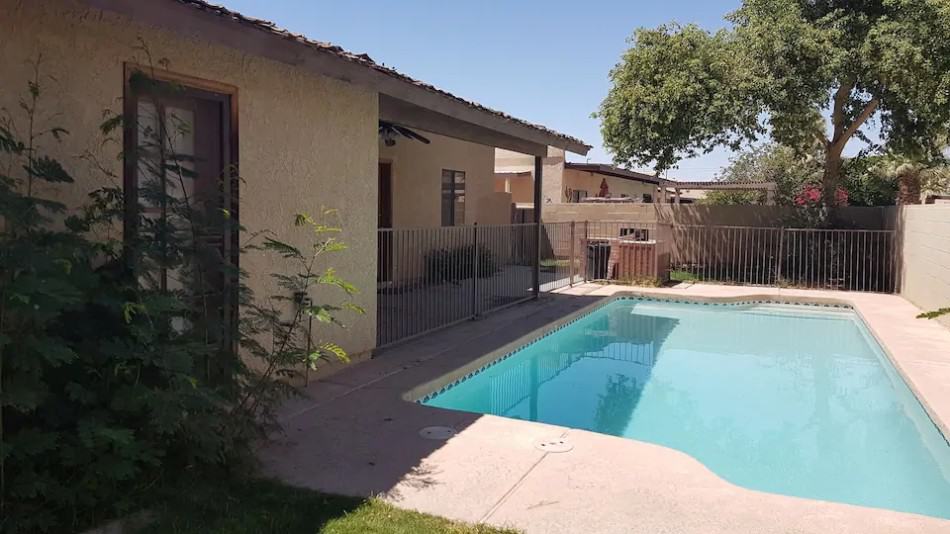 It has a total of 3 bedrooms, 1 bathroom, and of course the beautiful pool. Overall, the house is gorgeous from the inside and outside. This is highly recommended for people with kids because they will surely have so much fun in the pool.
Quirky Yuma Guest House
Guests: 6
Bedroom: 2
This guest house may be a little quirky but once you get inside, you will see its unique layout and features and it is a comfortable place to stay and play. The owners made sure to invest in new kitchen appliances, paint, electrical outlets and switches, doors, and furnishing for maximum comfort.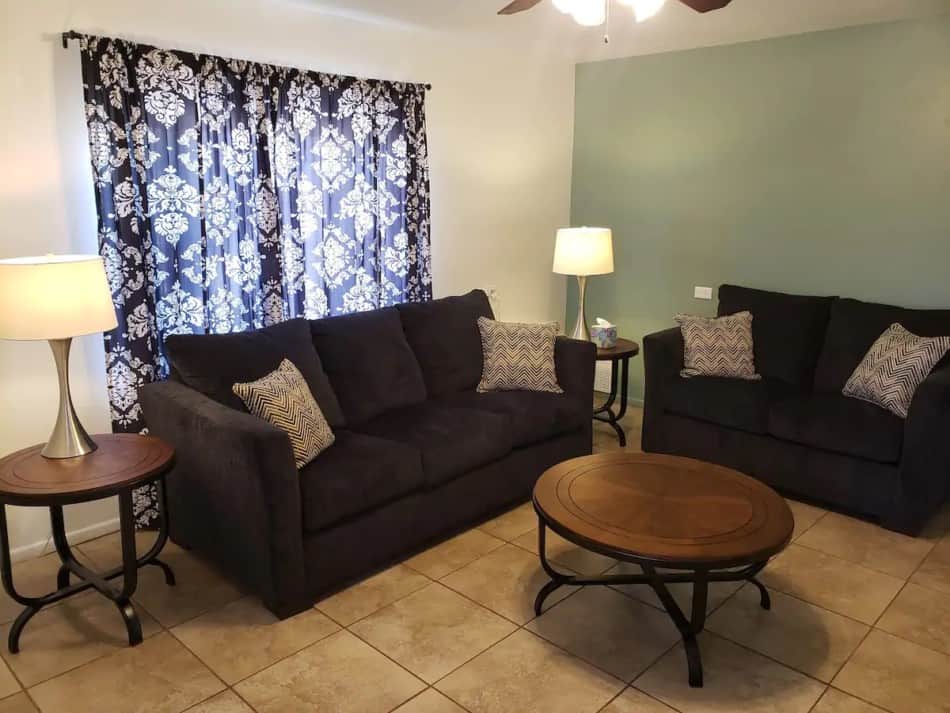 The house has an extraordinary floor plan that makes it quirky yet very comfortable. It's spacious enough for 6 to 7 guests. It comes with 2 bedrooms, small living area, kitchen, laptop friendly working space, and more. It also has a great location with easy access on/off freeway.
Apartment Studio near Old Downtown Yuma
Guests: 2
Bedroom: 1
Couples or solo travelers who are looking for a cozy and private studio in Yuma will get the best deal on this. This apartment studio is actually a second part of a duplex and it has its own secured keypad entrance to ensure privacy. It comes with a queen size bed good for 2 guests, dresser, bathroom, kitchenette, cozy living room, wifi, and more.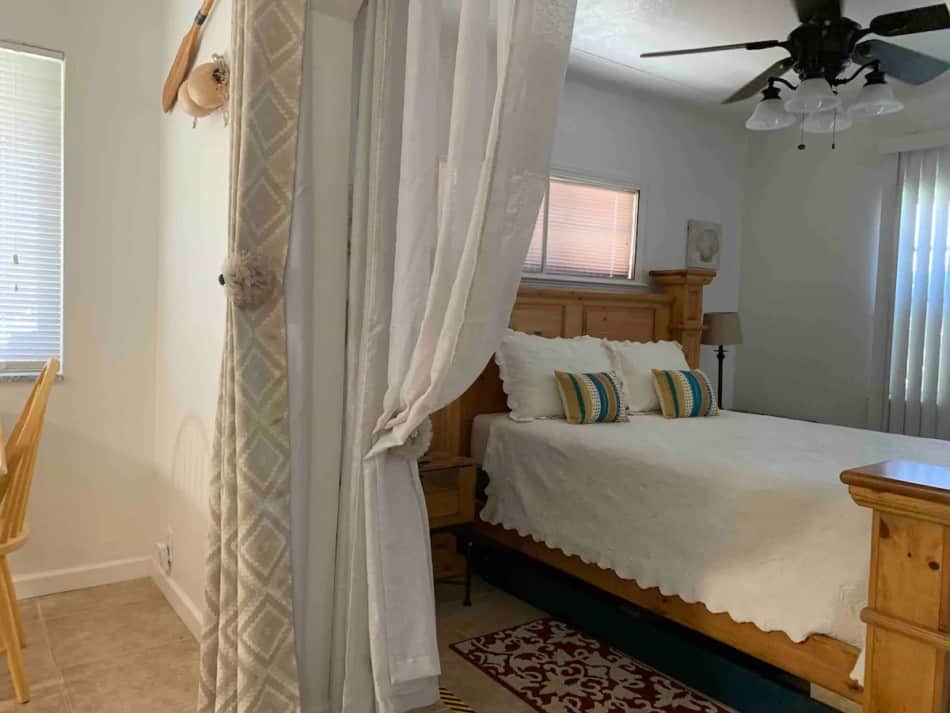 There is also a common area where guests can share it with other guests too like the pool, backyard, and laundry room. And if you are a fur parent, you can bring you small dogs with you for a fee.
Click Here To Check Rates On Airbnb
Nestoya Two Bedroom with Free Parking
Guests: 6
Bedroom: 2
This newly constructed home is perfect for couples, business travelers, solo adventures, or even family getaways. It has a great kitchen and living space and everything about this house is brand new.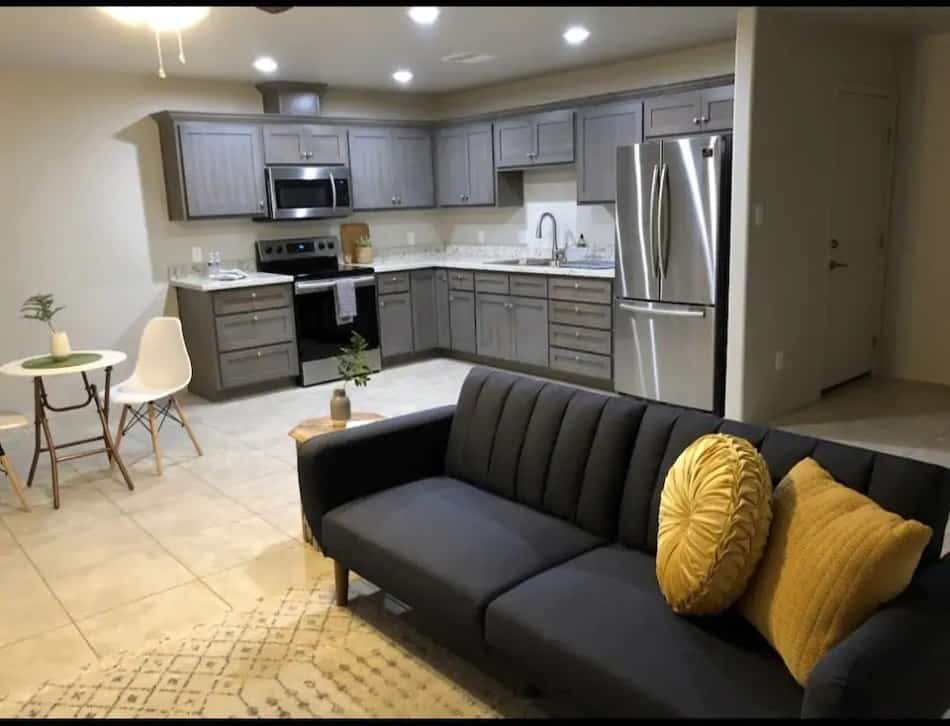 And you'll also appreciate the host who's very communicative and accommodating and will make sure that you are okay.
Beautiful Foothills Pool Home with Boat Parking
Guests: 12
Bedroom: 4
With 4 bedrooms furnished with 4 queen size beds, you'll surely sleep comfortably at this beautiful pool home in Arizona. It also has a spacious kitchen with granite countertops and a large living room, as well as an above ground pool.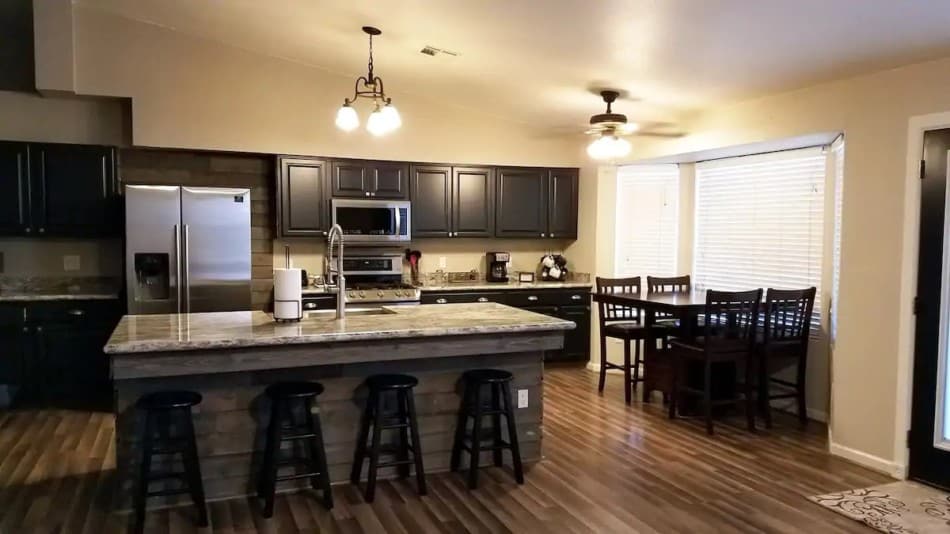 And if you are into water sports, you can easily drive to Mitry Lake, Martinez Lake, Fishers Landing, and the Colorado River where you can either fish or do boating. You can bring your boat because this property has a lot of space for boat parking.
La Casita at Rancho Melendez
Guests: 6
Bedroom: 2
La Casita is a gorgeous ranch style villa located in a very quiet and relaxing location. Whether you are staying here for a while or just a few days, this house will give everything you need for a great vacation. It has a kitchen with coffee, creamer, and spices, bathroom with towels, shampoo, conditioner, and soap, and a beautiful outdoor space.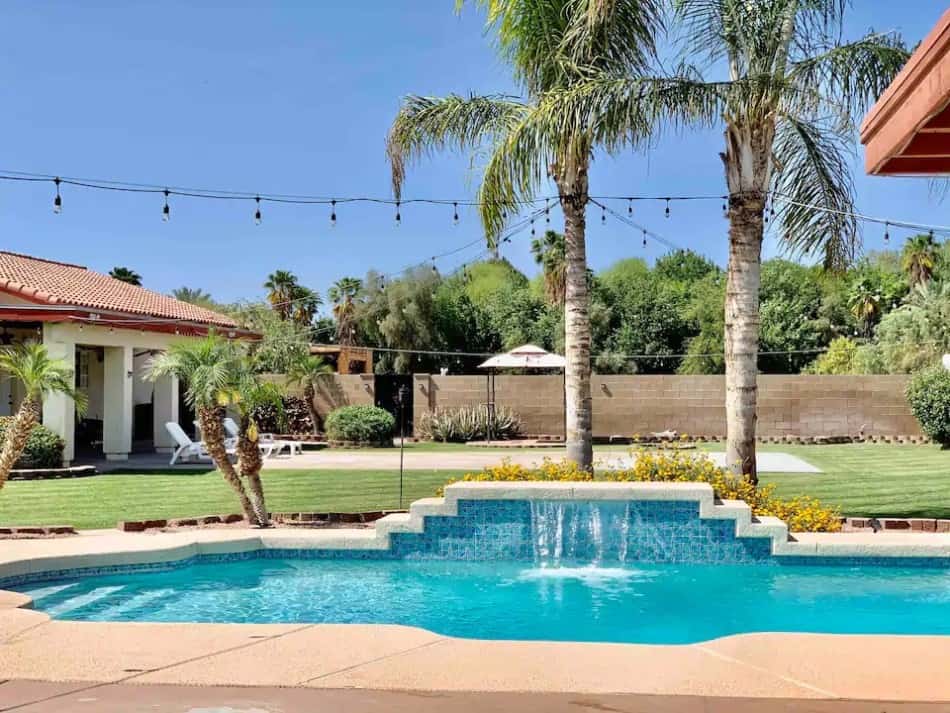 And if you are into boating, there is an ample parking space for boats or other toys. You can also have access to the swimming pool, bar, and patios. Practically, everything you need is already provided here and it is a beautiful place to stay with an excellent host.
Click Here To Check Rates On Airbnb
The Foothills Home
Guests: 8
Bedroom: 3
This very simple yet functional home has plenty of outdoor space to enjoy a relaxing evening in Yuma. It has three bedrooms good for 8 people, a kitchen for cooking meals, living space with couch and TV, and a huge garage for your big cars. This house may not be the grandest and most luxurious one in Yuma, but it can give you enough comfort during your stay. 
Foothills Creekside Condo
Guests: 2
Bedroom: 1
This small casita home is brand new and it has everything you need for a great stay. Although it does not have a kitchen, it has a microwave, oven toaster, crock pot, and coffee maker. Yes, that is how simple this casita is.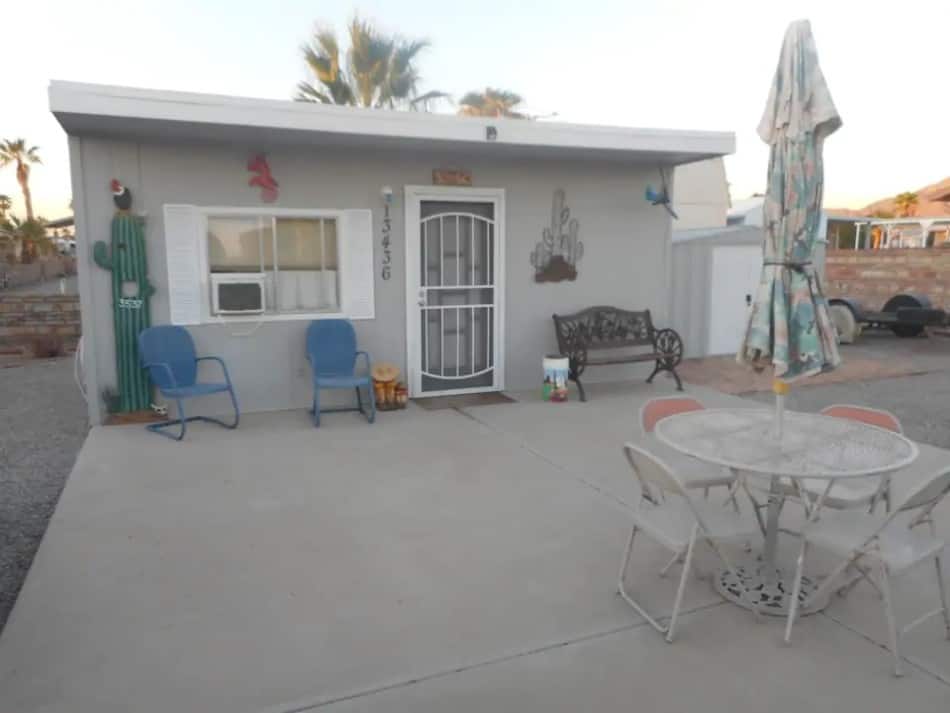 The place is comfortable enough for two people and you have access to the entire home except for the front patio where it is shared by others. So, if you are looking for a simple yet comfortable home in Yuma, you should definitely check this one out.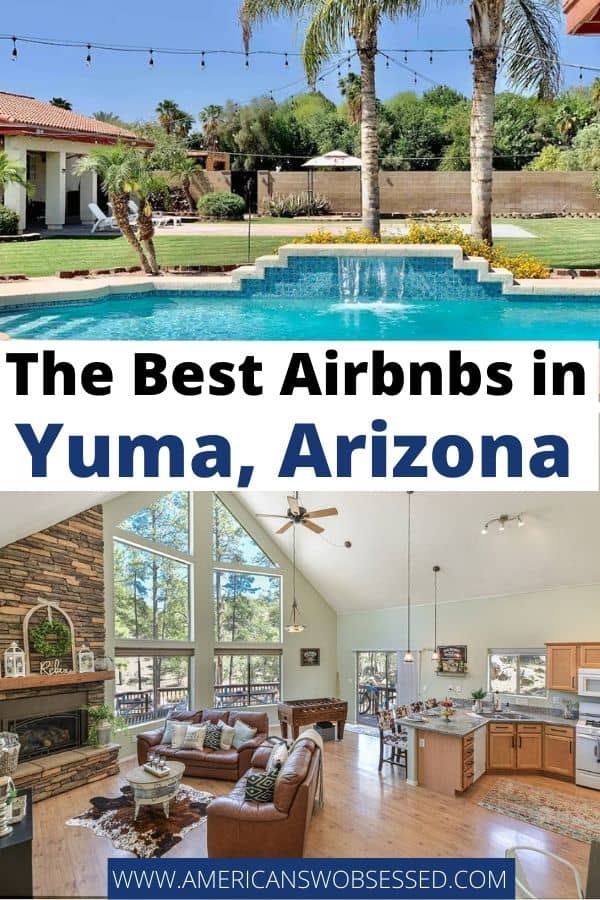 Continue Reading more on my website:
15 Best Airbnbs in Arizona – caves, airstreams, domes, yurts and spas!
When is the Best Time to Visit the Grand Canyon?
7-Day Action Packed Arizona Road Trip Itinerary
19 Best Luxury Resorts in Arizona
Recent Posts