17 Charming Arizona Small Towns – Hiddens Gems to Visit
Small Arizona Towns: Are you looking for the best small towns in Arizona? This list has all the best towns to visit in Arizona. A lot of these Arizona tourist towns are cool towns in Arizona you won't want to miss!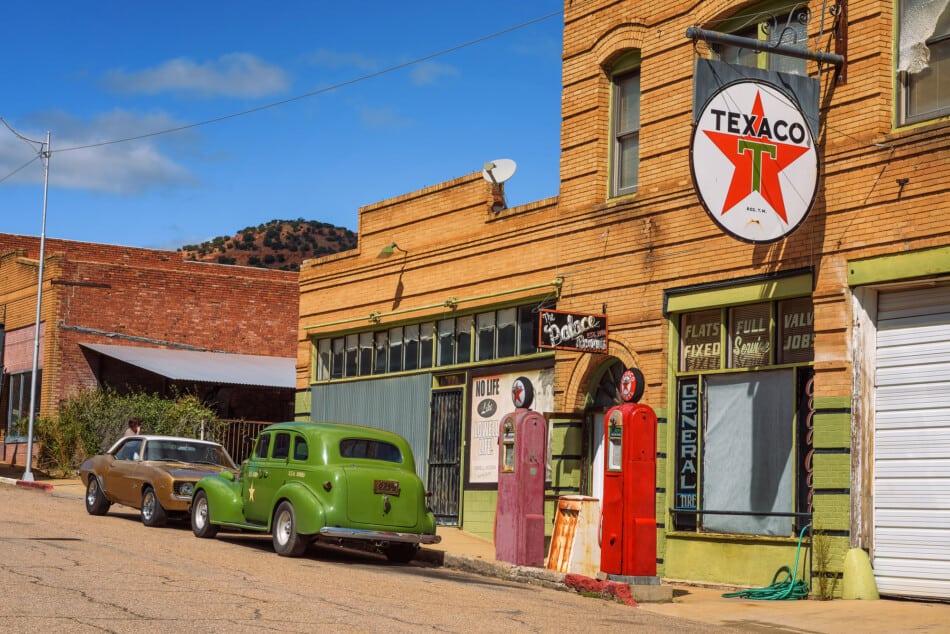 Arizona small towns sometimes get overlooked for bigger tourist towns in Arizona. I've covered everything from nice towns in Arizona to mountain towns in Arizona to old towns in Arizona. There is something for every on this list of small towns in AZ.
Embarking on a journey through the charming small towns of Arizona is an exploration of hidden gems, where time seems to slow, and the heartbeat of each community pulses with unique stories and warm hospitality.
These towns, nestled beneath Arizona's vast skies, beckon travelers with a promise of discovering the authentic spirit of the Southwest. Far removed from the bustling urban landscape, these hidden gems reveal a tapestry of natural wonders, cultural richness, and a sense of timelessness that captivates the soul.
In these tucked-away corners of Arizona, each town whispers tales of history, adorned with well-preserved architecture, quaint streets, and a palpable connection to the past.
Yet, beyond their historical allure, these places are treasures for those seeking the road less traveled—offering serene landscapes, artistic enclaves, and a chance to connect with the genuine character of Arizona's small-town life.
This journey promises not just a physical exploration of charming streets and scenic vistas but a deeper, more personal encounter with the heartbeat of these communities. Join us as we unravel the allure of these hidden gems, inviting you to traverse the roads less explored and discover the enchanting small towns that make Arizona a mosaic of unforgettable experiences.
If you are looking for more cool places to visit around Arizona, check out my other posts:
Places to visit in Arizona Bucket List
Natural Hot Springs in Arizona
101 Quotes on the Grand Canyon
17 Best Small Towns in Arizona – for your bucket list!
SEDONA – one of the prettiest towns in Arizona
Sedona is the hub of the arts and for all things adventurous in Arizona and my favorite city in Arizona. Located in the middle of the county line of Coconino and Yavapai, Sedona is named the Red Rock Country with its famous red sandstone formations.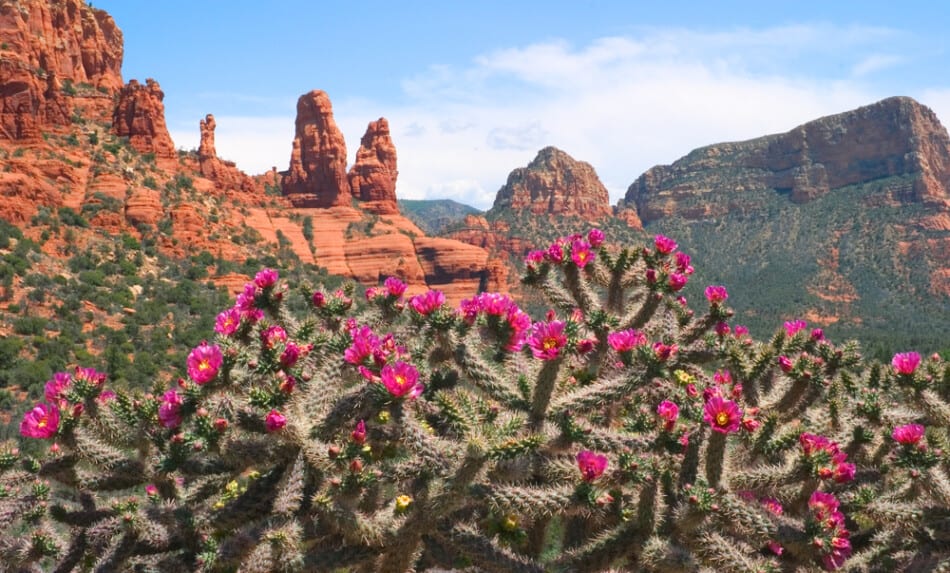 Sedona was named after Sedona Arabella Miller Schnebly, the town's first postmaster, who was celebrated for her trait of illustriousness and classic Sedona hospitality. These traits still ring true today in the town of Sedona, where everyone is welcome.
Whether it's a staycation you prefer or outside in the sunshine, Sedona has everything you need. For your shopping tastes, Sedona has its Tlaquepaque Arts and Shopping Village or enjoy a day in nature as you take the Broken Arrow Trail.
If joyriding is your thing, take a scenic drive down the Red Rock Scenic Byway. Sedona also has amazing architecture and it can be seen in the Chapel of the Holy Cross.
After a long day, stay at the enchanting Enchantment Resort which has the most gorgeous panoramic view of the red rock canyons and it is a perfect way to end your stay at Sedona. Sedona is a popular destination.
Check out my posts on Things to do in Sedona, Best Pink Jeep Tours in Sedona, and Driving from Phoenix to Sedona and where to stop along the way.
BISBEE
Nestled in the Mule Mountains of southeast Arizona, Bisbee is one of the centers of history and chronicles the city's copper mining industry past.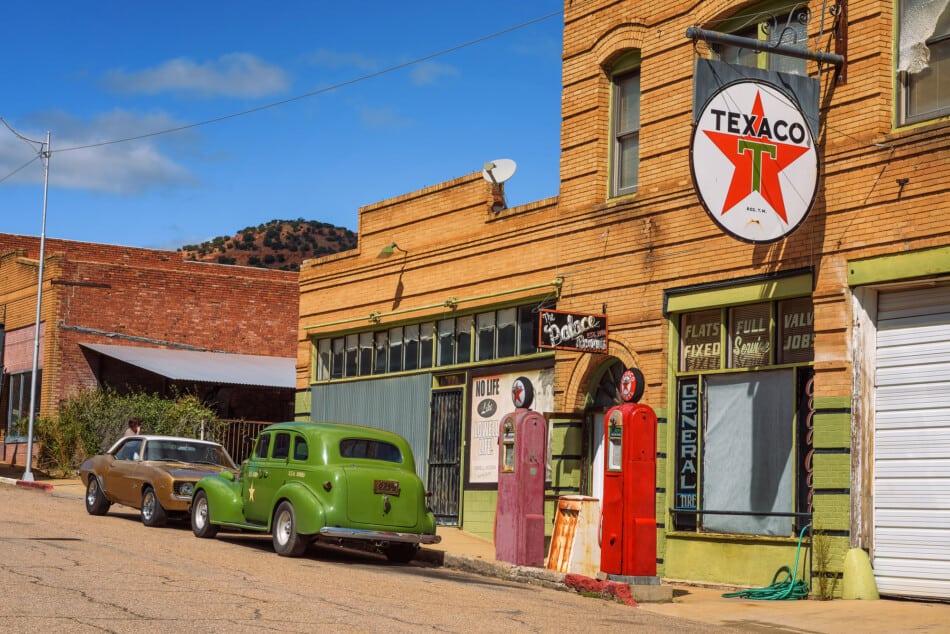 Hailed as a colorful and whimsical destination, Bisbee would definitely not disappoint in the fun it brings. History and art have never looked more appealing in Bisbee's downtown streets and up their alleys.
Bisbee is known for its funky architecture and colorful murals; a trip through the town itself would be a worthwhile experience. The museums are also a must-see in towns such as the Artemizia Foundation, home of not-for-profit contemporary art that includes pieces from popular modern artists such as Banksy, Swoon, and Andy Warhol.
For a more historical approach, Bisbee Mining and Historical Museum is perfect for history junkies and offers an interactive trip back in time for the whole family. The Lavender Pit in Bisbee is a huge manmade open-pit copper mine that would be an interesting trip for guests.
Check out my post on Things to do in Bisbee, Arizona
JEROME
Known as the mining hotspot in America, Jerome should be on anyone's bucket list when in Arizona. Located in the Black Hills of Yavapai County, Jerome is a charmingly quirky town that would be the perfect destination for sightseeing and taking a trip of the unusual.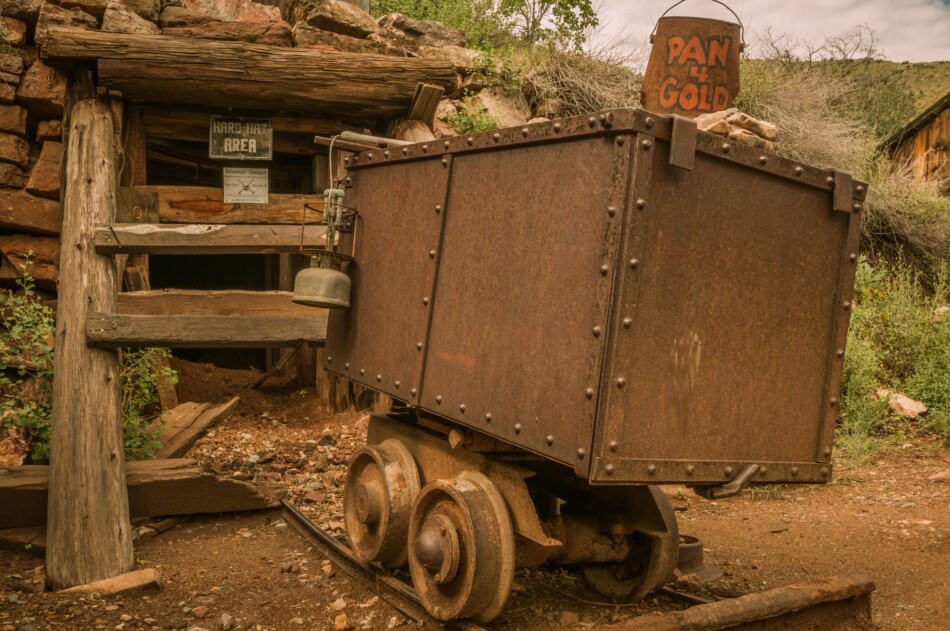 Take a spooky trip with Jerome's Pandora's Box Ghost Adventure and get the ultimate ghost hunting experience.
For a more historical route, Jerome History Walk is for you. This tour guides you through Jerome's famous landmarks and learns how Jerome went from a tent city to a successful mine town.
Visit the Douglas Mansion, where the mining history of Arizona could be seen, turning this park into an ideal visitor center and museum. If wine tasting is your calling, Jerome's Caduceus Tasting Room gives you both wine tasting and old town touring.
To top off the trip, visit Jerome's Sliding Jail, located in the heart of the town. Jerome was once named as the "Wickedest Town in America" because of all the ruckus that happened in town when it was still a rowdy mining community.
Check out my post on Things to do in Jerome, Arizona
TOMBSTONE
Tombstone, Arizona is where modern meets the Old Historic West. This town is known for being the most authentic Wild West Town located in the United States. Home to classic western architecture and western hospitality, come see why the town is nicknamed as "The Town Too Tough to Die"!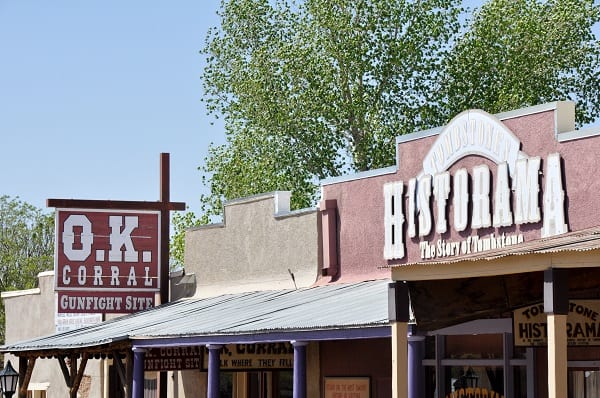 In the famous Allen Street of Tombstone, visitors take a step back in time with authentic saloons and western themes that are set in place and with actors dressed in western period costume walk through town and even break into staged classic gunfights.
Visit the Tombstone Courthouse, a State Historic Park, where a replica of the gallows, a device that was once used to hang criminals, is still on display. You can also find the World's Largest Rose tree in Tombstone at the Rose Tree Museum where you can enjoy it in full bloom during its peak season.
Check out my post on the Best Tombstone Hotels and Things to do in Tombstone
PAYSON
Located in the geographic center of Arizona is the wonderful town of Payson. As "The Heart of Arizona", Payson showcases lakes and beautifully lush landscapes.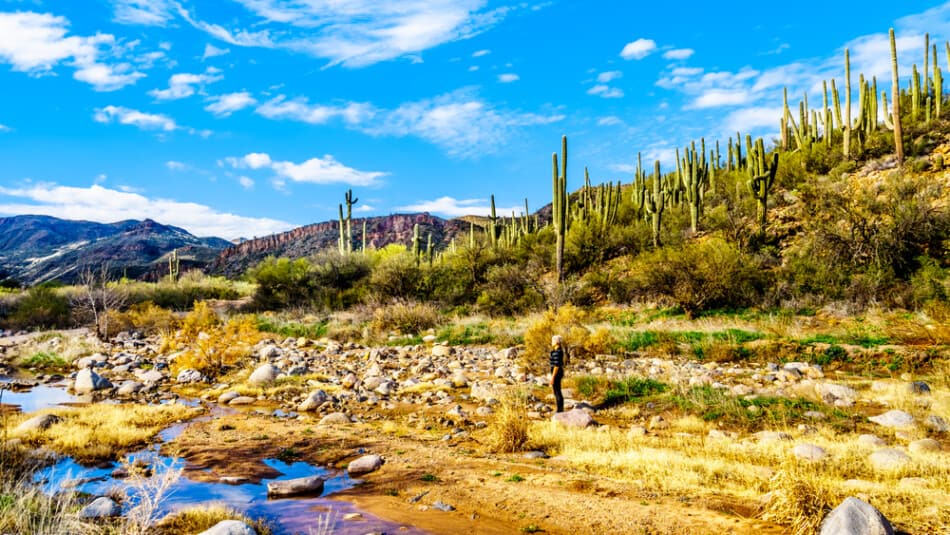 Payson is home to the World's Oldest Continuos Rode which people visit annually. If sight-seeing is your cup of tea, drive down Highway 260 and see a clear view of what Payson has to offer with rows and rows of ponderosa pine trees and picturesque views no matter the season that just takes your breath away.
Payson offers a lot of outdoor activities which include fishing, kayaking or swimming in the lakes around the Mogollon Rim, camping around the Rim Lakes Recreation Area, and hiking through the American Gulch Trail or the Goat Camp Trail.
Bird watching is also a popular activity in Payson, especially with the town's greenery, and you may get to see rare birds in action!
Check out my post on Magical Places to Celebrate Christmas in Arizona
PRESCOTT
Prescott welcomes everyone with their warmth and hospitality. A charming mountain town filled with Western Heritage, adventure, and fun! No matter the season, Prescott offers activities that everyone will find memorable.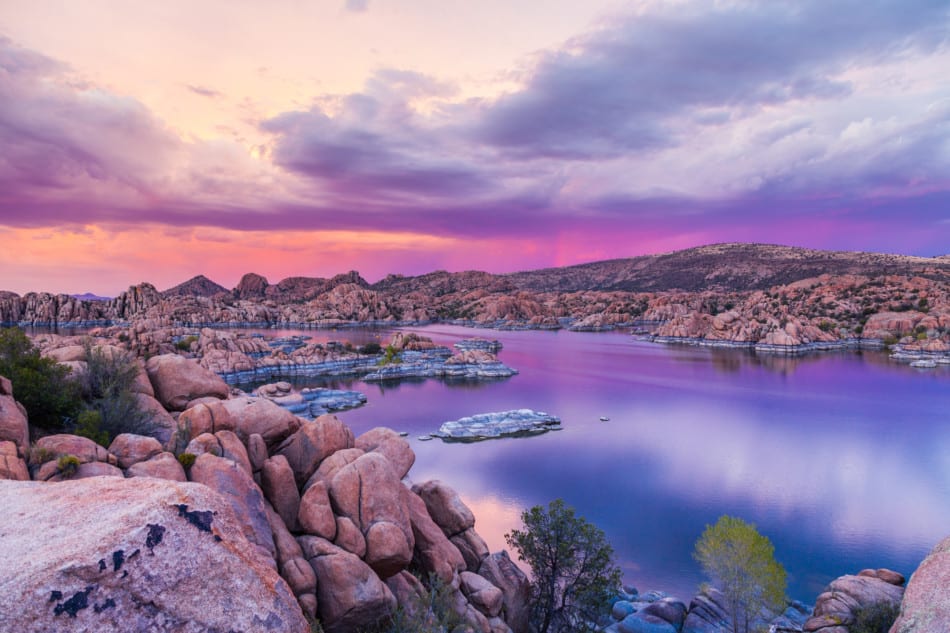 Found downtown is the Historic Courthouse Plaza with the famous Rough Rider Monument of the equestrian Bucky O'Neill. For a historic route, Sharlot Hll Museum offers the best for Prescott.
People come to Prescott and take a dip or enjoy water recreational activities in the visually stunning blue waters of Watson Lake or hike across the Watson Lake Park for a scenic view of lakeside area.
Hike up Thumb Butte, a, iconic landmark of the town, where hiking is enjoyable and the view is just amazing at the top. Prescott also houses the Heritage Park Zoological Sanctuary which has a  wide assortment of native animals which has special events such as feeding shows and a Wallaby Walkout.
BENSON

Benson, Arizona, captivates visitors with its distinctive southwestern charm and a rich tapestry of historical and natural wonders. Nestled against the scenic backdrop of the San Pedro Valley and surrounded by the Sonoran Desert, Benson offers a unique blend of Old West ambiance and modern comforts.
Benson is another cool little city I visited and the town is a gateway to the Coronado National Forest, where outdoor enthusiasts can explore pristine trails, revel in birdwatching, or marvel at the rugged beauty of the Dragoon Mountains.
History comes alive in Benson, with its well-preserved landmarks like the San Pedro Valley Railroad Depot and the Singing Wind Bookshop, where a vast collection of southwestern literature awaits. The town's proximity to Kartchner Caverns State Park, featuring stunning underground formations, adds an exciting dimension to the visitor experience. Benson also serves as a hub for the annual Butterfield Overland Stage Days, a celebration of the region's Wild West heritage, complete with reenactments and festivities.
Beyond its historical and natural allure, Benson boasts a friendly community and a relaxed pace of life. Whether seeking adventure in the great outdoors or a journey through the pages of Arizona's past, Benson beckons with its warm hospitality and a captivating blend of the old and the new.
WILLIAMS
Williams is known as the gateway to the Grand Canyon. It is a great little town in Arizona to visit.
The Kaibab National Forests surround the area of Williams and is a good start for hiking and camping. Williams has the Grand Canyon Railway which offers a unique ride, nostalgic to when the railway made its first trips, and tours through cattle ranches and beautifully lush landscapes that just take your breath away.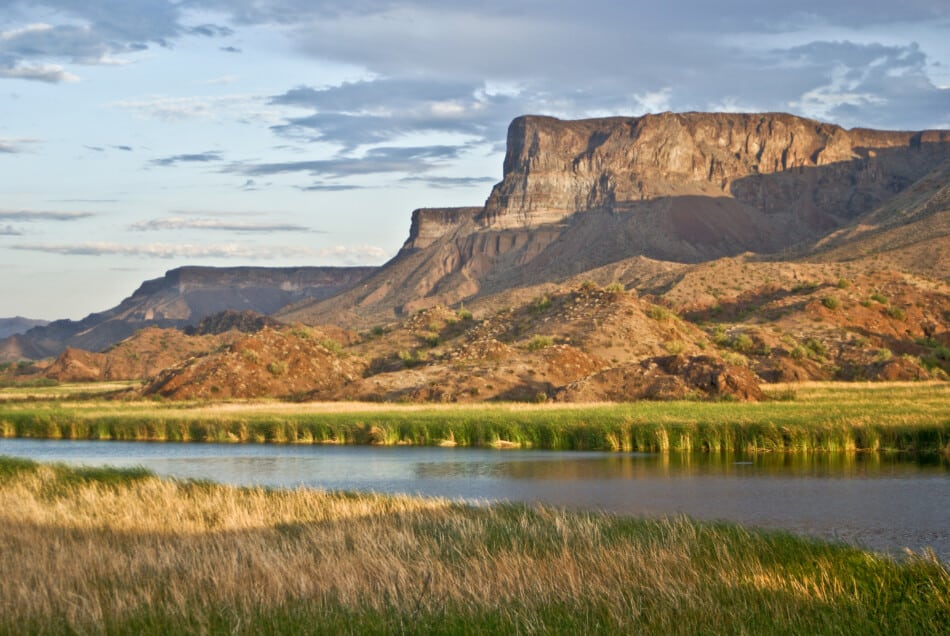 Visit the Bearizona Boulevard, wittily named as such for being home to black bears, and interact with wildlife such as bears, wolves, bison, and mountain goats.
Another wildlife sanctuary in Williams is the Grand Canyon Deer Farm that is a family favorite; not only do they serve as a sanctuary for deers, they also care for bison, llamas, wallabies, camels, and peacocks.
Stroll down Route 66, the heart of Williams, and witness the historic spots and landmarks across the streets that are preserved through time such as the iconic Pete's Gas Station Museum and the Route 66 Cafe.
PATAGONIA
Patagonia, Arizona, beckons visitors with its enchanting blend of natural beauty, artistic charm, and a serene, small-town atmosphere. I really enjoyed visiting here for the nature.
Nestled amid the rolling hills of the Sonoran Desert, Patagonia offers a respite from the hustle and bustle, inviting travelers to unwind in its picturesque surroundings. The town is embraced by the Patagonia Mountains, creating a stunning backdrop for exploration.
Nature enthusiasts are drawn to the region's biodiversity, especially the nearby Patagonia-Sonoita Creek Preserve, a haven for birdwatchers with its diverse avian species. The lush riparian habitat is a sanctuary for migratory birds, making it a prime destination for wildlife enthusiasts. The town itself boasts a rich cultural scene, with local art galleries, quaint shops, and friendly cafes lining its streets. Visitors can immerse themselves in the artistic spirit, discovering unique creations reflective of the community's vibrant character.
Beyond the artistic appeal, Patagonia offers outdoor adventures, from hiking and birding to stargazing in the clear desert skies. Its close proximity to the Mexican border adds a touch of cultural diversity, allowing for a unique blend of experiences. In Patagonia, one discovers not only a scenic haven but a welcoming community, making it an ideal destination for those seeking tranquility and a genuine connection with nature and culture alike.
CAMP VERDE
Camp Verde is the gateway town to the Verde Valley wine country which homes wineries, vineyards, and tasting rooms.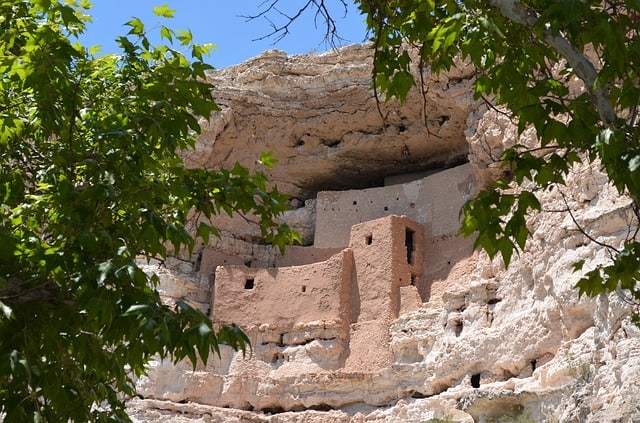 For wine enthusiasts, Prescott offers one of their best with Clear Creek Vineyard and Winery where the view is both scenic and the wine impeccable.
Aside from the grapey side of town, Camp Verde also homes Arizona's best wildlife themed park: Out of Africa Wildlife Park. Visit Out of Africa and have a unique experience with animals during tours, safari expeditions, and shows.
Camp Verde also has their famous Predator Zipline where you can enjoy a thrilling ride while viewing Prescott's best, in the daytime and in the nighttime.
Plunge into Prescott's history in the popular Montezuma Castle, a National Monument of cliff houses built by the Sinagua people who settled in the area, and visit the Montezuma Well, a natural sinkhole where millions of gallons of water flow through in a daily basis.
The Fossil Creek Wilderness lets you view and dive into clear waters and enjoy the beautiful waterfalls.
OATMAN
Oatman is a small town located in the Black Mountains of Mohave County and packs a punch with its attractions and its breathtaking view.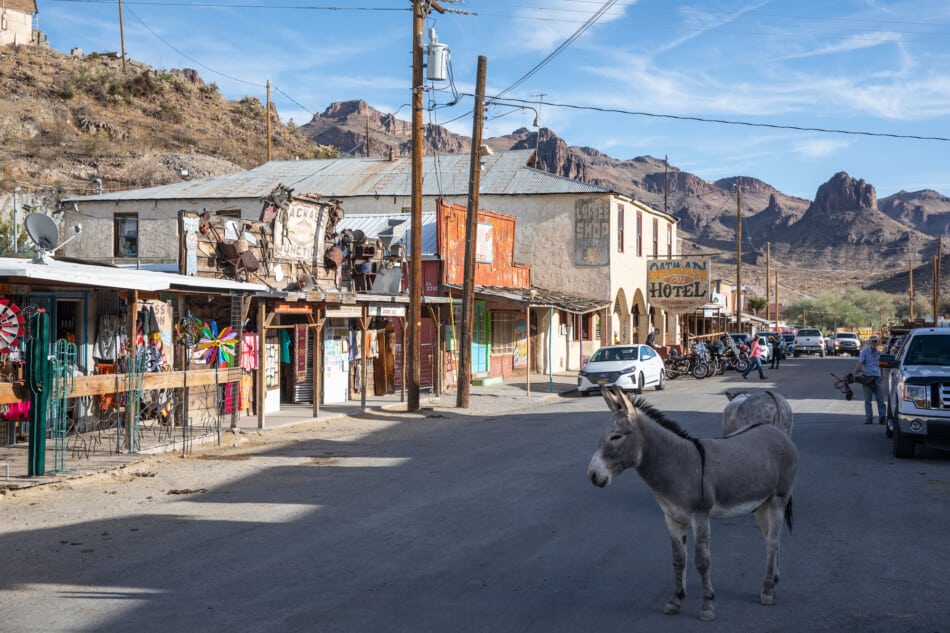 A scenic drive through the Sitgreaves Pass is a staple when in Oatman and seeing the beautiful landscape against the contrasting blue sky.
Visit the iconic Gold Rush Candy Shoppe in the heart of Oatman and shop for or slip into The Oatman Jailbreak Escape Room and experience a rush with friends and family while trying to break free before the sheriff comes back!
Take unique vintage cowboy photos in Making Memories Old Time Photos while dressed up in gnarly, Old Western costumes with different designs to choose from.
Immerse in Oatman's way of life and enjoy Oatman's annual event of frying an egg on the sidewalk, see friendly, wild Burros roaming the streets, or hang out at the Olive Oatman Ice Cream and enjoy a good scoop of ice cream.
CAVE CREEK
Cave Creek is Arizona's go-to for historic scenery, hiking and, trail runs. Located in Maricopa County, it is a small community filled with warmth and adventure.
Native to Cave Creek is the Wild At Heart non-profit rescue center for birds of prey and they basically rescue injured hawks, owls, eagles, and falcons, rehabilitate their recovery until they are fit enough to go back into the wild.
For trail running, Spur Cross Ranch Trail is perfect for a clear view of the mountains outlining Cave Creek and the wide desert filled with different fauna.
For the Old West experience, Cave Creek has the Frontier Town which takes you back in time with its vintage western architecture and random re-enactments on the streets to give guests the authentic Wild West experience. Visit the Grace Museum of America and see how the town of America evolved from a primitive country to a great nation.
PAGE
Page may be a very small town but it does not disappoint with the adventure it brings to everyone. Packed with must-see landmarks and famous tourist destinations, Page would surely not only be a page but be the whole book itself.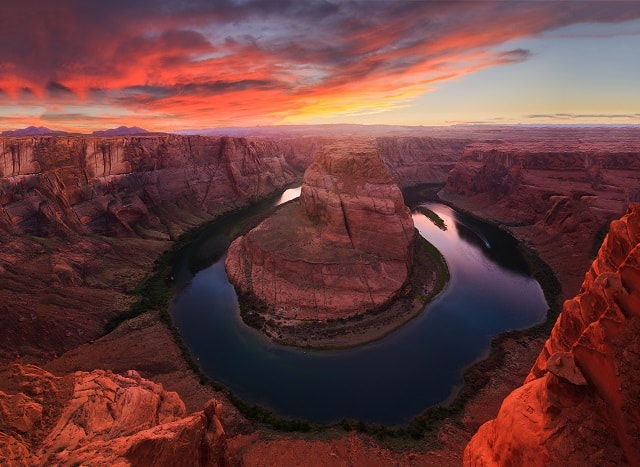 Come see red rock formations contrasting with endless blue skies in Page's famous Antelope Canyon or take a boat tour to reach the base of the Rain Bridge National Monument.
Watch a breathtaking sunrise, or sunset, at the Horseshoe Bend and take in a beautiful view of the Colorado River.
Another must-do when visiting Page is boat trips on Lake Powell or hiking to the Hanging Garden where a garden thrives in the midst of the desert landscape. Last but not least, the famous Grand Canyon, one of the Seven Wonders of the World, is a go-to whenever you're in the area.
GLOBE
Globe, a town located in the middle of the Tonto Forest Region, is a sight to behold with its lush greenery landscape. Not only are they known for their amazing location but Globe also offers fun and relaxation to whoever visits.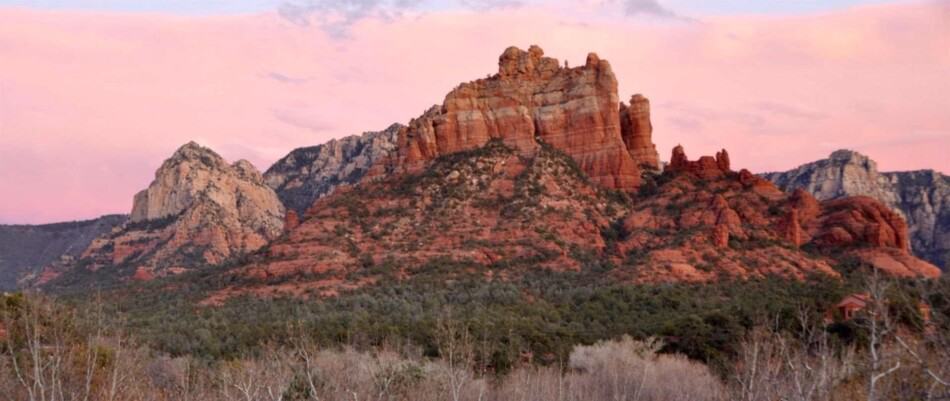 Strolling through the downtown Broad Street of Globe offers an experience like no other and the historical walks have had little to no change to them.
Drive through the Salt River Canyon Scenic Drive and see firsthand the amazing scenery Globe preserves. Visit the Besh Ba Gowah Park, a village that was was home to the Salado tribe who once occupied the area for many generations.
If fishing is your forte, Seneca Lake is the perfect place for you. To know more about Globe's history as a mining town, the town has the Old Dominion Historic Mine Park and guests could see how the mining industry was like back in the day.
FLAGSTAFF
Flagstaff has so much fun and adventure in every corner and is surely a destination that will be remembered. Walking through the historic downtown and railroad district gives a glimpse of Flagstaff's colorful past which still stands today.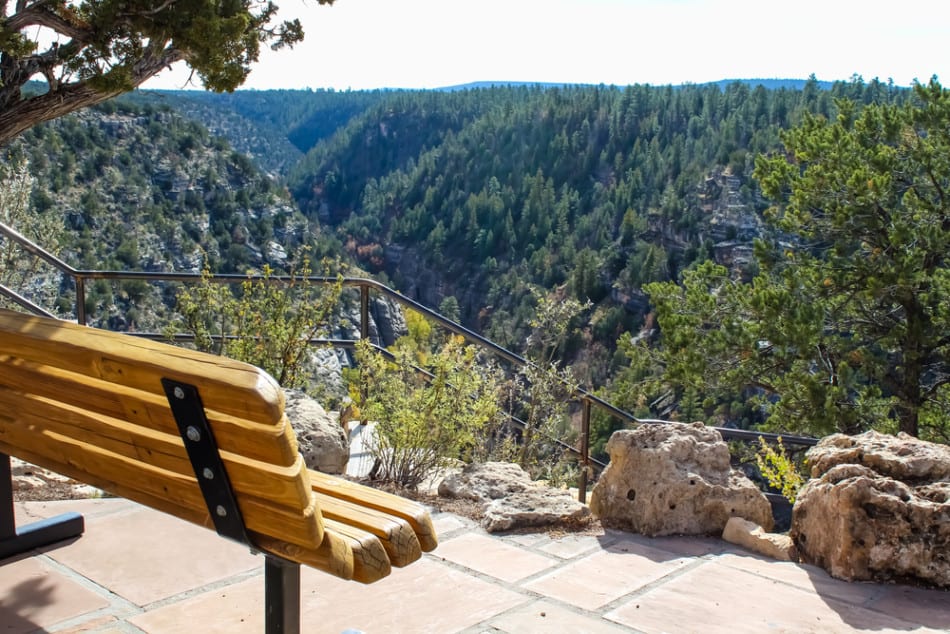 Head over to the Lowell Observatory where the planet Pluto was first discovered and see firsthand the equipment that made the sighting possible.
The Walnut Canyon National Monument tells the story of ancient Native American Indian Tribes that once occupied the cliffs in the area. Hike up to the Wupatki National Monument, a fascinating pueblo that once was home to the members of the Anasazi and Sinagua tribes.
In Flagstaff is the Lava River Cave, home to the lava tubes which are wonders unique to Flagstaff. In the winter, the Arizona Snowbowl, where the longest ski season takes place, is a go-to for skiing and snowboarding as well as is a historic site that is sacred to 13 different Native American Indian tribes.
Check out my post on the Best Things to do in Flagstaff with kids
WINSLOW
Winslow is a town in the Navajo County where modern meets classic in its charming little town streets. Visit the Rock Art Canyon Ranch where beautiful canyons meet history with its museum where ancient pottery is scattered.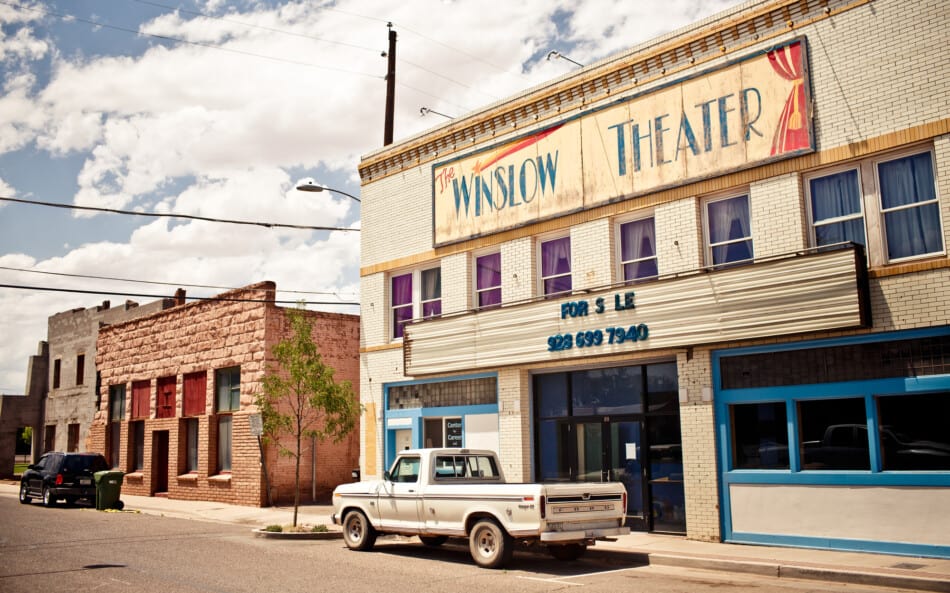 When visiting Winslow, it's a must-visit the Meteor Crater & Barringer Space Museum. Camp at the famous Homolovi State Park where the ancient Homolovi lived and see how the architecture tells stories about the people who once called it home.
Swimming, and other water recreational activities, are a must in McHood Park Lake and you can see ancient carvings, also known as petroglyphs, on its canyon sides.
Winslow was used as inspiration in the song "Take it Easy" by the Eagles and propelled the town into pop culture when tourists flock to Winslow to take pictures of and be pictured with, the Standin' on the Corner Park.
YUMA
Drive down to Yuma, a quaint town cradled on the banks of the Colorado River and is known as the World's Sunniest City by the Guinness World Records!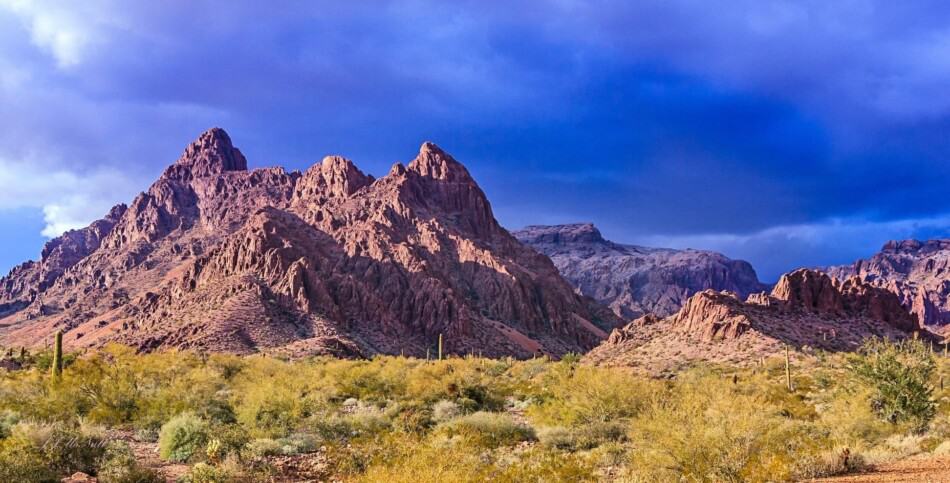 Yuma has so much to offer with their history, recreation, and ambiance. The downtown area is a treat itself with its classic designs and sturdy foundation that stood the test of natural disasters and time.
Tour around the Yuma Territorial Prison State Historical Park, a now non-operational prison that once had quite the reputation. For a deeper dive into a family's history and a businessman's love for the charming town of Yuma in the Sanguinetti House Museum and Gardens.
Beautiful landscapes welcome you with the Imperial National Wildlife Refuge which has sceneries of mountains, wetlands, deserts, and wildlife that is available for hiking and camping for everyone. For a splash, visit Waylon's Water Park and experience 15 different slides and is a great way to spend the day in Yuma.
Sharing is Caring! Pin this article to save for later.
Recent Posts