13 Best Las Vegas Hikes
Las Vegas Hikes: Visiting Las Vegas and want to get away from the Strip? Every time I visit Vegas I try to get out and explore more of the surrounding area. Whether that is Lake Mead or Valley of Fire or a new hike like those listed here.
You will be so surprised to see how the landscape changes once you leave the Strip. These hikes near Las Vegas are worth a trip. If you can stand the heat, these Las Vegas hikes are worth it – just remember to bring water.
This list of Las Vegas Hiking trails has something for everyone – easy Las Vegas hikes, Las Vegas trails to watch the sunset, even awesome Hot Springs in Nevada that you can hike to! 
Thank you for supporting this website written by an American. This post may contain affiliate links. This means I earn a small commission on these links at no extra cost to you.
Tips for Hiking in Las Vegas
Las Vegas is perfect for outdoor enthusiasts. There is a hike for everyone on this list and for different fitness levels. Also, note that it is dry and hot (in the summer) and make sure you know what you are getting into before you start. Here are a few tips for Las Vegas hiking:
Bring a reusable water bottle and lots of water! Remember you are in the sun and you will need to drink lots of water. I love my LifeStraw Filtered Water Bottle. I can refill this bottle anywhere and it comes with a carabiner to connect it to my daypack.
Check the Weather – days over 100 degrees are very common. On top of that there is quite a bit of air pollution in Las Vegas which can make it suffocating. Make sure to check.
Hiking boots or sandals that will protect your feet! I love good shoes. I need all the support and help I can get. I actually love these sandals for hiking and have a whole post on Merrell vs Keen shoes for hiking. I also love these hiking boots which I used for Hiking in the Grand Canyon.
Bring hiking poles for balance and to protect your knees. I know many experienced hikers (and even amateur ones) think that hiking poles are for old people who lose their balance. Actually, hiking poles can help when going down steep inclines or when scrambling over rocks. They are great to hike with even for the most experienced hiker.
Wear a sunhat. I feel like this whole post is about how high you are in the mountains and how much closer you are to the sun but it is so true. At elevation, you are closer to the sun and more likely to burn. Wear sun protection such as a sun hat and sunscreen.
Be aware of the wildlife. This is the Southwest and you will need to watch out for snakes and other wildlife such as moose or a bear. Please stay away from wildlife and do not feed them. I recommend carrying bear spray as well.
Start Early – If you want to avoid the traffic and the heat you will need to start your hike early. That way it will be nice and cool and the smog will not affect you either.
Leave no trace. If you are new to the concept of Leave No Trace it is all about preserving the environment to ensure it is in the same or better condition when you leave it. This means that you should stick to the trails and carry out everything that you carried in. This is a great explanation of the Leave No Trace principles!
Water shoes are great for water hikes– If you don't have a pair, I highly suggest it as they are affordable. I have an article on the pros and cons of several pairs of water shoes.
Bring Bug Spray and a snack: Be sure to bring everything you need including a snack like a protein bar plus BUG SPRAY.
Tips for Renting a car for your road trip
It's awfully hard to get to Provo without a car. The closest airport is Salt Lake City and you can use  Discover Cars to rent a car for your travels. You'll be able to pick up a car at any airport or in your hometown.
Check availability and get a quote for a rental car for your trip here.
13 Best Hikes near Las Vegas
Lost Creek Falls, Red Rock Canyon National Conservation Area
Considered as a self-guided hiking trails in Las Vegas, the Lost Creek Falls is one of the easiest hikes in Las Vegas and it is suitable for all ages. It is just a short hike–0.9 miles round trip and it features a lot of scenery including pictographs, lessons of desert life, towering views, and a rare desert waterfall.
This hike is located in Red Rock Canyon National Conservation Area and it is the only trail in the park that leads to a seasonal waterfall which makes it even more worth it to hike. To hike this place, you need to start from a trailhead along Rocky Gap Road between Red Rock Canyon's Scenic Drive and Willow Springs Picnic Area.
Crystal Springs Boardwalk, Ash Meadows National Wildlife Refuge
Who says Las Vegas is only about desert and casinos? If you've never been to the hidden gems of Las Vegas, this is your confirmation that you should hike to Crystal Springs Boardwalk and experience nature at its best.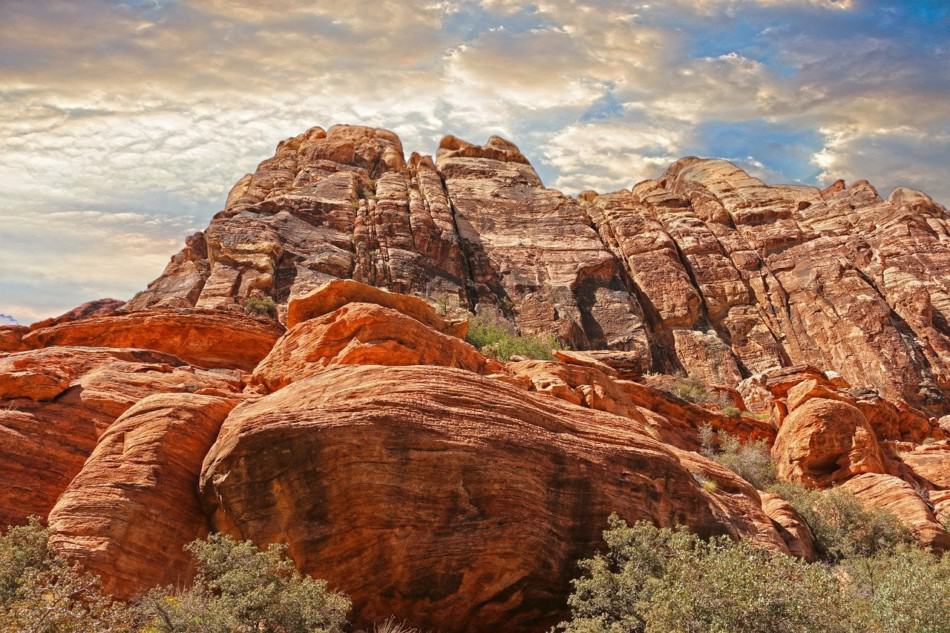 Crystal Springs Boardwalk is a 0.9 mile round trip boardwalk that will take you to a beautiful crystal clear blue spring pool. Visitors and locals alike find this area amusing because of the pools of cerulean water in the middle of the desert. Plus, it is located in Ash Meadows National Wildlife Refuges where you can also see many species of endemic plants and animals. This is just an easy hike and kid-friendly with minimal elevation gain making it a perfect hike for hiking in Vegas.
Mouse's Tank, Valley of Fire State Park
Mouse's Tank is a half-mile round trip trail that is considered as one of the most accessible hikes in Las Vegas. The Mouse's Tank got its name from an American native, called Mouse, who used the canyon as a hideout after being accused of killing two prospectors.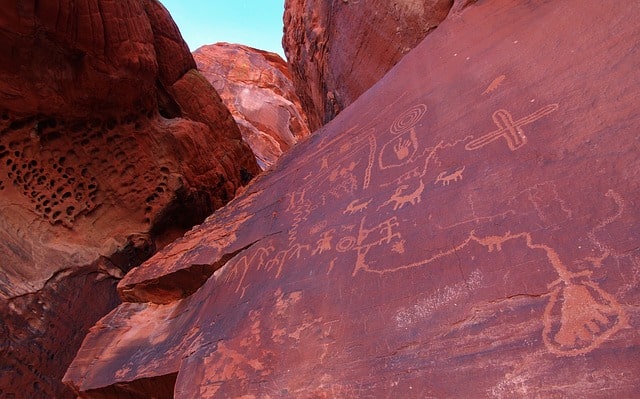 Now, this place is a favorite among hikers and visitors because it brings you through a red sandstone canyon that is beautifully covered in beautiful Native American rock art. In fact, Mouse's Tank serves as a natural basin in the rock where water is accumulated after each rainfall.
To begin this trail, it leaves a parking area then heads up a slight hill. And then it traverses through many towering slot canyons. You can also find a lot of petroglyphs along the trail.
The Valley of Fire has some of the Best Hiking in Las Vegas. I have written a whole post on Hiking in the Valley of Fire if you would like more options.
White Domes Loop, Valley of Fire State Park
The Valley of Fire State Park is considered as one of Las Vegas' special gems. This area offers a lot of unique geological features, no wonder this place has been a favorite shooting location for many movies and TV shows. And one of Valley of Fire Park's gems is the White Domes Loop that is hailed as one of the best places to visit in Las Vegas.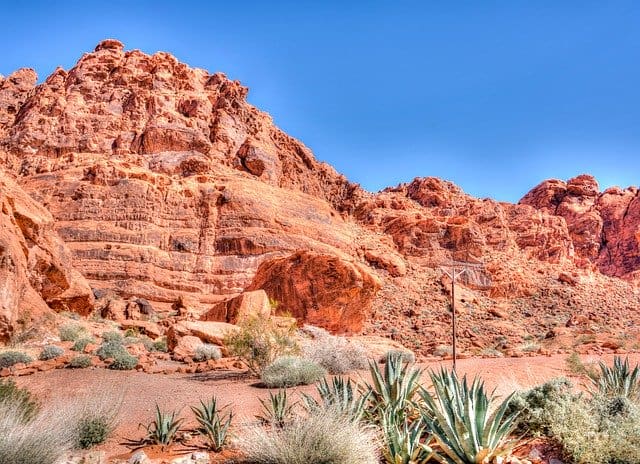 White Domes Loop is a 1.1 mile loop with 150 feet of elevation gain and traverses stunning natural landscapes such as towering sandstone formations, small slot canyon, and colorful rock layers. The trail is a mix of soft sand, packed soil, and a few rough sections and it is a relatively easy hike that even kids would enjoy. The variety of scenery that this loop can offer makes it an enjoyable hike suitable for all ages. A great place to go hiking around Las Vegas.
Arizona Hot Springs – Lake Mead Recreation Area
Arizona Hot Spring is considered as the most famous hot springs in the state. It is a great place to relax and unwind especially if you are having a rough week. It has a sizzling temperature of 85 to 120 degrees year-round. The spring itself forms several pools that are located about 1,000 feet from the river.
The hike going to the spring is probably better than the destination itself. And there are three ways to reach Arizona Hot Springs. The first one is you will hike for approximately 3 miles from White Rock Canyon Trailhead along Highway 93. Second is to float down 4 miles from Hoover Dam. However, you need to secure a permit and fee first. And lastly the third option is to paddle 8 miles upriver from Willow Beach that also requires a fee of $10 per vehicle entry.
Mount Charleston – South Loop Trail
If you want to break away from your usual easy hike and experience more challenges, you should definitely take Mount Charleston Peak. This trail is a very hard hike with a total hike time of 8 to 9 hours. It takes you to the highest elevation around Las Vegas at 11,916 feet. But don't worry because once you reach the peak, you will be rewarded with an alpine wonderland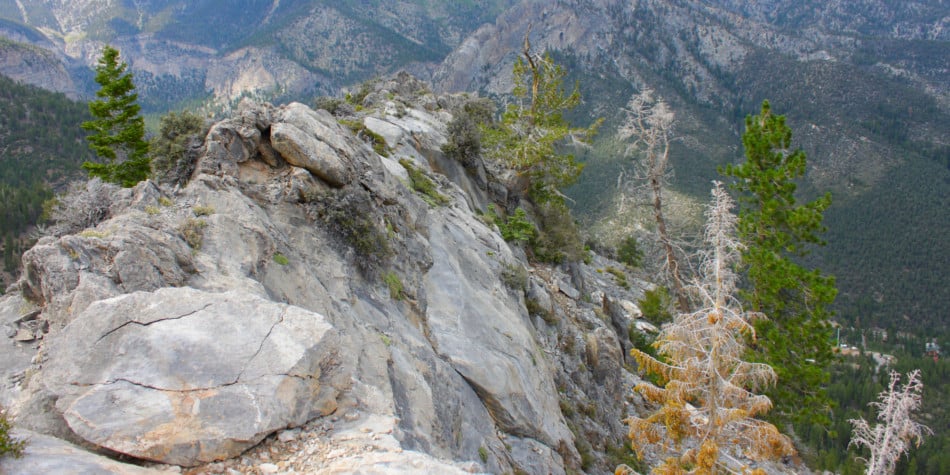 The best time to hike Mount Charleston is from June to September when it's snow free. It is worth noting that this trail is strenuous especially during the summer or winter months so you need to be physically equipped to hike this trail. To get to the trailhead, you need to begin at the Cathedral Rock Picnic Area Most of the route is exposed and you'll be seeing great views of southern Nevada.
Mary Jane Falls – Mount Charleston
Just like Mount Charleston, Mary Jane Falls is also a difficult 3.2 mile round trip hike located in the Kyle Canyon area of the Spring Mountains National Recreation Area. It is considered as one of the largest ravines on the east portion of Mount Charleston and it is fed by melting snow and it overlooks several miles of Kyle Canyon.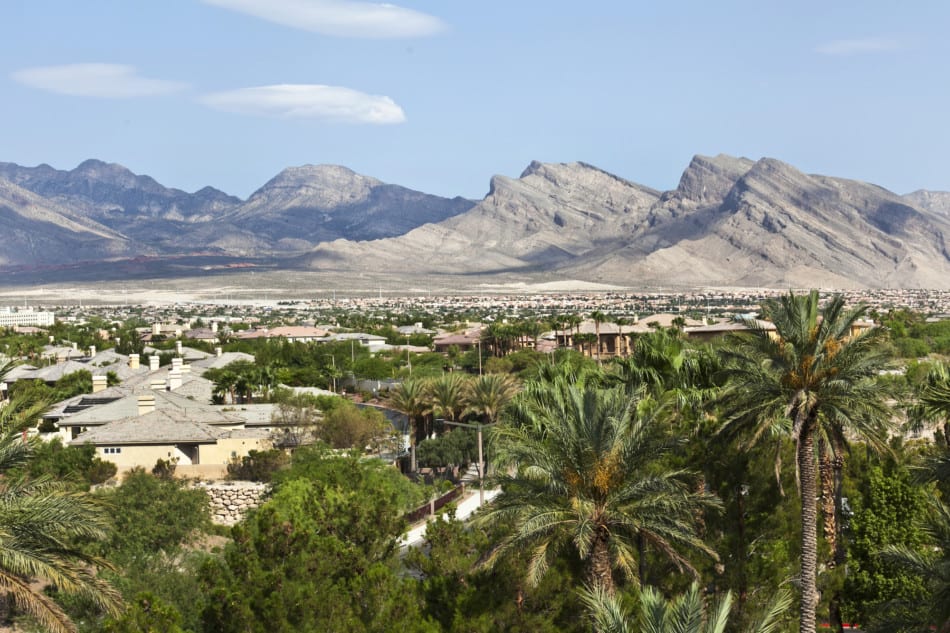 The first mile of the trail follows a well-defined wide and rocky path and after that you will reach a sign pointing to the right that shows the correct trail to continue on. Then you will also be traversing a portion of the trail that is narrower and suffers extreme trail erosion so watch out for it. This trail can be very crowded so it is highly suggested that you start early.
River Mountains Loop trail – Henderson
River Mountains loop trail offers locals and travelers alike a different kind of outdoor recreation area with scenic views, abundant wildlife, and vast beauty of the Mojave Desert. It is approximately a 34 miles of hike and it surrounds the Lake Mead National Recreation Area, Hoover Dam, Henderson, and Boulder City. It was officially completed back in 2012 and since then it is a popular destination for hikers, road cyclists, and horseback riders.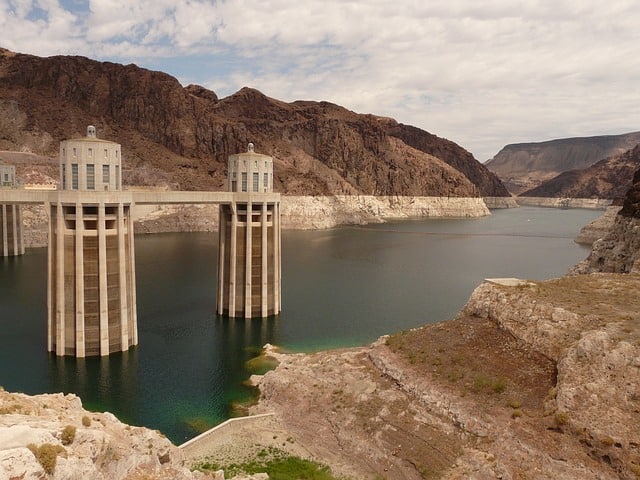 There are many ways to access the loop depending on where you are coming from. But if you are a more experienced hiker, you can take the railway tunnel trail to the Dam.
Sloan Canyon – Henderson
Travelers who have been to Sloan Canyon would definitely say that exploring this place is both fun and rewarding. This is a great place to visit if you wanna see unique and spectacular natural resources. You will be teleported to the archaic era at the Sloan Canyon Petroglyph Site.
Sloan Canyon is situated on the southeast edge of the Las Vegas Valley and its main entry point has now a paved road which provides serenity for hikers visiting the area. But please be aware that there are no pets allowed in the wilderness and you should leave no trace. As much as possible, collect all your waste and bring it with you.
Keyhole Canyon- Boulder City
Keyhole Canyon is a stunning archaeological site that features many petroglyphs and a few pictographs. It is located on BLM land between Boulder City and Searchlight off highway 95. It is open year round and the mouth of the canyon can be used as a camping area. However, traditionally, this place is more popular as a climbing area for outdoor lovers.
This is a great place for beginners who wish to gain more experience in rock climbing. But if you are not into rock climbing, there are also a lot of scenic views where you can take lots of instagramable pictures to treasure your experience.
Clear Light Cave/Porcelain Wall – Mt. Potosi
The Clear Light Cave is more of a mountain climb than a hike. The trail is partly sunny and shady and the best time to visit it is March to June where the weather is perfect. The routes going to the cave are mostly steep, long, and gymnastic.
To get to the cave, you start from the parking lot and follow the road west until it ends in the wash. It'll take you about 40 to 50 minutes to reach the cave but you will be rewarded with the natural beauty of the cave and it is a great place to hangout and climb.
Las Vegas Overlook (aka Muffin Ridge) – Blue Diamond
The trail going to the Las Vegas Overlook via the Muffin Boulders lies outside of the Red Rock Canyon Conservation Area. This trail does not have many crowds compared to other busier park trails in Las Vegas, which makes this place a favorite among hikers, horseback riders, trail runners, and mountain bikers.
This trail transports you along the edge of the Blue Diamond and it gives you a picturesque view of the gorgeous Las Vegas Valley. This is a moderate level trail with a total 6 mile hike and even beginners can finish this trail without a problem.
Liberty Bell Arch – White Rock Canyon
The Liberty Bell Arch trail is a fairly safe trail that runs up over hills and down through canyons. It is a moderate level hike and it'll take you 3 hours to finish it. The total round trip distance is 5 miles with an elevation gain of 850 feet.
The hike starts at White Canyon Trailhead and this is also the same starting point going to the not-so-kid-friendly Arizona Hot Spring. From the parking lot, you'll head to the east end and look for the trailhead sign. And just two miles from where you started, you'll gradually start to have a glimpse of the Liberty Bell Arch. Don't forget to take lots of pictures and remember to leave no trace.
Where to stay near Las Vegas
Las Vegas is one of the cheapest airports to fly into in the southwest. Taking a day trip or road trip from Vegas makes for a great weekend escape. Fresh air, beautiful scenery and being in nature does a world of good for the soul. I recommend staying as close to the park as possible and even treating yourself with a cabin with a spa pool to relax at night.
There are lots of fantastic Airbnbs near Vegas. There are many beautiful places to stay near the park and this allows you to spend most of your time experiencing the park instead of driving to the park.
I stayed at the Holiday Inn Express Hotel & Suites Las Vegas. This is one of the best Vegas Hotels and it has amazing amenities and is close to everything. Plus its reasonably priced.
If you are taking a road trip remember to reserve a car in advance using Discover Cars .
Sharing is Caring! Pin to save for later.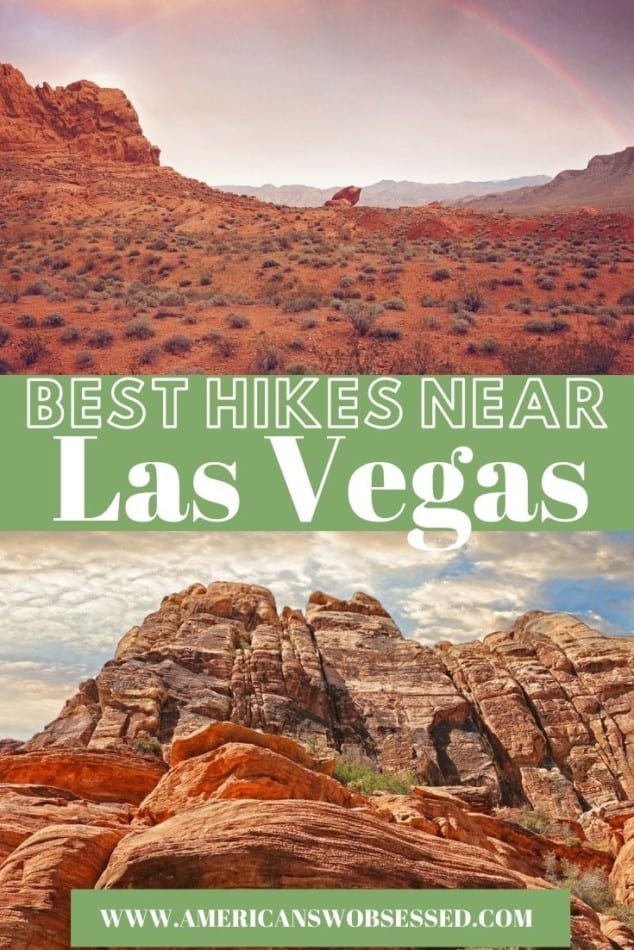 Recent Posts