Solo Las Vegas: Are you looking for things to do alone in Vegas? You need not worry about going to Vegas alone. I have been to Vegas twice solo and a Las Vegas solo trip can be a lot of fun!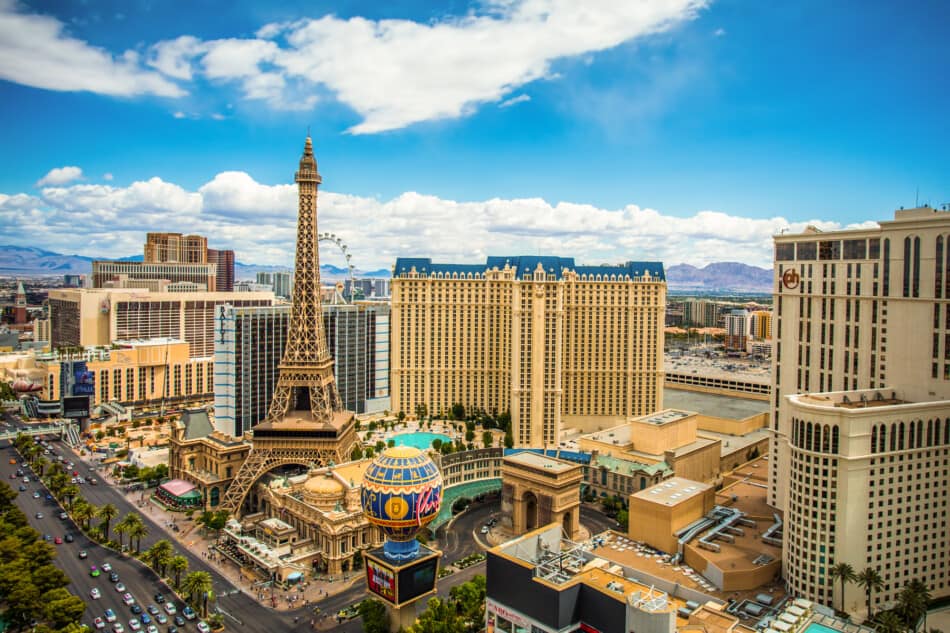 Vegas is a hugely popular destination and there is so much to do outside of gambling or clubbing. You will not get bored with this list of things to do in Las Vegas alone. Find out what to do in Vegas alone below.
You can also check out my other Vegas posts for more ideas:
101+ Cheap Things to do in Las Vegas
15 Best Outdoor Activities in Las Vegas – Hidden Gems
101+ Romantic Things to do in Las Vegas
21 Fun Indoor Activities in Las Vegas to Escape the Heat (or Rain)
Thank you for supporting this website written by an American. This post may contain affiliate links. This means I earn a small commission on these links at no extra cost to you.
When I visited Vegas by myself I stayed at the Mandalay Bay – I love the location of this hotel on the strip and they have a great pool too.
41 Things to do Alone in Las Vegas, Nevada – For Solo Travelers
See the Bellagio Water Show
Seeing the Bellagio Water Show is another of the best things to do in Las Vegas alone. Many times, each day, fantastic fountain shows can be seen at Bellagio!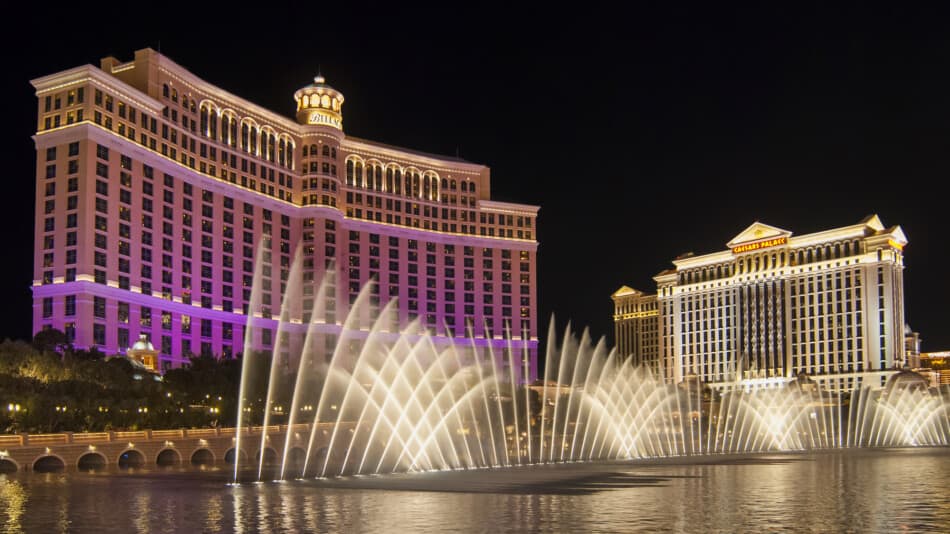 When traveling alone to Las Vegas, you should enjoy this fountain show. Going alone gives you the best experience because you can give the fountains all of your attention. This raises the spectacle's quality!
The fact that you can see the fountain show for free is fantastic!
Take the Hop-On Hop-Off Big Bus Tour
A Hop-On, Hop-Off bus tour can be taken with or without company, but it makes no difference since someone else does all the talking.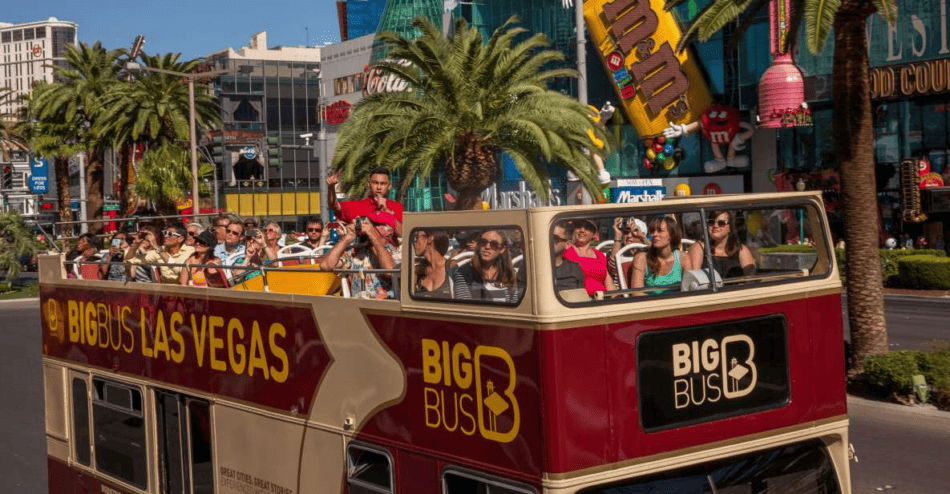 You can use the Vegas Big Bus Tour as a convenient means of transportation between attractions since it stops at all the key locations, including the Bellagio Fountains, Treasure Island, Excalibur, and the Welcome to Las Vegas sign.
However, if you're traveling alone, why not sit back and take in the entire tour while learning about the Vegas Strip, Downton, and how the community came to be known as "Sin City"?
The entire journey lasts about 2.5 hours, and it's a terrific way to orient yourself in a location that can be confusing upon initial arrival.
You can take the Big Bus Night Tour to see the same sights again, but this time they will be painted in neon. You can buy tickets here for the bus tour.
Go on a Tour around Vegas
There are so many cool things to do in Vegas alone that you will want to check out. Make it easy on yourself and book one of these amazing tours that will pick you up at your hotel and take you around for the day.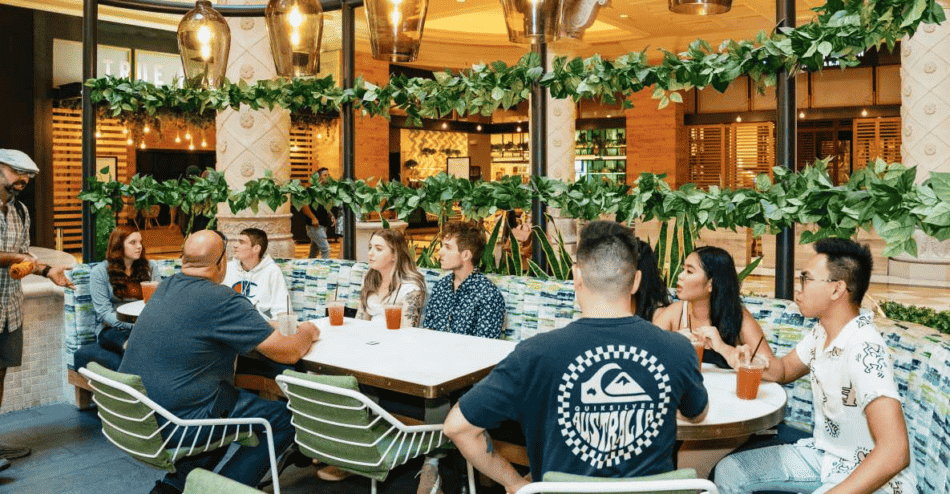 Secret Food Tour – my personal favorite things to do solo in Las Vegas. So much fun!
Las Vegas: Panoramic Night Tour
Las Vegas: Guided Las Vegas Desert ATV Tour
Entry to Madame Tussauds with a Gondola Cruise
Take Day Trips
Despite being in the middle of the desert, the vicinity of Vegas is not deserted. It's surrounded by stunning natural treasures of a surprising variety.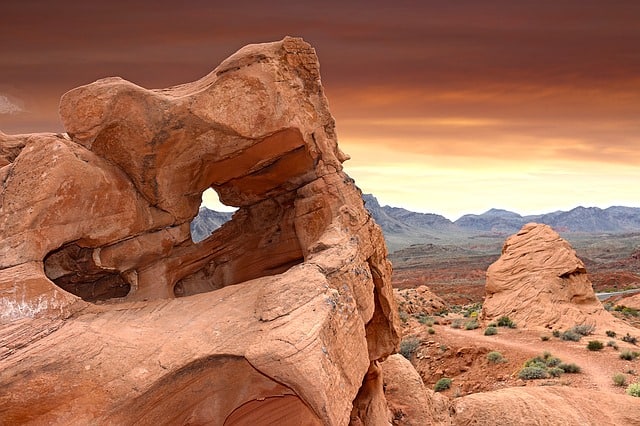 Check out my post on the Best Day Trips from Las Vegas
This offers the chances for outdoor activities such as hiking, canoeing, and yoga. Since the majority of them can only be reached by vehicle, why not take a coach tour, where you'll have the bonus of not having to worry about logistics and the opportunity to meet a busload of awesome people.
If you have a Go City attraction pass, you can visit Lake Mead, the picturesque reservoir created by the neighboring Hoover Dam. You can also visit the Grand Canyon in a day from Vegas
If you've already visited the Grand Canyon, you may want to try tours of Bryce Canyon, Zion National Park, Hoover Dam, and the Black Canyon.
Go to Parties
When it gets dark in Vegas, there's no need to hide away; instead, put on your dancing shoes and join a Vegas Rockstar Nightclub Tour to meet some awesome new people.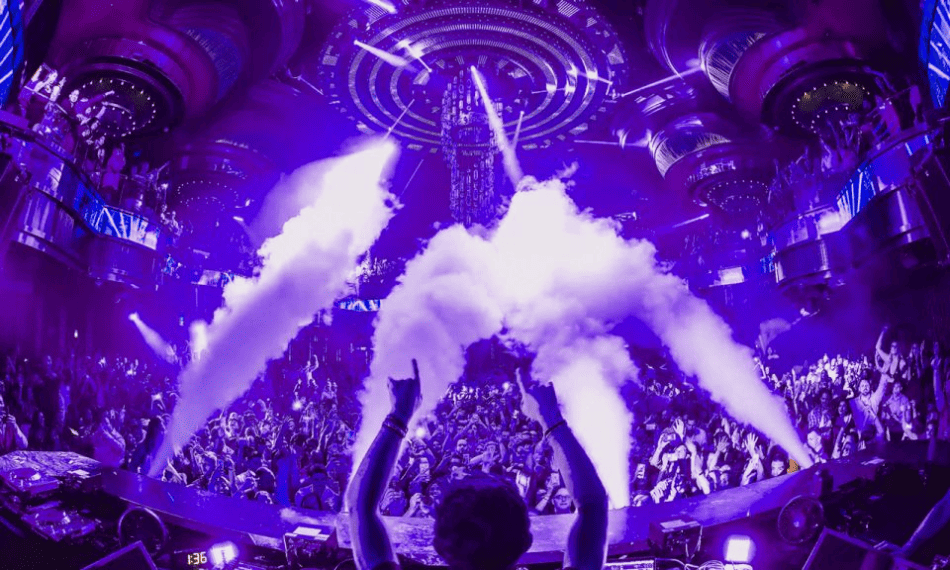 Spend the next five hours feeling like a VIP as you get to skip the line at three of Vegas' most well-known clubs after meeting your host in a top-tier Ultra Lounge on the iconic Las Vegas strip.
The opulent Limo Party Bus will take you from club to club and has a complimentary bar on board, so conversation should be easy. Or how about a rockstar pool party if you'd rather party throughout the day?
This time, you'll meet at a day pool club, visit the Las Vegas Strip, and then be dropped off at one of the city's hottest pool parties.
By the time you arrive, your limo will be packed with new friends for you to party with. You'll still receive the same VIP service and enjoy an open bar. Book tickets for the Party Bus
Be immersed in a Show
Being alone shouldn't stop you from having fun in Vegas, and seeing a performance is a crucial component of that.
Additionally, Las Vegas acts are so engrossing that you won't even realize you're alone! With Go City, you can decide to spend the evening having a good time in Los Angeles.
Comedy Club at the STRAT, dancing and singing along to Legends in Concert tribute acts or remembering The Beatles' LOVE by Cirque du Soleil, a multi-sensory production that uses ballet, graphics, and aerial acrobatics to portray the narrative of the Beatles through their songs.
Alternately, you may witness the Blue Man Group's intriguing fusion of painting and percussion, perhaps even getting splashed with color!
Show Tickets:

Las Vegas is known for its world-class entertainment shows, including concerts, magic shows, comedy acts, and musicals. Artists often perform in various venues along the Strip. Check websites like Ticketmaster, StubHub, or directly visit the official website of the venue for ticket information.

Cirque du Soleil:

Cirque du Soleil has been a staple of entertainment in Las Vegas. They have multiple shows with unique themes. Check the official Cirque du Soleil website for show schedules and ticket information.

Concerts:

Many renowned artists and bands schedule concerts in Las Vegas. Websites like Ticketmaster, Live Nation, or the official websites of venues like MGM Grand Garden Arena or T-Mobile Arena can provide information on upcoming concerts.

Comedy Shows:

Las Vegas hosts a variety of comedy shows featuring both established and up-and-coming comedians. Check comedy clubs or casino venues for comedy show schedules and ticket information.

Residencies:

Several artists have residencies in Las Vegas, performing regularly for an extended period. Check the residency schedules of artists like Celine Dion, Britney Spears, or others on official ticketing platforms.

Sporting Events:

Depending on the time of year, you might find sporting events such as basketball or hockey games. Check the schedules of local teams like the Vegas Golden Knights (NHL) or the Las Vegas Aces (WNBA).

Magic Shows:

Las Vegas has a history of hosting famous magicians and illusionists. Check out shows featuring magicians like David Copperfield or Criss Angel.
Some of my favorite shows to go see in Vegas are:
"O" by Cirque du Soleil at Bellagio
Michael Jackson ONE by Cirque du Soleil
KÀ by Cirque du Soleil at MGM Grand
Discover the Street Art in Downtown Las Vegas
In the heart of the city, there is a ton of fantastic street art! This is a lot of fun to watch while traveling alone!
Due to this, taking a tour of Las Vegas Street art is equally incredible. Together with a local expert, you stroll around the city's streets during this trip. The works of art you see on the streets may be explained in detail by this local expert. That's why it's fascinating.
Additionally, you go on this street art tour with others. When you go on a solo trip to Las Vegas, this makes it feasible to meet new individuals. Additionally, you might meet some new people at the same time!
Yoga Session at Red Rock Canyon
This is the activity for you if you want to unwind while traveling alone in Las Vegas! This is a great use of the "Red Rock Canyon Hike Yoga Meditation" experience!
You'll travel to Red Rock Canyon during this event. From here, you'll do yoga and breathing exercises while taking in the canyon. This is a wonderful experience! Then you go on a hike where you get to see lovely scenery!
The idea that you participate in this event with other individuals is great! Even if you aren't into yoga a day trip to Red Rock Canyon is amazing.
Learn how to do Magic
Several fantastic magic shows can be found in Las Vegas. Attending a magic show while you are in the city is highly recommended.
But learning magic yourself is one of the best things to do in Las Vegas when traveling alone.
At Jeff McBride's Magic & Mystery School, you can do that. Here, you can take magic classes in small groups. You'll learn several skills, how to perform, and much more in these classes.
This is undoubtedly a fantastic solitary activity if you're looking for something different in Las Vegas. You might even make friends in these classes since you take them with others.
Guided Tour at Natural History Museum
Visit the Las Vegas Natural History Museum when you're in the area if you want to learn more. This is a fantastic museum with a ton of displays relating to dinosaurs, mammals, and much more!
A visit to the museum is among the best things you can do by yourself in Las Vegas. You can discover more about the museum's collection on these visits.
Additionally, this tour allows you to meet new people, which is fantastic!
Kayak through the Black Canyon
On this tour, you will kayak through the Black Canyon. A hotel on the Strip is picked up to begin the tour. You arrive at the Black Canyons and travel to Willow Beach after that.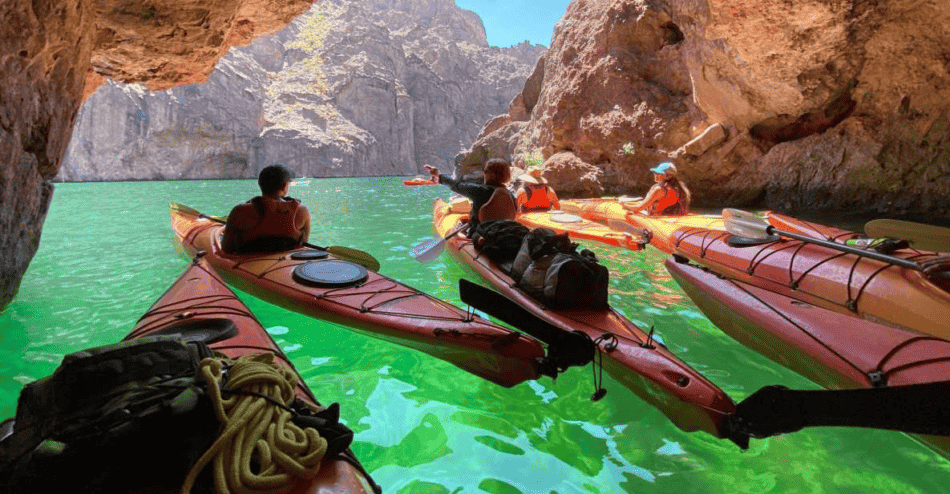 The adventure begins when you get in a kayak at this location. Check out my post on the best outdoor activities near Las Vegas
Beautiful views and some of the local species can be seen as you drive. Bald eagles are included, which is fantastic! Additionally, you learn a lot of fascinating details about the location's history!
The kayak journey lasts for around three hours in total. And you cover about 4 miles (or 6.5 kilometers) in that time. The idea that you go on these kayak adventures with other people is great. This makes it possible to connect with certain people, which is excellent when visiting Las Vegas alone!
Listen to Live Music
This Las Vegas solo travel activity is perfect if you enjoy listening to live music with other people. Great live music events are planned by the Meetup group "Live Music of Las Vegas"! You can visit the live music venues in the city during these events!
It's wonderful to experience this. You'll travel to spectacular locations and enjoy excellent music. Additionally, this enables you to meet some new Las Vegas buddies while you're there!
Attending a Meetup group event is one of the best things to do in Las Vegas on your own.
Hike with a group in the City
Are you up for a hike? But do you want to do it in the company? Then this is one of the best options for a solo activity in Las Vegas!
If you want to get active, check out the events put on by the Meetup group "Vegas Hikers"! You go to a specified location in the city or nearby during these activities. Then you and a few other folks go on a hike there!
Traveling alone to Las Vegas enables you to meet some new people! Furthermore, you'll learn where the best trekking spots are at the same time!
The concept that they plan events for people of all ability levels is amazing! Their events are also highly diverse. There are many different times that they transpire, including nighttime trekking.
Tour at the Mob Museum
In the heart of the city is a historical museum called the Mob Museum. One of the best things to do in Las Vegas by yourself is to take an audio tour here!
The 2.5-hour Las Vegas Mob Tour lasts You are given a tour of Las Vegas and shown numerous hotspots for organized crime.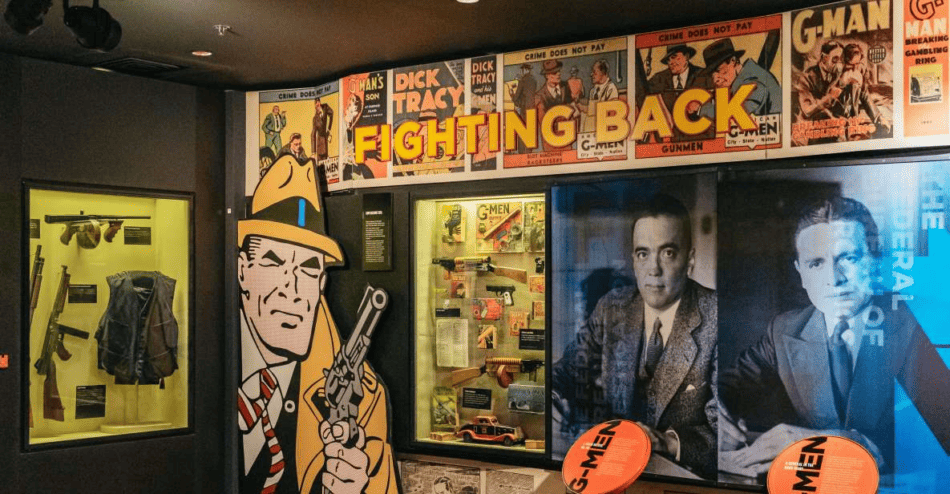 The focus of the exhibit is American organized crime. Here, you can discover a wide range of artifacts and a broad range of narratives.
Additionally, you can discover how the government fights organized crime. You may also discover even more about the museum by taking an audio tour of it. And the best part is that you can complete this activity on your own and enjoy the location to the fullest!
See the Grand Canyon during Bus Tour
A bus tour of the Grand Canyon is another of the top things to do in Las Vegas on your own. You go on a day-long tour as part of this package.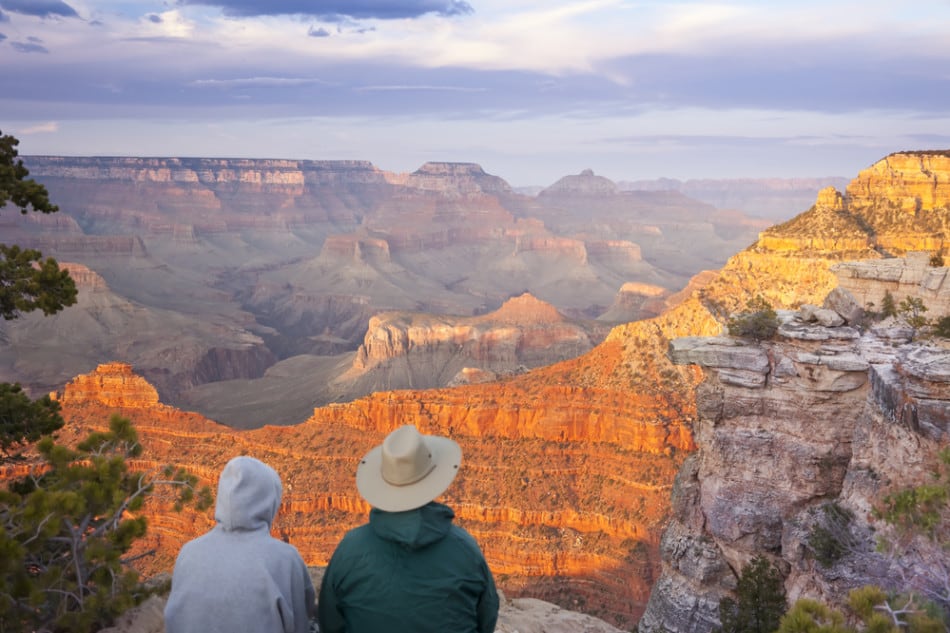 The Grand Canyon and other locations will be visible. You learn more about the places you visit along the way.
The tour also includes lunch and breakfast. You may see a ton of gorgeous sights on this wonderful tour! And by going on this trip, you learn a lot! The fact that you take this tour with others makes it feasible to socialize while in Vegas, which is awesome!
Check out these Grand Canyon Tours from Las Vegas
Do Pawn Stars VIP Tour
Do you enjoy the TV program Pawn Stars? Then engaging in this activity while visiting Las Vegas alone is a fabulous idea!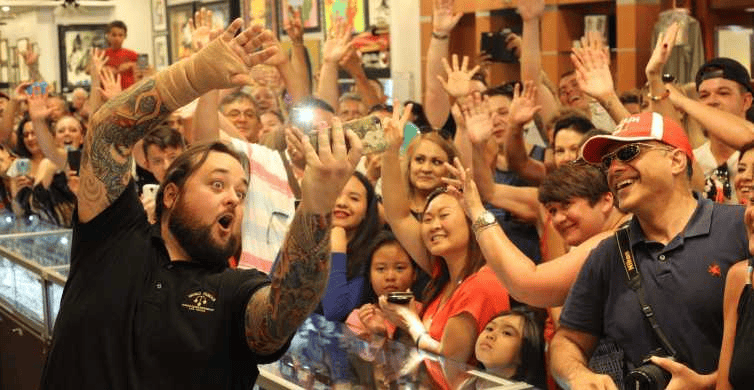 On the "Las Vegas: Pawn Stars Half-Day VIP Tour," you can see the show's backstage areas. It's nice that you get to go to so many various places that are included in the show
The tour lasts for roughly 4 hours in total. There is no assurance that you will see the show's stars, however, it's possible.
The fact that you take this tour in a group with other individuals is great. When you're in Las Vegas, you can use this to meet some new people.
Vegas Indoor Skydiving
With Vegas Indoor Skydiving, there's still hope if you've always wanted to feel the rush of skydiving but are frightened of jumping out of a plane.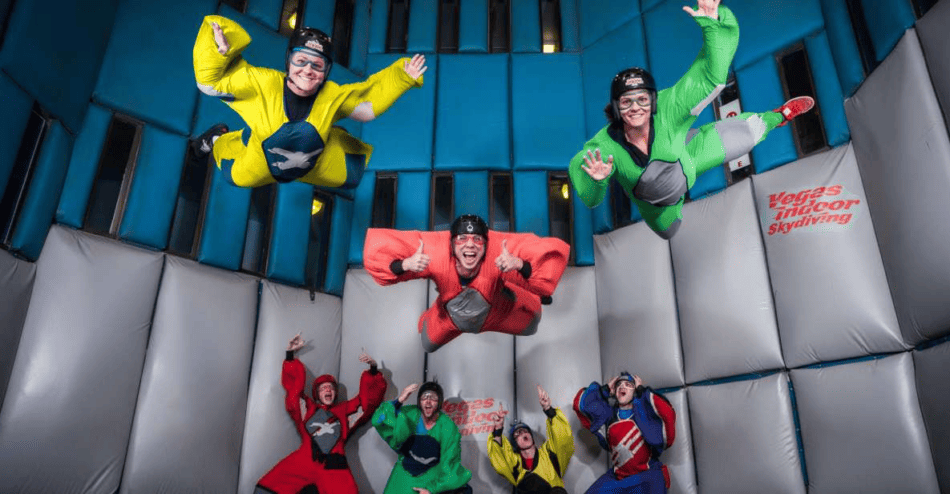 You won't have to be concerned about being the bug on the windshield, even though the view might be different.
Although it is perfectly safe and there is a training session, some people might find it intimidating. Each session lasts approximately 15 minutes; repeats are less if you book them right away.
After a brief training session, your flight gear will be fitted. Tennis shoes, casual clothing, and a short-sleeved shirt are advised (it gets hot in there!).
Inside a cushioned box with a fan that generates vertical winds of up to 120 mph, you'll soar up instead of down. As the propeller kicks into high gear, you'll float well above the netted floor.
It takes around an hour to complete, and everyone has two minutes in the tunnel. It's fun for individuals of all ages, and you won't need any prior knowledge because a flight instructor will teach you, so don't worry if you have never done anything like this before.
>>Check availability and prices<<
Area 51
Numerous science fiction movies and conspiracy theories have been made around the notorious US Air Force base known as Area 51.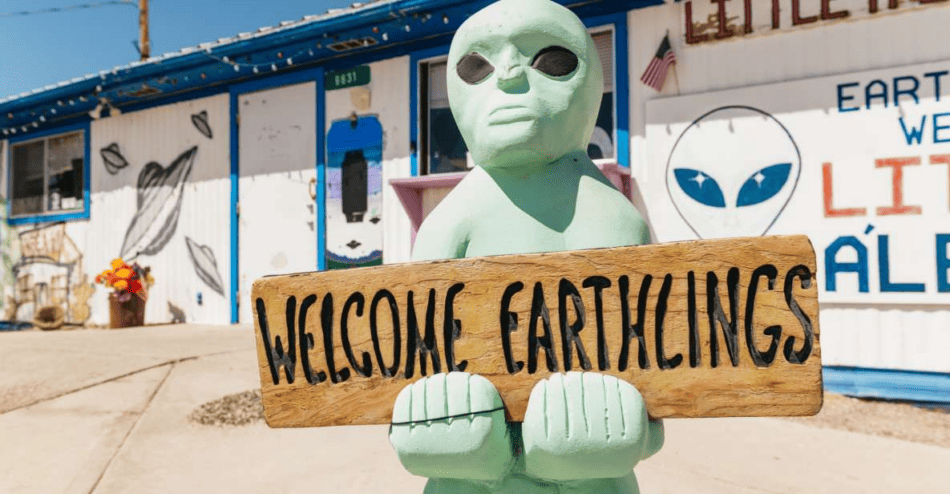 Many people believe that the Roswell UFO crash was true and that alien bodies were brought from the saucer spacecraft to the Area 51 outpost in the Nevada desert.
Area 51 tours can take you from Las Vegas to several places close to Area 51. You cannot visit it because it is off-limits to citizens.
Many individuals who attempted to approach the base were detained, warned, or fired upon. On the other hand, there will be views of the enigmatic Dry Lake and the terrifying Joshua Tree Forest.
The tour leader will also share some fascinating information about the area.
Neon Museum
If you're interested in learning more about the history of casinos in Las Vegas, Nevada, you should visit this location. On a two-acre parcel of land known as the Neon Boneyard, the Neon Museum is located.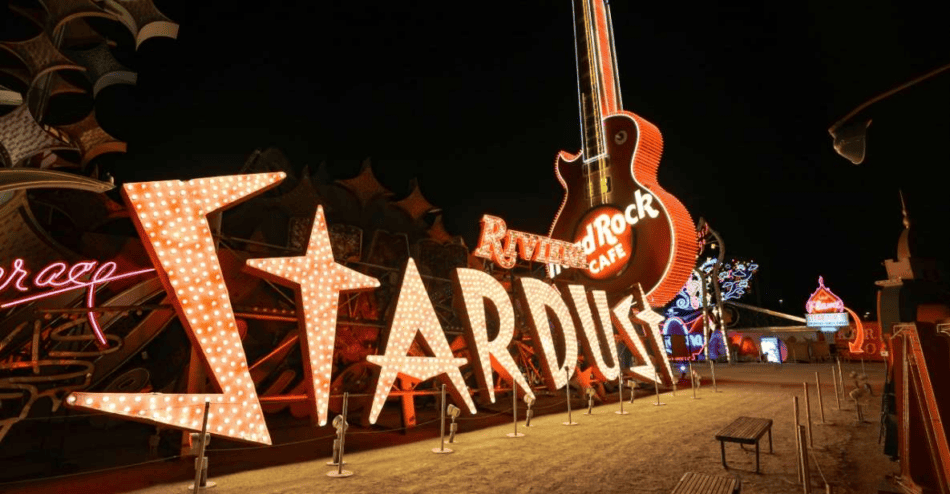 You can take a walking tour of downtown Las Vegas and see some restored artifacts. Some of the exhibitions mention the architect Paul Revere Williams. This isn't really for toddlers because you'll need to introduce them to the idea of gambling before you can explain the value of the exhibits.
However, trips can be scheduled at any time of day or night, and they are best for kids over the age of ten. The night tours are more fascinating, but watch out for glass fragments and corroded metal edges.
High Roller Observation Wheel
The High Roller Observation Wheel can do seen across the city. Seeing the world from a different perspective is one of the most enjoyable aspects of travel. One of the best places to have such an experience is on observation decks.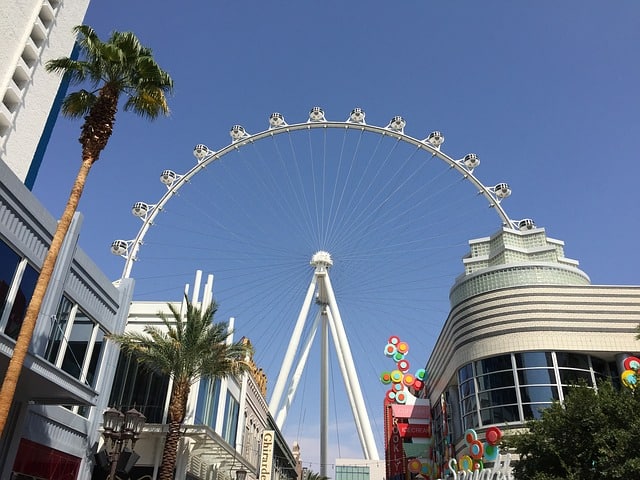 One of the most well-liked kid's activities in Vegas is this 550-foot-tall observation wheel. It is the tallest building in the world and has cabins that can hold up to 40 people.
A panoramic view of the airport, mountains, and, yes, the Strip, is provided as it slowly circles. Then, things start to get a little crazy. Guests can access and exit the High Roller while it is moving because the platform never stops moving.
Particularly after 5 o'clock, it is among the most stunning sights to witness. Although you might have to pay a little bit more, toddlers between the ages of 4 and 12 are discounted. If you have children under the age of three, you can even get in for free.
From the top of this giant Ferris wheel, which is taller than the well-known London Eye, you can see all of the sights in Vegas. The Bellagio Fountains, the Paris Eiffel Tower, and other attractions are located close by.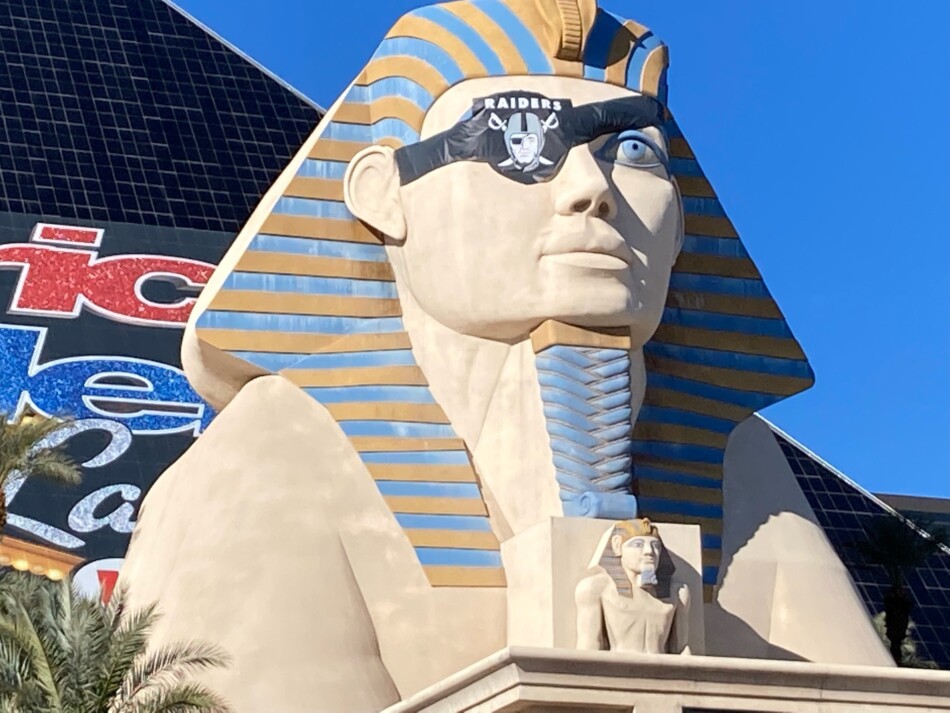 Visiting Las Vegas on a solo trip offers a plethora of experiences and activities. Here are some things you might consider doing:
Explore the Strip:

Take a leisurely stroll along the famous Las Vegas Strip. Marvel at the iconic resorts, extravagant fountains, and vibrant lights. Each casino has its own unique theme and attractions.

Visit Fremont Street:

Head to downtown Las Vegas and explore the historic Fremont Street. Enjoy the Fremont Street Experience light show, street performers, and the lively atmosphere.

Catch a Show:

Las Vegas is renowned for its world-class entertainment. Whether it's a Cirque du Soleil performance, a magic show, or a concert, there's something for every taste.

Dine at Unique Restaurants:

Indulge in the diverse culinary scene of Las Vegas. Try buffets, fine dining, or themed restaurants. Dining alone allows you to savor the experience at your own pace.

Gamble Responsibly:

If you enjoy gambling, try your luck at the numerous casinos. Set a budget, play responsibly, and soak in the lively casino atmosphere.

Visit the High Roller Observation Wheel:

Take a ride on the High Roller, the world's tallest observation wheel, for breathtaking views of the Strip and the surrounding desert landscape.

Attend a Pool Party (seasonal):

If visiting in warmer months, experience one of the famous pool parties at resorts like Encore Beach Club or Marquee Dayclub.

Explore Art Installations:

Discover the art scene in Las Vegas. Visit places like the Neon Museum, featuring vintage neon signs, or explore the public art installations scattered throughout the city.

Relax at a Spa:

Treat yourself to a day of relaxation at one of the city's luxurious spas. Many resorts offer spa packages and amenities for a serene solo experience.

Take a Day Trip:

Consider taking a day trip to nearby attractions like the Hoover Dam, Red Rock Canyon, or the Grand Canyon. There are guided tours available for a hassle-free experience.

Join a Group Activity:

If you're open to meeting new people, consider joining group activities such as guided tours, cooking classes, or outdoor adventures.

Attend a Meetup or Networking Event:

Check online platforms for local meetups or networking events. It's a great way to connect with people who share similar interests.

Capture the Moment:

Take advantage of your solo adventure to capture memorable moments. Whether through photography or journaling, document your experiences in Las Vegas.

Enjoy Nightlife:

Experience the diverse nightlife in Las Vegas. Visit clubs, lounges, or rooftop bars for a night of dancing or a quiet drink with a view.
Remember to plan according to your interests and preferences, and don't hesitate to try new things. Las Vegas has something for everyone, and a solo trip allows you the freedom to tailor your experience to your liking.
Recent Posts