Awesome Airbnbs Santa Fe, NM
Airbnbs Santa Fe: Are you looking for the best Airbnbs in Santa Fe? Santa Fe is the capital of New Mexico and quite a cool little city.
Did you know that Santa Fe is the oldest capitol in the USA? This cool little city is often known as The City Different and you will see why on your first visit.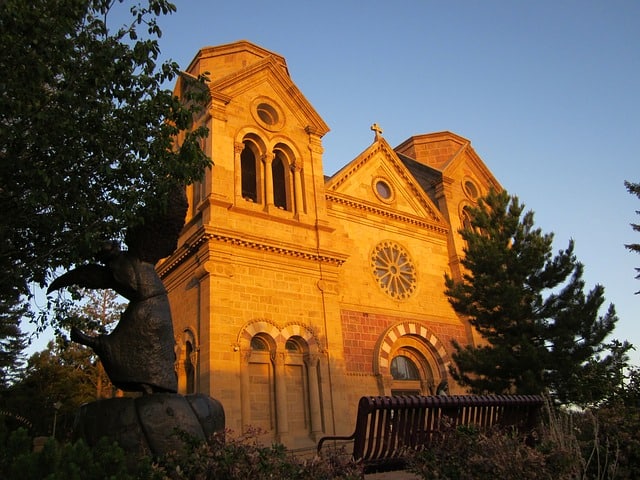 This list of Sante Fe Airbnbs are just as cool as the city itself. Check out these Air B and B Santa Fe to find the right one for you!
Make sure to check out my post on the best hikes in Santa Fe to help you plan your trip. Or if you are looking to stay in New Mexico check out my other Airbnb Guides:
15 Awesome Airbnb Albuquerque Rentals
15 Best Airbnbs in Santa Fe, New Mexico
15 Best Airbnbs in Taos, New Mexico
15 Amazing Airbnbs in New Mexico
25 Best Places to Visit in New Mexico
15 Best Airbnbs in Santa Fe, New Mexico
Mid-Century Home in the Heart of Santa Fe
This place is ideal for a week long trip in Santa Fe with friends or family. The place is very pristine and modern home and has an amazing location too.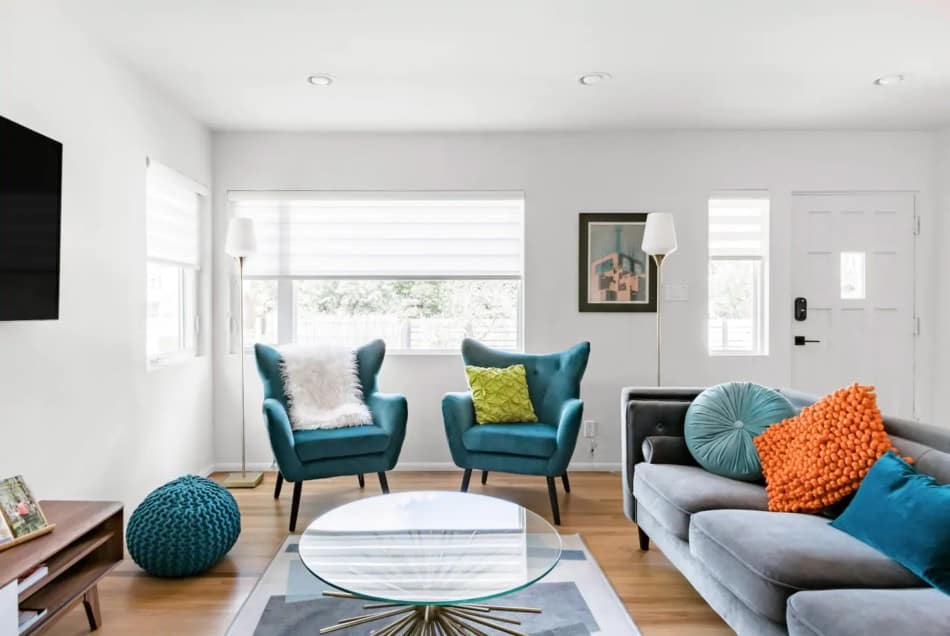 The home is equipped with all the amenities that you need for the trip like towels, kitchen stuff, hot tub, to name a few. It can accommodate up to four guests and it has two bedrooms in it. If you are looking for a place that isn't too small or too big and can give you an intimate vibe with your friends or family, then I highly recommend this place.
Private and Charming Santa Fe Studio Cabin w/ Patio
This charming cabin is situated in the village of Tesque that gives a lush and green respite from the desert climate. It has an inviting space with stylish and simple decor and it is stocked with all the amenities that you need for you Santa Fe getaway.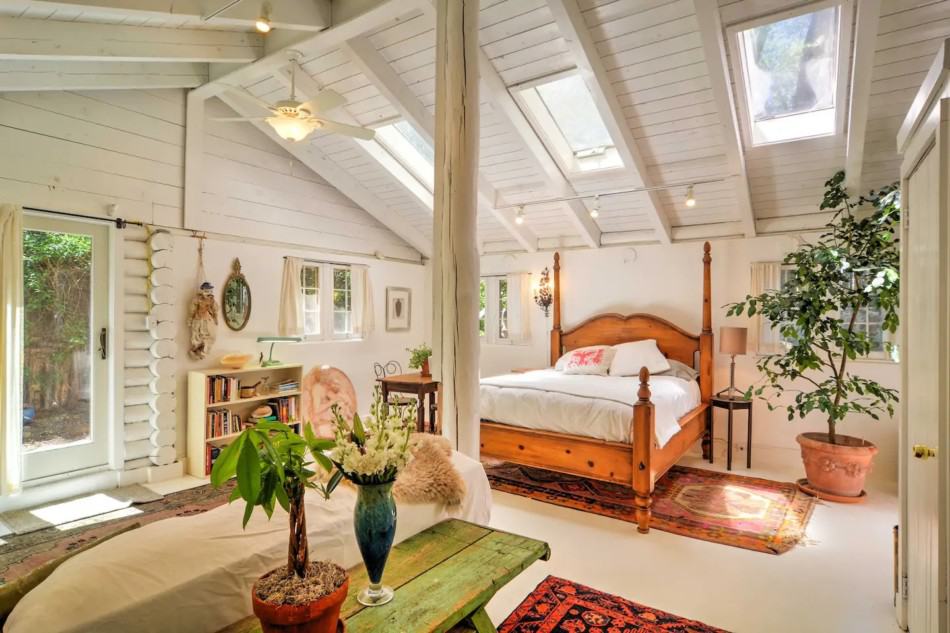 Inside the cabin are a queen size bed and fill-sized pullout bed that can accommodate up to three guests, as well as a kitchenette that has all the necessities to help you prepare your favorite meals. There is a private outdoor dining area where you can enjoy a romantic and sumptuous meal with your loved one.
The location is great too. It is just a short drive from multiple art galleries, restaurants, shopping centers, and nightlife in Santa Fe.
Eye-Candy Loft
The Eye Candy Loft is a delightful and luxurious place that you can stay in Santa Fe. The space is very bright and lets the natural light come inside because of its many windows and skylights.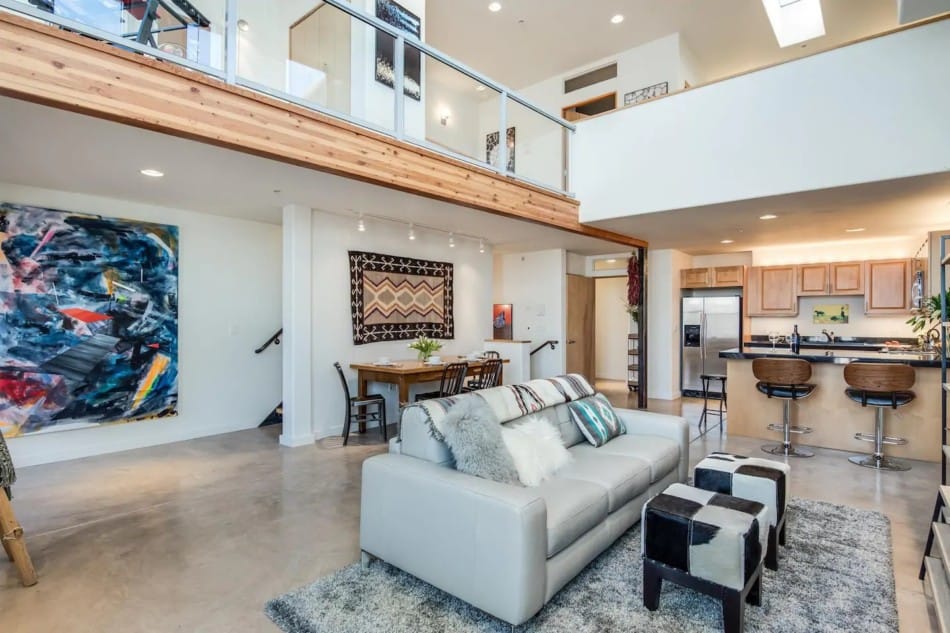 It has a contemporary modern design without breaking away with Santa Fe style. The relaxing living room will give you a great pleasure of sitting and enjoy your morning coffee, and the kitchen is equipped with modern appliances.
This loft is located near to downtown Santa Fe Plaza where you can dine, shop, and tour at the art galleries.
Sunny Adobe Casita with Fireplace
This casita will take you to a whole new American southwestern vibes in a conveniently located residential neighborhood. The design of this Casita is very simple and small, but very Santa Fe style that you'll feel at home right away.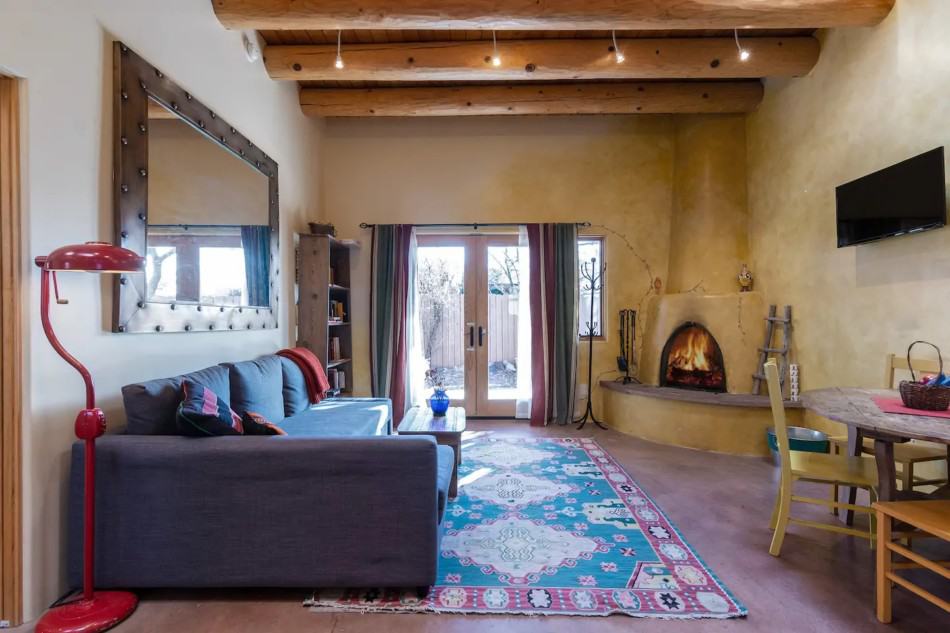 As you enter through the rustic red gate, you'll be greeted with an open and shady courtyard/small garden filled with lilac, apricot tree, and wildflowers. The front porch has a lively rug and simple outdoor seating area that lets you enjoy the incredible New Mexico weather.
The guestrooms are equipped with a traditional kiva fireplace, sleeper sofa, full kitchen, and a flat-screen TV that is available for streaming Netflix and Amazon videos. The kitchen has all the necessities that you need such as a full size refrigerator, gas stove, microwave, dishwasher, and more.
Sun Room, light filled Adobe house
The Sun Room is a home adorned with Asian antiques and textiles while still giving that traditional Santa Fe vibes. The patios are very private and surrounded with pines, plus the house is run with passive and active solar so it's very sustainable.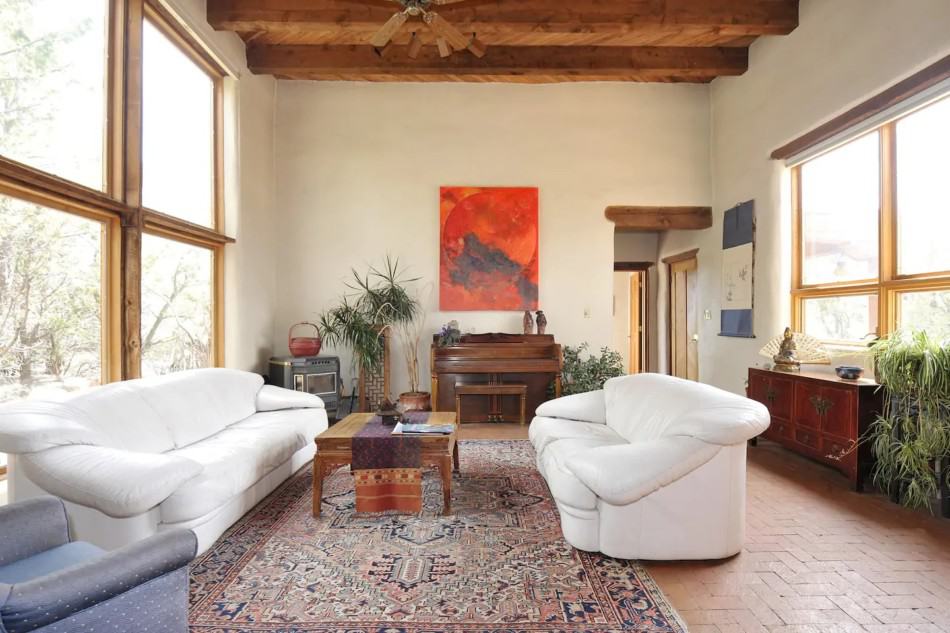 Guests can access to the kitchen, dining room, washer/dryer, and two patios with outdoor sitting and eating area. And if you love skiing, there is a nearby ski area that is just 30 minutes away from the property.
Besos Adobe on Canyon Road
Besos Adobe is located on Canyon Road, across from Patrick Smith Park that features gorgeous ceilings, cute french style windows, and two gas fireplaces. The room is equipped with a 40" TV with cable, wifi, modern couch, and kitchen.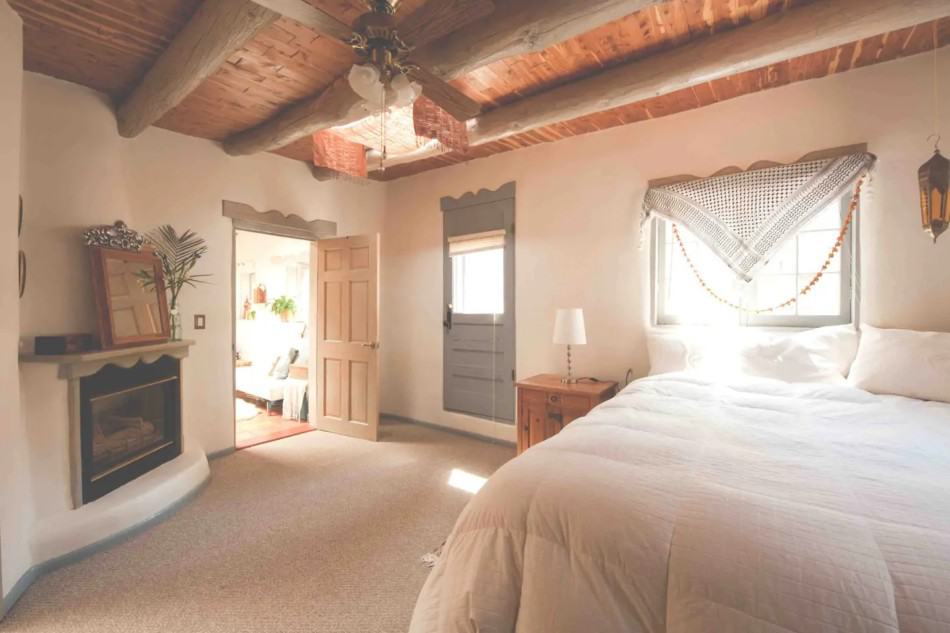 Overall, the place has a quiet and comfortable ambiance with a special Santa Fe charm. Fur parents can bring their pets with them with a corresponding pet cleaning fee of $20. And if you want to explore the surrounding area, there are three Trek bicycles that you can use between the months of May and November. But you won't have a problem with public transport because it is very accessible and restaurants are just within walking distance.
Casita Encantador
Casita Encantador is located in the historic east side district of Santa Fe and it is very close to Santa Fe River and Canyon Road restaurants and art galleries. This property is a very unique part of Santa Fe and it provides a lush view of Sun and Moon Mountain.
Guests can expect comfort and care when staying in this casita. If you have never stayed in an adobe home before, you will know that it's an amazing insulator. So no matter what's the weather outside, you will have a great and comfortable temperature inside. The room has hand plastered walls, custom tiles, and a custom built hutch with a mini fridge inside. And the host offers guests freshly brewed coffee every day so you can start your morning better and with a positive vibe.
Tano Road Retreat
One bedroom, one loft bedroom, fully equipped kitchen, and glorious views are just some of the features of this Tano road guest house in Santa Fe. It's very close to downtown Santa Fe and just even 5 minutes away from the Santa Fe Opera.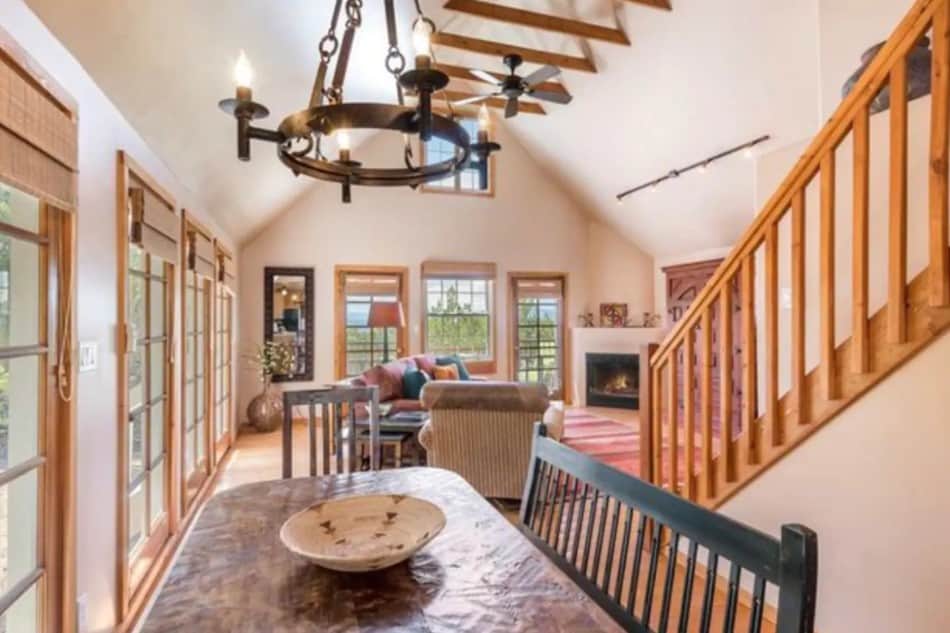 Guests are allowed to use the sauna house and the pool when it is open, and the hot tub year-round. There is a dining room space available outside under the portals if you want to have a romantic dinner with a loved one or families. This is actually a pretty romantic place and you can walk at the beautiful labyrinth at night or during the day if you want to spend some quiet moments alone or with somebody.
Cozy Casita in the Northern Hills of Santa Fe
This cozy casita has an approximate floor area of 1000 sq feet and it is detached from the main house so guests can use some privacy. Plus, it is located in a quiet neighborhood and gated property with direct access to the La Tierra Trails, which is an extensive hiking trail system in the area.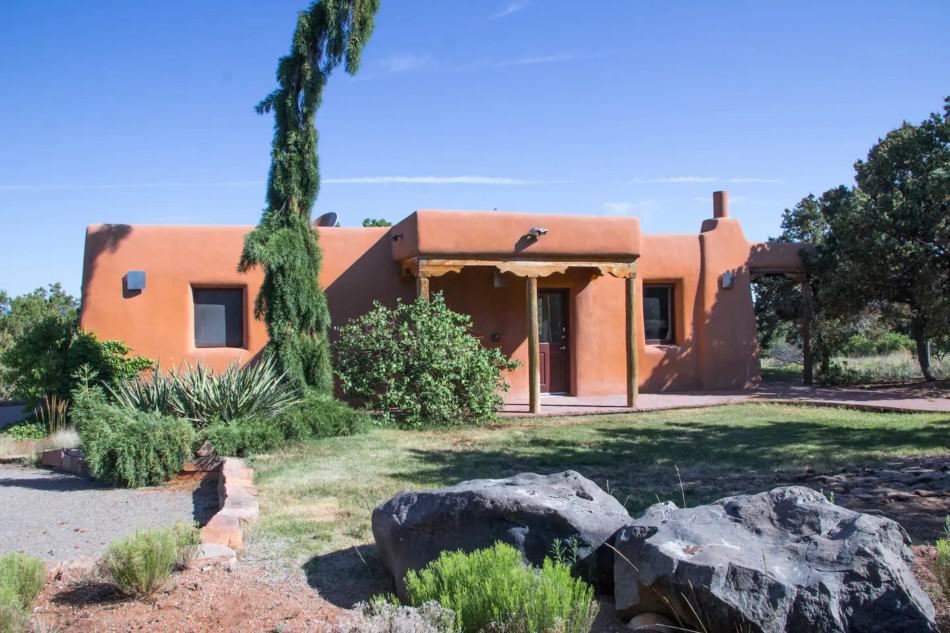 The casita has two separate bedrooms with queen sized beds, one bathroom, a large kitchen, and a living room with a queen sofa bed. It has its own washer and dryer, private lawn and garden space which guests can also fully enjoy.
Gorgeous Casita with Private Tub
This stunning and quiet casita with a private hot tub and country feels in Santa Fe is a favorite among tourists. In this airbnb, they have everything that you could possibly need for a relaxing vacation. The location is very peaceful, quiet, and comfortable, thus giving you that much deserved break.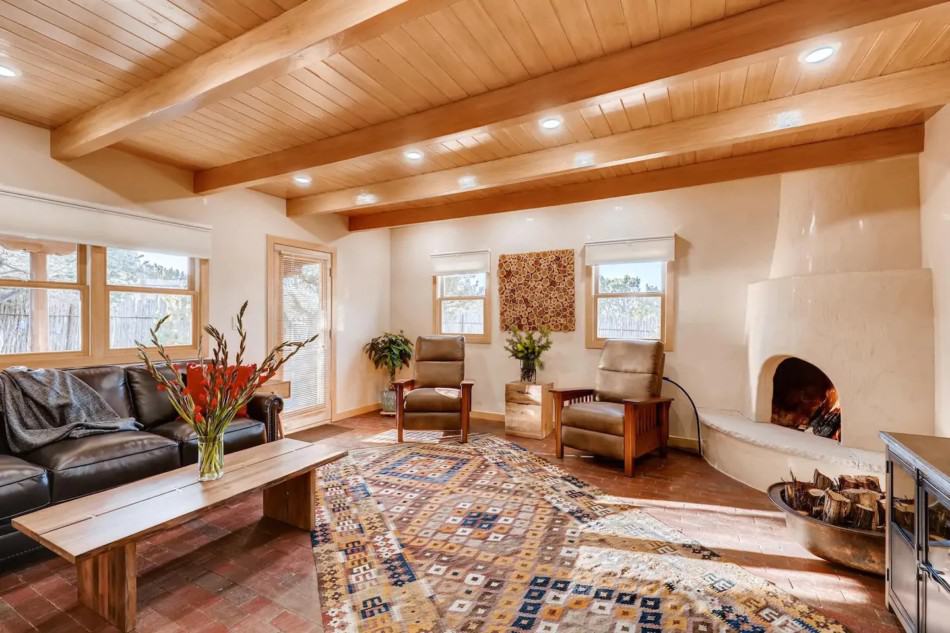 The room is equipped with full gourmet kitchen with all the utensils needed, HD Smart TVs with cable and premium channels, high-speed wireless internet, and a lot more. And there is a Tesla charger available inside the property as well as an RV parking.
Mid-town Cottage with Private Garden
This lovely cottage in Santa Fe is very stylish and comfortable. The whole place looks like it has been carefully put together and each space is beautifully designed to make your stay a very memorable one.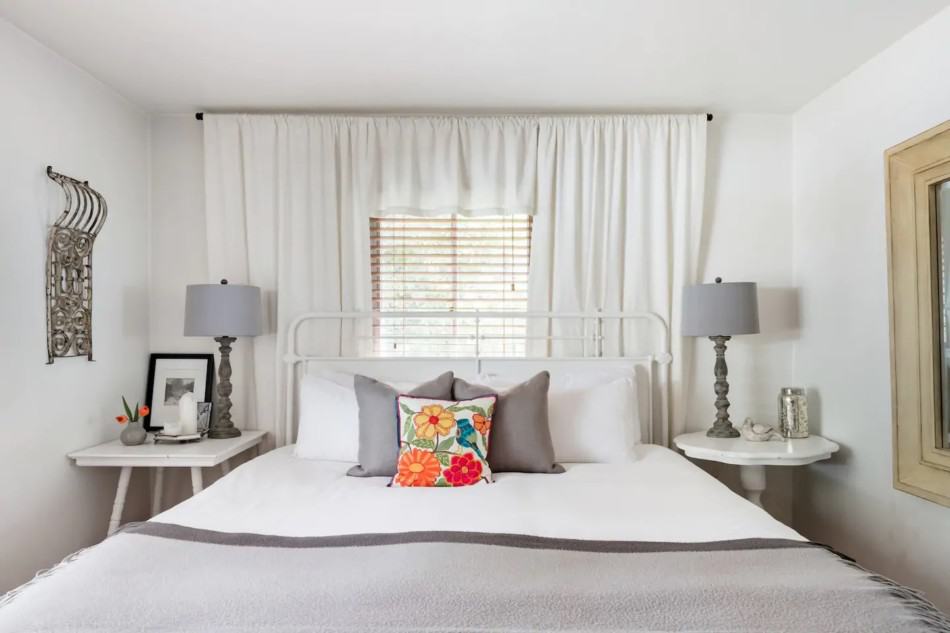 The decor and amenities include exposed wood-beam ceiling, pink refrigerator, and shabby-chic kitchen table. Guests can do self check-in and there is a free parking on premises.
This place is perfect for anyone who wishes to have a relaxing moment alone or a romantic getaway with a loved one.
Stunning Creekside Hideaway
Nestled in the heart of Santa Fe is this stunning home that can be used for family vacations, quiet getaways, or any type of stay. This beautiful home has an area for barbecuing, an amazing ridge with a full view, and is just steps away from the trailhead of Windsor Trail.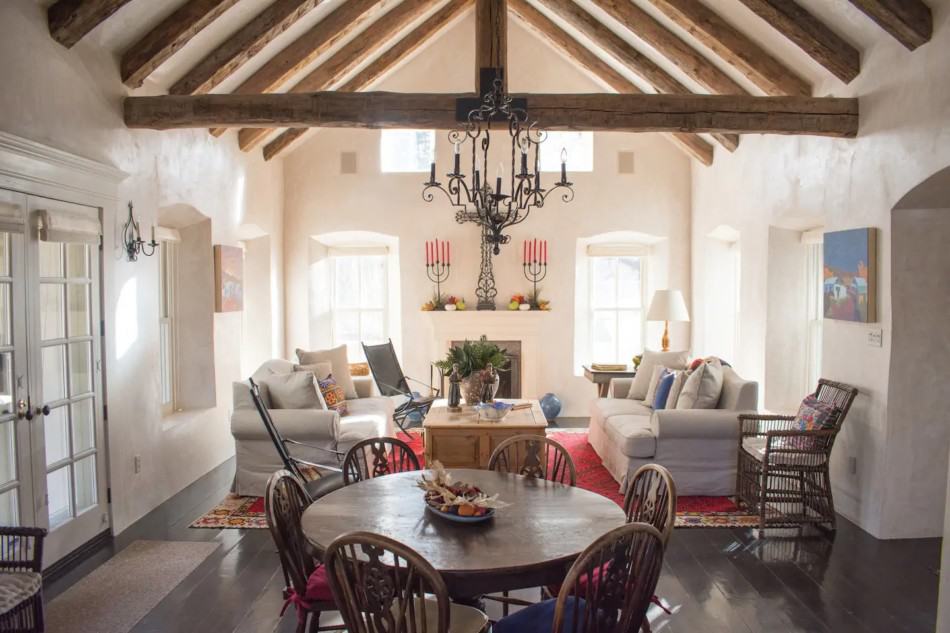 The house has two full bathrooms, TV room that contains a pull out couch with a memory foam bed, and enough parking space for two vehicles. And it can accommodate up to six guests inside this rustic home. This is really everything that you are looking for for your next Santa Fe getaway.
Modern Baca Railyard Trailhead Apartment
This modern and fully equipped apartment is set in a beautiful new industrial modern building in Santa Fe. The place has a super comfortable vibe and equipped with all the amenities that you need for your stay in the beautiful city of Santa Fe.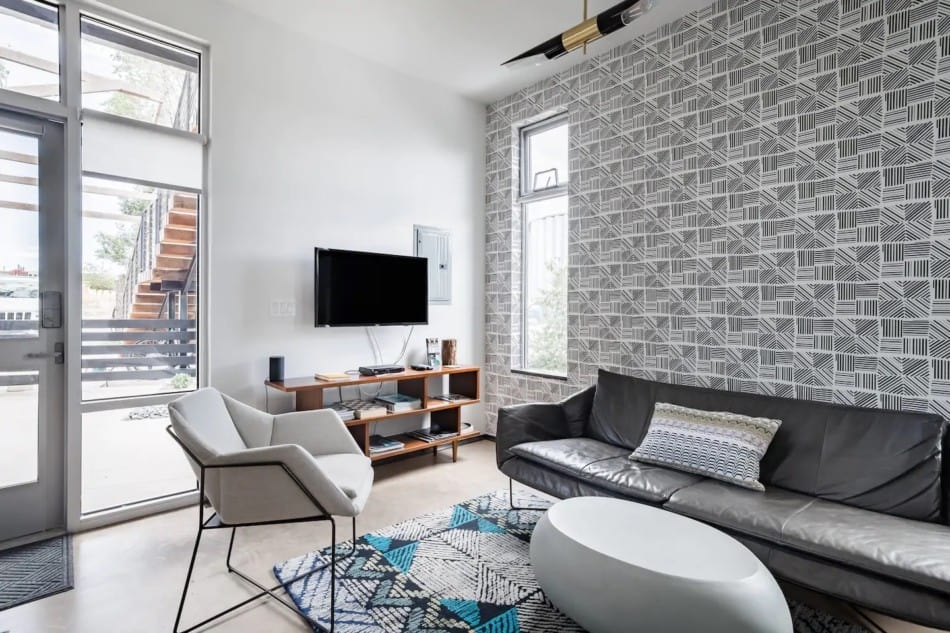 It provides easy access to a bike trail that takes you into town center, grocery stores, and the Plaza. There is a nearby restaurant in the place called Cafecito where you can enjoy a sumptuous meal.
This is a great place if you are looking for a modern ambience in the historic city of Santa Fe.
Dream House in the Hills on a Large Santa Fe Private Lot
This dream house in the hills is one of the romantic places that you could stay in Santa Fe. The place is so gorgeous and a perfect retreat in Santa Fe.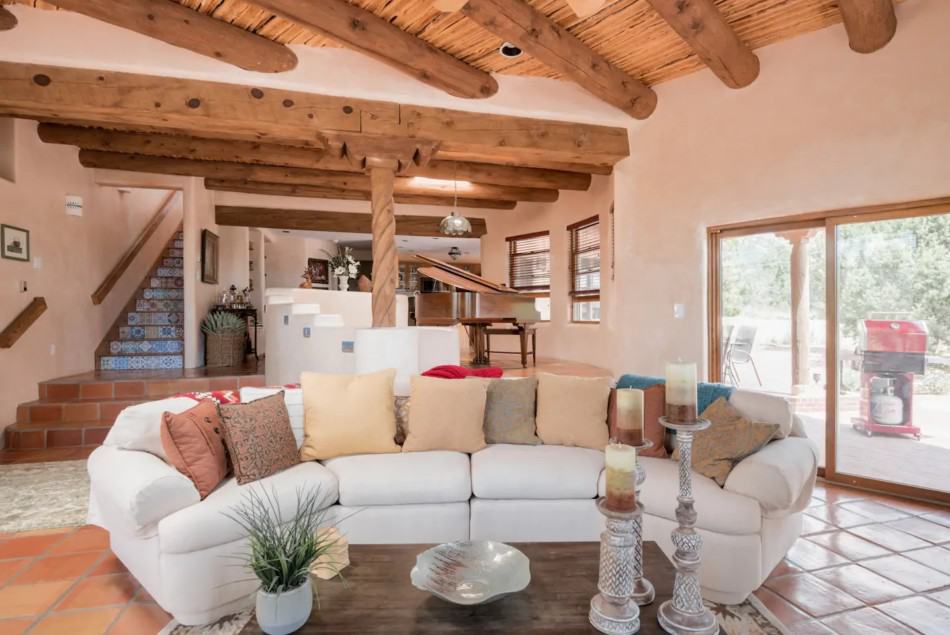 You will instantly fall in love with the balconies and courtyard because it provides beautiful views of Santa Fe while sipping your coffee or tea. The decor is fantastic, the couch is large enough for the whole family and the fireplace would make your evenings cozier.
Even though the house is tucked away in the hills, it still gives easy access to Santa Fe. This is a fantastic place for family getaways and you would definitely want to live in it forever.
Love Shack II
This casita is a cozy, two-story log cabin that you would never thought that it still exists in Santa Fe. It provides great access to downtown Santa Fe and it is a great place for hiking, cycling, and star gazing.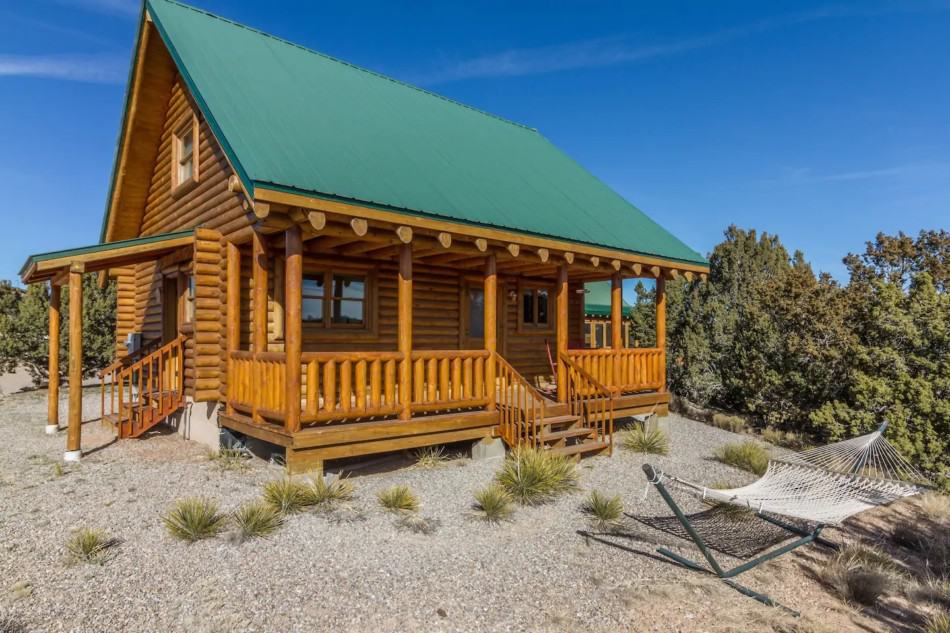 The cabin is equipped with a stove, microwave, refrigerator, and coffee maker. And you don't need to go to the grocery store for your coffee, tea, and light breakfast items because the host has already provided it for you.
And what you will love about this place is that it is a great place for stargazing. There are not streetlights in the area which will make you treasure the night sky. It provides great access to some hiking and biking trails in the area like the La Tierra Trail System, which is a world-c;ass mountain bike area.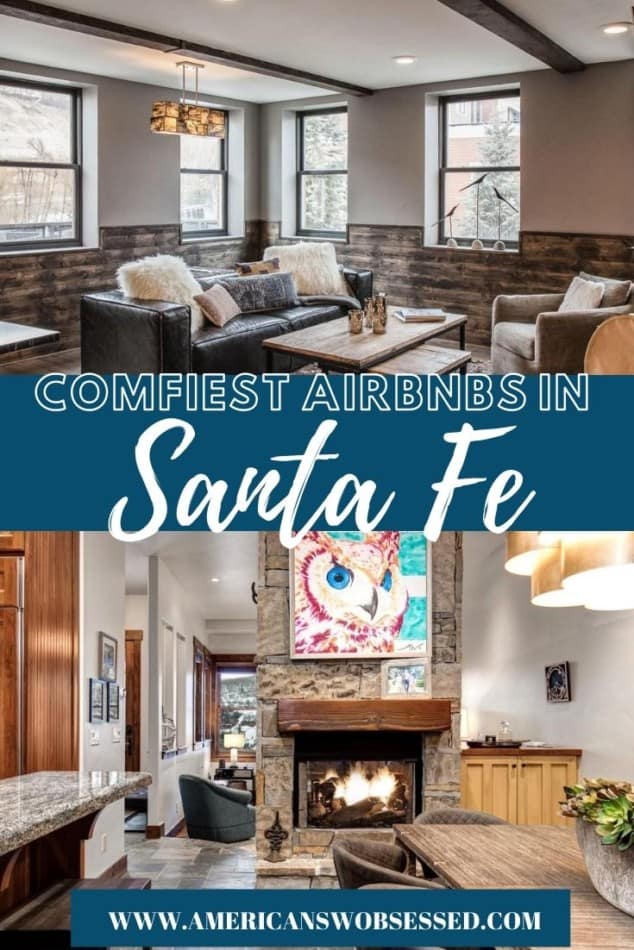 Recent Posts