How to find the Best Airbnb in Utah – Tipis, Caves, Airstreams, and Domes
Best Airbnb in Utah: So you are visiting the Be – UTAH – ful and want to find the perfect Airbnb in Utah? You're in the right spot!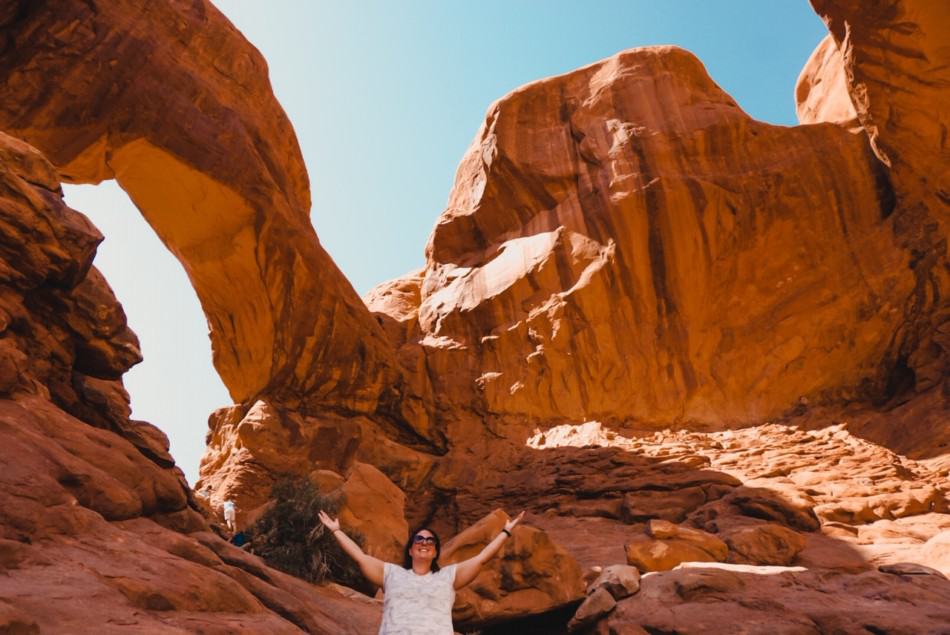 Whether you would like to stay in a tipi in Moab, an airstream in downtown Salt Lake, or a dome house in the desert this list has some truly unique experiences.
Each of the destinations listed have their own entire article on the best Airbnbs in that city so feel free to check out more places to stay and other Airbnbs in Utah.
I have articles for each of the major cities in Utah. If you are looking for more options feel free to check out these posts:
17 Best Airbnbs in Salt Lake City, Utah
15 Incredible Airbnbs Moab Utah
The Perfect Airbnbs in Park City, Utah
15 Incredible Airbnbs in St George Utah
15 Unique Airbnbs in Springdale, Utah – near Zion National Park
15 Best Airbnbs in Zion National Park
Thank you for supporting this website written by an American. This post may contain affiliate links. This means I earn a small commission on these links at no extra cost to you.
21 Unique Airbnbs in Utah for an epic experience!
BedrocK Homestead inside Escalante National Monument
This is the best Airbnb in Utah! This cave is located inside the Grand Staircase National Monument on 40 acres of farmland. This is perfect for those who want to unplug and stargaze.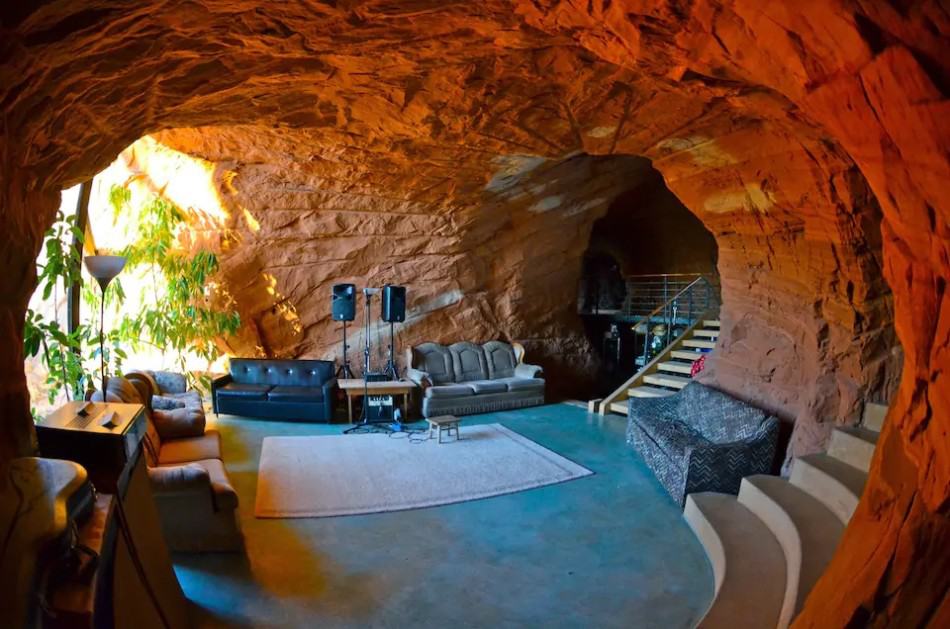 You can hike on top of the cave house to view the surrounding ranch and expansive slickrock views and awesome stars. This place is the coolest, amazing, and truly unique oasis hidden in the southern desert of Utah.
Guests have the entire west wing to themselves with a private bathroom and balcony. The kitchen and common rooms are spacious and shared. The jam room and living room include 4 couches.
The Art Cottage at Historic Baldwin Radio Factory – Salt Lake City
Price:
Guests: 4
Bedrooms: 1
If you are seeking a charming and artsy stay while still looking for fun and adventurous things to do in Salt Lake City, the Art Cottage is perfect for you. You'll be at ease while staying here because of its convenient location. It is very close to some ski resorts and just a few steps away from a park, cafe, yoga studio, and library.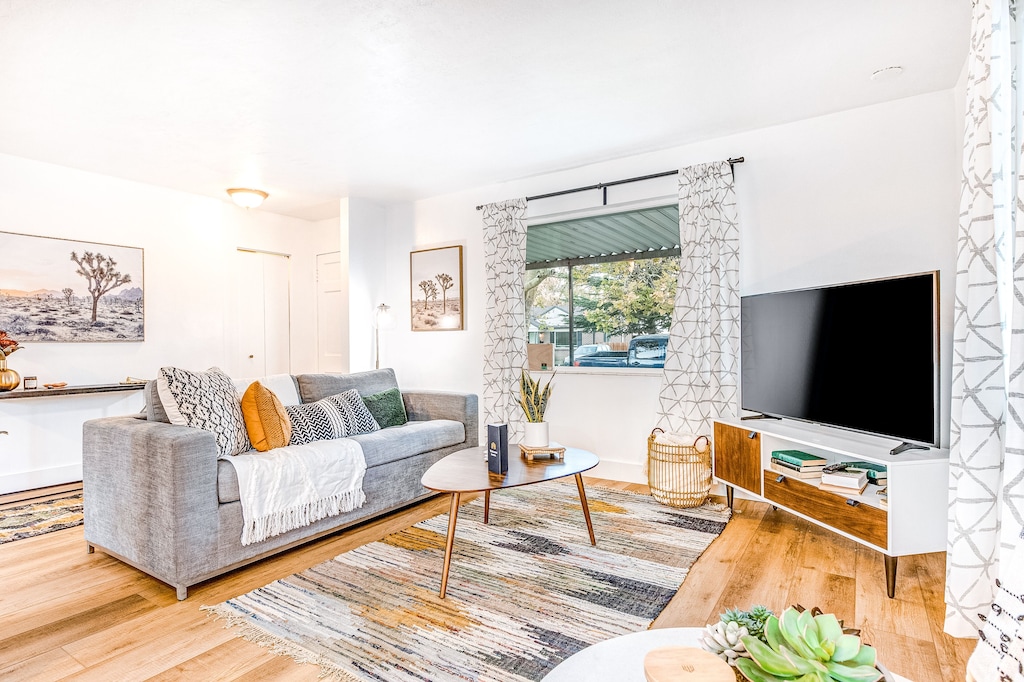 This recently remodeled tiny cottage used to be an artist studio for painters and musicians but this is now exclusively used as an airbnb. There are 2 beds available inside that can let 4 people sleep comfortably on it. And some of the amenities include a kitchen, indoor fireplace, laptop-friendly workspace, and more.
The host is also excellent and easy to reach out and he would even offer plenty of great advice on what to do in Salt Lake City.
Modern 2-Bedroom Home in the Historic DistrictSalt Lake City
Guests: 2
Bedrooms: 1
This modern two Bedroom home is for people who value a high standard of cleanliness and a carefully thought space. It is a very compact and stylish space that is also spotlessly clean, well organized, and full of amenities. It has one bed only good for singles or couples and the unit is located on the ground floor.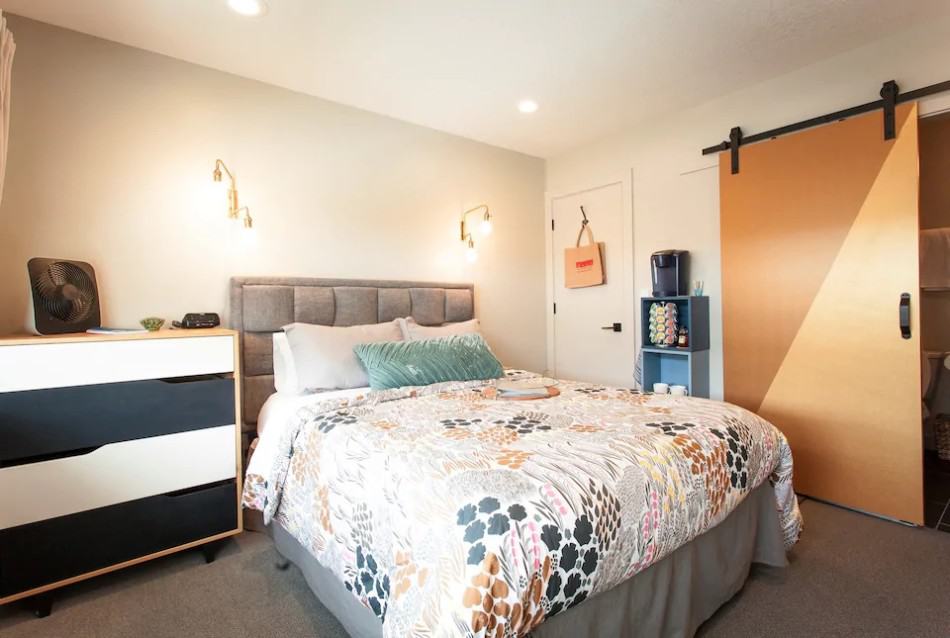 Even though there is no kitchen available in the studio, the location of Studio B is very great because you can just walk to many coffee shops, restaurants, taverns, and corner markets in the area. This is also an excellent place to stay if you are a Sundance Film Festival goer because it is very close to all SLC film fest venues.
Ideal location near downtown, airport, canyons & across from Sugarhouse ParkSalt Lake City
Guests: 4
Bedrooms: 1
This super cute and outstanding apartment has the most stunning views of Salt Lake City and the views can be enjoyed both outside or inside. The location is also very close to miles of trails and you would definitely be in awe of Salt Lake City at the same time.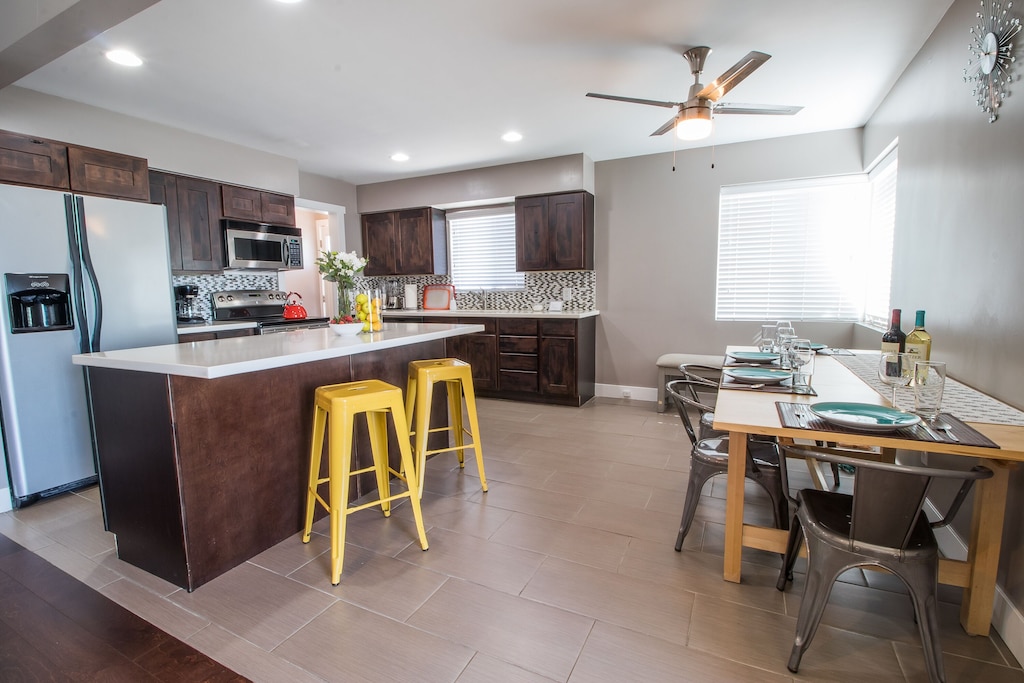 The entire place feels so private and it is loaded with amenities that you need for a great stay such as a full kitchen with free coffee and tea, queen size bed, closet, large and comfortable couch, and many more. And you will be encountering two amazing hosts that are very quick to respond and would even give a complimentary bottle of wine and some snacks to welcome you.
Sugarhouse. If you know Salt Lake, you know that this is the hottest, most centrally located neighborhood in the valley. Walking distance to great restaurants, a half-mile to the freeway, 15 min to the SLC airport, 10 min to downtown or the University of Utah, and your favorite ski resort is less than 30 minute away.
Enchanting SLC Home near Downtown & Ski ResortsSalt Lake City
Guests: 8
Bedrooms: 4
Wonderful hosts, exclusive use of a gorgeous pool, clean towels, and a comfy bed – these are some of the many great things that you will experience while staying in this quaint cottage in Salt Lake City.
The place is also very private and serene and the yard outside is a cool place to unwind and enjoy nature. This is a great staycation place for the whole family as it features a private pool outside the door and a hot tub that both kids and adults will enjoy for a price that is totally reasonable and worth it.
Ski trip? Convention? Visiting family? 'Kensington Garden' home is the perfect base for your trip to Salt Lake! Downtown is just a few minutes away. World-class ski and recreation destinations are a short drive up the canyons. After a hard day of work or play, return to this enchanting home-away and soak in the hot tub in the lush, private backyard while your group's chef prepares your dinner in the well-stocked kitchen. This is the place to rest and relax in comfort and style.
Private Designer Home+Fully Fenced Yard+Walk to Downtown+Gazebo w Kitchen IslandSalt Lake City
Guests: 10
Bedrooms: 5
Turn your childhood dreams into a reality by staying in this beautiful and rustic treehouse with great linens and modern conveniences. And even though this is a tiny treehouse, it is complete with basic amenities such as a TV, refrigerator, microwave, iron, and more. There is also a private patio and lounging chairs where you can relax while enjoying nature.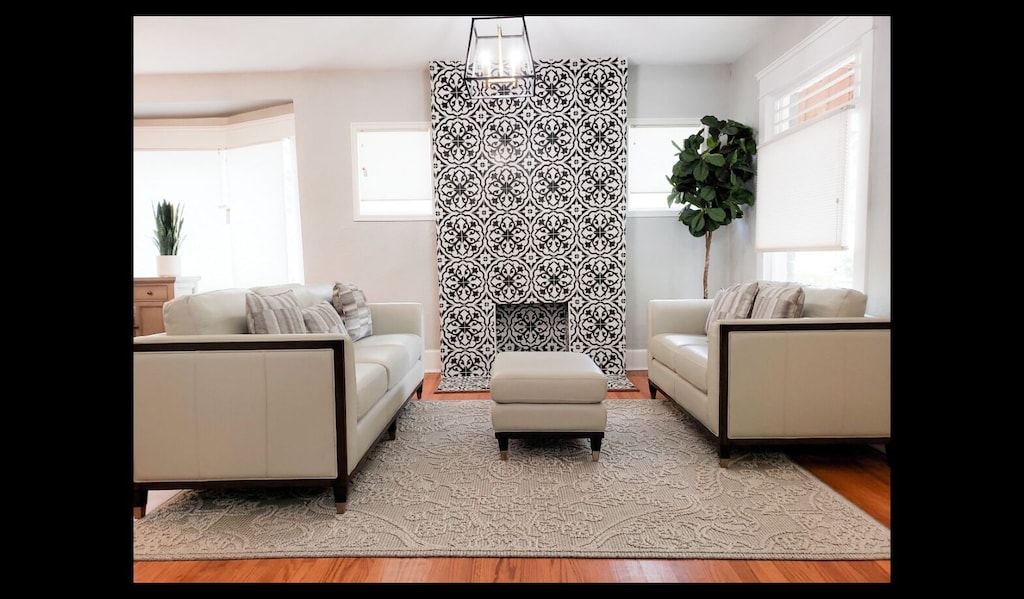 And what this property boasts the absolute best downtown Salt Lake City location. This is a fully updated bright and historic 4 bedroom 2 full bath one of a kind Marmalade jewel with easy airport and resort access. This property has been lovingly updated for comfortable modern living. This is a private stand alone home. Don't be fooled a by listings that may be twin or shared homes especially if there are no or limited exterior photos. This property is elegant and updated both in terms of its interior and exterior and is guaranteed to impress any traveler.
Original hardwood floors, moldings, stain glass, and other characteristics have been preserved and complemented with new high end improvements, including a new kitchen, new bathrooms plus much more. The property enjoys large windows to maximize natural light throughout its spacious floorplan. There is a large fully fenced back yard perfect for furry friends.
Old Town Luxury Home with Mountain View & Rooftop Hot Tub – Park City
Price:
Guests: 12
Bedroom: 4
This charming and contemporary house is perfect to share with family or friends who are longing to have a great and relaxing vacation in Park City, Utah.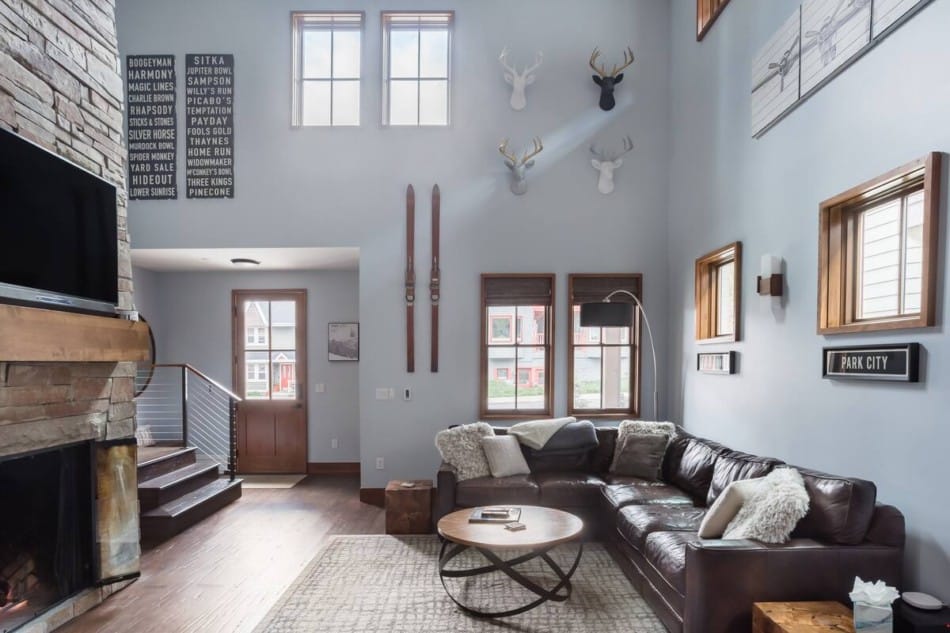 The main floor of the house is warm and well-timbered space and it features a gourmet kitchen and a living room with a rare wood-burning stone fireplace. And if you want to enjoy the mountain views from the house, you can head to the rooftop that has a ho tub and fire table lounge area perfect for get-together with the whole family or friends.
This spacious and luxurious home has a total of 4 bedrooms with 7 beds that can let 12 people sleep comfortably. Everything about this place is just perfect and amazing. The location and quality of comfort that you will experience are exceptional for a price that is totally worth it.
Dreamy Treehouse Above Park City, Utah
Price:
Guests: 2
Bedroom: 1
Most kids (including those of you reading this) have dreamed of living in a treehouse at least once in their lives and now is the time to turn that dream into reality by booking this extraordinary treehouse in Park City. This beautiful treehouse is situated 8,000 feet and embraced by a 200 year old fir.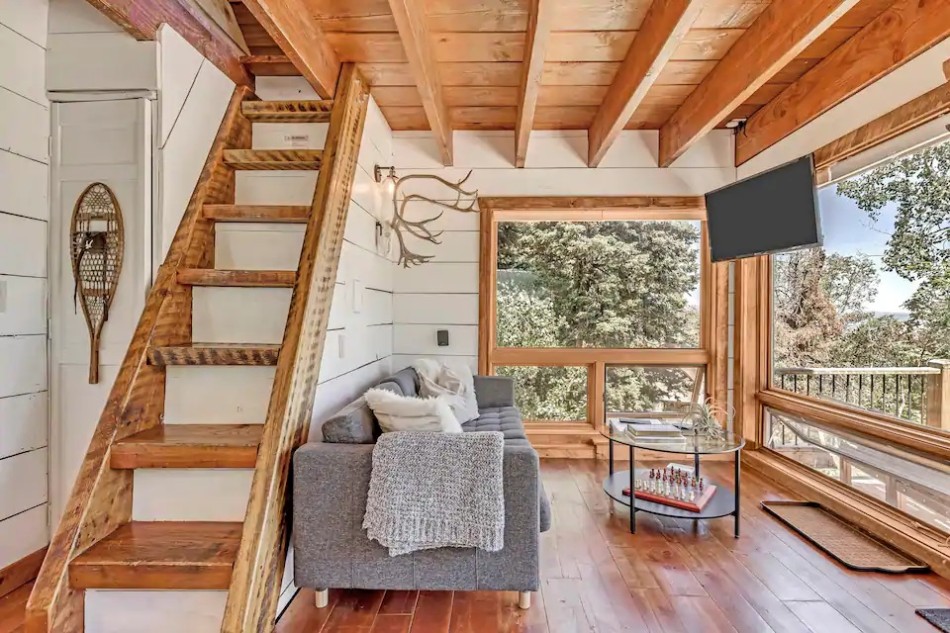 This treehouse features a lofted bedroom with skylight, kitchen, hot-water bathroom, and a main room with 180-degrees glass windows and large deck. In addition to that, it is also complete with amenities that you'll need for a comfortable stay such as an apartment-style kitchen with mini fridge, essential supplies and cookware, single induction stove top, microwave, and more. You can also spend your time unwinding and watching TV, DVD, or stream Netflix/Hulu/HBO.
Staying in this tree house would definitely be a dream come true and it can fit two guests inside.
Urban Chic Mountain Base Apartment with Balconies – Park City
Price:
Guests: 8
Bedroom: 2
This urban chic apartment with balconies has an ambiance of a resort-like accommodation. It showcases rustic accents, a cozy fireplace, chic furnishings, and neutral tones.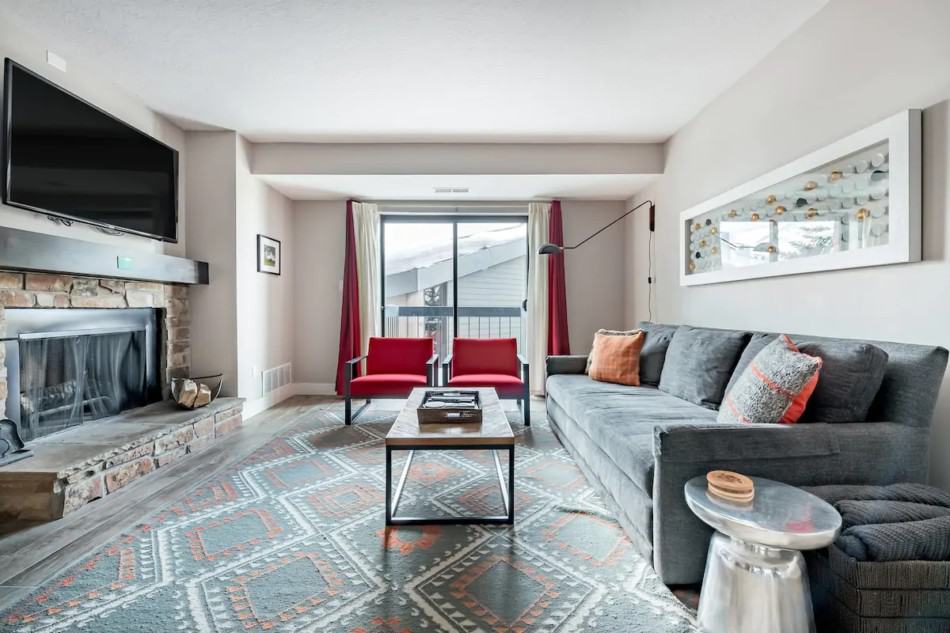 It has 2 bedrooms with 3 beds and it can accommodate up to 8 guests inside. Plus, you can have access to the shared amenities such as a gym, hot tub, sauna, and an outdoor heated pool. It is also centrally located and very close to everything you might be needing. This is a highly recommended place for big groups and big families.
Inviting and Homey Residence – Park City
Price:
Guests: 6
Bedroom: 2
If you are looking for a lovely place with very nice touches and is in a great location, this is a perfect choice for you. It is complete with 2 bedrooms, 2 bathrooms, living area, dining room, full kitchen, outdoor space, and indoor fireplace.
Everything about this place is so homey, And you can just walk or ride a bus going downtown in case you need something to buy. Plus, you will be meeting two lovely hosts who are not just helpful but also excellent hosts.
Trendy Designer Townhouse with Hot Tub – Park City
Price:
Guests: 8
Bedroom: 3
This trendy designer townhouse is set in Park City and just within walking distance from Main Street's array of restaurants, shops, and art galleries. This is a great place to recharge after a day on the slopes and feel the warmth beside a rustic stone fireplace in the airy living room with mezzanine ceilings and exposed wood beams.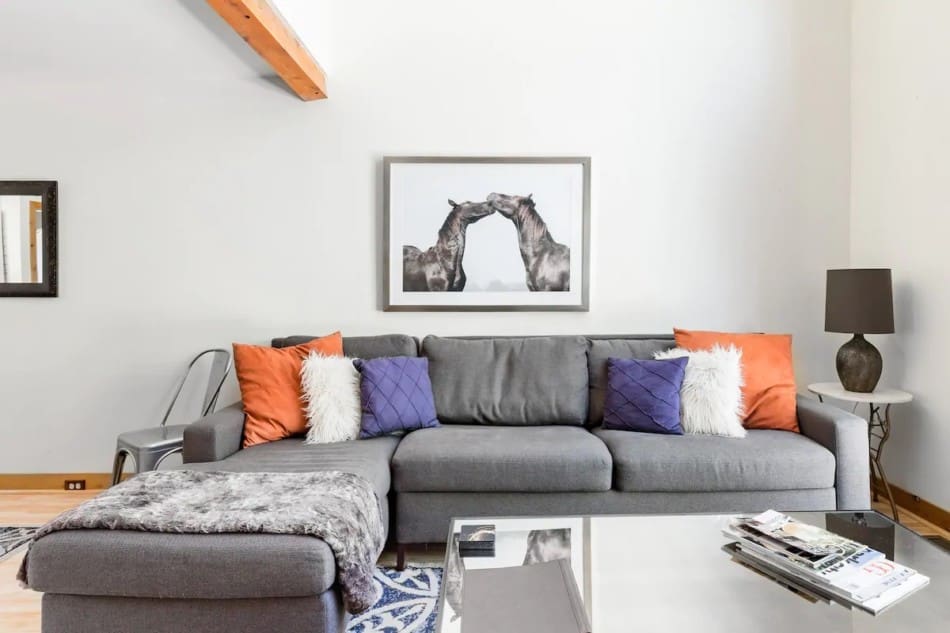 The townhouse has a total of 3 bedrooms and 3 beds good for 8 guests. And even though the host won't be on the property, they would be available for anything you need during your stay. 
Moab Digs Contemporary Rustic Apartment – Moab
Moab Digs is a very clean, well-appointed apartment that is within close proximity to some restaurants, shops, and parks in the area. It is a fun apartment with an industrial-chic design and it really shows that the host has put thought and care into it.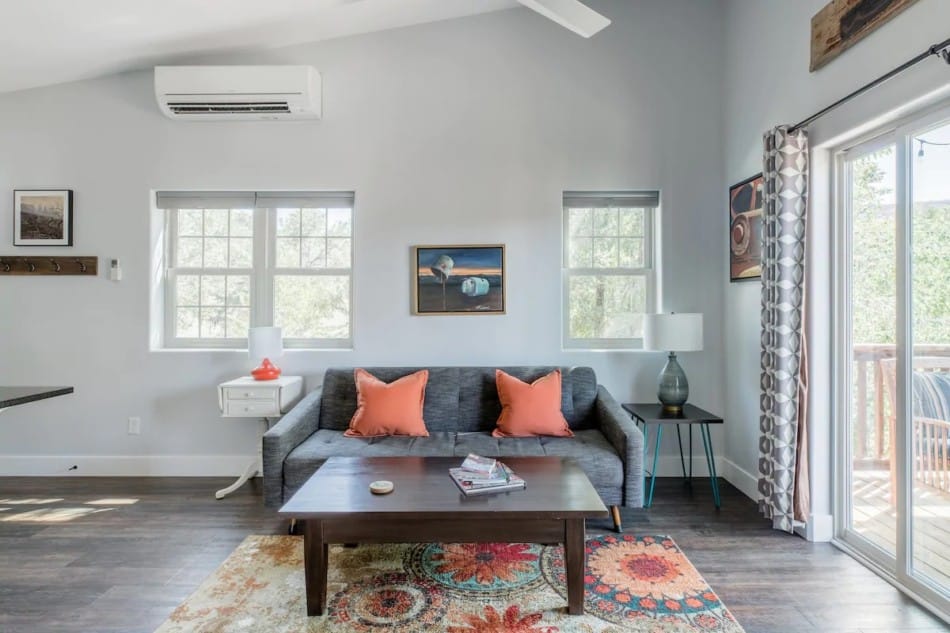 The interiors have copper colors, wooden textures, and some local art pieces that can be found throughout the apartment. It has a stunning patio outside with seating areas where you can grill some BBQ at night or just lounge in the area and drink coffee.
Although this is on a pricier side, it is still a great and romantic place good for 2 people and the hosts are very friendly and thoughtful and would go above just to make their guests feel comfortable.
Moab Oliver House Suite # 1– Moab
Oliver House is a newly built private suite situated in a very small and private neighborhood within one mile of downtown Moab. It is close enough to the busy Moab business district but far enough away from the bustling noise.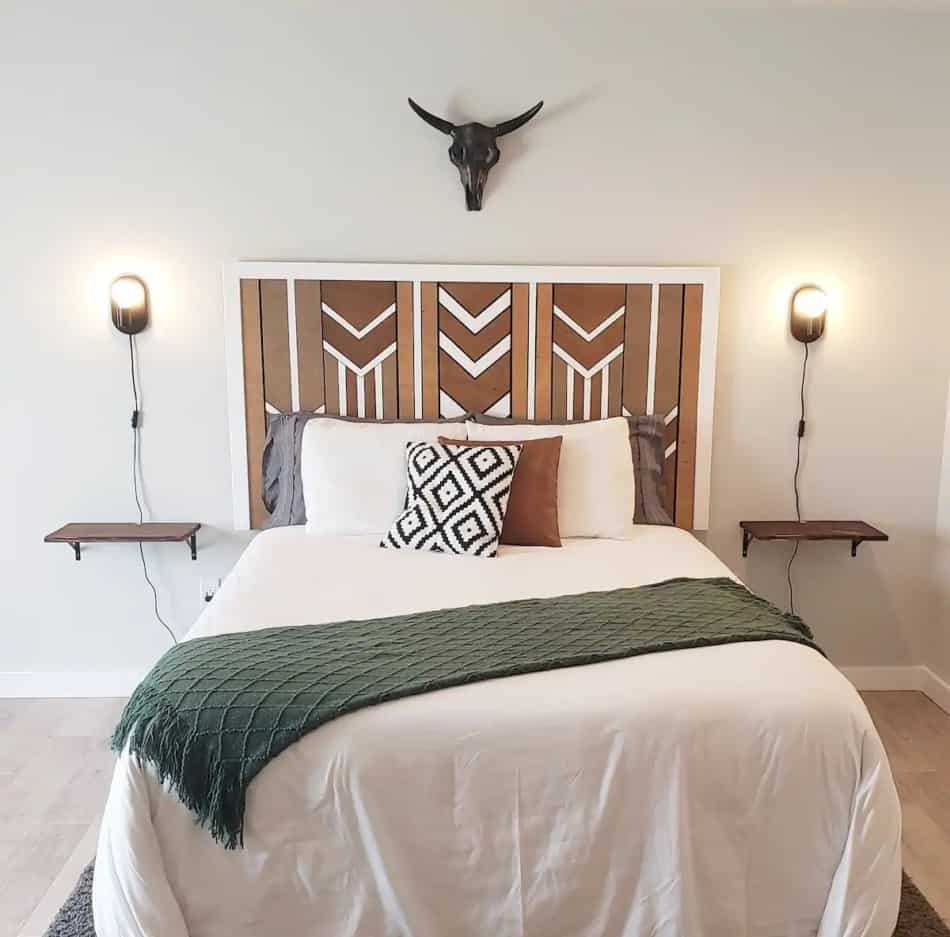 This suite has a personal wood deck area, private bathroom, kitchenette, living area, and one bedroom with two beds good for 4 guests. And what makes this place so special is that there are trees in the yard where you can pick some fresh grapes from vines along the fence. You can also play with their dog Tank but make sure not to let him outside of the gate.
Honestly, the pictures do not give justice how beautiful this place is. It is very comfortable and it has everything you need for a relaxing weekend getaway in Moab.
Brand New One-Bedroom Condo – Moab
This brand new 1 bedroom 1 bath condo is ideal for couples, friends, and outdoor junkies out there. It features large windows that let the natural light come in so you can enjoy the beautiful sun the whole day. You can also cook in the fully-stocked kitchen.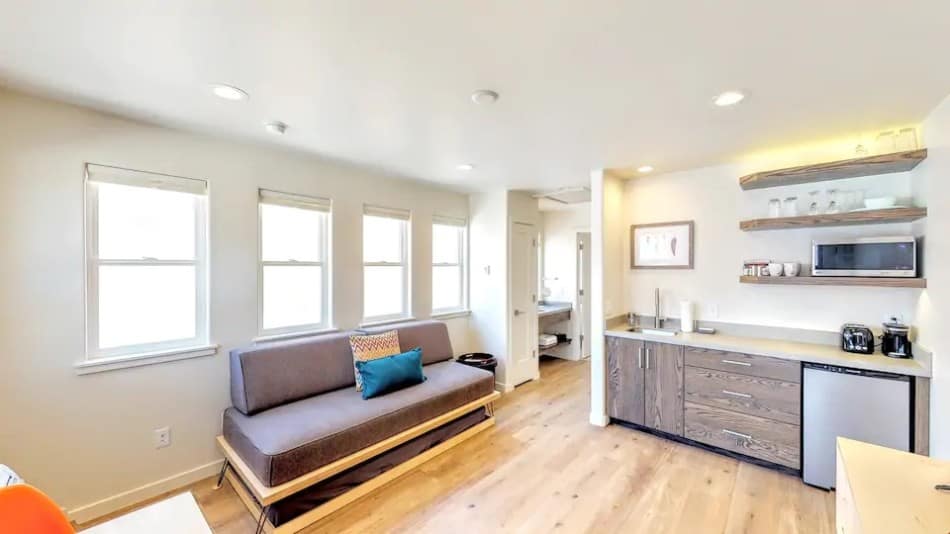 And although the unit is small and good for 4 guests, it is very clean, cozy, and stylish. Plus, it is just right off of Main Street so it's very convenient to go to the town to buy food or go shopping.
The Moab Sweet Suite – Moab
The Moab Sweet is a small yet cozy 1 bedroom suite located just 4 miles south of Moab, Utah. It is very close to town, Arches National, and Canyonlands National Park in case you wanna explore these places. This is good for two people at a very cheap price for every night of stay.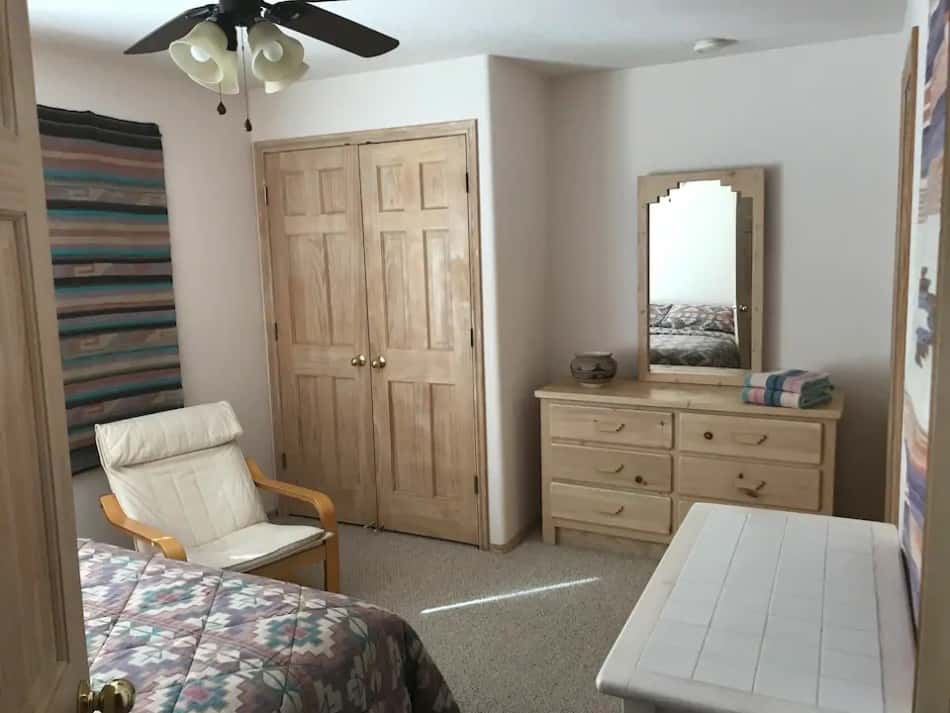 This Sweet Suite features a double bed, private ensuite bath, private entrance, refrigerator, microwave, coffee maker, and wifi. Also included are some extrea like toiletries, hair dryer, kitchen supplies, extra pillows, towels, and a large closet and dresser. And in case you need something that is not on the available amenities, you can just ask anything from the host and they would be happy to loan or provide you if they can.
Cheerful Desert Retreat – Moab
This townhouse lets you enjoy the comforts of home after a day of exploring the beautiful city of Moab.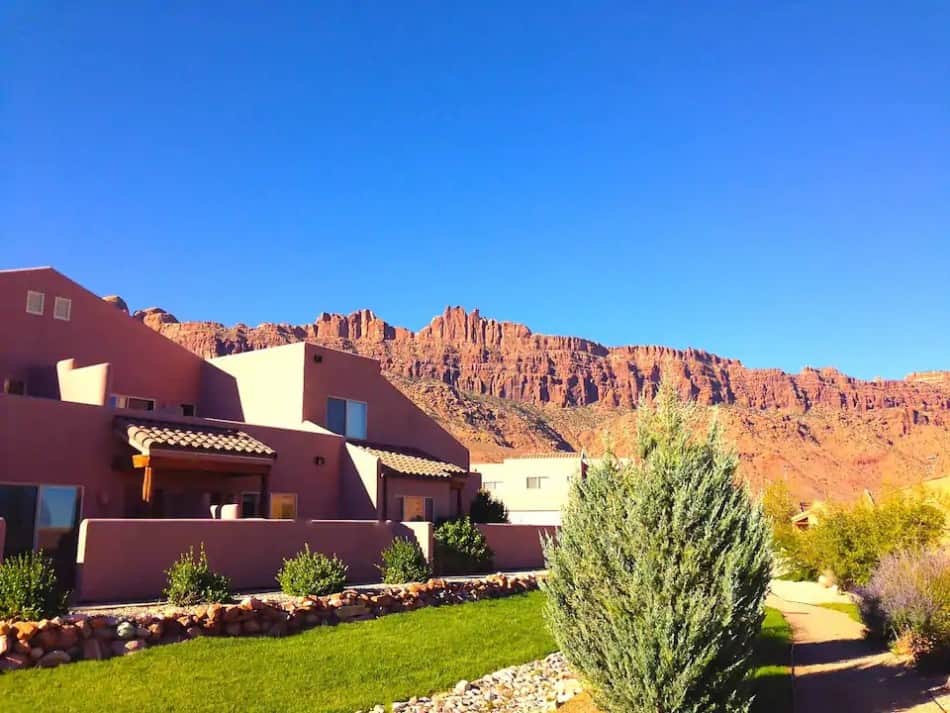 The house has a very beautiful and unique design that features 3 bedrooms with 4 beds that can accommodate 6 guests. The kitchen, on the other hand, is fully equipped with basic things that you need for cooking. Plus, it is very close to some restaurants in Moab in case you want to splurge on some good food.
The property has also a designated garage to park your cars, as well as a private master patio where you can drink cocktails while watching the stars at night.
The house has a very beautiful and unique design that features 3 bedrooms with 4 beds that can accommodate 6 guests. The kitchen, on the other hand, is fully equipped with basic things that you need for cooking. Plus, it is very close to some restaurants in Moab in case you want to splurge on some good food.
The property has also a designated garage to park your cars, as well as a private master patio where you can drink cocktails while watching the stars at night.
The Juniper at Watchman Villas in Zion Canyon – Springdale
Guests: 4
Bedroom: 1
The Juniper at Watchman Villas is a well-equipped 1 bedroom condo with all the comforts of an 850 square foot home. The layout of the house features an open concept with a full kitchen, dining table, living area, and writing desk. It also has a private balcony area that lets you enjoy uninterrupted views of Zion National Park.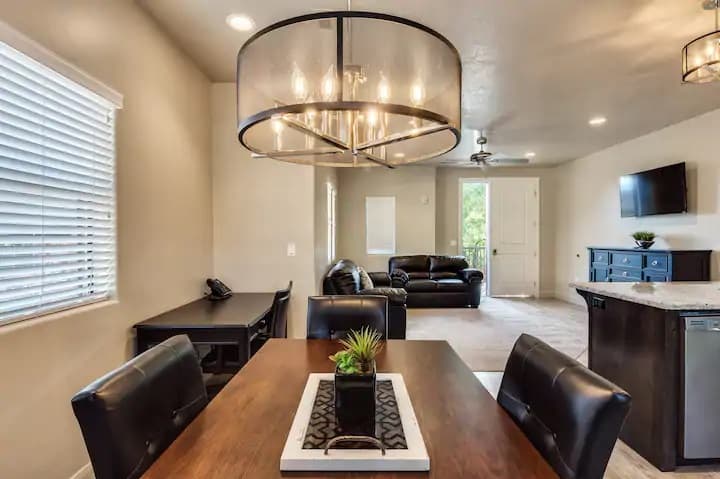 In terms of location, this is a great home base if you want to explore Zion because it is just about a mile away from the entrance of the park. It is also very close to restaurants and business districts. You will definitely love and enjoy staying at this beautiful and spacious house.
Harvest B&B Entire Guest Suite– Springdale
Guests: 2
Bedroom: 1
If you are looking for a premier bed and breakfast lodge close to Zion, the Harvest Lodge is the perfect place to stay. The moment you walk into the property, prepare to leave all your worries behind and just enjoy the beautiful scenery that this B&B can offer. This B&B features rustic-elegant suites, a comfortable queen size bed, and well-equipped kitchenette that will make your stay.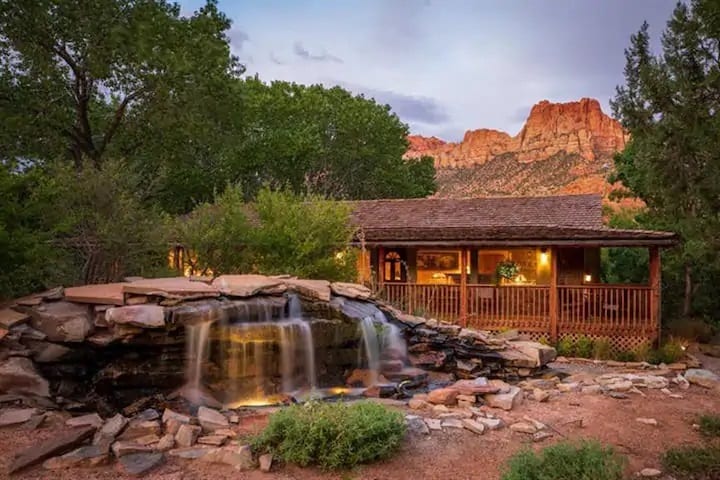 The property is situated on the riverside and it is surrounded by trees and several beautiful landscapes. And you'll fall in love with their spacious grounds that have a hot tub, a riverside patio with fire-pit, organically grown trees, and chair swings for reading and relaxing.
Stand Alone Charming Historic Cottage – Springdale
Guests: 3
Bedroom: 1
One of the simplest yet charming airbnb rentals that you can book is this stand alone historic cottage that is located on the Main Street in the heart of Springdale. It is a very pleasant place perfect for couples, three adults, or a couple with one or two kid.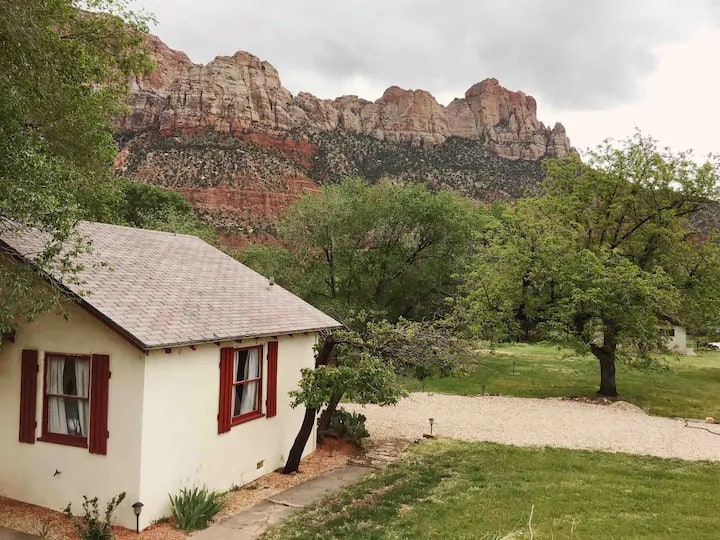 This cottage is furnished with one bedroom, one bath with tub and shower head, spacious living room, and a cozy kitchen with new appliances and countertop. And the property is located in a beautiful wilderness that allows you to explore the place with privacy and tranquility.
Nama-Stay Suites – Springdale
Guests: 2
Bedroom: 1
Nestled next to canyon views in a zen-inspired living space, Nama-Stay Suites is a brand new guesthouse that will serve as your sanctuary space during your visit in Springdale. In fact, this is one of the most highly rated airbnbs in Springdale because of its one-of-a-kind comfort and convenience.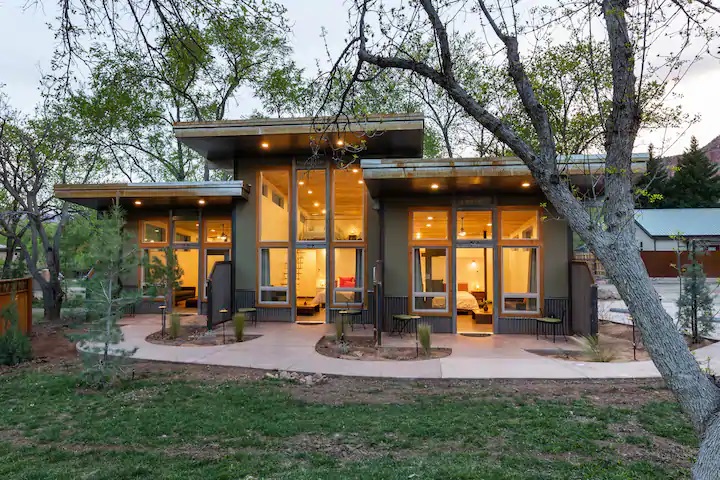 It has a beautiful spacious zen interior with high wooden ceilings that are elegant and very luxurious. The suite room has a luxurious shower, kitchenette, refrigerator, AC, and a full king size bed. You will also have an own private patio and parking lot.
Luxury Zion Home with a Private Hot Tub – Hurricane
Guests: 4
Bedroom: 2
Avoid the noisy crowds in Springdale and book this private luxurious Zion Home in Hurricane that ensures a clean and enjoyable space for you to stay. This house was originally built in 1940 and it took 2 years to convert this home into a luxurious space for guests to enjoy. Although it is 20 miles away from Zion National Park, this house still has the best location because you can easily explore other sights in the area such as the Bryce Canyon, Antelope Canyon, Grand Canyon, and more.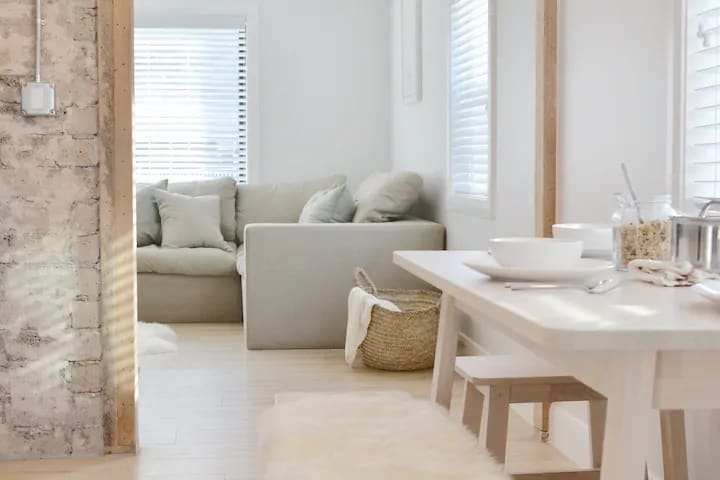 The design of the house is ideal for solo travelers or a group of four and you can have full access to all areas of the property. Everything about this place is very clean and gives a relaxing ambiance. The location is perfect too with a lot of local restaurants, stores, and gas stations nearby.
Zion's PLAY-cation TownHome with a VIEW– Hurricane
Guests: 2
Bedroom: 1
Couples and solo travelers will instantly love this brand new Zion's PLAY-cation TownHome with a VIEW that is right next to the park with full views from every corner of the room. This place has all the comforts of home with the best possible location, just 3 minutes away to the national park entrance.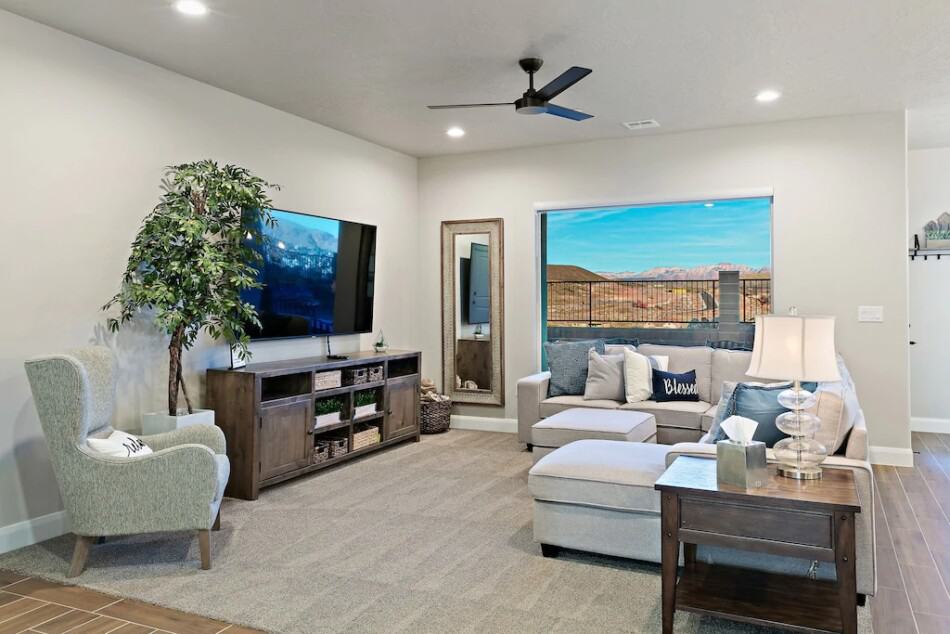 On the lower level of the building is a brand new boutique coffee shop where you can have your daily dose of caffeine. And if you are curious if you will stay be able to enjoy your privacy, the host has ensured that the floor is insulated so that noise will not interfere with your stay. This place is worth recommending to anyone looking for a cute place to stay at Zion.
Luxury Zion Farmhouse | Huge Pool/Spa– Hurricane
Brand new townhouse that is your hub for exploring Southern Utah! This property is located only a short drive away from attractions such as Zion National Park and Sand Hollow & Quail Creek Reservoir.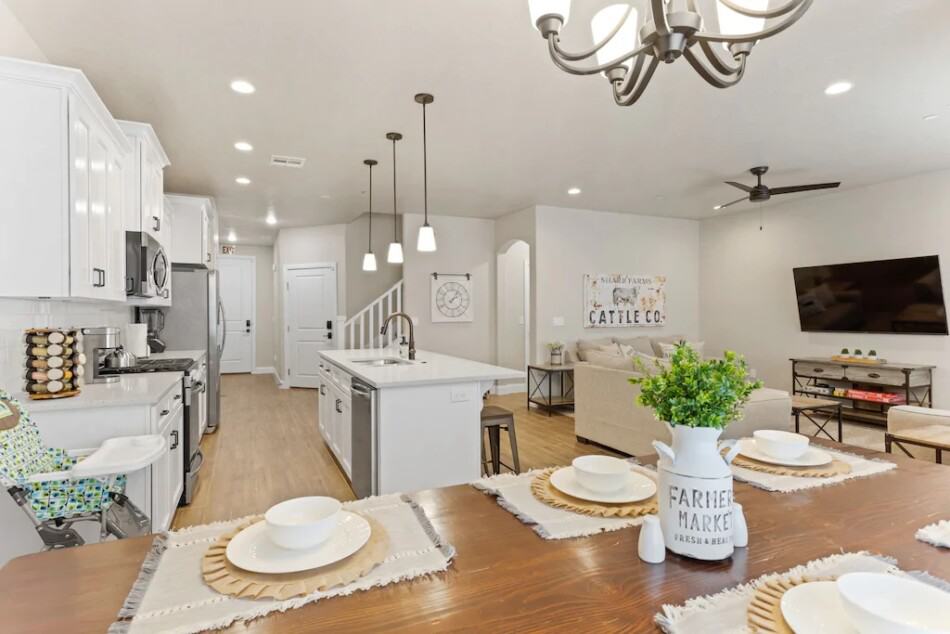 The majestic views of the Zion National Park and Pine Valley Mountain will remind you of all the reasons you want to keep coming back to this enchanted retreat! Tailor-made for large and small groups needing to get away and re-vitalize!
Cozy St. George Condo near Zion National Park – St George
Exploring the majestic Zion National Park will be easier for you by staying in this cozy one-bedroom condo in St. George. This luxurious and private condo is very close not only to Zion National Park but also to the famous attractions that St. George can offer.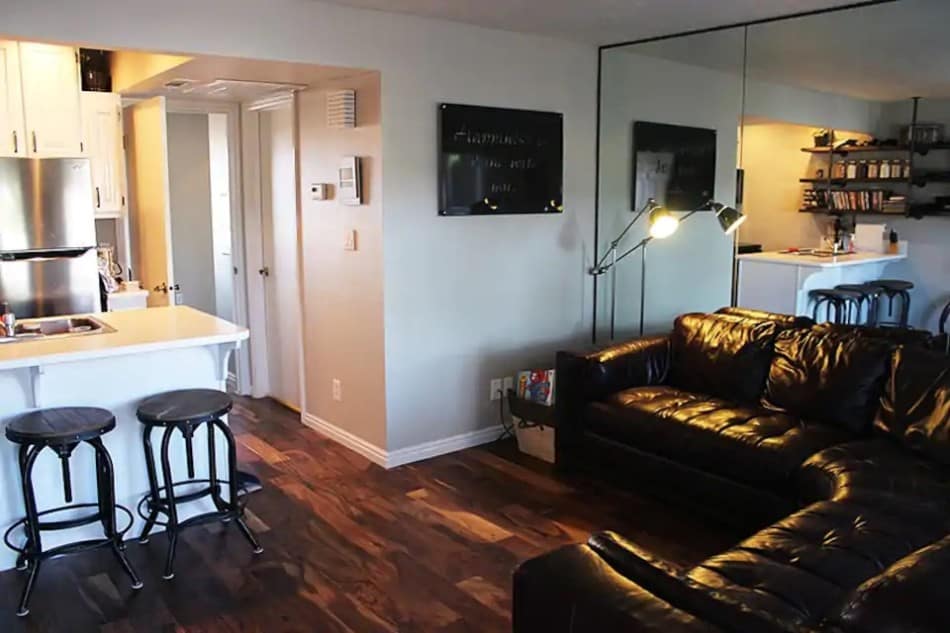 This condo unit has one bed and one bath and can accommodate up to 4 guests. The front room has a large and comfy leather couch and space for extra sleeping. There is also a huge that allows you to stream contents on Netflix, and a DVD players with many movies. The fully-stocked kitchen allows you to cook great meals for your family or friends.
And just a few steps from the condo, you can have full access to the Sports Village Clubhouse that features heated pools, hot tubs, playground, tennis court, basketball court, and more.
Comfy Condo in Sports Village– St George
This one-bedroom condo in Sports Village is perfect for singles or couples who want a little getaway in St. George. It is very close to Zion, Bryce, and Snow Canyon National Parks so it would be easier for you to explore the best sights in Utah.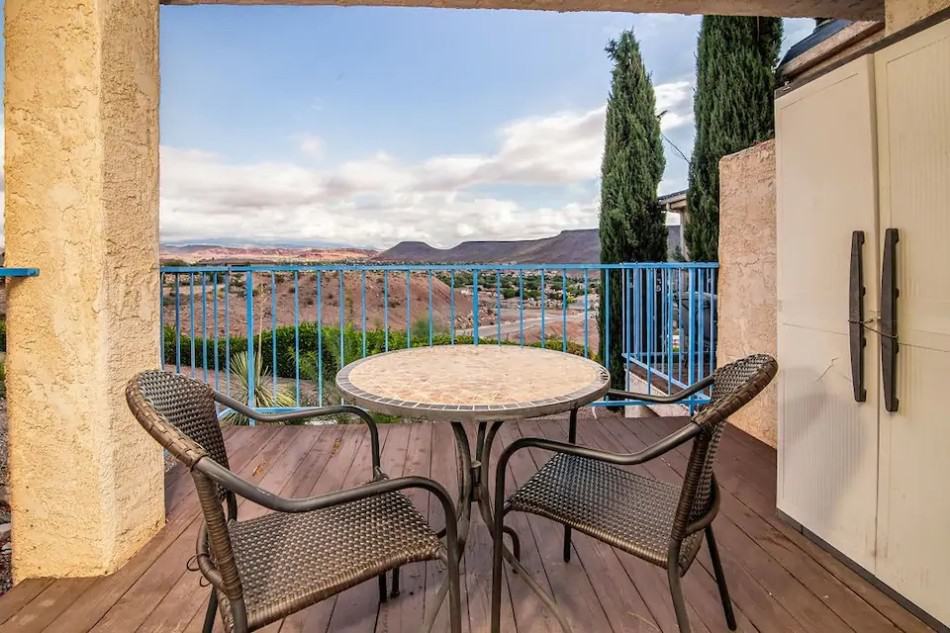 The condo is located on the corner with a private patio and there are no stairs to climb and no one above you so it's going to be a very private vacation. Inside the condo are a queen sized bed, a roomy kitchen, and a comfortable spa. You can also access the clubhouse which is just across the condo where you can play tennis, shuffleboard, racketball, pickleball, and a lot of other activities. This condo is also open for a nightly, weekly, or monthly stay.
Sunny St. George Condo in Sports Village – St George
This clean and quiet condo in Sports Village contains free wifi, two flat screen TVs, one bedroom, one bathroom, and a full kitchen that can fit up to 4 people inside. The interior is decorated nicely and it's a great place to regroup after a whole day of exploring the wonderful sights in St. George.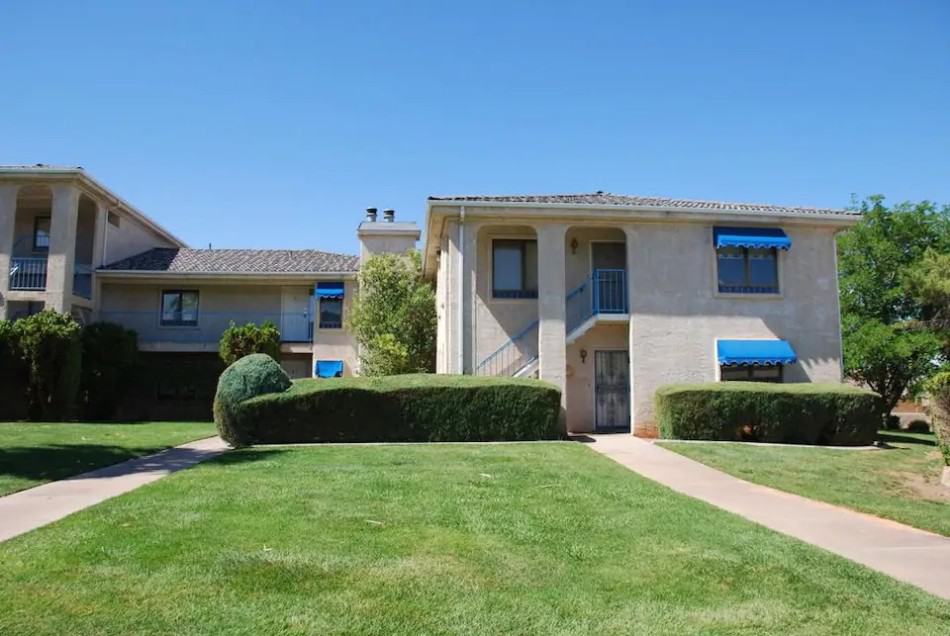 You can also make use of the amenities provided in the condominium such as play racquetball or tennis, swim at the two full size pools, two hot tubs, playground, basketball, mini golf, pool table, air hockey, and a lot more. This airbnb condo is definitely safe, family-friendly, and budget-friendly.
Beautifully Remodeled Cozy Condo with Fountain Views – St George
This beautiful and cozy condo is inviting you to rest and have a peaceful vacation in St George, particularly in Sports Village. It has a very comfortable space and relaxing one bedroom with 3 beds. It also has stainless, granite counter tops, fully stocked kitchen, and washer and dryer.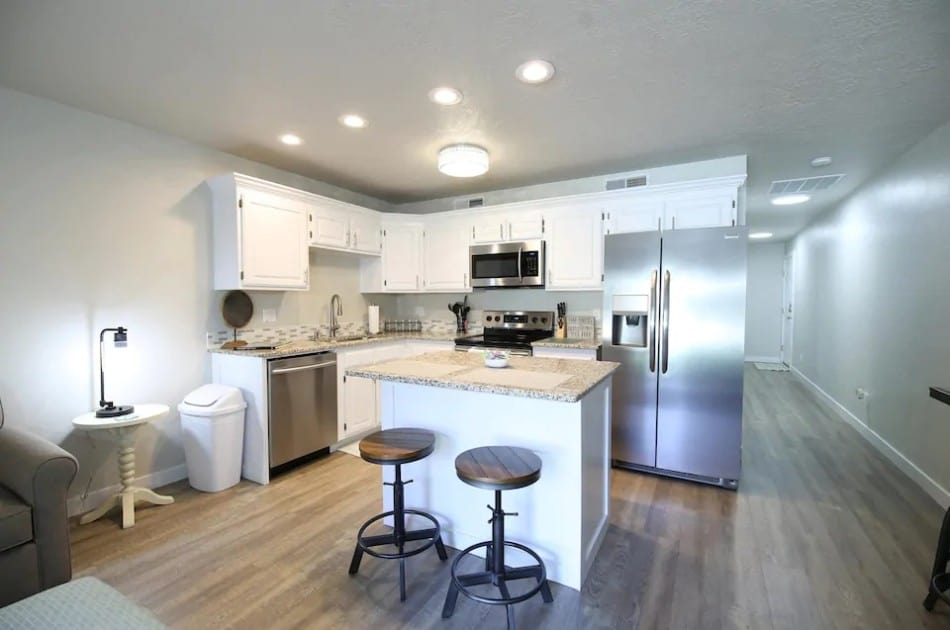 The condominium also has a resort-like amenities which you can make use of such as two large swimming pools, two hot tubs, tennis, pickle ball, and racquetball courts with equipment. This is a great little condo good for 4 guests at a very reasonable price.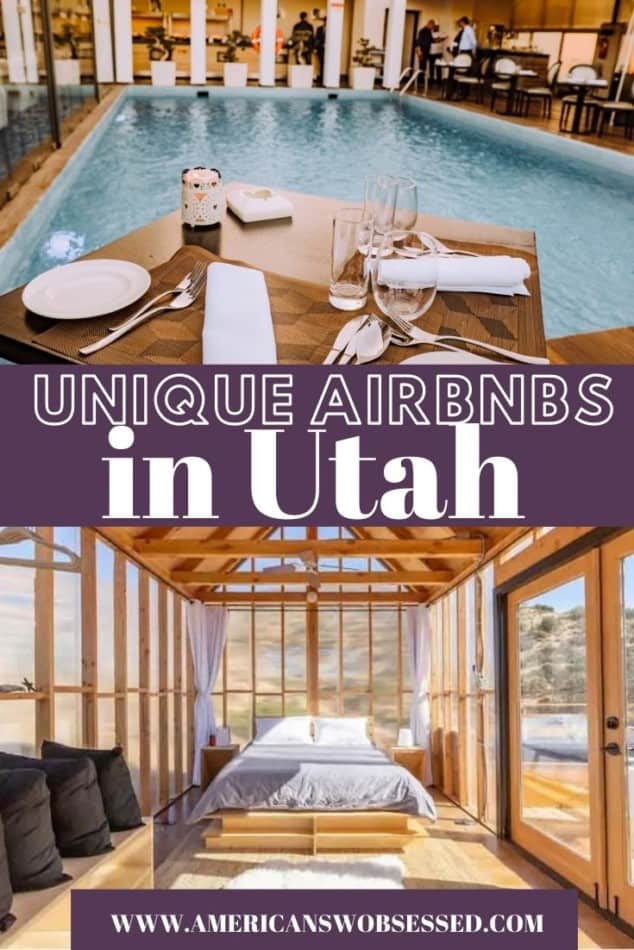 Recent Posts