How to find the best Airbnb in St George Utah
Airbnb St George, Utah: St George, Utah is located in the southwestern part of Utah near both Zion National and Snow Canyon and Sand Hollow State Parks. Its a great place to spend a few days and explore the region.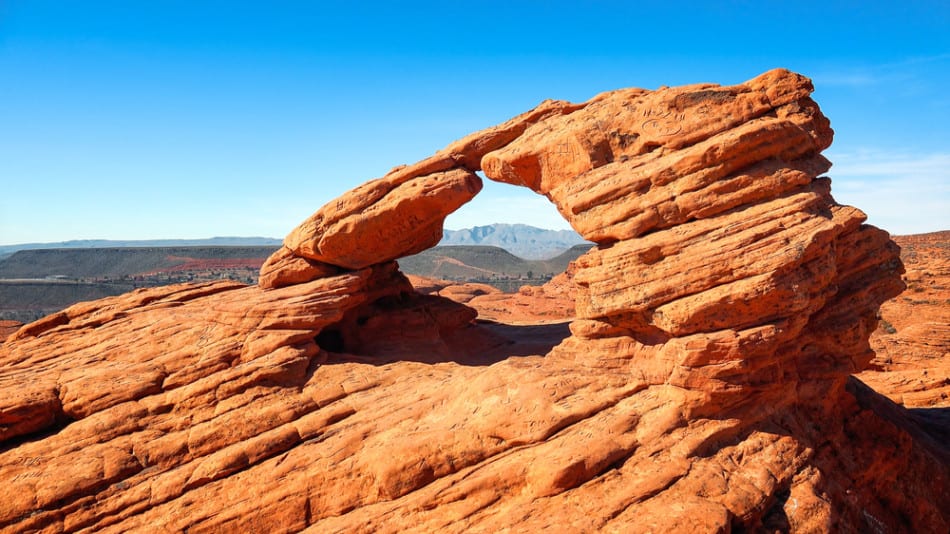 You can check out my guide to things to do in St George and the best hikes in St George as well.
St George is a very picturesque city with a lot of history. I really enjoyed staying here as it is a fast paced town and its so close to Zion. We spent a lot of time in Zion hiking and taking in the beautiful scenery.
There is a perfect Airbnb in St George for every budget on this list.
I have articles for each of the major cities in Utah. If you are looking for more options feel free to check out these posts:
17 Best Airbnbs in Salt Lake City, Utah
15 Incredible Airbnbs Moab Utah
The Perfect Airbnbs in Park City, Utah
15 Unique Airbnbs in Springdale, Utah – near Zion National Park
15 Best Airbnbs in Zion National Park
Thank you for supporting this website written by an American. This post may contain affiliate links. This means I earn a small commission on these links at no extra cost to you.
15 Best Airbnbs in St. George, Utah
Condominium with Stunning Views at Las Palmas
Another beautiful and comfortable condo that you can stay in St. George is this one-bedroom condo at Las Palmas that can fit up to 5 guests. Even though it has only one bedroom, inside it has 2 beds with the best views to wake up to.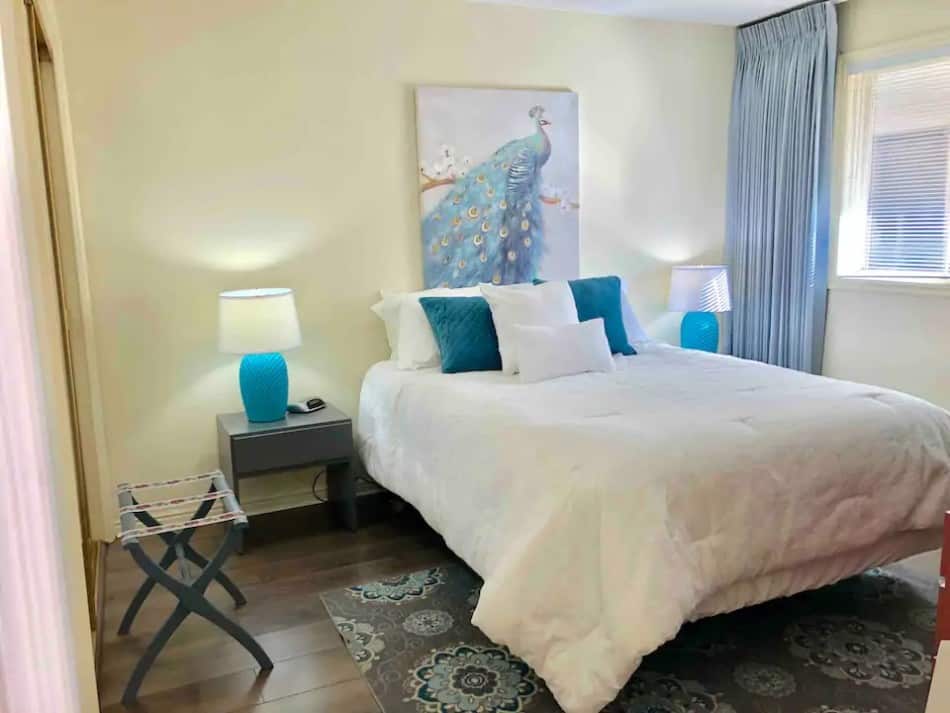 This is a great place to stay with your family and you get to enjoy the amenities that the condo can offer such as pools, hot tubs, playground for kids, basketball for teens, and a gym. There is also a private washer and dryer located on the patio of the unit. This condo has all the basic things that you need for a memorable vacation for a price that doesn't hurt your pockets.
New Condo in St. George
Staying in a condo has impressed many travelers over the years because of the convenience and security that it offers aside from staying in a typical hotel that only offers standard services. And this new condo in St. George is one of the best condos that you can book in the area because it does not only offer convenience and security but also comfort like no other.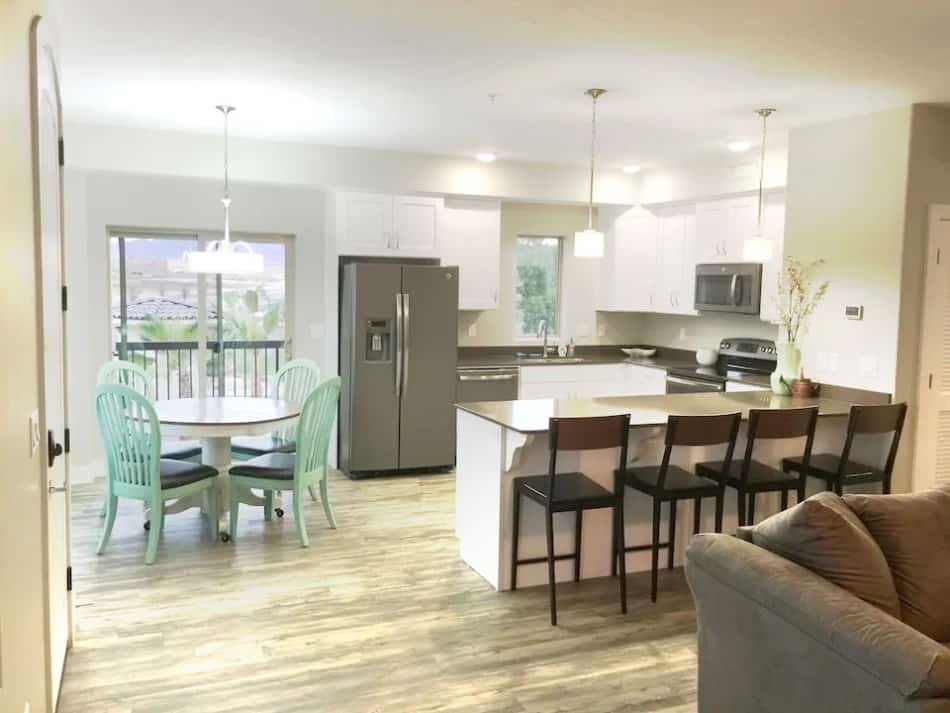 This family-friendly condo has two-bedrooms and two full baths that can be shared by 8 people. It is located in the green valley area and it has a quiet neighborhood which is so perfect for a wonderful getaway in St. George.
In addition to that, it also has a kitchen with a 10-seating capacity dining area. You can also access the amenities of the condo like the pool, jacuzzi, pickleball courts, basketball court, and swing set. Basically this is your home away from home with additional amenities to make your whole stay a wonderful and amazing one.
Cozy St. George Condo near Zion National Park
Exploring the majestic Zion National Park will be easier for you by staying in this cozy one-bedroom condo in St. George. This luxurious and private condo is very close not only to Zion National Park but also to the famous attractions that St. George can offer.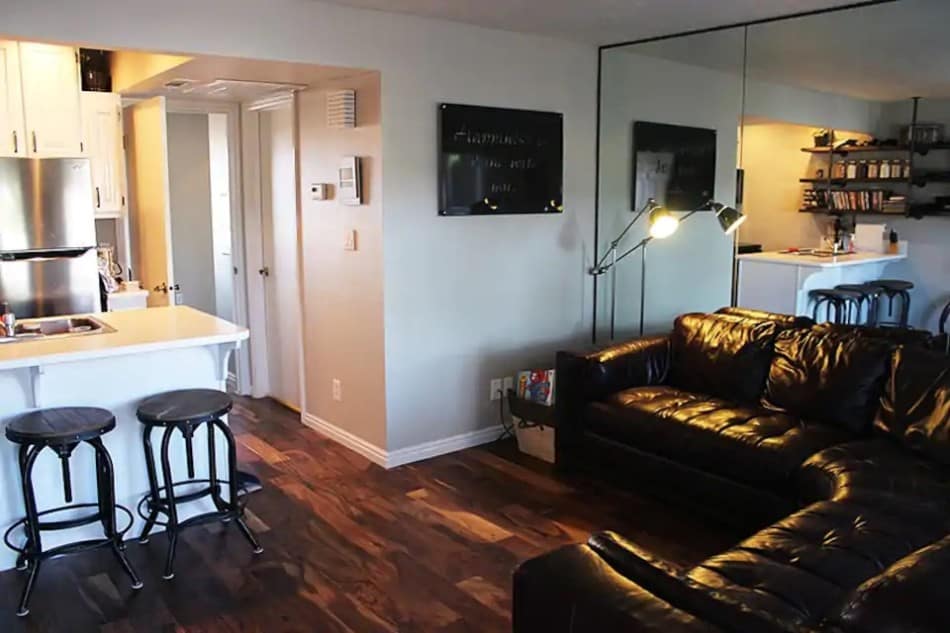 This condo unit has one bed and one bath and can accommodate up to 4 guests. The front room has a large and comfy leather couch and space for extra sleeping. There is also a huge that allows you to stream contents on Netflix, and a DVD players with many movies. The fully-stocked kitchen allows you to cook great meals for your family or friends.
And just a few steps from the condo, you can have full access to the Sports Village Clubhouse that features heated pools, hot tubs, playground, tennis court, basketball court, and more.
Comfy Condo in Sports Village
This one-bedroom condo in Sports Village is perfect for singles or couples who want a little getaway in St. George. It is very close to Zion, Bryce, and Snow Canyon National Parks so it would be easier for you to explore the best sights in Utah.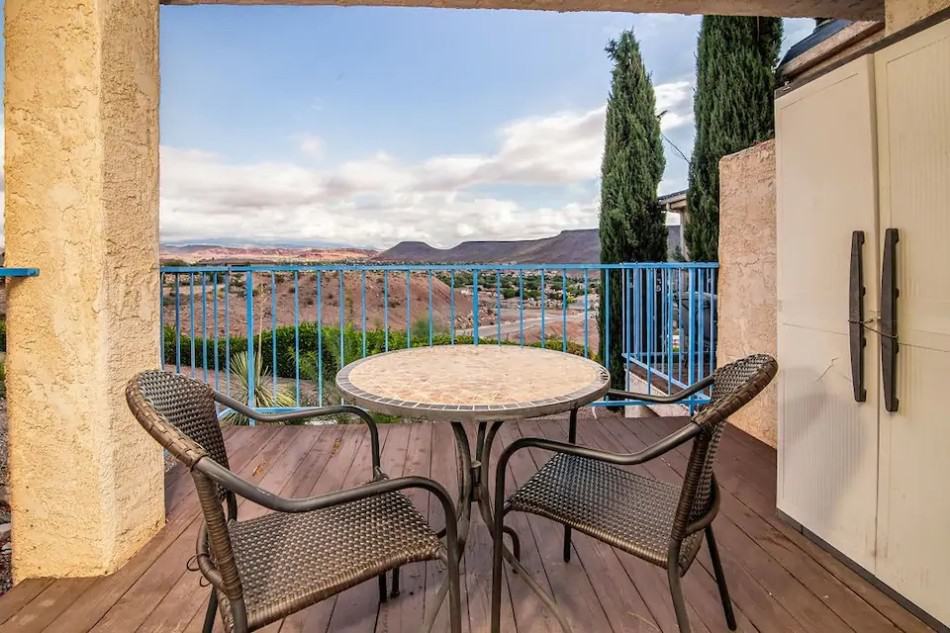 The condo is located on the corner with a private patio and there are no stairs to climb and no one above you so it's going to be a very private vacation. Inside the condo are a queen sized bed, a roomy kitchen, and a comfortable spa. You can also access the clubhouse which is just across the condo where you can play tennis, shuffleboard, racketball, pickleball, and a lot of other activities. This condo is also open for a nightly, weekly, or monthly stay.
Sunny St. George Condo in Sports Village
This clean and quiet condo in Sports Village contains free wifi, two flat screen TVs, one bedroom, one bathroom, and a full kitchen that can fit up to 4 people inside. The interior is decorated nicely and it's a great place to regroup after a whole day of exploring the wonderful sights in St. George.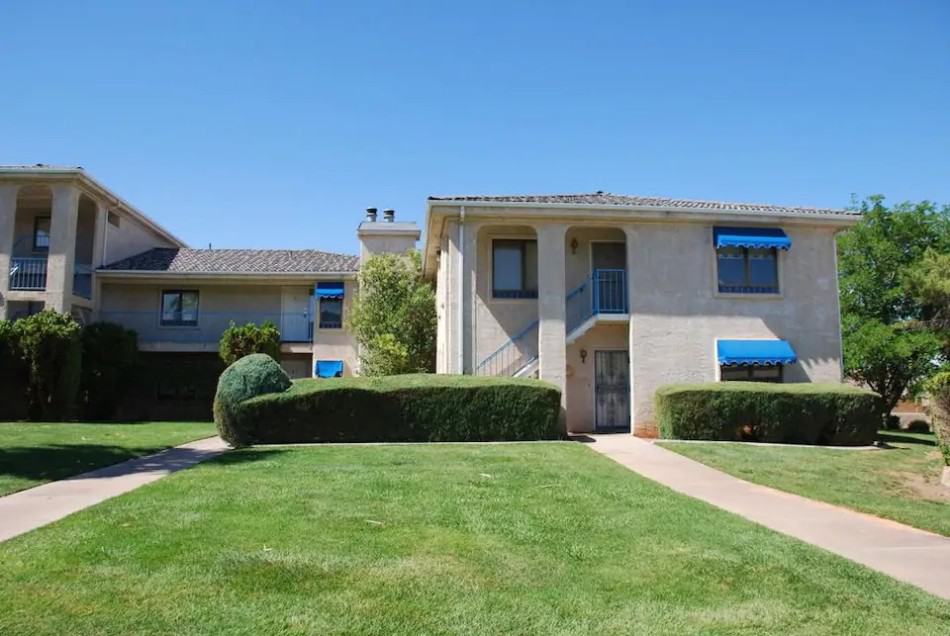 You can also make use of the amenities provided in the condominium such as play racquetball or tennis, swim at the two full size pools, two hot tubs, playground, basketball, mini golf, pool table, air hockey, and a lot more. This airbnb condo is definitely safe, family-friendly, and budget-friendly.
Beautifully Remodeled Cozy Condo with Fountain Views
This beautiful and cozy condo is inviting you to rest and have a peaceful vacation in St George, particularly in Sports Village. It has a very comfortable space and relaxing one bedroom with 3 beds. It also has stainless, granite counter tops, fully stocked kitchen, and washer and dryer.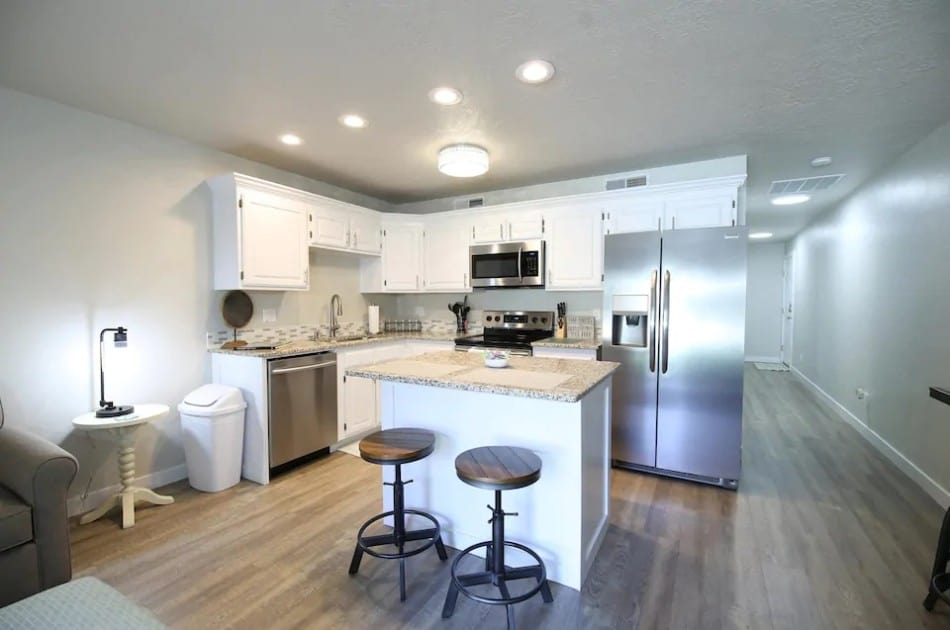 The condominium also has a resort-like amenities which you can make use of such as two large swimming pools, two hot tubs, tennis, pickle ball, and racquetball courts with equipment. This is a great little condo good for 4 guests at a very reasonable price. 
Relaxing Two-Bedroom Condo
This two-bedroom condo is another comfortable space that you can stay that is just minutes away from adventures in St. George. It's a 1150 sq foot condo that is tastefully decorated with a cozy living room with cable, Netflix, and Amazon.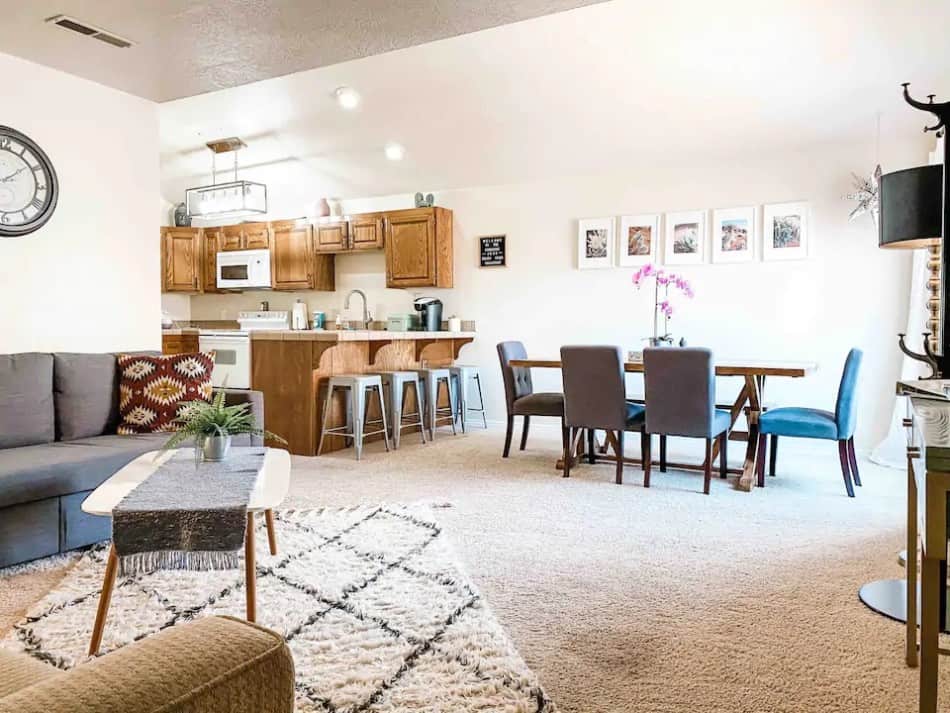 It also has spacious bedrooms good for 8 guests and a fully stocked kitchen so you can cook sumptuous meals for the whole family or squad. You can also lunge at the beautiful walk-out patio that can also be for entertainment with a table and hammock. 
And just like most condos, you can also make use of the amenities like the condo pools, hot tubs, playground, exercise room, racquetball, miniature gold, basketball, volleyball, and a lot of other activities.
3-Bedroom 3-Bath Townhome – Heated Pool/Jacuzzi
This recently remodeled townhome is a perfect stay for your next trip to sunny and gorgeous St. George, Utah. Inside there are three beds, three bath, dining area, living area with flat screen TV, kitchenette, and more.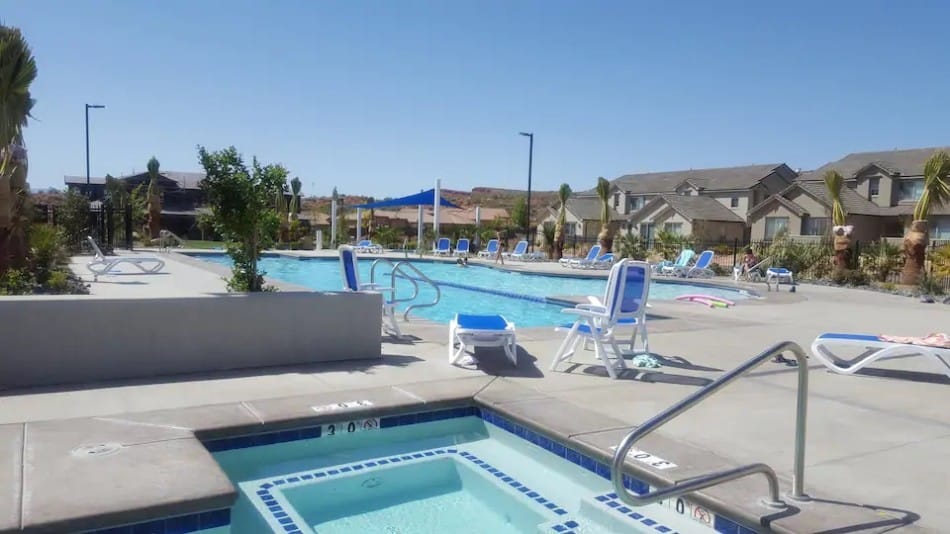 Reviewer says – This was the perfect place to stay for a girls weekend! Close to St. George, Zions, and Sand Hollow.
New home near Zions National Park
This brand new 2018 home is beautifully decorated and comfortably furnished. The home is 24 miles from Zions National Park. It is close to St. George and many beautiful southern Utah destinations including Sand Hollow reservoir Park and Snow Canyon State Park.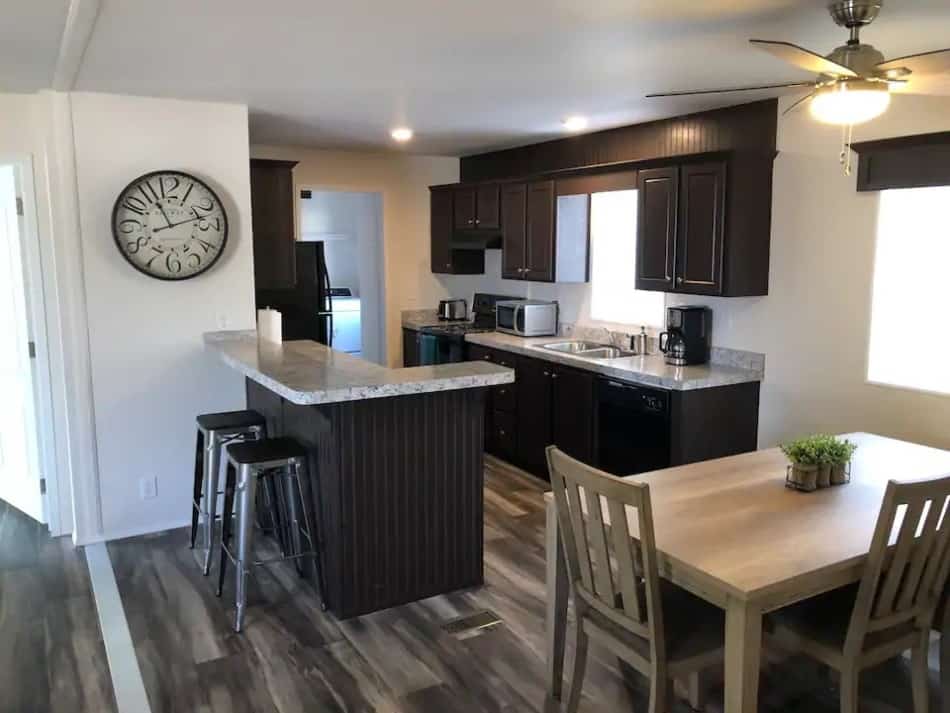 The home is in immaculate condition with new flatscreen TV, Wi-Fi, king master suite, and two additional bedrooms with queen beds, sleeper sofa and full kitchen.
Reviewer says – Great value for the price. The kitchen was well equiped. There was a baby bed and high chair available. Enough soap, paper towels, tp, and shampoo were provided. The king bed was comfortable. The electric lock on the front door made it easy to get in and out. Enjoyed our stay.
Lovely St. George Condo with Pool
This lovely condo is located on the 2nd floor of the building and it has a key-less entry for convenience. It has one bedroom with a king sized bed, walk-in closet, and a bathroom with a tub. The living room has a couch that can be converted into a twin sized bed. There is also a kitchen so you can cook meals for the whole family or for your friends.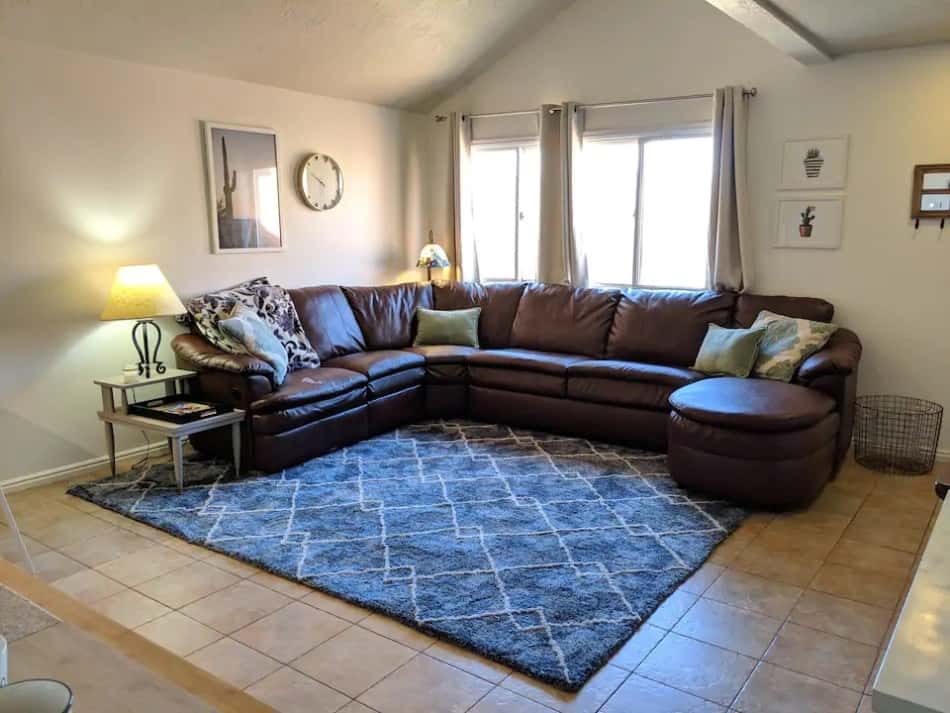 You can access the condo amenities available such as a family pool area, hot tub, basketball courts, tennis courts, pickle-ball courts, game room, club house, and picnic areas. This is an ideal place to stay in Utah if you want a great and hassle-free vacation.
Sports Village Condo with One Bedroom and One Bathroom
This top floor condo unit in Sports Village can accommodate 5 guests and a great place to stay in St. George. It has everything you need for a great and relaxing vacation such as a queen size bed, kitchen, free wifi, a living area, and more.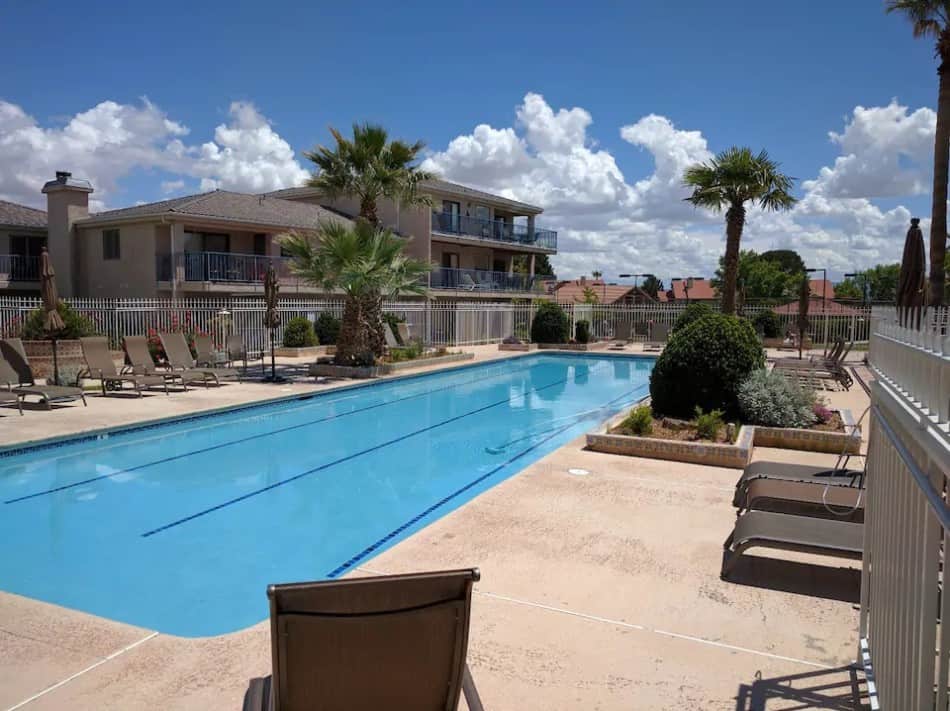 You can also make use of the amenities available in the condo such as pool, gym, and more. And what makes this condo even more amazing is that the hosts are very responsive and would go out of their way just to provide all your needs and it's very reasonably priced.
Relaxing and Super Clean Condo
This spacious and relaxing condo is very safe and comfortable and will surely exceed your expectations. It can fit up to 6 guests comfortably and it is complete with amenities that you need for a relaxing vacation.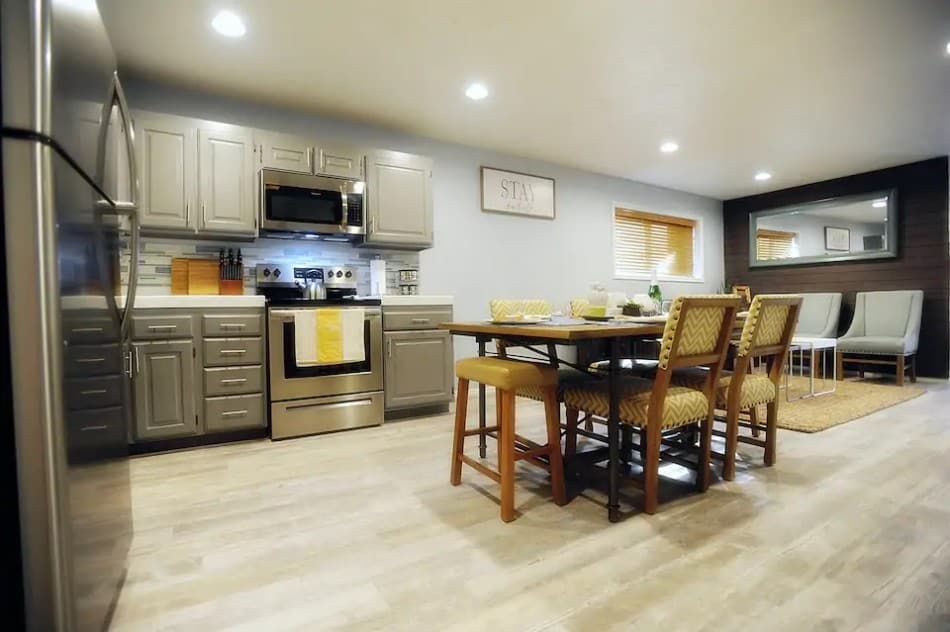 The condo is located in the Green Valley area and it just minutes away from the famous spots in St. George. There are also a lot of outdoor activities that you can do near the area such as hiking, golfing, and biking. But if you want to stay just inside the premises of the condo, you can access the amenities available such as the swimming pools, basketball and tennis courts, picnic area with BBQ grills and tables, and a lot more.
Truly, you will create a lot of memories here just by staying in this beautiful condo, plus it is very budget-friendly. Highly recommended by a lot of guests who have stayed here before.
St. George Haven at Las Palmas
Located in a well-known resort in St. George, this condominium has all the amenities of a resort-like accommodation. Here, you can have access to the two pools, tennis courts, gym, and playgrounds. Plus, it is very close to Snow Canyon State Park, Tuachan, and Zion National Park.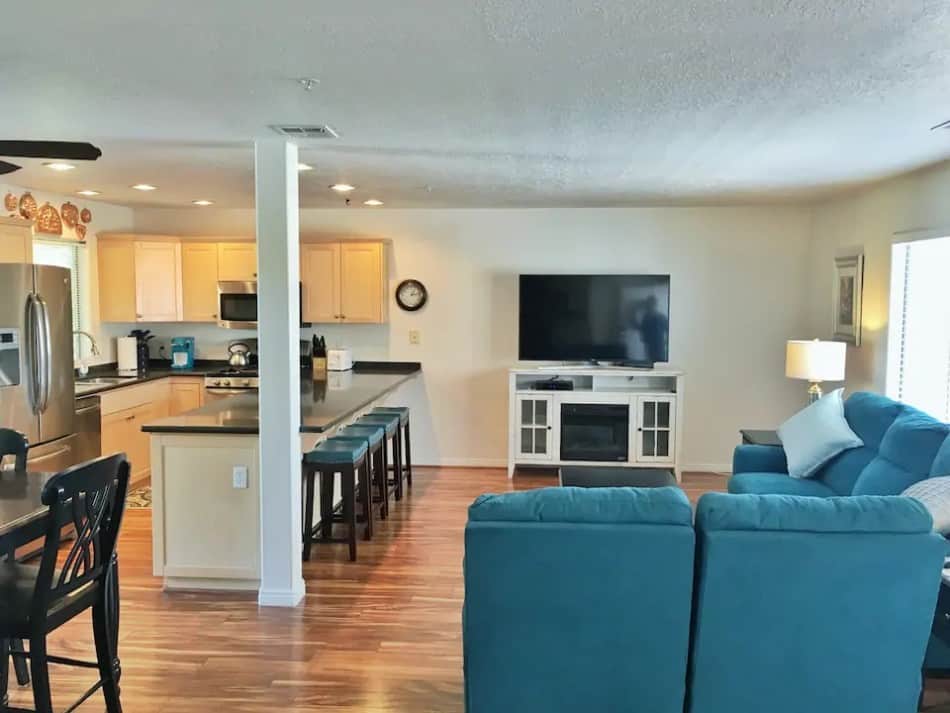 Inside the condo are smart TVs in the living room and both bedrooms, fast internet, Keurig coffee maker, walk-in closets, a balcony where you can sit and walk the beautiful surroundings, and a lot more.
This is a great and comfy place good for 6 guests and it's impeccably clean.
Basement House
This extraordinary basement house is located in a quiet neighborhood just 4 miles away from downtown St. George. This is perfect for a small family who are looking for a great place to relax. It has a total of 2 bedrooms with 3 beds and it can fit up to 4 guests. The back gate in the yard opens to a large and beautiful park where you can stroll and be with nature.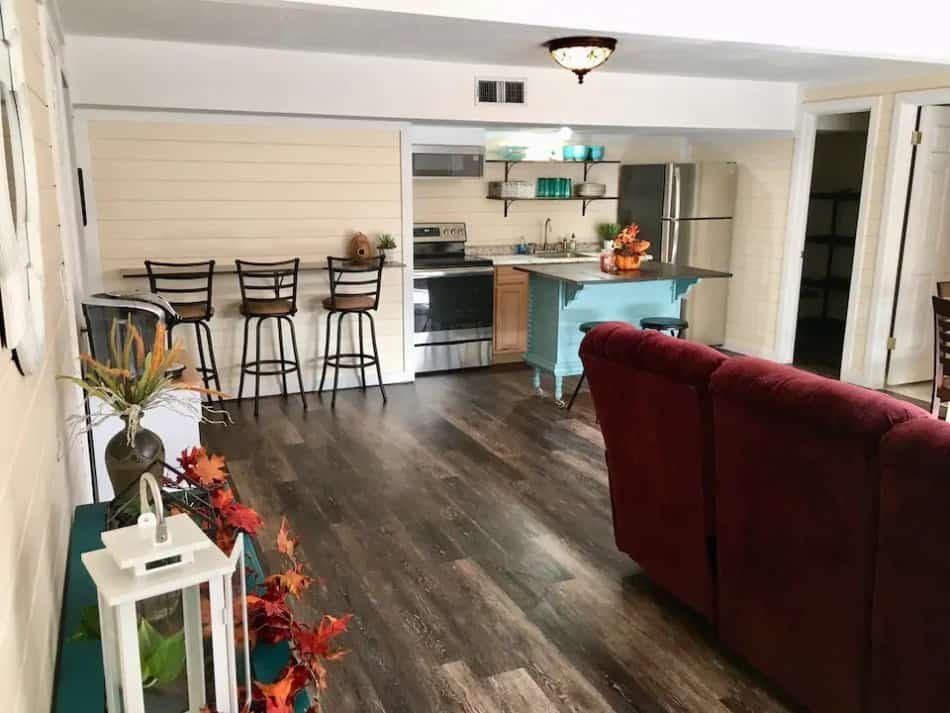 This is an adorable place and the host is very amazing and attentive and would respect your privacy.
I hope you enjoy your time in southern Utah. There is so much to see and do and a great place to explore the outdoors.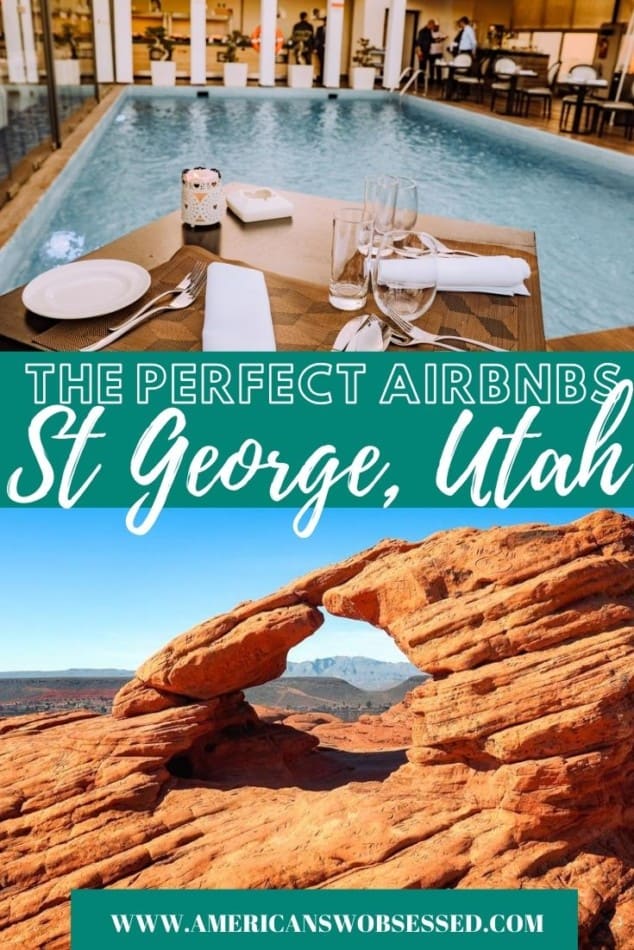 Continue Reading more on my website:
15 Incredible Airbnbs Moab Utah
11 Best Hikes in Salt Lake City
21 Best Resorts in Utah: Luxury Hotels to Spoil Yourself
Recent Posts