101 Utah Quotes, Utah Puns, and Utah Captions for Instagram
Utah Quotes:  Looking for the perfect Utah Quote?  This list of Quotes about Utah are perfect for inspiring your next trip.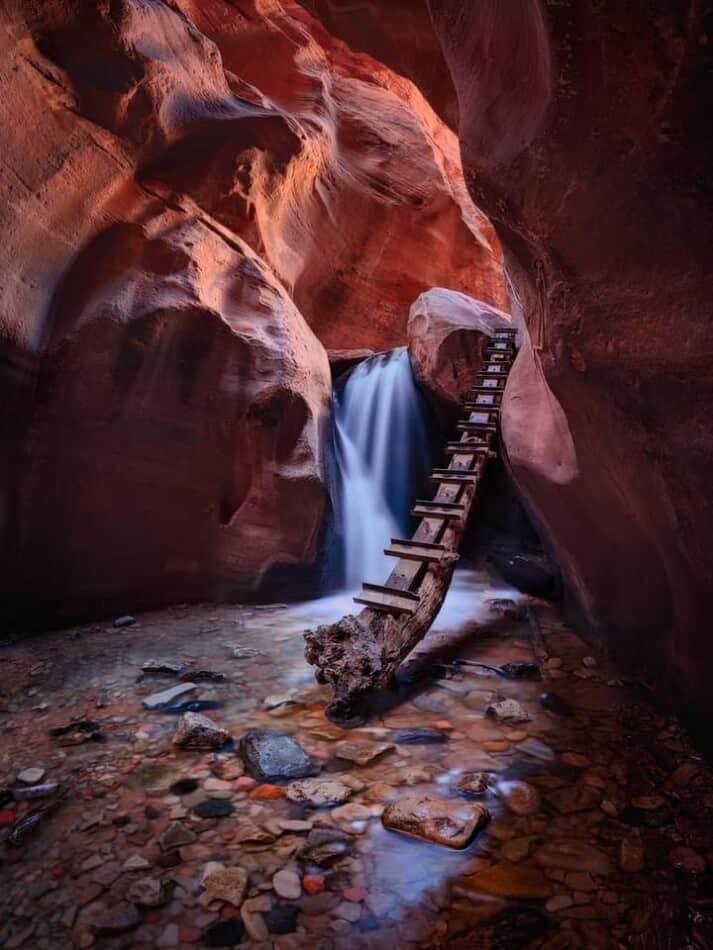 This list includes quotes about Utah, puns about Utah, quotes about Arches National Park, quotes about Zion National Park, Bryce Canyon quotes, and quotes about Utah beauty.
I've even included some funny Utah sayings, Utah puns for Instagram, and Utah play on words.
Utah is a stunning state and the scenery changes from north to south to east to west.  Get out and explore this Be-UTAH-ful state.  You can check out all of my posts on Utah for more inspiration.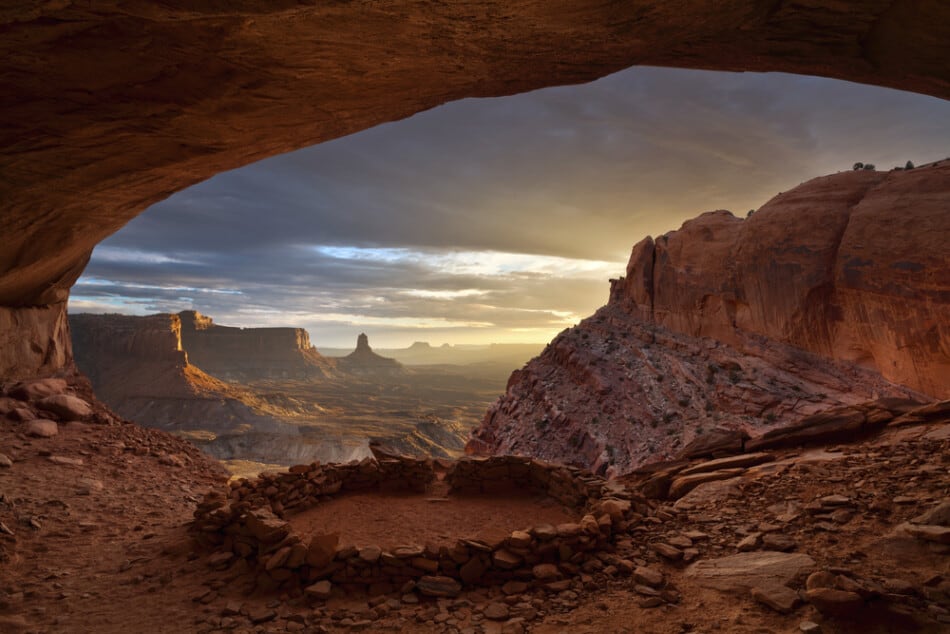 Utah is home to a diverse range of lively and historic cities and towns, all of which are surrounded by breathtaking natural beauty. National parks, national monuments, national forests, state parks, and millions of acres of open space with no formal name other than "Utah" are all part of this natural environment.
Let's get to those quotes about Utah!
Utah Captions for Instagram
Here are some Utah Captions for your Instagram.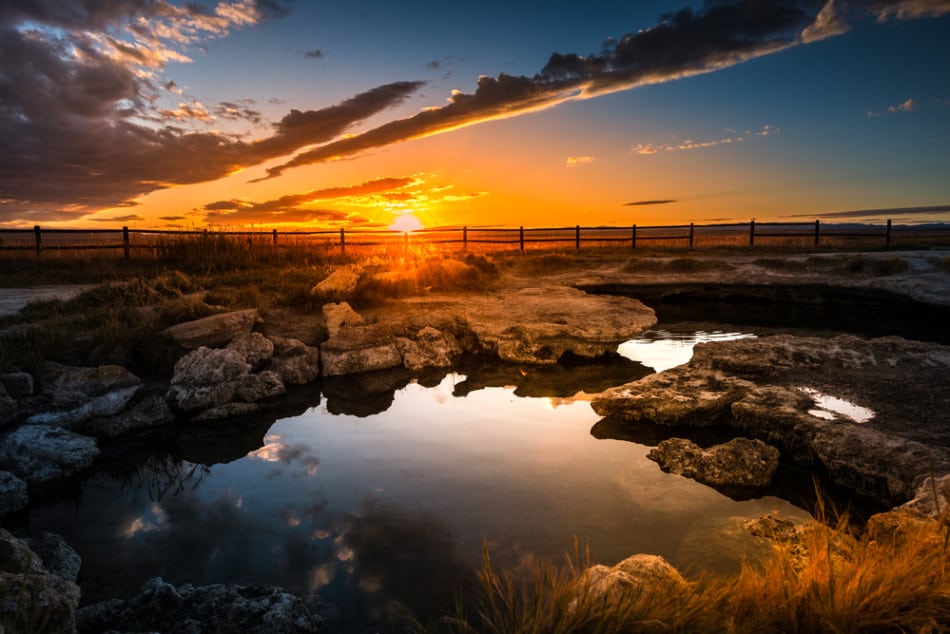 You can check out my posts on the Best Hot Springs in Utah and the Most Beautiful Waterfalls in Utah.
I spend most of hunting season at the ranch. We all love to hunt whitetails, and we have a pretty good supply in South Texas. I also love to hunt elk in Arizona, mule deer in Utah, and I've been to Canada to hunt caribou. George Strait
"Today is your day! Your mountain is waiting, So… get on your way!" – Dr. Seuss
"I love Salt Lake City. It's beautiful with all the great outdoors around you." – Peter Sagal
Growing up in a Jewish matriarchal world inside the patriarchal paradise of Salt Lake City, Utah, gave me increased perspective on gender issues, as it also did my gay brother and my lesbian sister. Our younger sister is the perfect Jewish-American wife and mother, and is fiercely proud of that fact. Roseanne Barr
We have a water purifier, so we drink a lot of it. As a singer, especially in Utah, you have to hydrate constantly. Donny Osmond
In Utah, there are no bad things in the water there. It's just smooth, really beautiful.– Steve Guttenberg
I love living in Utah. I was born here but raised in L.A., but we decided about 13, 14 years ago to come here to Utah. Donny Osmond
Rocks and waters, etc., are words of God, and so are men. We all flow from one fountain Soul. All are expressions of one Love.– John Muir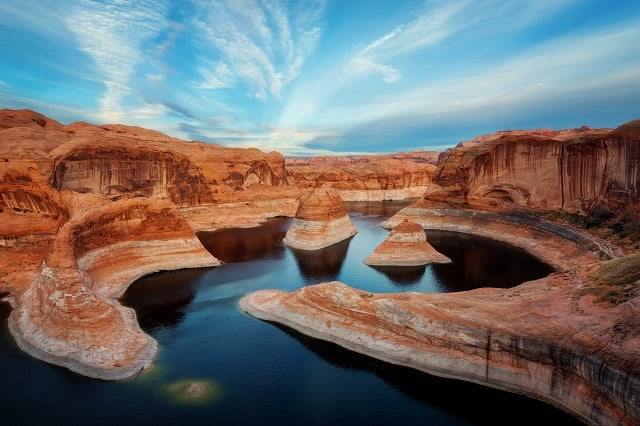 All that's missing for Utah is a blindfold and a cigarette. Bob Costas
"The world is a book, and those who do not travel read only one page." – Saint Augustine
Snowboarding! I love it! Some of the best places to snowboard are Telluride and Park Cities, Utah. Bridget Hall
As we crossed the Colorado-Utah border I saw God in the sky in the form of huge gold sunburning clouds above the desert that seemed to point a finger at me and say, "Pass here and go on, you're on the road to heaven. Jack Kerouac
Moab is calling – Anonymous
"Twenty years from now you will be more disappointed by the things you didn't do than by the ones you did do." – Mark Twain
Lotta people don't know where Utah is but it in Salt Lake. Karl Malone
"You can't move mountains by whispering at them." – Pink
"Keep close to Nature's heart… and break clear away, once in a while, and climb a mountain or spend a week in the woods. Wash your spirit clean." – John Muir
"Travel makes one modest. You see what a tiny place you occupy in the world." – Gustave Flaubert
"The man who goes alone can start today; but he who travels with another must wait till that other is ready." – Henry David Thoreau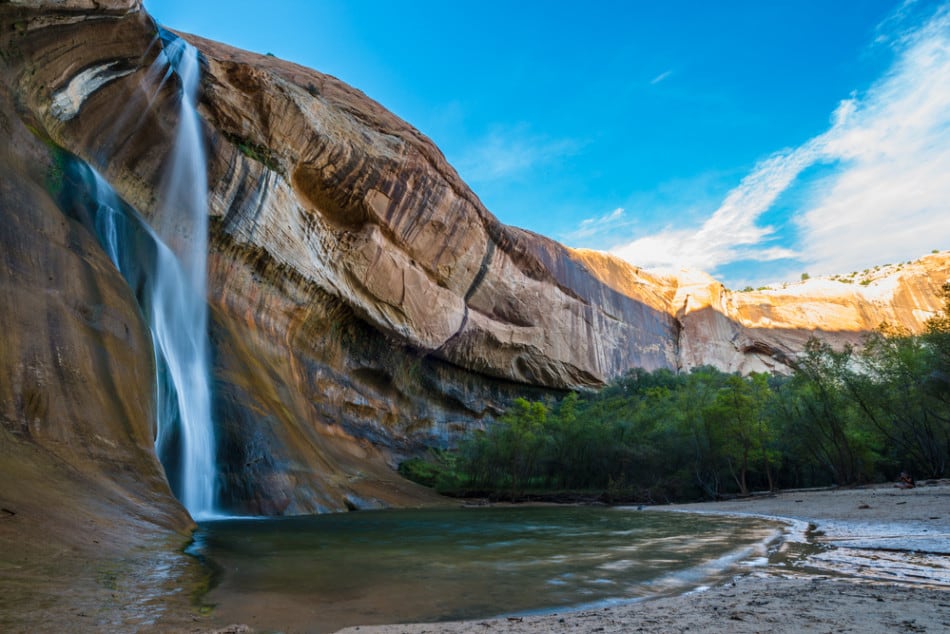 Captions for Utah
"Capitol Reed is filled with geology that takes shape, color, and dimension to a level beyond comprehension."― Stefanie Payne
Chasing waterfalls
Good clean fun in the dirt
Salt Lake Pretty
Every mountain high, every valley low *insert mountain emoji*
Branching out *insert tree emoji*
Feeling good-natured
On cloud nine *insert cloud emoji*
"The mountains are calling, and I must go." ― John Muir
"From California to the New York Island, this land was made for you and me." ― Woody Guthrie
"The earth laughs in flowers." — Ralph Waldo Emerson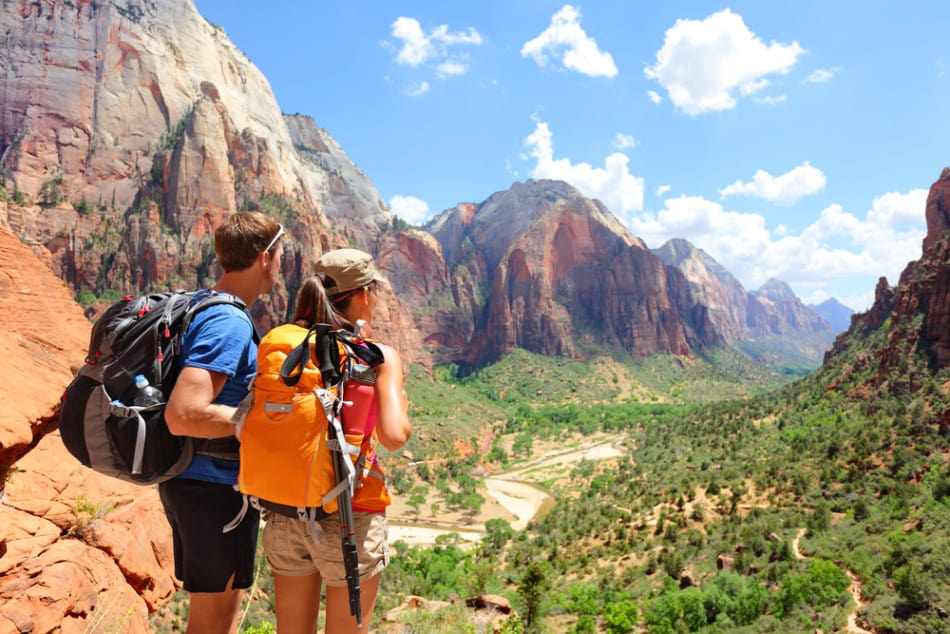 "The way up to the top of the mountain is always longer than you think. Don't fool yourself, the moment will arrive when what seemed so near is still very far." — Paulo Coelho
"The parks do not belong to one state or to one section…. The Yosemite, the Yellowstone, the Grand Canyon are national properties in which every citizen has a vested interest; they belong as much to the man of Massachusetts, of Michigan, of Florida, as they do to the people of California, of Wyoming, and of Arizona." – Stephen Mather
"In wilderness is the preservation of the world." Henry David Thoreau
Utah Nicknames
The Mormon State
The Salt Lake State
Land of the Saints
The Deseret State
The Beehive State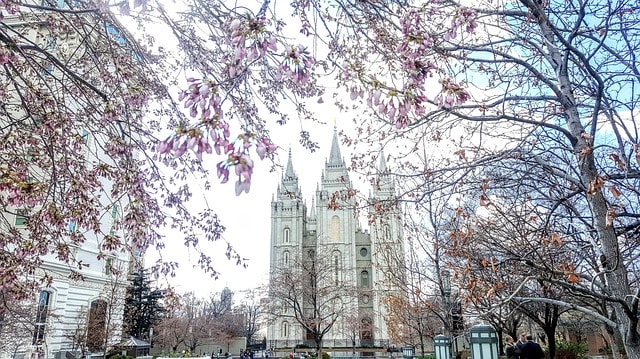 Utah Slogans
Life Elevated
Land of the Mormons
Utah! Where Ideas Connect
Greatest Snow on Earth
Be – UTAH – Ful
Friendly State
A Great, Pretty State
General Utah Puns
This state is be-Utah-ful
Are Utah-lking to me?
If Utah-lk the talk, you better walk the walk.
I want to take U-tah all the beautiful places
The way I speak, U-tah think there's no better place on earth
How well do you know Utah's geography — have U-taught yourself well?
Have I told you that U-tah best?
I checked out some mountains in Utah. It was lava at the first site.
Utah National Park Puns
Bryce, Bryce, baby
Getting out in nature is free: the Bryce is right
Bryce to meet you, Utah
If you haven't been to Utah yet, Bryce yourself — it's beautiful.
Hoodoo you think you are?
Arches you glad you're in Utah?
Canyon-believe these lands?
There's no de-Zion, Utah is heaven on earth
I'm Zion over these views
You better Watchman, Zion sunsets are epic
"Capitol Reef is filled with geology that takes shape, color, and dimension to a level beyond comprehension."― Stefanie Payne
"Mother Nature is a master sculptor and in no place is that more evident than at Arches National Park."― Stefanie Payne
Are you looking to create a Utah Bucket List? Are you looking for the best places to visit in Utah? There are so many cool places to visit in Utah so get ready to be impressed by this list of the best places in Utah.
Delicate Arch is a Utah Landmark
This list of the Best places to go in Utah has some of the best sights in Utah and famous places in Utah. You have to see these Utah Destinations and Utah Attractions to believe them.
Utah is known for its Mighty 5 National Parks but there are also many must see places in Utah that are outside of the National Parks. The National Parks are some amazing places in Utah to visit.
These Utah tourist attractions and points of interest in Utah are some of the most scenic and beautiful sights to see in Utah. Its not called Beautiful Utah for nothing! Check out this Utah Scenery and my post on the 25 Best Places to Visit in Utah.
Conclusion: Quotes about Utah and Utah Puns
I hope you enjoyed this list of quotes and puns for Utah. Utah is beautiful and it deserves all of the credit it gets for the beautiful outdoor scenery and views. Absolutely stunning.
Check out my other posts on Arizona Quotes, Quotes about the Grand Canyon, and Las Vegas Quotes.
Or check out my posts on hiking in the Utah National Parks
Best Hikes in Arches National Park
Best Hikes in Zion National Park
Best Hikes in Canyonlands National Park
Best Hikes in Capitol Reef National Park
Best Hikes in Bryce National Park
Recent Posts