15 Romantic Getaways in Utah: Amazing Utah Getaways
Romantic Getaways Utah: Are you looking for a romantic getaway in Utah? This list of romantic hotels in Utah is perfect for a Utah honeymoon or a Utah staycation.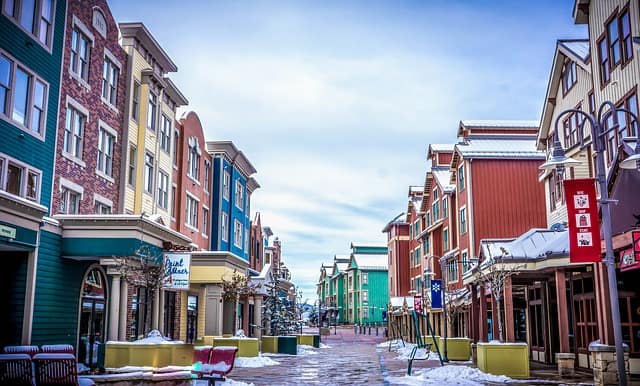 Stunning mountains, beautiful national parks and state parks, hidden gems and jaw dropping waterfalls – all these beautiful places are the perfect romantic getaways in Utah.
You will find the perfect weekend getaways in Utah for couples, romantic cabins in Utah to unplug, and honeymoon cabins in Utah for you to have the perfect weekend getaway in Utah. 
There are even some cheap weekend getaways in Utah included in the list.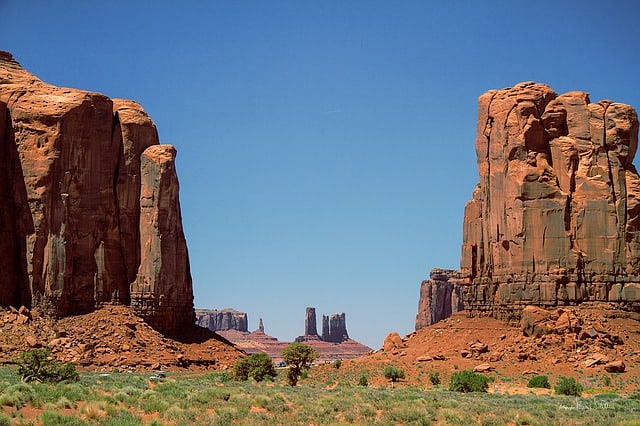 These are the perfect mini vacations in Utah at the most romantic hotels in Utah. Check out these amazing Utah Getaways.
Romantic Getaways in Utah
Goldener Hirsch Inn, Park City, Utah
Goldener Hirsch Inn is a family-owned boutique hotel that is nestled mid-mountain and just steps from the Silver Lake Express lift. Here, guests will be welcomed with inspiring surroundings and fabulous accommodations coupled with exceptional guest services.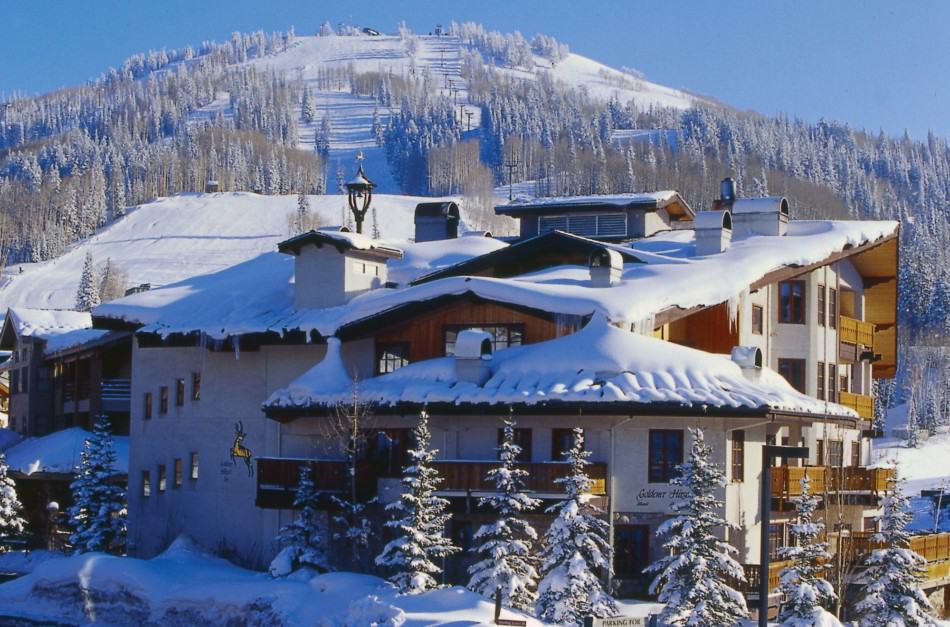 This award-winning, ski-in/ski-out accommodations have hotel rooms that feature European king-sized beds, hand-painted furnishings, and private balconies. Guests can also take advantage of the hotel's hot tub, sauna, exercise equipment, along with their award-winning Goldener Hirsch Restaurant.
In addition to that, Goldener Hirsch Inn is also a top accommodation for guests who want to experience skiing and they have been voted as US Best Ski Boutique Hotel.
They have plenty of winter activities to offer such as skiing and snowboarding, snowmobiling, winter fly-fishing, and more. And for summer, they offer activities like mountain biking, road biking, hiking, horseback riding, hot-air ballooning, and more.
This hotel will definitely unleash your craving for outdoor activities! 
Check out these amazing Airbnbs in Park City, Utah for more options!

The Sorrel River Ranch Resort & Spa – Moab, Utah
Sorrel River Ranch is an exclusive 240-acre riverside oasis surrounded by the picturesque scenery of Utah's iconic arches, canyonlands and red rock formations.
They do have custom-built cabins, and campfires and they can cater to any type of accommodation whether it is just an intimate getaway or large gatherings.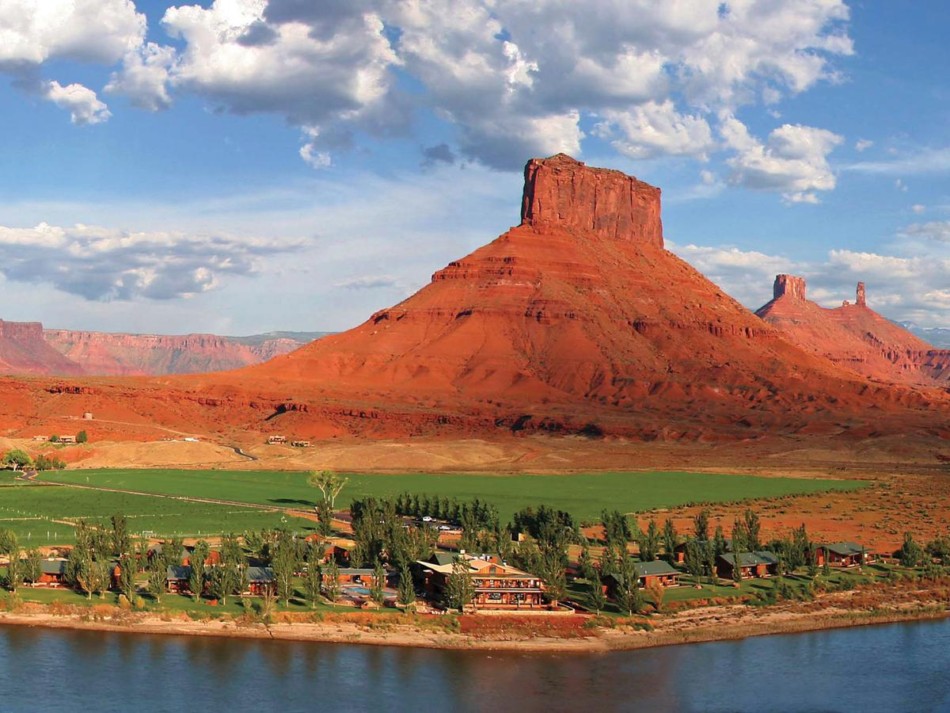 They offer premier lodging accommodations with views of the Colorado River from the private deck or living area. And the food from their own restaurant is unbelievably fresh because they source out the ingredients from their own garden. You should definitely experience their fantastic farm to table dining.
And if you are up for an outdoor adventure in Utah, Sorrel River Ranch is the best place for you. They offer exclusive and tailored adventures for you such as hiking, horseback riding, off-roading, or river-rafting.
Their outdoor activities will allow you to discover the incredible secrets of the American Southwest! 
This upscale resort also features two tennis courts, a swimming pool, a fitness center, and a full-service spa. Check out these amazing Airbnbs in Moab, Utah for more options.

Stein Eriksen Lodge – Park City, Utah
Stein Eriksen Lodge is an award-winning resort in Utah that has access to over 400 miles of trails. In fact, it was voted as the "World's Best Ski Hotel" at the World Ski Awards. Guests can expect authentic, European-style, ski vacations here.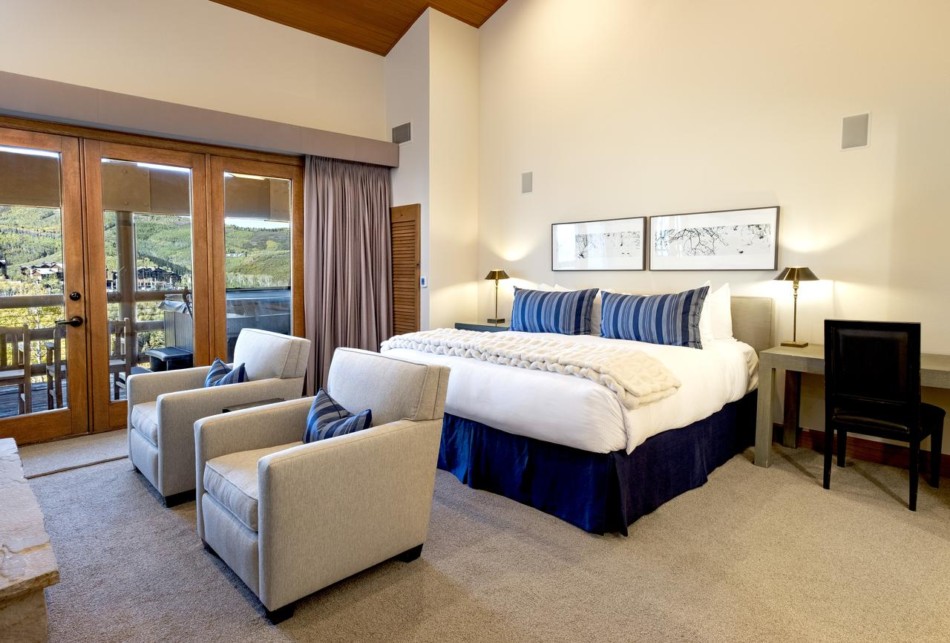 Each of the luxury bedrooms is unique in style, configuration, and decor. This only means that no two rooms are identical. It has approximately 700 sq ft size rooms and it can comfortably accommodate two to four people.
Aside from luxury bedrooms, they also offer luxury home rentals for bigger groups. 
Aside from being the best ski hotel, Stein Eriksen has also a Forbes-Four Star Glitretind Restaurant that will surely update your taste-buds with delicious and savory food.

Zion Mountain Ranch
If you want to look for a romantic place where you can relax and rejuvenate, and at the same time just a few minutes away from the beautiful Zion National Park, the Zion Mountain Ranch is definitely for you.
Zion Mountain Ranch is located 3 miles from the East entrance of Zion National Park and they have cozy cabins where it can accommodate two persons or large groups, which makes it perfect for your next romantic getaways with your loved ones.
And since this is a ranch, Zion Mountain offers guided horseback tours for guests of any riding ability. You can choose from 1, 2, or 4 hour rides through the mountain surrounding the magnificent Zion National Park.
But they also have other activities such as jeep tours where you will experience incredible rock formations of the park, canyoneering,  and guided hikes. 
Check out these amazing Airbnbs in Zion National Park for more options.

Holiday Inn Express Springdale
Holiday Inn Express is located just outside of Zion National Park and it is tucked among the towering red cliffs of Zion Canyon.
Recently, the hotel has just been renovated and it has introduced new designs to highlight the natural beauty and elegance of Zion National Park.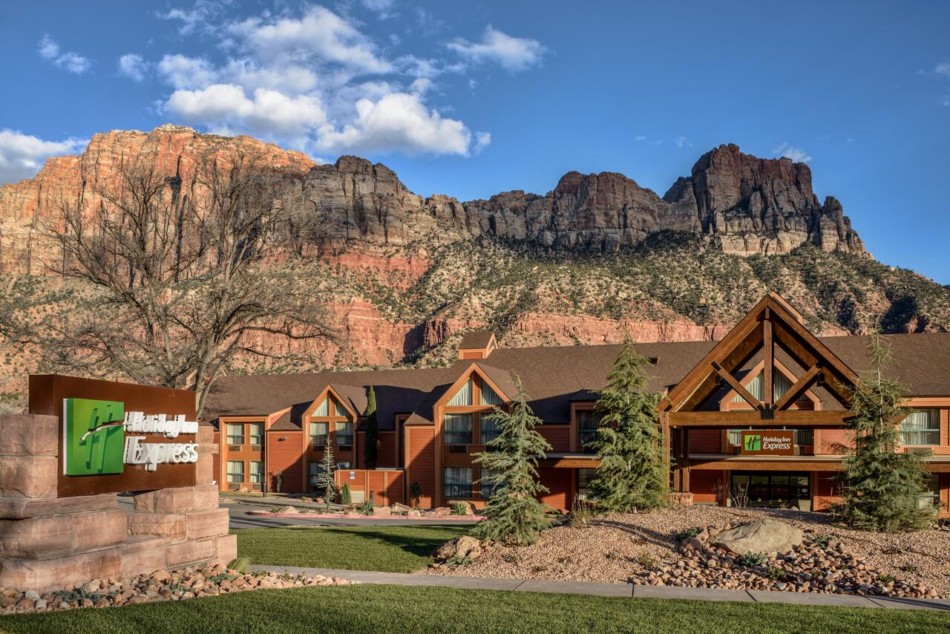 Guests can enjoy the updated furnishings of the hotel, as well as their comfy beds, superior bath products, convenient business centers, and 24-hour fitness center.
An American style breakfast buffet is also served in this hotel with a variety of hot, baked, and fresh options. 
They also have a seasonal swimming pool and year-round hot tub that offers amazing views, as well as walking paths near the Virgin River.
And what you will even love more about this hotel is that it has easy access to Zion and the lovely town of Springdale and they offer a free shuttle for your convenience. 
Check out these amazing Airbnbs in Springdale for more options.

Zermatt Utah Resort
Zermatt Utah is a four star resort located in the heart of the Utah Rockies. This resort is also a perfect meeting hub for Park City, Deer Valley, Sundance, and the Heber Valley.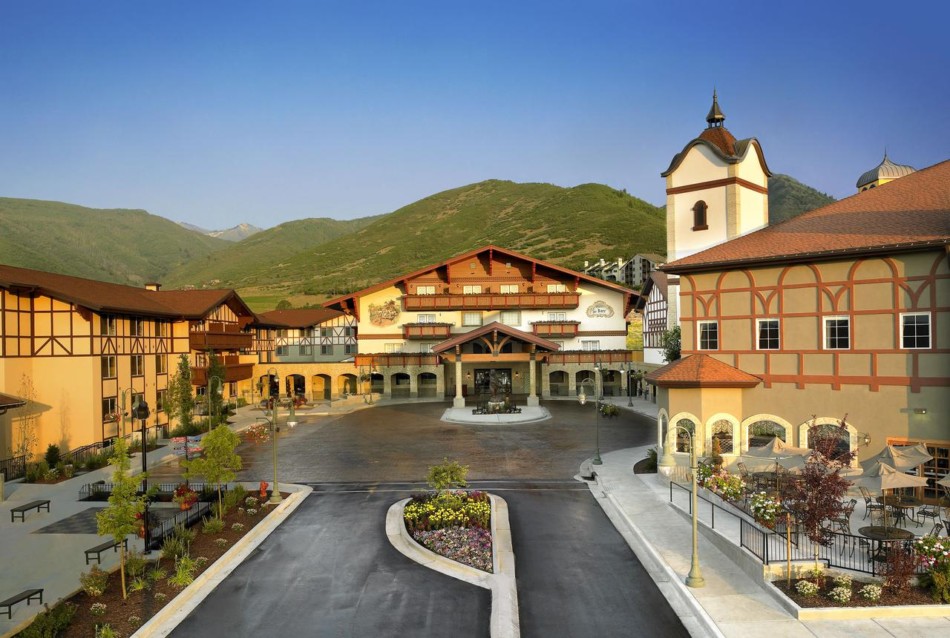 This resort boasts of its 65,000 sq ft of conference and exhibition space, plus a total 300 guest rooms. Their amenities include pools & hot tubs and wellness centers.
And your Zermatt Utah experience wouldn't be complete without booking a pamper day at their spa. Their beautiful and peaceful spa offers a selection of well-known custom services and treatments that are a must-try when staying in this resort. 
There are a lot of recreational activities and adventures waiting for you in this resort such as ski and snowboarding, snowmobiling, fly fishing, zipline, and many more.
This resort is your perfect home base for activities like hiking and biking in the Midway area or you can take a family picnic at Wasatch Mountain State Park. 

Alaskan Inn and Spa
Alaskan Inn and Spa is one of the most romantic bed and breakfasts that you can find in Ogden, Utah. The location itself is very romantic because it is nestled on the banks of the Ogden river among deeply wooded forests, snow capped mountains, and mesmerizing cliffs.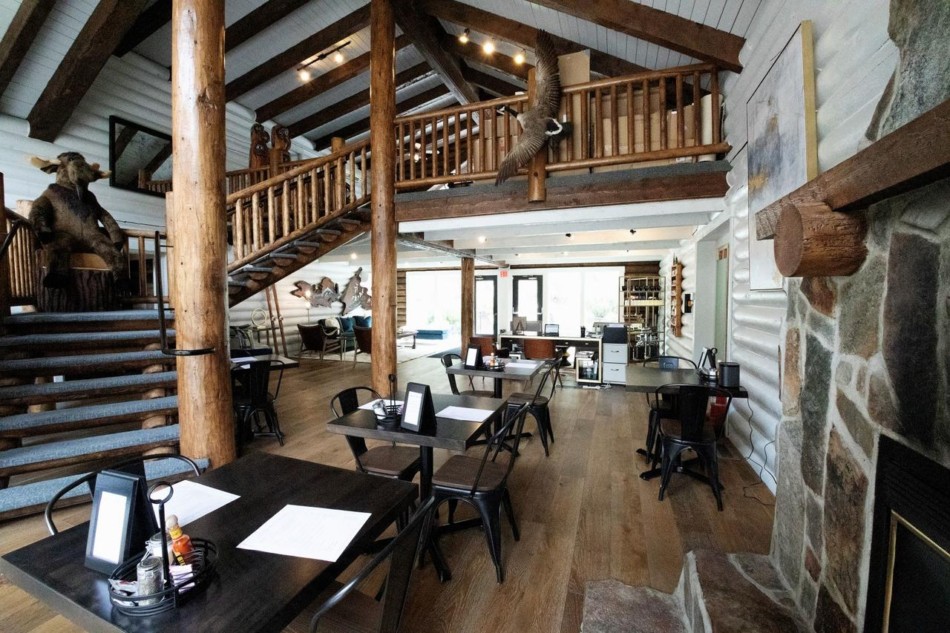 They have a total of 22 Alaskan-inspired themed suites and private cabins. Plus, you can indulge in romantic getaway by booking for a romance package In this package.
The Concierge will help you create a memorable experience with your loved one(s) and a chilled bottle of sparkling cider and house-made chocolate dipped strawberries await you inside your cozy guest room or cabin. 
And not only that, your guest room or cabin will be filled with rose petals and tea light candles to see the romantic mood. And in the morning, you will get to enjoy a complimentary breakfast for two delivered straight to your room.
Check out these amazing Airbnbs in Salt Lake City for more options.
Inn on the Cliff St George
Inn on the Cliff St George is a truly situated and romantic hotel because it overlooks the historical center of St. George Utah and the Red Cliffs National Conservation Area.
Whether you are planning for a get-away, honeymoon, anniversary, or just a vacation with family, this is a great place to be for a weekend at a honeymoon suites in Utah.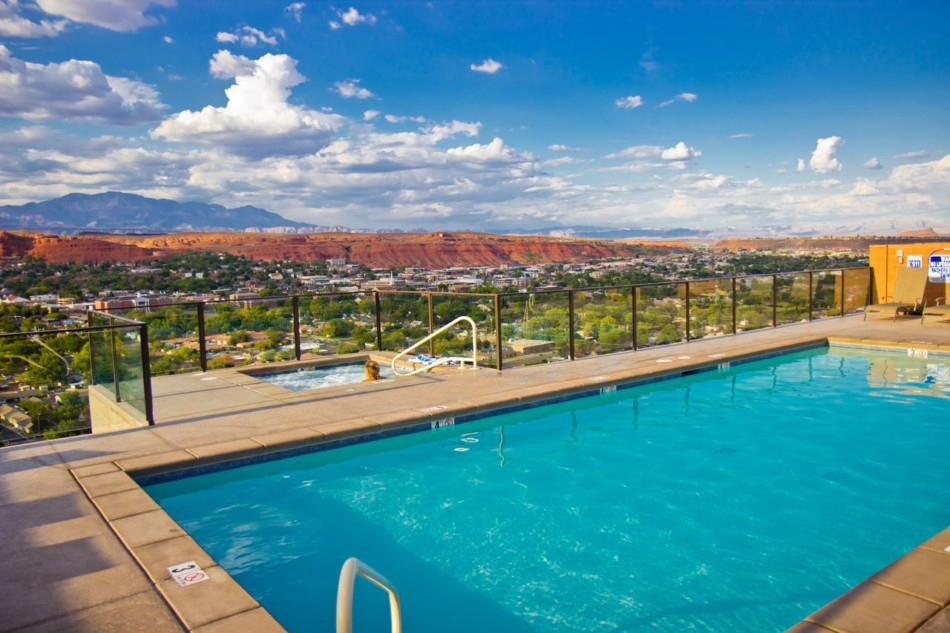 Each room in this finest boutique hotel features a 50" HD Plasma Smart TV, high speed WiFi, and Simmons Beautyrest Plush Mattresses, as well as a private balcony with unparalleled views and complimentary breakfast delivered straight to your room.
And nestled right next to the newly renovated hotel Inn on the Cliff is the Cliffside Restaurant that not only offers an amazing view of St. George Valley, but it also offers a unique experience that you will not find anywhere else in southern Utah.
Check out these incredible Airbnbs in St. George for more options.

Marriott's MountainSide
Marriott's Mountainside is the ideal choice for couples, families, or even friends who wish to explore Park City. It is situated downtown, plus with ski-in, ski-out access onto Park City Mountain's popular ski slopes.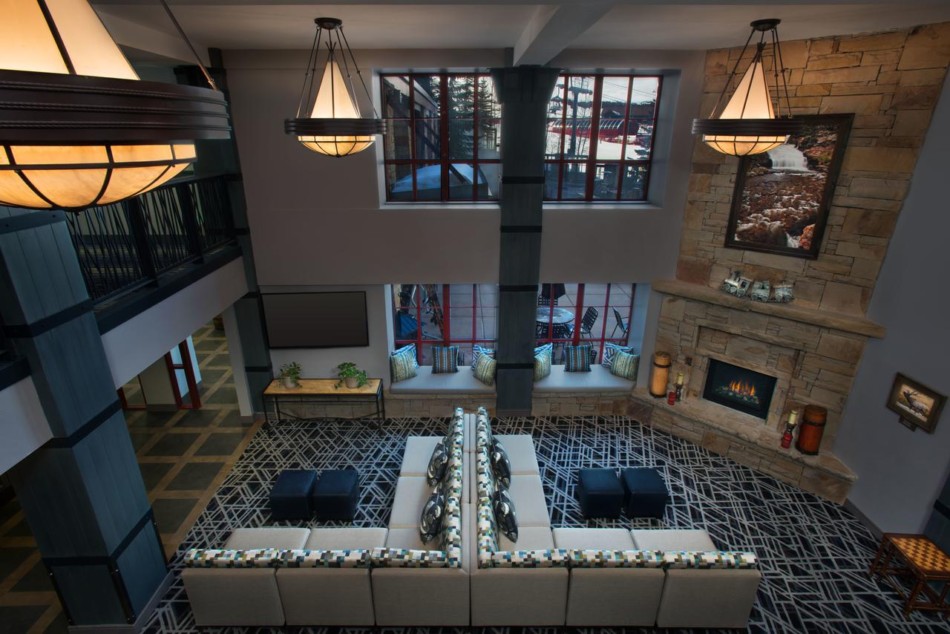 You can opt to relax in their stylish guest rooms or one and two-bedroom villas that provide first-class amenities including plush bedding and complimentary WiFi.
Meanwhile, their villas offer full-sized, fully equipped kitchens, a living room with a fireplace, a dining area, and separate bedrooms with private bathrooms. 
To make your romantic getaways even more memorable, you can take a dip on their heated outdoor pool that has amazing mountain views. Guests can also take advantage of the fitness center, or have a movie date in the theater.
The Grand America Hotel
One of the most romantic hotels in Salt Lake City, The Grand America Hotel is one of the best hotels to stay that offers a romantic vibe. You can consider this as your perfect "home away from home" with its amenities that will truly enhance your stay such as a flat screen TV, a refrigerator, air conditioning, and free WiFi.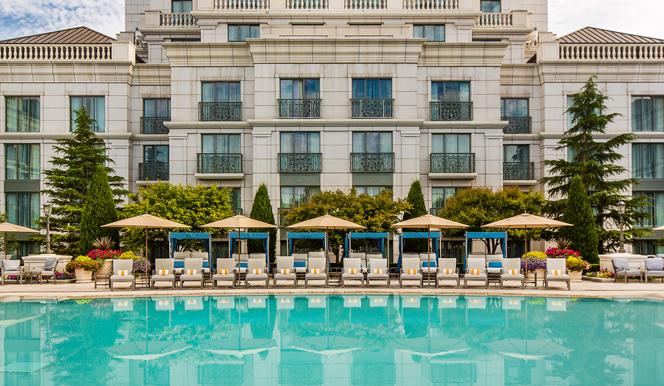 And for guests who are itching for an adventure around Salt Lake City, this hotel is located a short distance from some of the tourist's spots in the area such as the Smith Memorial Building and Beehive House. 
And if you are feeling hungry, you can also check out some well-known restaurants in the area such as Vertical Diner, The Park Cafe, and Dee's Family Restaurant.

The Bungalow
The Bungalow is a posh one-bedroom suite located in the heart of Park City and it is the perfect place for couples who wish to bond and have quality time together.
The apartment complements well with the vintage alpine charm and modern sophistication of this Rocky Mountain capital.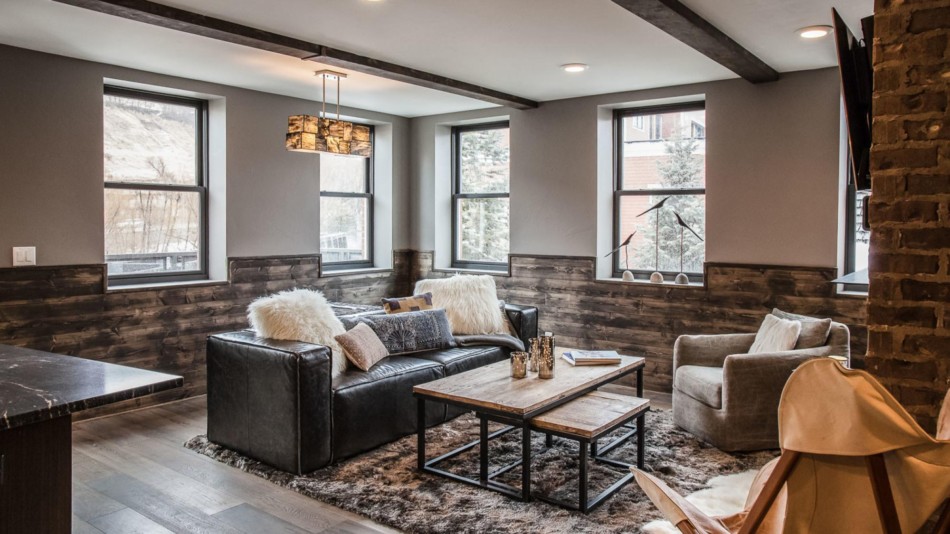 The entire place has a king-sized bed, TV, en suite bathroom with bath tub and stand-alone rain shower, and a walk in closet. The outdoor features of this apartment are a balcony, outdoor furniture, and it has access to public parking garage.
Not only that, this stylish one-bedroom has a designer kitchen that is fully equipped with Viking and subzero appliances which allows you to cook a delicious meal for your loved one.
There is also a lounging area that features sumptuous furnishings, a Sonos Sound System, and a large mounted Apple TV.

Treasure Hollow
Treasure Hollow is the best place for friends and families who wish to have an intimate time together in the Rocky Mountain capital. This downtown villa has all the mountain-style and it is just a short distance to Park City's Main Street.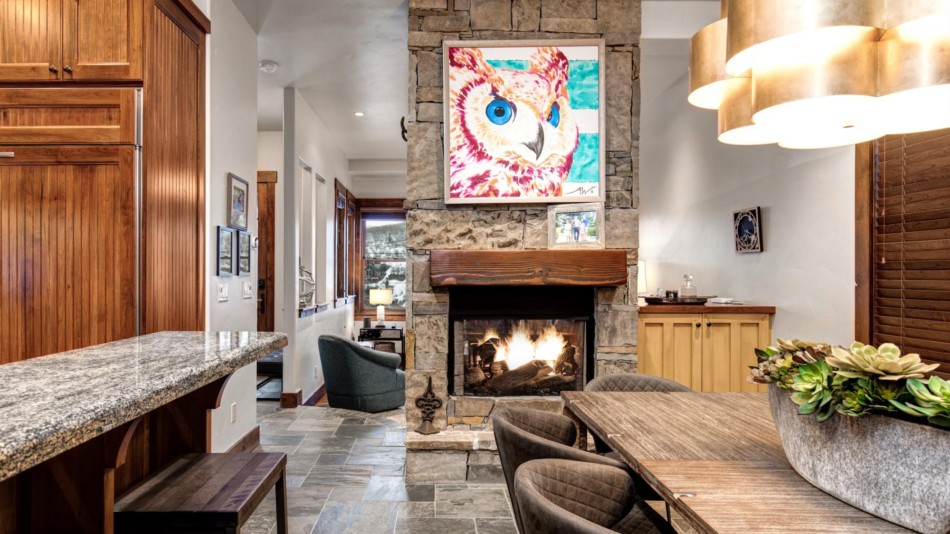 This apartment has three bedrooms. Bedroom 1 has a king size bed, while bedroom 2 has a queen size bed, and bedroom 3 has a bunk room. It is fully equipped with a kitchen with a breakfast bar, a formal dining area with 8 seating capacity, cable television, wifi, Sonos sound system, and a lot more.
You can check out The Sunday Market Place in Park City and it is a great place if you want to pick some local products and organic meat for your lovely get together with your loved ones in the beautiful Salt Lake City.

Dwell on Park Ave
The Dwell is located in the heart of Old Town Park City is an almost 3,000 sq ft of beautiful and stylish private space that has exquisite living areas, private hot tub, and a whopping five bedrooms that can accommodate up to 12 guests.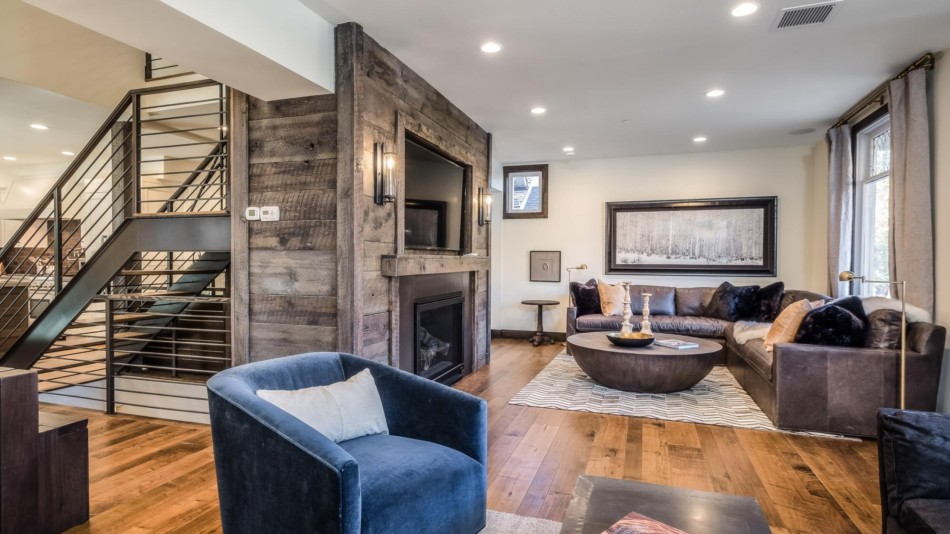 It has a primary lounge area where you can share and sip a bottle of wine with your family or friends while watching your favorite shows on the TV. You can also cook meals in the fully equipped kitchen, and serve some cocktails after.
Dwell on Park Ave is close to some of the skiing, hiking, dining, and nightlife locations of Park City. In fact, it is just five minutes away from the Historic Main Street and Town Lift at Park City Resort.
Villas at Cortna
For a slightly small space that can still accommodate up to 6 guests, you can check out Villas at Cortna. This incredible new community provides five-star amenities and ski-in, ski-out access and stunning panoramic mountain views.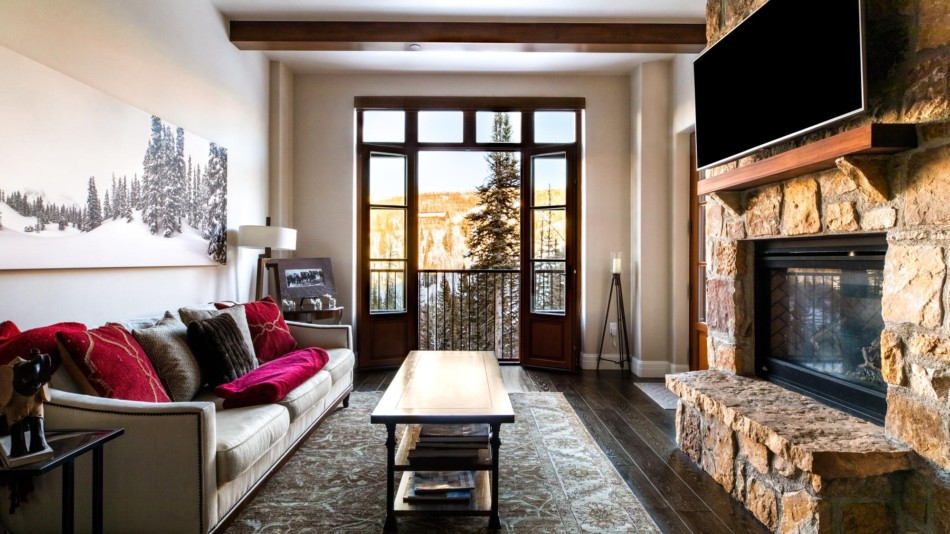 Guests can make use of the community's shared plunge pool, outdoor spa, steam rooms, fitness center, and ping pong table. There is also an al-fresco barbecue and dining areas for those guests who are visiting in warmer days,
The whole place has three separate bathrooms and it has a fully equipped kitchen with breakfast bar and a dining area with 6 seating capacity. Free wifi is also provided.

Castle Creek Inn
For travelers who wish to visit Sandy and have a romantic getaway with their loved ones, Castle Creek Inn is an excellent choice for relaxation and rejuvenation. In fact, this hotel is popular for its romantic environment and proximity to some great restaurants in Sandy, Utah.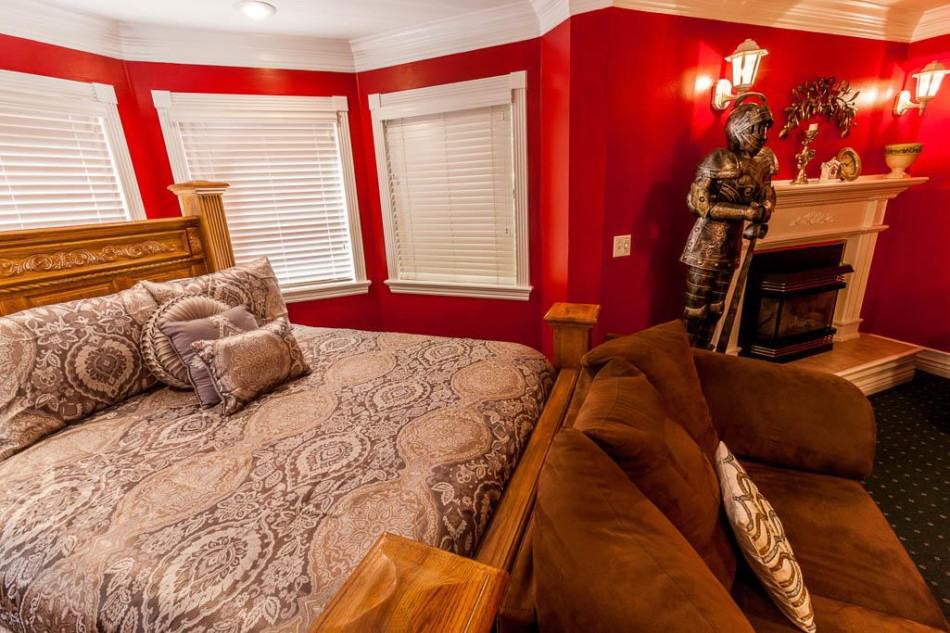 All rooms have basic amenities such as a flat screen TV, refrigerator, air conditioning, and free wifi. Aside from that, this bed and breakfast also offers outdoor furniture, baggage storage, and a gift shop. And for guests who are arriving by vehicle, they have access to free parking.
Since Castle Creek Inn is conveniently located to some of the attractions in Sandy, you may want to check out some parks near the area and have a beautiful stroll such as Storm Mountain Park, Sandy City Dog Park, and Eastridge Park.
Conclusion: Romantic Getaways in Utah
So now that you have all of these ideas for a Utah Staycation and Utah Getaways where will you go? I'm dreaming of back to Park City for a quiet weekend away. How about you?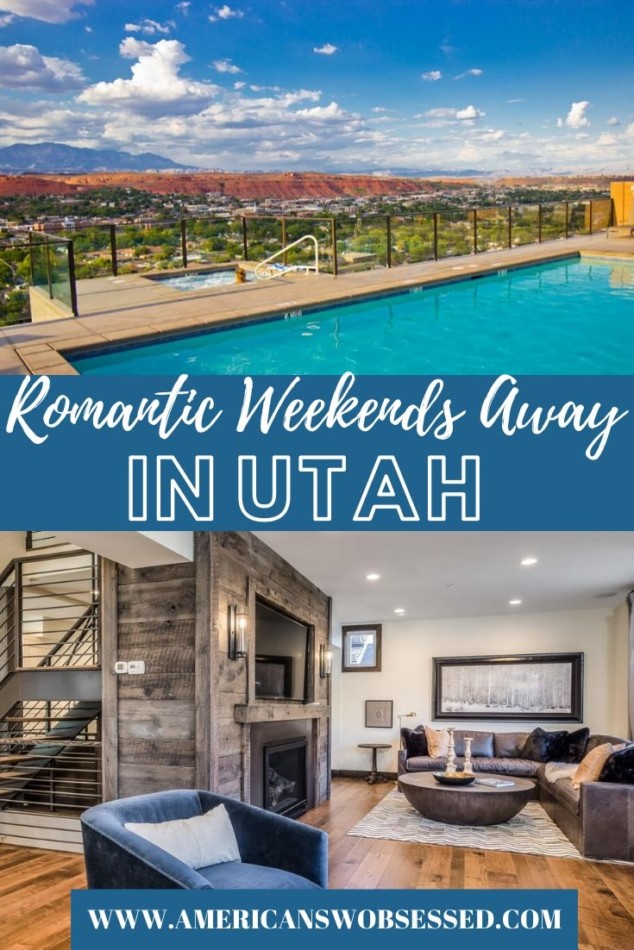 Continue Reading more on my website on Utah:
20 Best Resorts in Utah: Luxury Hotels to Spoil Yourself
Best Hotels in Moab Utah – Places to Stay near Arches National Park
Recent Posts